When was the last time you felt like complaining to your landlord? It seems there's always something disgruntling about where we live (I'm currently annoyed with the workmen in the building who keep blanketing my mobylette in dust), but then you read about a place like the Ponte Tower and suddenly, wherever you're shacked up doesn't seem so bad…
Welcome to the Ponte Tower, the 54-storey-high concrete tube that has soared over the skyline of Johannesburg since 1975. Also known as the Ponte City apartments, it's hard to believe this brutalist design by Manfred Hermer was once one of the most coveted addresses in the city.
In the midst of the South African Apartheid, Ponte City was emblematic of the country's dehumanising system of racial segregation. Here, only wealthy white families were allowed to live in the outward-facing apartments, while the tube's inner apartments were reserved for their black servants, who lived in permanent gloom.
After the fall of the Apartheid however, things got even worse at the tower. The surrounding neighbourhood, once an upscale area of Johannesburg, became consumed by crime and drug-dealing gangs began moving into building. Ponte City eventually became a hub for criminal activity. Dangerous and uninhabitable, management and homeowners abandoned the building and left it to decay. Garbage piled up in the courtyard of the building up to five stories high. In the late 90s, it was suggested that the structure be turned into a maximum security prison, but this idea was later discarded. At its lowest point, Ponte Tower was single-handedly raising suicide rates in the city and became known as 'suicide central'.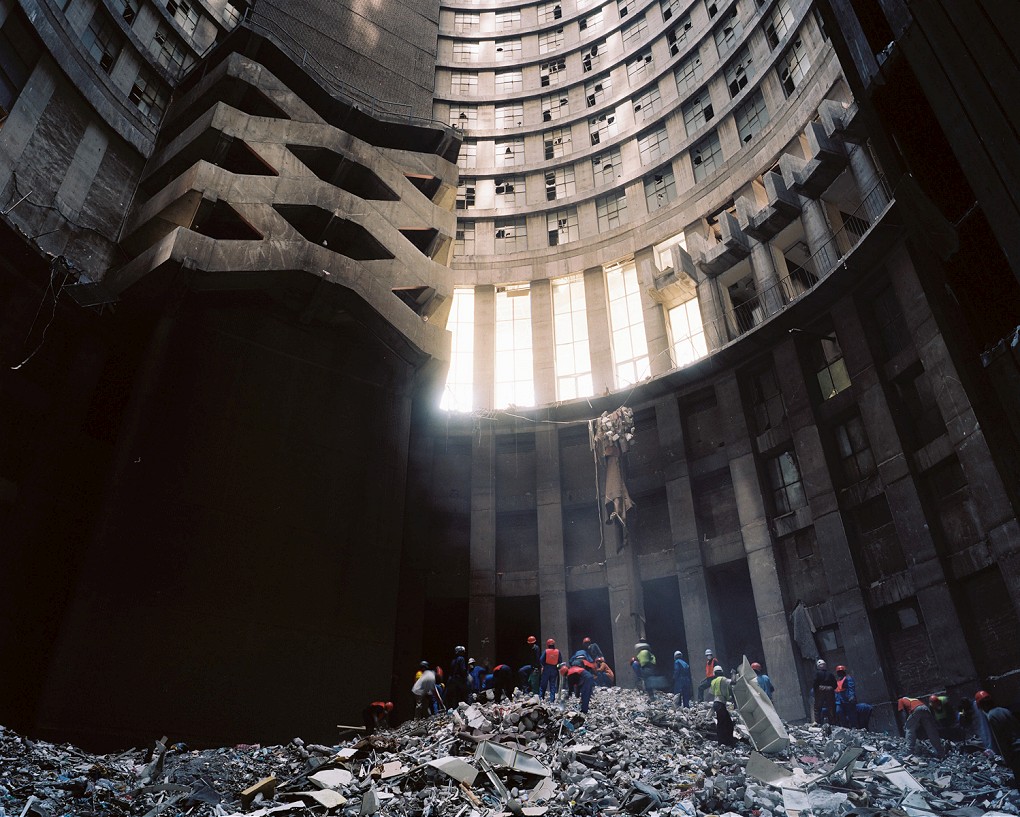 Today, the Ponte Tower is still the tallest residential skyscraper in Africa and remarkably, people are still willing to call it their home. Under the original management, the building is now allegedly undergoing some refurbishment and a three-story 6 bedroom penthouse will currently set you back 230 euros per month. It remains one of the worst neighbourhoods in the city but the gangs and dealers have largely moved around the block to The Sands Hotel.
In this stunning video by Phillip Bloom, we meet some of today's residents (both black and white)…