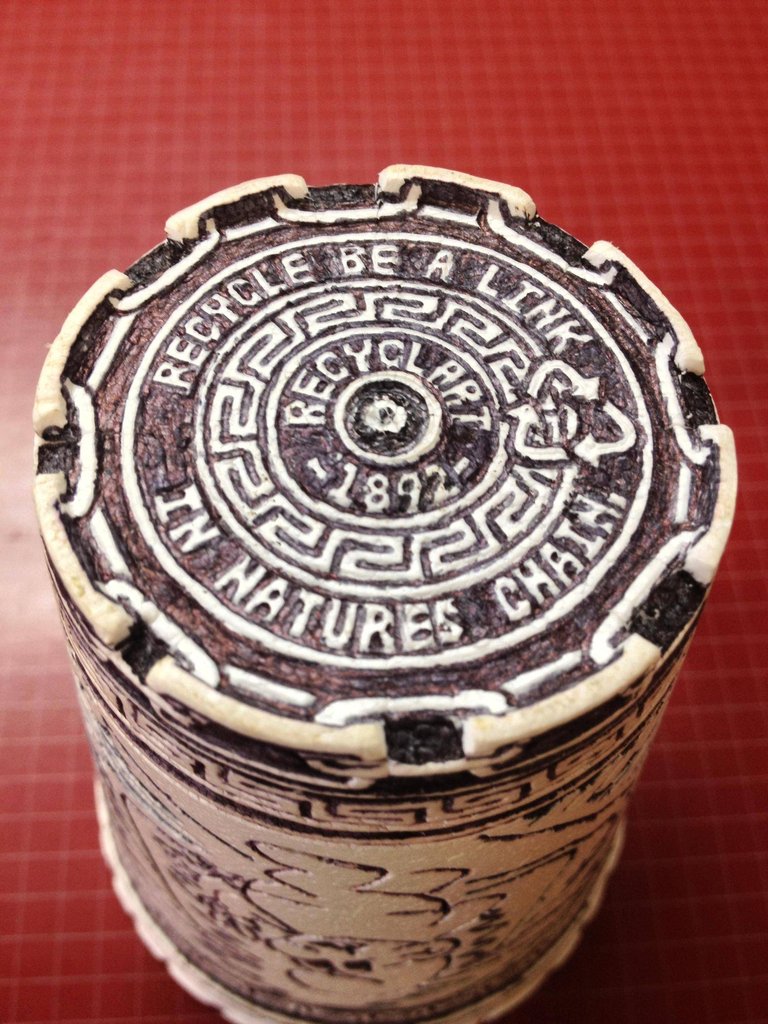 Somewhere out there is an undiscovered doodling prodigy! A Reddit user recently walked into their local car dealership in Oklahoma to get an oil change and found this cup sitting there covered in extraordinary etchings from a ball-point pen…
The Reddit member (username SquishyMcphee!) asked the cashier where it had come from …
[She] said that a young man had come in to have some work done and it was going to take about three hours. "I'll just doodle," he said, and grabbed a ball point and a coffee cup. [..] She said that he didn't even seem that intent on it, just had his feet up most of the time. He'd doodle, pitch it down and go get a drink, doodle some more, walk around the showroom for a while… My brain is cramping just thinking about it […] this was done 100% with a regular ball point pen […] I honestly felt nervous holding it.
Notice the detail in the scroll work at the top and the tiny lettering around the rim which reads:
Each of us has choices to make each day. What you choose determines your future and the person you become.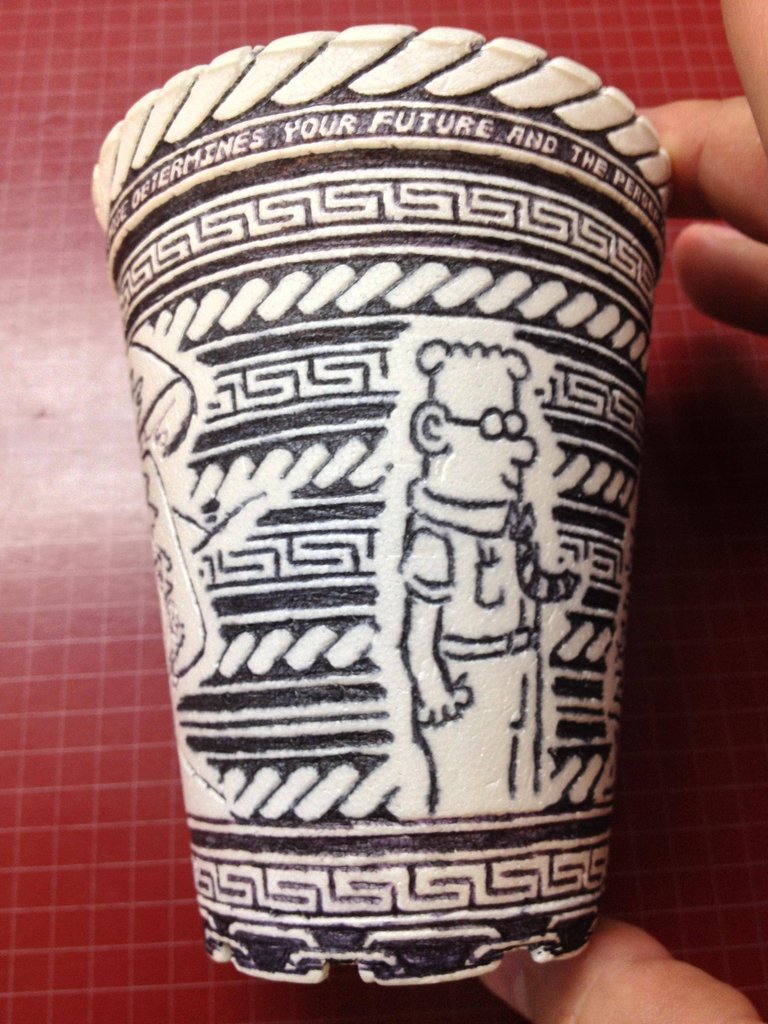 And now prepare to have your mind really blown: 
Even more detailed drawings on the INSIDE of the cup!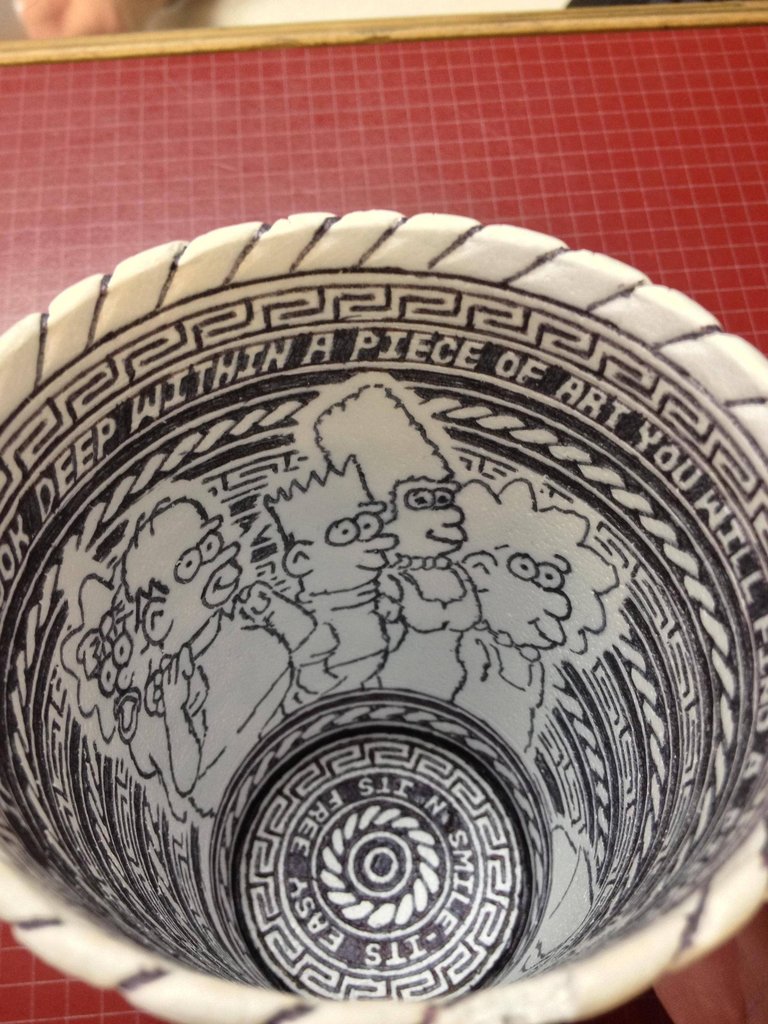 On the inside, the anonymous artist writes:
"If you look deep within a piece of art, you will find a piece of its creator. Smile – It's easy 'N' it's free". 
Sounds like some kind of wiseman!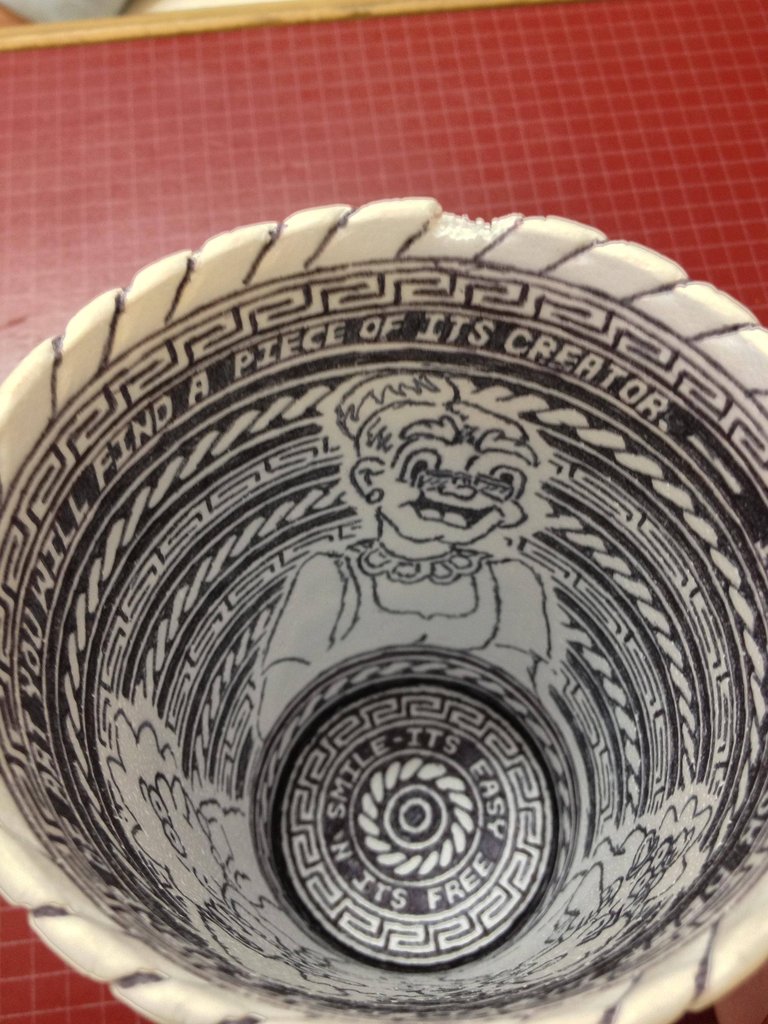 There was no name or signature on the cup that the Reddit user could find (the coffee cup was left as found at the car dealership). As much as I wanted to share this amazing artwork with you, I also want us to help find this mysterious doodle man! Do you recognise the artistry? Spread the word…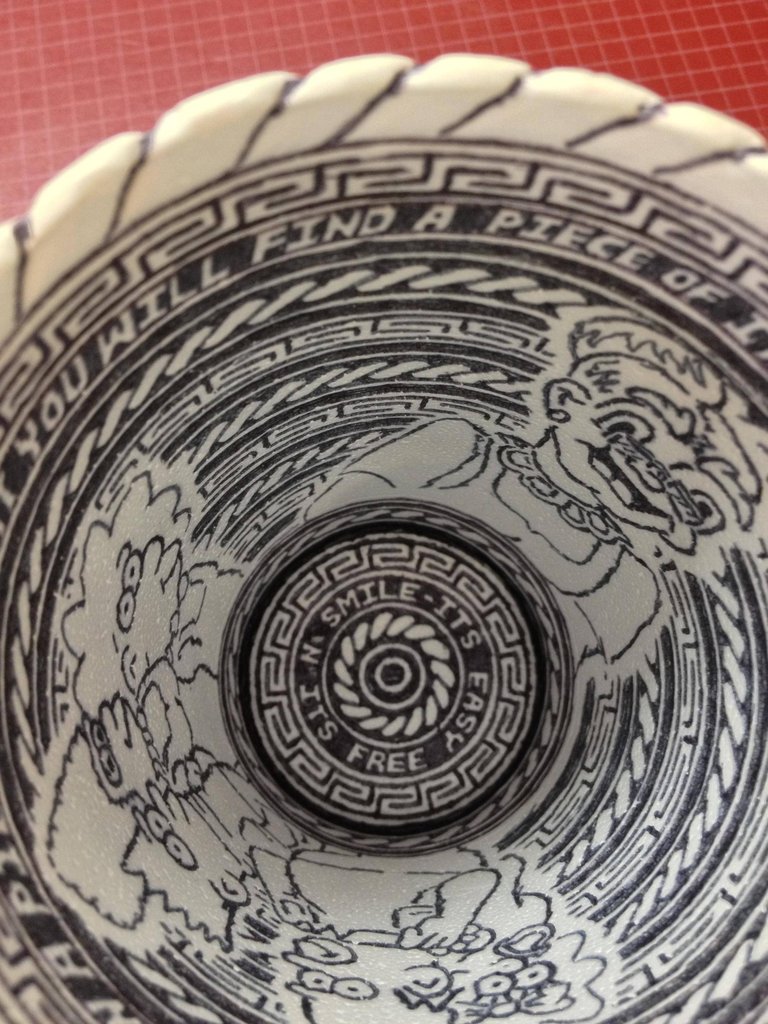 … and stay tuned!
:::
YOU MIGHT ALSO LIKE:
.