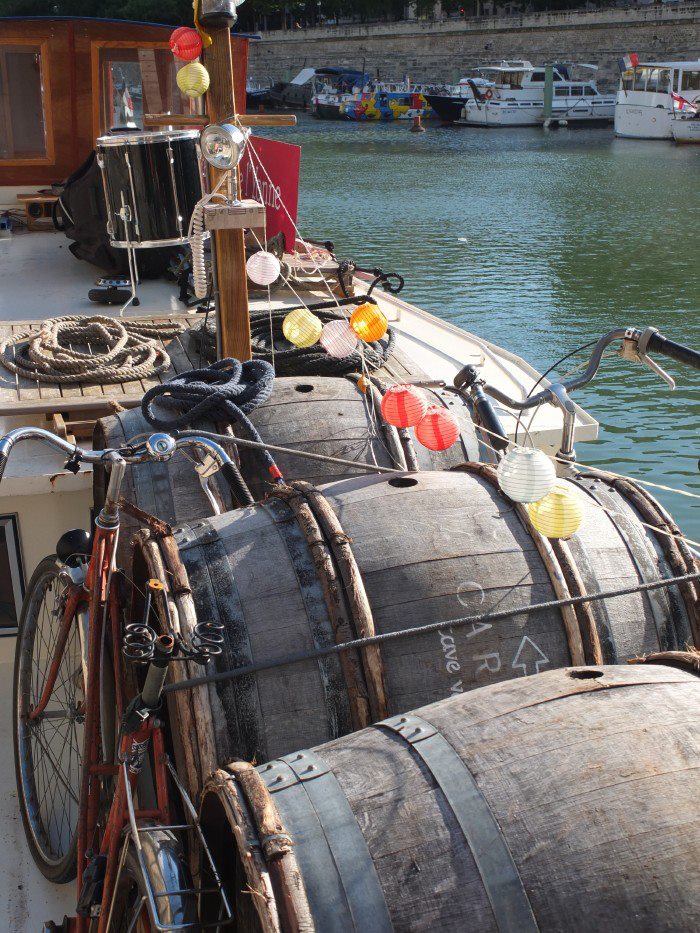 Between the 19th and 20th century, wine barrels would travel via canal boat from the regions of Burgundy all the way to Paris which were then traded at the riverside cellars of Bercy, destined to grace the tables of thirsty Parisians. Today, there is one little houseboat, known as 'La Cave Vagabonde', still making the weekly journey to fetch nearly 3,ooo bottles of fine wine and bring it right to the banks of the Seine where we can purchase their picks at 'domaine' prices.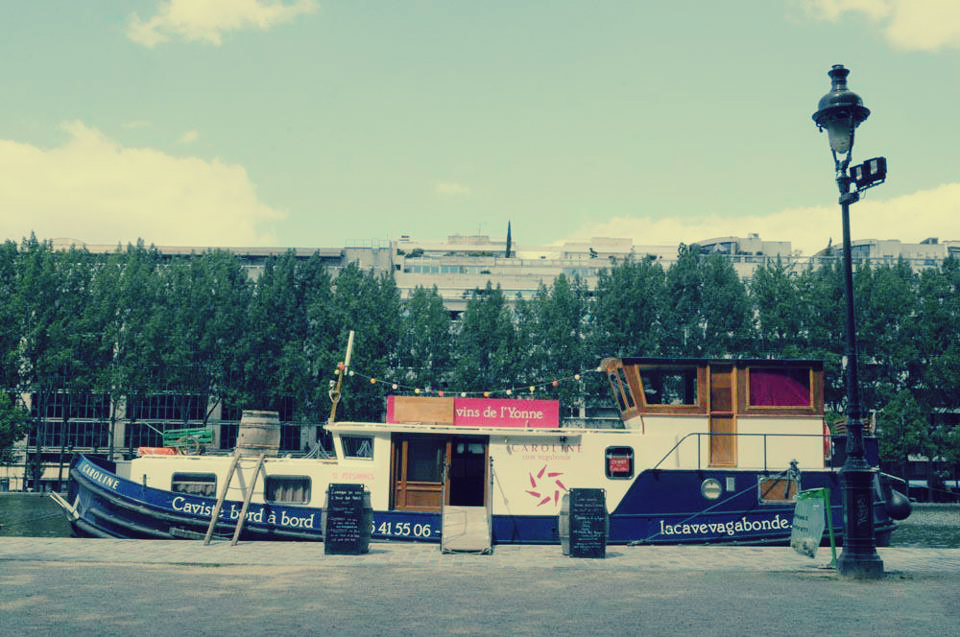 Captains Martin and Elio are living what I like to call the French dream. Their wine shop aboard the 'Caroline', a classic canal boat, travels the canals of France discovering independent wineries and docking in Paris from Wednesday to Sunday to unload their loot and offer tastings of the newest flavours.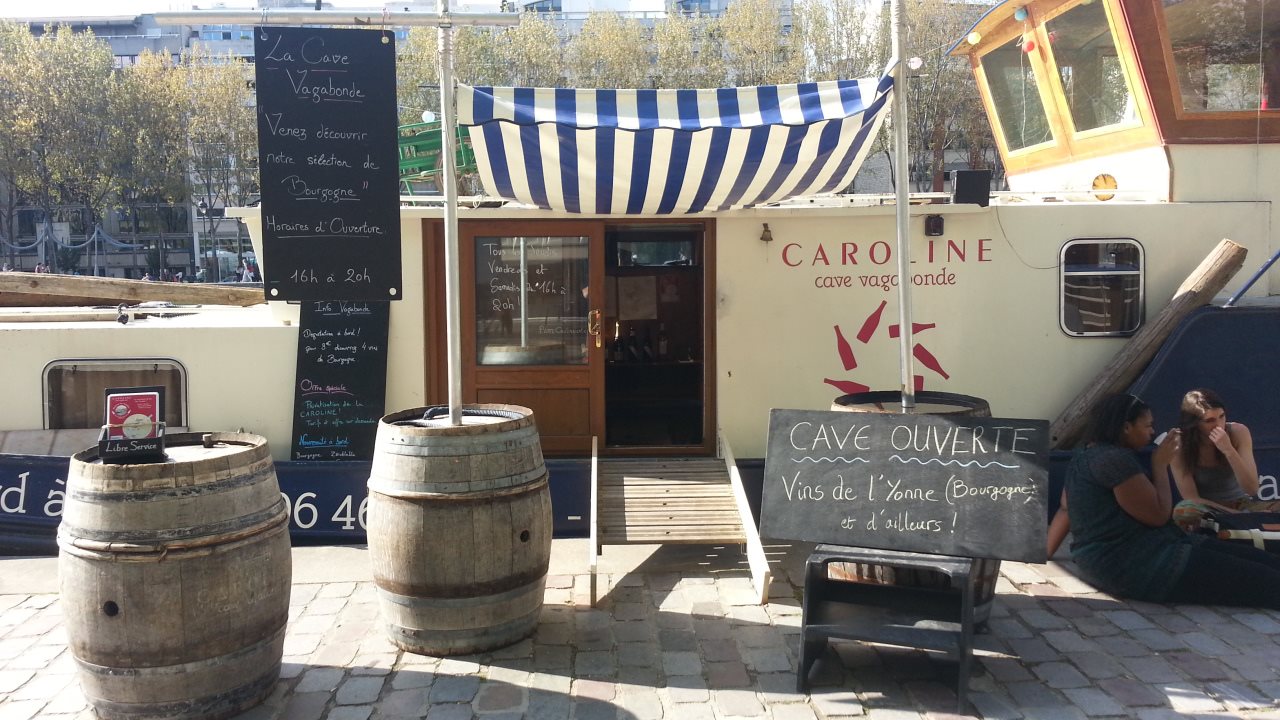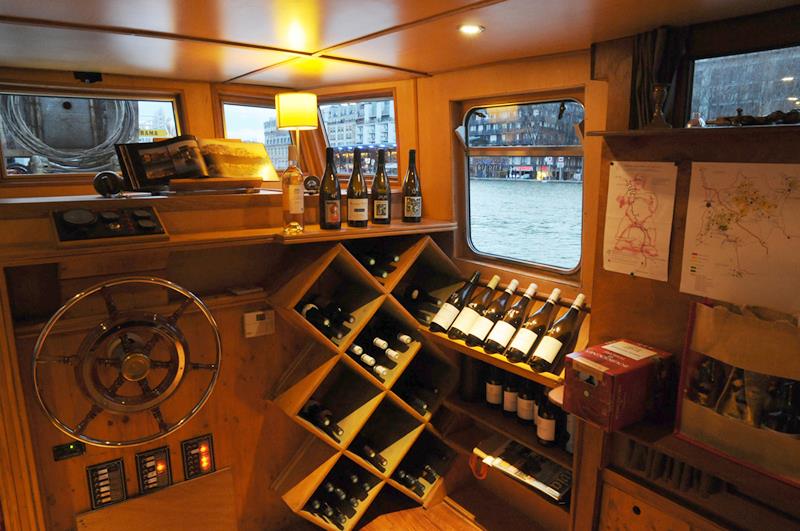 Carrying 3½ to 4 tons of wine, La Cave Vagabonde naturally specialises in wines from growers that can be found along the route of l'Yonne, a tributary of the Seine that runs through the Burgundy region. However, impassioned wine pros, Martin and Elio, who also live on the houseboat, are constantly trying out new routes in search of a new bottle. Sigh…
During the warmer months, Parisians set up camp along the banks of the Seine with bottles of supermarket wine for an evening apèro. Be one step ahead of them and look out for the 'floating caviste' and get your bottle straight from the source!
Bottles start from €6,50 and you can find La Cave Vagabonde….
Wednesday 4pm t0 8pm at 65 quai de Valmy, in the 10th arrondissement.
Thursday, Friday and Saturday 4pm- 8pm at le Bassin de la Villette, 32 quai de la Loire in the 19th arrondissement.
Saturday from 11am to 1.30pm at Pantin, 24 quai de l'aisne.
Sunday 10.30am to 2.30pm at the marché de Joinville,  3 quai del'Oise in the 19th arrondissement.
Stay up to date with La Cave Vagabonde on Facebook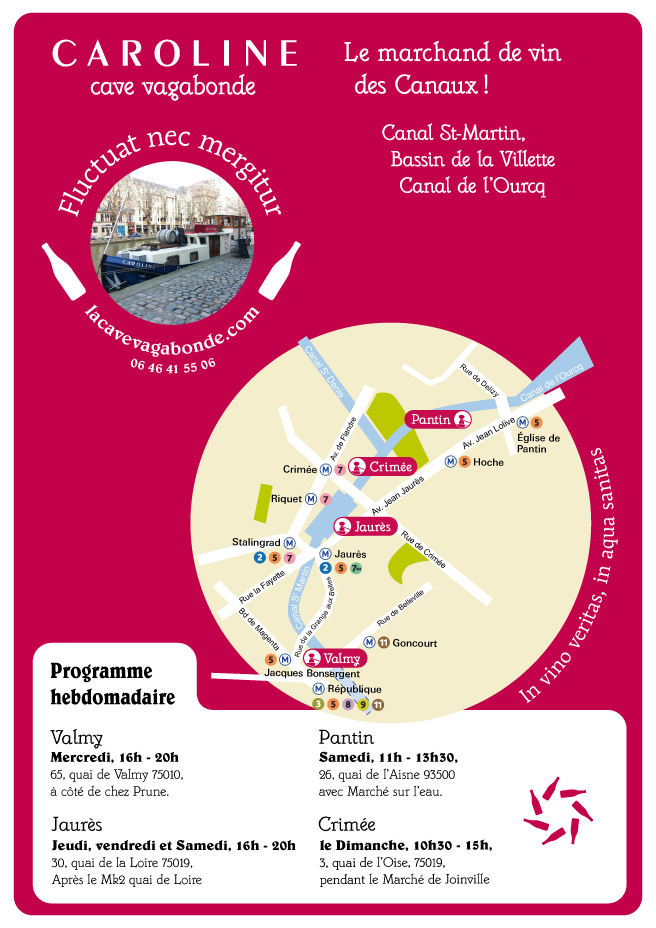 :::
YOU MIGHT ALSO LIKE:
.