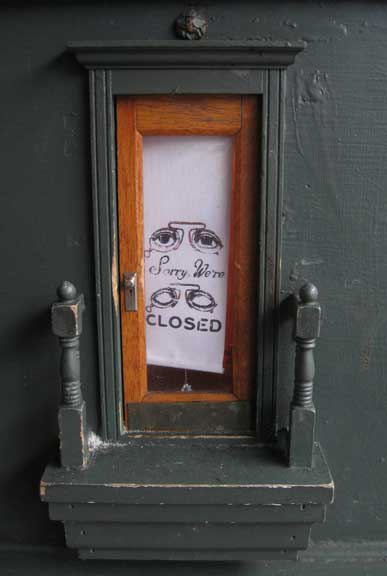 In Ann Arbor, Michigan, a series of what is known as 'fairy doors', began popping up around the area in 2005, built into buildings, shops and restaurants and quickly acquired a cult following. Father and children's book author, Jonathan B. Wright, believed to be behind the installation of  the whimsical tiny portals, is kind of like the Banksy of fairy doors.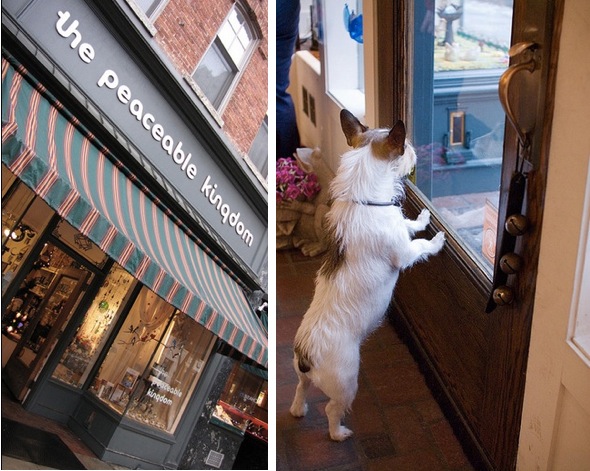 One of the fairy doors in Ann Arbor, outside the Peaceable Kingdom store. There's a miniature replica of the shop behind the door built under the window display, which can also be seen from tiny windows inside the store…
It all began in 1993 when Jonathan was renovating his home and decided to install some fairy doors for his daughters (one in the fireplace and two in the kitchen). You can see the doors he built for them here. Over a decade later, he decided to go public. On April 7, 2005, the first public fairy door appeared outside Sweetwaters Coffee and Tea. Ten days later, the Peaceable Kingdom one appeared.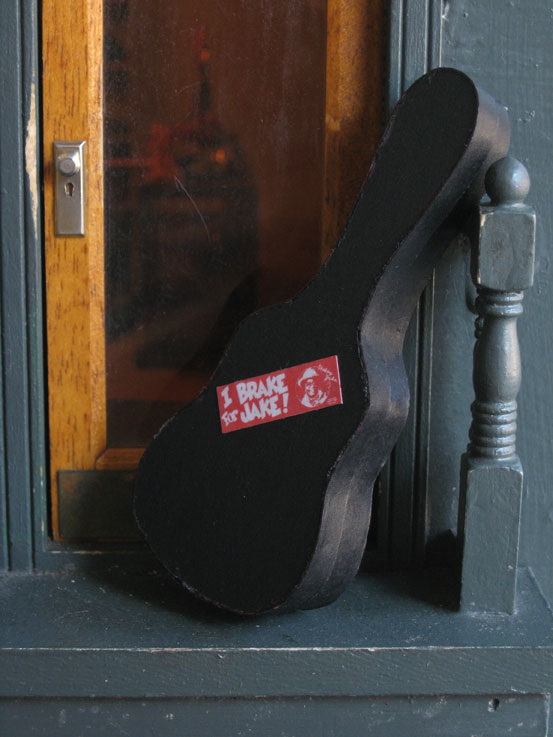 At the Ann Arbor Public Library:
Sweetwaters Coffee and Tea indoor fairy door: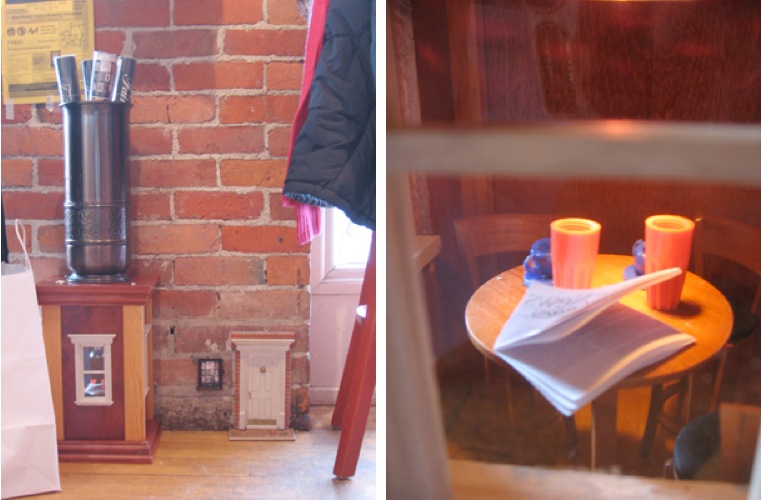 The Mott Children's hospital in Ann Arbor: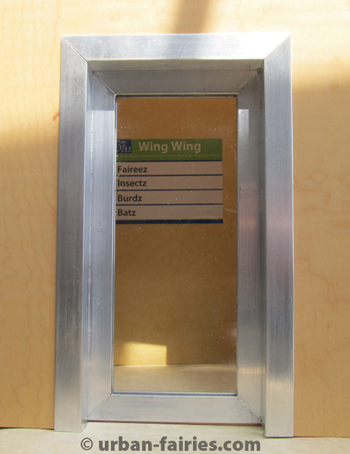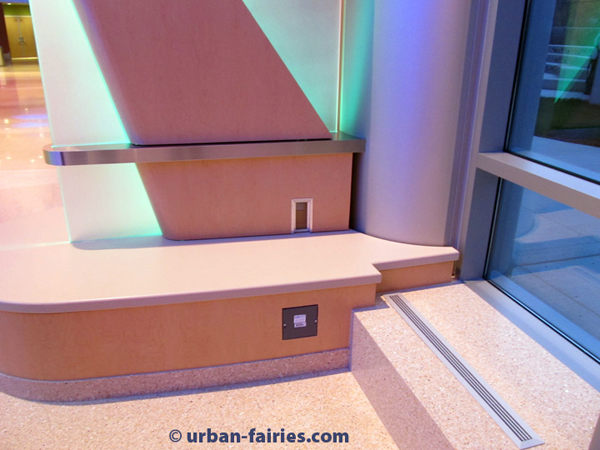 The door at Red Shoes is a near-exact replica of the actual entrance, and inside the store is a small green door similar to the doors found inside the building. Written on the red door outside is Ours 123-4:5683?, which is a take on the real entrance that lists the store hours.
Google Offices at Ann Arbor: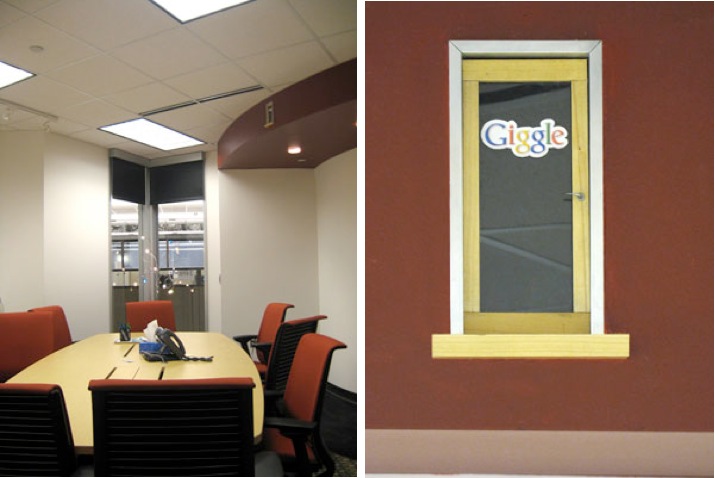 The Shevel Gallery: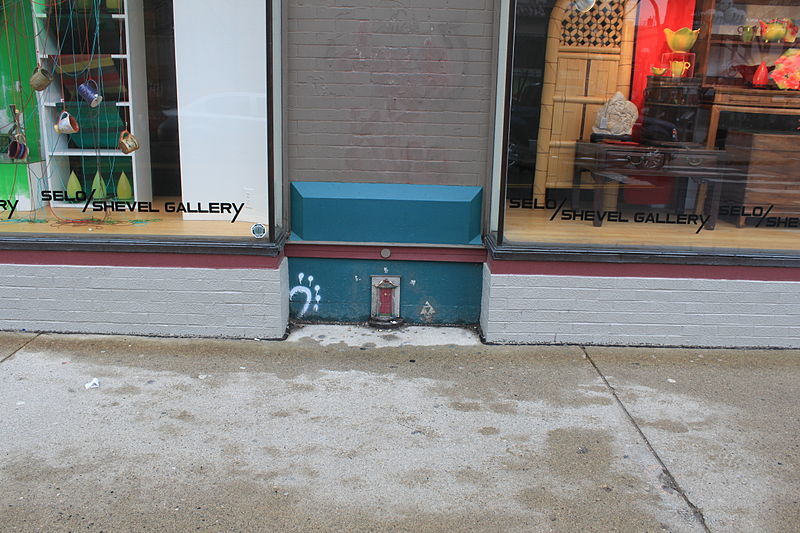 Jonathan has since created the website urban-fairies.com and written the children's book Who's Behind the Fairy Doors?
Of the original ten public Ann Arbor fairy doors, seven still exist in and around the downtown Ann Arbor area but the idea has also spread to other nearby towns. Local children leave gifts for the tiny inhabitants, include pennies, drawings, tiny packages, candies, and little notes.
Images courtesy of  Urban-Faires.com