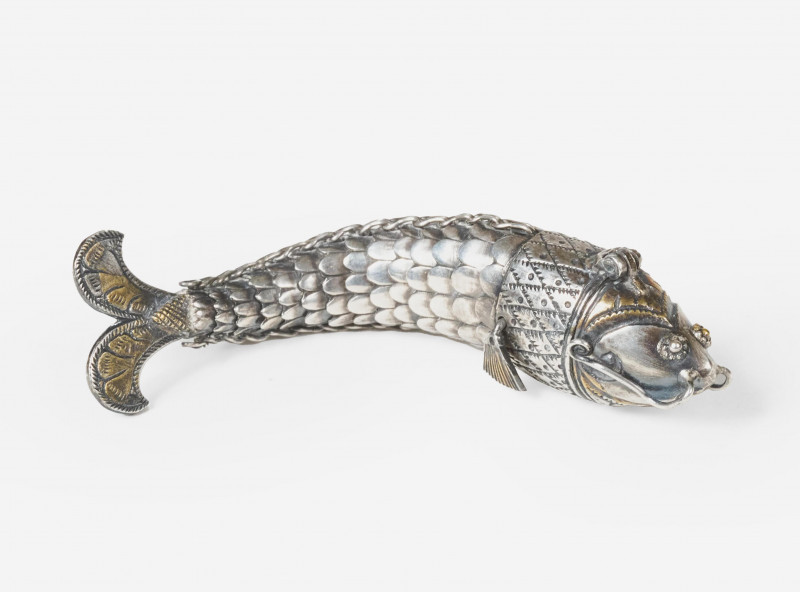 Pass the vinaigrette! No, not the salad dressing – we're talking about the vinaigre de toilette. You're forgiven for the confusion, being born in the wrong century and all. Let's rewind about 150 years when a vinaigrette once commonly referred to a small container for smelling salts or aromatic vinegar that were used to cover unpleasant smells. But more than just being a practical tool, vinaigrettes were fashionable little objects to flaunt one's taste in luxurious perfumes and fine craftsmanship. They came in all shapes and very small sizes, so prepare to be seduced by our collector's item du jour.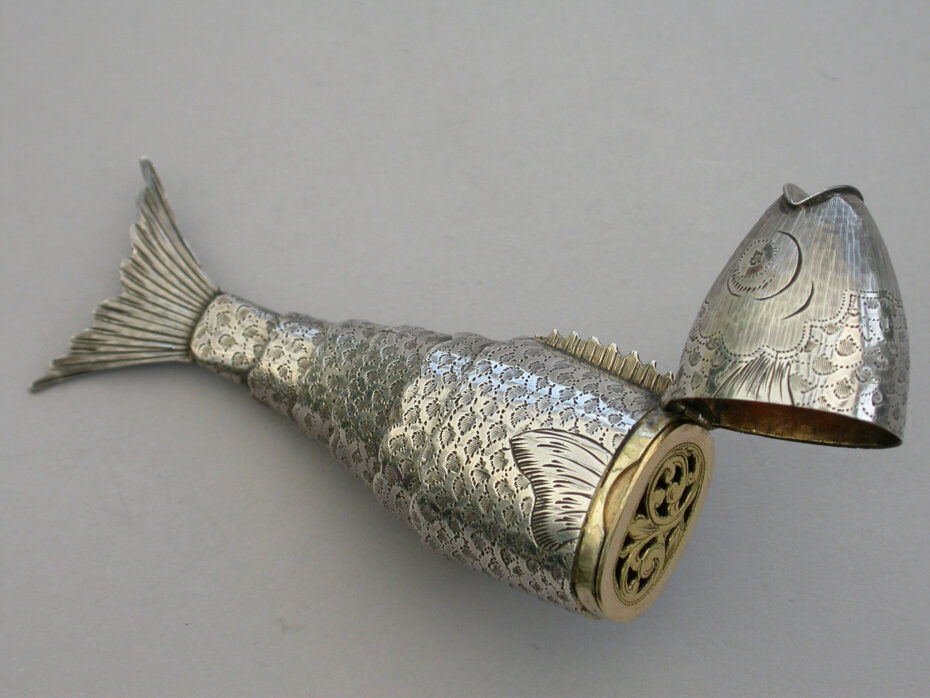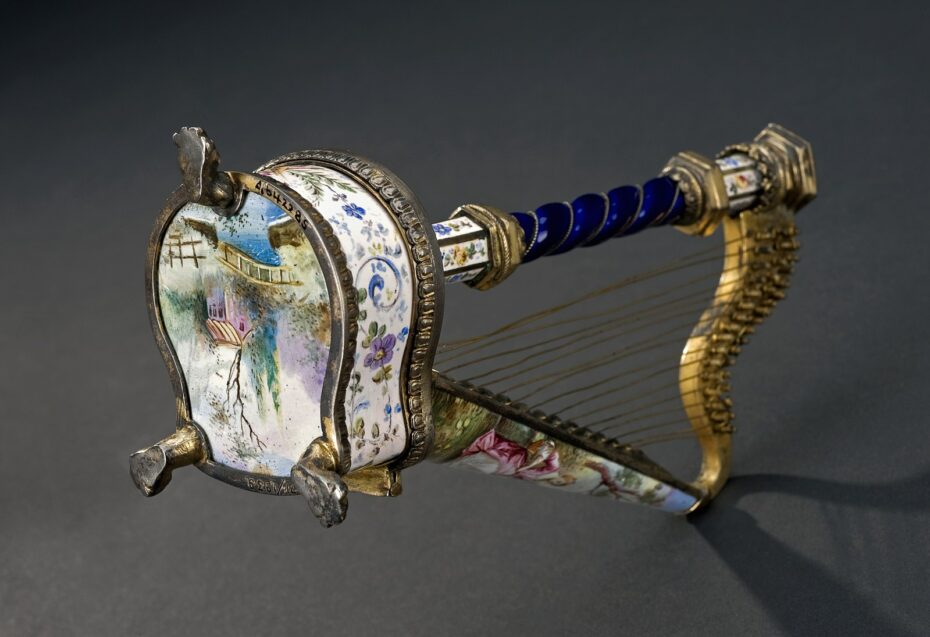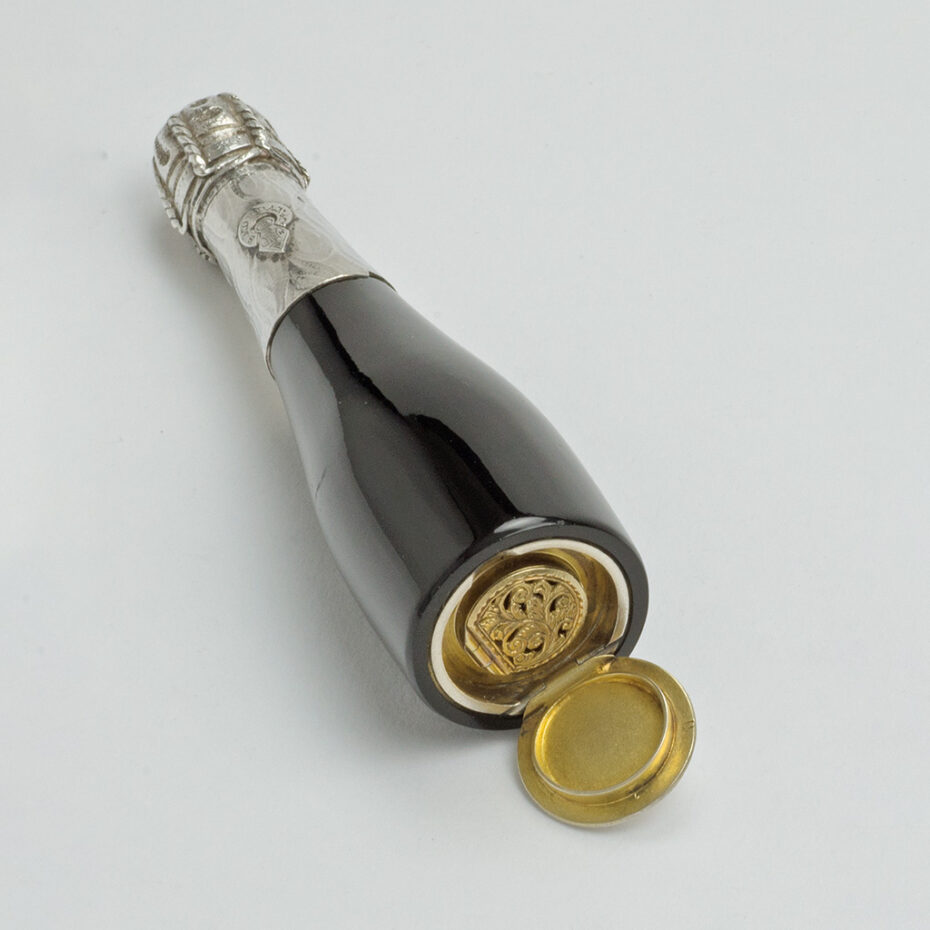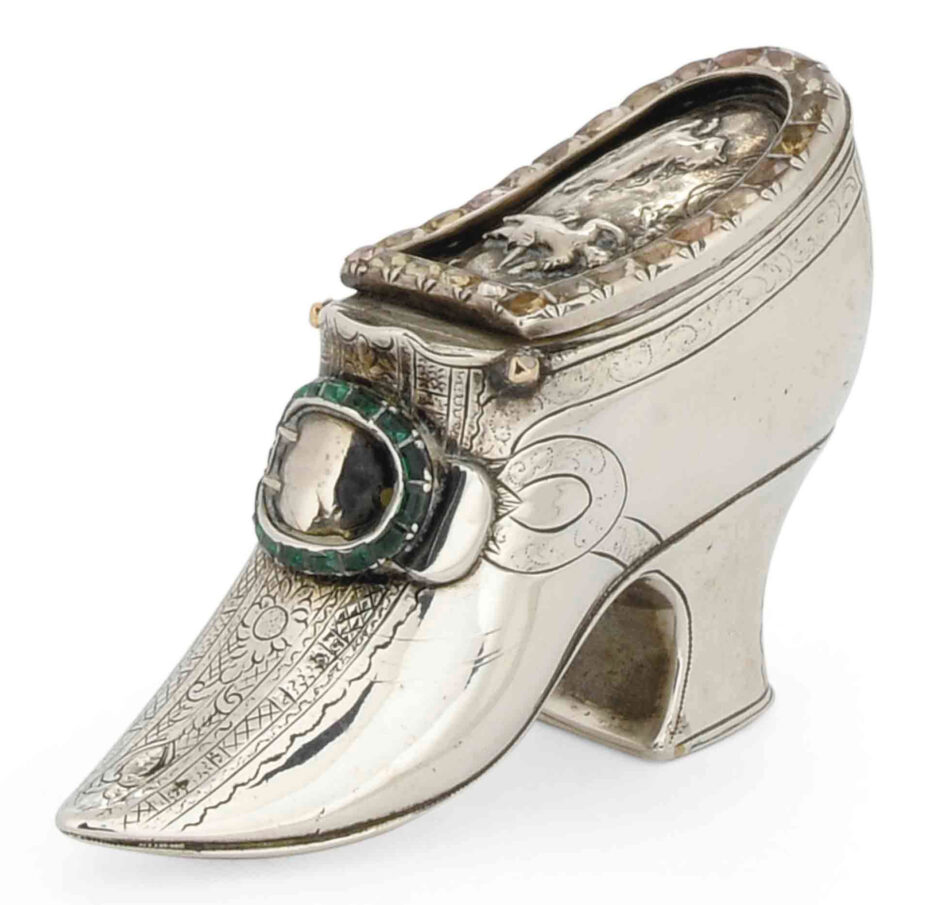 In a time before sanitation standards, such scent precautions were necessary to go through the world (like a London street without modern sewage systems), especially when foul smells were considered to carry illnesses. The oldest vinaigrettes date as far back as the 15th century. And their early history is connected to the pomander, a herb and perfume mixture carried in a metal container (often as a necklace) during the Black Death. Pomanders were often spherical and fruit shaped, as oranges were considered to ward against diseases.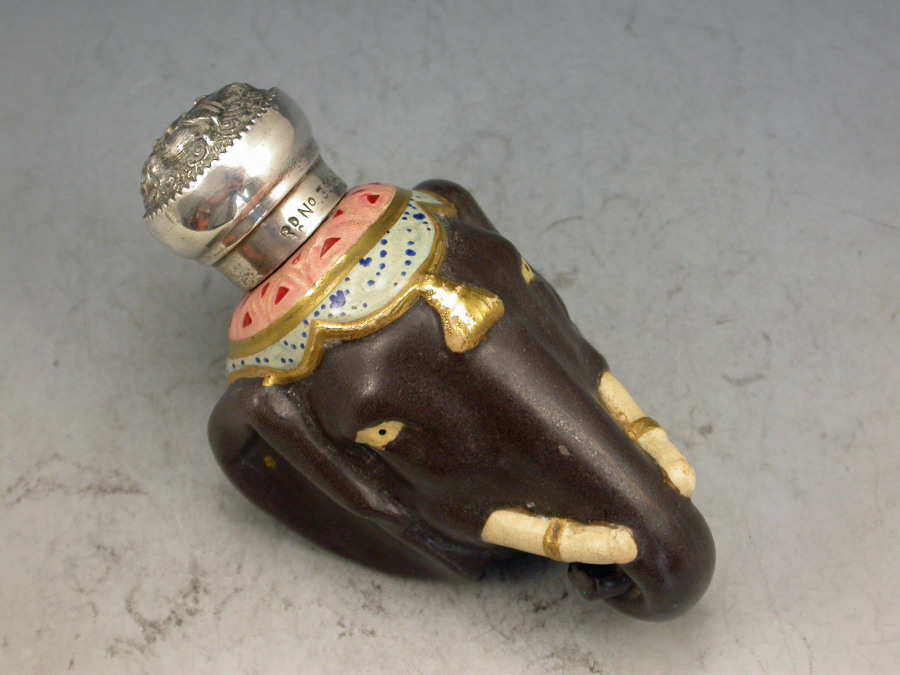 Vinaigrettes gained much wider popularity in the late 18th century through the end of the 19th as technological advances allowed for more concentrated and stronger perfumes. The aromatic substances were dissolved in vinegar (hence the name), which was then absorbed by a sponge placed in the vessel. Some also contained smelling salts, used to revive someone in the case of fainting (potentially from the stifling clothing of the era). They opened easily with a hinged lid, not unlike snuff boxes used for carrying tobacco, which were also popular during that time.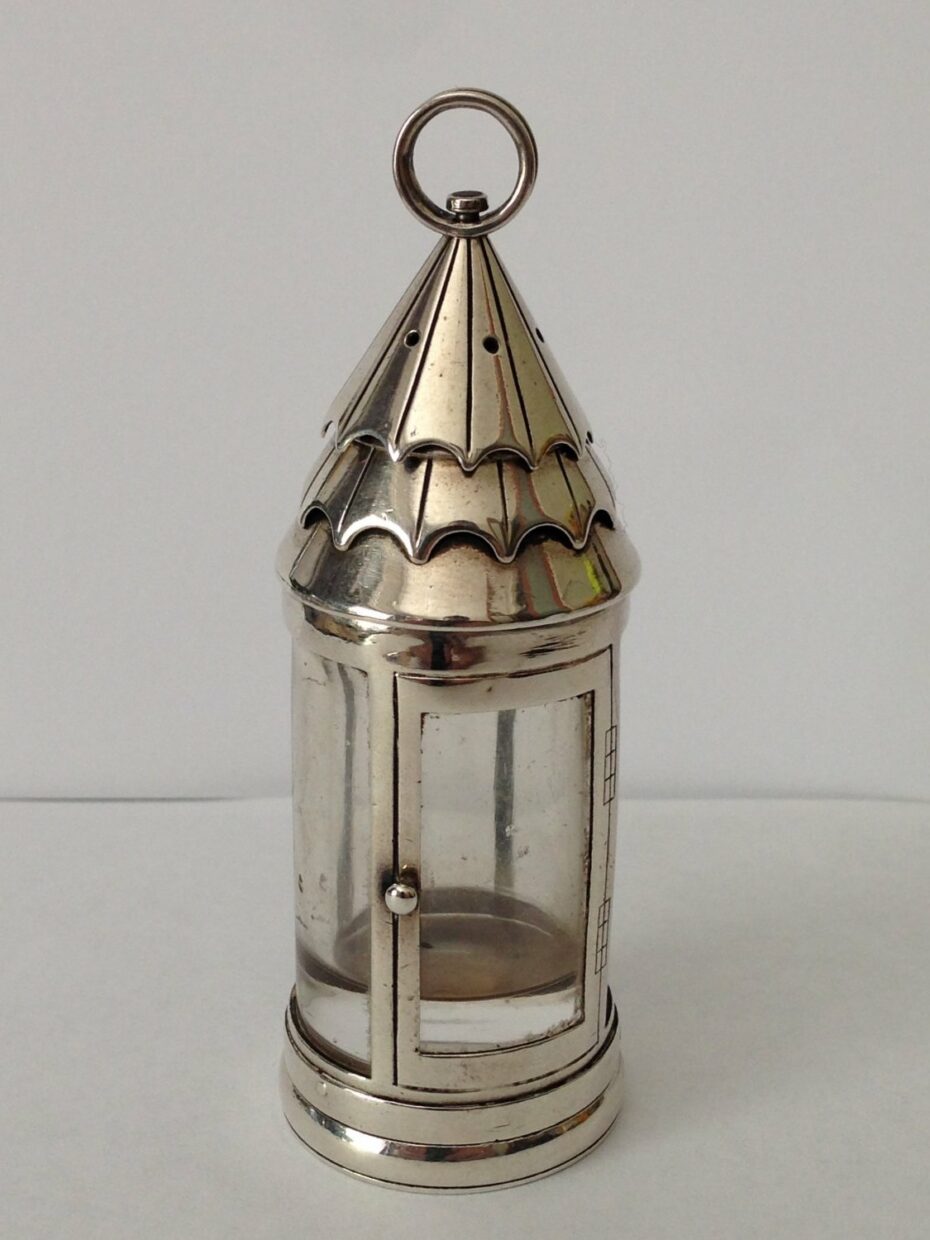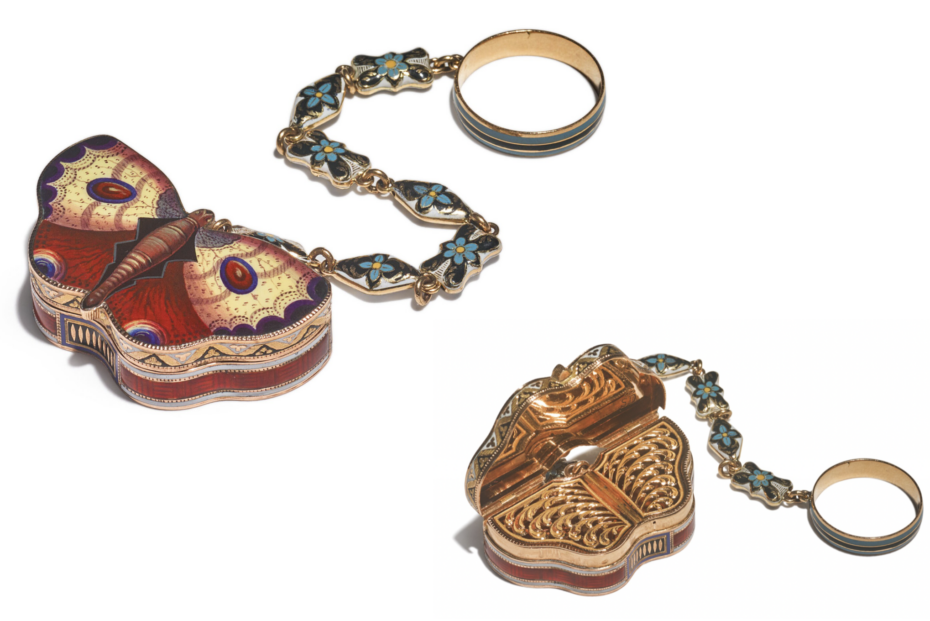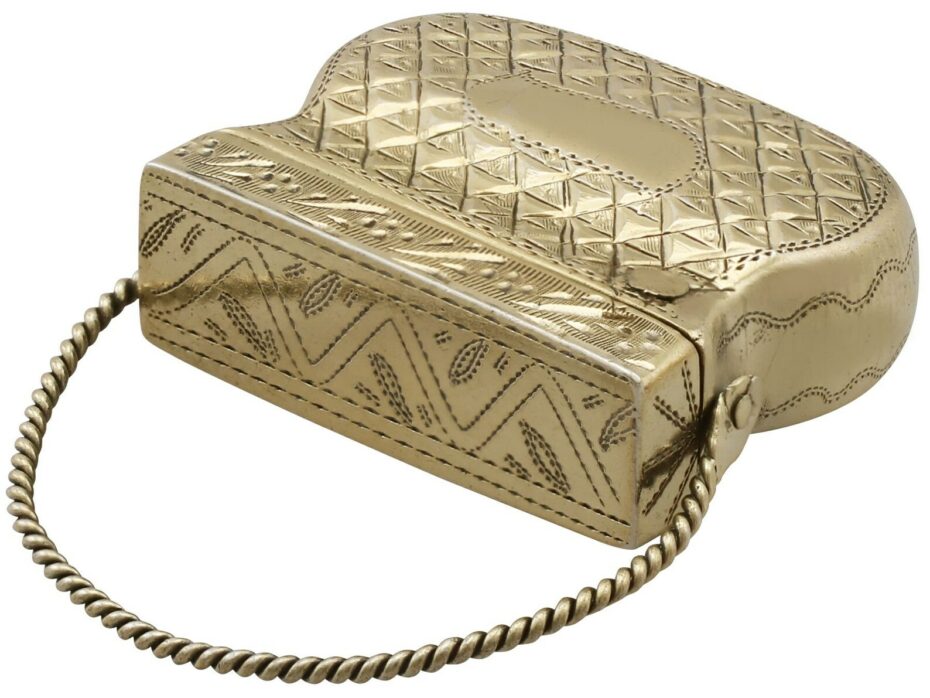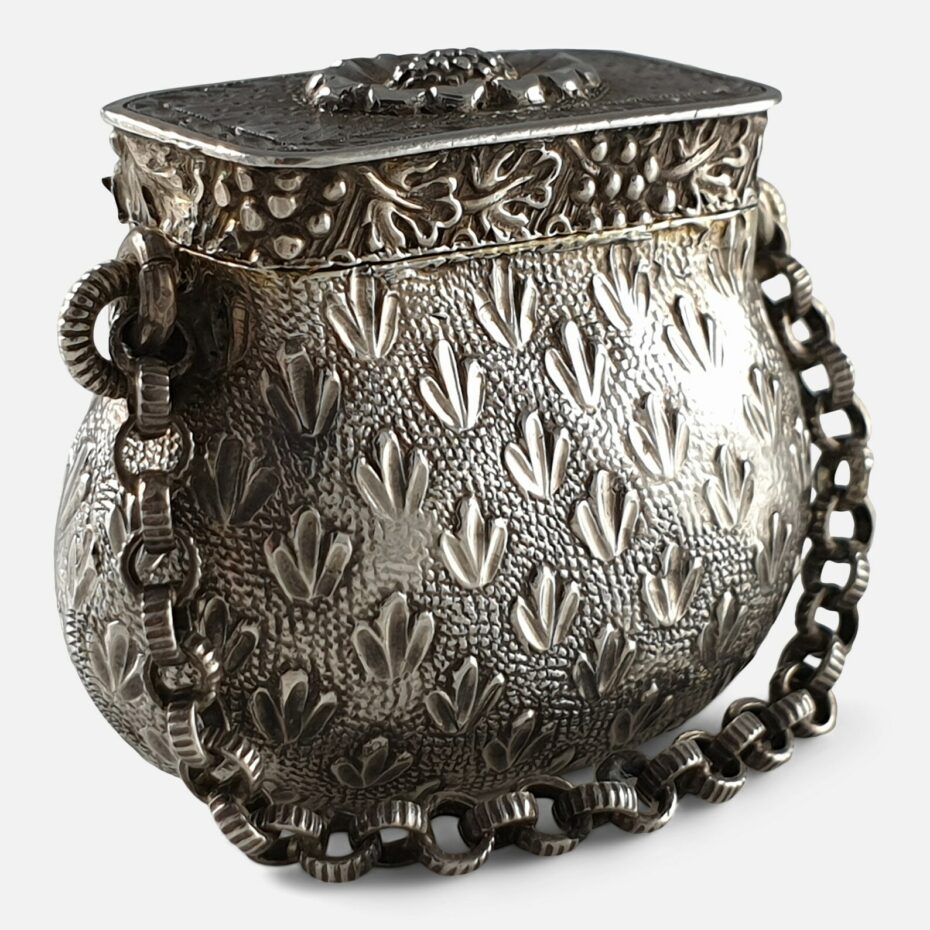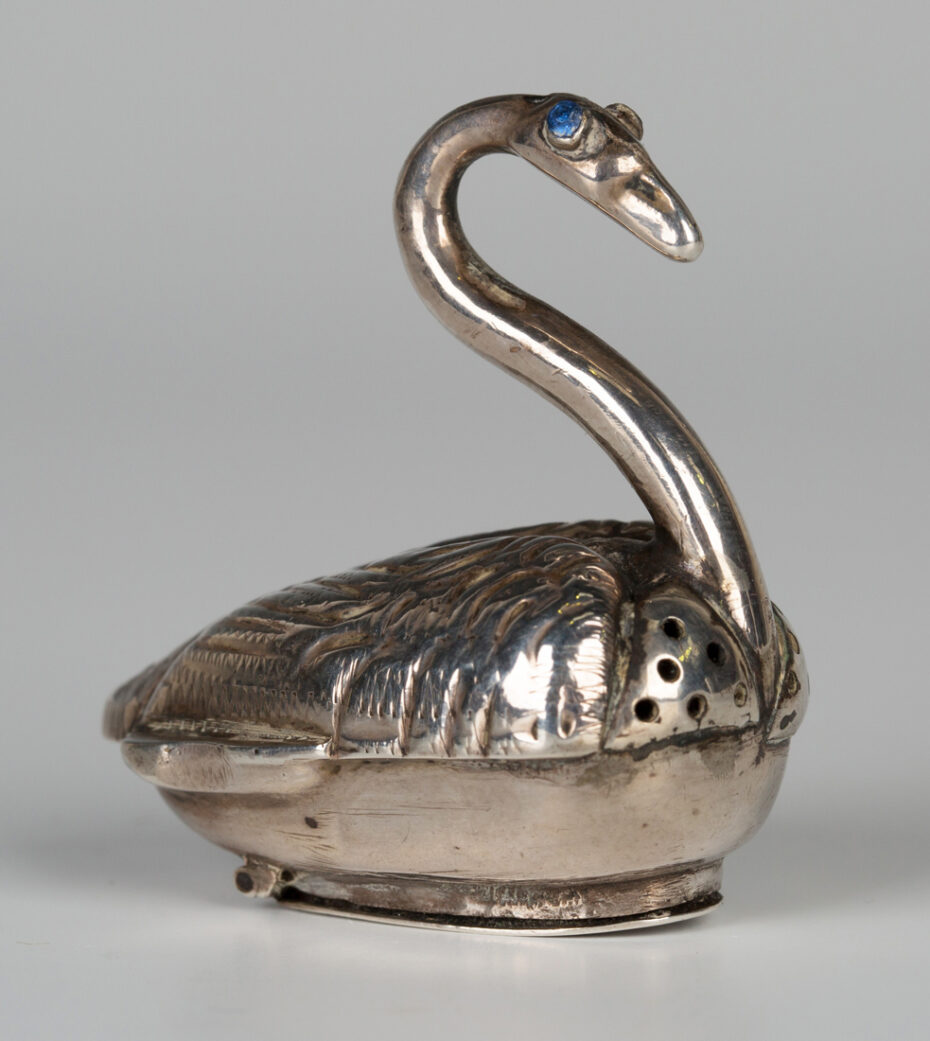 What set the vinaigrettes apart is they were much smaller than their predecessors, measuring just half an inch to 5 inches. The majority were manufactured in Birmingham, England, though gained popularity around Victorian Europe. While they were first used by both men and women, they became a largely feminine object over time, not unlike the discreet nosegays which we've previously obsessed over.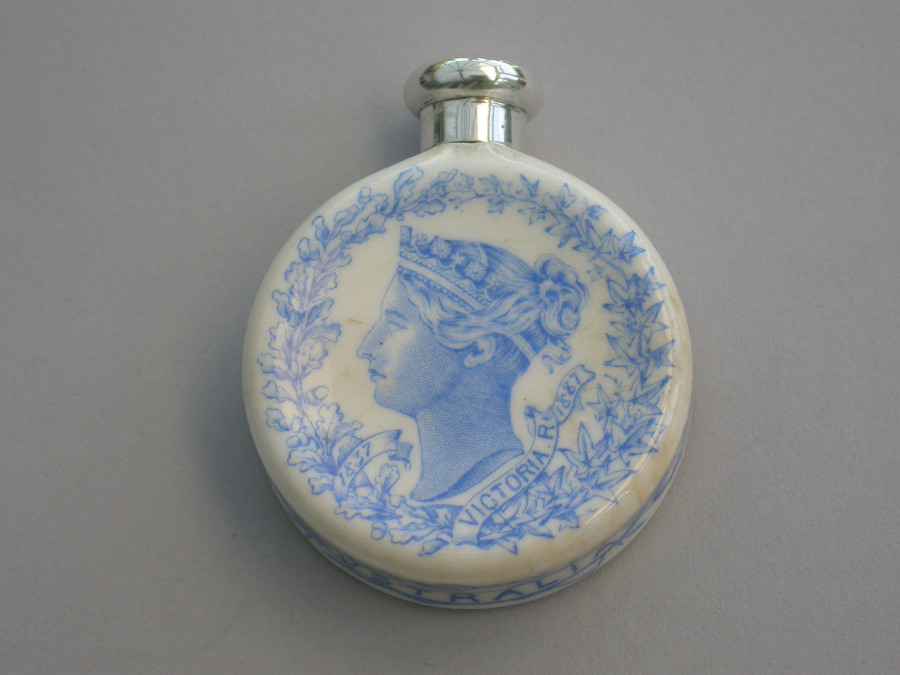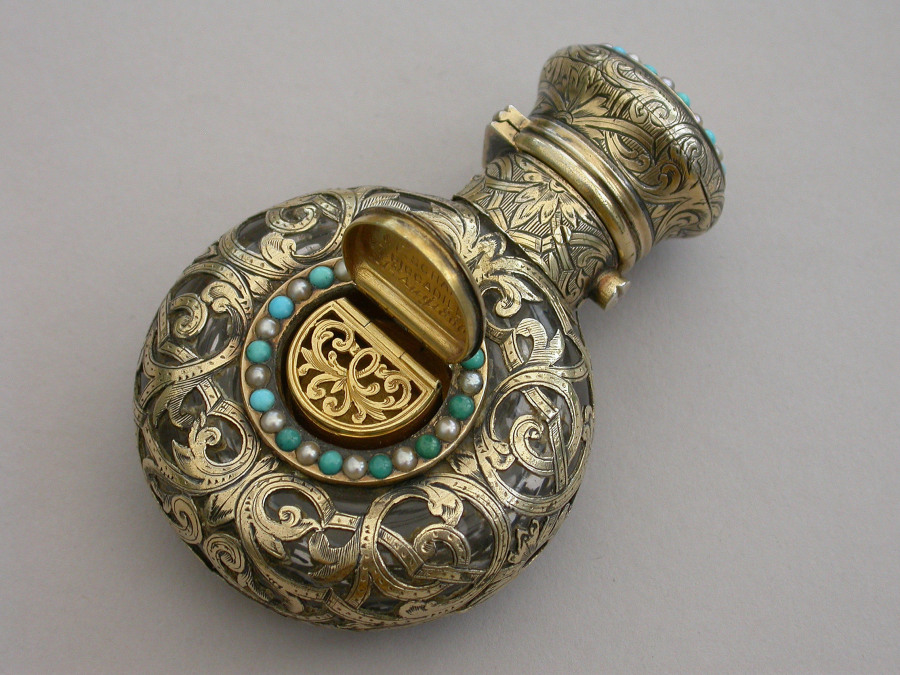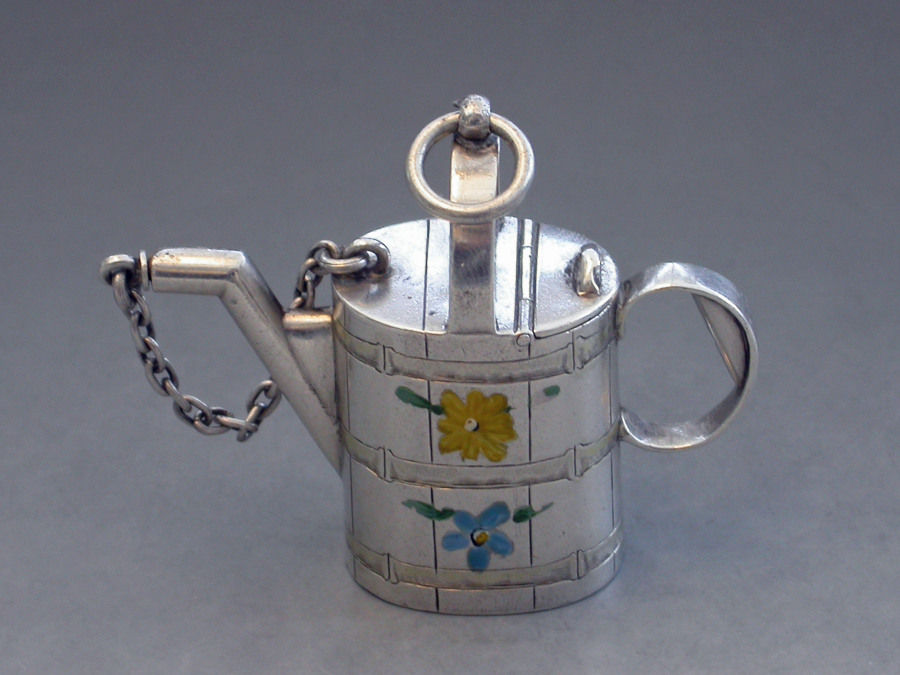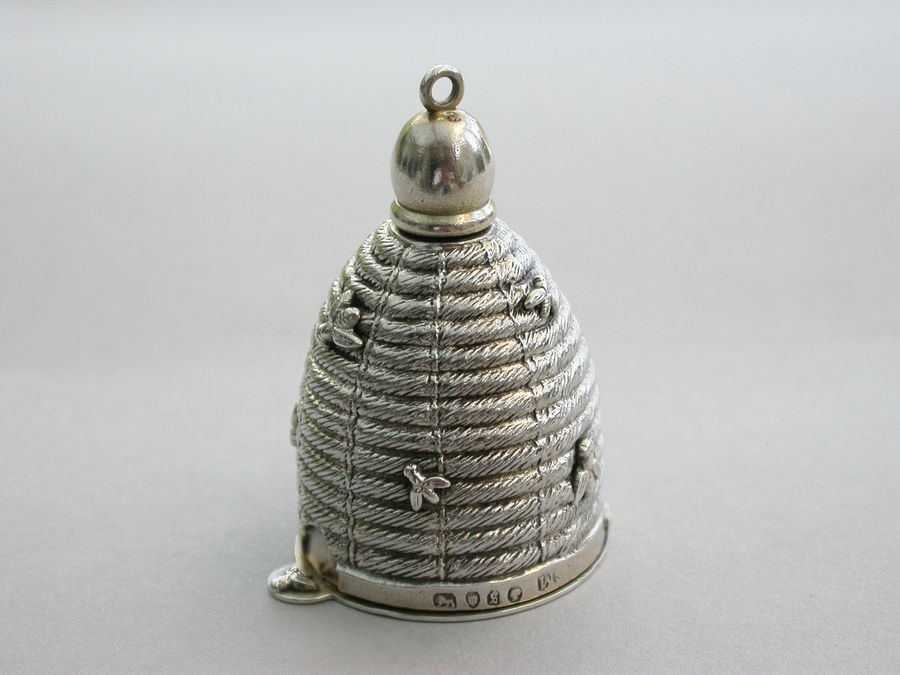 The majority of them were crafted with sterling silver, with an internal grill in pure gilded silver to avoid the liquid aromatics damaging the metal. They were often kept in a pocket or a reticule, the historical term for a small handbag, or worn around the waist as part of a chatelaine, a decorative belt or set of chains used for carrying practical items.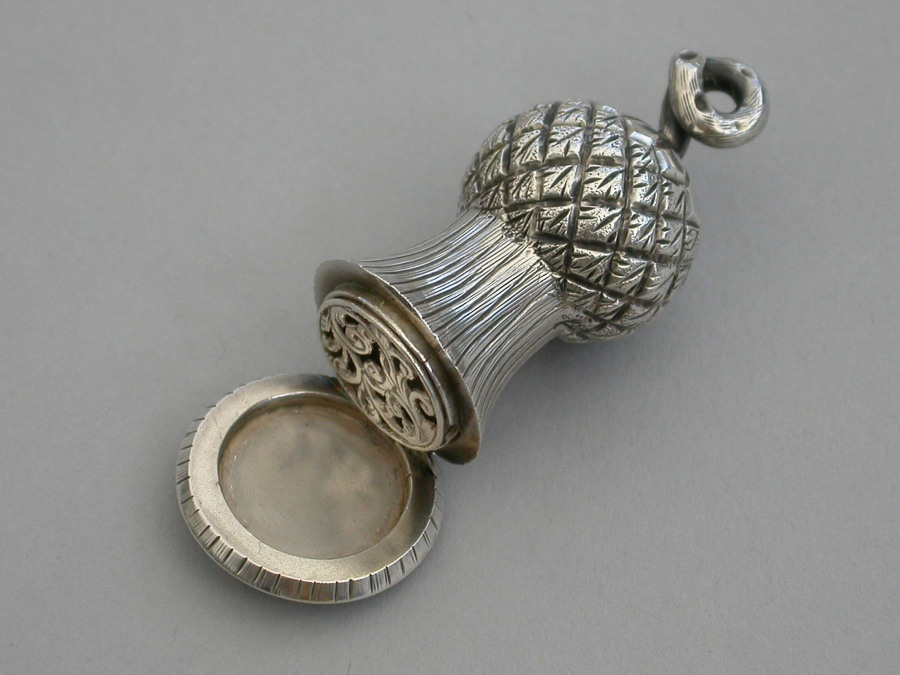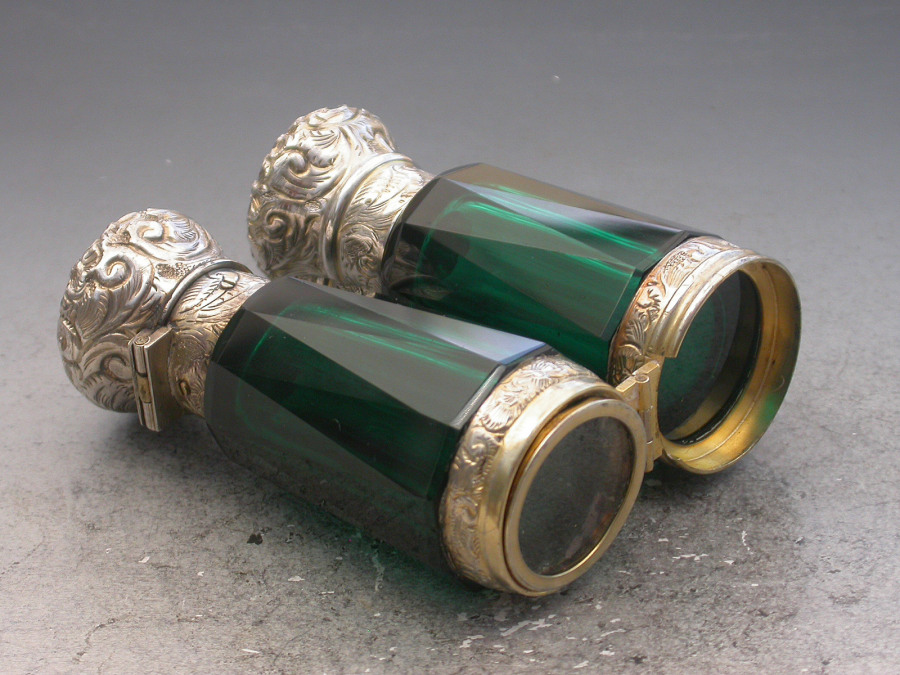 Like the nosegays (whose floral shape was often used as a seductive calling card), the vinaigrettes served as an accessory meant to express something about the owner. Even the most basic box-shaped designs (which were the most popular during the Regency era) often featured intricate motifs and patterns. Vials with glass and metal elements were also popular, although the use of glass was limited, given its fragility. And vinaigrettes were incorporated into other objects, with some double-sided ones having both perfumes and smelling salts, as well as in rings and quizzing classes, a sort of magnifying glass.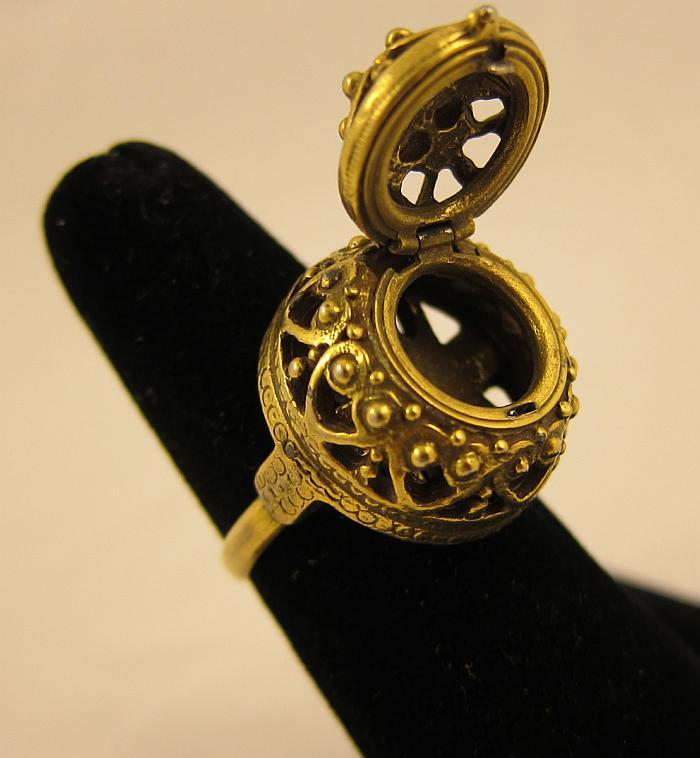 Many were highly personalised for their user, including engraved initials and coming in a seemingly endless array of shapes. The internal grills were also highly decorated in later years, with floral designs and filagrees or wirework. And lids could feature jewels and stones like agate or onyx.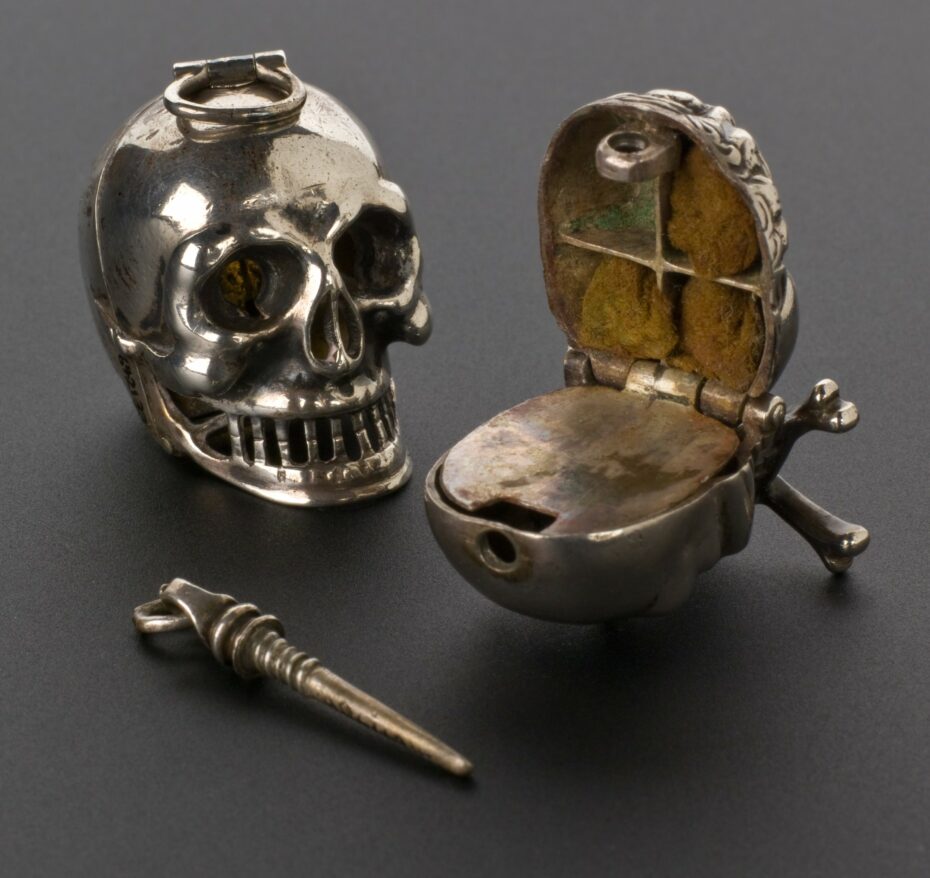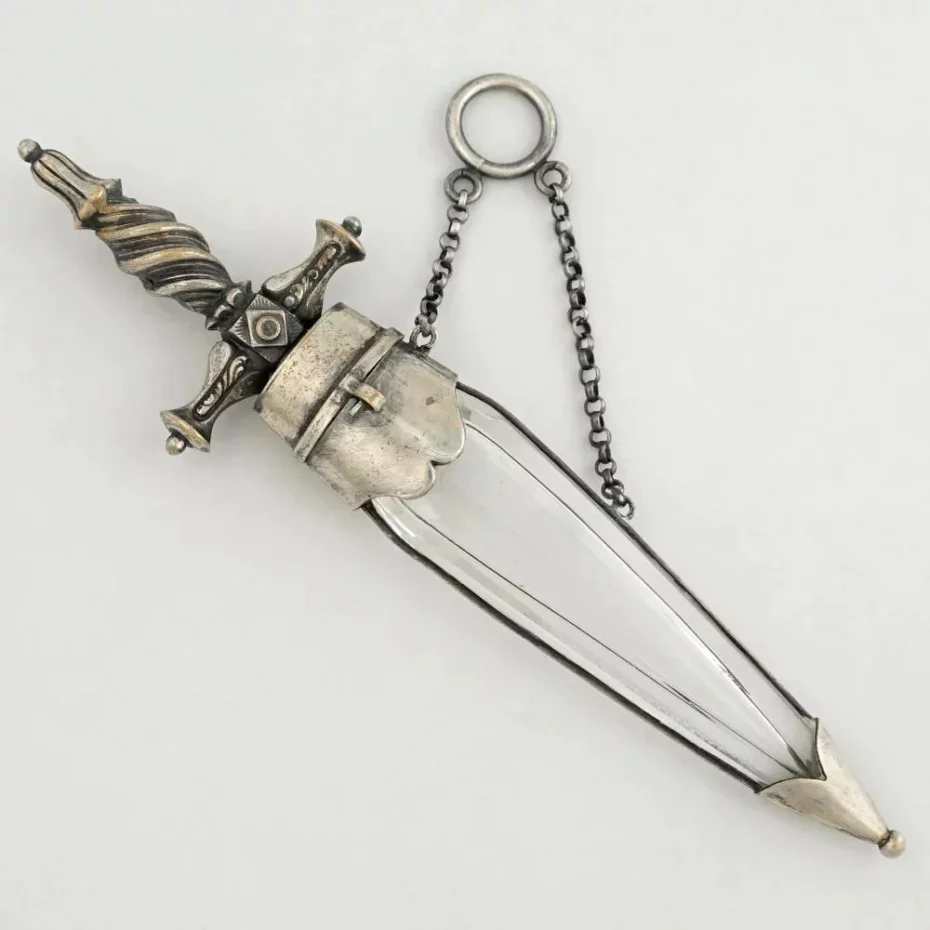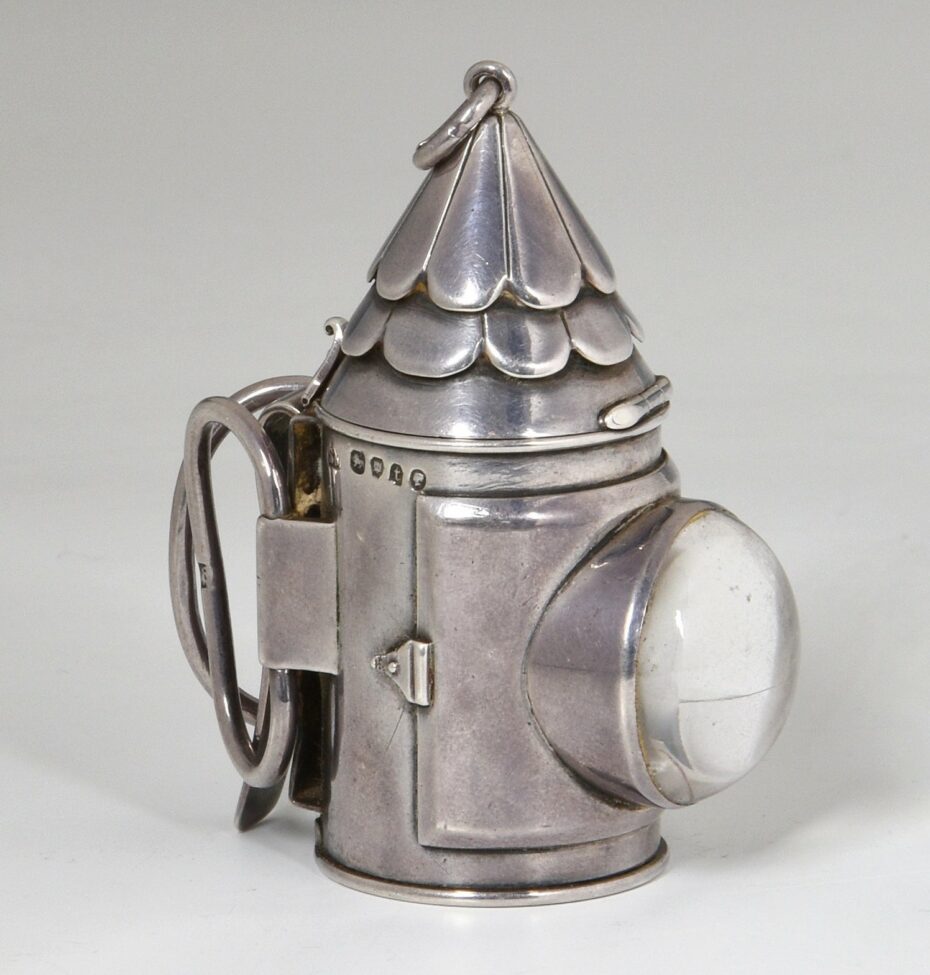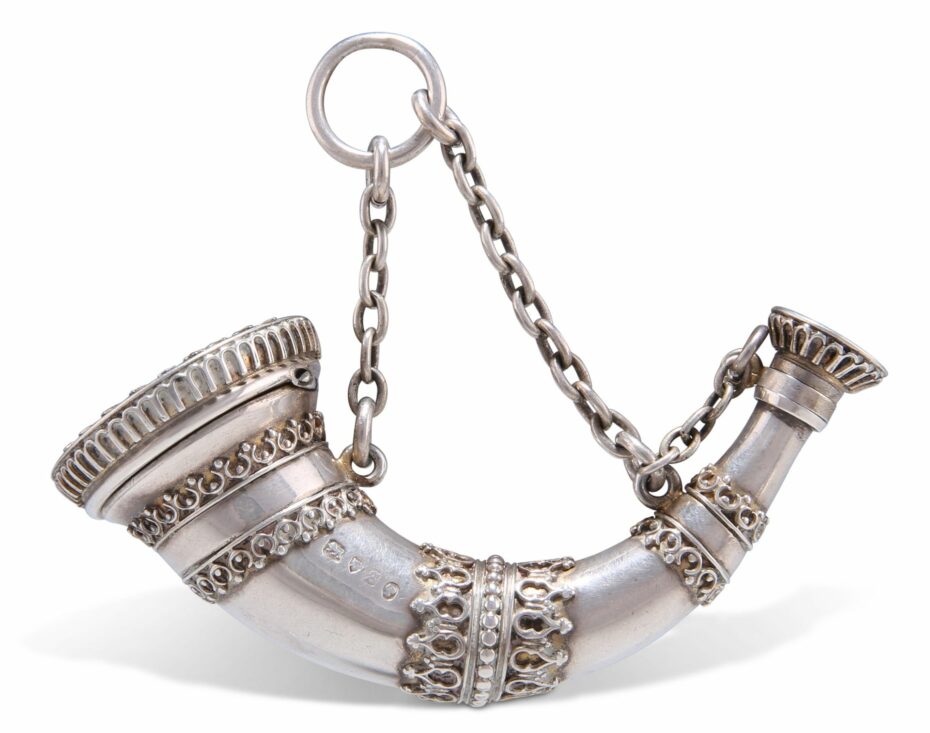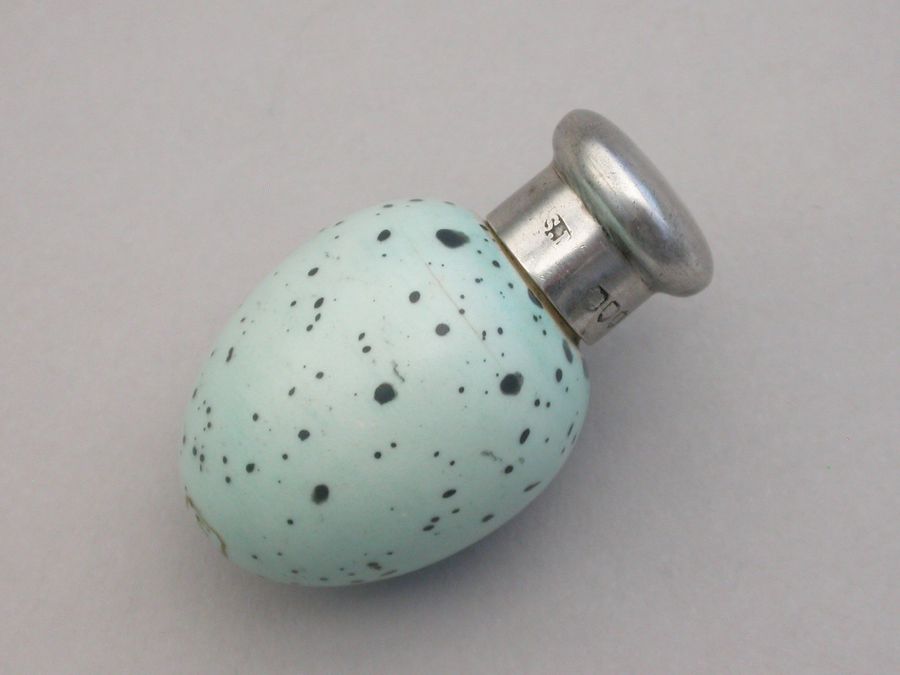 Though by the 1840s, vinaigrettes had declined in popularity, often viewed as dowdy and old-fashioned. But many have become collectors' items in their own right today, and some of the best perfume houses still offer vinaigre de toilette. We'll leave you with the 1892 poem "An Old Vinaigrette" by Edith Lenore Willis Linn:
"Little gleaming box of silver

Wrought in flowery design;

Drifted down the silent ages

To this humble hand of mine;

From the days of kingly France,

From the days of minuet dance,

From the days of stately graces,

Powdered hair and painted faces;

Bring a shining thread of story

To this all-prosaic hour"