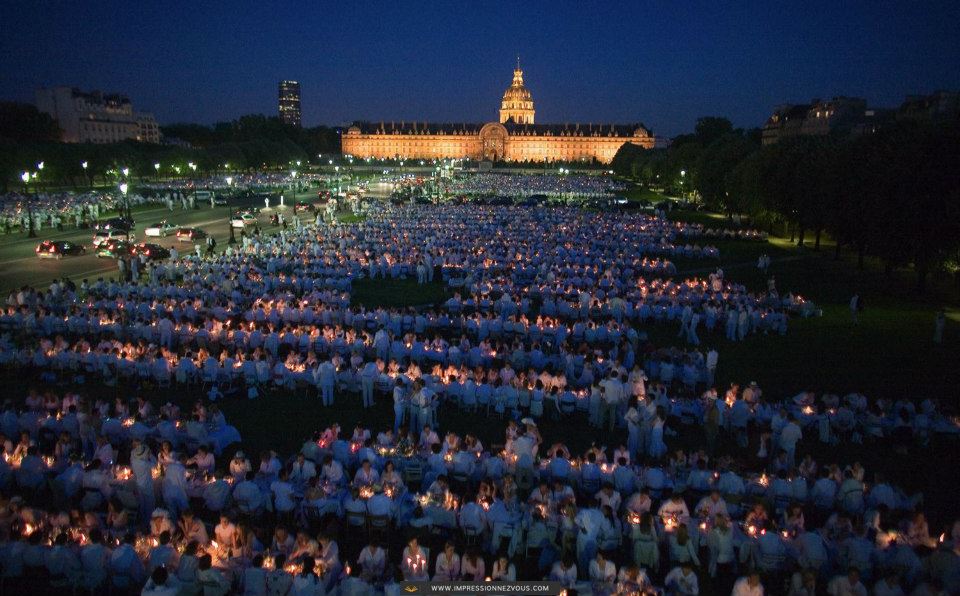 Tonight in Paris, tens of thousands of people dressed in white, will converge at a secret location, set up miles of tables, food and champagne and dine in high spirits until midnight for the annual Diner en Blanc. It all began more than a quarter of a century ago when a group of ten thrill-seeking friends with a desire to eat dinner at a forbidden spot in Paris, ended up dining as a 200-person flash mob at the Jardins de Bagatelle, the former playground of French royals including Marie Antoinette.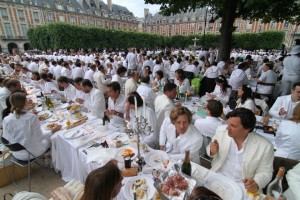 Celebrating its twenty-sixth year tonight, thousands of friends who invited friends (who invited friends) will learn the location of their dinner, a closely guarded secret kept by organisers until the very last-minute, and within the hour, a prestigious location such as the Notre Dame or the Chateau de Versaille will be descended upon by a sea of white, setting up their picnic tables and laying out their feasts. Telling a story about the "power of human connection and collaboration", Diner en Blanc is the long-overdue documentary about this extraordinary non-profit tradition which has now spread to cities worldwide. A peak behind-the-scenes into the orchestration of a Parisian feast shrouded in secrecy and the world's largest dinner party, let's take a look at the trailer for the film by Jennifer Ash …
[vimeo http://vimeo.com/59918869]
The documentary is currently available on iTunes.
How to attend a Diner en Blanc in your city
Images by Impressionezvous.com
:::
YOU MIGHT ALSO LIKE:
.