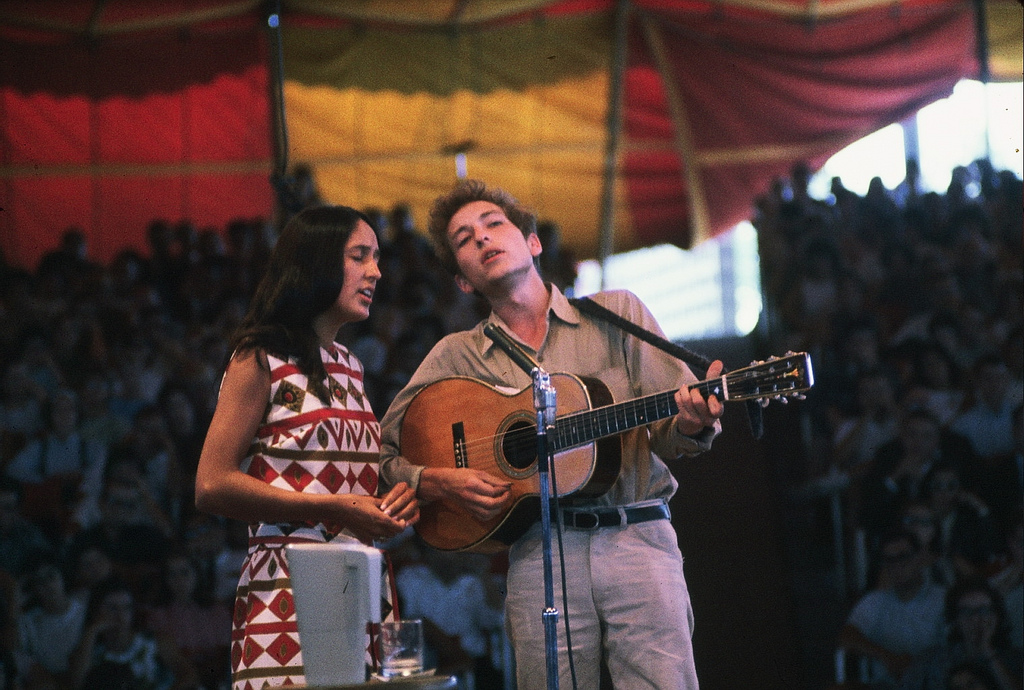 While thousands storm the famous muddy fields of Glastonbury for its annual music festival this week, why don't we turn back the clock to the summertime festivals gone by, when Bob Dylan's words weren't yet American anthems, hipster was just another name for a jazz musician and the music seemed to have just a little more innocence, a little more soul about it.
A passionate 'amateur' photographer, John Rudoff MD began listening to folk music in the early sixties at the age of 15. He grew up in Philadelphia where he saw the occasional concert in the area and remembers "a stunning concert by the young Joan Baez who was joined onstage by an unknown named Bob Dylan". These are his moments, his memories, of 1960s summertime festivals …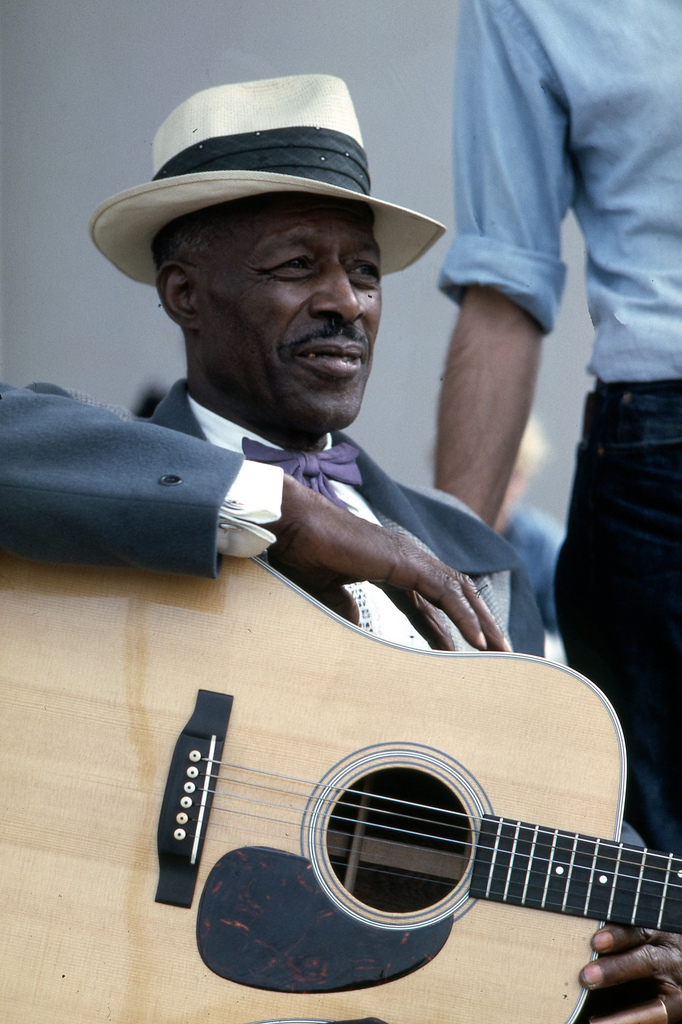 Son House, Newport, 1965
 John worked regularly at The Main Point coffeehouse in Pennsylvania, famous for its small intimate gigs with rising talent such as Joni Mitchell, Allen Ginsberg, Billy Joel, Cat Stevens and Stevie Wonder. He scored press passes for the folk and jazz festivals, getting a few of his photos published in the local newspaper.
Hedy West, Newport, 1964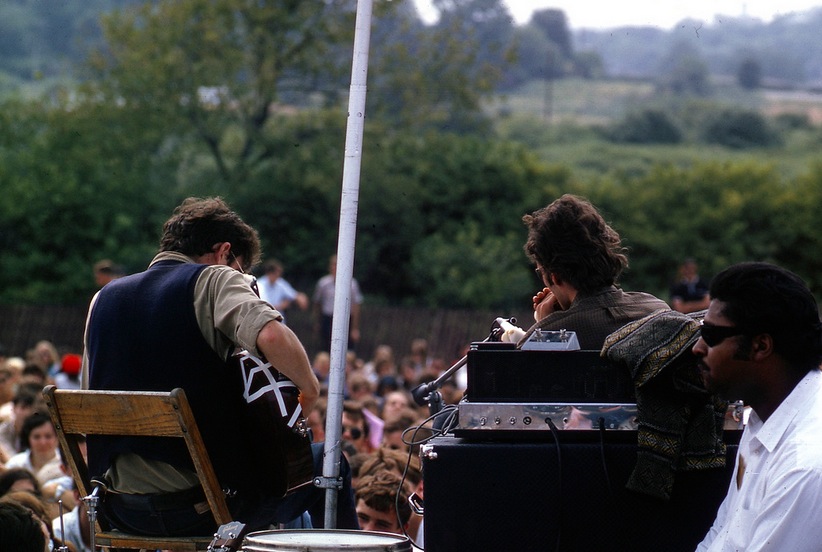 Koerner and Glover, Newport 1965
"The Newport Festivals were magic. I think I camped in the back seat of a friend's ancient Chrysler, and photographed from a few feet away artists I idolized. I stood and worked next to Dave Gahr and Jim Marshall, two of the preeminent photographers in the history of American folk music. I was by that time quite devoted to photography, and was starting a photojournalism program at Syracuse University," remembers John.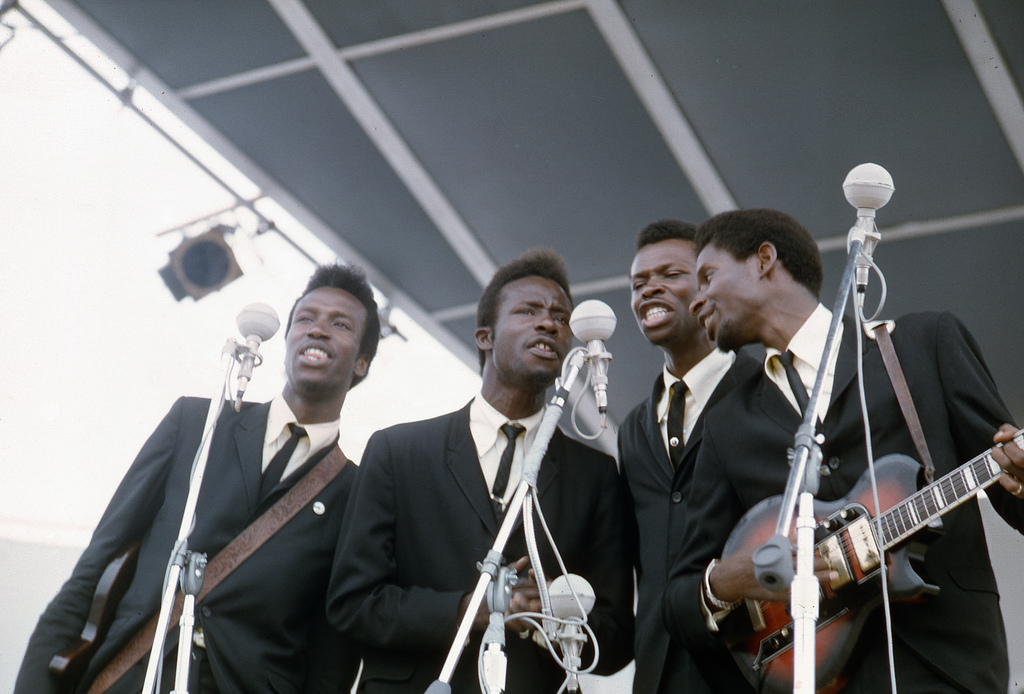 The Chambers Brothers, Newport, 1965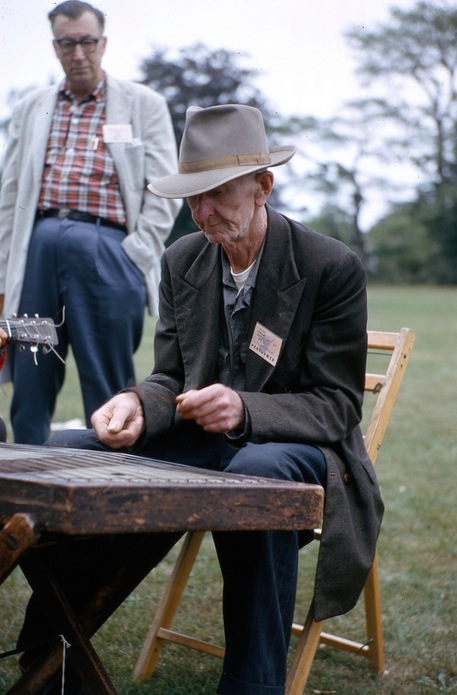 Hammer Dulcimer Players Newport July 1964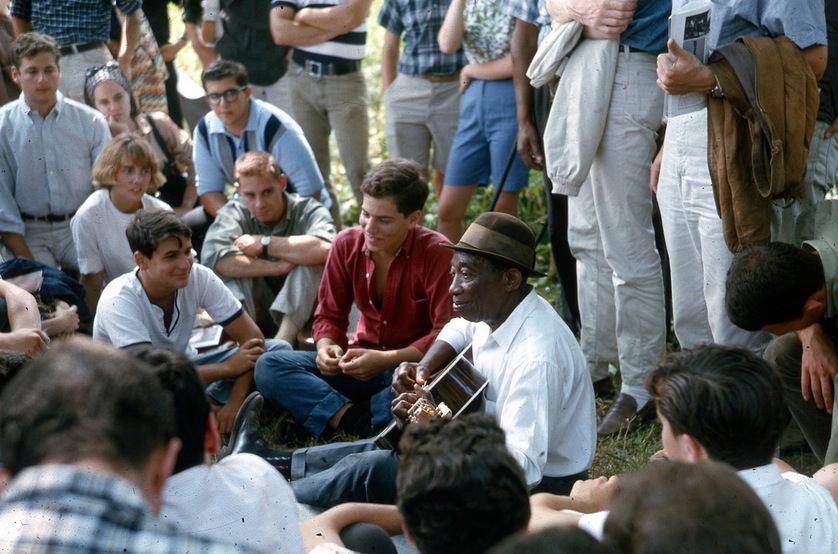 Mississippi John Hurt, August 1964, Philadelphia
"Some of the people for whom I have the highest respect are those who 'kept the faith', who stuck by their art and their skill, decade after decade. People like John Koerner, Bob Dylan, Jim Marshall, Tom Paxton, Tony Trischka … these were men with real backbones, real spirit. Their contributions will endure and I admire them."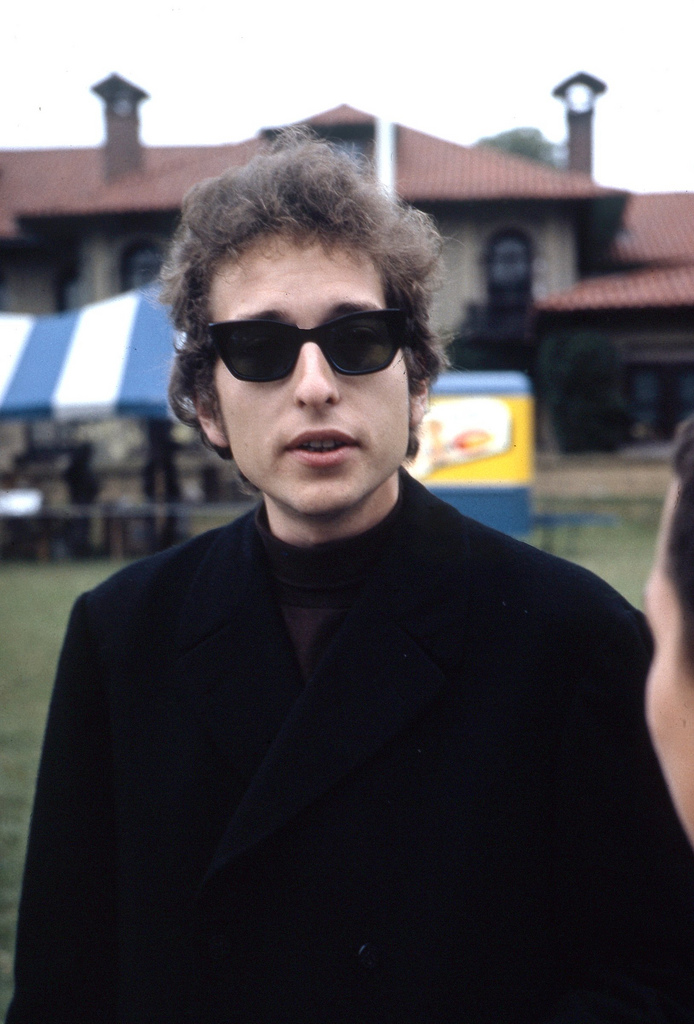 Bob Dylan, 1964, Newport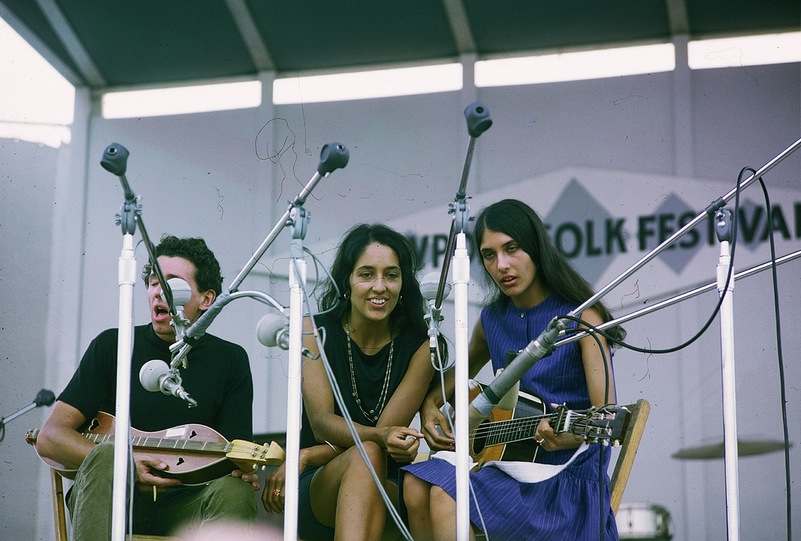 Richard Farina, Joan Baez, Mimi Farina-Baez, Newport 1965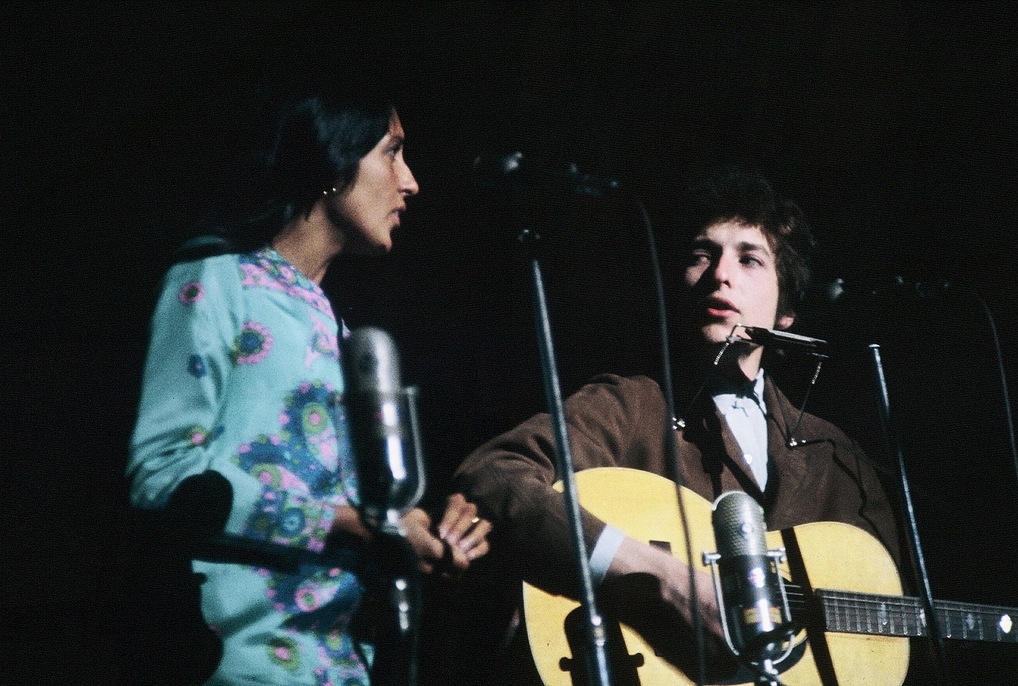 Joean Baez & Bob Dylan, Philadelphia, 1965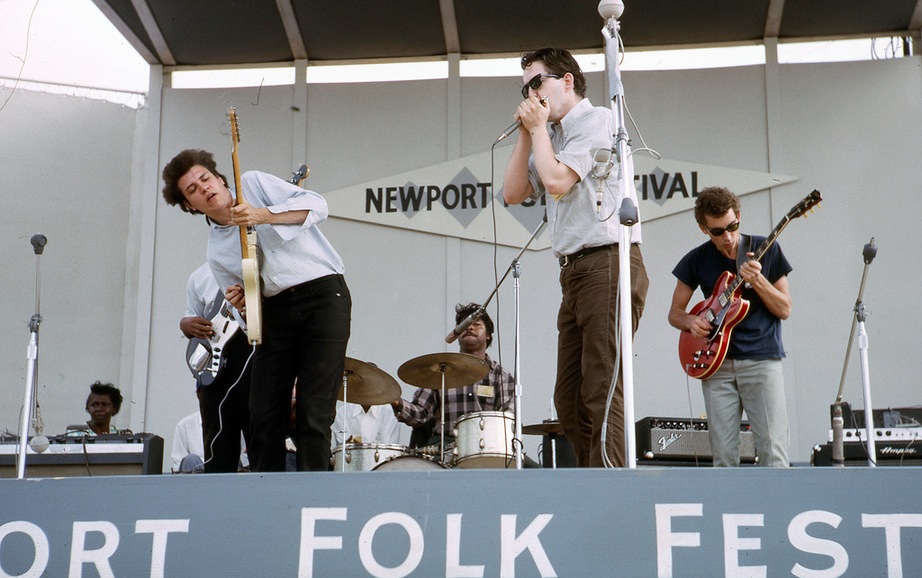 The Butterfield Band, Newport, 1965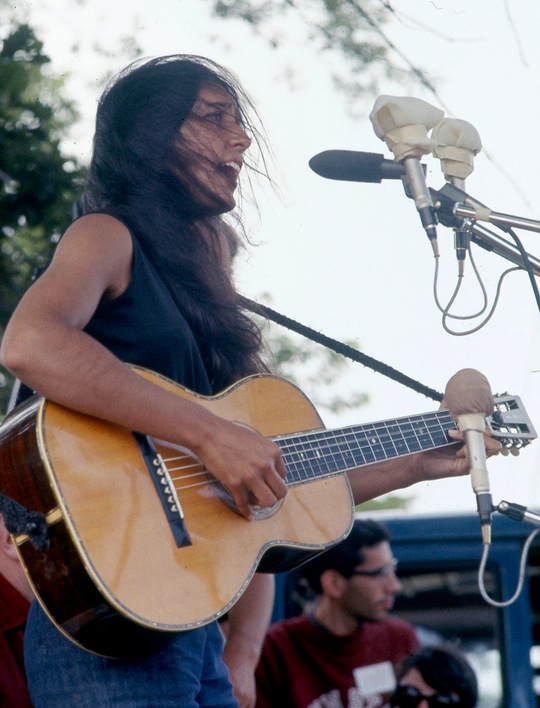 Joan Baez, Newport, 1965
"The music stays with me to this moment.  Those times were some of the happiest in my life, and I was happy in my art and craft of photography before the political nightmare of the mid- and late-sixties ground the world to pieces."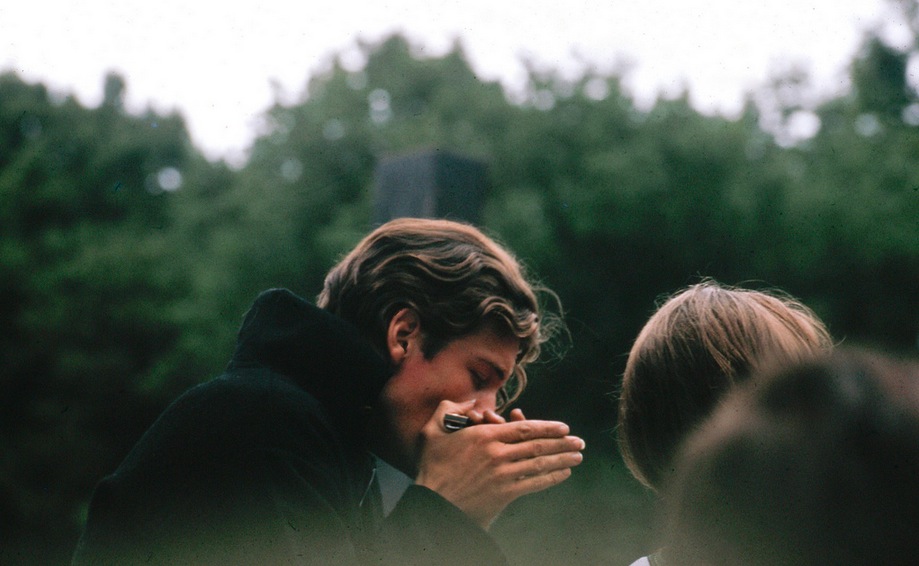 John Hammond, Newport, 1964
I'll leave you with a live recording from Newport Folk Festival, Rhode Island, on Sunday, July 25, 1965, a duet with Joan Baez and the Chambers Brothers:
[youtube http://www.youtube.com/watch?v=WS12UCj9bLE]
All photographs (c) John Rudoff see dozens more rare photographs by him on his Flickr account.
via Old-Chum
:::
YOU MIGHT ALSO LIKE:
.