Getting to work on propellor-driven high-speed swans, robots babysitting the kids while the parents are having tea in space and epic underwater battles with giant starfish; just another day in Japanese retro future! A series of vintage magazine illustrations reveal Japan's grandparents of today had a very imaginative, if not worrying vision for the future– let's say more Mars Attacks than The Jetsons.  Dating from the early 1930s to the late 1960s, let's take a look at Japan's fascinating, sorta messed-up view of tomorrowland …
Pictured above: Propeller-driven trains from 1936.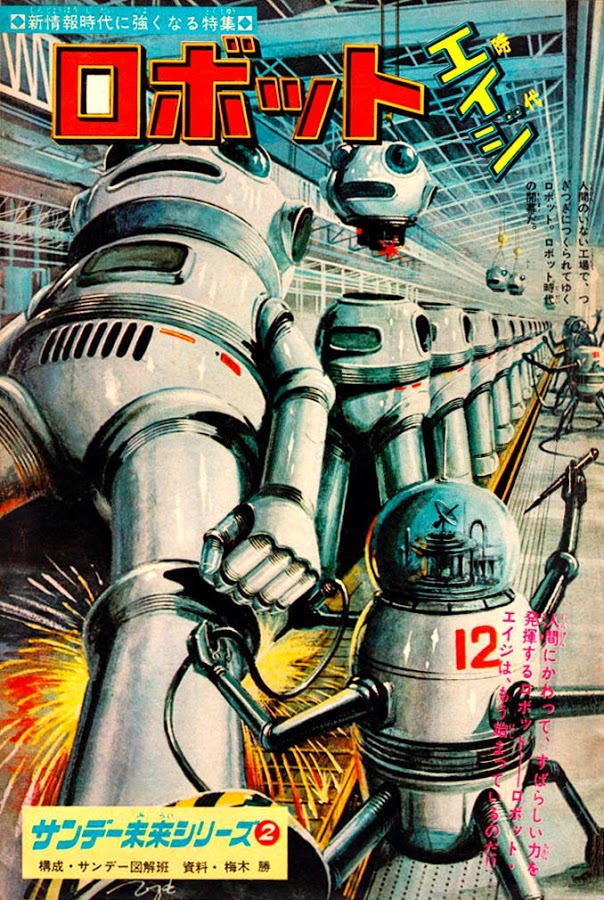 Robots making robots, 1969
A robot "babysitting"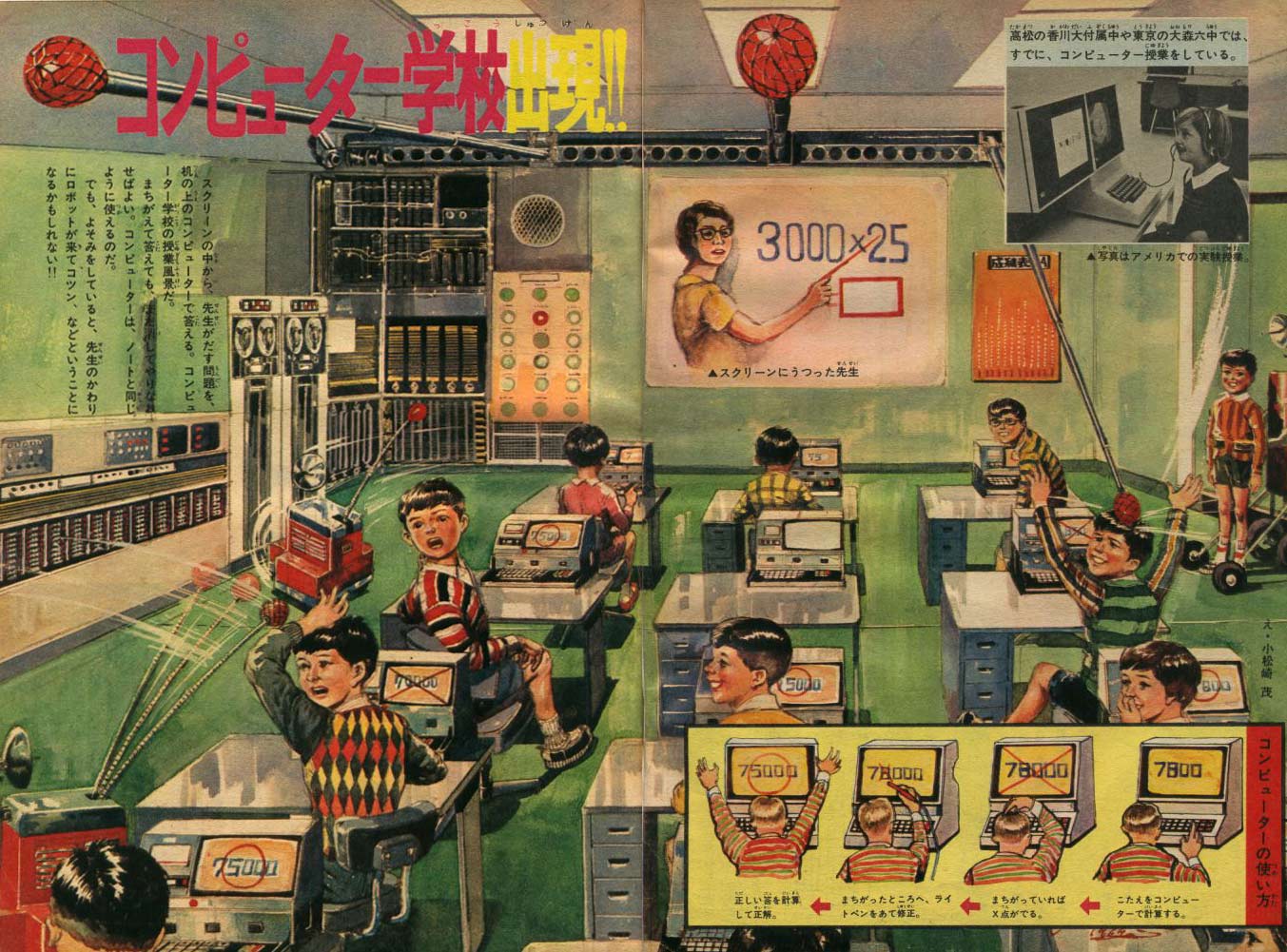 "For the purpose of maintaining order, the future classroom will come equipped with watchful robots that rap students on the head if they lose focus or act up"– 1969, Shōnen Sunday magazine featured a series of illustrated articles entitled Computopia, featured on Pink Tentacle.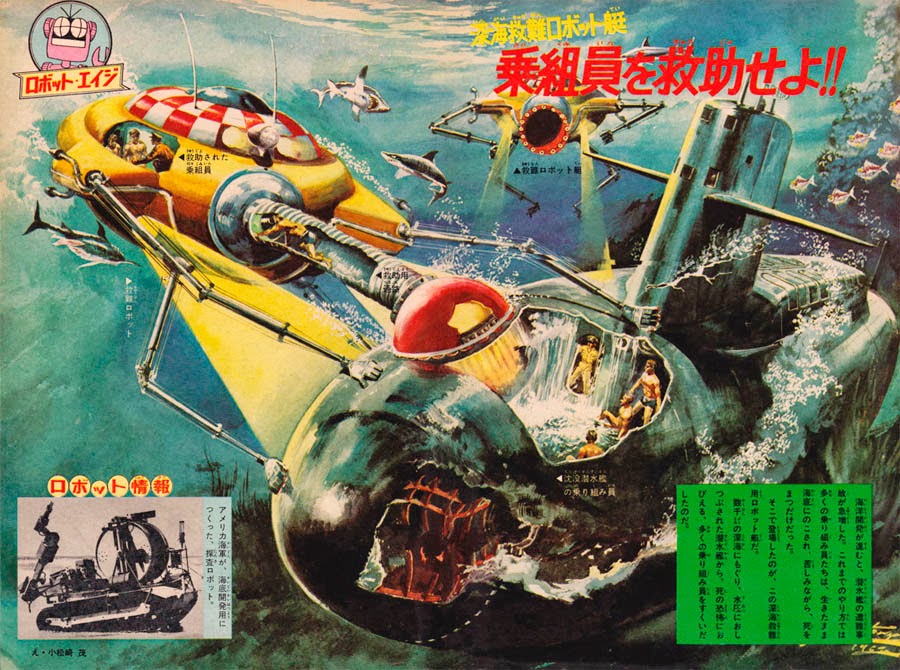 Submarine robots to the rescue, 1969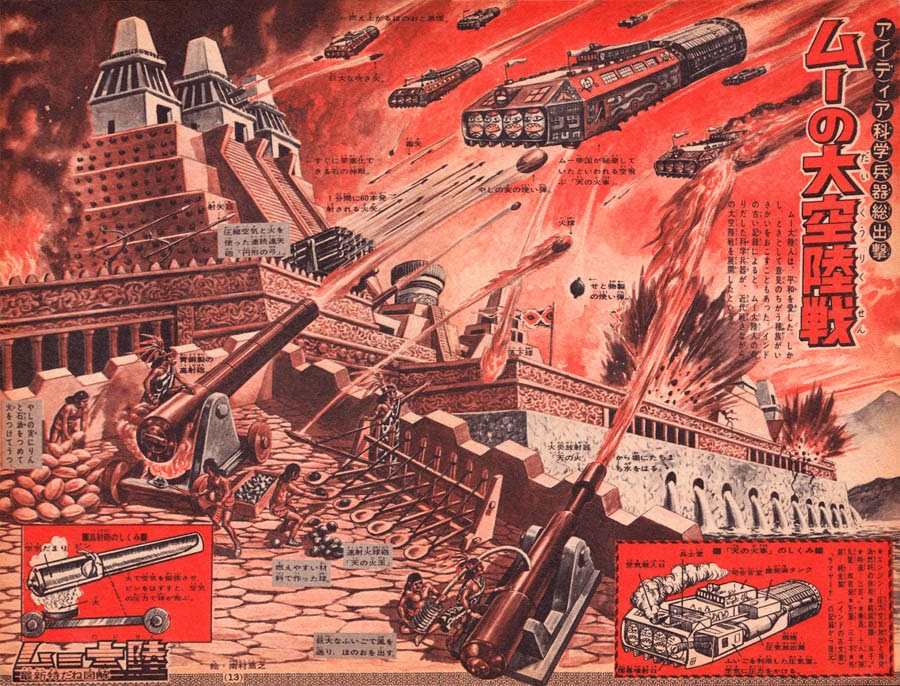 A lost civilization armies defending their temples from invaders. 
More invasions from open portals in the sky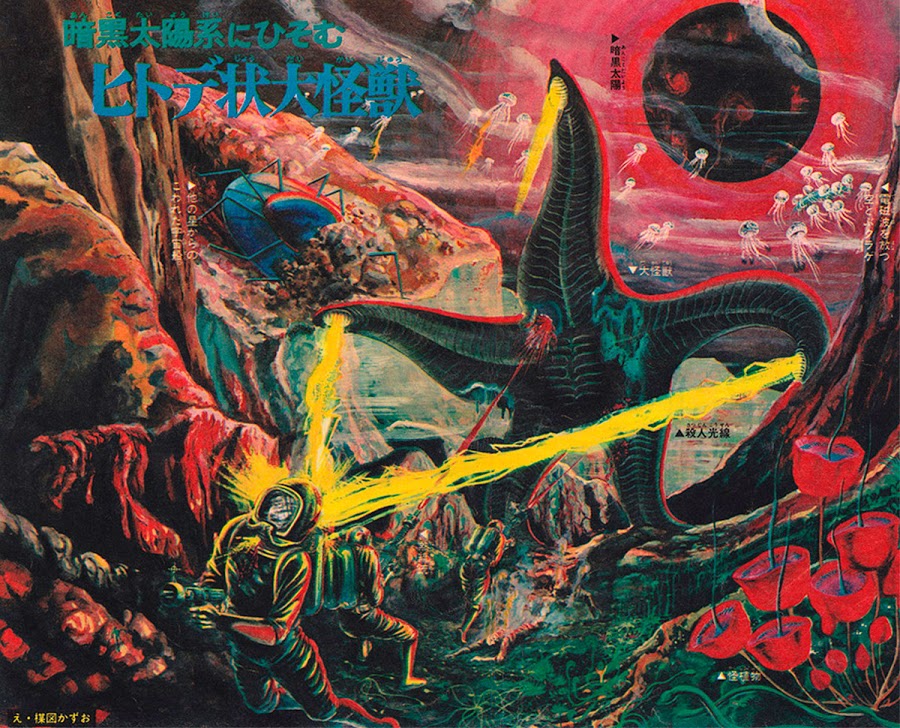 Starfish vs. Deep sea divers.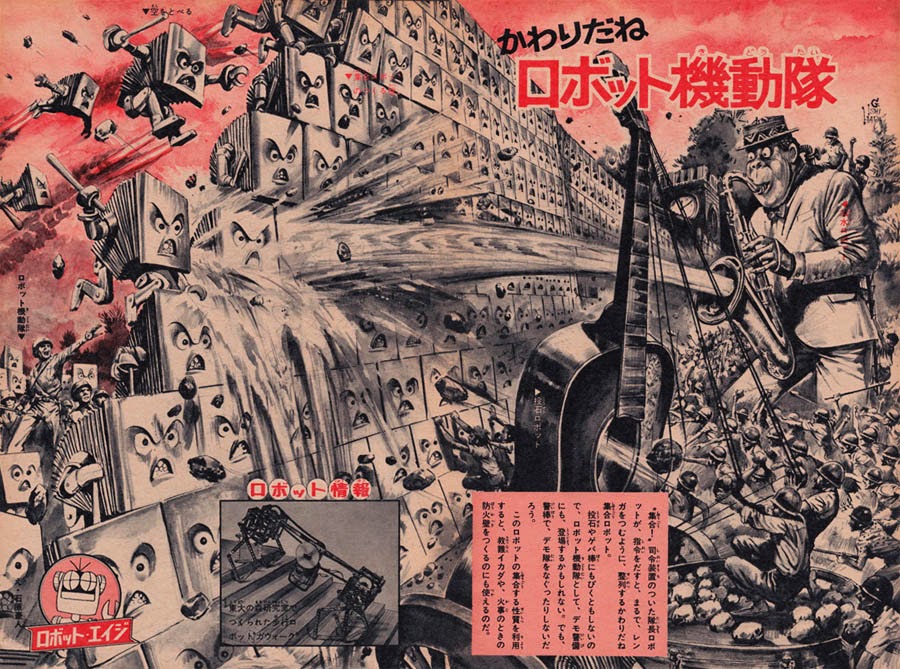 No explanation on offer here, 1969.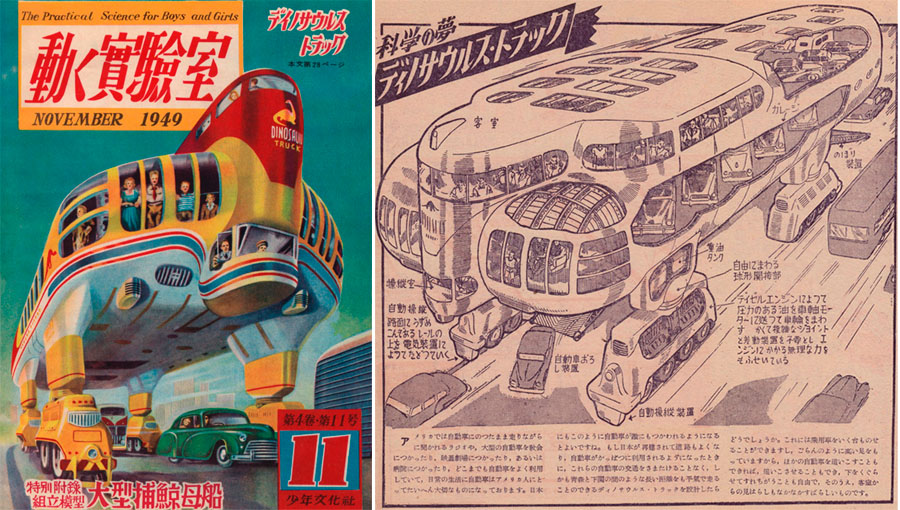 "Dinosaur Truck" (see logo at the front)–1949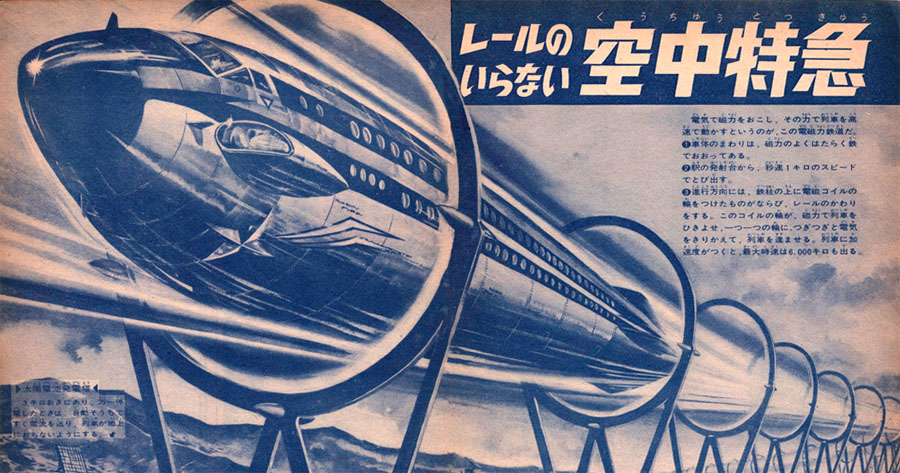 Rocket transporter, 1964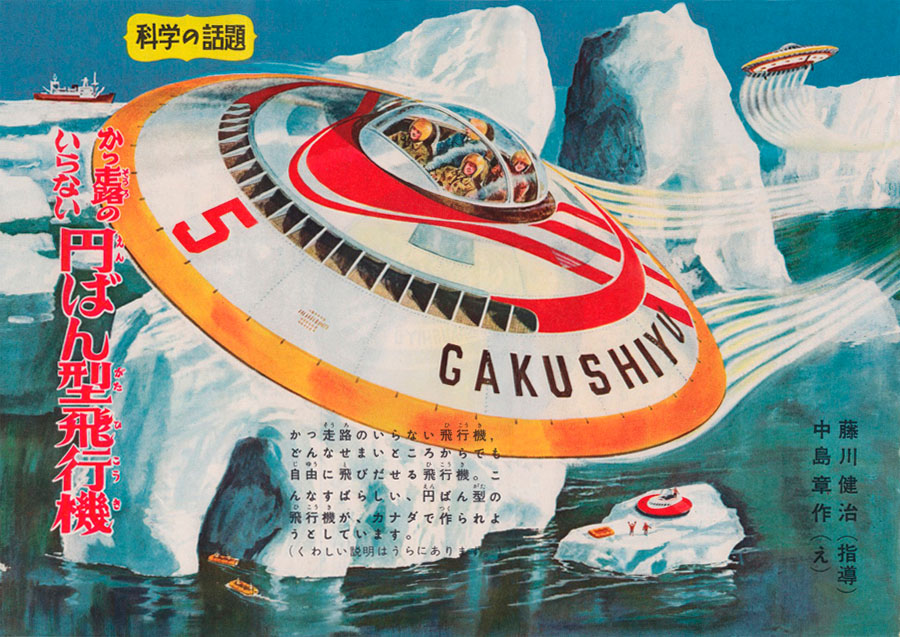 Flying saucer aircrafts exploring the arctic, 1957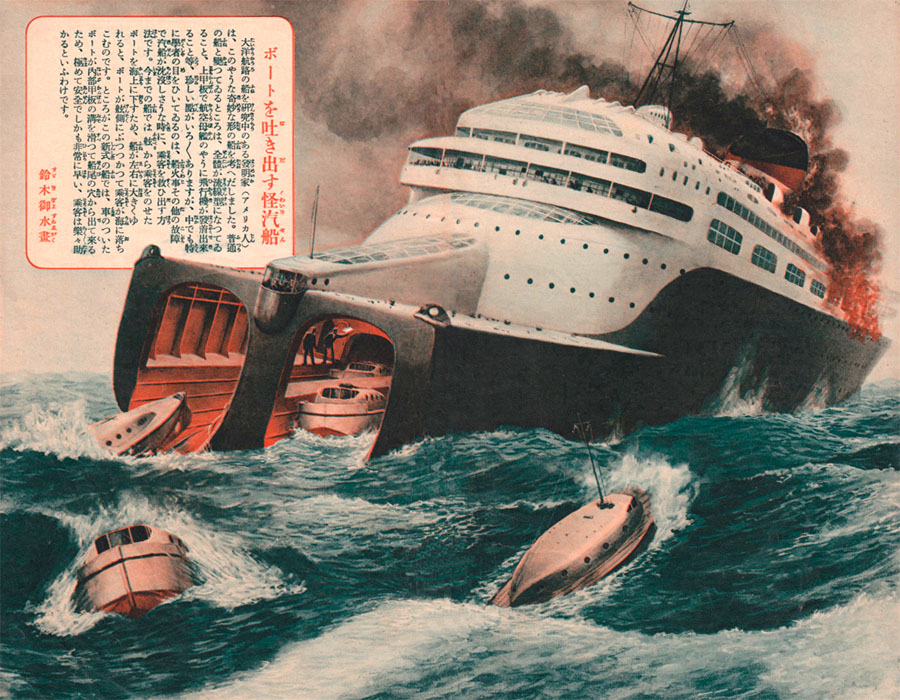 A ship in distress launching life boats, 1936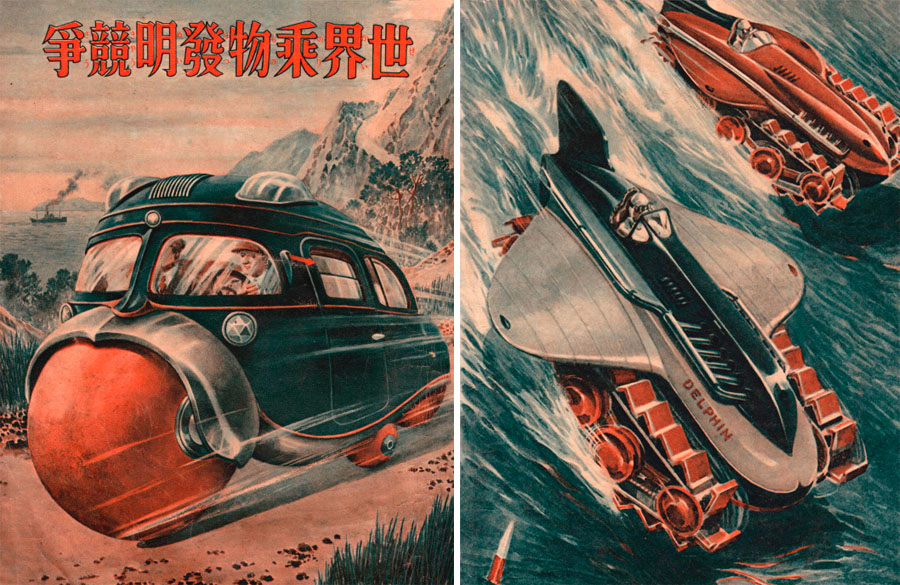 Based on concept car by a German inventor, 1936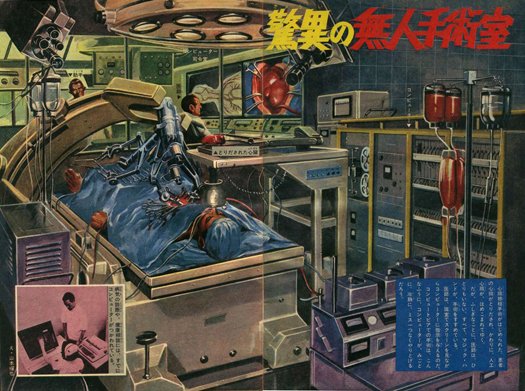 Not so far off from reality? An unmanned operating room, 1969, via Pink Tentacle.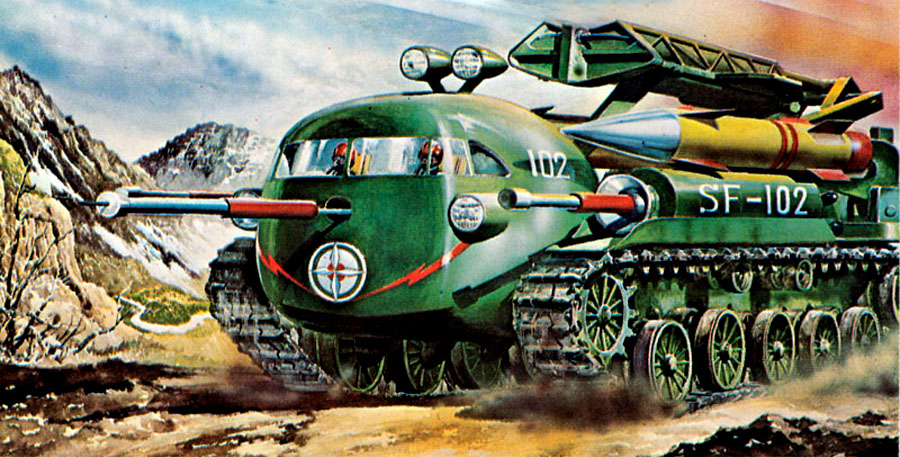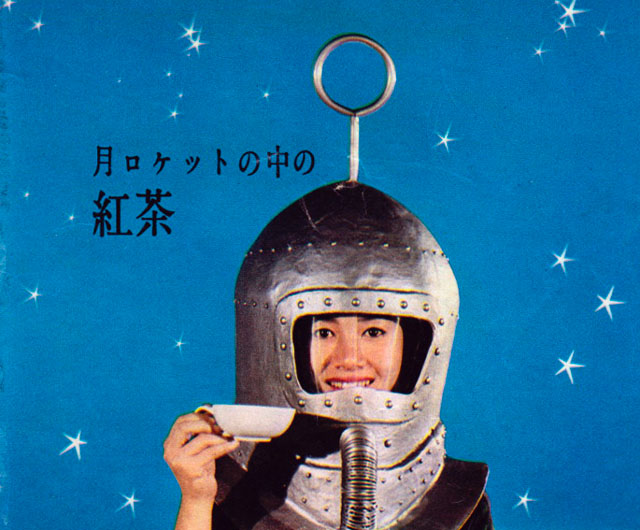 See more on Dark Roasted Blend's retrospective on vintage Japanese sci-fi art. 
:::
YOU MIGHT ALSO LIKE:
.