The history of backmasking goes back to the early 20th century with occultist Aleister Crowley, who in his 1913 book Magick, suggested thinking backward by "external means," such as listening to a phonographic record in reverse. It started as a fun urban legend. Musicians recorded secret messages backwards, inserting them into their songs. The Beatles did it with "I'm So Tired," which famously fuelled rumours that Paul McCartney was dead. Many practices connected to occultism and other esoteric and mystic movements focused on doing things in an out of the ordinary way in order to enter a spiritual realm. But during the Satanic Panic of the 1980s, things started to get a little more twisted…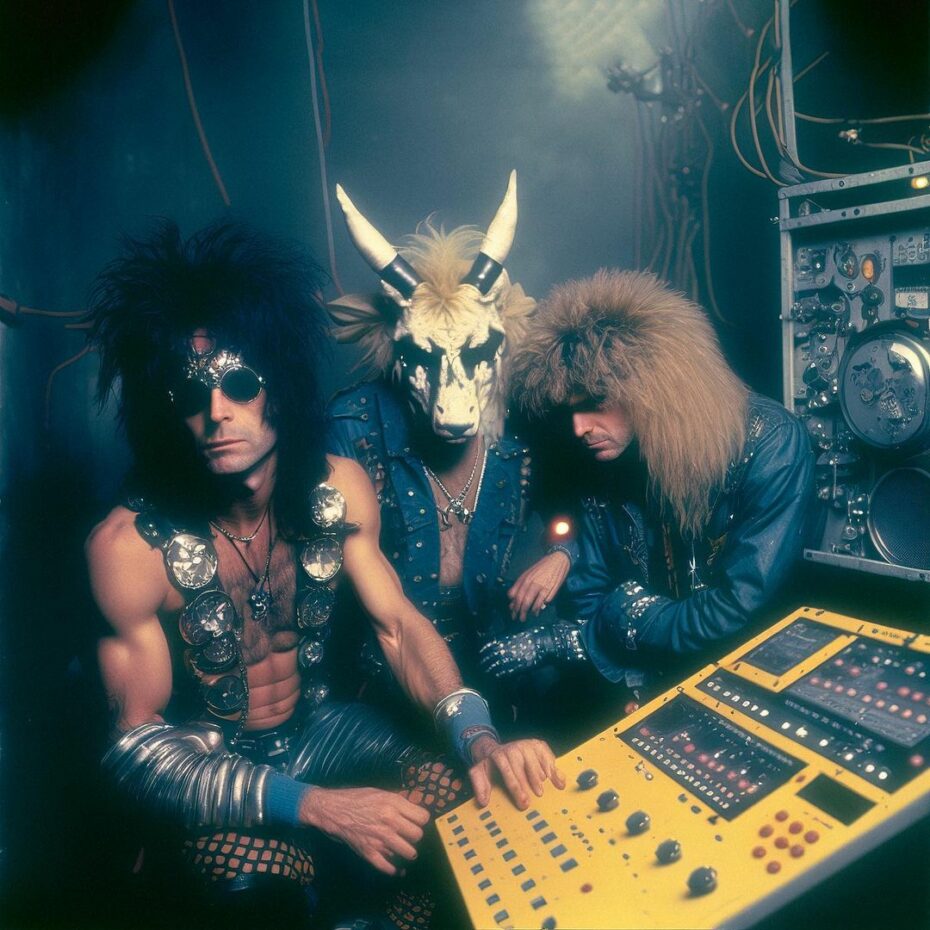 The first musical hit featuring the recording technique of backmasking was The Eligibles' 1959 song "Car Trouble." The jangly track features the reversed lines "And you can get my daughter back by 10:30, you bum!" and appropriately, "Now, lookit here, cats, stop running these records backwards!" The lyrics are uttered by the dad of the singer's paramour, who's frustrated by the late return caused by the titular car trouble. It was just a bit of fun.
The true masters of backmasking would rise to prominence a few years later. While The Beatles were pioneers in many musical production techniques, like sampling and multitrack recordings, the Fab Four's vocal warping was perhaps one of their most lasting, and controversial legacies. Although, most of their experimentation was accidental, as Paul McCartney once said, "We would say, 'Try it. Just try it for us. If it sounds crappy, ok, we'll lose it. But it might just sound good.' We were always pushing ahead: Louder, further, longer, more, different."
John Lennon explained how backmasking was used in the song "Rain," the B-side to "Paperback Writer," which features the backward line, "When the sun shines, they slip into the shade."
"I got home about five in the morning, stoned out of my head. I staggered up to my tape recorder and I put ['Rain'] on, but it came out backward, and I was in a trance in the earphones. What is it? What is it? It's too much. I really wanted the whole song backward almost, and that was it. So we tagged it on the end."
The Beatles also focused on recording inverse versions of instrumental segments, with reverse guitar on "I'm Only Sleeping," featuring a dual solo by George Harrison, who played the part forward and in reverse. And reversed drums were included on "Strawberry Fields Forever." Lennon was the group's main backmasking promoter however, and his heavy use of the practice led to many searching for it where it didn't actually exist, which came to a head in 1968 with "I'm So Tired." While Lennon, who wrote the song during a stay in India, said it was about his insomnia, some heard the line "Paul is a dead man. Miss him. Miss him. Miss him." in the mumbling at the end of the track. "Revolution 9" was released by The Beatles the same year, which fans claimed to hear the words "Turn me on, dead man, turn me on, dead man" in backmasking.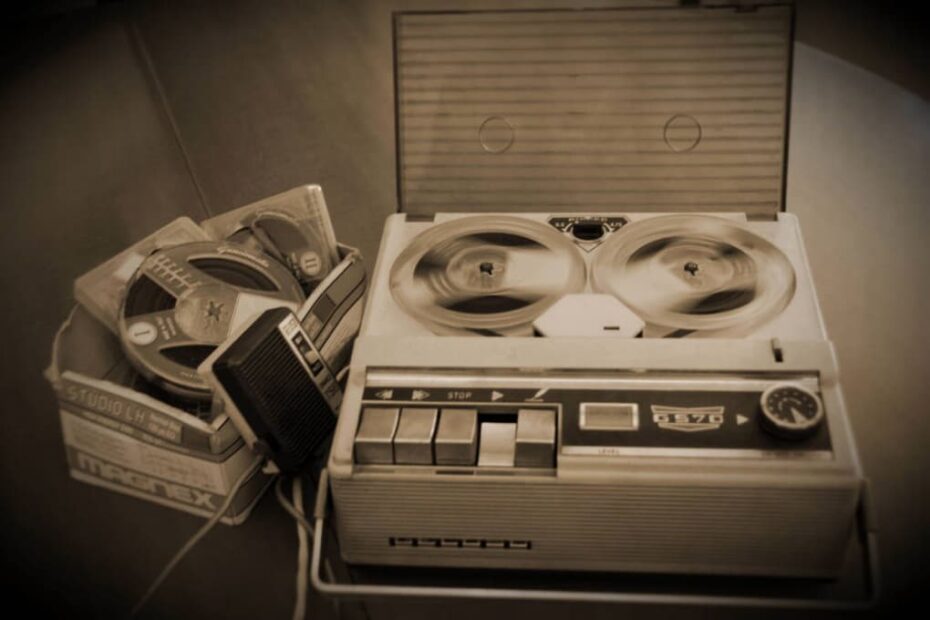 This is all added fuel to the infamous rumour that Paul McCartney was actually dead; that he had died in 1966 in a car crash and to spare the public from grief, the surviving Beatles, aided by MI5, replaced him with a look-alike. Amidst the tumultuous sociopolitical atmosphere of the '60s, the conspiracy theory never really died and permanently gave backmasking a darker image. Many fans began searching for other examples of backtracking, a way of getting close to their rock idols through messages only they could discover through close listening.
Fundamentalist Christian groups, took up the mantle by the late '70s, arguing that backward lyrics could even access the unconscious mind, instilling sinister thoughts in the listener. This included Christian DJ Michael Mills, who said on air that the Led Zeppelin classic "Stairway to Heaven" included the hidden line "Here's to my sweet Satan." This came to a head a decade later in the '80s with the rise of the Satanic Panic.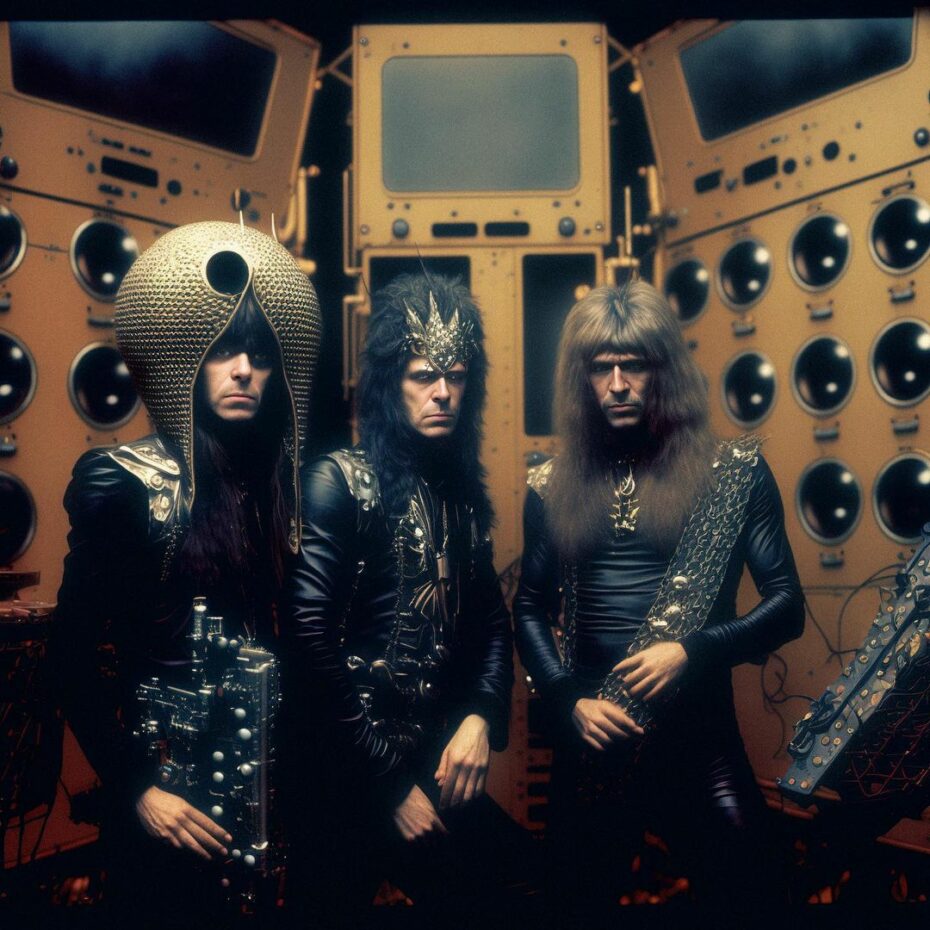 The mass hysteria movement led to pastors and church members holding record smashing and burning events, as they argued rock stars were in cahoots with the Church of Satan. Contemporaneous examples included "nefarious" messages from American rock band Styx asking Satan to "move through our voices" on their song "Snowblind" (the lyrics were actually about the helplessness of cocaine addiction). There are also more humorous incantations, like Queen frontman Freddie Mercury, who sang "It's fun to smoke marijuana" on their hit, "Another One Bites the Dust."
Many artists denied the presence of backmasking in their music. A spokesperson from Led Zeppelin's Swan Song Records simply stated, "Our turntables only rotate in one direction." And Styx lead guitarist James Young described it as a "hoax" and "a bunch of rubbish." Seattle grunge group Soundgarden even made fun of the phenomenon with their 1989 album Ultramega OK. The tracks "665" and "667" feature a song about Santa Claus when played backward. Not to be outdone, the master of parody Al Yankovic included the backward line "Wow, [you] must have an awful lot of free time on your hands" on the track "I Remember Larry."
Still, the Satanic Panic was able to cause enough of a social uproar for supposed instances of backmasking to end up in state legislatures. A bill was introduced in California in 1983 to curb backmasking that "can manipulate our behaviour without our knowledge or consent and turn us into disciples of the Antichrist." The bill was supported by William Yaroll, one of the social psychiatrists who helped provide "scientific" research on the impact of backmasking. Eventually, records in California that were suspected of containing backmasking techniques had to include a sticker with the message: "Warning: This record contains backward masking which may be perceptible at a subliminal level when the record is played forward." A similar piece of legislation that called out the music of The Beatles, Electric Light Orchestra (who released an entire album, Secret Messages, in response), Pink Floyd, Queen and Styx, also passed in Arkansas but was returned to the state senate by then-governor Bill Clinton and eventually dropped. Legislatures in Texas and Canada also considered taking similar action.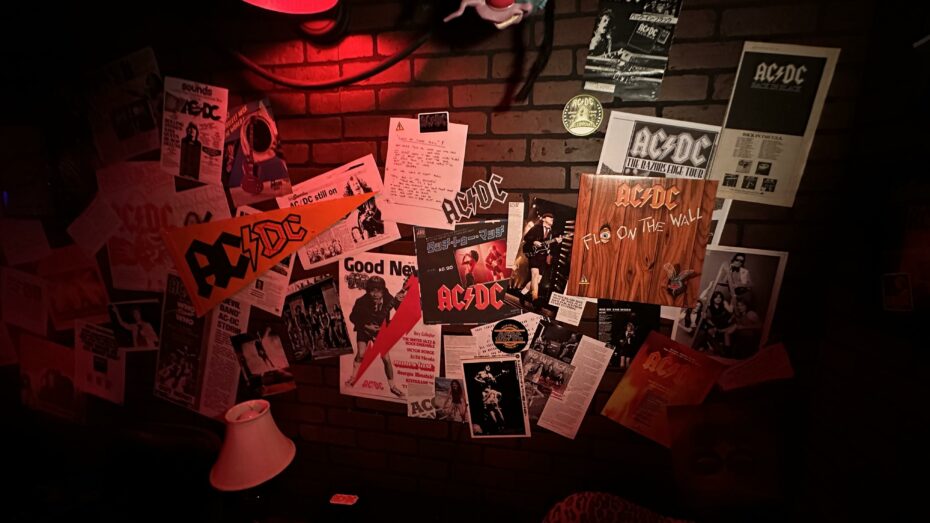 But the most serious legal attacks targeted Australian rock group AC/DC and English heavy metal band Judas Priest. While on trial in 1988, notorious serial killer Richard Ramirez said he was inspired by AC/DC's music and notably the song "Night Prowler" from Highway to Hell. It was also argued that the album's title track featured the backward lines "I'm the law, my name is Lucifer" and "She belongs in hell." The band denied the allegations, with guitarist Angus Young saying "you didn't need to play [the album] backwards, because we never hid [the messages]. We'd call an album Highway To Hell, there it was right in front of them".
Judas Priest was also scapegoated, following the suicide of two young fans in Nevada in 1985. The family of one of the men sued Judas Priest in 1990 for pushing their son to suicide, particularly with the line "Do it" from their cover of "Better by You, Better Than Me." The trial, which was watched closely by the music industry, was eventually dismissed. Singer Rob Halford later quipped that if the band had been using subliminal messages, they would have picked something more productive like "buy more of our records."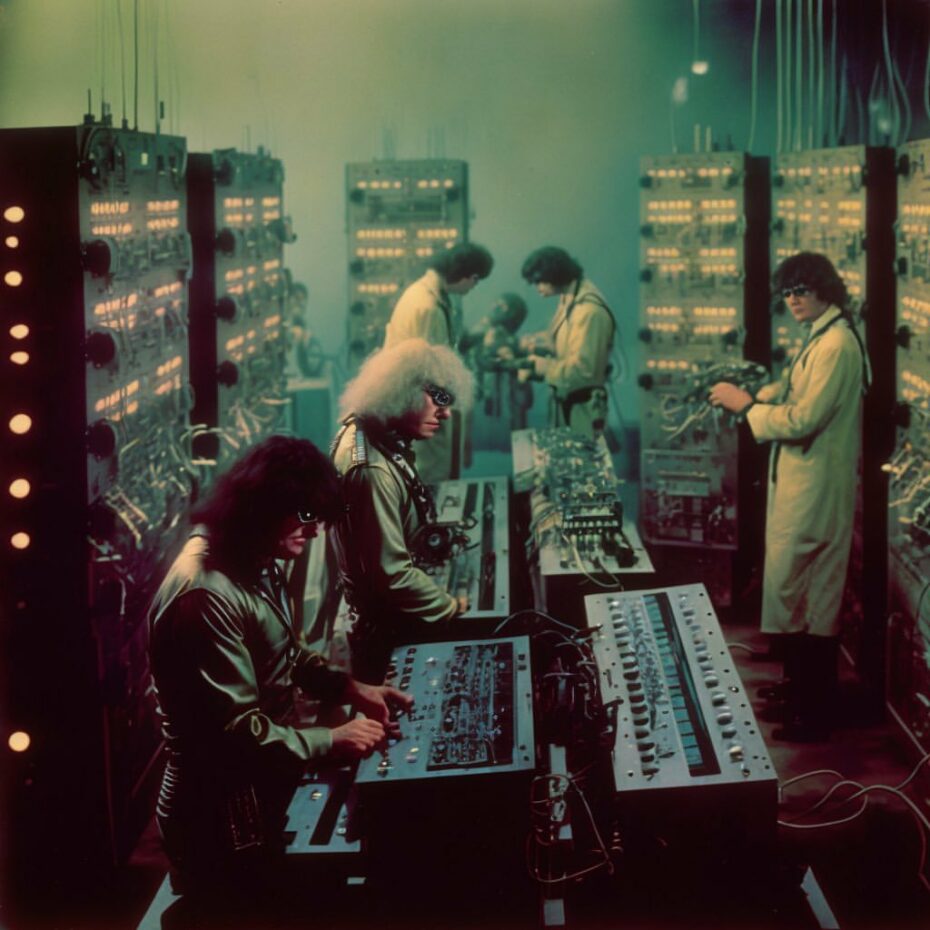 The interest in backmasking faded both due to the waining of the Satanic Panic as well as technological advances. It was much harder to reverse a compact disk. Still, digital technologies not only allowed for easier audio manipulation but also led to online communities where people could discuss their backmasking theories and share examples. Musicians of the compact disc era openly took to backmasking to avoid censorship on profanity. The Fugees pioneered playing swear words backward, notably making "ish" a common euphemism for "shit." This has also been taken up by artists as varied as Iron Maiden on "Holy Smoke" and Britney Spears' on her electronic dance track "Till the World Ends."
Despite tech advances and resources like Genius.com dissecting every word in the biggest songs, some backmasking has remained a puzzle to solve. Over 20 years after its release, it is still only becoming clear to some that on Missy Elliott's 2002 hit "Work It," the line in the chorus that follows the lyric "I put my thing down flip it and reverse it" is not gibberish; but those very lyric reversed. The rap queen was telling us what she was doing all along: literally putting her thing down, flipping it, and reversing it.