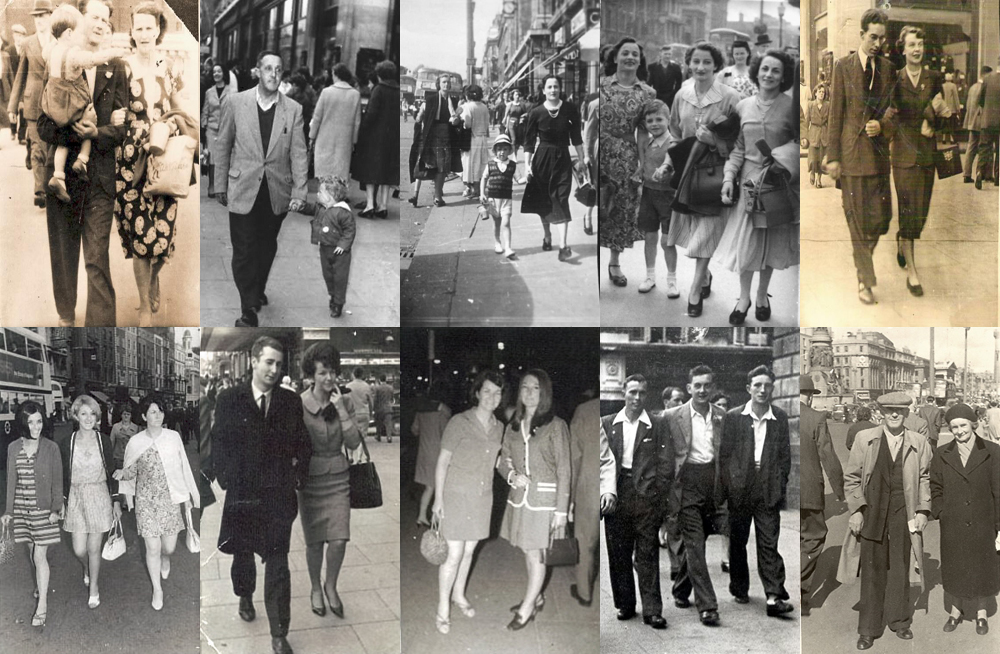 The photographs of Arthur Fields are hiding all over Ireland; perhaps buried in an old dusty box, forgotten in a once treasured photo album or still close to heart in the breast pocket of someone's coat. For fifty years, seven days a week, 365 days a year, Arthur stood on the same bridge in Dublin taking pictures of strangers as they crossed his path.
Known to many as the "man on the bridge", Arthur Fields made his living with his camera on the O'Connell bridge, photographing passersby going about their daily business. His subjects would be given a number on a card and be able to go and purchase their portrait later at a studio off O'Connell street. When instant Polaroid cameras were invented, he switched from darkroom developing and his catchphrase became "give it to you now!". The son of a Ukranian refugee who changed his name from Abraham Feldman to Arthur Fields, the man on the bridge became an institution in Dublin, never failing to show up for a day of shooting over the River Liffey.
"There was probably no man that ever stood longer on O'Connells' bridge [or more hours], than our dad," said the Field brothers in a recording they made on Youtube in 2007 to remember their father and their family's journey. It's estimated that he took 182,500 photographs through the course of his life.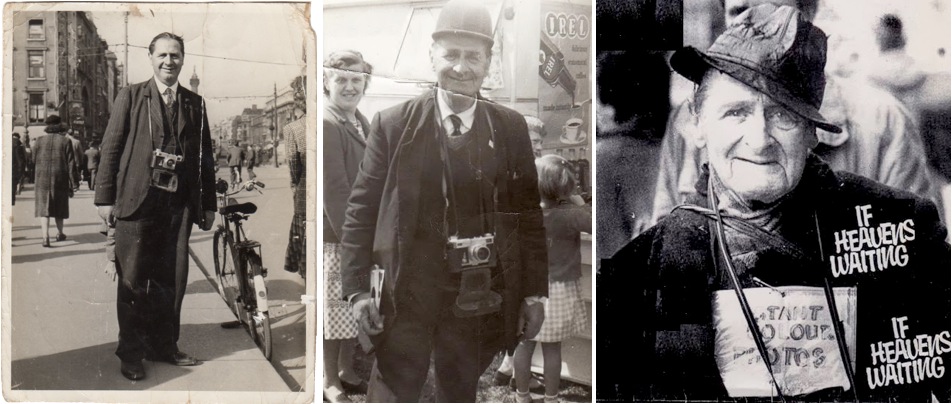 Nearly 20 years since Arthur Field's passing, a film production company wants to tell his story.
Finding the Photographs from the Man on the Bridge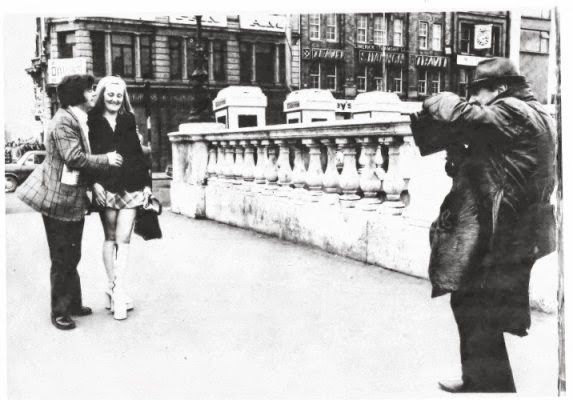 "There is hardly a Dubliner or a tourist in the past fifty years who doesn't remember photographer Arthur Fields," a journalist wrote in his obituary in 1994. But where are all the photographs? There are households in Dublin and around the world with Arthur Fields photos buried somewhere inside and the people looking to tell his story are hoping we might help find them.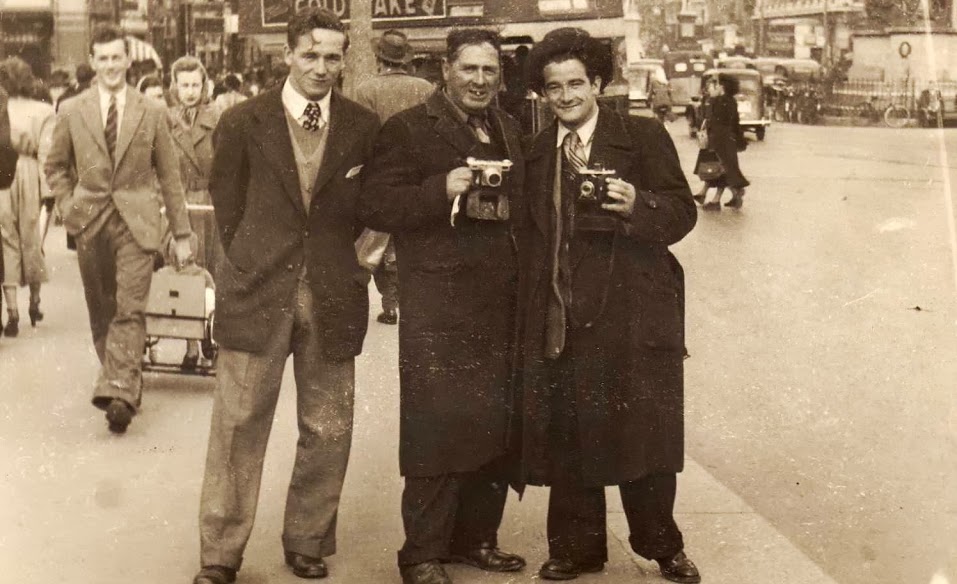 El Zorrero films is on a mission to put together an interactive online documentary about the street photographer who captured an estimated 182,500 photos of passersby on O'Connell Bridge over 50 years. They want to tell the story of Fields' life by sharing his work and reaching out to the people whose lives he touched with his photographs.
Here is a short clip from the project, "Man on Bridge", which has been submitted to the Arthur Guinness competition to win the funding to tell his story.
[vimeo http://vimeo.com/71344085]
El Zorrero are hoping to make what they call an "interactive documentary", which will be web-based and also "work as a collection point for these photos and will allow the public to upload their own Arthur Fields photo. This growing database of user-submitted photos will be integrated into our online story of Arthur on a rolling basis as photos are submitted."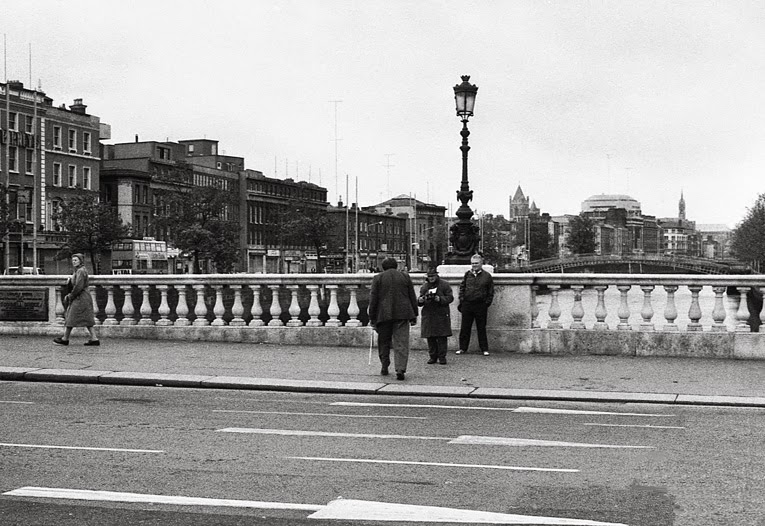 "Man On Bridge aims to remind users how important touchstones like Arthur are in the social fabric of a city … Ultimately, in a time where we over-photographed, we want Man On Bridge to remind people how important the physical photo is as an object to value and hold on to for years."
Spread the word, reach out to your Irish friends and cousins! Perhaps they have an Arthur Fields photograph hiding away in their archives or know someone who might. This interactive documentary is a chance to become a part of re-discovering and celebrating one man's photographic tale.
Vote for Man on Bridge here to make sure his story gets told.
Arthur Field's sons also set up a website after his passing, welcoming information or submissions of his father's work. 
via Konbini
:::
YOU MIGHT ALSO LIKE:
.