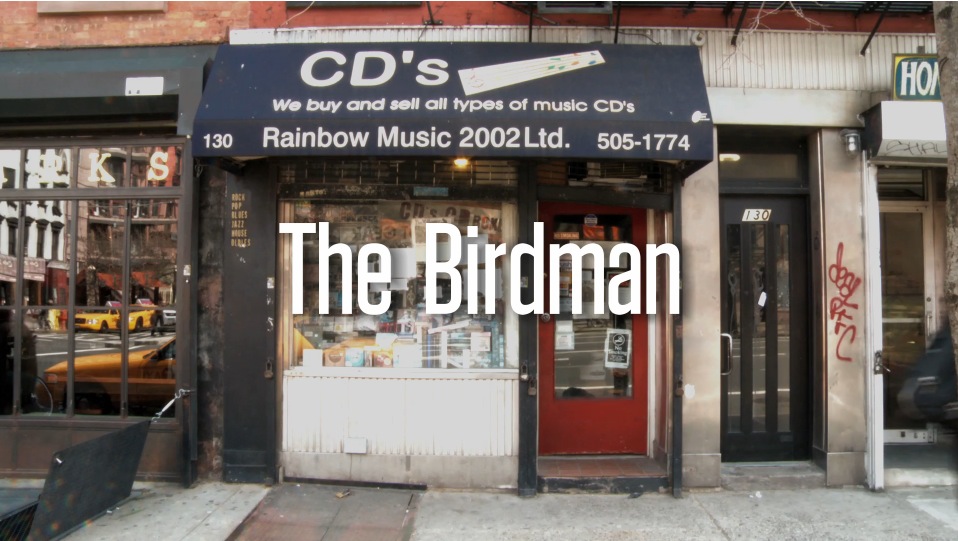 If my computer was a real place, it would probably look like Rainbow Music. Ya won't know what 'messy' truly is until you've stepped inside the world of Rainbow music of East Village, New York. A chaos of CDs, tapes and videos stacked up on almost every inch of floor space, the shop doesn't even have a cash register because the shopkeeper, known to faithful patrons as 'The Birdman', doesn't know how to use one. But he does know exactly where everything is. As mom and pop businesses are closing all around him and being replaced with Subways and Starbucks, the former Wall Street analyst is the fascinating owner of one of the last independent music stores in the area.
Brooklyn-based documentary filmmaker Jessie Aurritt decided to put the Birdman's story on film, and I'm so very glad she did. He comes out with great lines and just has that special aura about him and his shop that you don't come across very often … 
If you'd like to visit the Birdman, maybe get some tips for the stock market while you pick up an old Beatles CD, head to 130 1st Ave, East Village, New York.
Hopefully he'll be sticking around for a long time to come!
.