1. The USSR's first aerial tramway, still going strong after nearly 60 years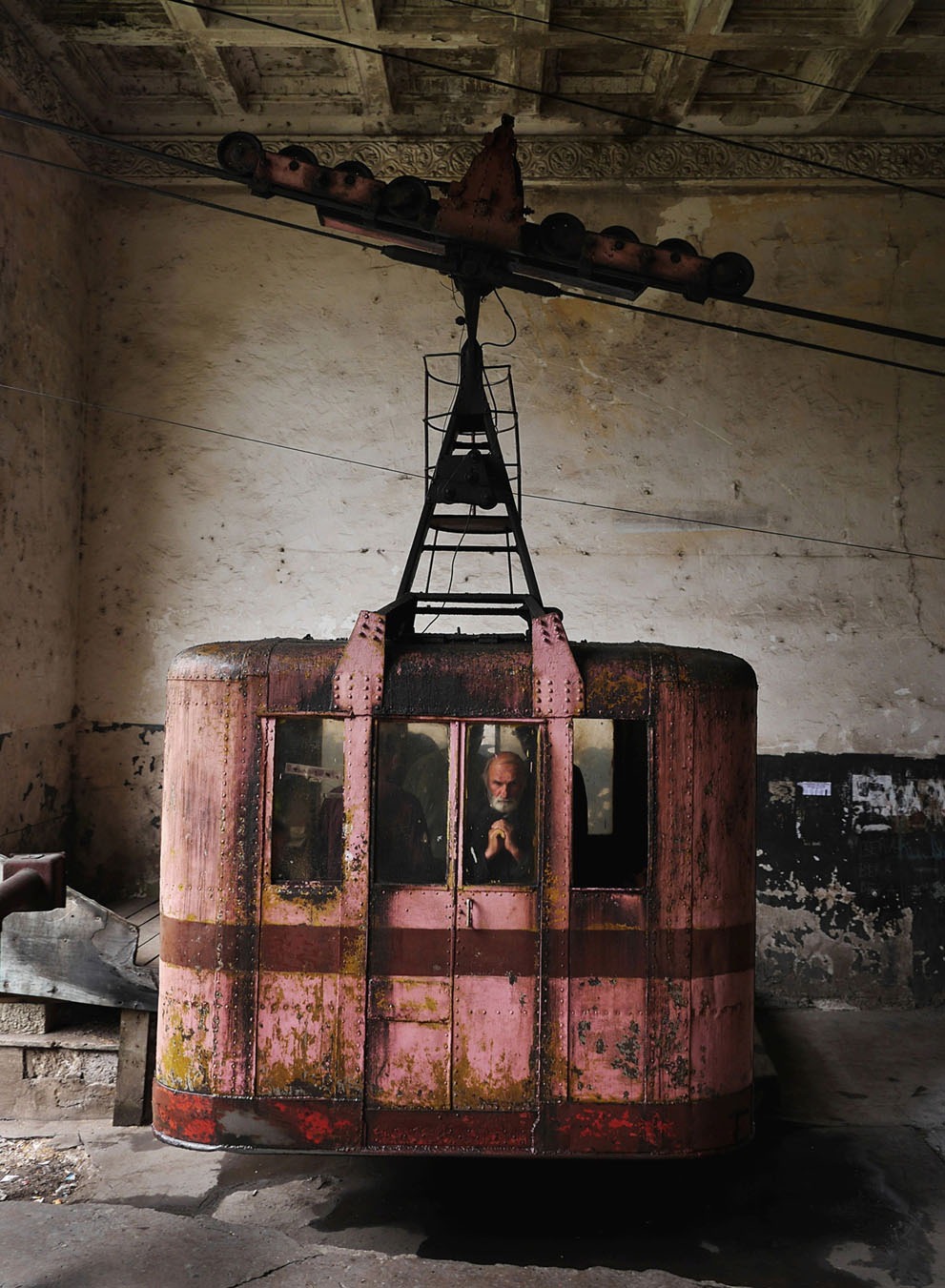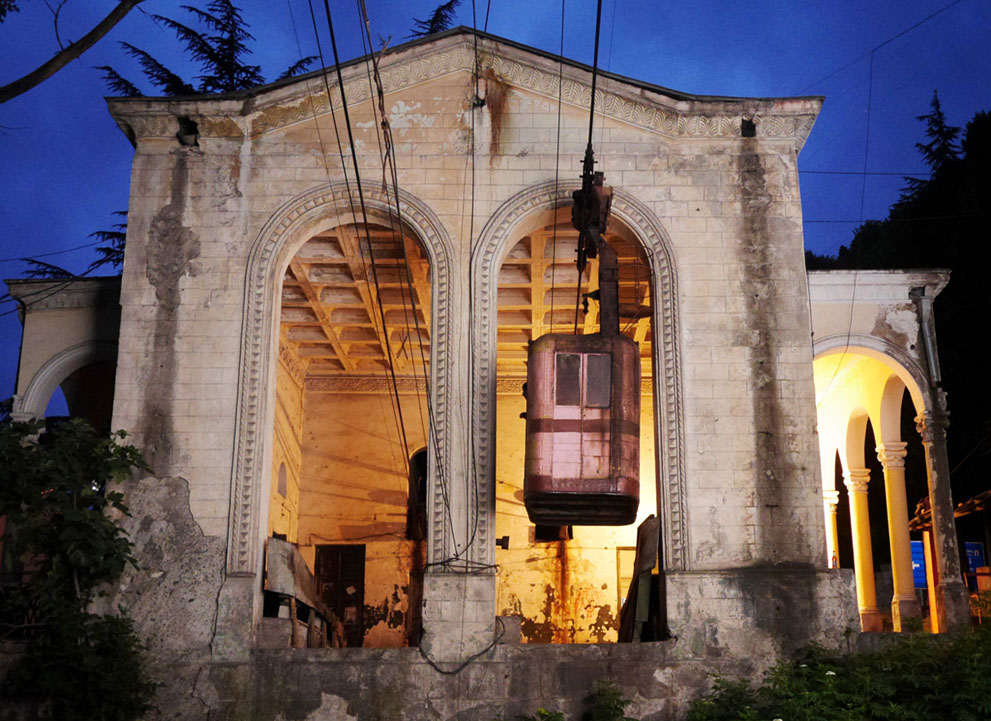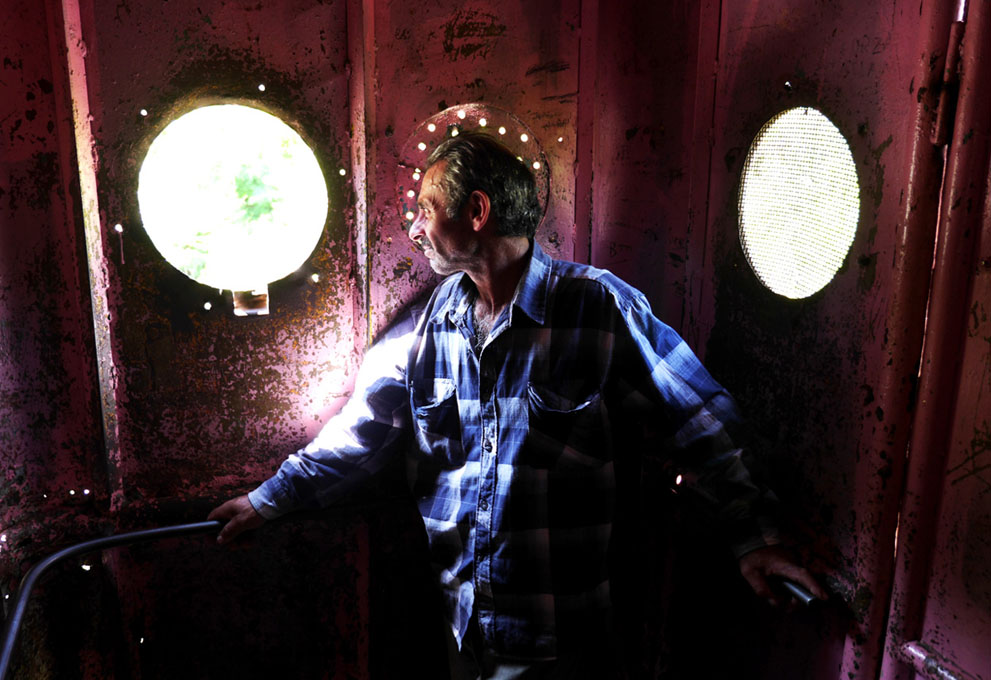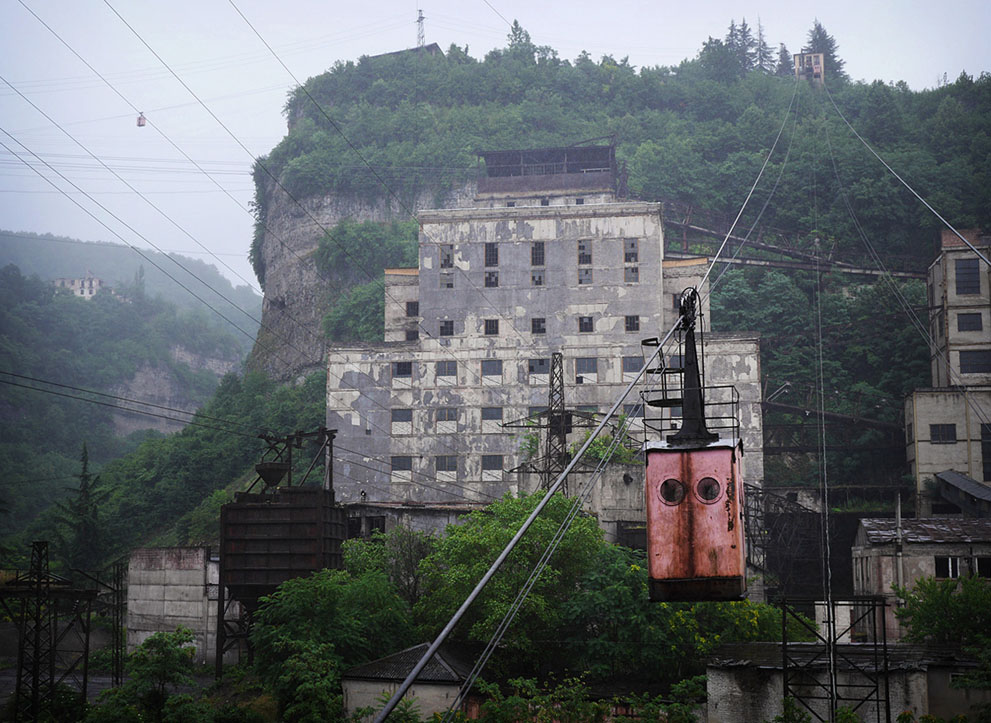 The mining town of Chiatura, Georgia, surrounded by steep cliffs, is criss-crossed by a network of aging Soviet-era aerial tramways that are still in use today.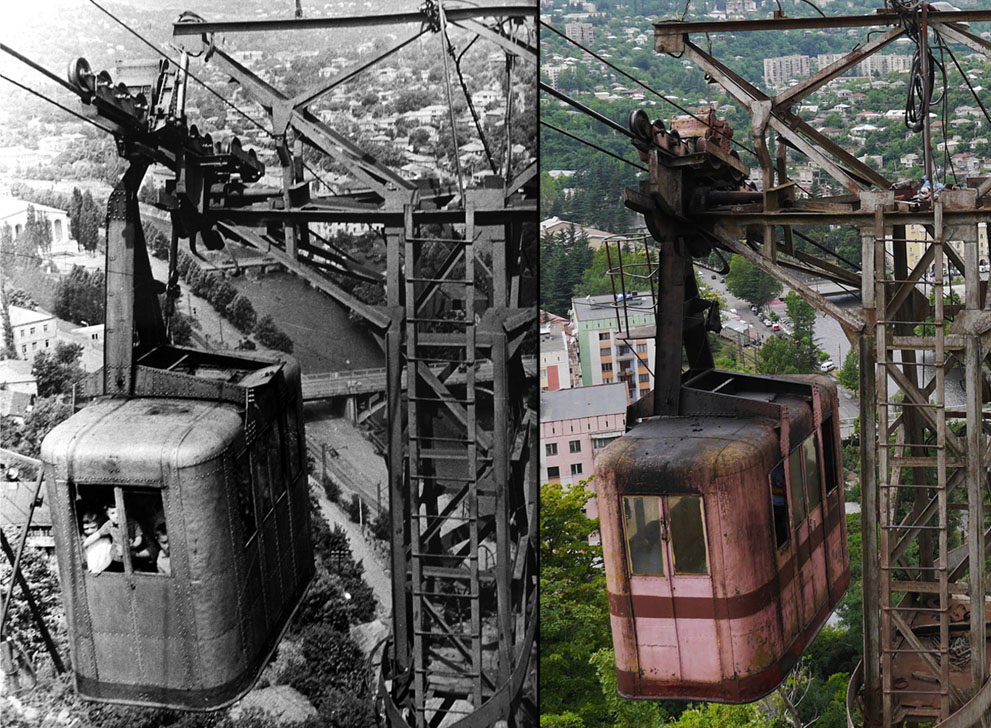 Full photo story found on the Atlantic, photographed by Amos Chapple
2. Hot Wheels: 1925 Rolls Royce Phantom I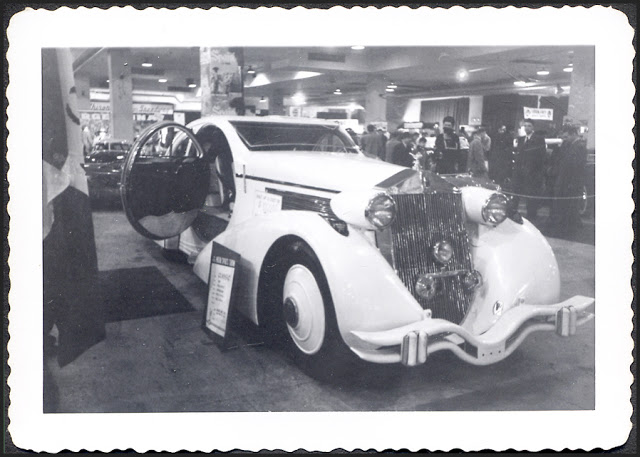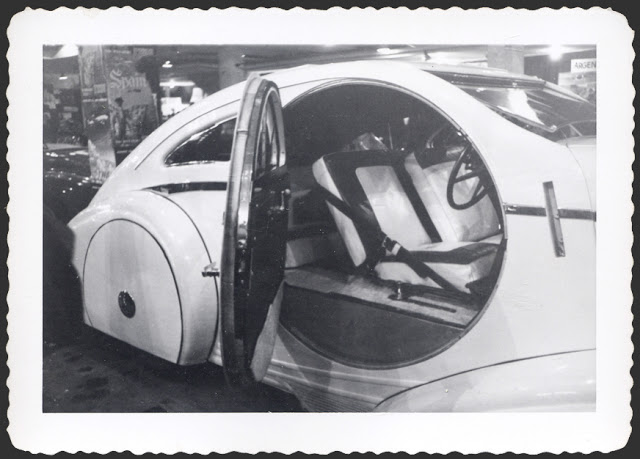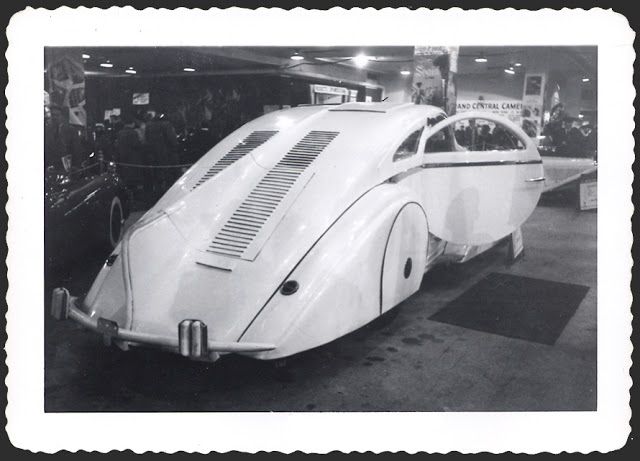 (Pictured at a New York Motor Show in the 1950s)
Originally commissioned by one of the richest women in the world, Horace Dodge's widow Anna. When she grew bored, the car passed to the Raja of Nanpara and several others before turning up in Belgium in 1932. Extravagantly rebodied by Belgian coach and bus maker Jonckheere around 1934, it was awarded a Prix d'Honneur at the Cannes Concours d'Elegance in August 1936. From there it bounced downhill from owner to owner, eventually ending up in a New York area junkyard from which it was rescued and refurbished as a freak attraction, apocryphal claims attaching themselves like barnacles as the years passed. The monster is now finished in gleaming black and owned by the Petersen Museum. Found on Motor Life
3. Vintage Art Deco Railroad Underpass Gets Illuminated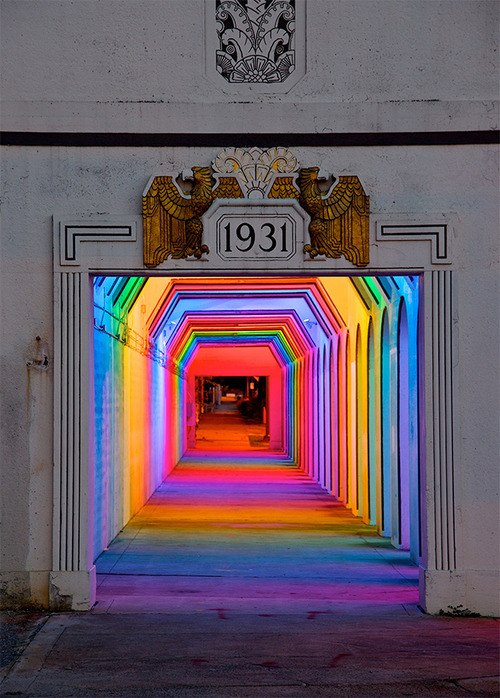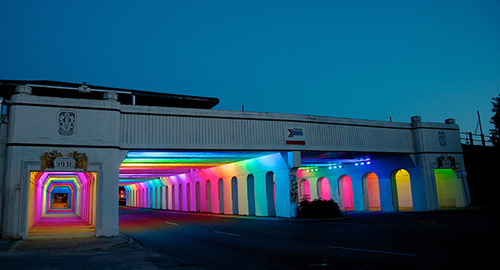 Built in 1931, this Art Deco railroad underpass is a gateway between downtown Birmingham, Alabama and a new urban space called Railroad Park. In recent years, the tunnel was dark and had deteriorated into a dangerous area. The city hired sculptor and public artist Bill FitzGibbons to create a lighting solution that would encourage more pedestrian traffic.
4. NASA before Powerpoint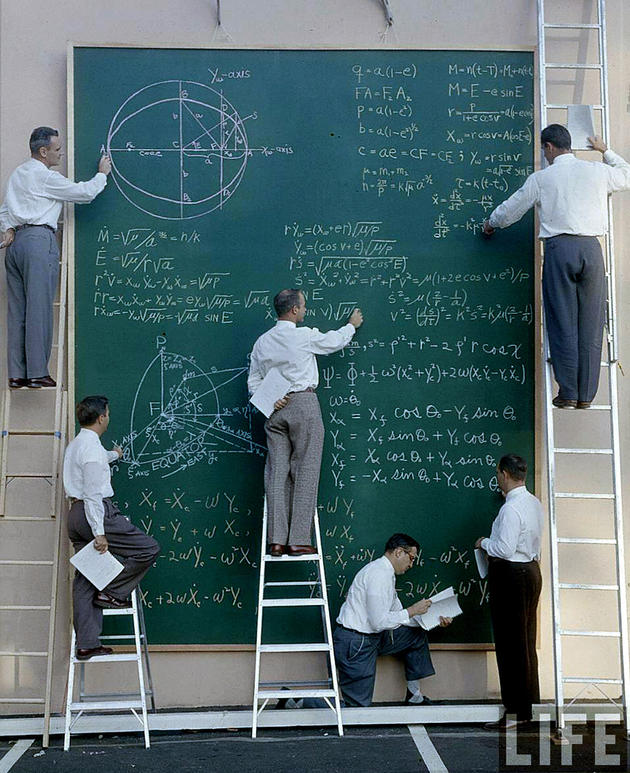 Found in the LIFE archives
5. Surfing between the barbed wires of North & South Korea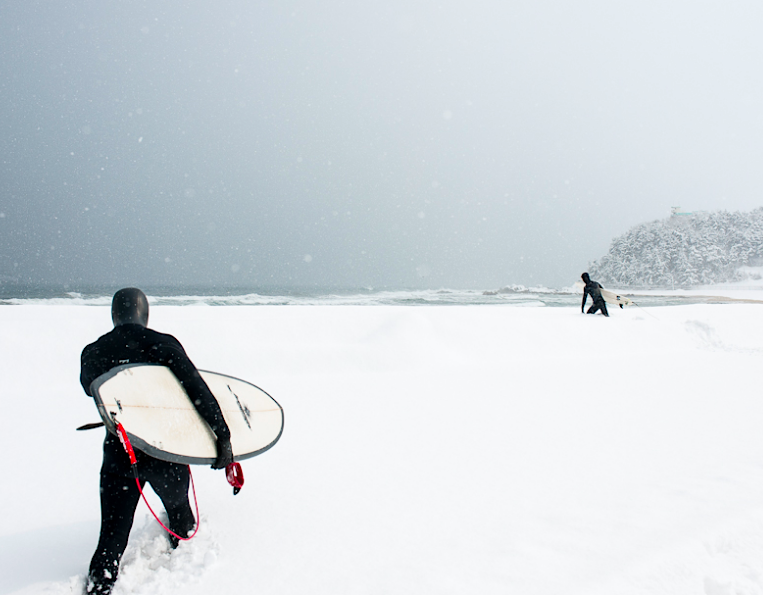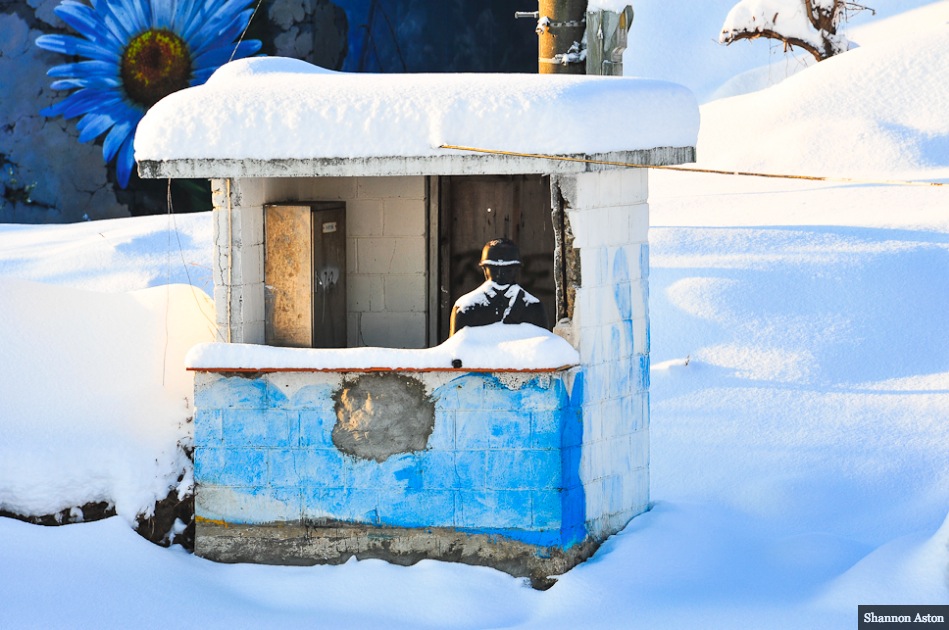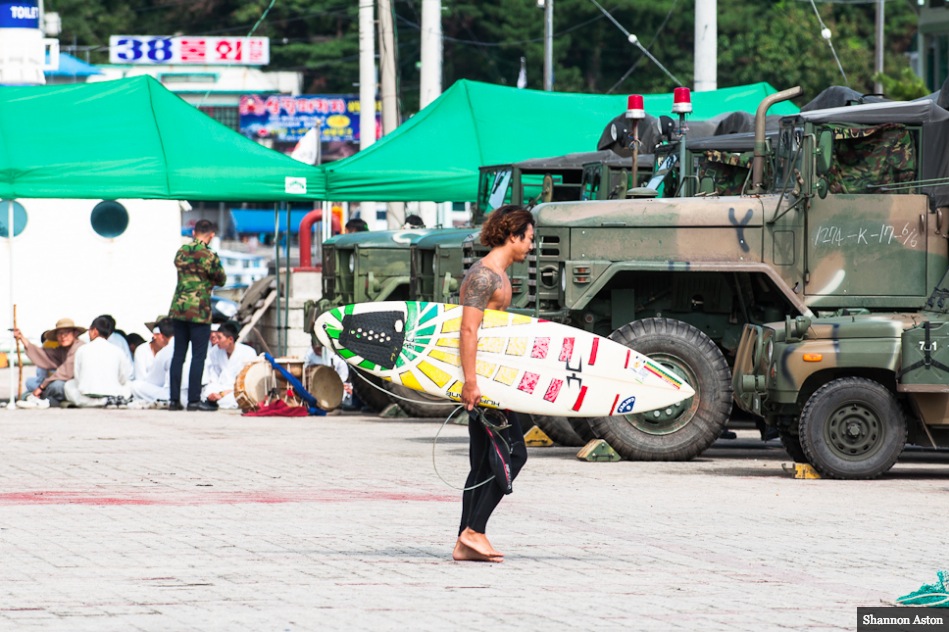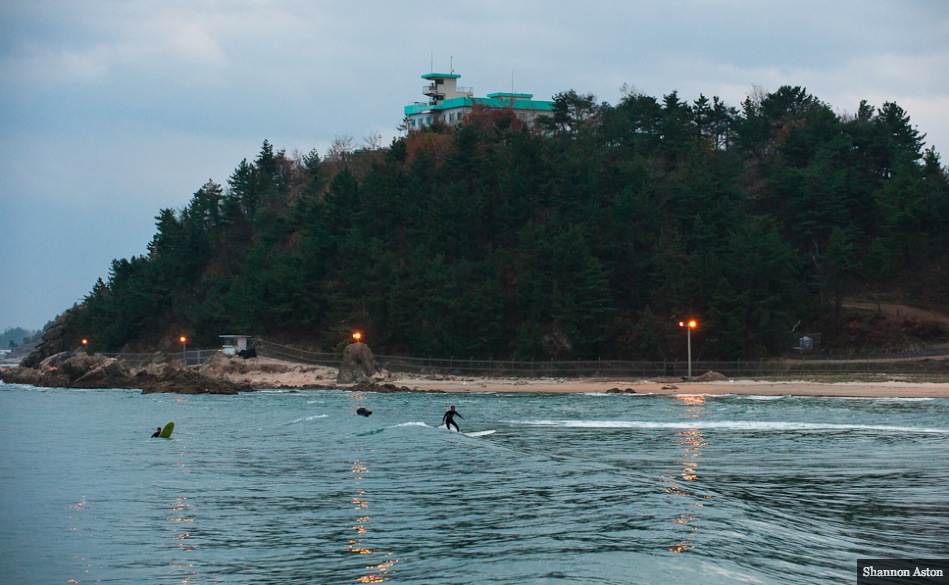 See the full photostory, Surfin' DMZ on Foreign Policy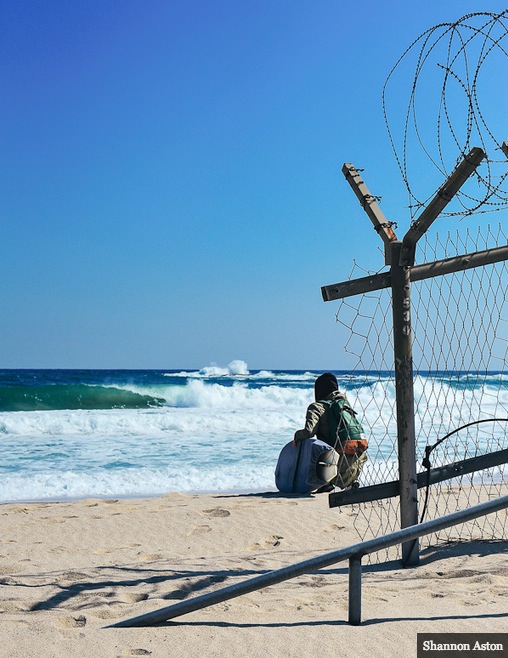 'Surfing between the barbed wires of North & South Korea' Found on Kateoplis
6. Remixing French Toile de Jouy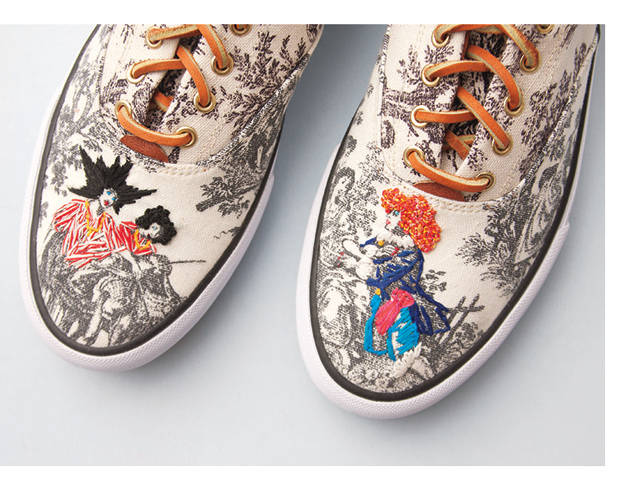 Richard Saja has been remixing and recontextualizing French toile prints since 2001 when he first designed a set of toile-printed pillows embellished with clever, playful twists on monochromatic pastoral scenes.  A print that originated in 1700s France would most likely associate it with the sweet, girly Marie Antoinette-style decor of grandma's dining room, but Richard's reinterpretations subvert the expected daintiness by inserting figures reminiscent of the artist's childhood doodles: superheroes, monsters, clowns, and mutants. The end result recalls something else along the lines of fabric graffiti, or comic strip tapestry.
In 2010, Richard collaborated with Keds for Opening Ceremony. A DIY inspiration?!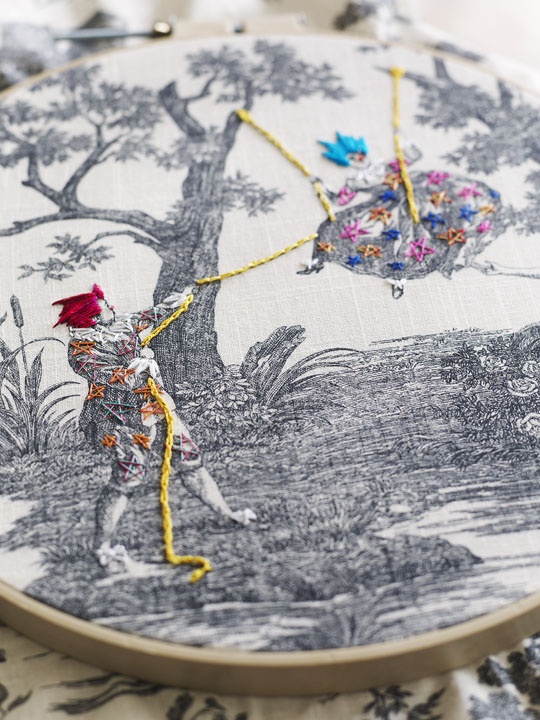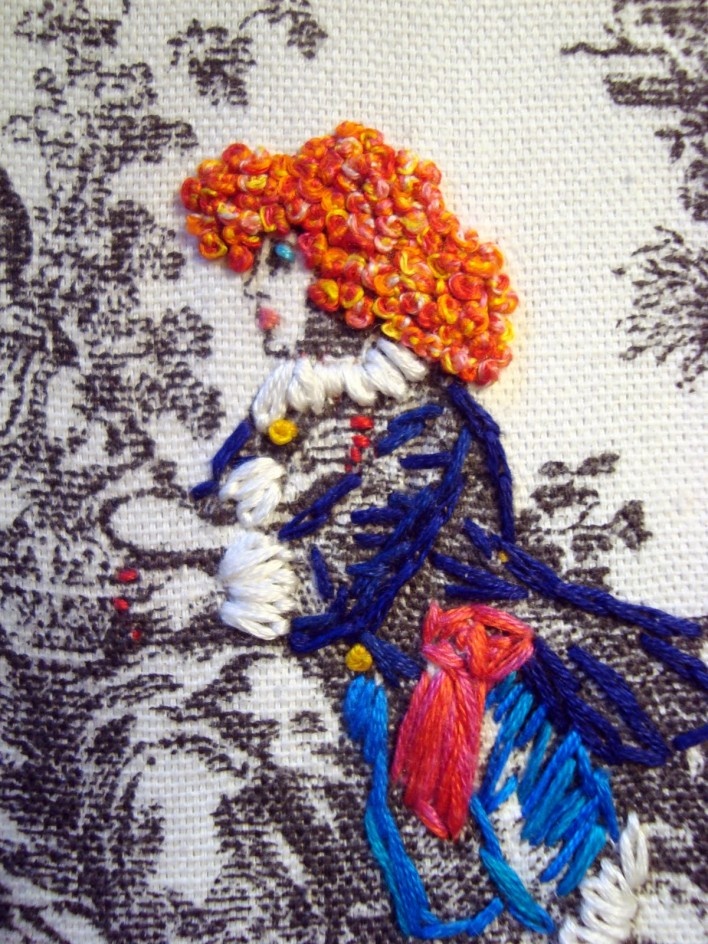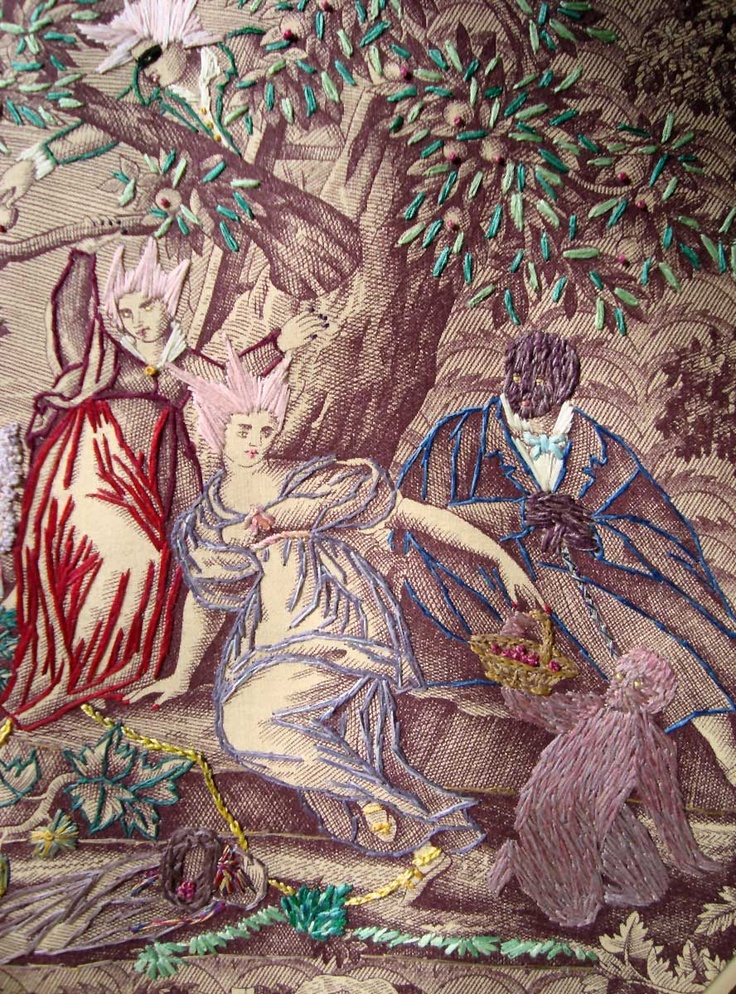 7. An Abandoned Poconos Honeymoon Resort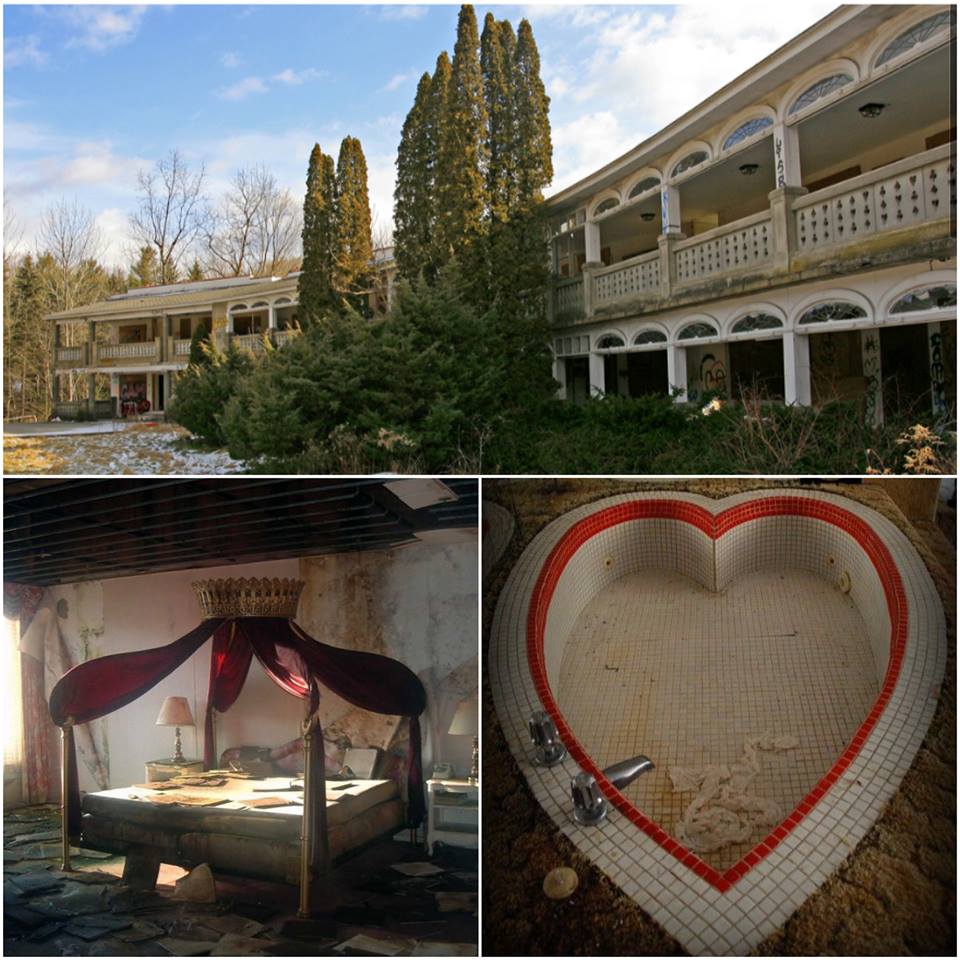 In the 70s this was THE place for a romantic couples retreat, now it's sadly abandoned. But the heart-shaped jacuzzis are still there, if you fancy a sexy dip for two. Found here.
The Poconos resort chain is still going strong in Pennsylvania however,check it out here.
8. Predicting the Future of Travel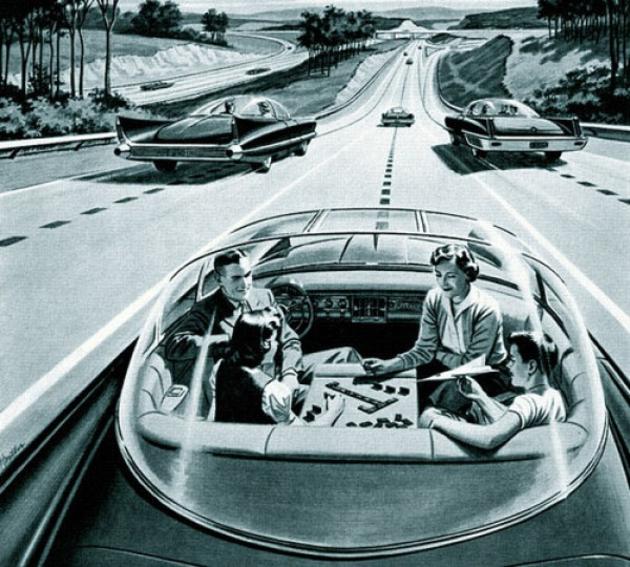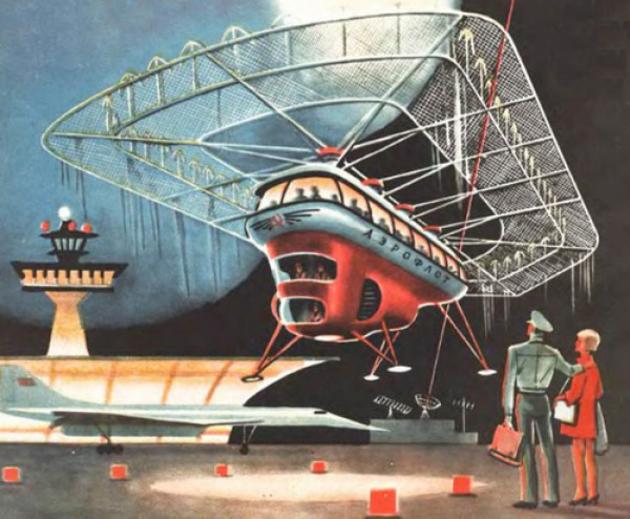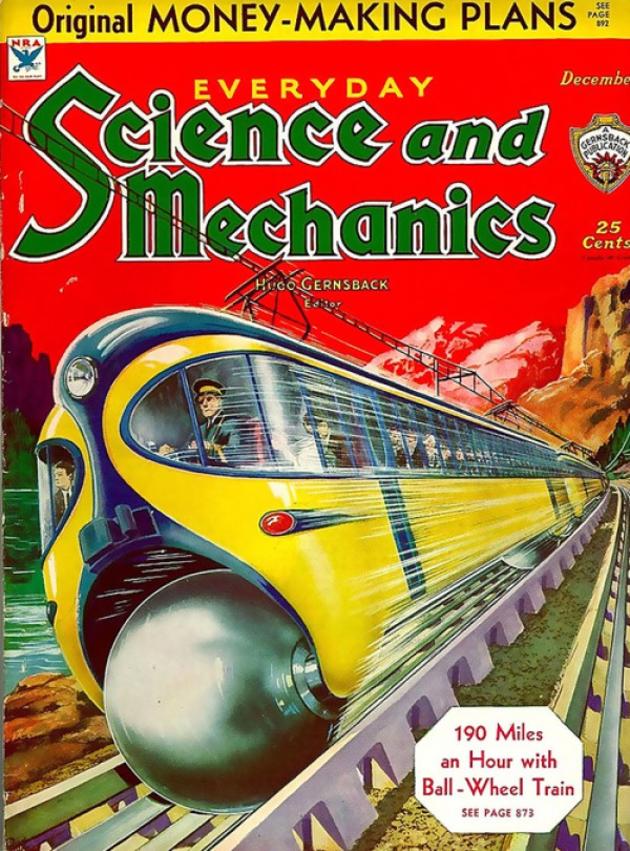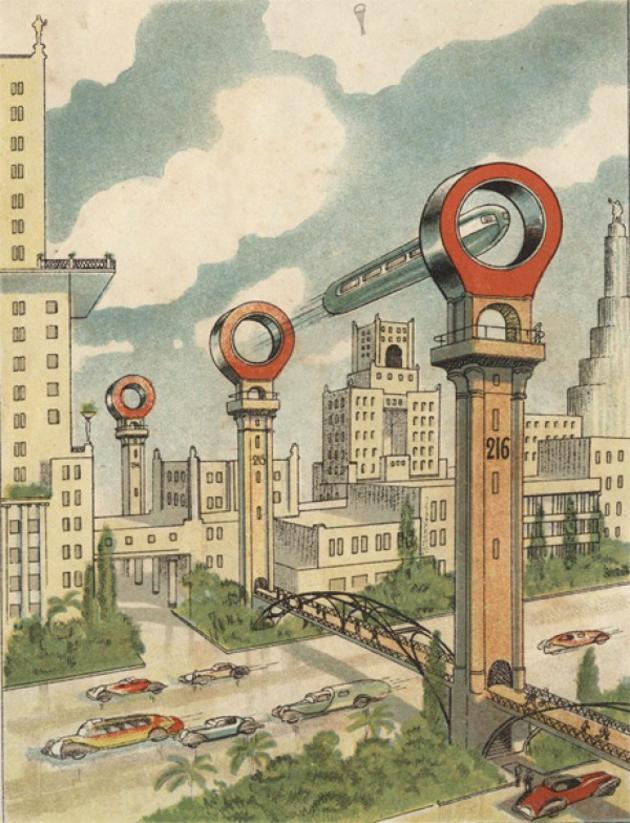 9. The American Idol Audition Contract
Redditor IfGirWasAGinger posted a portion of the American Idol audition contract. Want to be famous? Just sign right here.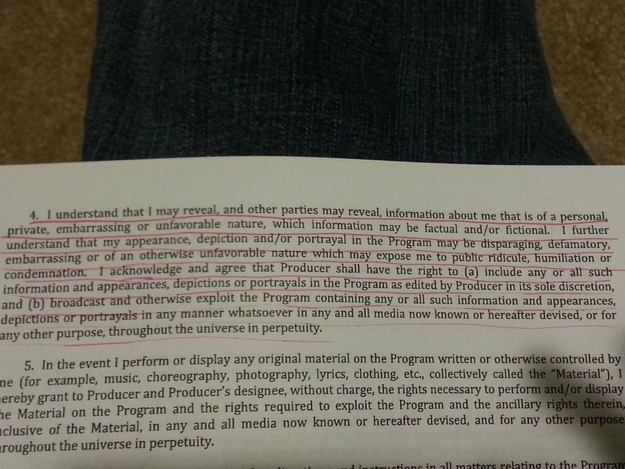 Found on Buzzfeed
10. Full-Scale Replicas of Rooms Covered in Millions of Glass Beads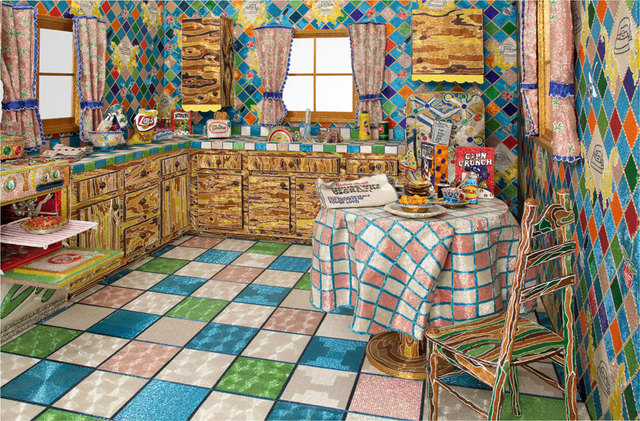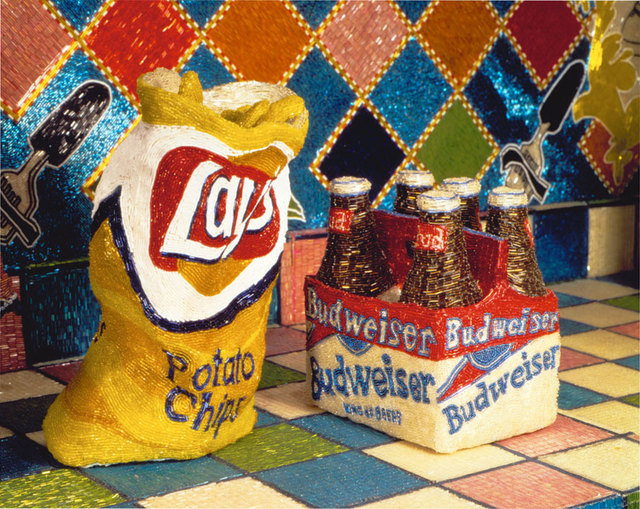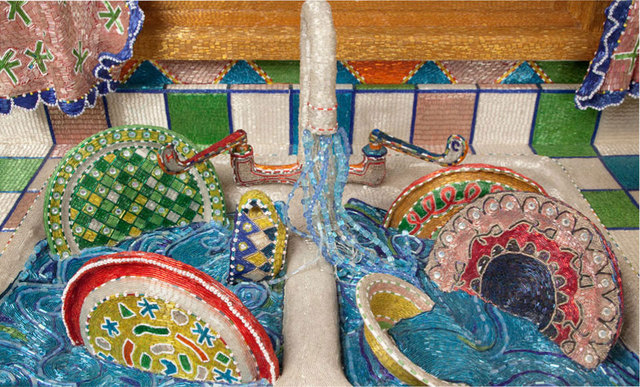 See more of Liza Lou's work on her website found on Laughing Squid
11. A Restaurant That Only Serves Food From Countries The US Is In Conflict With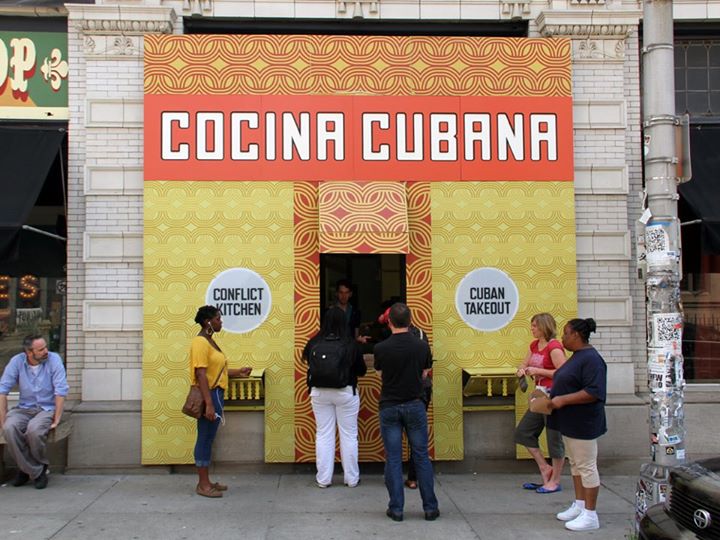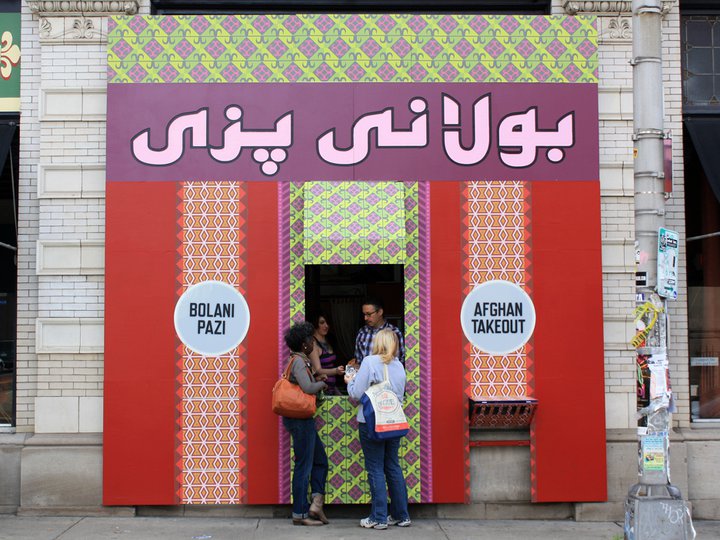 'Conflict Kitchen' is a one-of-a-kind restaurant in Pittsburgh that only serves food from countries that the US is in conflict with. 
According to its website, the restaurant will change its menu and identity every few months, depending on "current geopolitical events". Conflict Kitchen "uses the social relations of food and economic exchange to engage the general public in discussion about countries, cultures, and people that they might know little about outside of the polarizing rhetoric of governmental politics and the narrow lens of media headlines."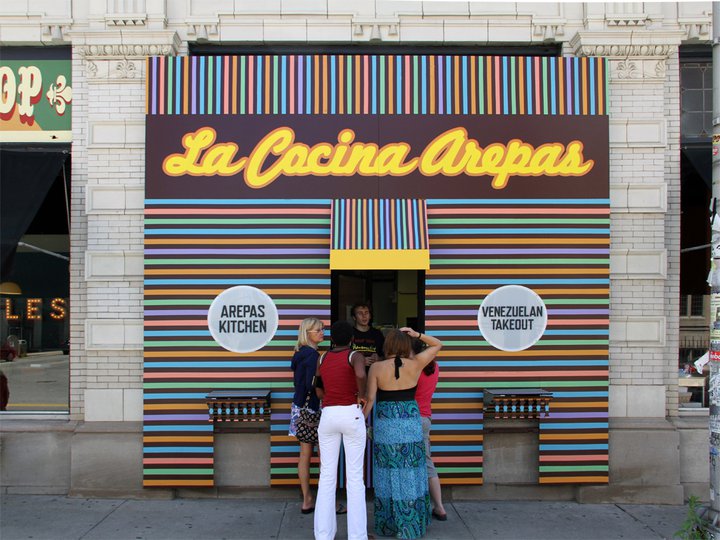 12. Playing Card Clutches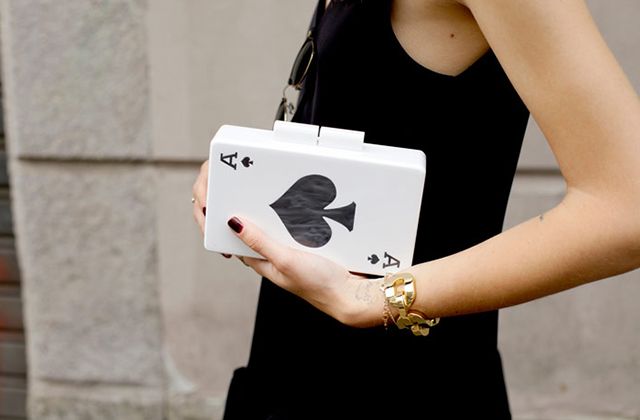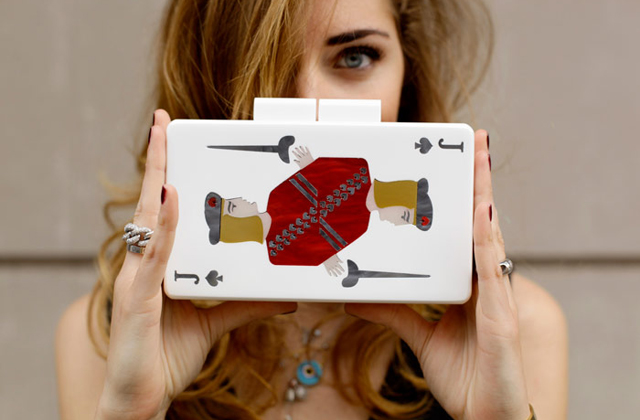 Photos by The Blonde Salad, clutches by Greek designer Urania Gazelli
13. Jean-Luc Godard snuggled up against Brigitte Bardot's legs during the filming of "Contempt", 1963.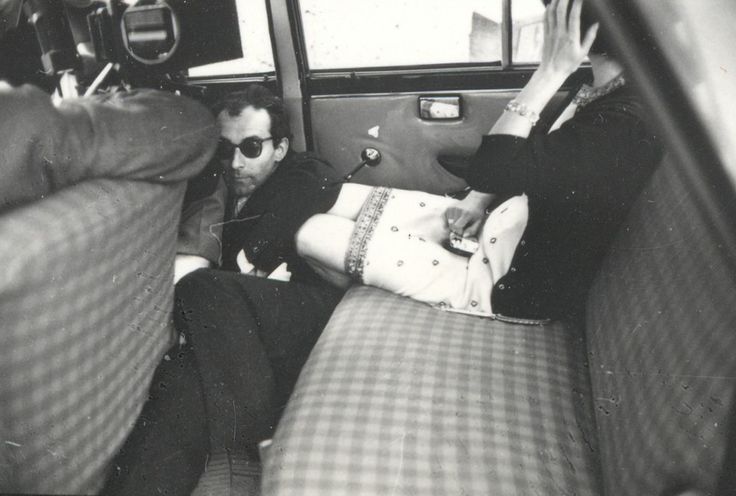 Found on Miss Bardot Tumblr
:::
13 MORE THINGS:
.