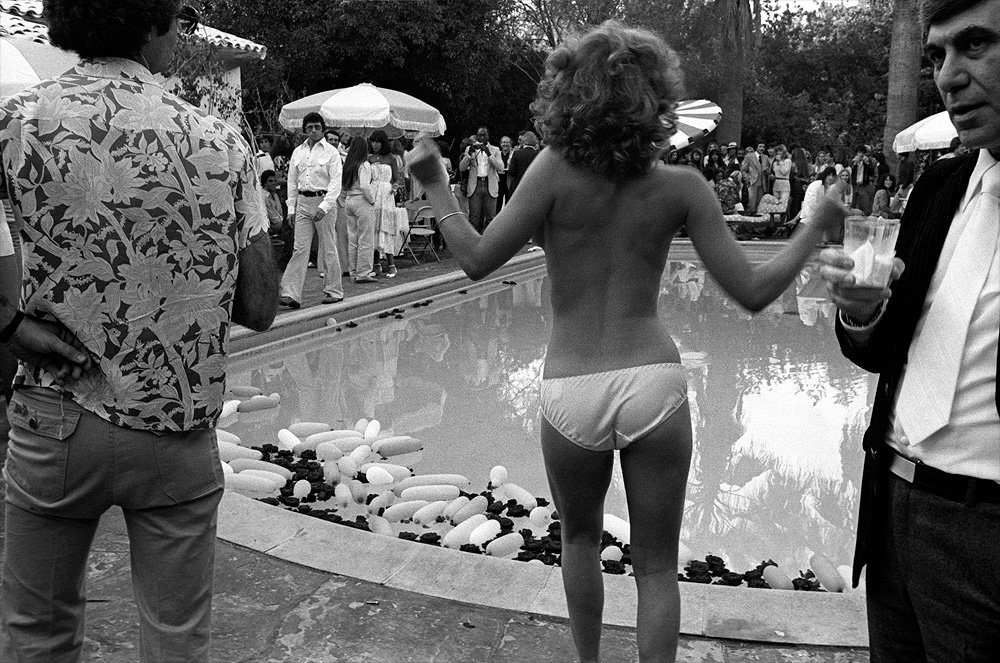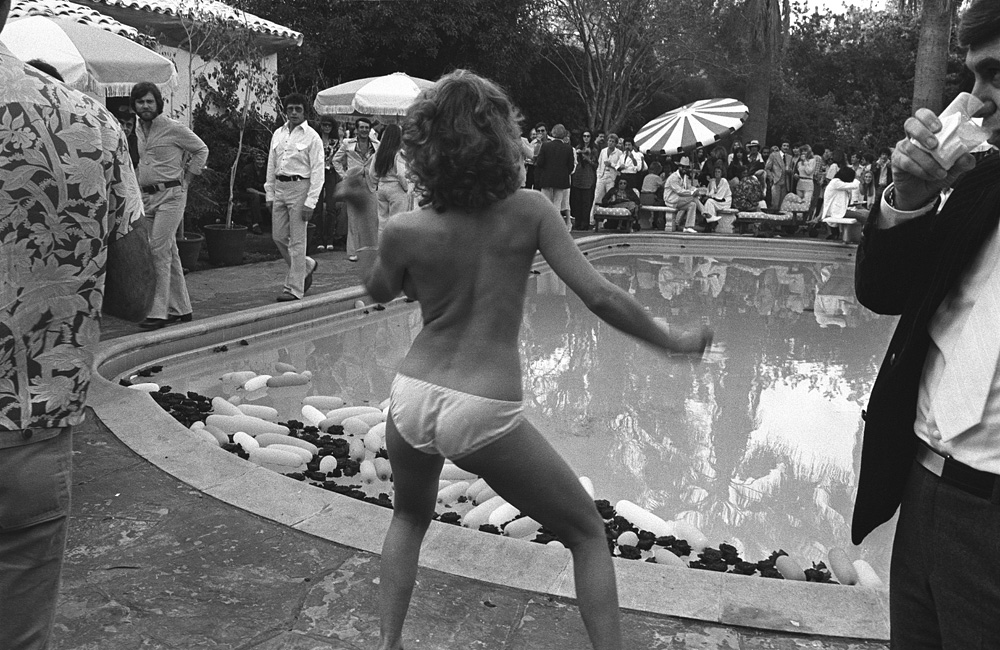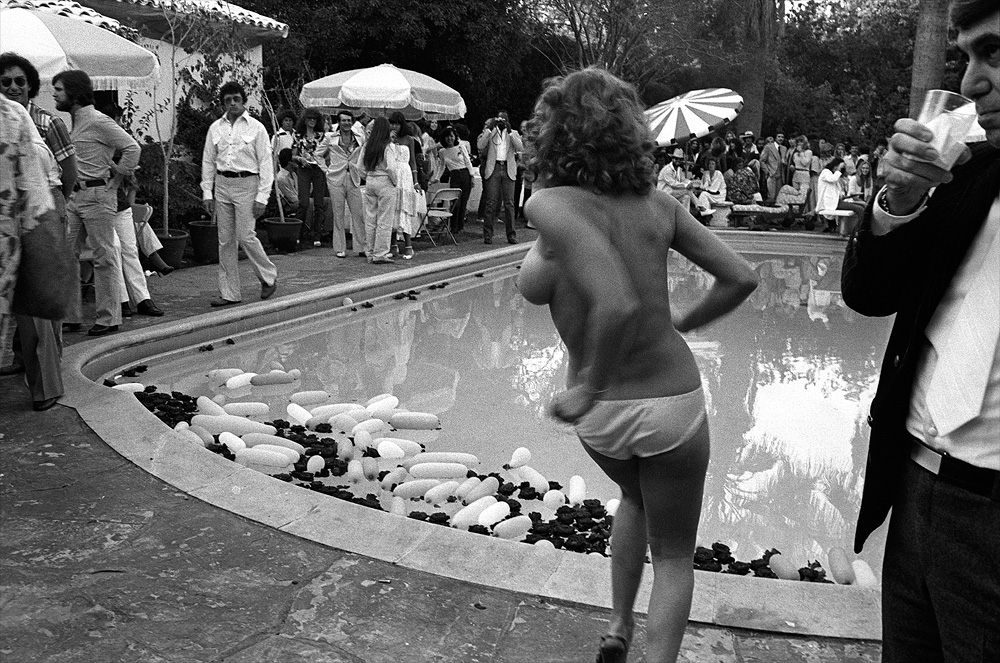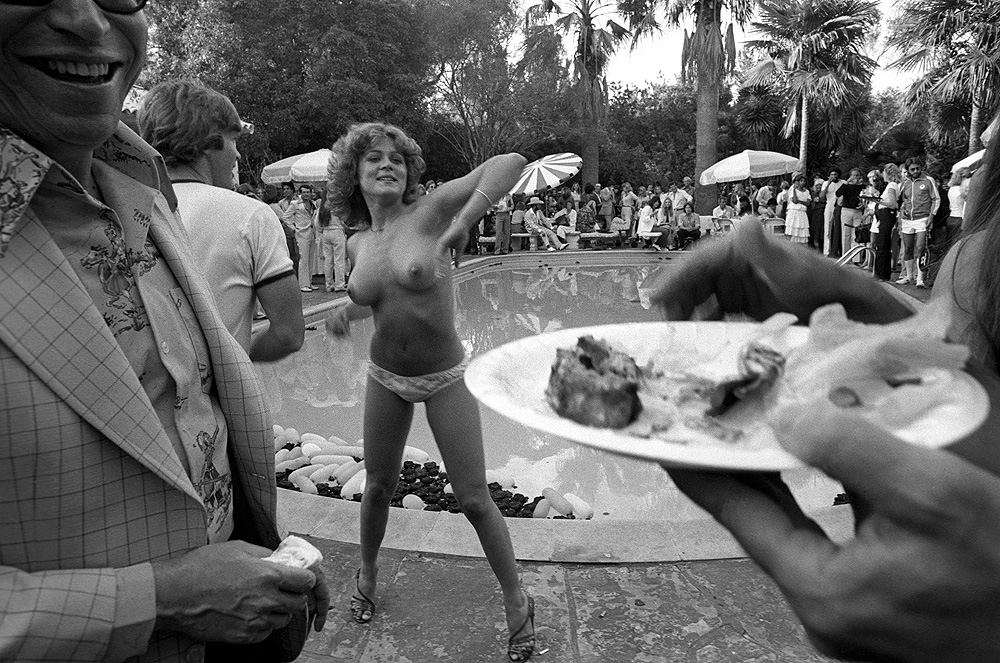 Photographer Brad Elterman, 1977:
I think John Rockwell invited me to this party. behind the Beverly Hills Hotel is a huge mansion owned by David Lane. I knew many of the guests, although an older crowd for me because I was just out of my teens. It was a warm sunny afternoon. I was standing next to the bar trying to get a Seven-Up. Suddenly, this lovely girl started to strip down right in front of me. I only had a wide-angle 28 mm camera lens, not really wide enough for the moment, so I backed up as far as I could, almost knocking over the bar. You have to do the best you can in these situations.
Take a close look at the guy on the left walking towards the girl. That is Burt, who almost thirty years later, is still a permanent fixture on the party circuit. I am sure he was on his way to get this girl's telephone number.
Back then it was not too much of a big deal going to a Mega Mansion party in Beverly Hills with nude girls because I attended three or four of these a week!
.