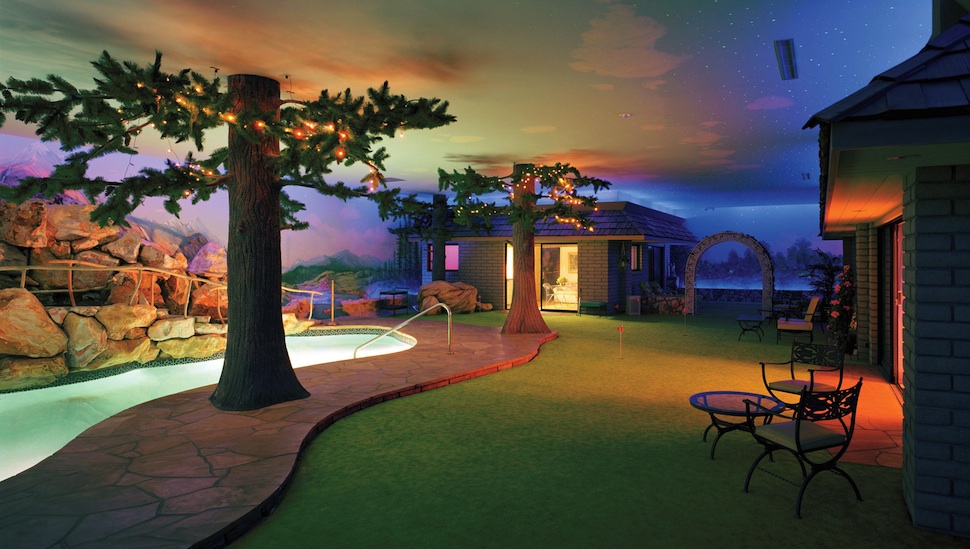 You wouldn't happen to be in the market for a 1970s underground family home, equipped to live in for up to a year without resurfacing in the event of a nuclear missile strike that wipes out humanity, would ya? Because it just so happens one has just come onto the market. And this piece of real estate gold could be all yours for the bargain price of $1.7 million.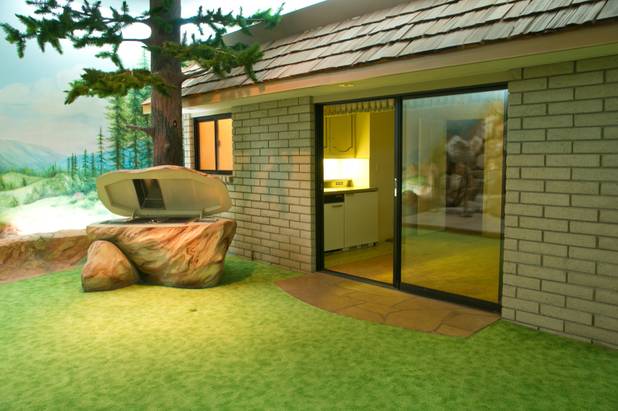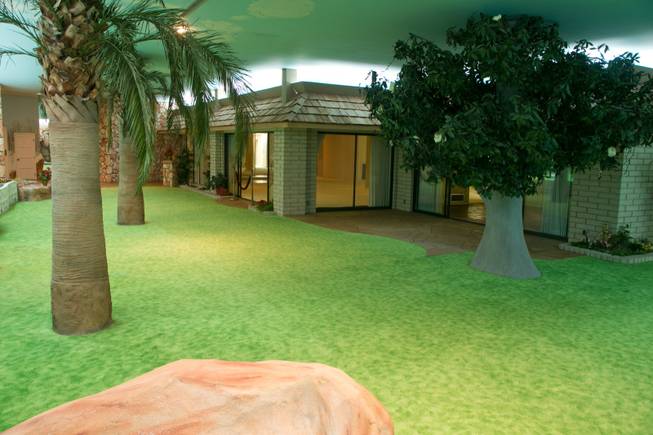 The subterranean Las Vegas home at 3970 Spencer St. near Flamingo Road boasts a 15,200-square-foot basement beneath a two story home above ground. From the street, number 3970 looks like any other American home, except with a few extra ventilation and air conditioning units planted around the yard. Camouflaged by clusters of rocks, an entrance with an elevator takes you down to the underground lair. Another stairway is hidden inside a shed.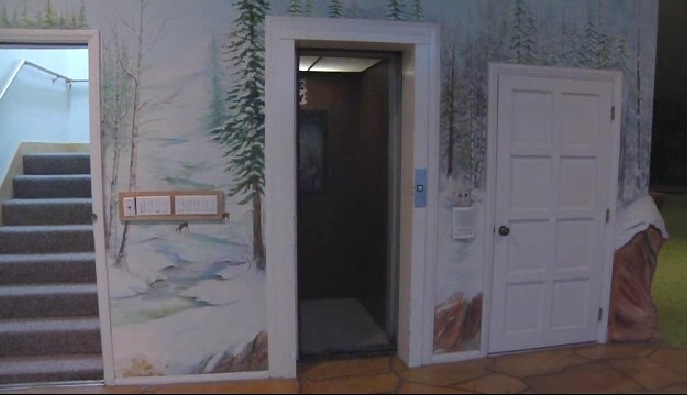 The house was built in 1978 to withstand a nuclear blast by an arguably 'paranoid' wealthy businessman, Girard "Jerry" B. Henderson. The ambitious homeowner made his fortune with several companies including Avon cosmetics and Gulfstream Aerospace Corp. In 1964, he tried his hand at another business venture and formed his company, "Underground World Homes". Convinced that things with the Soviets weren't going to end well in the Cold War, Henderson tried pitching his vision of underground living to America. At the New York World's Fair in the mid sixties, his company sponsored the exhibit, "Why Live Underground". But if Henderson was going to wait out the end of the world underground, he was going to do it in style.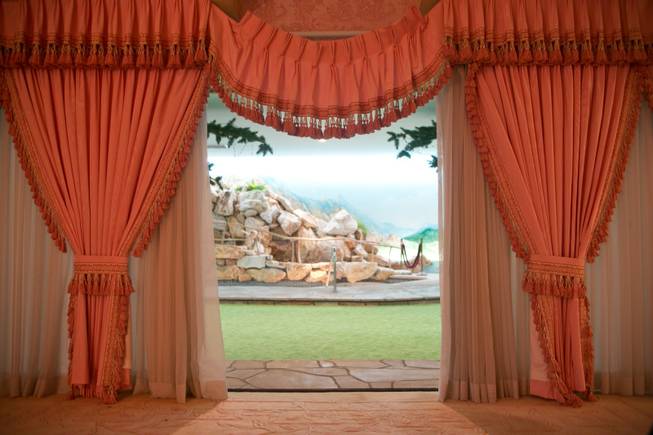 And when I say style, I'm talking pink kitchen trim, pink toilets, green "grass" carpets, hot tubs, fake trees and a 360-degree mural mimicking an elaborate outdoor landscape, of course.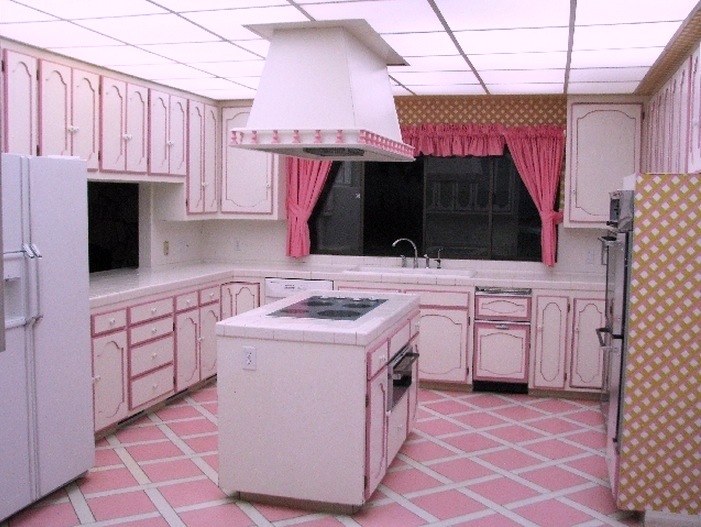 The house is pretty much a time capsule of 1970s decor, with those handy little amenities such as a toaster built into the kitchen wall. There are three bedrooms in total, one in a guest house (but don't forget about the two bedroom two-storey house above ground, you know, in case armageddon doesn't happen).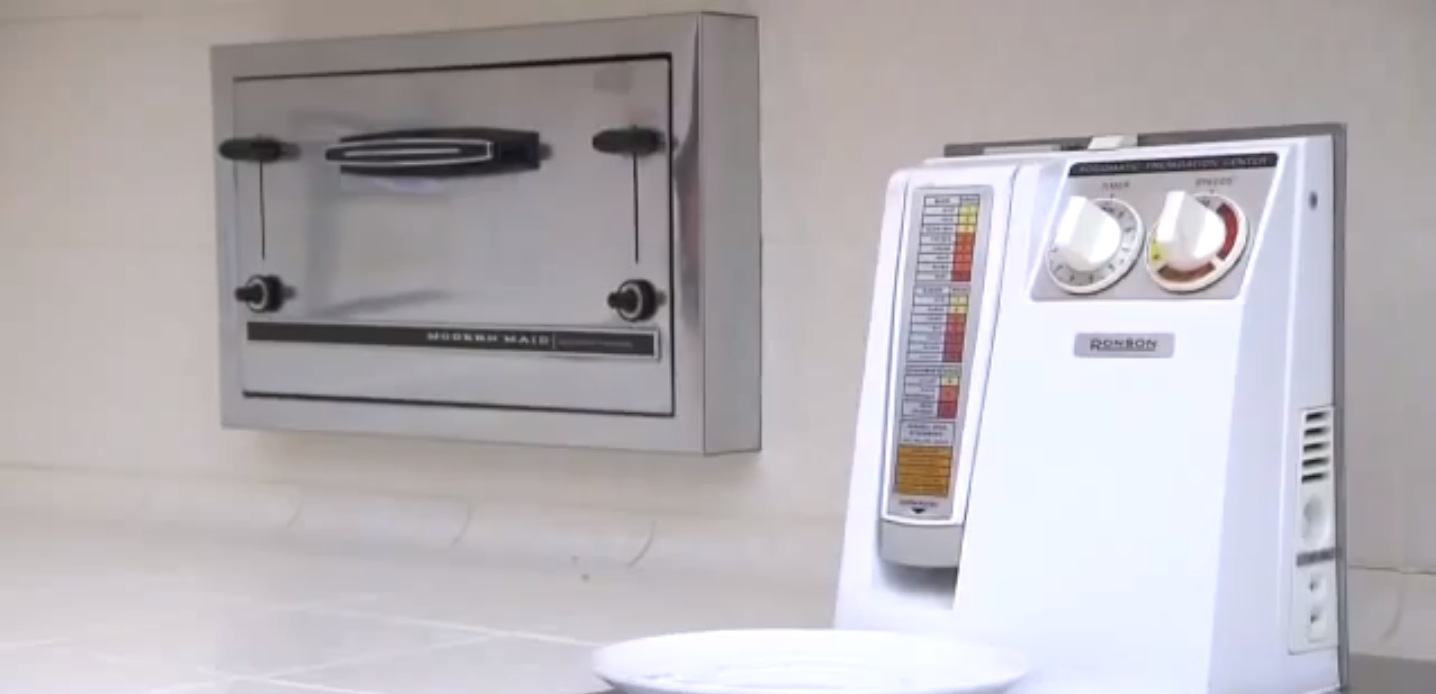 Henderson originally built a tunnel connecting to the building next door where he worked, but that was later filled in. The "garden" includes a four-hole putting green, a swimming pool, two jacuzzis, a sauna, dance floor, bar, BBQ (camouflaged in a rock) and adjustable light settings for "sunset," "day," "dusk" and "night". The night setting comes complete with twinkling stars, naturally.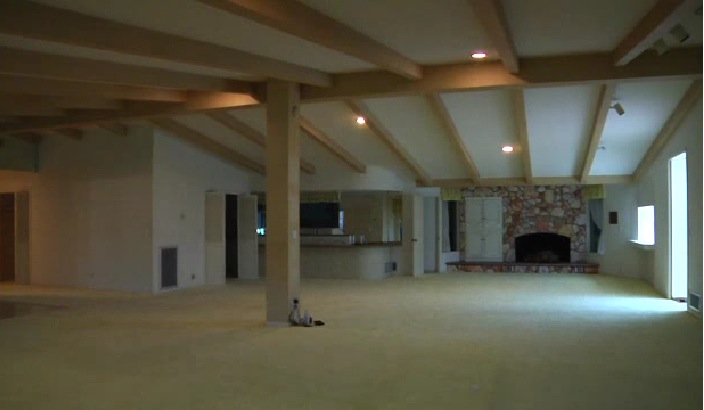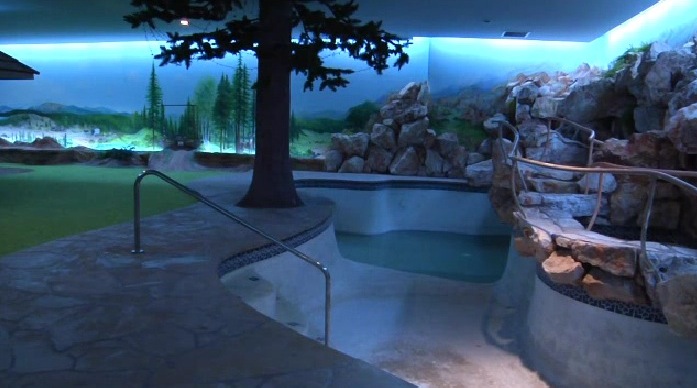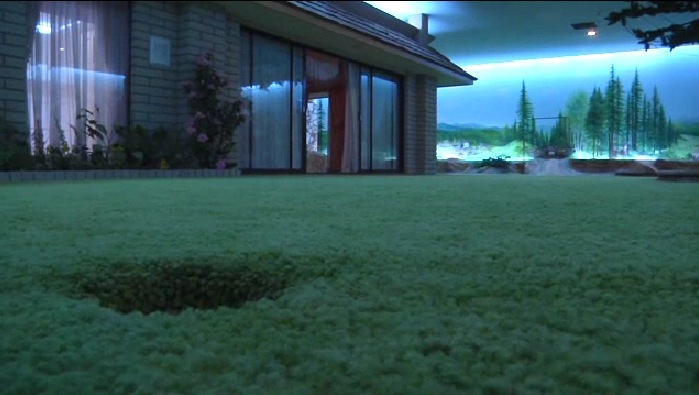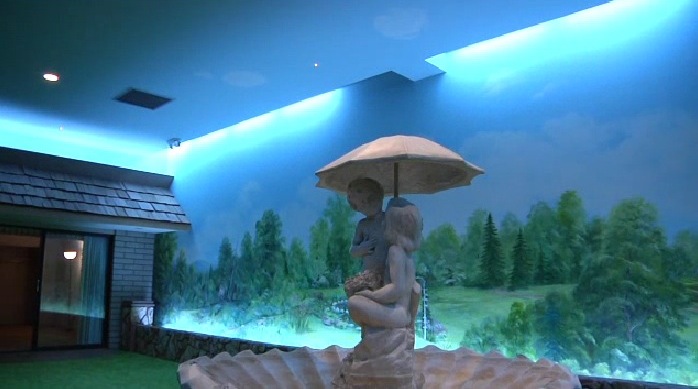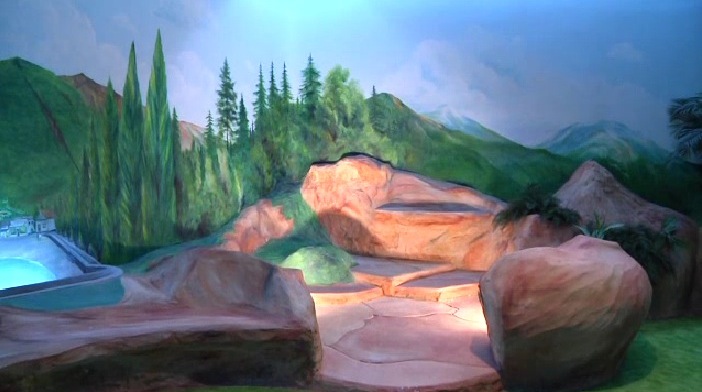 Since Henderson and his wife passed away in the 1980s, the house has been acquired by a relative, followed by the most recent owner from Chicago who bought it in 2005 for $2 million, but lost it to foreclosure last summer. It is now the property of Seaway Bank & Trust Co who are looking for some, err, adventurous new owners to take it off their hands. One potential buyer came all the way from Hawaii to see the property with the hopes of turning the time capsule home into a tourist attraction. Amazingly, his business partners didn't go for it.
I personally think it's just perfect for the impending zombie apocalypse.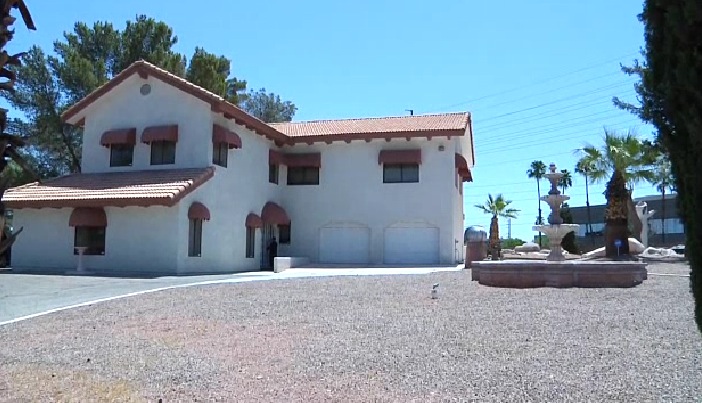 Take a virtual tour of the home courtesy of the Review Journal
More info & photos on Vegas Inc, Review Journal, The Undeground Home Directory, CNN Money
Update: This house has since been sold and is no longer on the market.