When I was about twelve or thirteen, I remember watching an episode of my favourite Nickelodeon cartoon, Hey Arnold, entitled "Pigeon Man", about a mysterious hermit who lived on a New York rooftop with pigeons.
Very few people had seen him and only rumours circulated amongst the neighbourhood kids about the 'Legend of the Pigeon Man'. The episode begins with Arnold's friend relaying the tale…
"In the pet shop district there stands an old tenement, abandoned since the great fire of '69. After the fire the pigeons started gathering by the thousands on its charred roof. No one knew why, until one day someone saw a dark figure moving among the avian multitude. For lo, alone on the roof of that 88th street building, there lurked a creature, half-man, half-bird; known only as…Pigeon Man.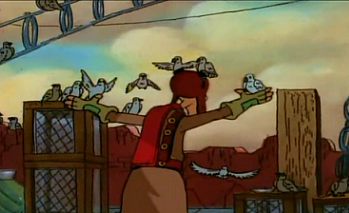 Some say, he was hatched from an egg and left by aliens. And he had a beak and a tail. And that he survived by eating leaves, twigs and worms! Some say, he's a guy in a chicken suit; a lonely, deranged man wanting only birds for company. Who knows… I don't. But to this day flocks of pigeons gather on the roof, and that can only mean that someone is caring for them… someone known as… Pigeon Man. THE END!"
It turned out Pigeon Man was just a lonely guy who preferred the company of pigeons to human society. But over the years, long after I stopped watching Nickelodeon after school, I would discover that the tale of the good-natured cartoon character wasn't just a story for kids…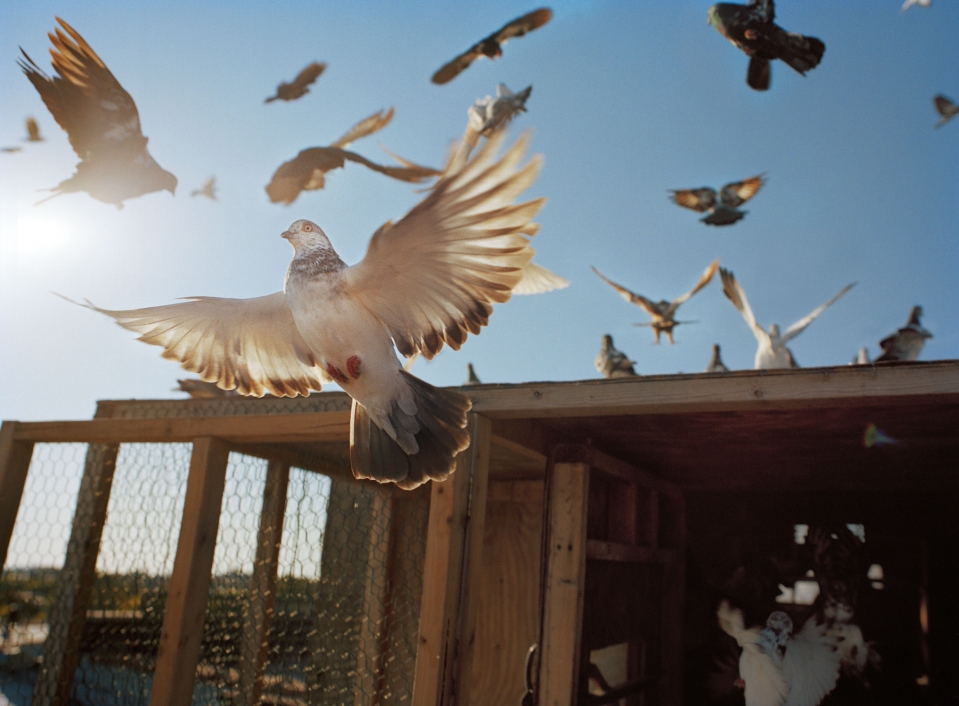 These photographs come from Brooklyn-based Aaron Wojack, one of the few photographers out there who has tapped into the city's semi-secret avian subculture.
"On a calm day multitudes of pigeons can be seen flying together over the rooftops of New York City's boroughs – tornados of birds. These are not the reviled creatures of the street; they are domestic pigeons that live their entire lives on the roofs and yards of NYC, tended to and cared for daily by their owners."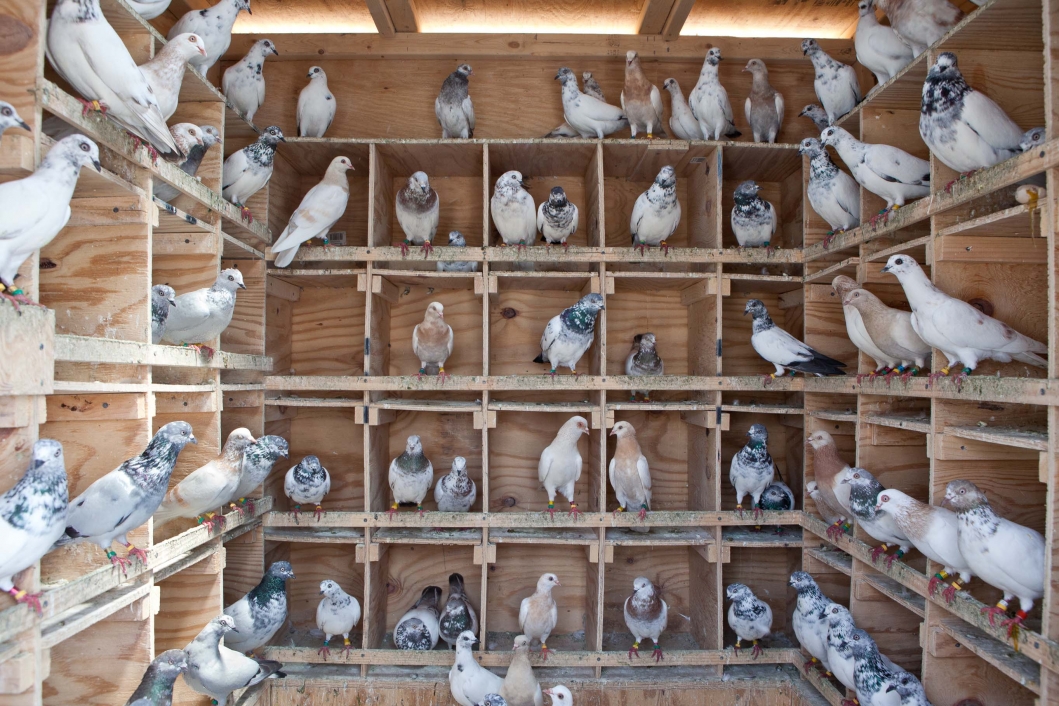 The birds are bred in sometimes highly elaborate rooftop coops to become champion flyers and racers. The 'pigeon men' will release their flocks, use sounding chirps and whistles to send them higher, choreographing their movement with flags and then incredibly summon them back to the coop.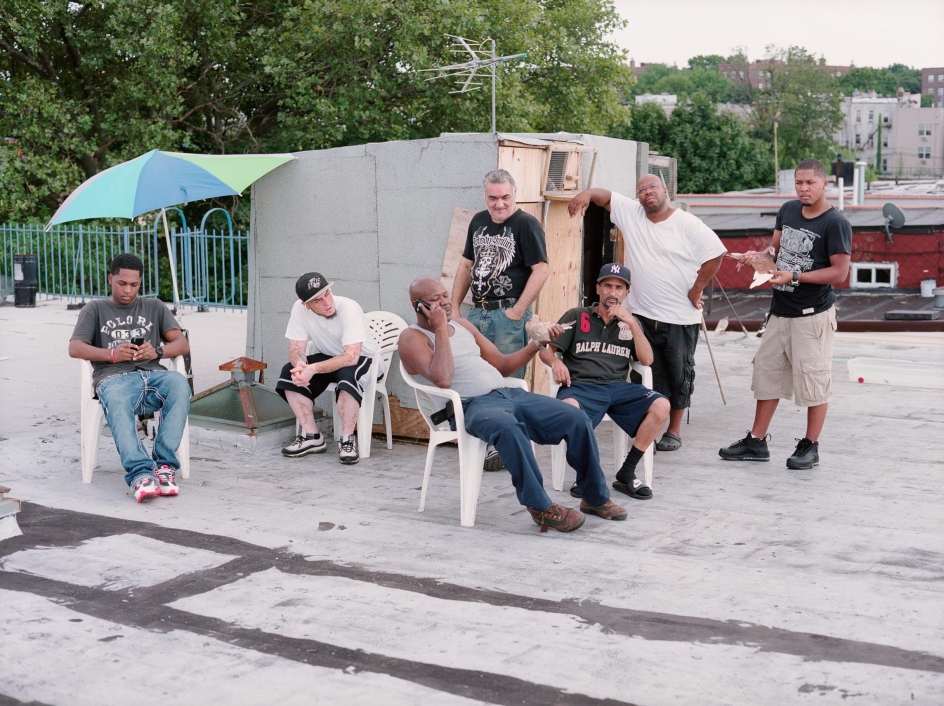 Better known as rooftop fliers or pigeon fliers, for these New Yorkers, raising pigeons is a 'salvation from the stresses of daily life and the distractions of the street.'
The New York Times looked into the subculture recently as a means of crossing racial lines.
"The men are as likely to be working-class blacks or Hispanics. Many were introduced to the hobby by Irish, Italian and other fliers of European descent, an unlikely camaraderie that evolved in neighbourhoods like Bushwick, Canarsie and Ozone Park that were undergoing gradual racial shifts."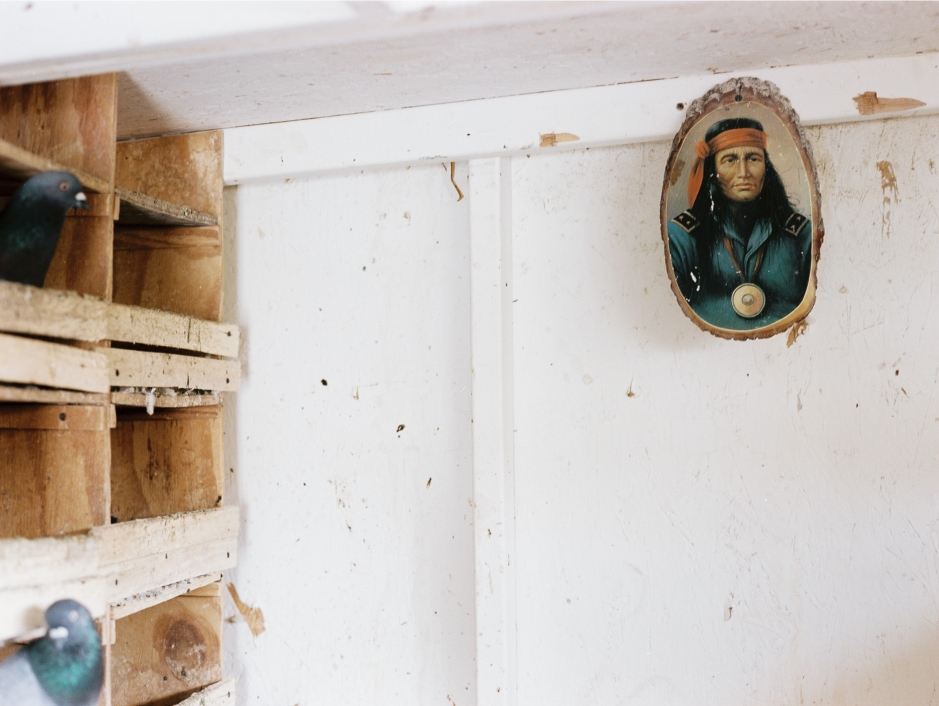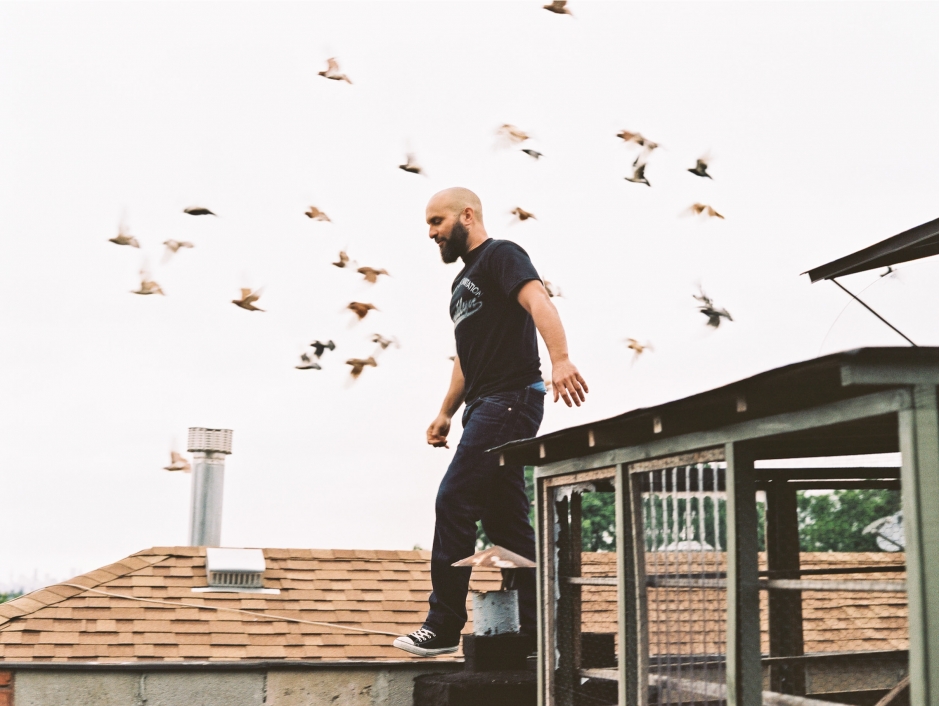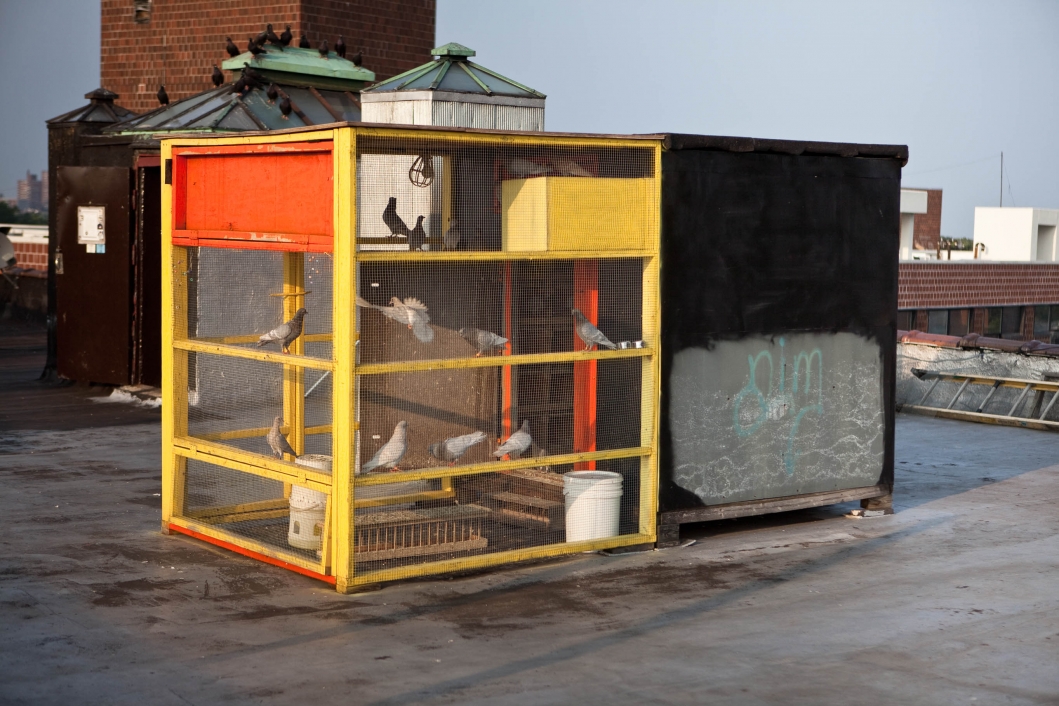 A 2010 documentary, Above Brooklyn, directed by Heather Spilkin also explores the little-known world of New York pigeon breeders and racers. One man who had taken up the hobby tells the audience how the birds have kept him from a darker fate. "If it wasn't for this, who knows where I'd be .. in jail or killed. But they keep me off the street."
Watch the trailer for Above Brooklyn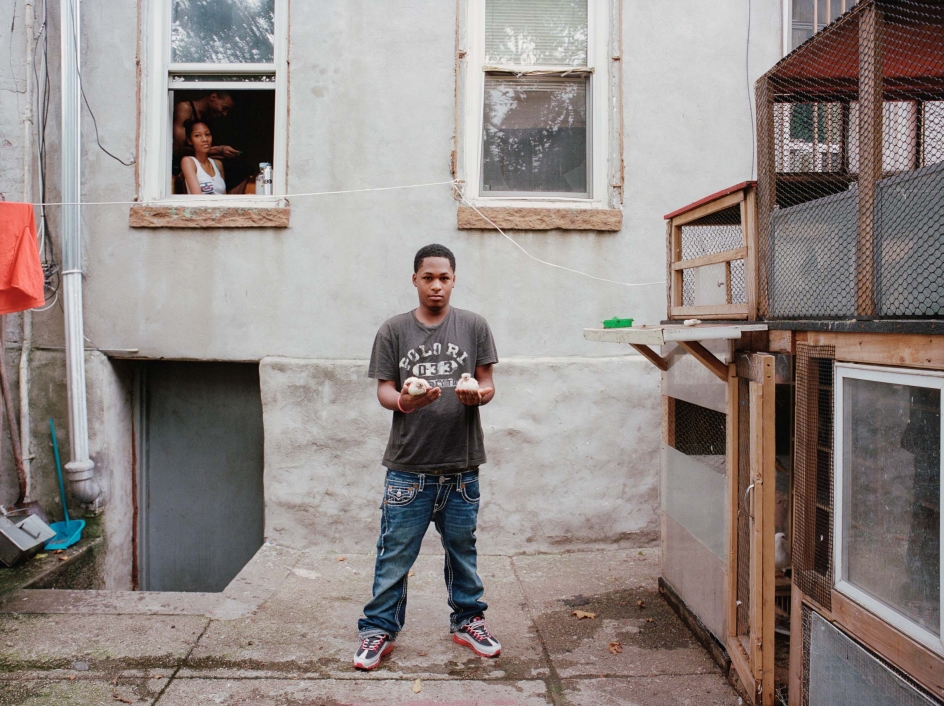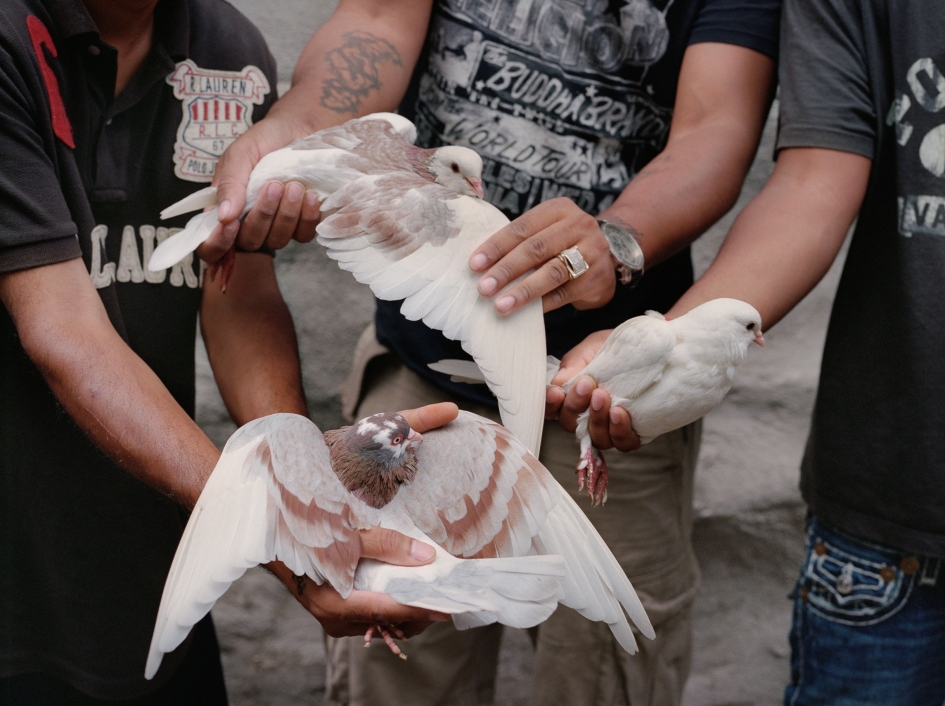 If you were a fan of the HBO cult crime series, The Wire, you may recall we saw the softer, nurturing side of a ruthless drug-dealer Marlo, who bonds with his rooftop pet pigeons. And even former heavy-weight champion Mike Tyson was a keen domestic pigeon breeder before his sporting fame, and kept pigeon coops at lofts in New Jersey and Brooklyn long after. Reflecting on his childhood, Tyson once told a reporter:
"One morning I woke up and found my favorite pigeon, Julius, had died. I was devastated and was gonna use his crate as my stickball bat to honor him. I left the crate on my stoop and went in to get something and I returned to see the sanitation man put the crate into the crusher. I rushed him and caught him flush on the temple with a titanic right hand and he was out cold, convulsing on the floor like an infantile retard."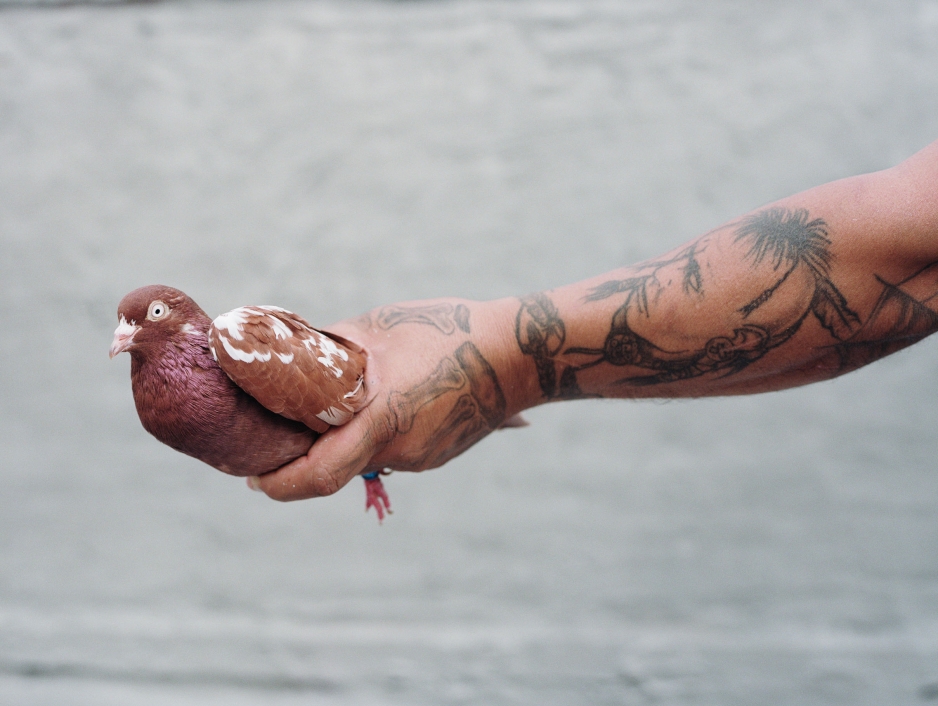 The caring of pigeons has certainly found an unlikely volunteer in guys from harder neighbourhoods and backgrounds, but up on those rooftops, it's these guys who are keeping alive a tradition that dates back thousands of years. Many of us see the mostly feral breed as nothing more than "flying rats", yet in World War II, carrier pigeons saved lives delivering vital messages through what was then known as Pigeon Post. Heck, they even gave pigeons medals to honour their bravery in war.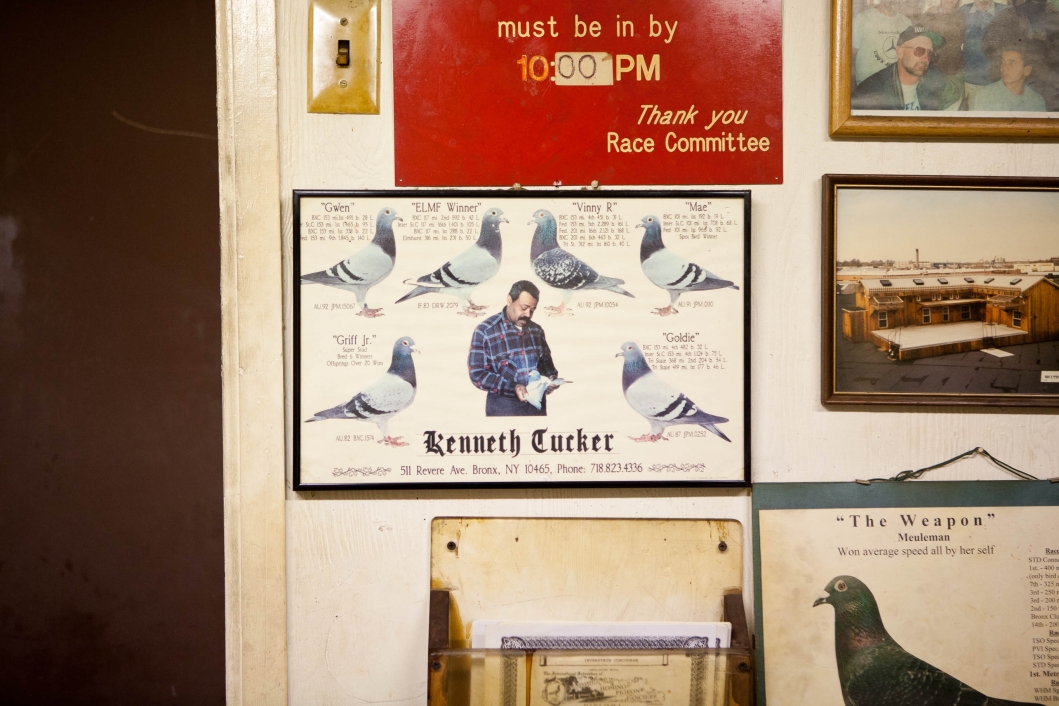 In the 1950s, almost every other low-rise roof in certain neighbourhoods of New York had a coop, but pigeon flying is a vanishing sport and community. While in recent decades you could see 20 t0 30 stocks flying above the rooftops of Queens, the Bronx, Brooklyn etc, our photographer Aaron Wojack says you may see only as little as five today.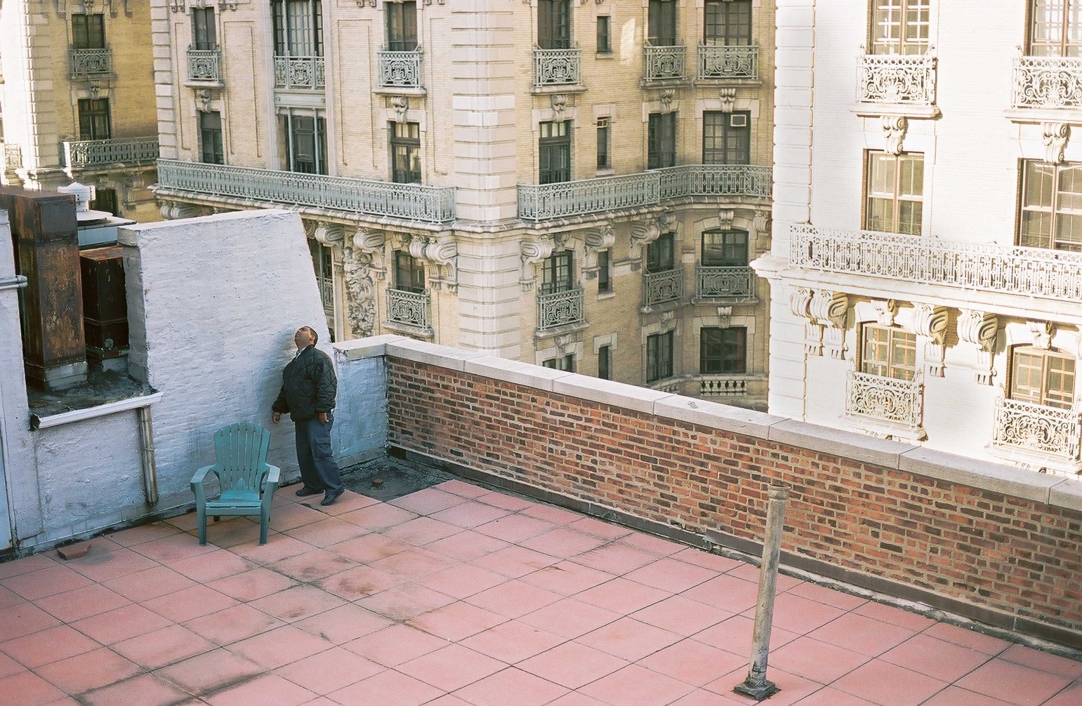 Landlords are cracking down on the 300 or so pigeon fliers left in the city because the mess doesn't sit well with the gentrifying neighbourhoods.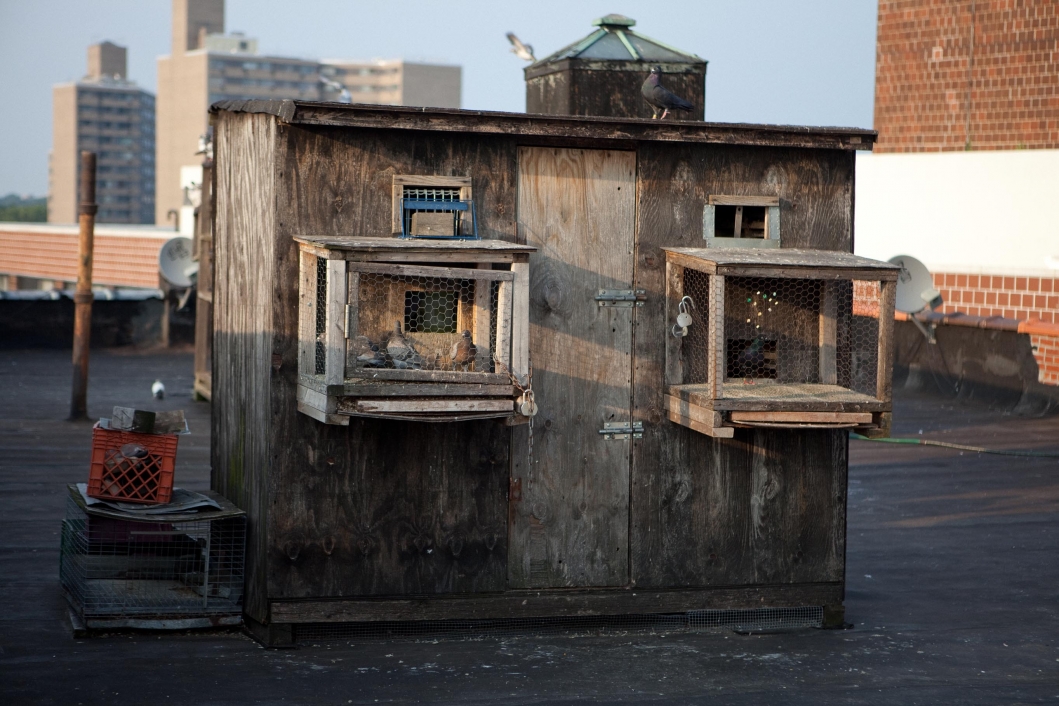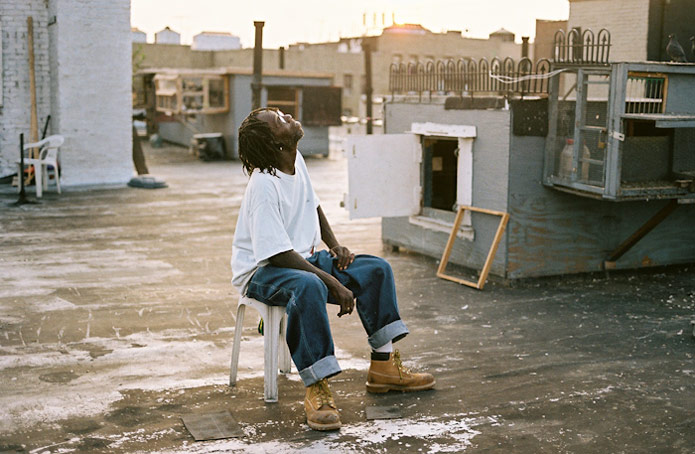 "This series is an exploration of an isolated and shrinking community in which men are free to be nurturers and caretakers. It is a meditation on masculinity's often neglected potential," says Aaron.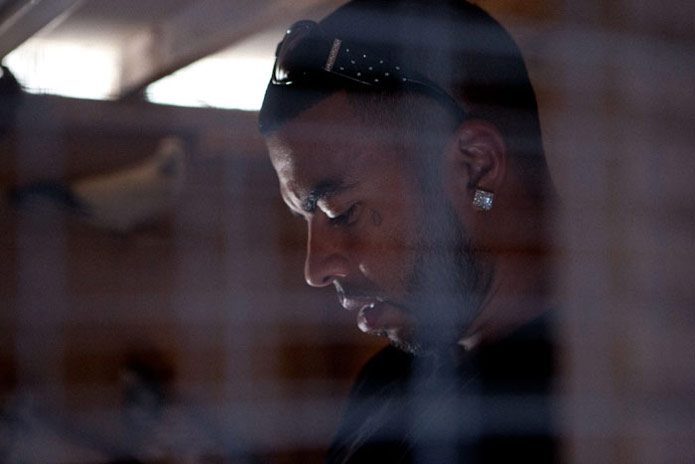 "The absorption of the men watching their birds fly communicates the stillness and peace of a religious experience and penetrate the tough exterior of these men to reveal the gentleness within. The unexpected relationship between the men and their birds suggests the inherent tenderness of humanity itself. "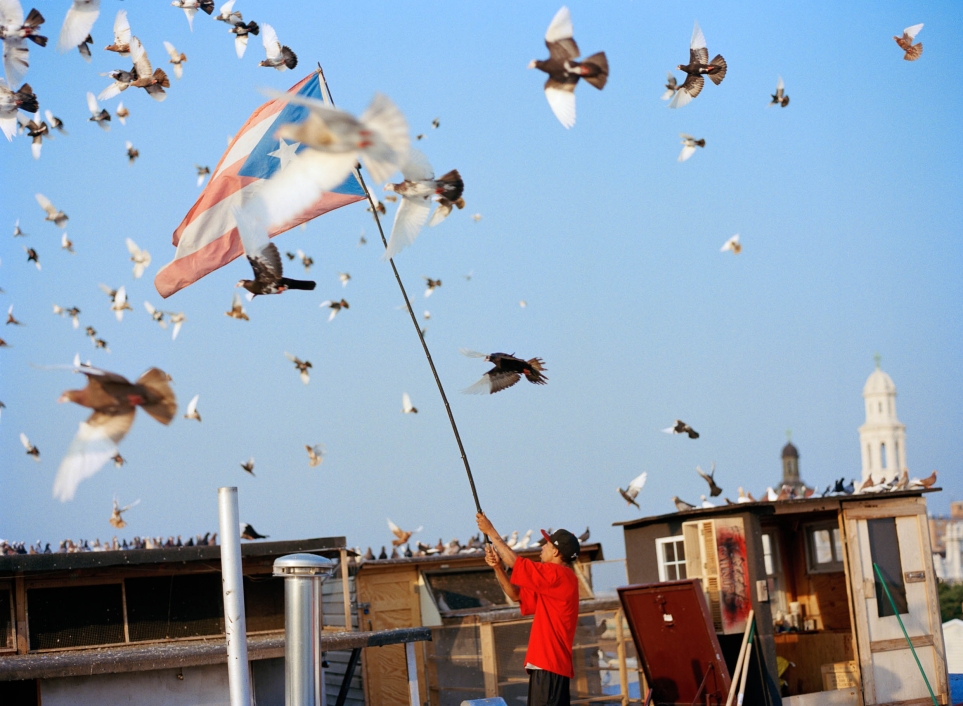 And before you go, I thought I'd leave you with a little clip from that cartoon episode that first sparked my interest in the "pigeon men" all those years ago…
View Aaron Wojack's full photo essay "Pigeons Flying".