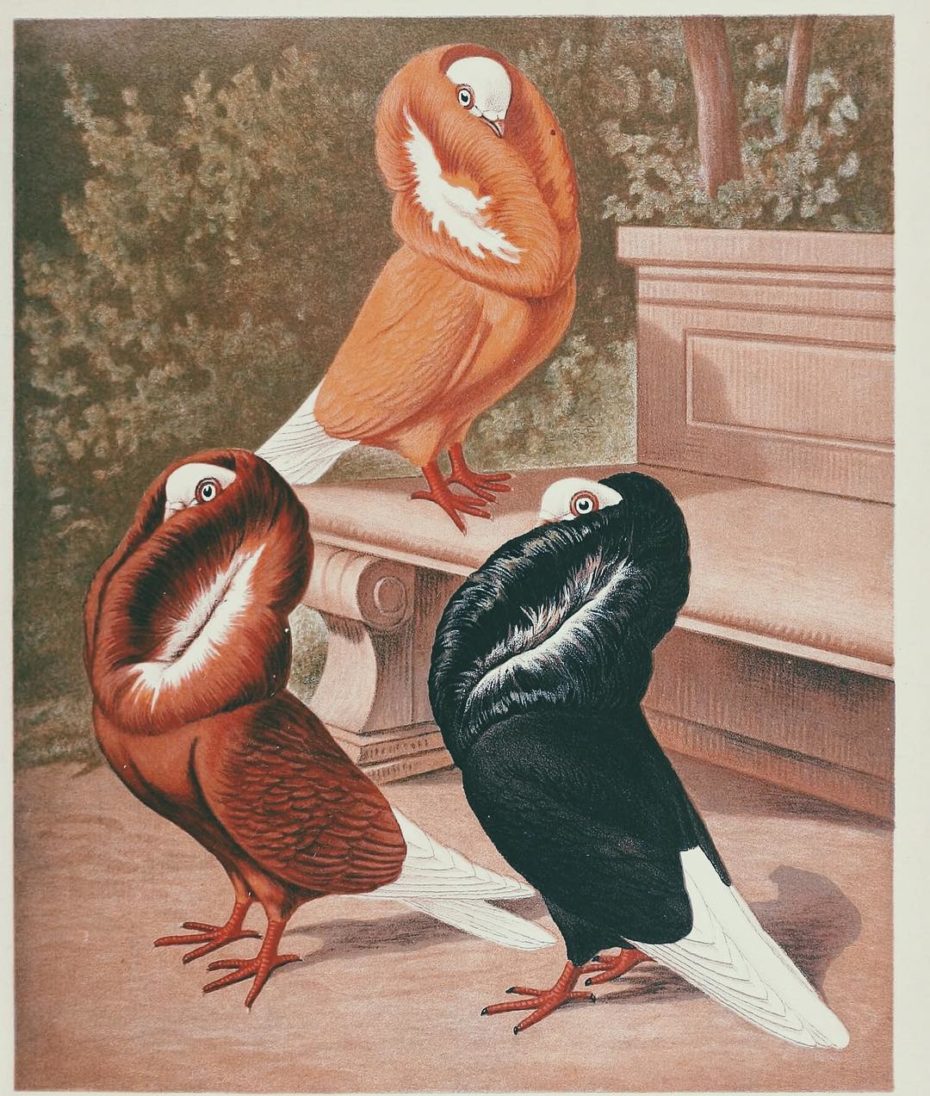 They've been increasingly antagonised over the last century, reduced to nothing more than a plague upon Midtown Manhattan, Trafalgar Square, Notre Dame (we could keep going). But today at MessyNessy, your internet watering hole for misfits and chic oddities, we'd like to show you that pigeons, yes pigeons, can meet those two categories with flying colours. We'll do our best to smash that stereotype, demonstrating that these little buggers are not only smart but seriously elegant. Like, Bette Davis elegant…
As you can see from the 19th century illustrations and breed names like "Satinette", people were really into their pigeons. There's over 1,000 breeds currently across the world, but those who first raised them for domestication, eating, etc., can be traced back to Egypt about 5,000-10,000 years ago, and to this day the conical "dovecotes" (or pigeon houses) continue to dot the North African landscape.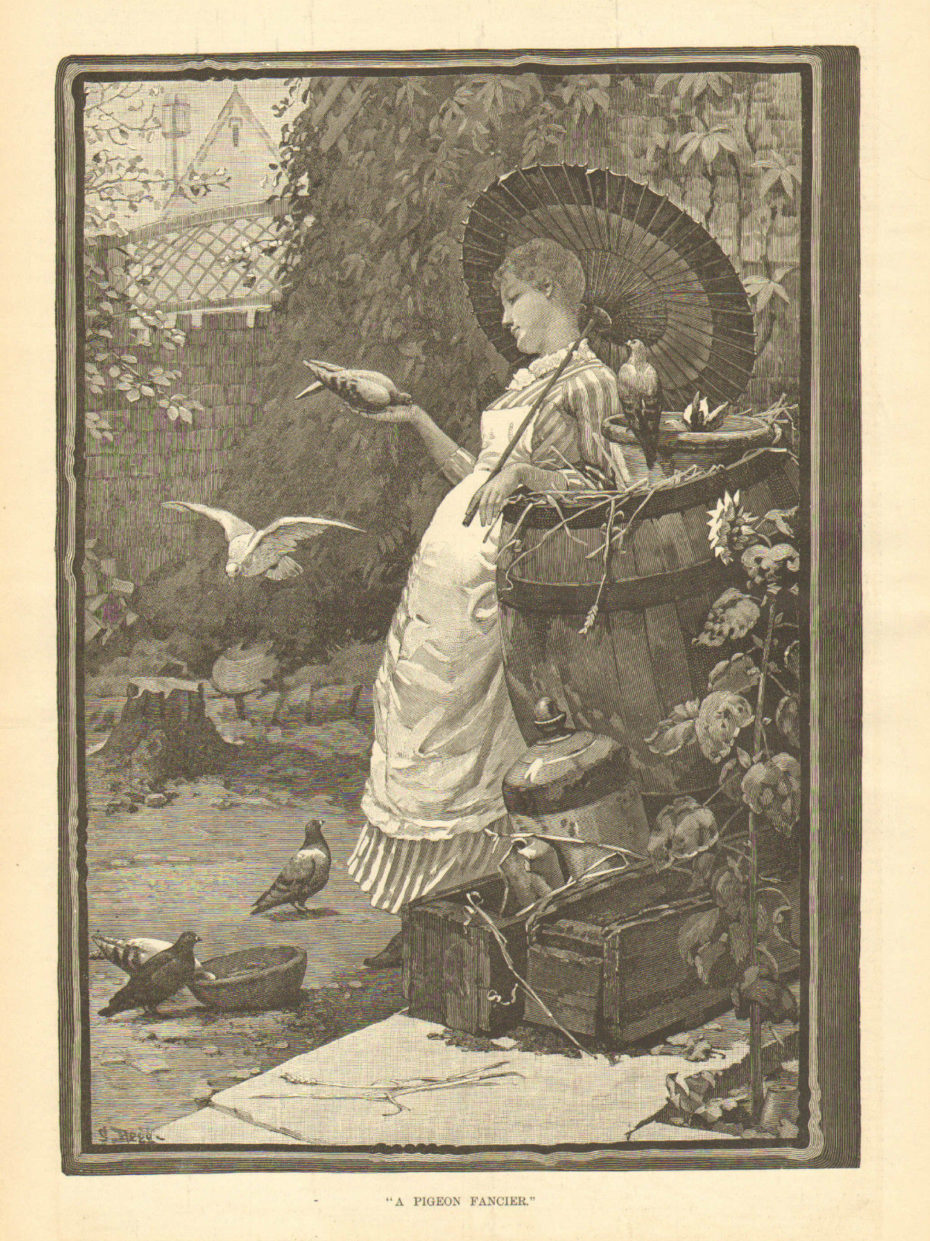 But the fashion of pigeon clubs really peaked in the Victorian Era, when enthusiasts, rich and poor, got together with their "pooter" or "dragoon" breeds to primp, compare and swap them. Fancy pigeons became quite the crazy and the breeders became known as "fanciers".
By the 1850s, the London Columbarian Society was holding pageants, which attracted none other than Charles Darwin, who attended a meeting and began studying pigeons for what later became the basis for On the Origin of Species (1859). "Darwin loved his pigeons," says historian Janet Browne. "he spent hours reading self-help manuals and books by breeders to make sure he was doing the right thing and visiting shows and exhibitions to see what was available. He found it very entertaining hobnobbing with breeding experts and trying to exude an air of practical knowledge as he leaned over cages of absurdly ruffled feathers. The esoteric world of pigeon fanciers seemed to him delightfully fresh and curious."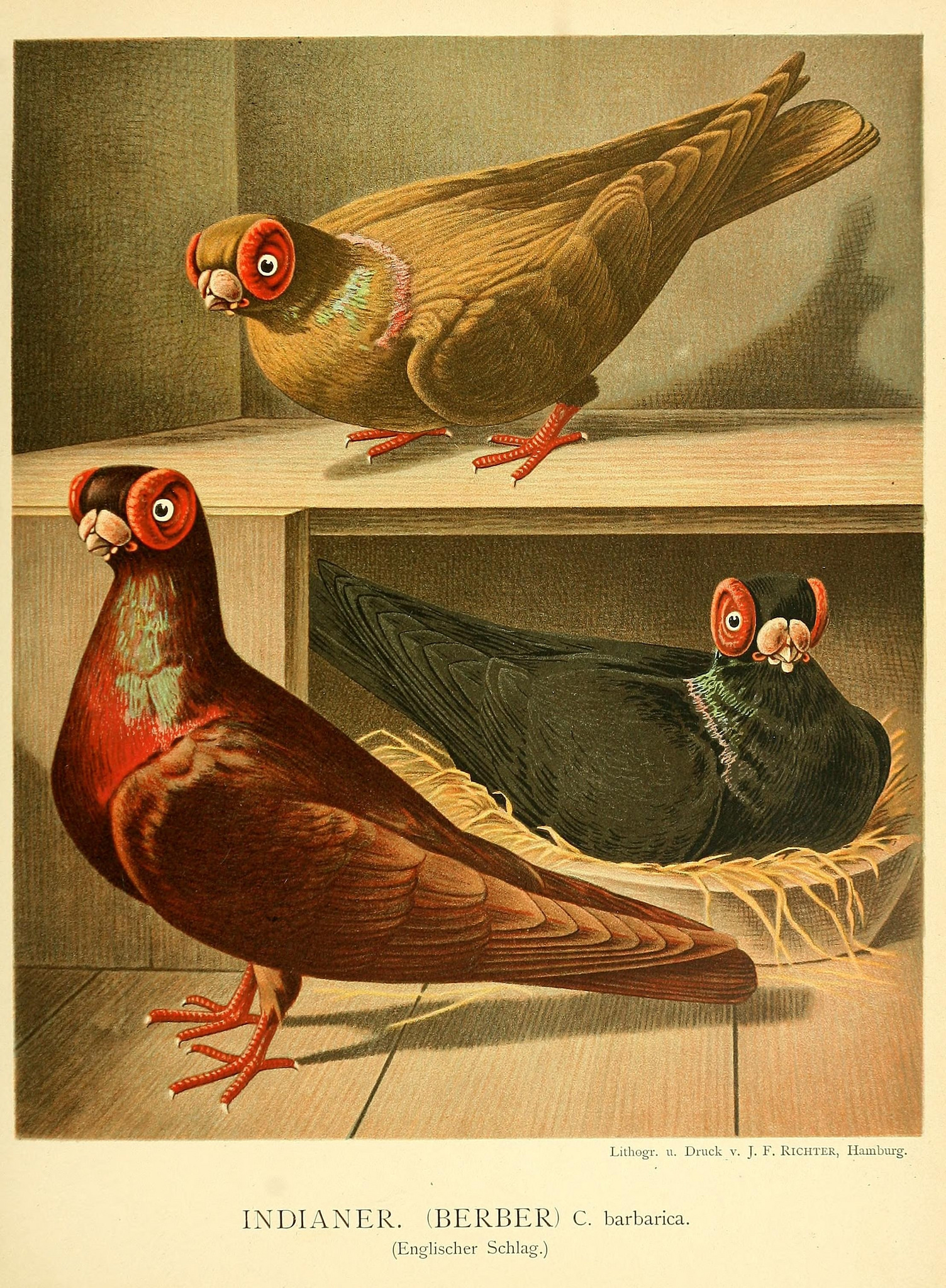 By the time critic Whitwell Elwrin read Darwin's first draft of Origin, he told the naturalist's publishers they were crazy not demand more of an emphasis on the pigeon content, not only because "everybody is interested in pigeons" and his book would be "reviewed in every journal in the kingdom," but because Darwin's fascination for the birds was almost contagious.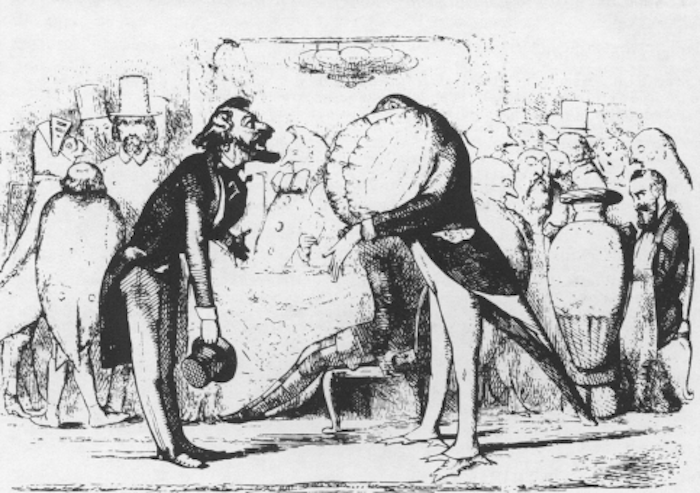 In the next century, pigeons even started winning medals for their contributions in wartime. Both sides of the wars in Europe used pigeons and went to great lengths to try to kill or capture enemy birds and the Germans were even known for training hawks to go after British homing messengers.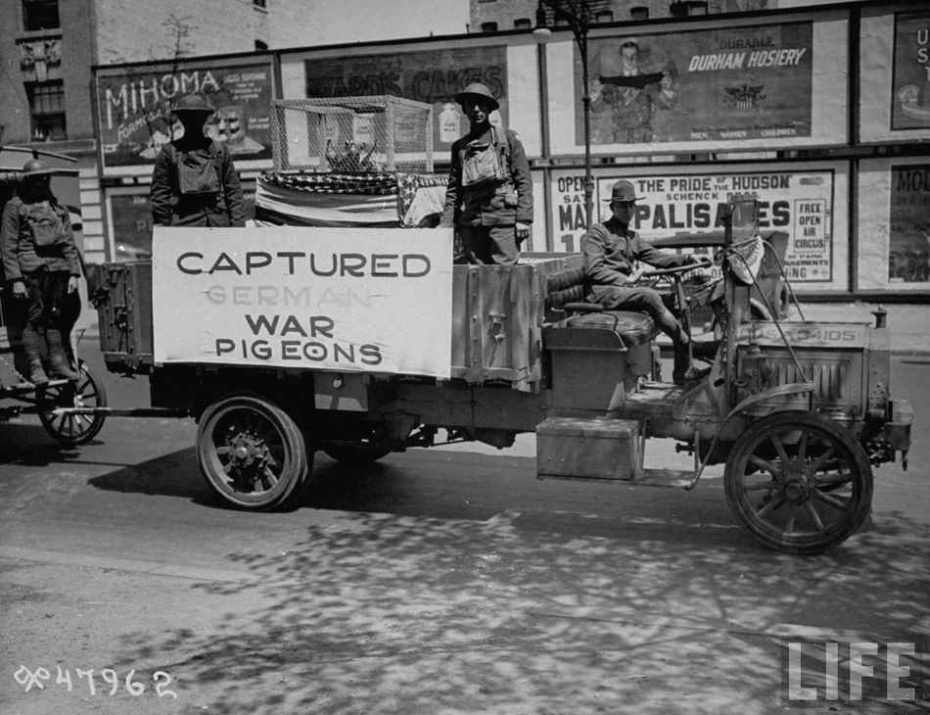 Little Cher Ami (Dear Friend) delivered a message from a surrounded battalion even though she was badly injured in 1918, receiving the Croix de Guerre medal and becoming a big fan favourite out of the 600 pigeons used during wartime. You can see her taxidermied, one-legged self on display at the Smithsonian today.
In fact, pigeons continued to peak in the States. Specifically, in sunny California, which became home to world's largest pigeon…compound? Community? We'd call it a farm, but out of the 100,000 birds at Buena Vista Point in Los Angeles, only about 4,000 were raised for food.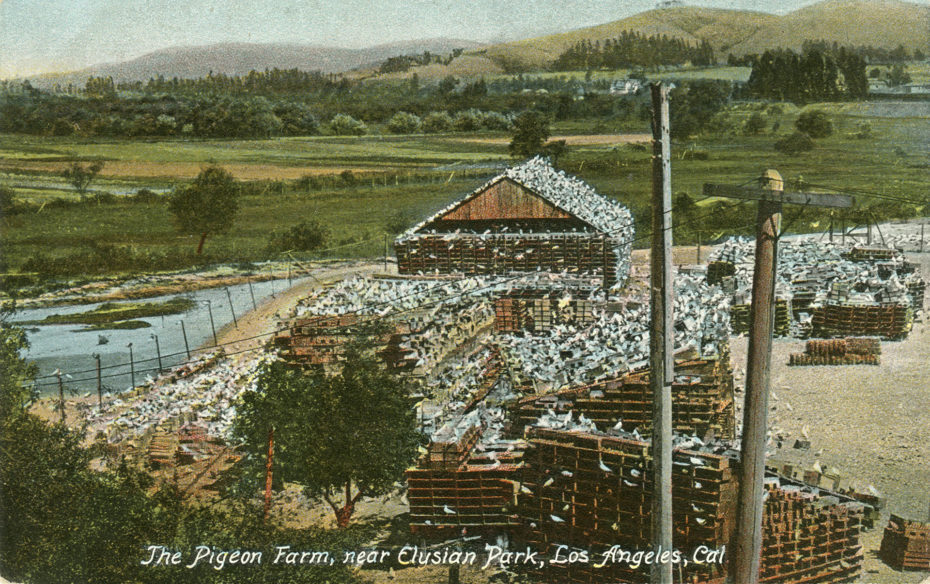 Birds went for 25 cents each, and "only the young, flightless squabs were killed for food; the older, flying birds were kept as breeders, each pair producing an average of twelve squabs per year," reported KCET's Nathan Masters in a 2013 article. Rats were kept out with traps, poachers by vicious dogs. In a way, it was kind of a pigeon paradise. Masters even says that the seemingly endless flock attracted visitors from around the world, with one journalist from the Washington Post writing, "A visit to this queer ranch is one of the pleasures enjoyed by most tourists. [It's a] flourishing little town of pigeons."
So what happened? How did pigeons go from pageants, to Darwin, to war heroes, to arguably the most hated bird on the planet? Well for one, remember that we're talking about the difference between feral and domesticated pigeons– the former of which tend to wreak havoc on booming cities, and were discovered as carriers of disease (though not much more than other wild animals) in the 1950s.
At least, that's one perception. In 2016, Audobon journalist Matt Soniak looked to the work of sociologist Colin Jerolmack on the antagonising of New York City's pigeons. After going through nearly 200 articles mentioning pigeons in the city, he found that the first mention of the term "rats with wings" wasn't until the 1990s, and that above all, it's feral pigeons' abilities to literally crap all over New Yorker's city lives that makes them so annoying. "The environments we build are separate from natural ones," writes Soniak, "In what sociologists call our "imaginative geography" of cities, there's a border that separates clean, orderly civilization and wild, uncontrolled nature." Raccoons, rats (for the most part), roaches– all of these things don't mingle in your space in the middle of the day. Except pigeons. Who will literally poop on it.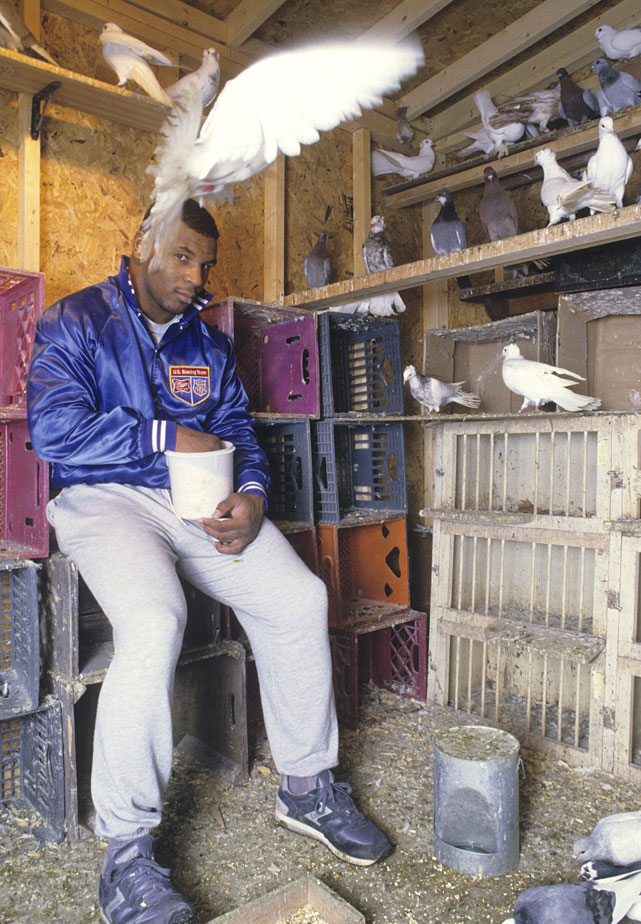 On the upside, there are still societies and meet-ups for pigeon breeders, with the National Pigeon Association holding an annual competition (learn more here). Oh, and did we mention that boxing champion Mike Tyson has become a passionate pigeon advocate in the past year?