Wes Anderson did it again with another eye-feast of aesthetics in "Asteroid City", set in futuristic quasi-mid-century Southwestern United States, a barren desert setting reminiscent of New Mexico or Arizona. He's made us want to pack some hard-sided suitcases, load up the station wagon, and get our kicks back on Route 66. After watching Asteroid City, you too may be considering changing your summer plans to include the American Southwest, or a quaint Asteroid City-style motel….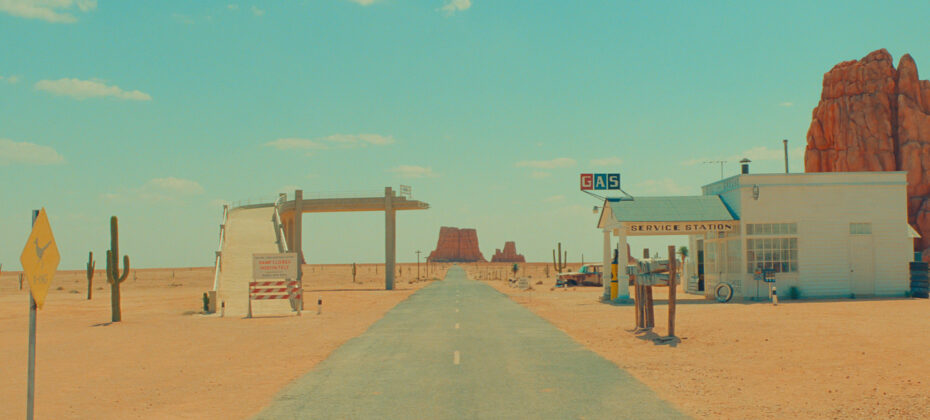 Ironically (or perhaps not for Wes Anderson) Asteroid City wasn't filmed in the Southwestern United States as its meant to portray but actually it was filmed in Chinchón, Spain a location long-known for being the backdrop of Spaghetti Westerns and other famous films like The Good, The Bad, and The Ugly. So while we may not be able to say exactly which motels inspired Asteroid City, we can explore some of the motifs and styles clearly associated with Asteroid City's style.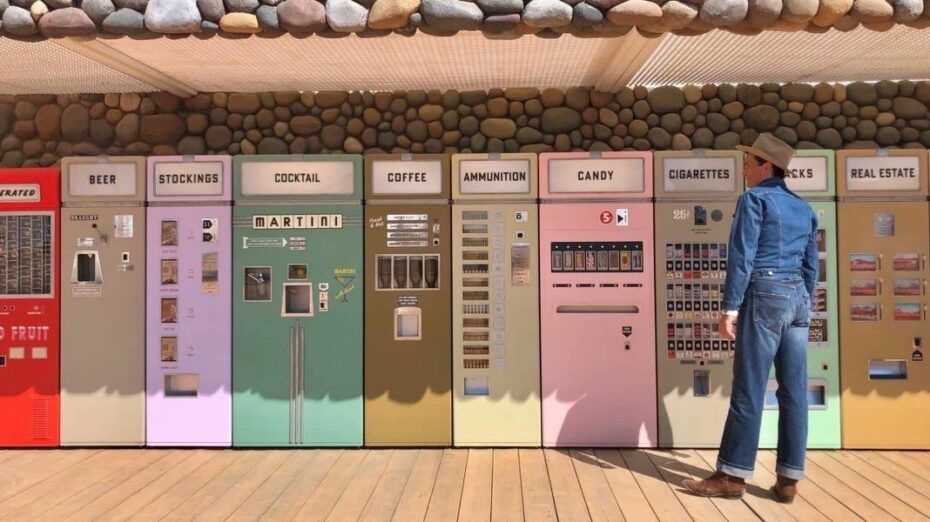 Clean lines, geometric shapes, vibrant color palettes, vintage signage, and retro establishments such as diners, skating rinks, and retro ice cream parlors. Take a gander at this lineup of motels scattered across the United States that could easily be mistaken for a Wes Anderson film set…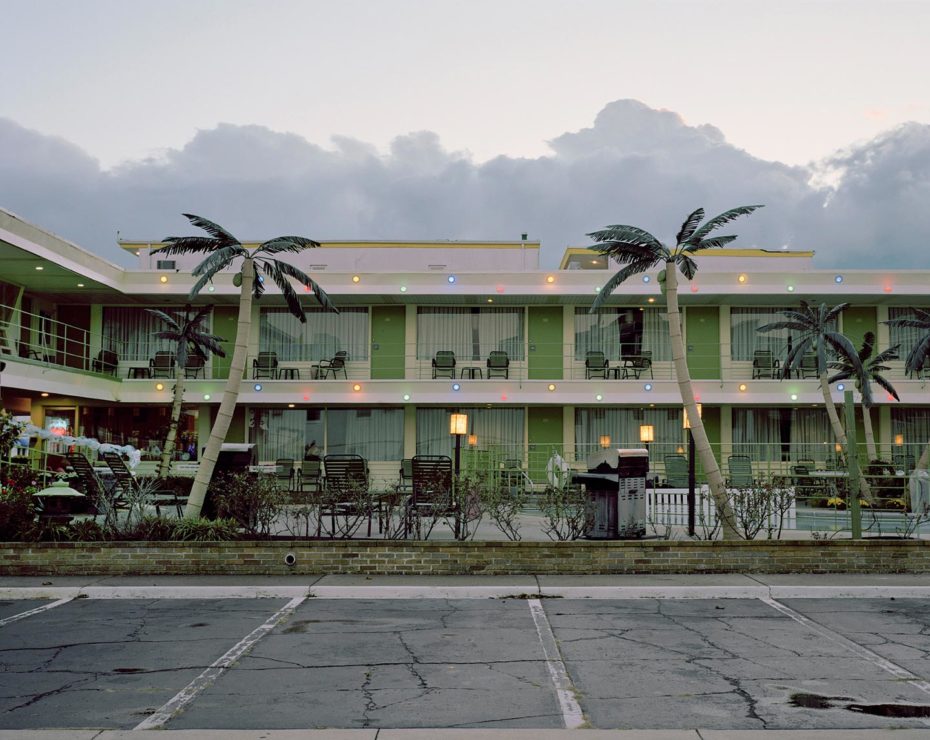 Starting off strong with a collection of kitschy mid-century motels found in Wildwood, New Jersey, perfectly captured by American photographer Tyler Haughey, this two-mile strip of "Doo Wop" motels could easily serve as inspiration for a Wes Anderson film set in the 1950s and 60s.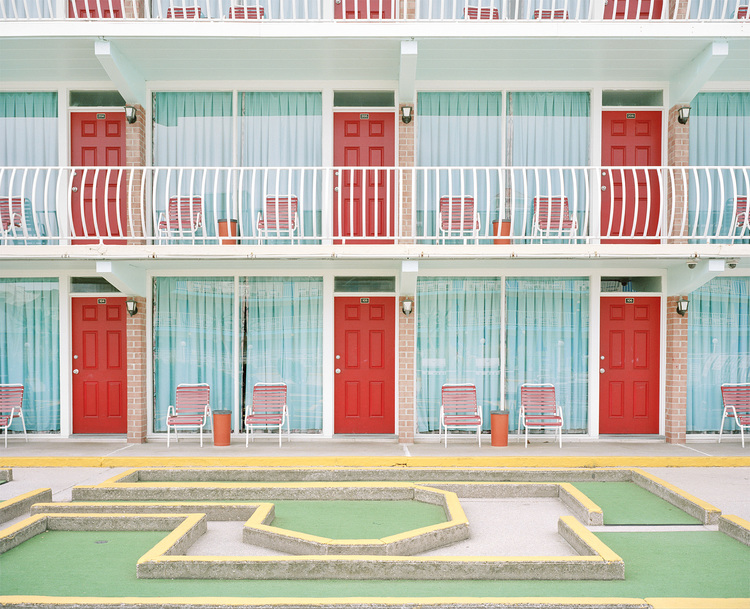 The Jersey Shore earned a certain kind of reputation when MTV cameras infamously descended on its coast in the naughties, but "guidos" aside, in the 1950s, it was Hollywood royalty like Marilyn Monroe and Grace Kelly who had claimed it as their summer vacation spot. In post-war America, the shore hosted some of the biggest names in the music business in clubs around the island, including Bill Haley and Chubby Checker during the early days of Rock'n Roll and Doo-Wop music.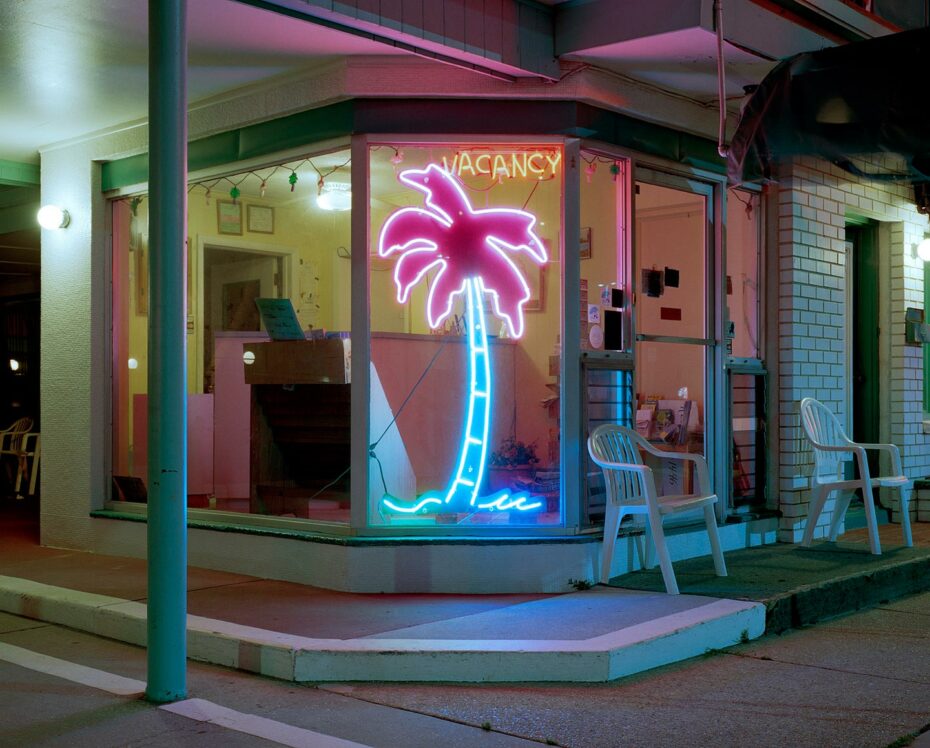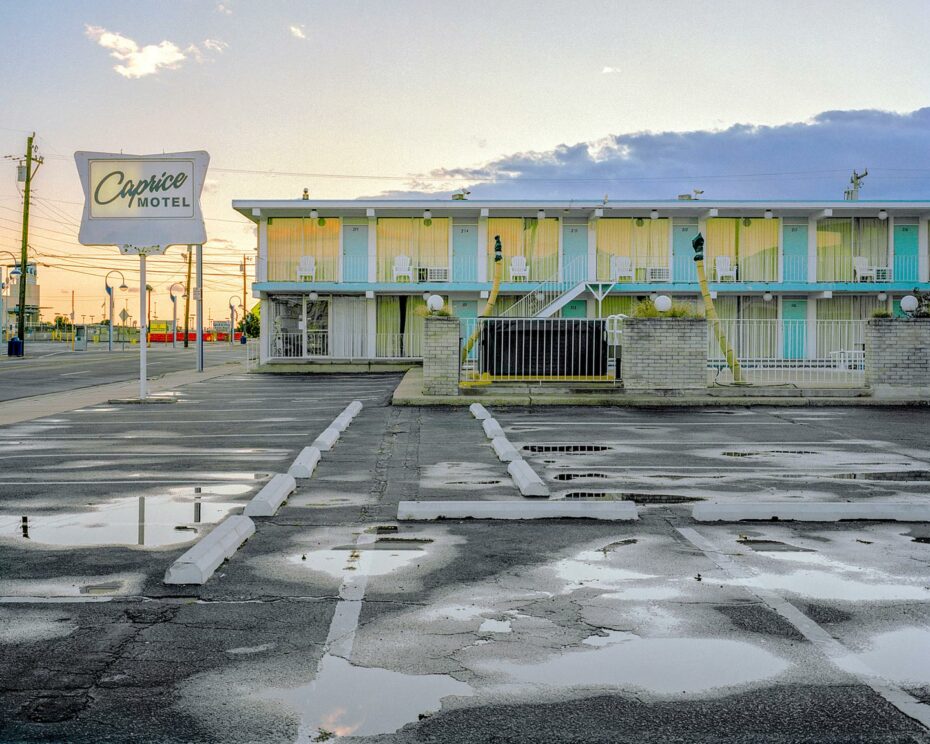 The motels that were built during this period are some of the finest examples of midcentury European design and can now be considered as architectural time capsules, all located on a small five-long barrier island in New Jersey known collectively as "The Wildwoods". In fact, they make up the largest concentration of postwar resort architecture in the United States.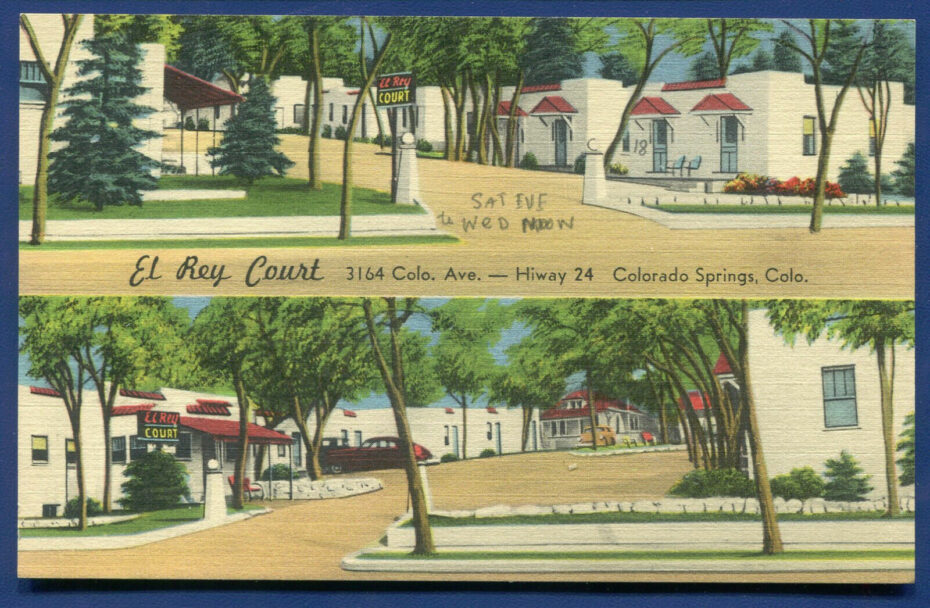 But along Route 66 in Southwestern America is where the Asteroid City motel inspiration is really found and where there are more Asteroid City-esque motels than you can shake a stick at. El Rey Court (previously known as El Rey Inn and originally host to 12 rooms) is built in the traditional adobe style of the Southwest and over the years has expanded into an 86-room motel on 5 sprawling dusty acres.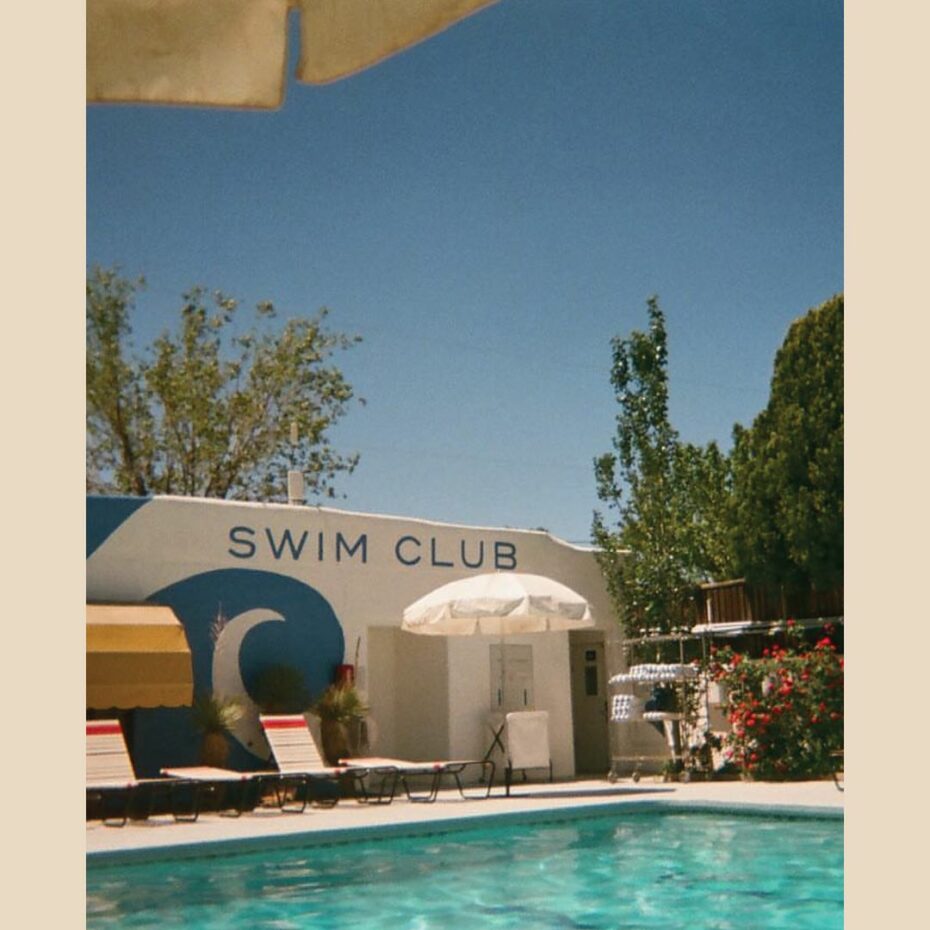 Next up, the redoubtable El Rancho hotel in the city of Gallup which opened in 1937 as a base for movie productions. Previously host to the likes of John Wayne, Humphrey Bogart, Katherine Hepburn, Doris Day, Kirk Douglas, Gregory Peck and Jane Fonda (the list goes on) El Rancho was (and still is) an iconic pitstop on Route 66 whose neon sign exterior and midwestern interiors are reminiscent of similar motifs in Asteroid City.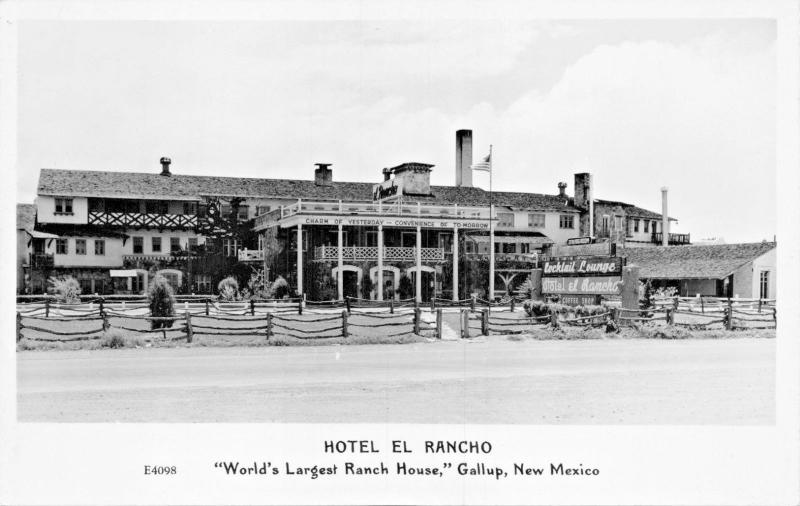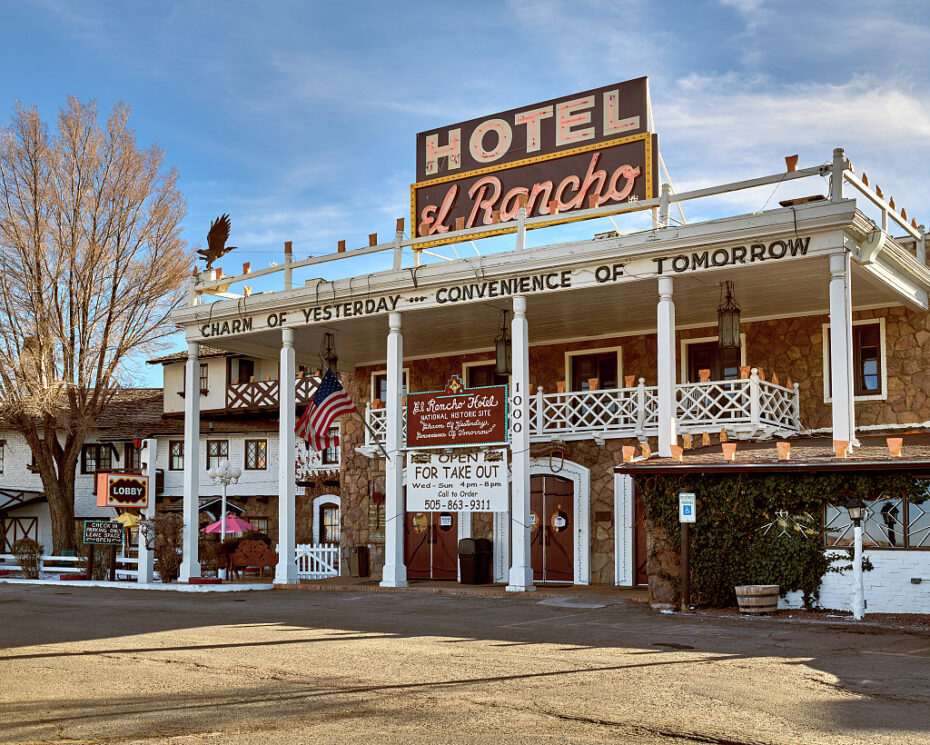 It's slogan: "Charm of Yesterday, Convenience of Tomorrow" is rendered in neon above the main entrance.
One of the central plot lines in Asteroid City is that the Asteroid City Motel and Asteroid City itself was created as a tourist town to capitalize on the nearby asteroid crater, and just like in the film, you can stay at a motel near a real crater at the Wigwam Motel in Holbrook, Arizona. The Wigwam Motel is exactly that, a collection of white and red wigwams in the middle of a stunning Arizona backdrop where you can get some peace and quiet and take the opportunity to visit nearby Barringer Meteor crater.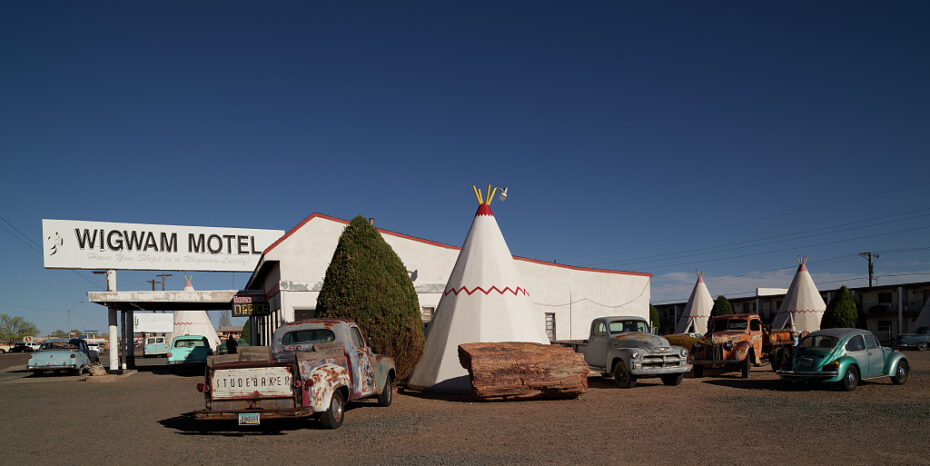 It was part of the "Wigwam Villages, a motel chain built during the 1930s and 1940s. There were seven locations: two in Kentucky and one each in Alabama, Florida, Arizona, Louisiana, and California.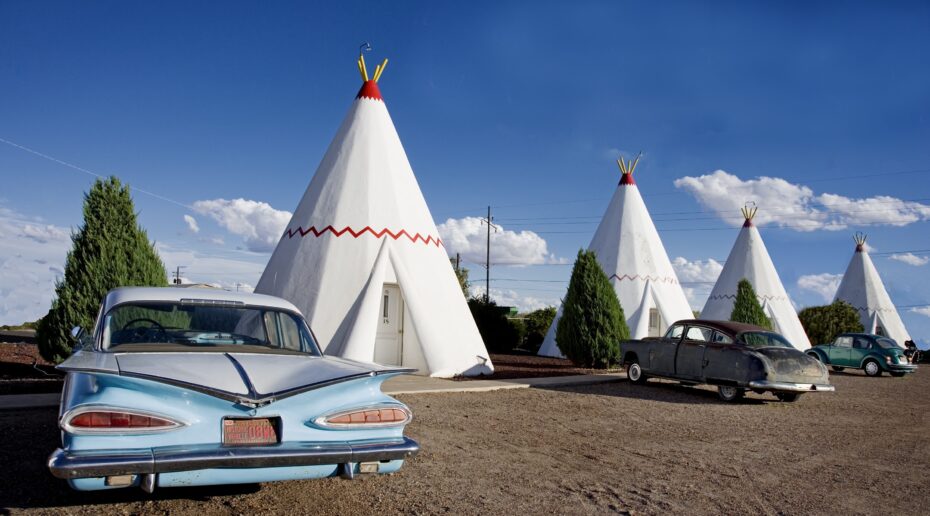 Heading further South into Texas, the Como Motel in Richardson has more to offer than just the ordinary overnight stay. Steeped in local legend and beloved by local residents, in the 1980s the Como Motel was the rendezvous for the infamous love affair between Candy Montgomery and Allan Gore, an affair that took a jealous turn and ended in Candy Montgomery murdering Allen's wife Betty by striking her with an axe 41 times – and still being acquitted of the crime (Jessica Biel stars in a TV series about the murder). The Como Motel is actually scheduled to be demolished, but Richardson residents are working to overturn the decree and save the local landmark.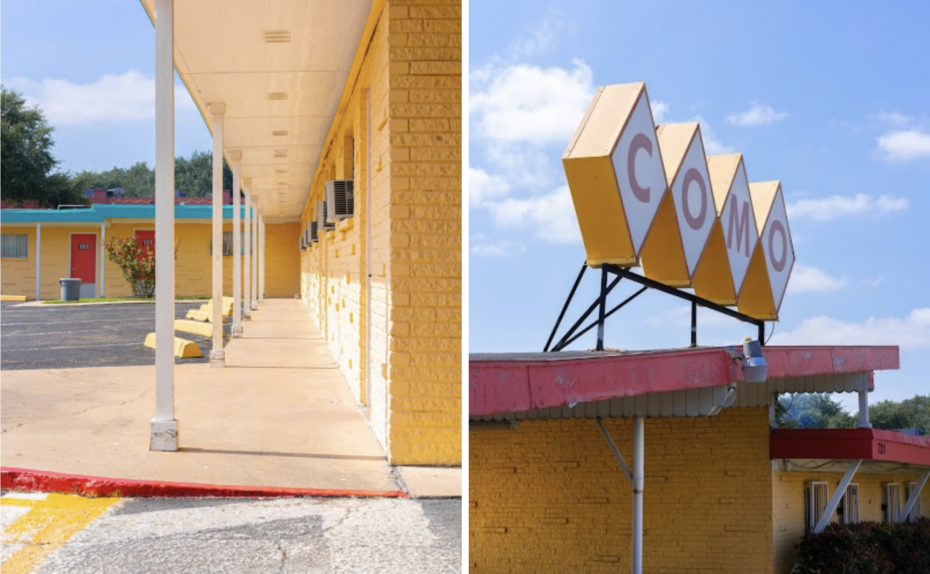 With its quintessential retro sign reminiscent of the Asteroid City Motel managed in the film by Steve Carrell, the Munger Moss Motel in Lebanon, Missouri is an award-winning Route 66 motel that prides itself in promoting and maintaining the rich history and famously friendly service of traditional Route 66 motels.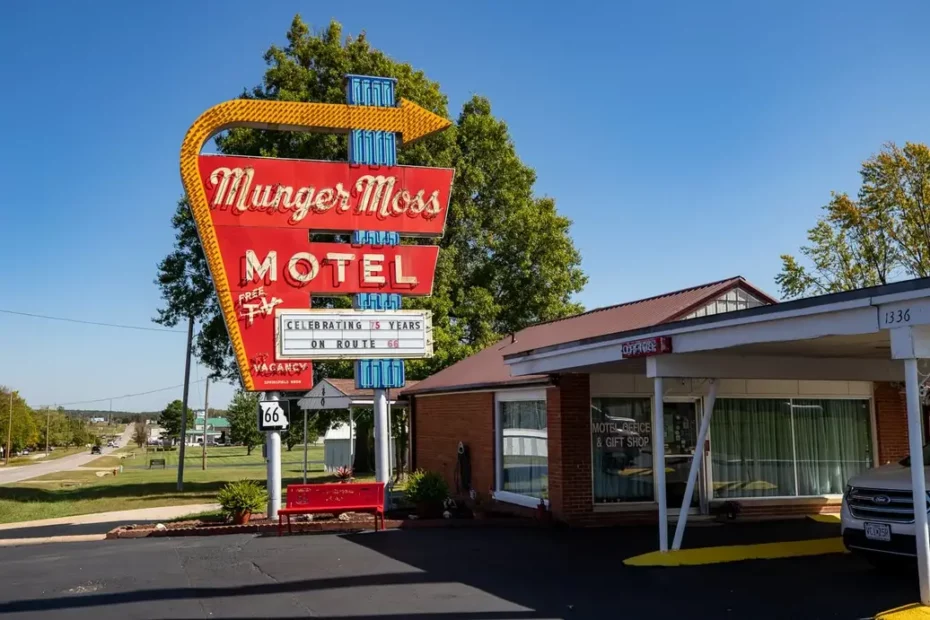 Our final official stop along our Asteroid City motel route may not necessarily have the same style or architecture as the Asteroid City Motel, but The Dog Bark Inn in Cottonwood, Idaho is shaped like a giant beagle dog. And well, that's just about as Wes Anderson as it gets.
And you'd like to venture further afield, we've got plenty of other places you can vacation with Wes Anderson, from Poland to India.