1. The Speakeasy Nightclub hidden in an Abandoned NYC Water Tower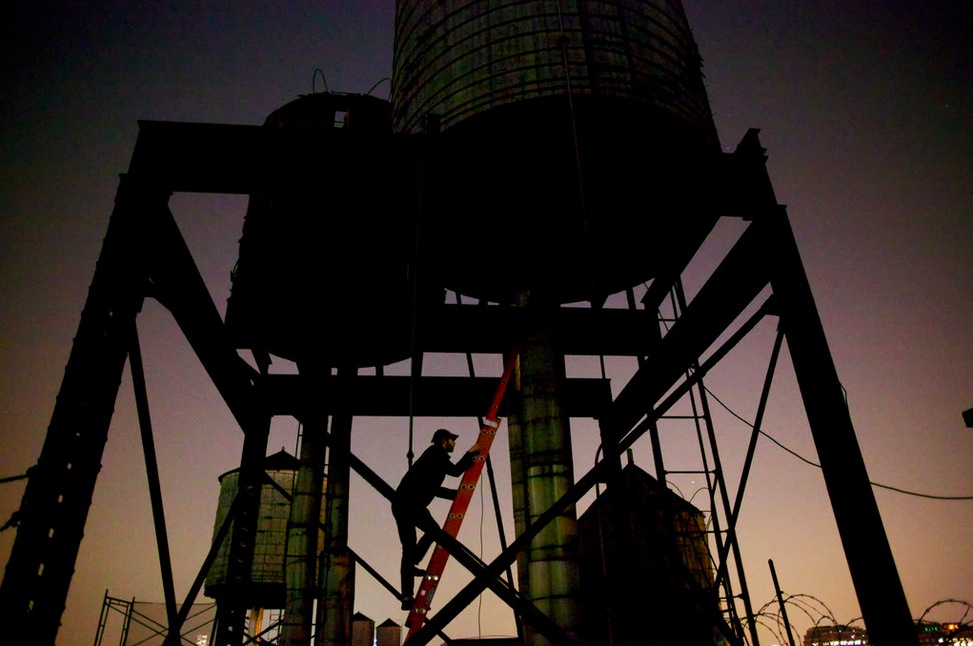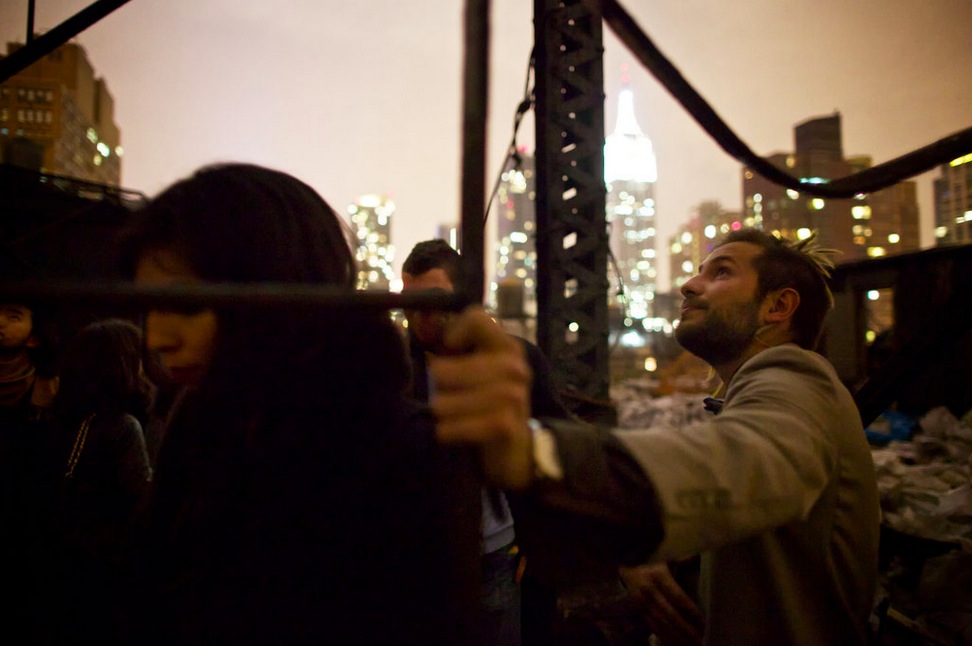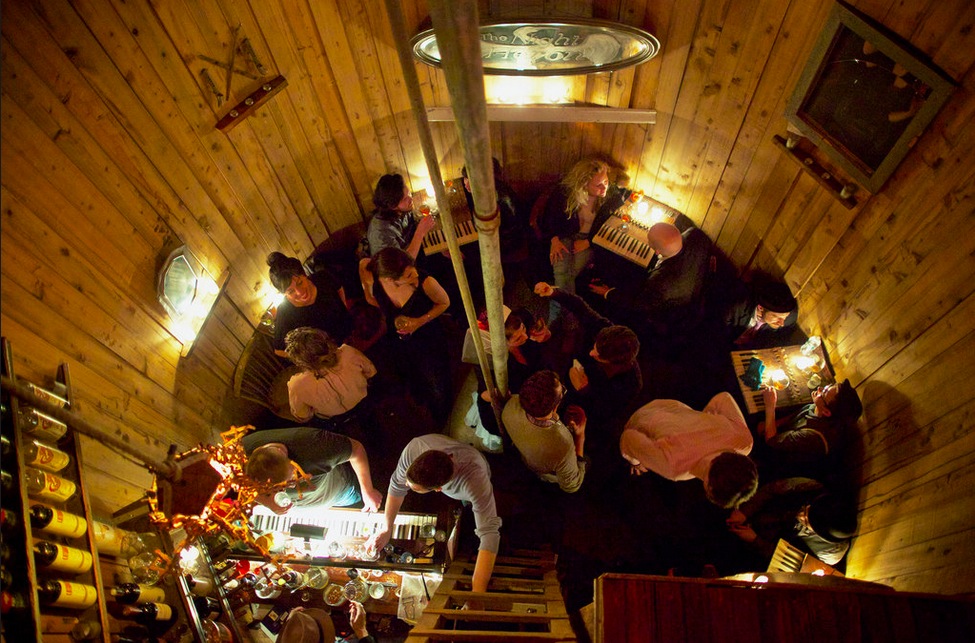 "The Night Heron was an invitation-only nightclub held illegally in a water tower atop a vacant building in Chelsea." Guests had to make their way through a deserted building, then climb up a ladder to reach their destination.  New York Times  photographer Benjamin Norman captured the scene, which has since moved on (not being legal and all…)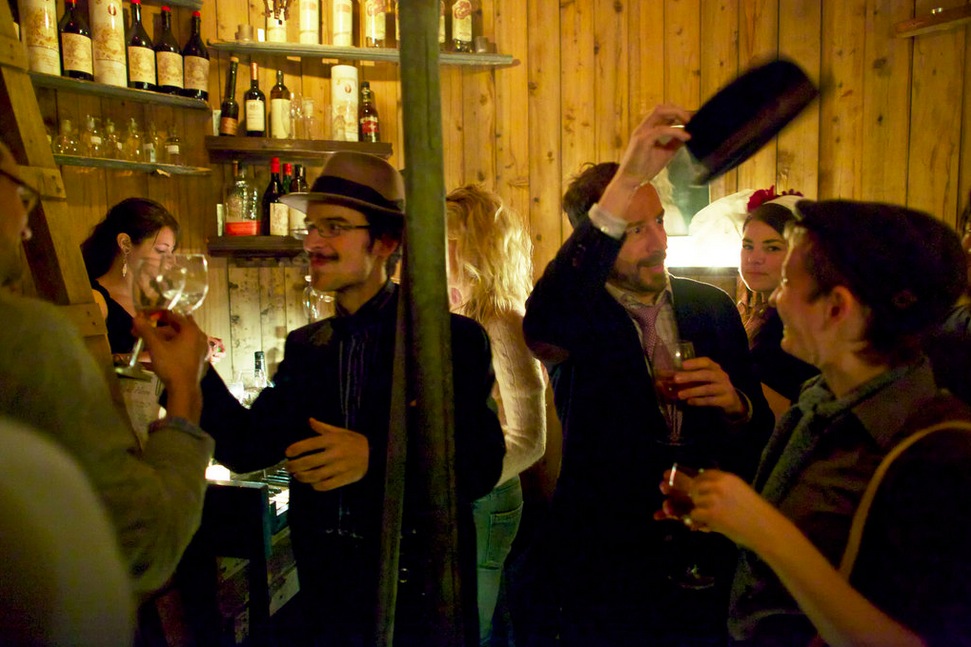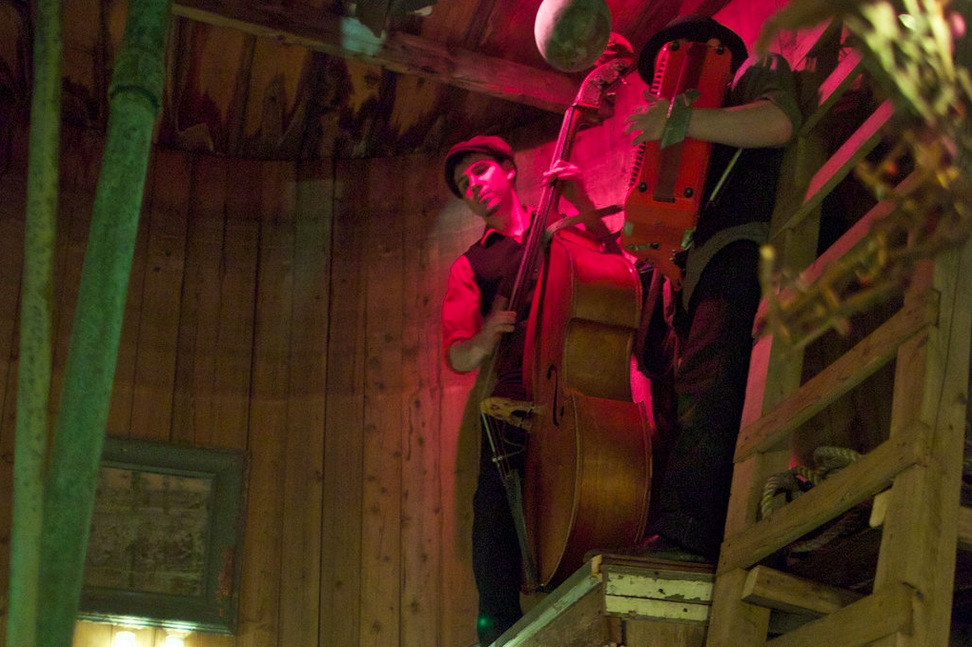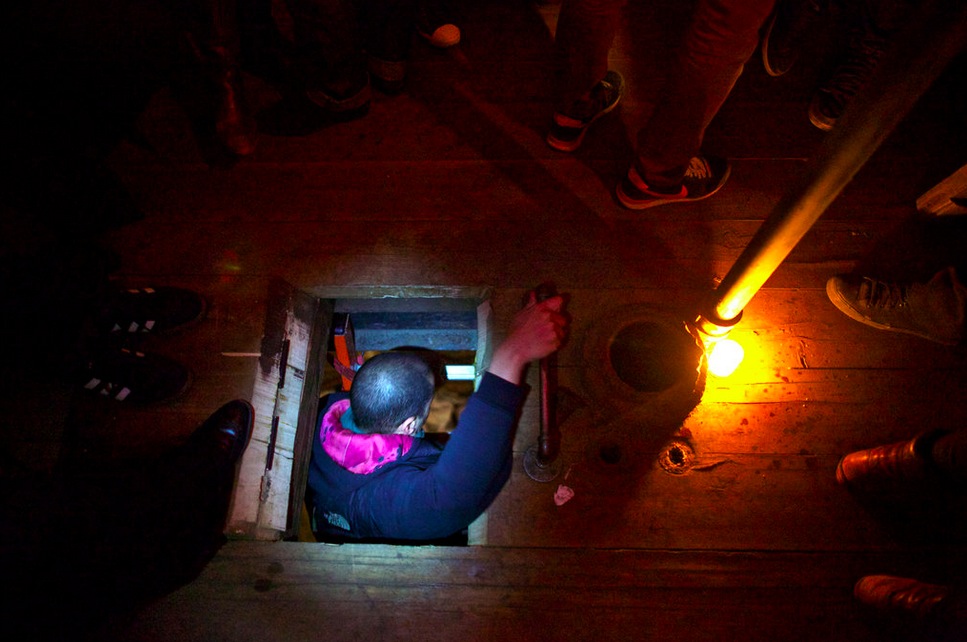 2. You may be cool, but you'll never be "Frank Sinatra stepping out of a helicopter with a drink in his hand" cool.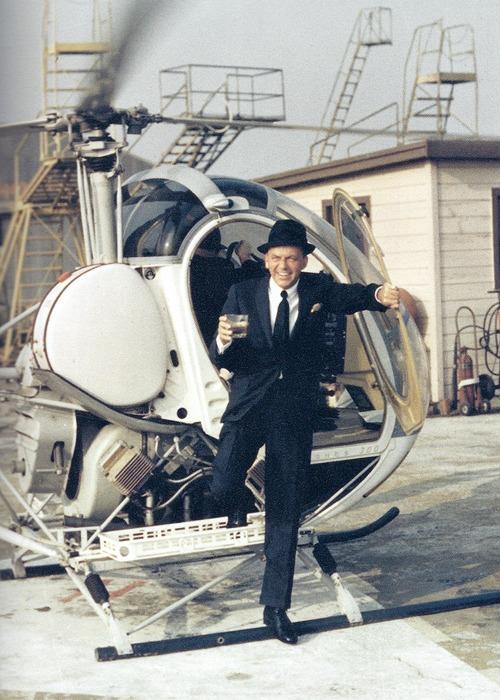 Found on Reddit
3. The world's first camping trailer hostel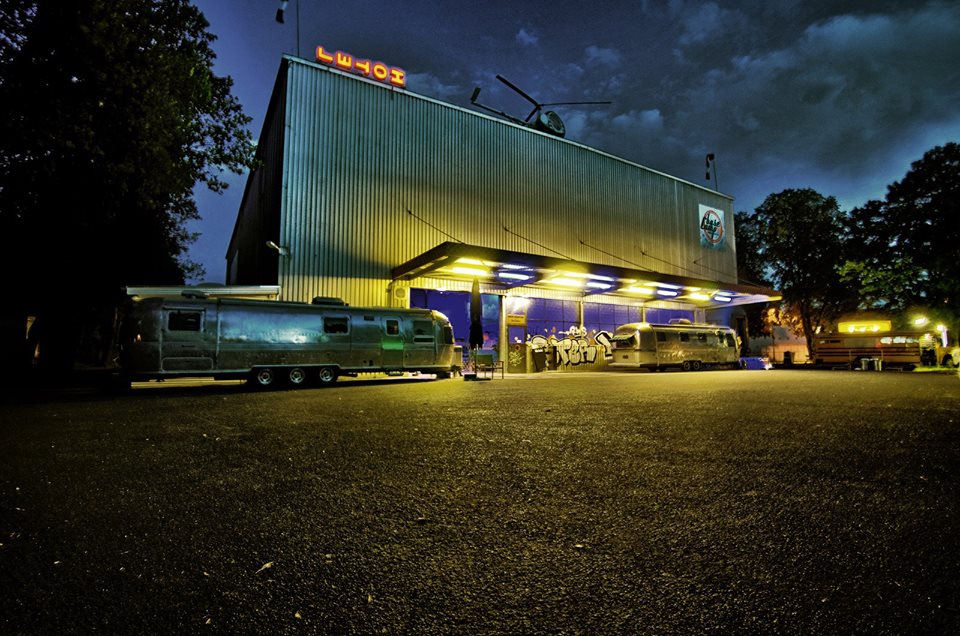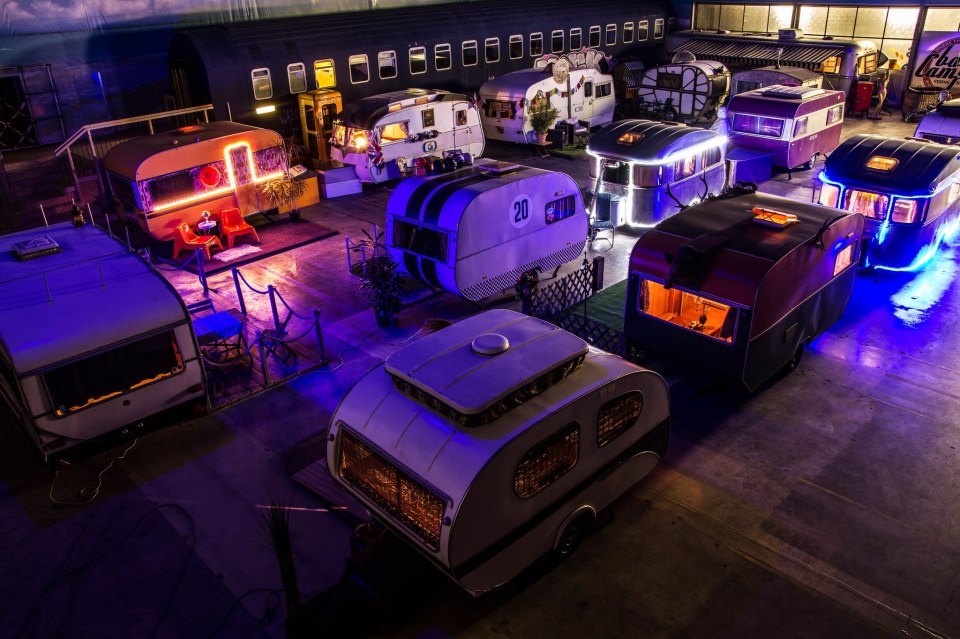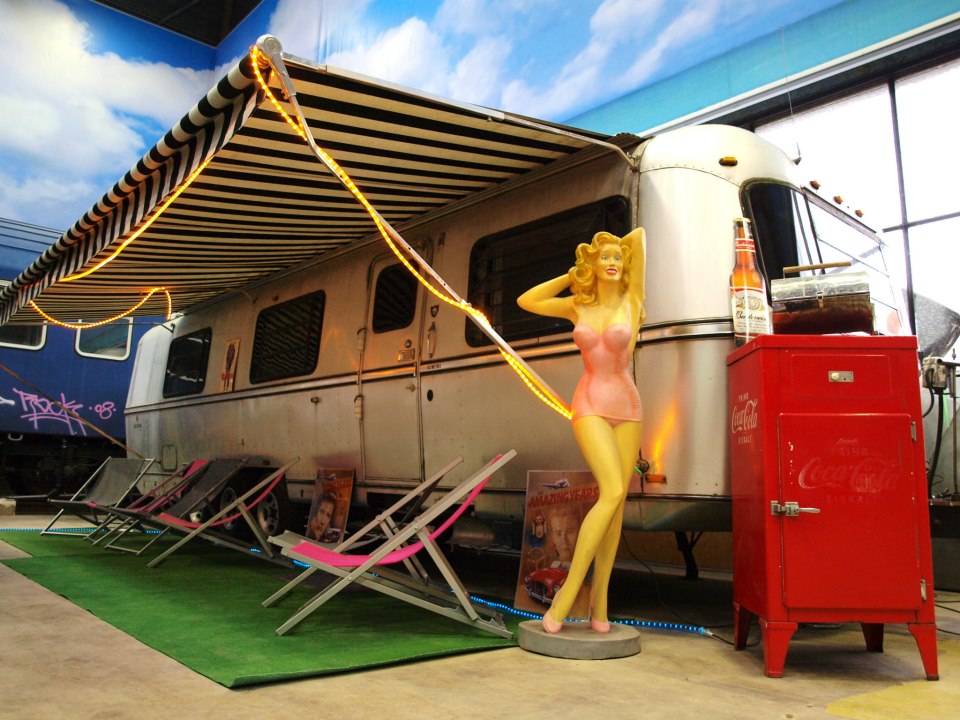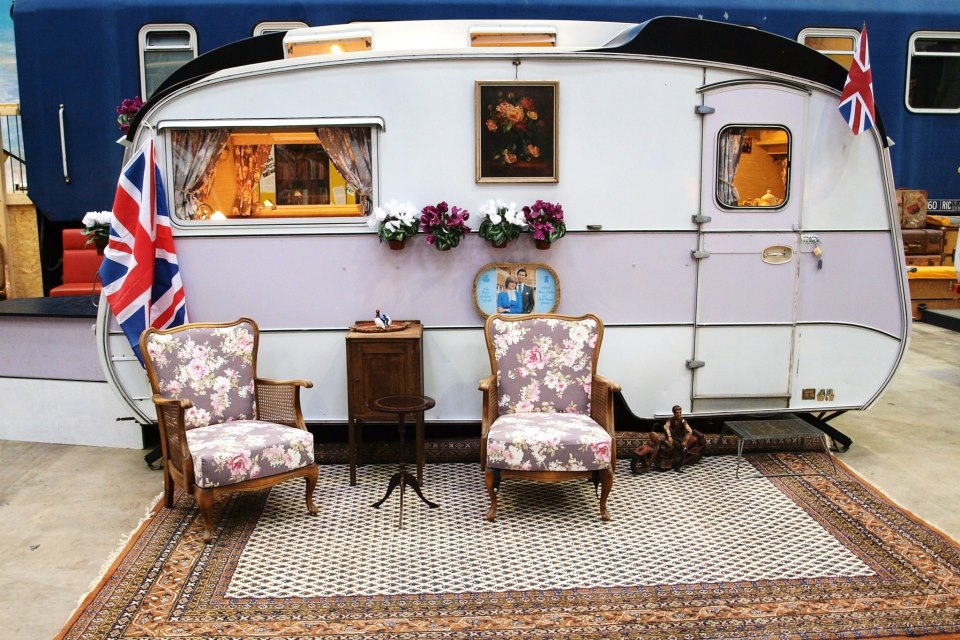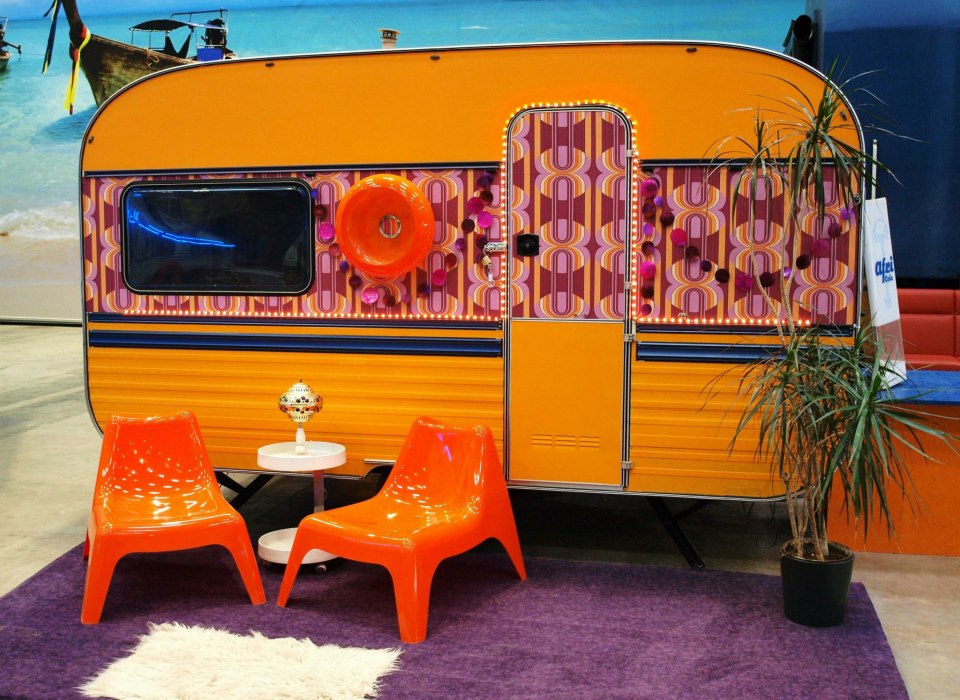 Base Camp Bonn Young Hostel, the world's first camping trailer and Pullman coach hostel, in Bonn, Germany. The hostel which was opened in August of this year in a former storage facility, consists of 15 various vintage camping caravans, two former railway Pullman coaches and four used U.S. Airstream trailers all with shared washrooms. The prices of the 120 beds in the 1600 square meter indoor complex range from 22 to 69 euros per night. Each trailer was individually designed by film and TV outfitter Marion Seul.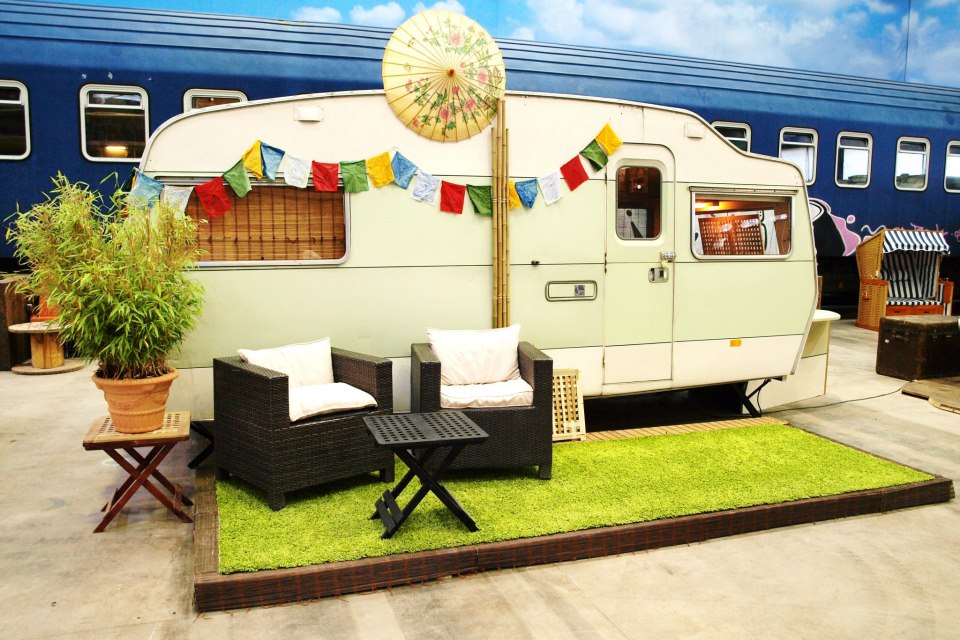 4. The lesser-known sights of North Korea
Found on Imgur
5. An Ad-Free Version of the VOGUE September issue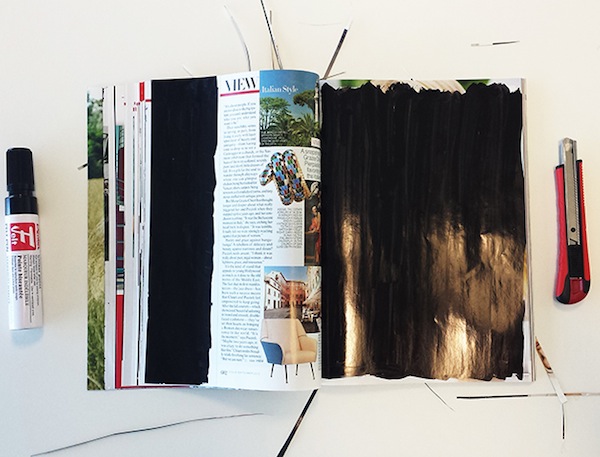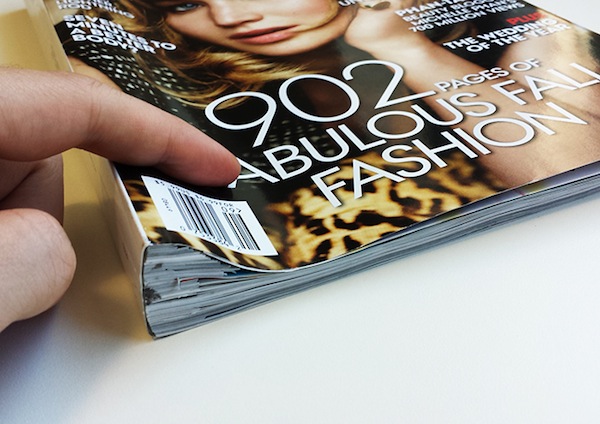 This year, VOGUE US released a 902-page version of the fashion bible for fall—most of which (70%) is just ads. Singaporean copywriter Joseph G Davies, who's currently based in Seoul, South Korea, decided to modify a copy of the magazine. "What I did was to cut out all the pages with advertisements, and left only the articles," he wrote. "For the pages I couldn't remove, I went over them with a big fat permanent marker."  Found on Design Taxi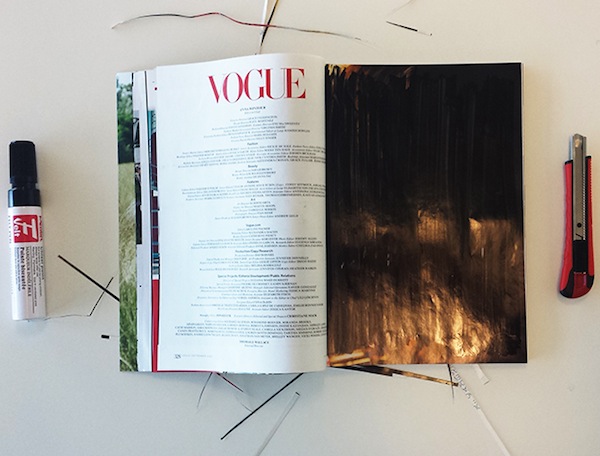 6. Early 20th Century Postcards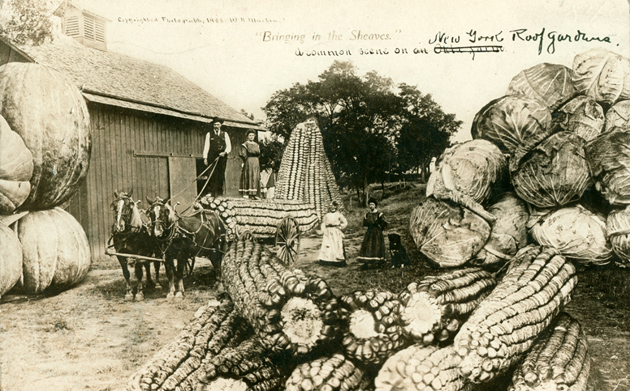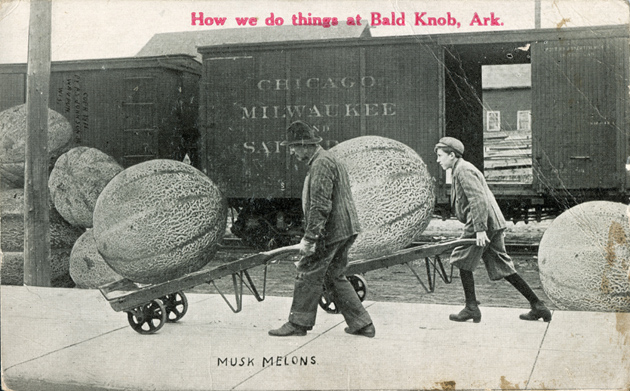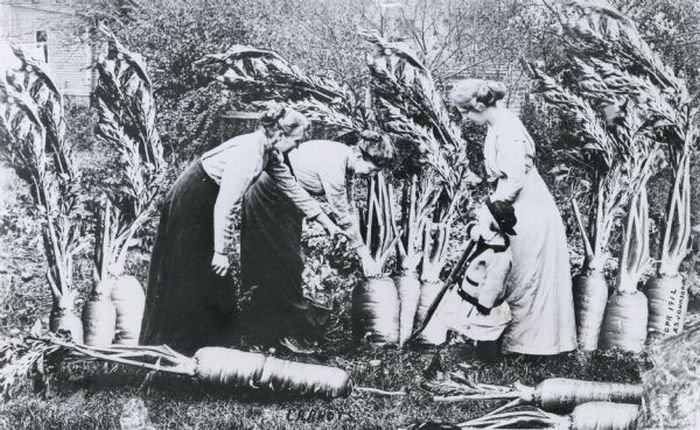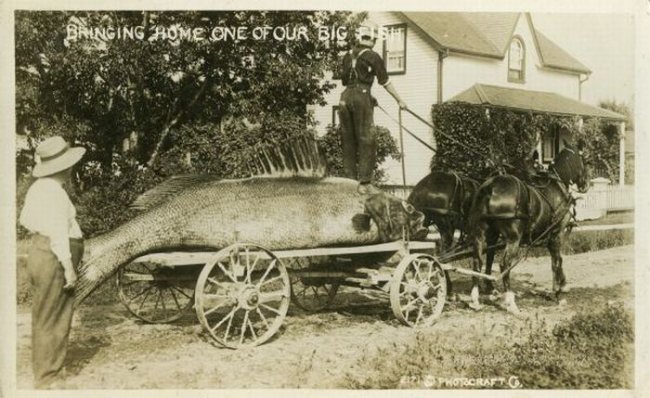 American Tall-Tale postcards emerged around the turn of the 20th century, when postcards came to function as surrogates for travel. Nowhere did these modified images become more prevalent than in rural communities that hoped to forge an identity as places of agricultural abundance to encourage settlement and growth.
Found on Encyclopedia Homeschoolica
7. (Little) Hot Wheels: Fiat Topolino 500c
Manufactured by Fiat from 1937 to 1955, the Topolino (the Italian name for Mickey Mouse, meaning "little mouse") was the name given to the first Fiat 500 which was one of the smallest cars in the world at the time of its production. Launched in 1937, three models were produced until 1955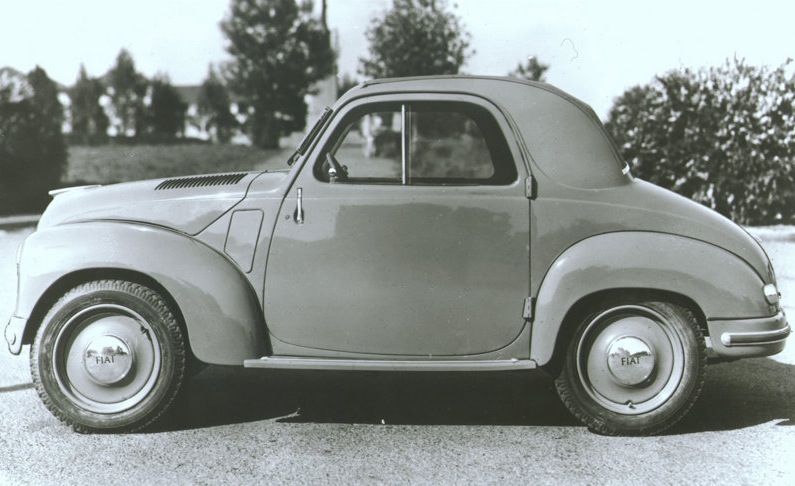 8. Oh, just a plant that grows both Tomatoes and Potatoes
(You say tomato, I say potato)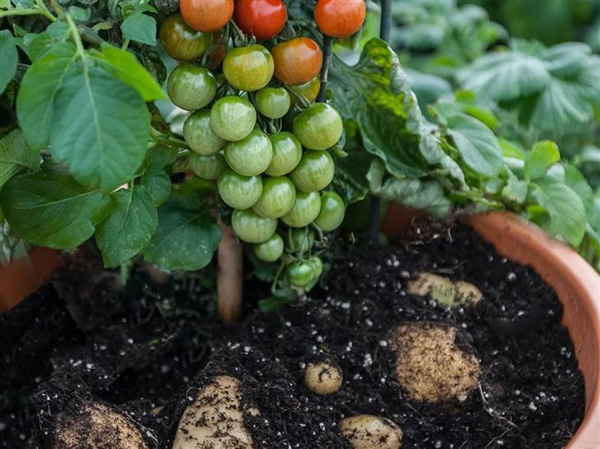 Behold, the tomato-based combo plant, the Tomtato, a plant that is both tomato and potato. Michael Perry, new product manager at UK's mail order seed and plant company Thompson & Morgan, told NBC News, "It's the perfect marriage. Why wouldn't someone want to buy one?"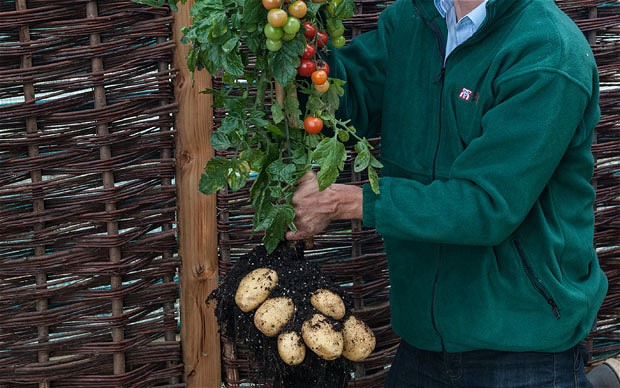 Found on Neatorama
9. Beijing's Haunted Mansion
Chaonei Dajie No.81 building is one of the most famous haunted places in Beijing. It was built around 1900 and was supposed to be a church presented as a gift to the British colonists but was shut down due to on-going wars and the collapse of the Qing dynasty. At that time, a high-ranking official lived there. He, however, abandoned it and his family when the communists took power. His concubine then hanged herself there because of the grief.
Since that day, people can still hear someone crying during storms and at night. When the Red Guards who lived in the house during the Cultural Revolution, they were frightened and left. The once luxurious mansion is now a dilapidated shadow of its former self. When the Chinese government attempted to pull this building down, the entire project was halted due to the mysterious disappearances of several construction workers. Ghost stories keep potential tenants away, and the building is now on a historic preservation list so it can't be torn down, just renovated.
Found on Oddity Central photos by Dennis Wu
10. A "Sun-Tan Vending Machine", circa 1949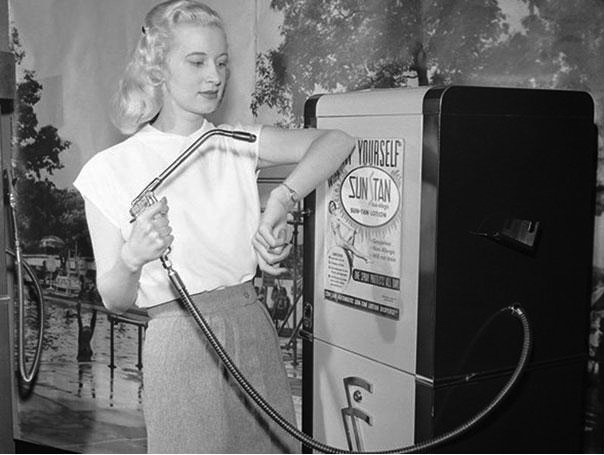 Found on Bored Panda
11. A Secret Museum of Propaganda Posters in Shanghai, China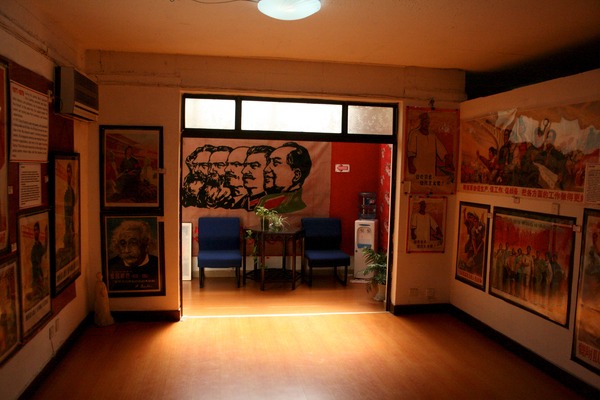 The Shanghai Museum of Propaganda Posters is an extensive museum incorporating more than 5,000 individual prints. It is, however, famously hard to find. Located in the basement of an apartment block in a suburb of Shanghai, there are few enough signs to give away the location of the museum.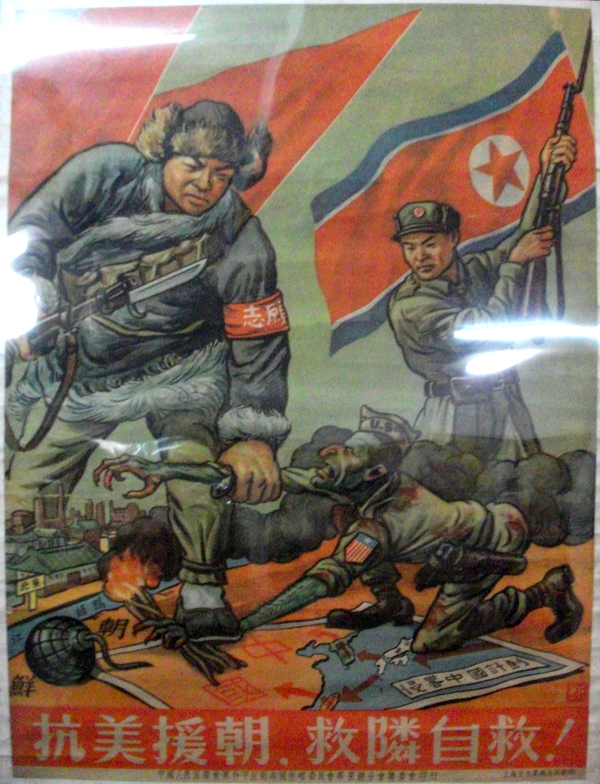 The majority of pieces on display at the Shanghai Museum of Propaganda Posters come with English translations:
"Help North Korea to fight America, rescue neighbour and self-salvation!" reads one.
Found on Atlas Obscura
12. Janis Joplin's Last Interview
Recorded four days before her death.
13. "No wonder dad hid mom's high school yearbook from me as a kid…"