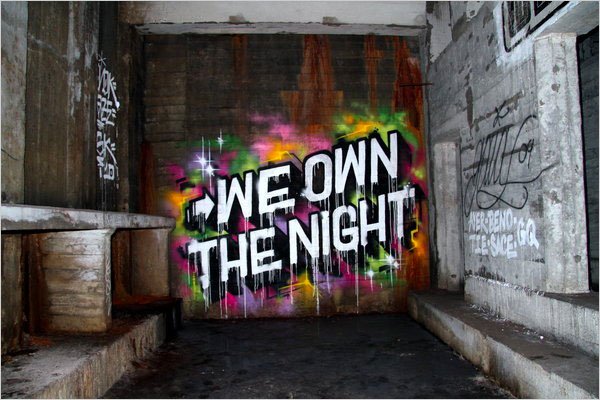 Only a few people in the world will ever get to say they've seen this place and its artworks…
In 2009 the Underbelly Project project began four stories underneath the skin of New York.
For 100 years, a massive subway station sat unfinished, unused, undiscovered.
Over the course of a year, artists were secretly escorted into that station to leave their creative mark.
Unobstructed by the pressures of commercial sales, email or daily routines, each artist painted for one full night.
The original entrance has since been removed and darkness has reclaimed the station. It has become an elusive pirate treasure of contemporary art.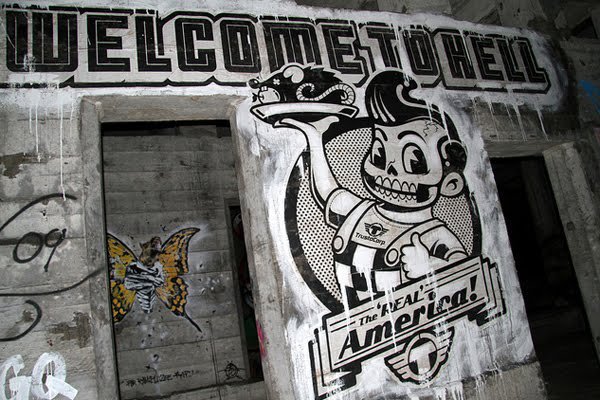 The curators call it "an eternal show without a crowd". Collectors can't buy the art, the public won't be able to see it, but they want you to know it's there, like urban folklore. Getting to the Underbelly space involves breaking the law, of course; waiting at a functional station's platform until it's empty and then slipping unnoticed into 'no man's land beyond', which will hopefully lead you safely to the old station's entrance.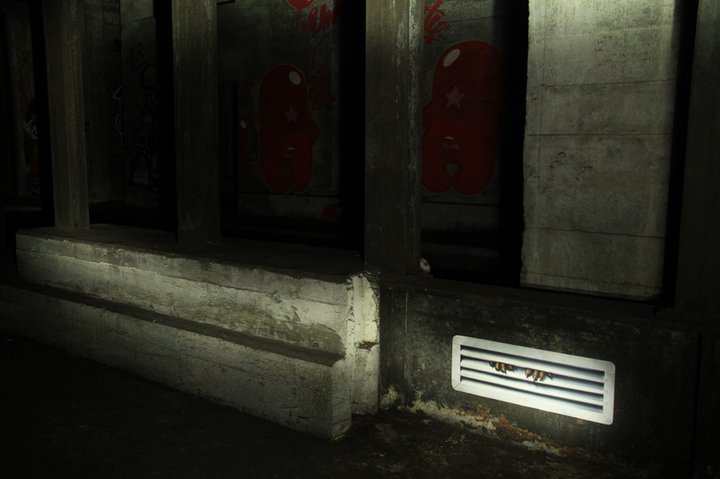 Banksy turned the project down because he was promoting his film, but the secret exhibition is home to artworks by well-known and familiar street artists including Roa, who does those giant rats on the side of buildings, Swoon, who you might recall created a real-life 'Waterworld' project, and Ron English, whose artworks have sold for up to $200,000…
Take a visual tour of the place…
Fancy having a candlelight dinner in an century old abandoned subway station surrounded by rarely seen murals and street art? Chances are slim but keep an eye on The Underbelly Project on Facebook just in case.
via Hustler of Culture and the NY Times