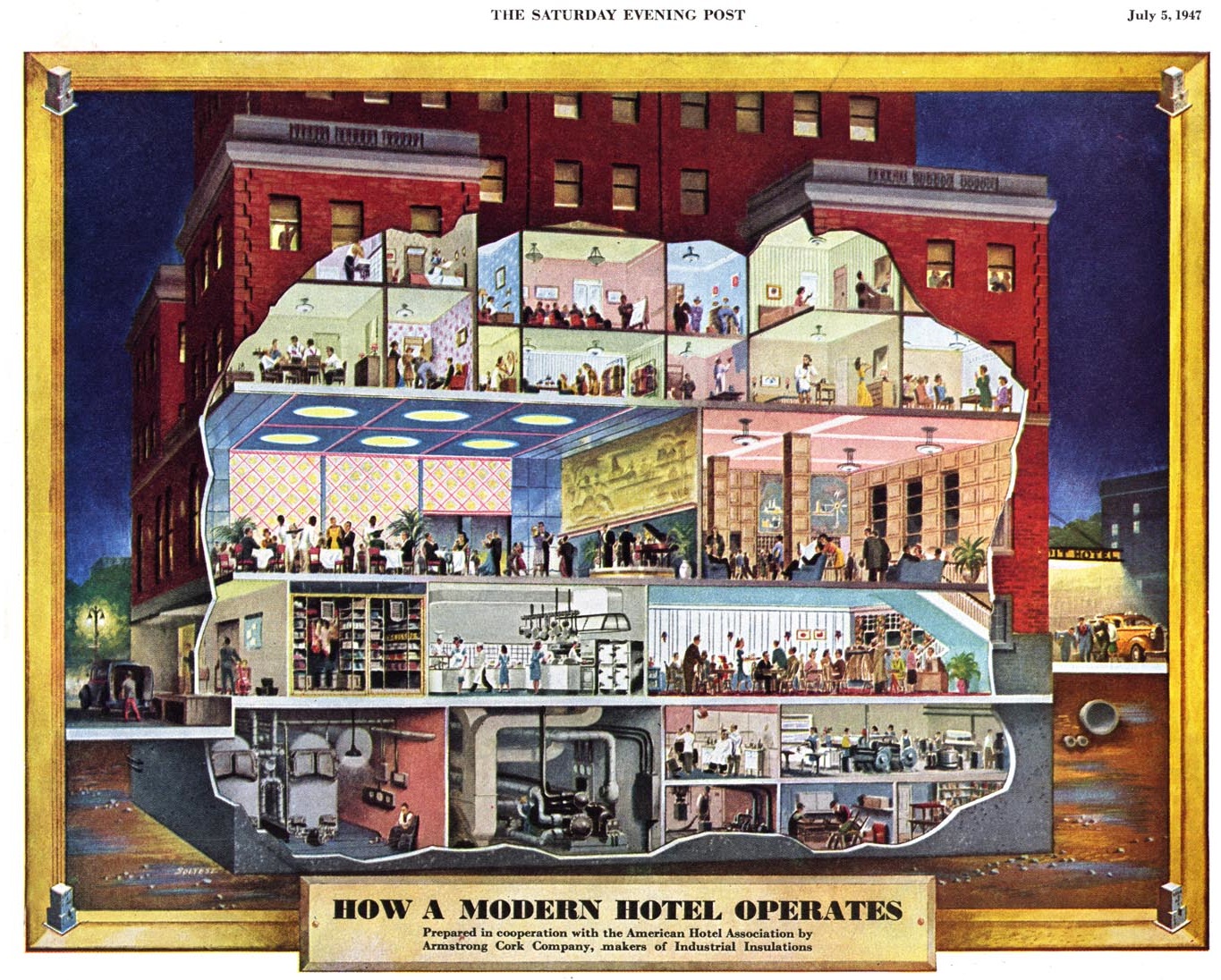 I could say, that as a kid, I used to love looking at cutaway illustrations, but the thing is: I still think they're just the greatest thing ever. With cutaway art, you get to examine and explore miniature hidden worlds behind-the-scenes and under an x-ray. The best stuff surely came out of the mid twentieth century, a golden age of illustration that generated a voracious public demand for new graphic art in magazines and periodicals. Fast-forward to the age of computer graphics and the cutaway has lost its way; lost its charm. But today, I went traveling around the net to find some examples of the good stuff to gawk at.
While many of the great cutaway artists are sadly forgotten or unknown, if there's one name to remember, it's probably Frank Soltesz, the "King of Cutaway Drawings". He pretty much defined the look of commercial illustration in the United States between the 1930s and 1960s, so this might be a good place to start…
Frank Soltesz's famed advertisements for Armstrong Cork advertisements that appeared in the Saturday Post between 1947 and 1951 [link].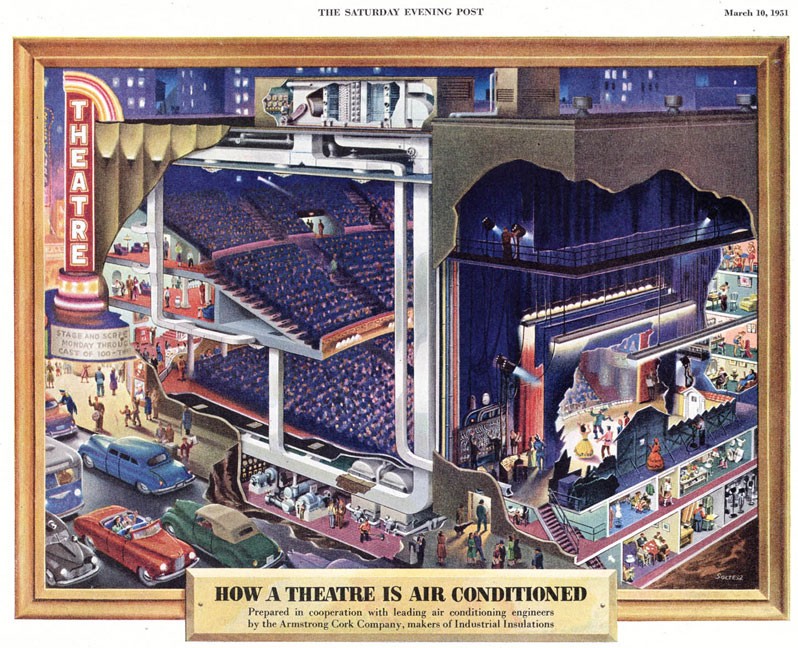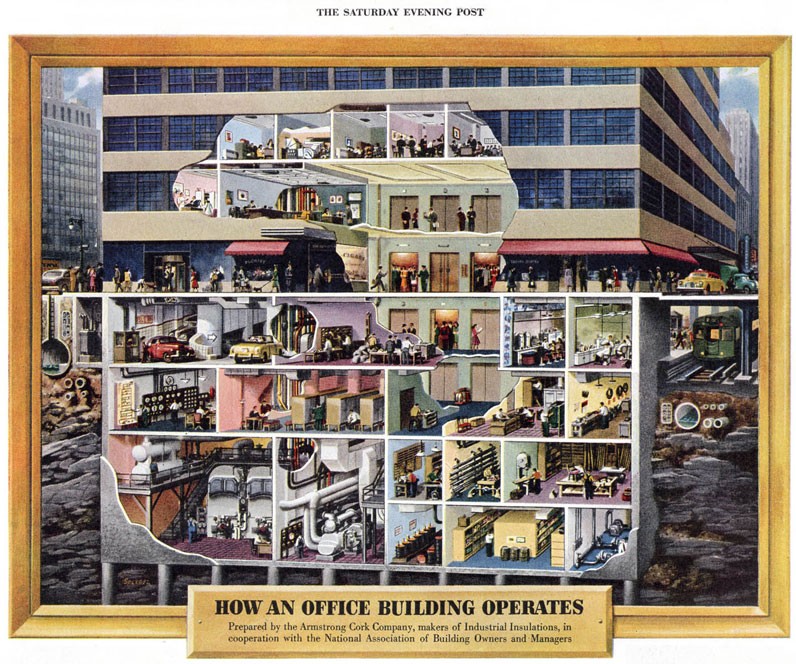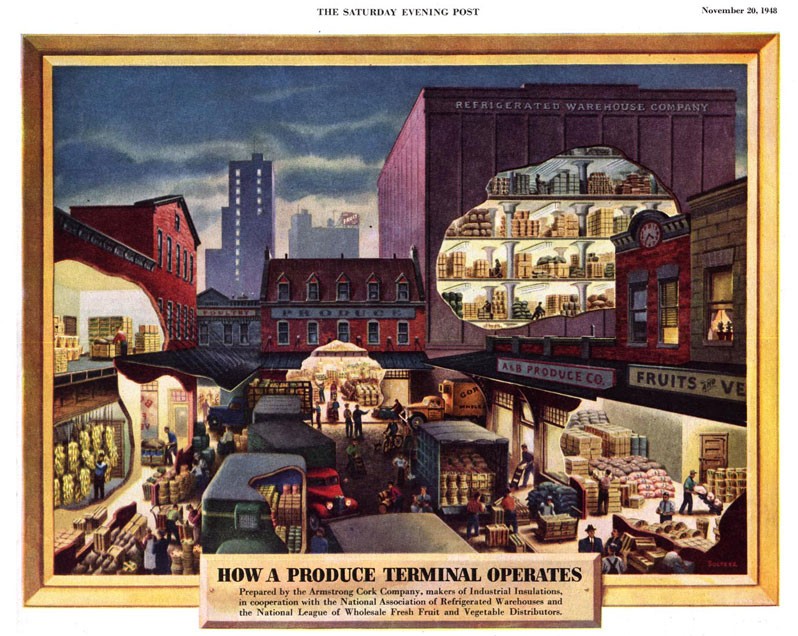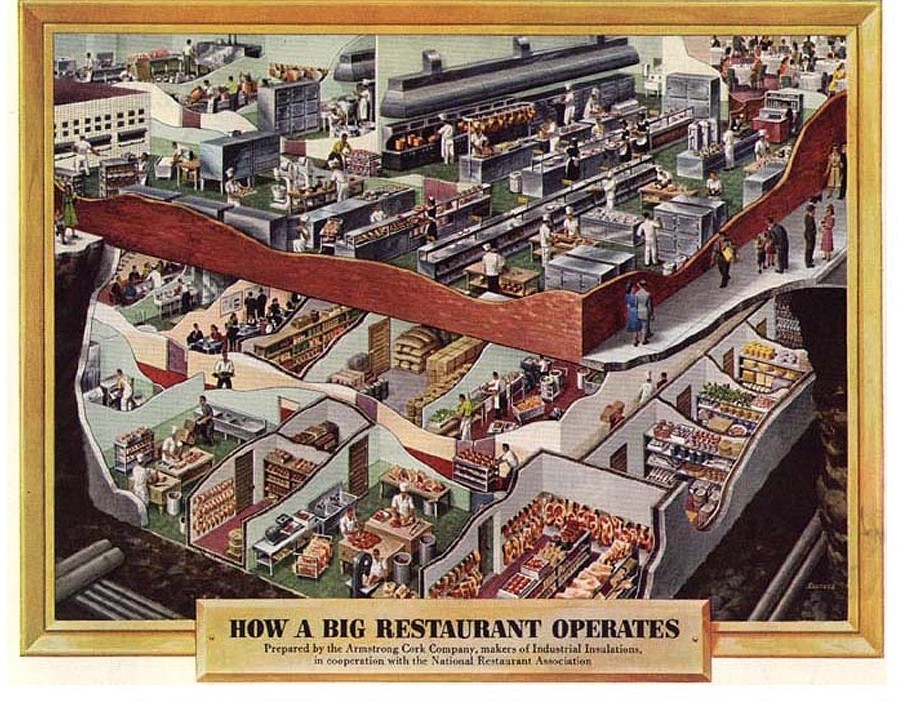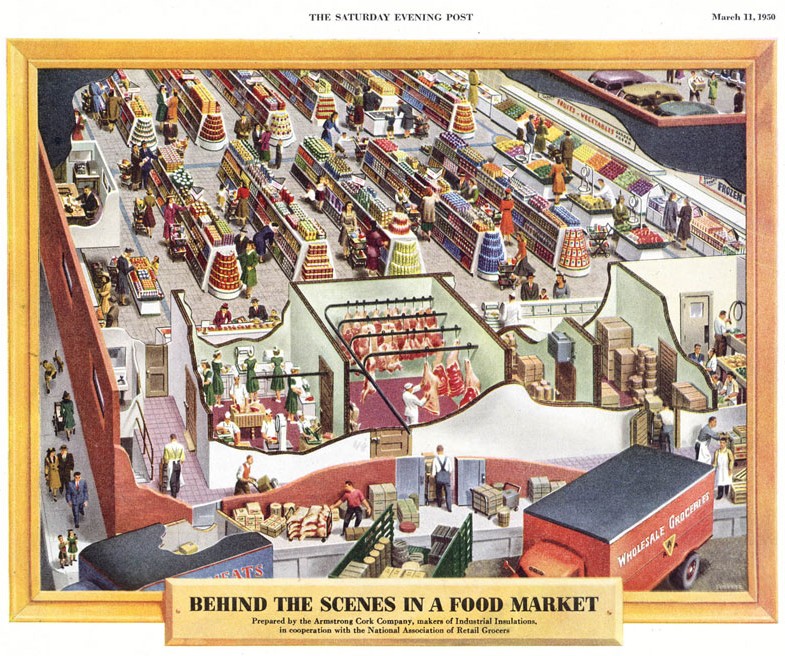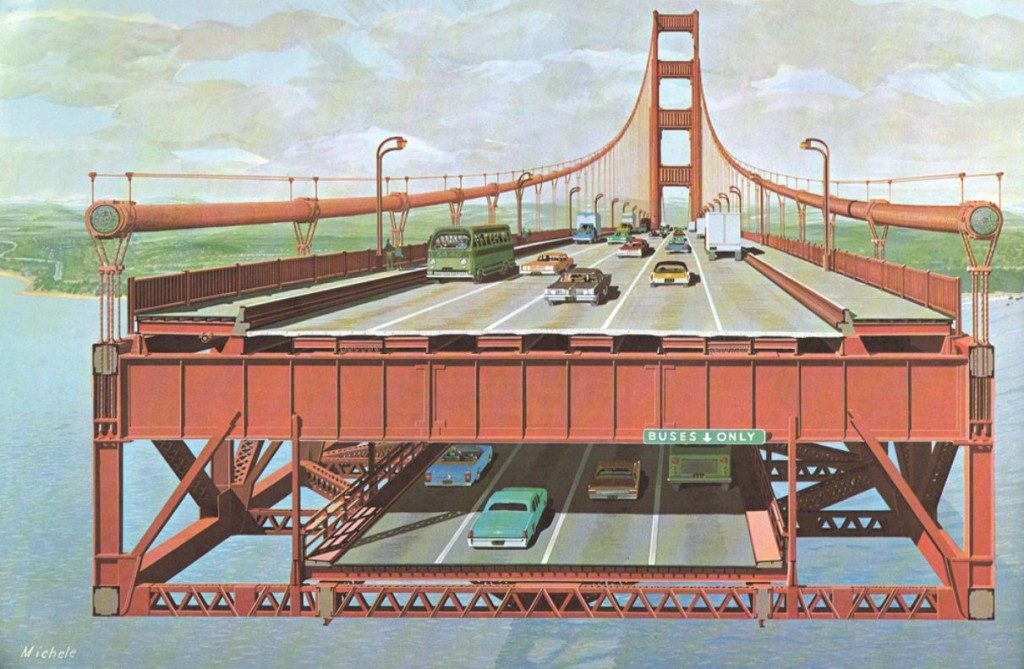 The Double Decker Golden Gate Bridge that never was, 1968 [image link]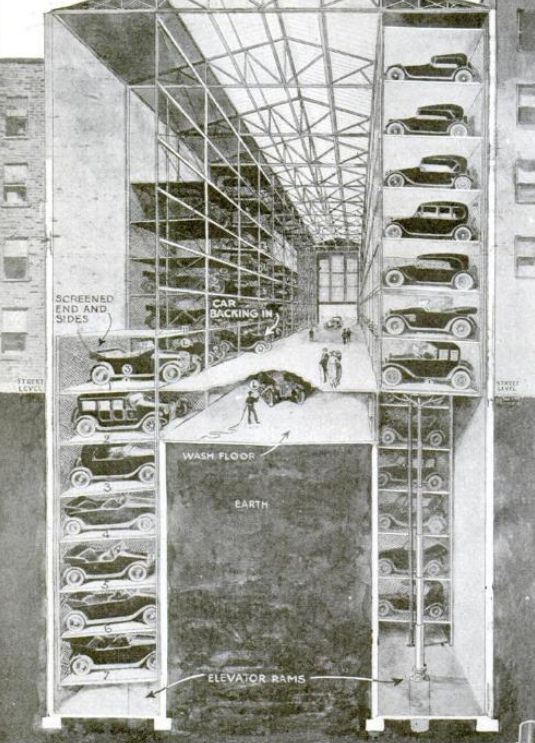 Elevator-style car park, Popular Science Monthly, February 1920. Oh, and here's what an elevator car park looked like in real-life.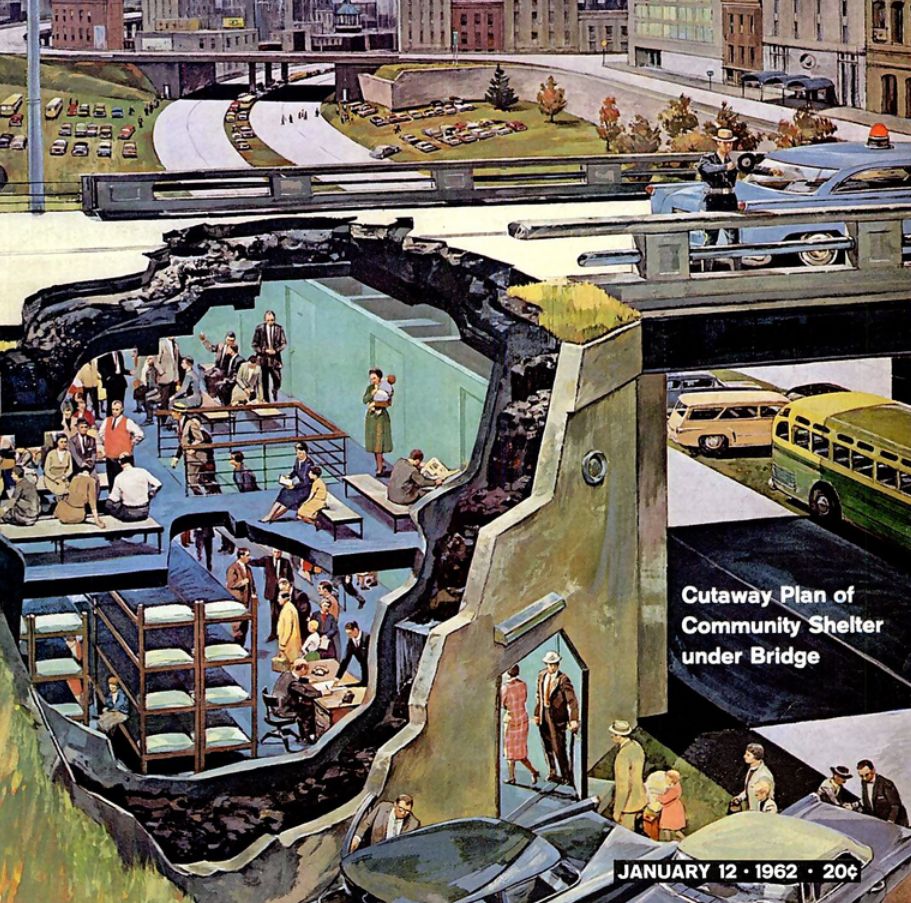 Life magazine, 1962 [issue link]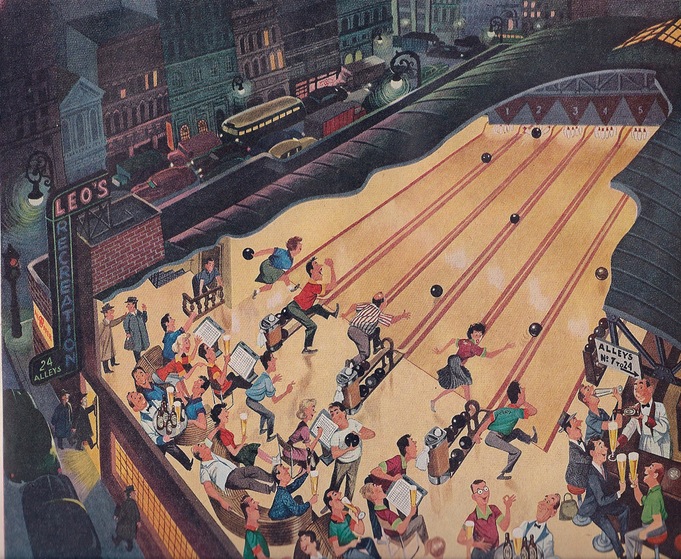 1950s advertisement, artist unknown [link]
Roof optional! Popular Mechanics magazine, 1951 [link]
Mobile cop command, 1941 by Paul Malon [link]

Super-G Constellation by Rolf Klep, 1955 [more info]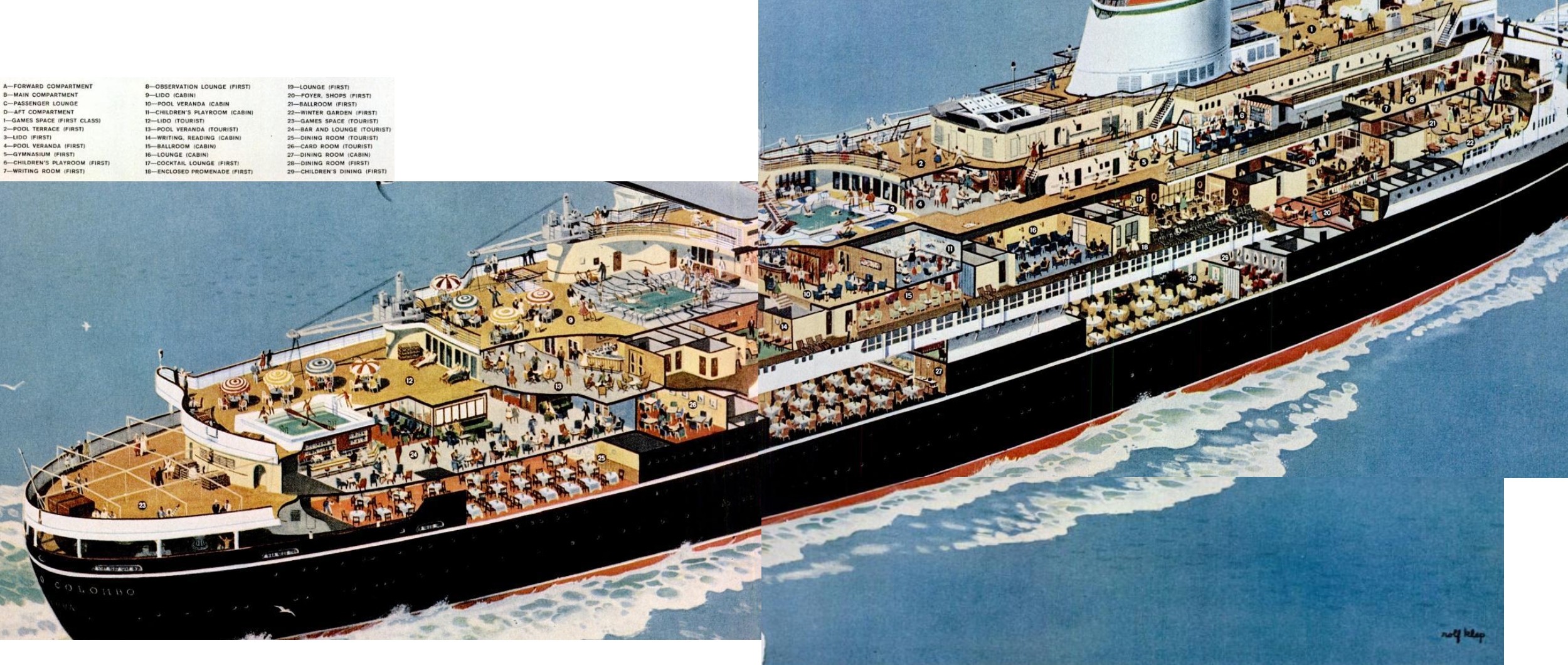 Oceanliner Cristoforo Columbo from LIFE magazine 1955, by Rolf Klep [more info]
Pennsylvania Railroad advertisement, 1947 [link]
Simulated space life in Collier's Magazine, 1953 [link]
Man on the Moon: The Exploration, 1952 [link]
Airliner of the Future, 1945, by L. Ashwell Wood [link to enlarge]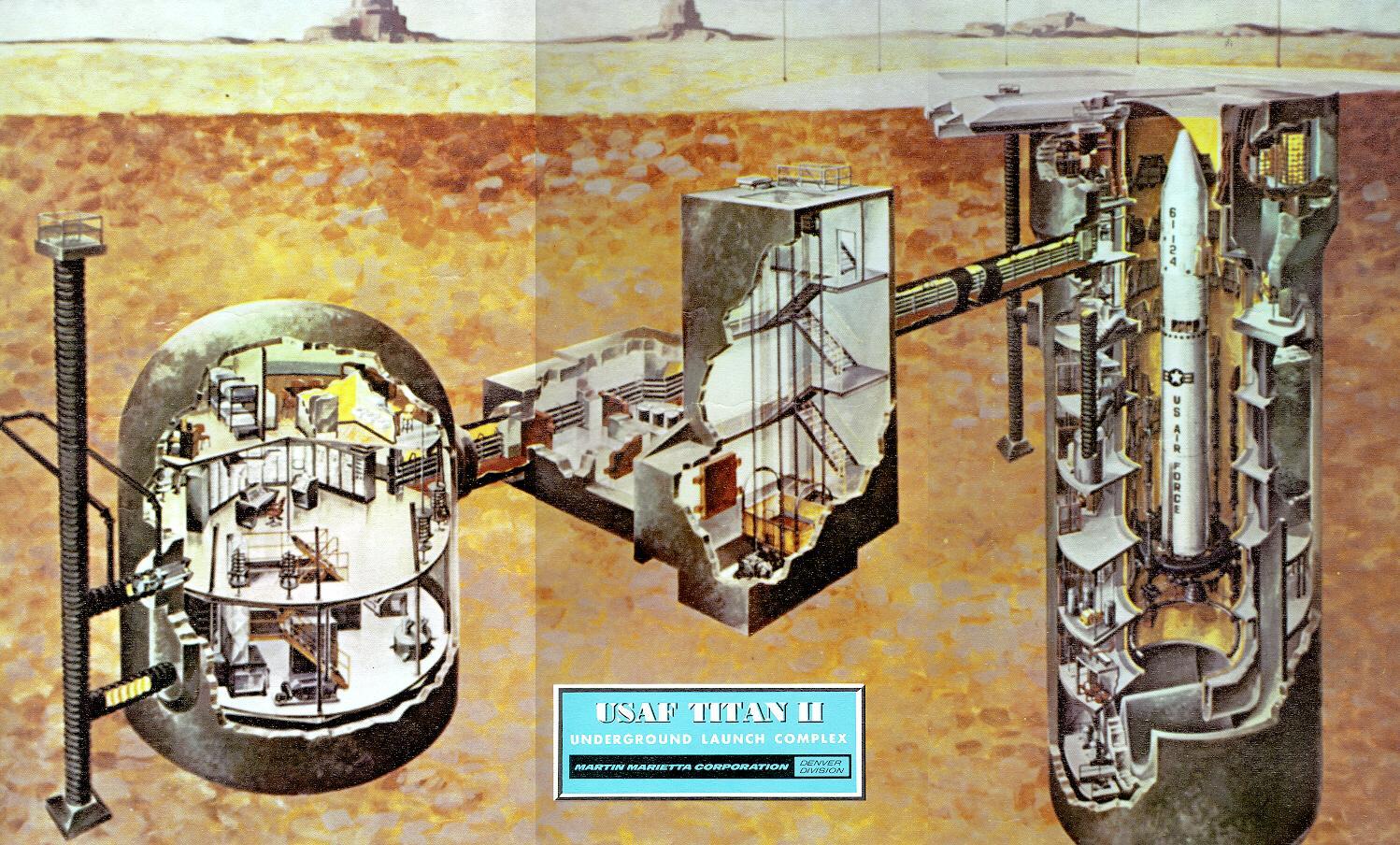 Cold War era Titan II Missile Underground Launch Complex [more info]
Discover more about the Lost Art of the Cutaway on Invisible Theme Park and explore the Flickr Group