With that towering head of blue hair, we tend to forget that Marge Simpson has a killer body – for a bright yellow cartoon character, that is. So what better way to show off those famous Simpson curves than have her recreate some of the most memorable moments in fashion history?
Italian illustrator, AleXsandro Palombo, as far as I can tell, does not animate for The Simpsons, but is the creator behind Humor Chic, a daily society portrait blog which heavily features Simpsons characters as you've never seen them before. Regarded as "the father of fashion satire", Alexsandro is known for creating a bit of a stir in the industry with his provocative and unflattering illustrations of celebrities and calling out high fashion designers on stealing vs borrowing designs from the past.
But Alexsandro's latest series featuring the first lady of Springfield has to be his most entertaining yet, so let's take a crash course in fashion history with Marge Simpson…
Lead image: Marge Simpson as Carmen dell'Orefice in Paris, shot by Richard Avedon in 1957.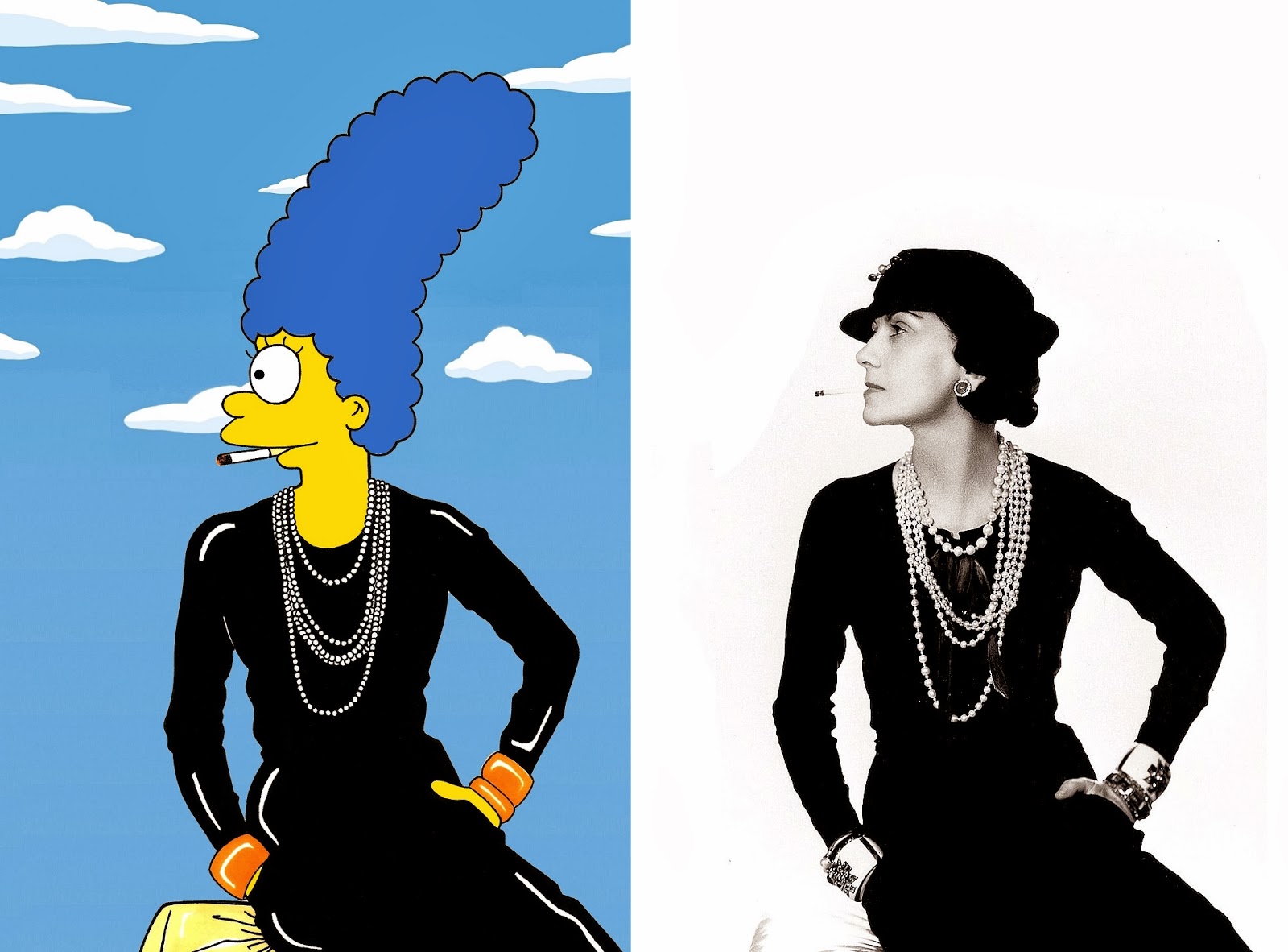 Marge Simpson as Coco Chanel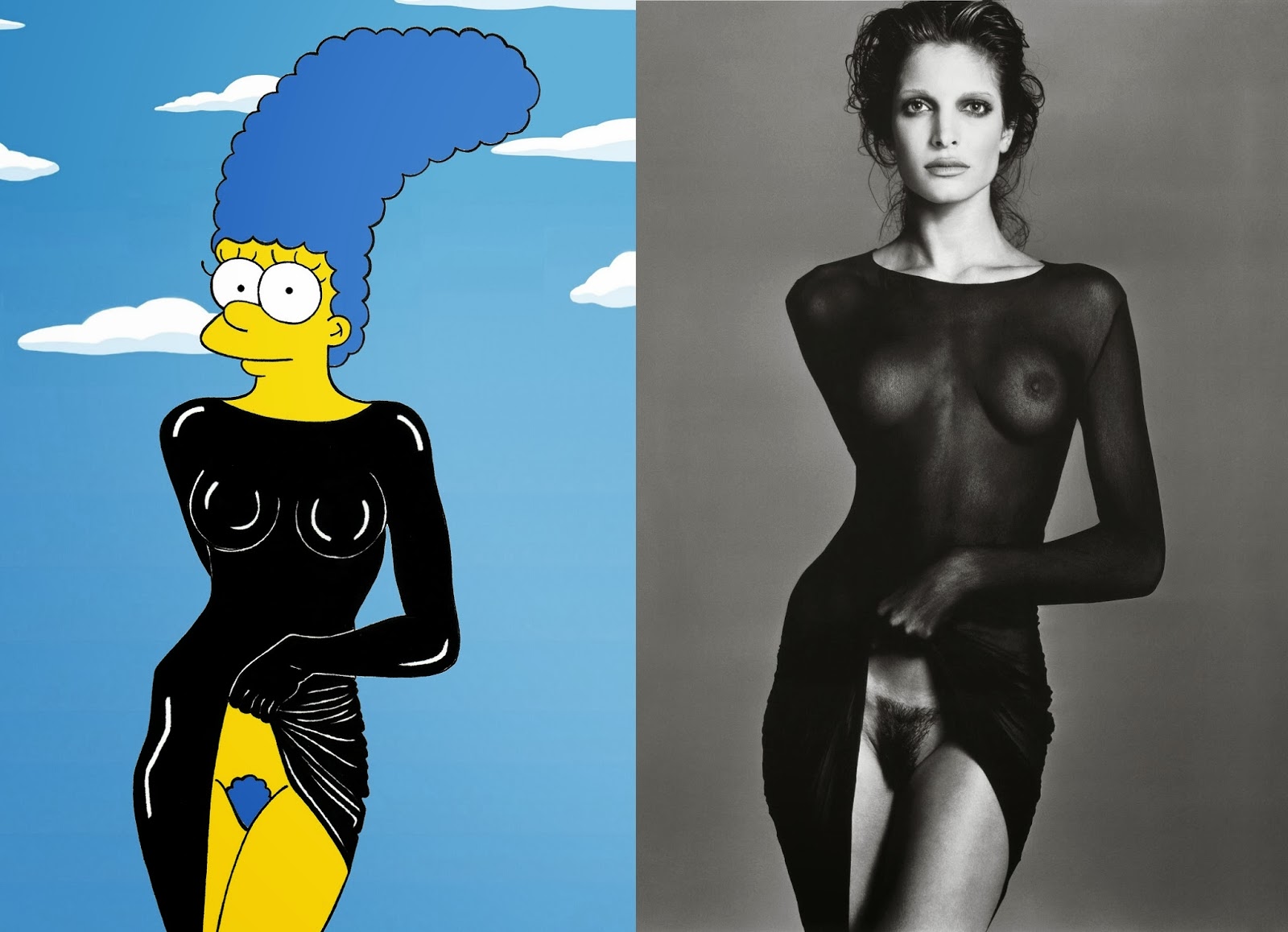 In case you were ever wondering what colour she was rocking down there, Marge Simpson as Stephanie Seymour, shot by Richard Avedon in 1992.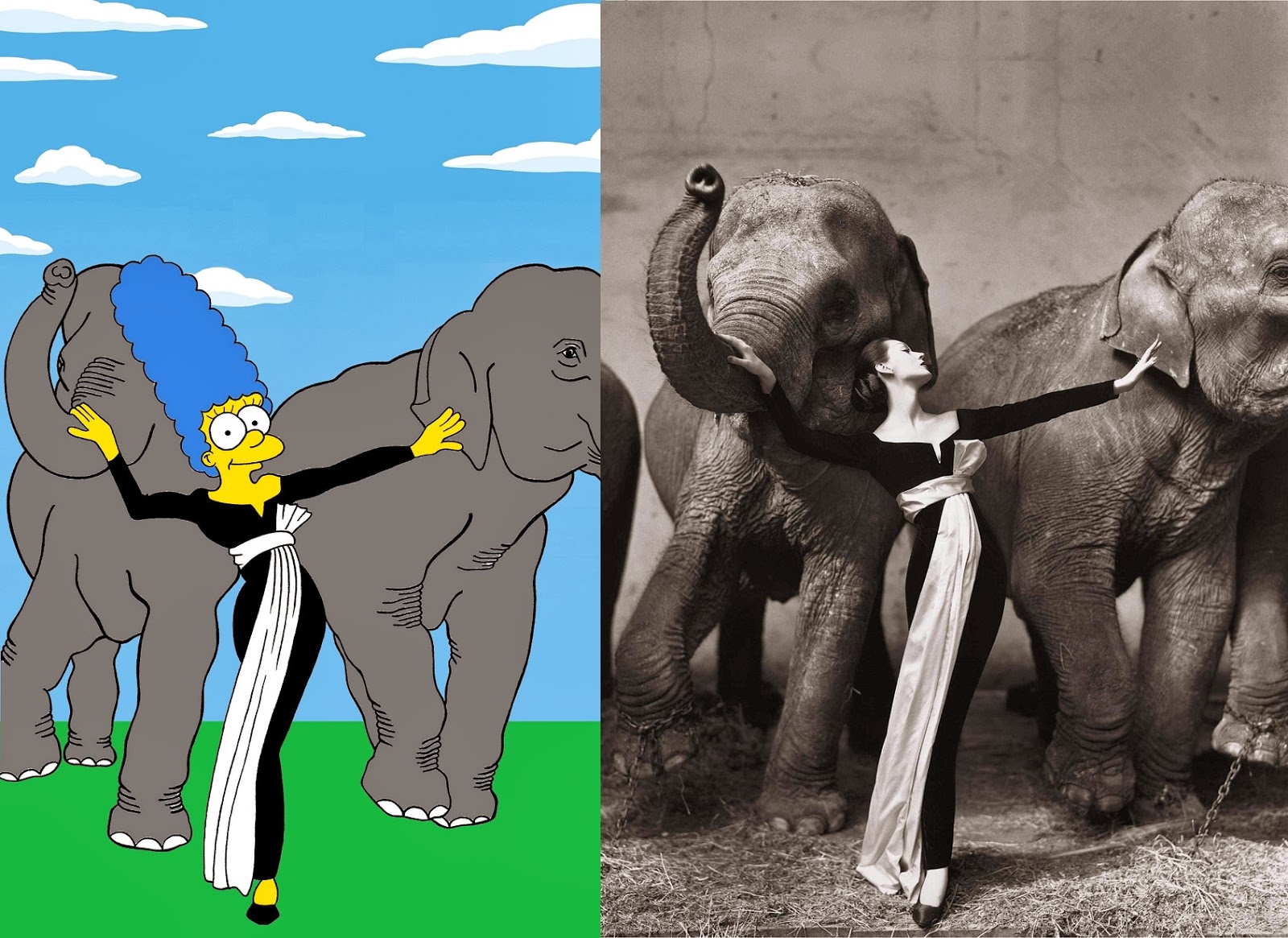 Marge Simpson as Dovima with Elephants, dress by Dior, shot by Richard Avedon in 1955 at the Cirque d'Hiver, Paris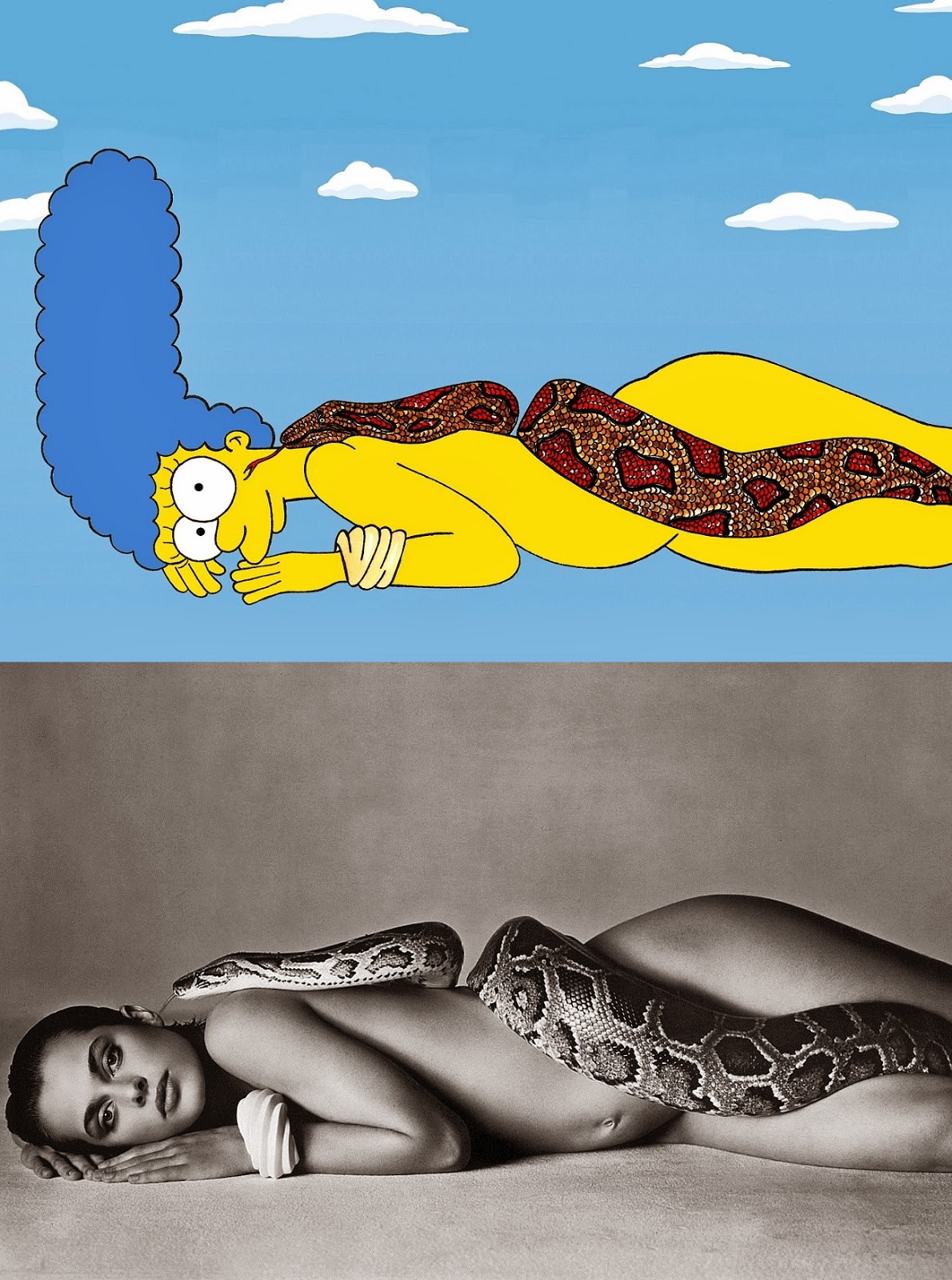 Marge Simpson as Nastassja Kinski and the Serpent shot on June 14, 1981 by Richard Avedon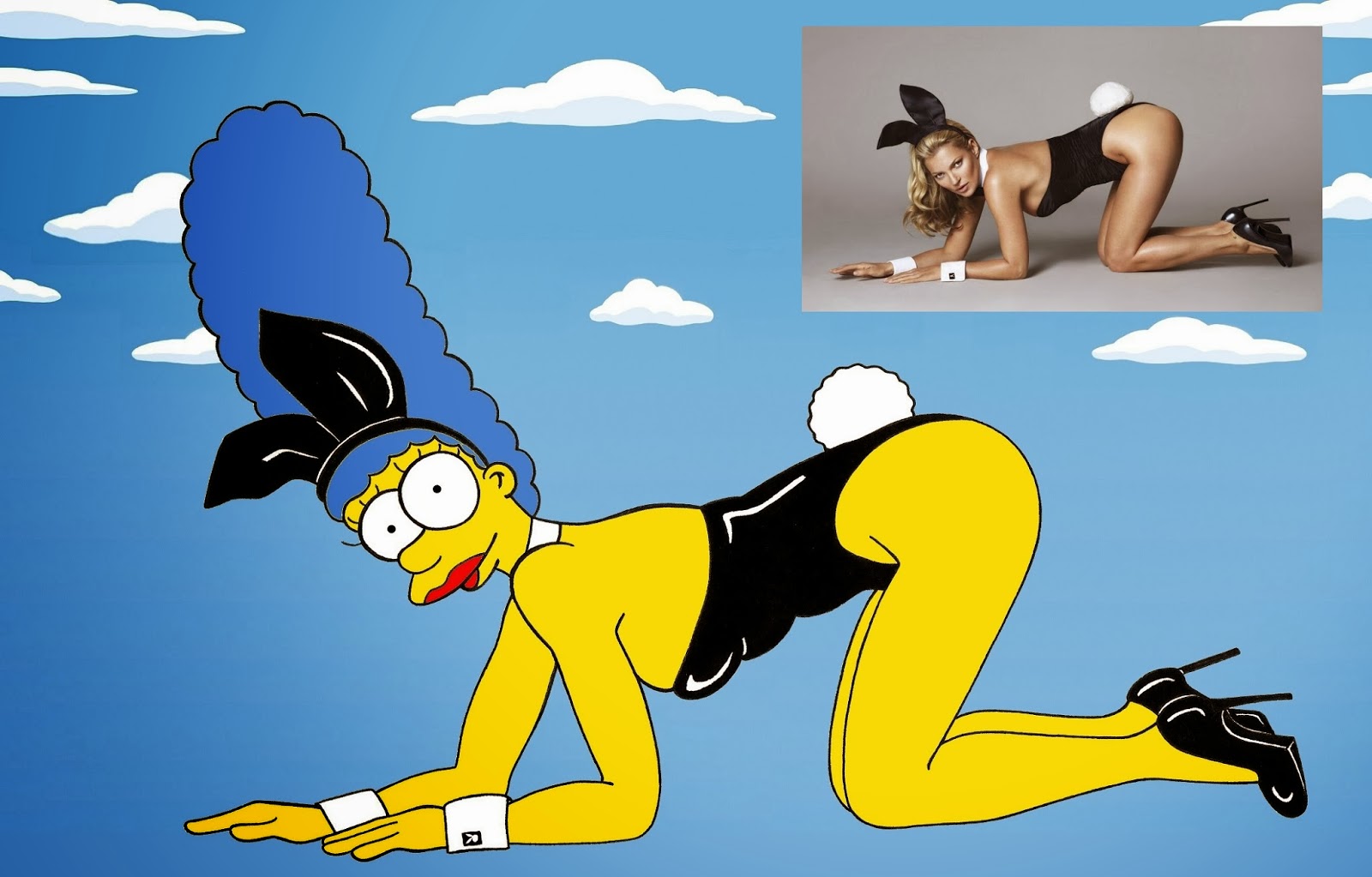 Marge Simpson as Kate Moss for Playboy's 60th Anniversary Edition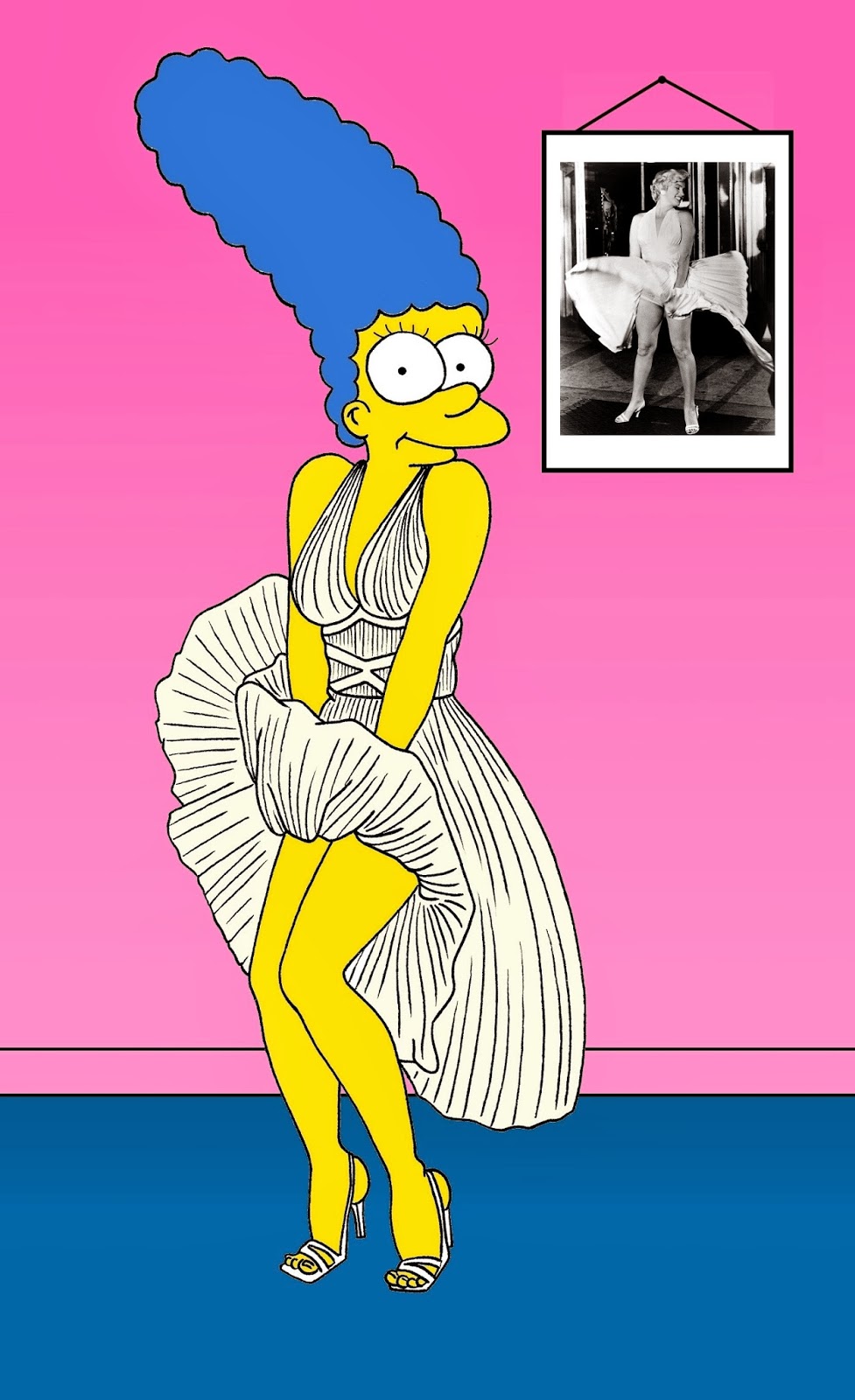 Marge as Marilyn Monroe.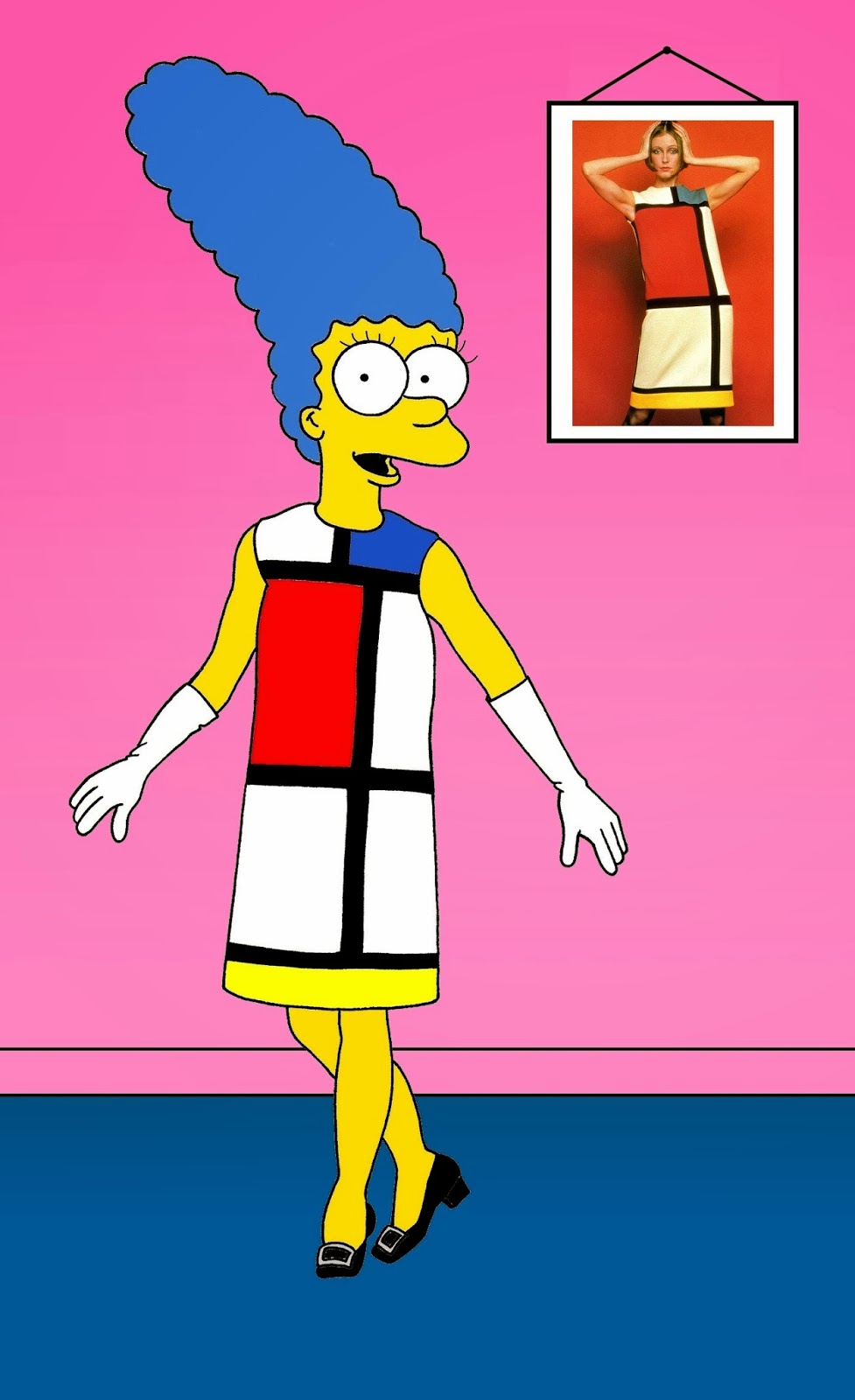 Marge Simpson in Yves Saint Laurent, "Mondrian" day dress, autumn 1965.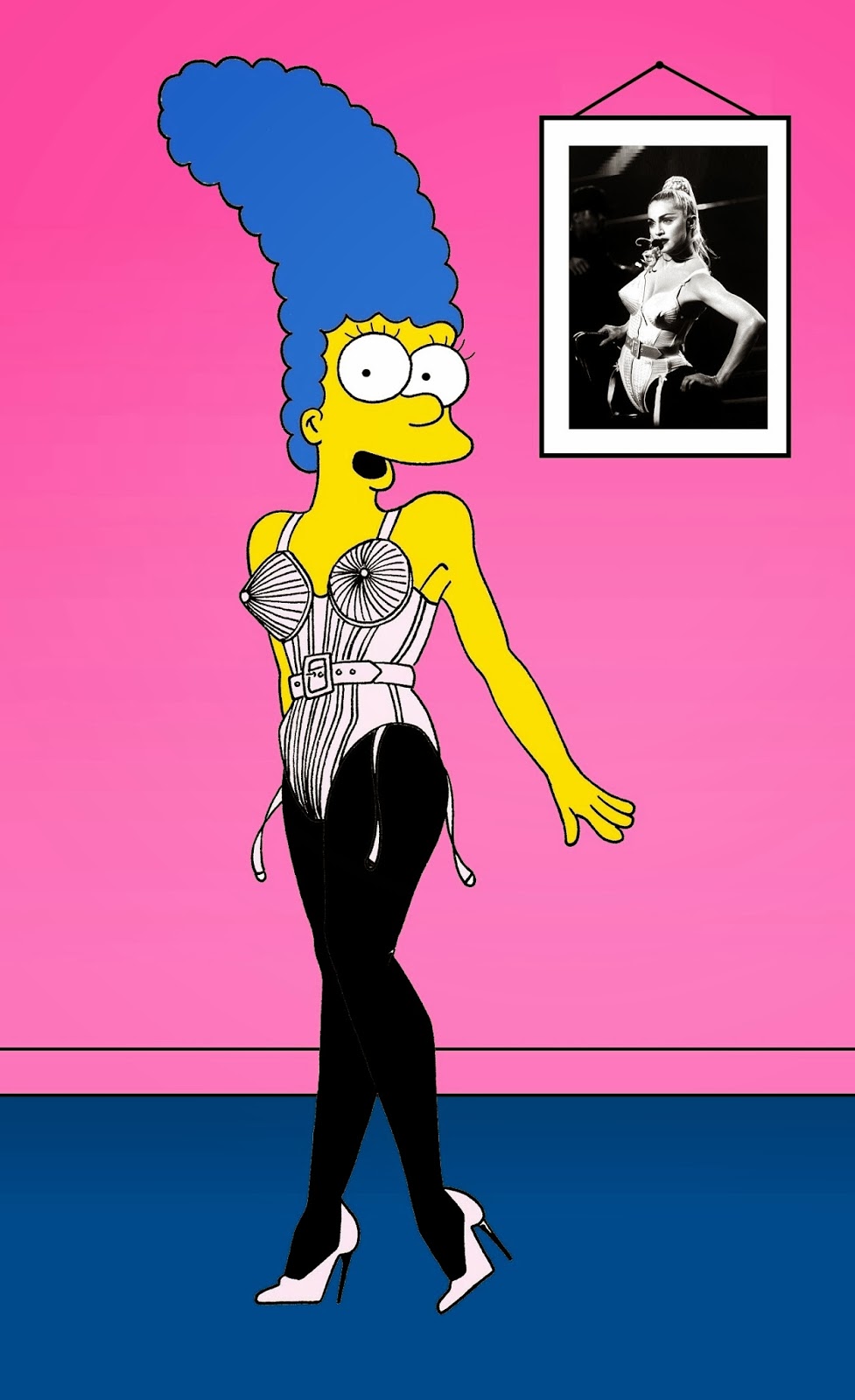 Marge Simpson in Madonna's Iconic Jean-Paul Gaultier Corset from the Blond Ambition World Tour 1990.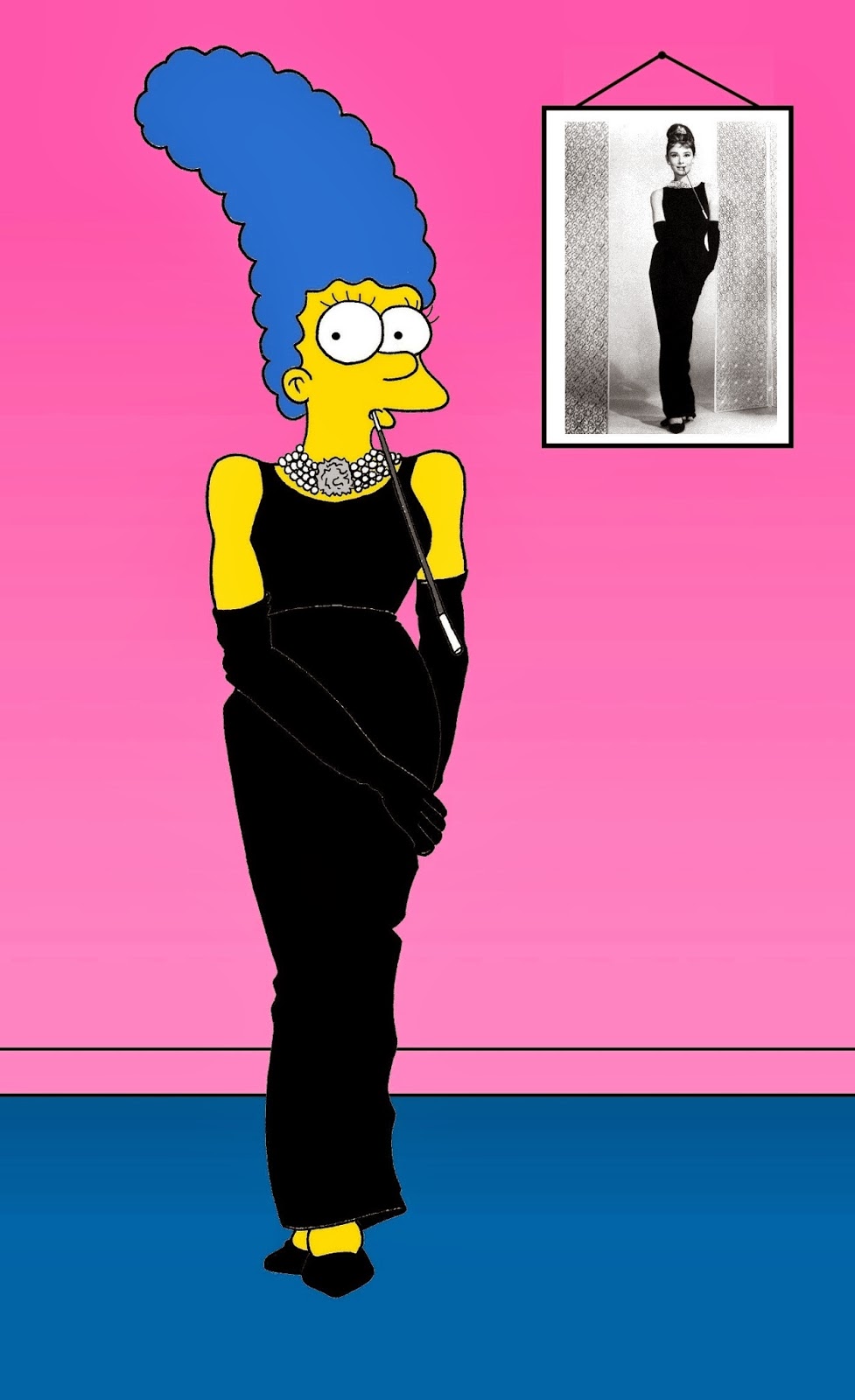 Marge Simpson in Givenchy as as Audrey Hepburn in Breakfast at Tiffany's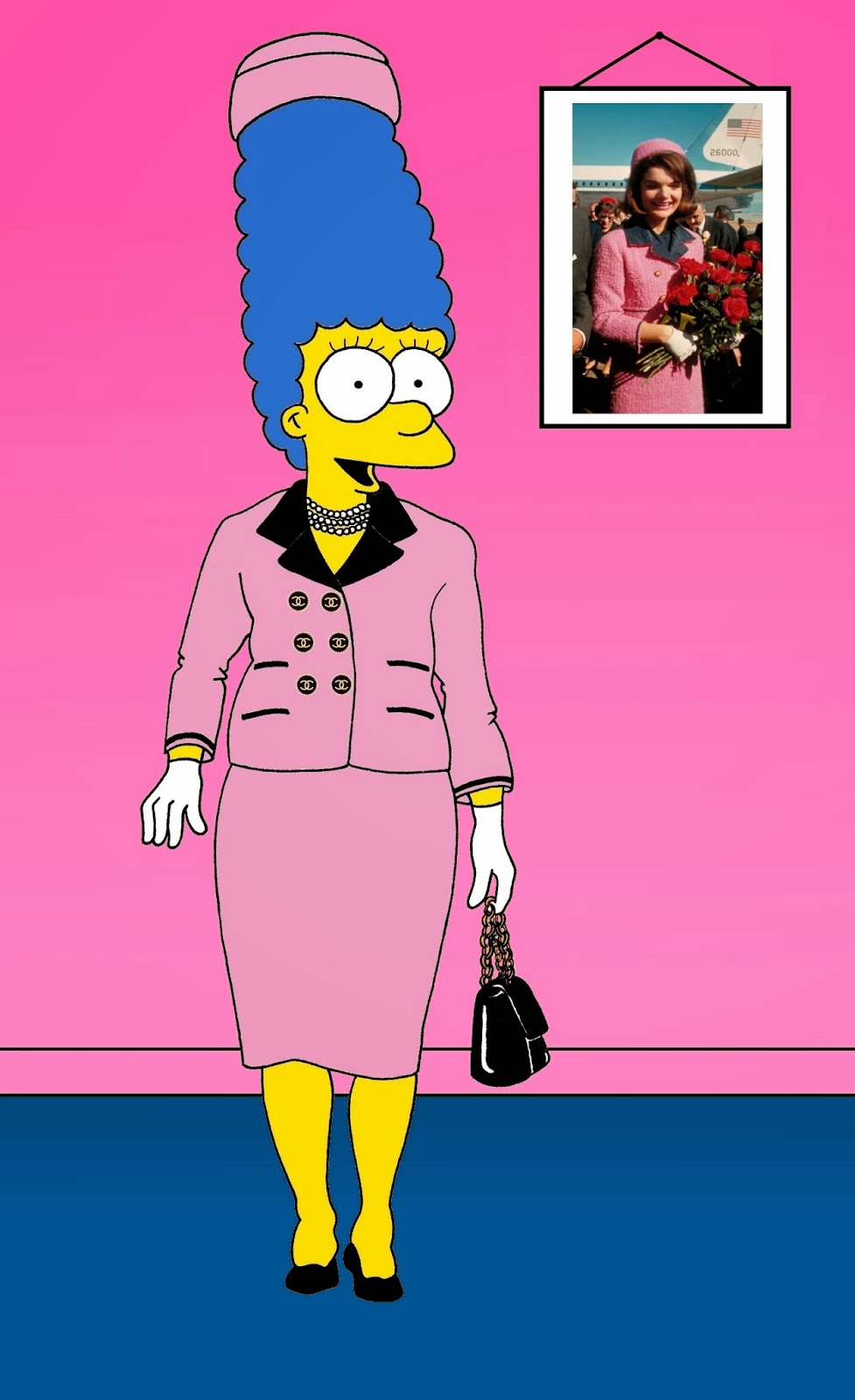 Marge Simpson in the doomed pink Chanel suit as Jacqueline Kennedy.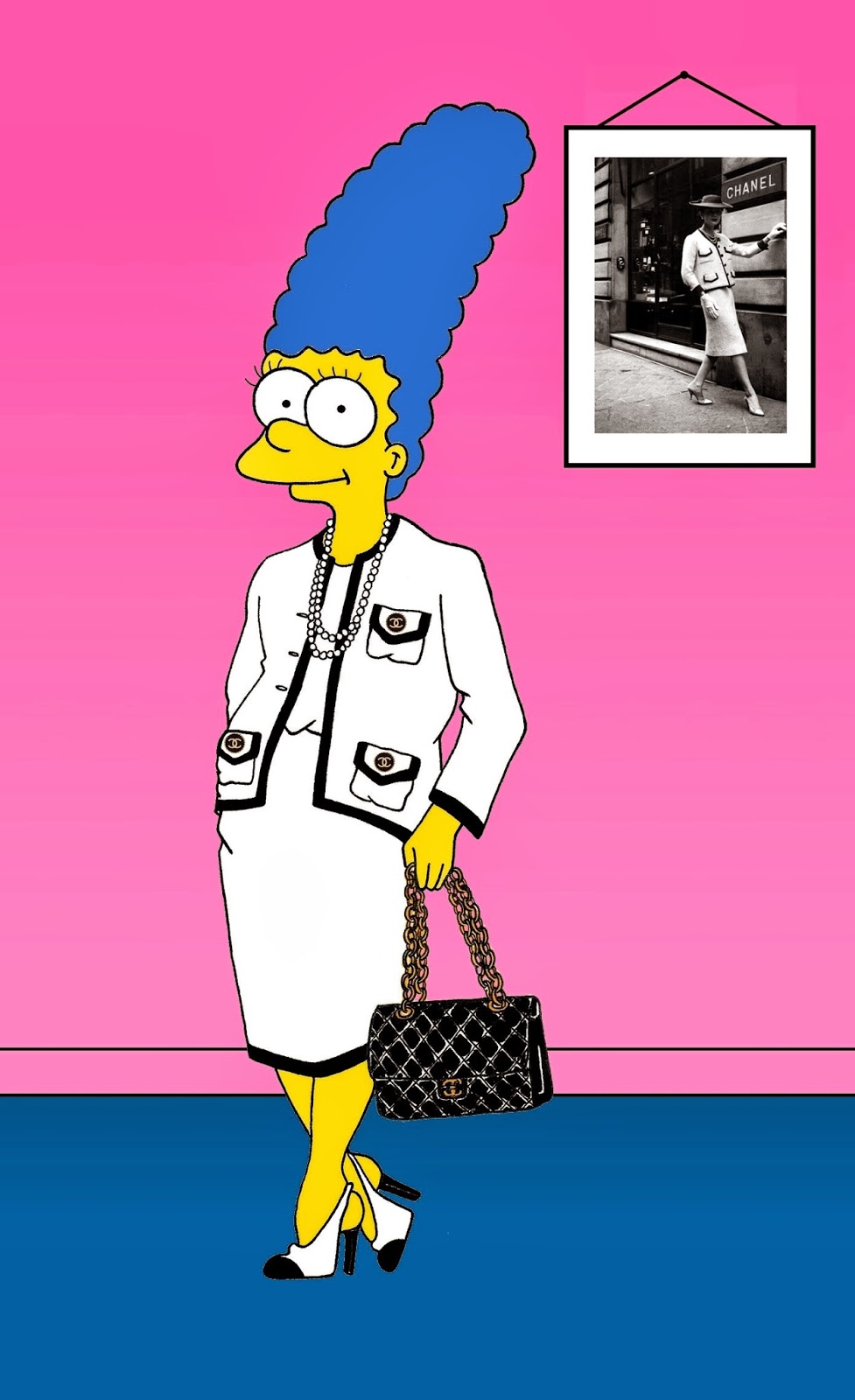 Marge Simpson as Coco Chanel in her classic Black & White Suit, Two-tones shoes and Chanel 2.55 bag.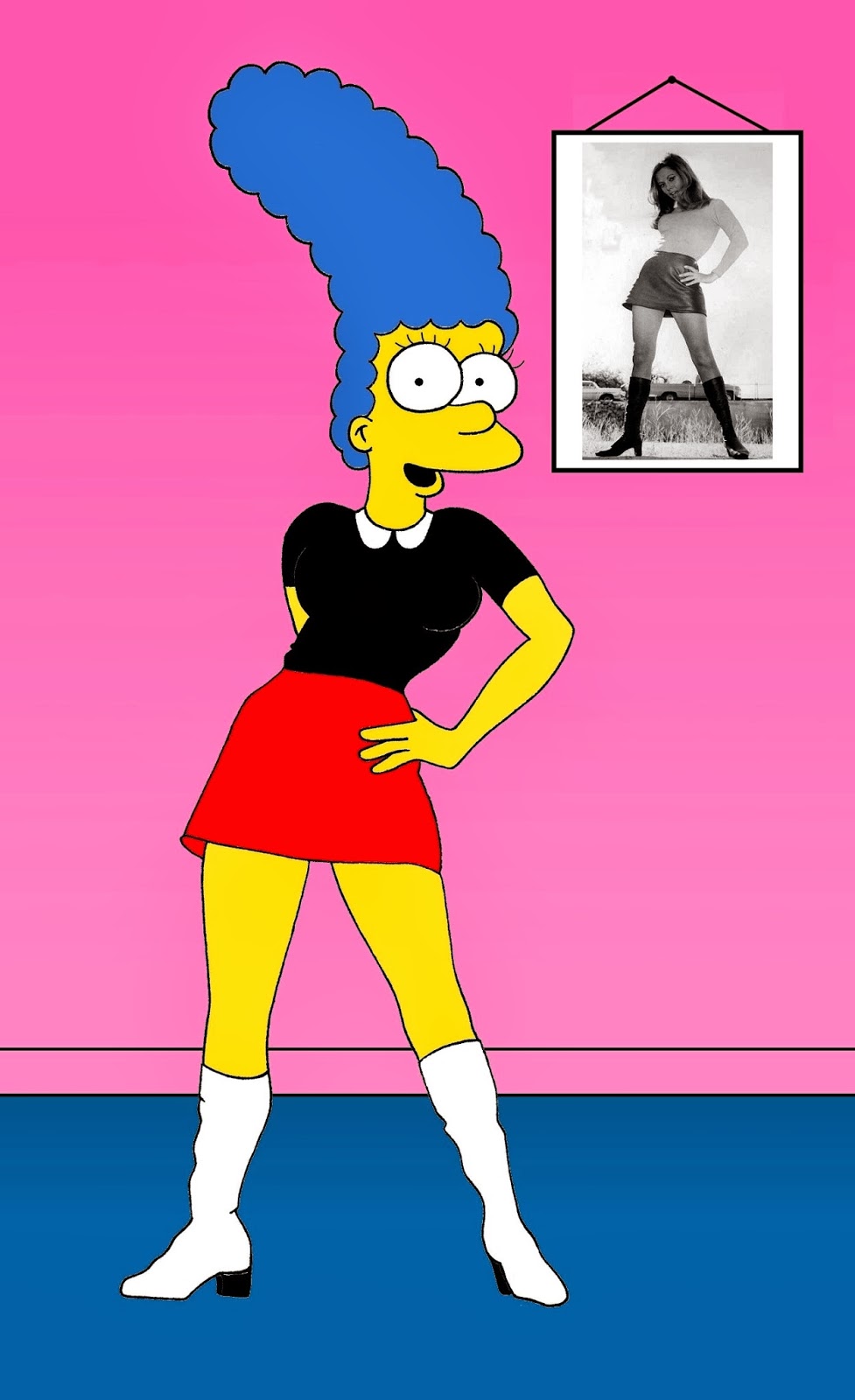 Marge Simpson in Mary Quant 60's (creator of the mini skirt).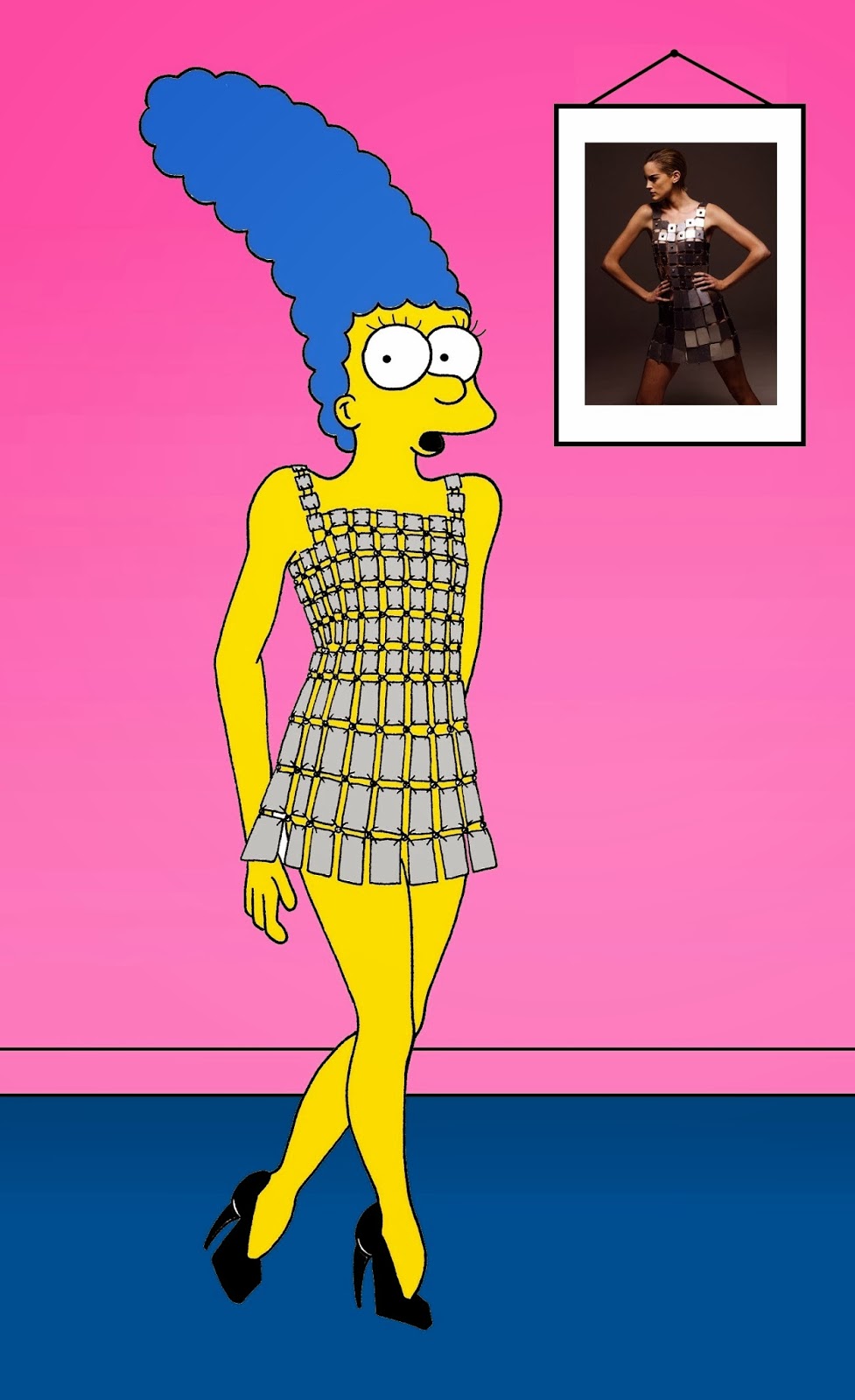 Marge Simpson in the Paco Rabanne metal dress.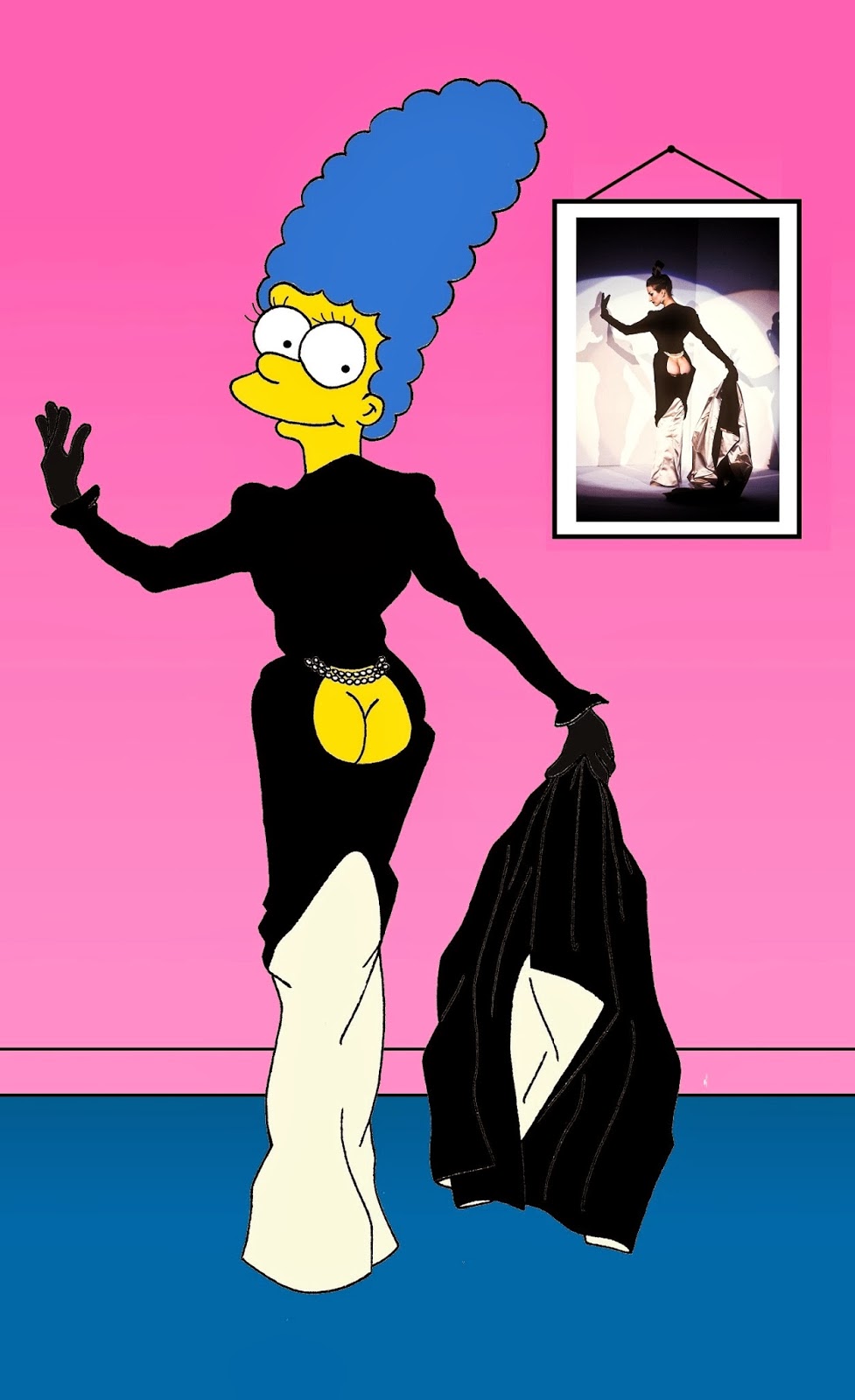 Marge Simpson in Thierry Mugler 1995.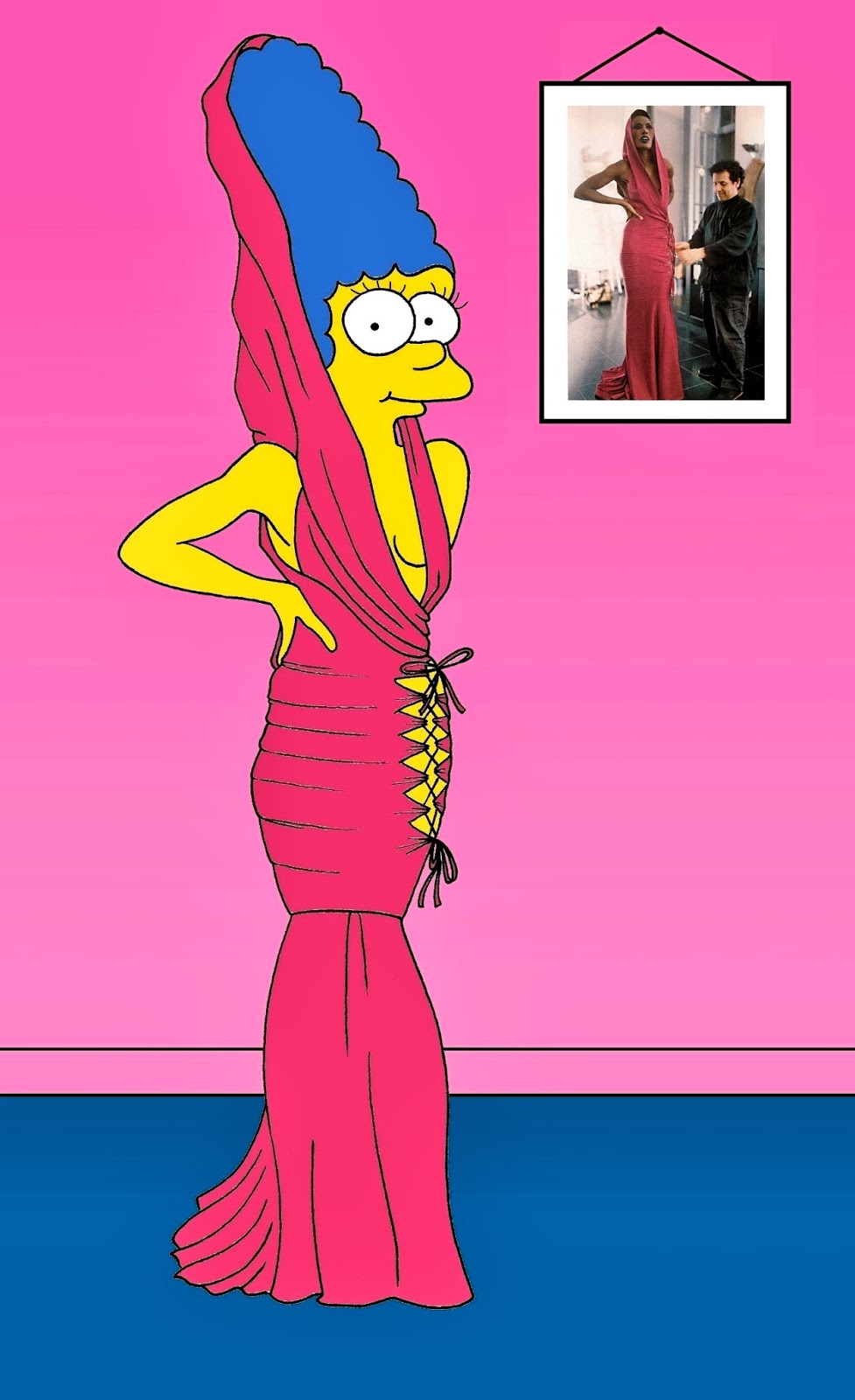 Marge Simpson as Grace Jones in Azzedine Alaïa dress 1991
Marge Simpson as Liz Hurley in the black Versace dress she wore to the 1994 premiere of Four Weddings and a Funeral as Hugh Grant's date.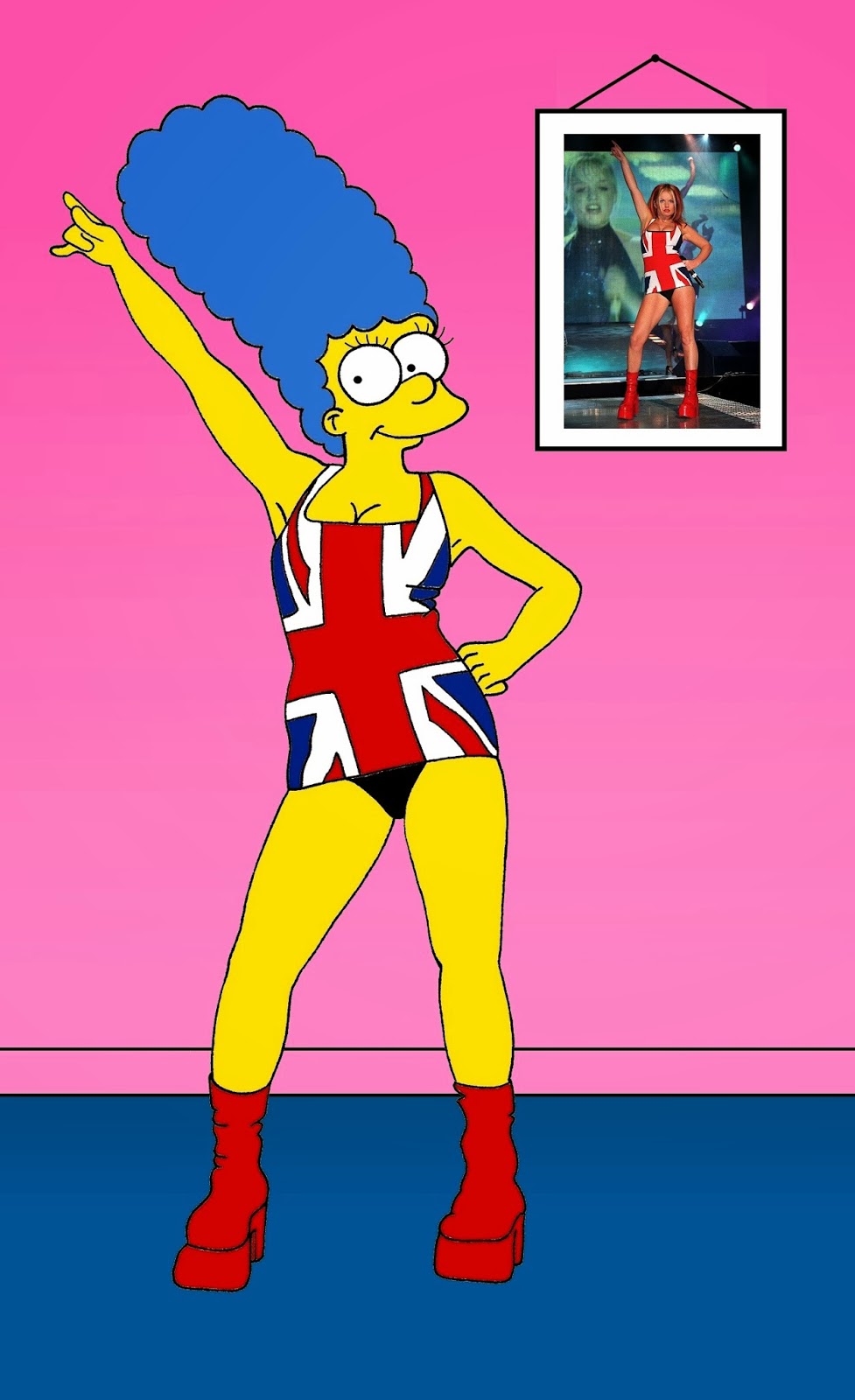 Marge in Geri Halliwell's Union Jack dress.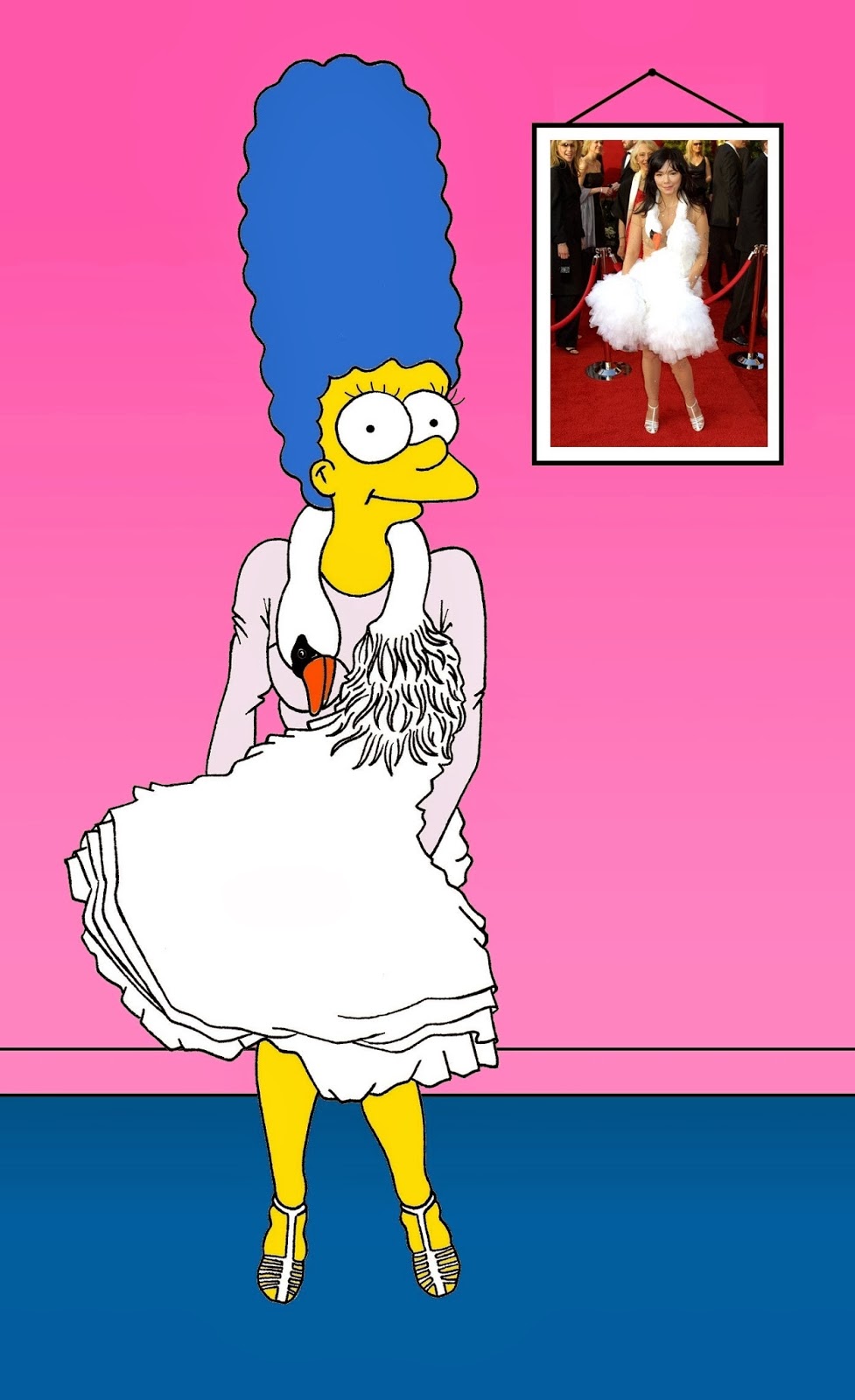 Dressed as Björk in the swan dress she wore to attend the 2001 Academy Awards.
Marge the vintage Valentino dress Julia Roberts wore the night she won the "Best Actress" award at the Oscars for her role in Erin Brockovich.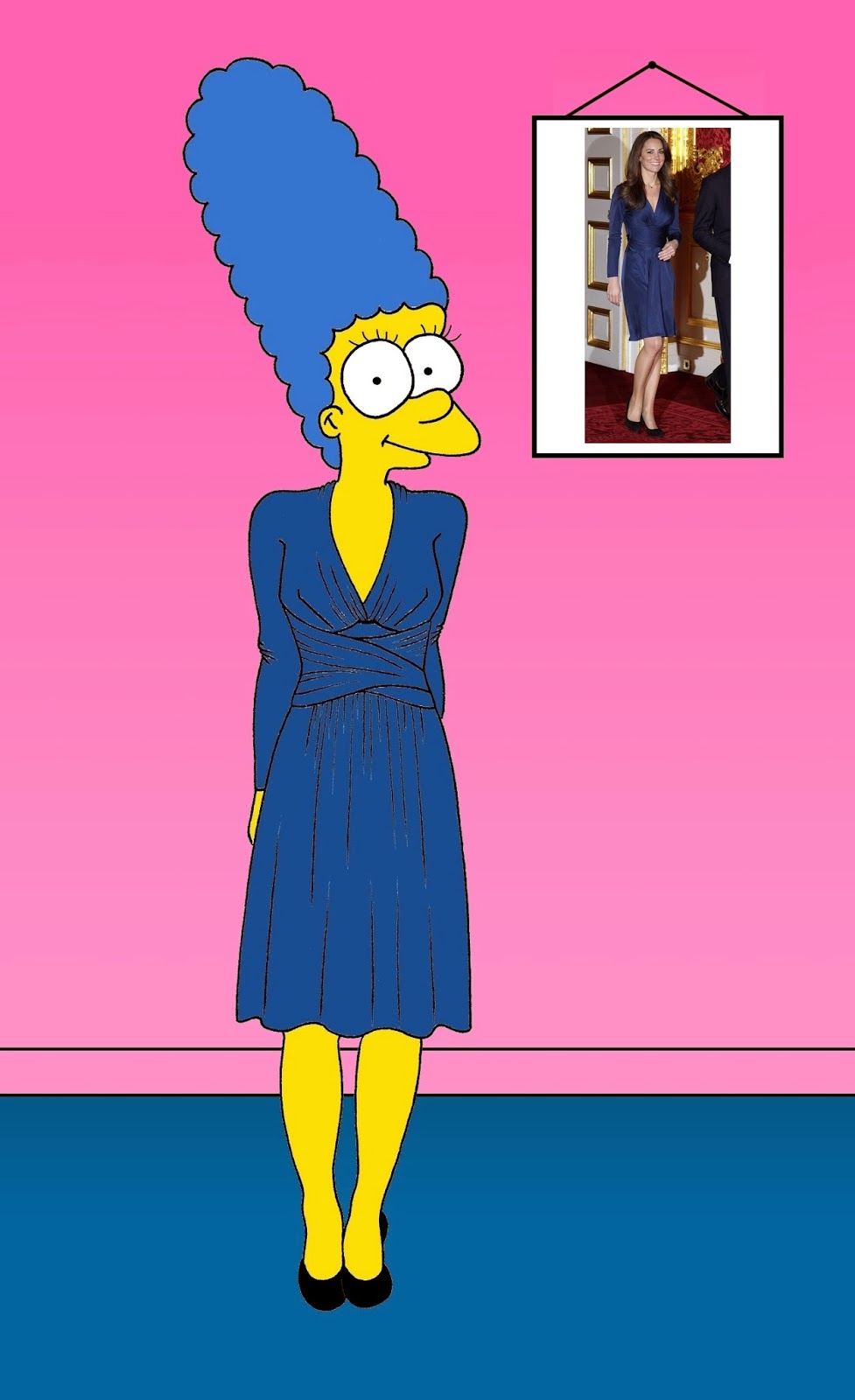 Marge in Kate Middleton's dress she wore for the public announcement of her engagement to Prince William of Wales, on 16 November 2010. The blue Issa dress coordinated with the sapphire engagement ring given to her by Prince William and was sold out within 24-hours of her appearance in it. It also sparked a trend in "little blue dresses".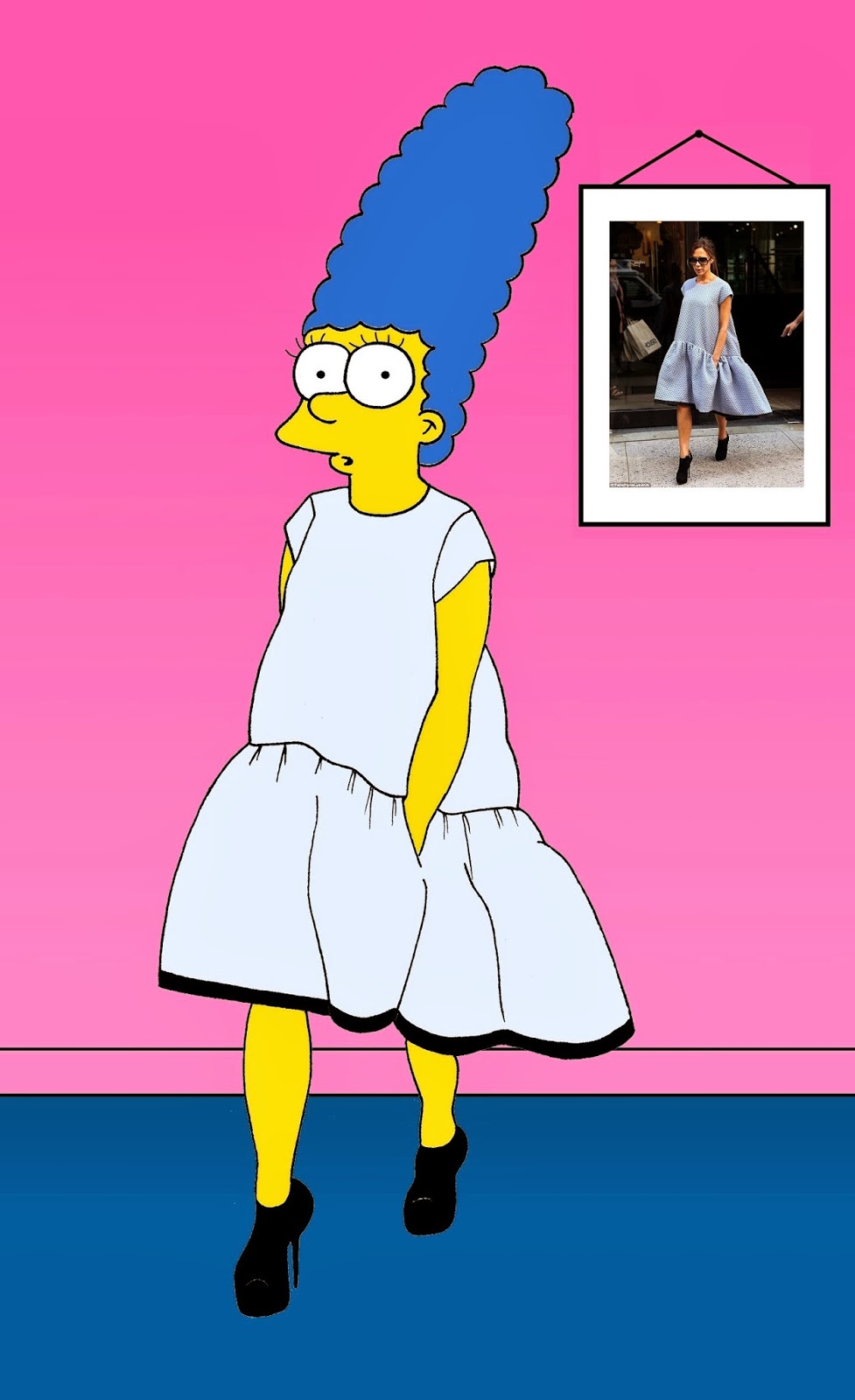 Marge Simpson as Victoria Beckham wearing Victoria Beckham, SS 2014.
Discover more illustrations of Marge Simpson and more on Humor Chic.
:::
YOU MIGHT ALSO LIKE:
.