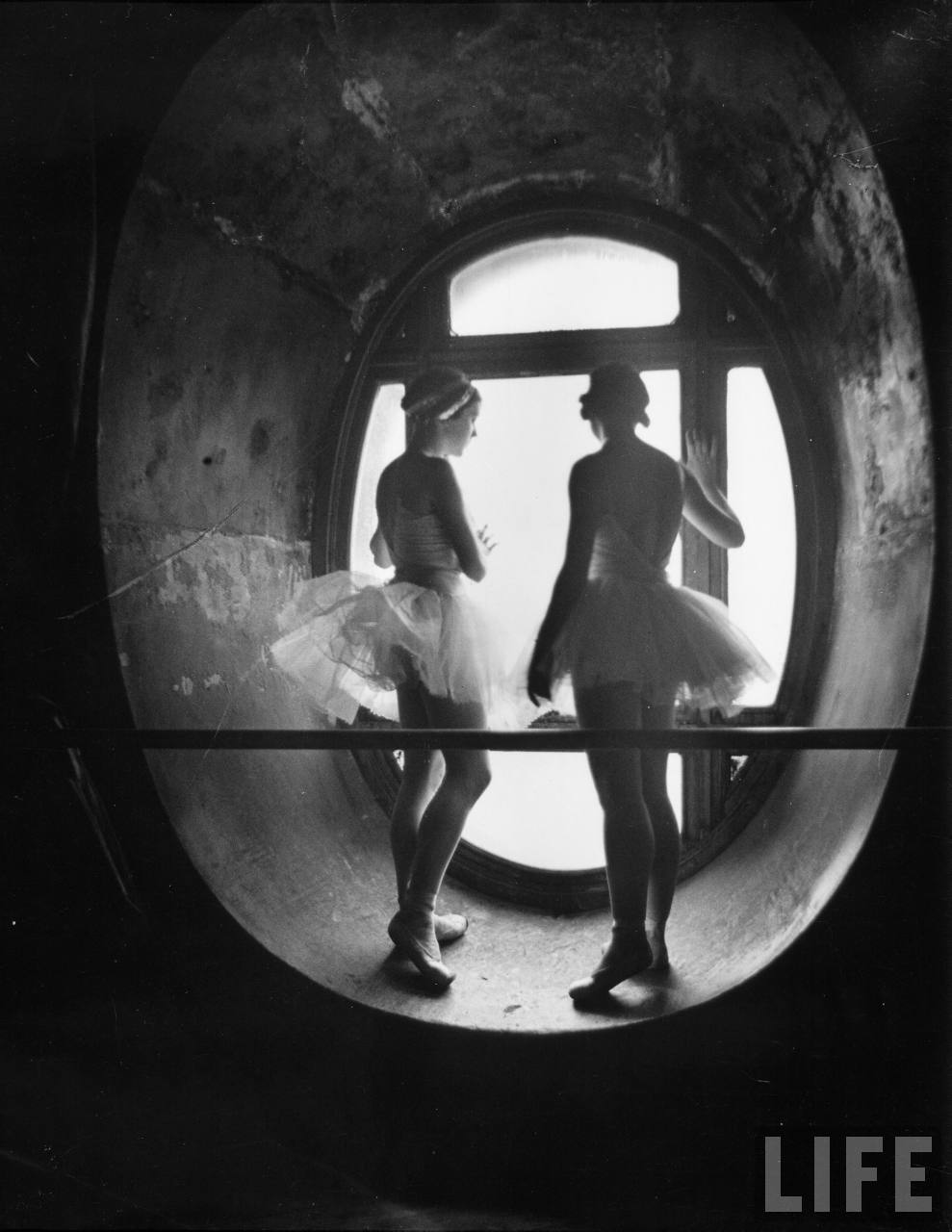 Classical ballet as we know it today was born within the Paris Opera. In 1930, LIFE magazine staff photographer, Alfred Eisenstaedt, was given access to the sacred world of the prima ballerina at the Grand Opera de Paris. He sat in on a rehearsal for Swan Lake, photographing the dancers doing their barre exercises, perfecting choreography, as well as capturing the girls at ease, standing around chatting or looking out over Paris from those fabulous round windows.
There's something eerily beautiful about these photographs of the glamorous ballerinas against the backdrop of that dim and dusty attic space of the Grand Opera, a stark contrast from their gilded stage below. I wonder if that room still exists as it was on that day, with those big round windows, black walls and the ballet barre with a view….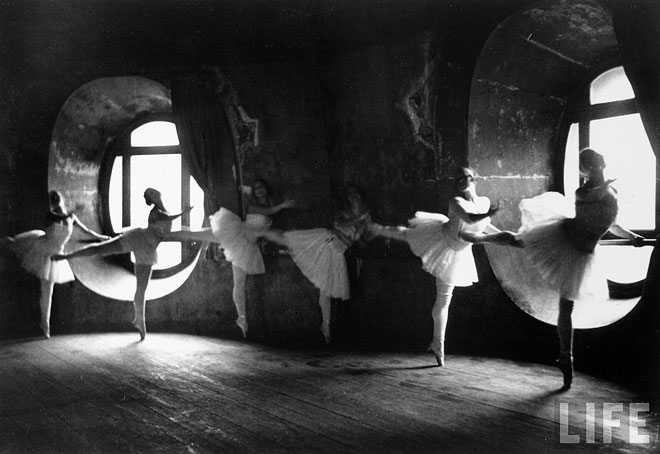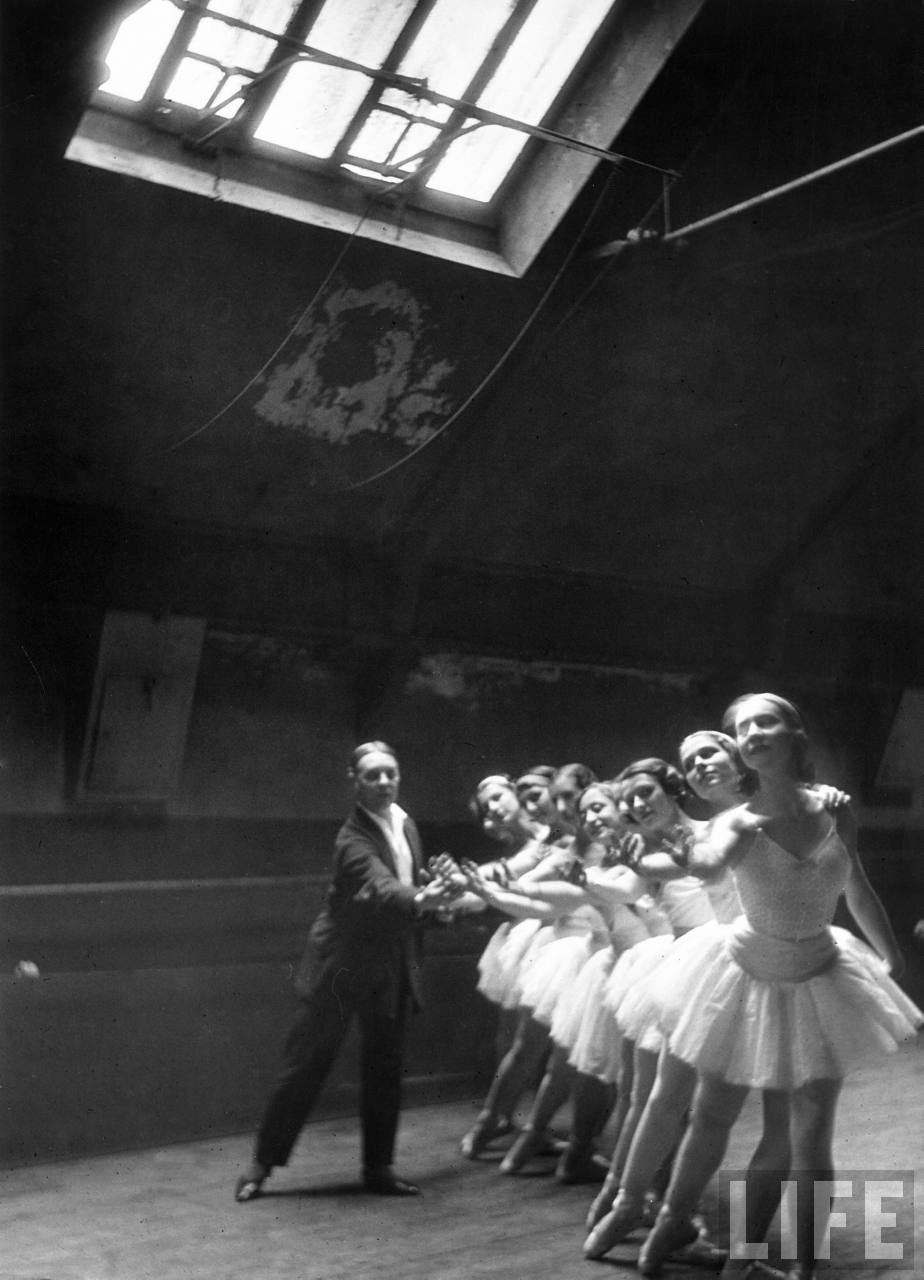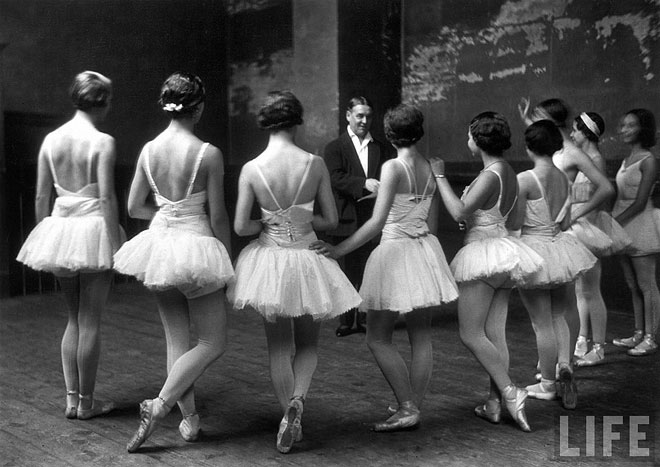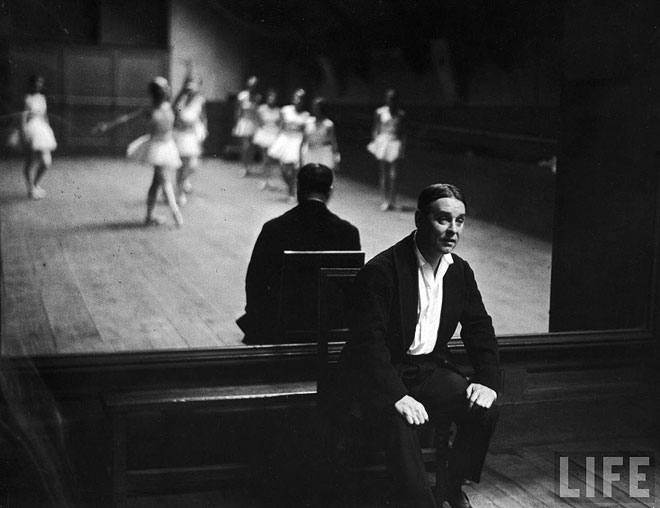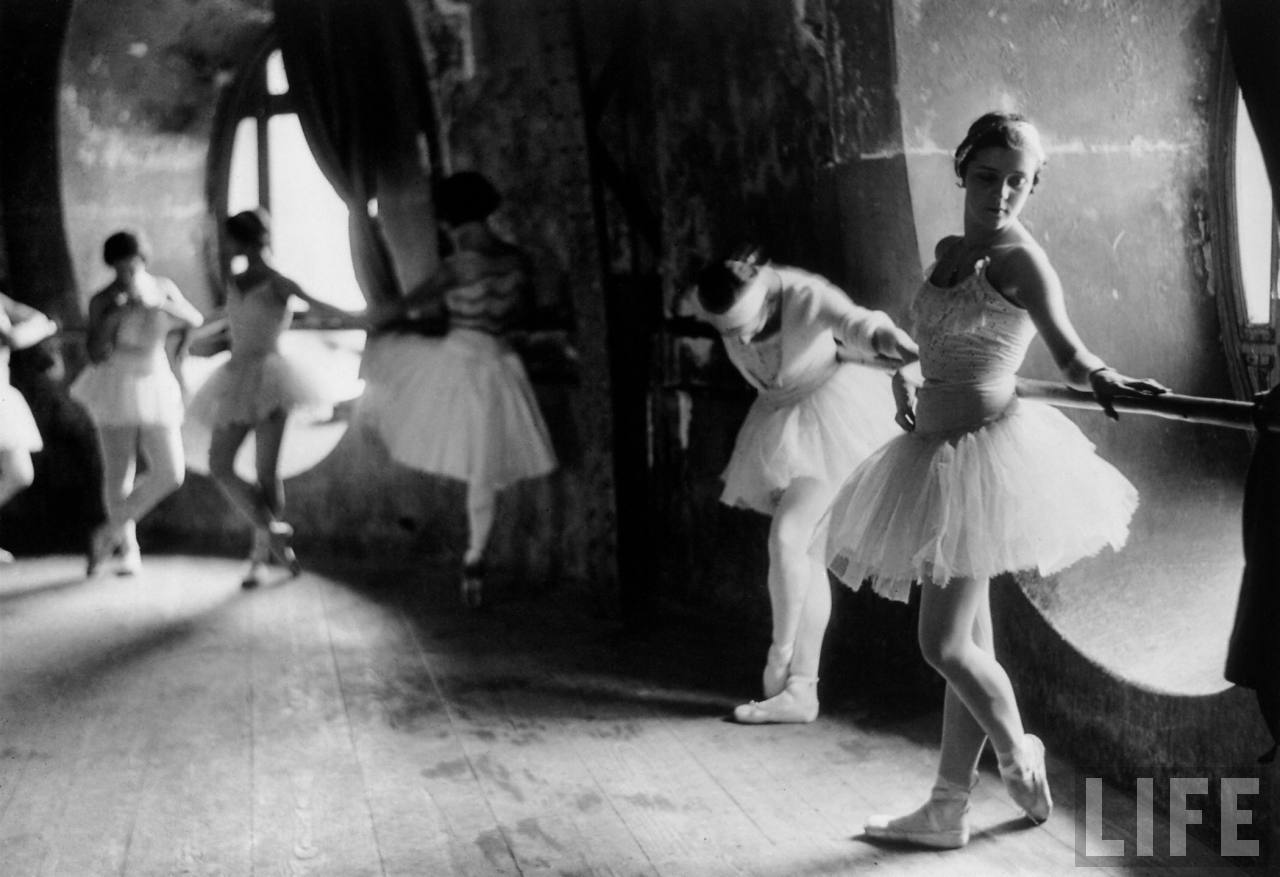 One day I'll find my way to this attic and do a demi-plié.
All photographs by Alfred Eisenstaedt for LIFE magazine.