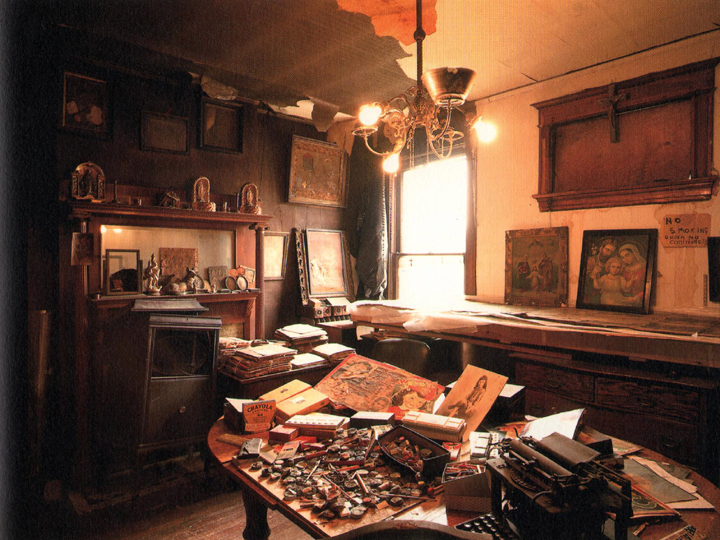 Here's one that slipped past my radar: only the greatest self-taught artist of the 20th century whose work was not discovered until his landlords were cleaning out his room upon his death in 1973. No one had known that hidden behind the door of his single-room apartment at 851 Webster Ave in Chicago, the penniless and reclusive janitor had been living a secret life, creating densely typed volumes of fantasy manuscript, possibly the longest novel ever written at more than 15,000 pages, accompanied by several hundred  striking drawings and paintings, many over 10 feet long.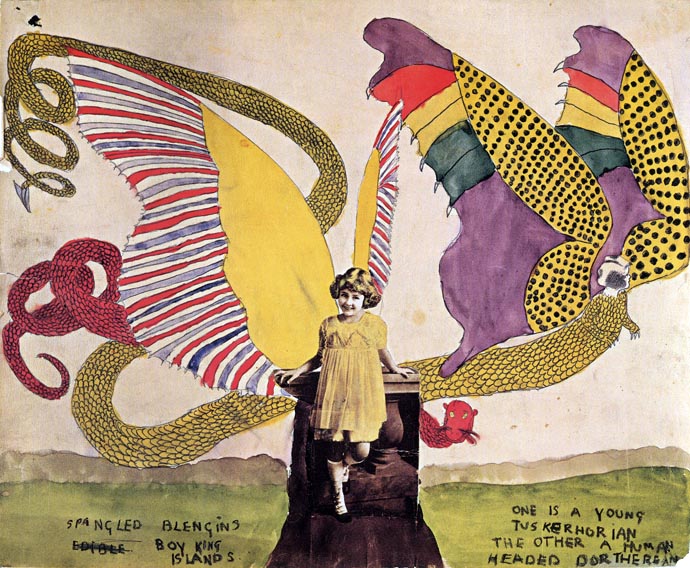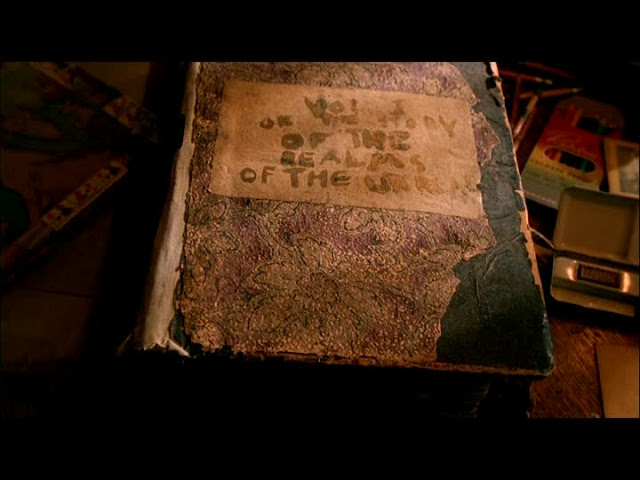 Some of what Darger left behind is now included in the permanent collections of the Museum of Modern Art and the American Folk Art Museum. His work can go for upwards of $80,000.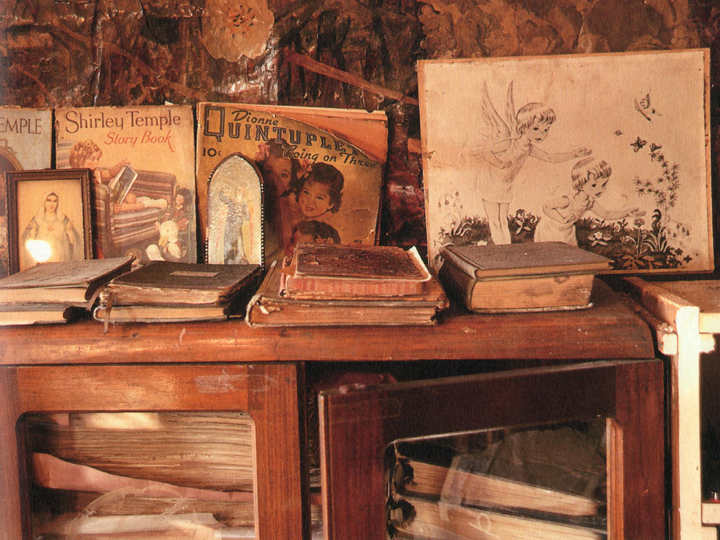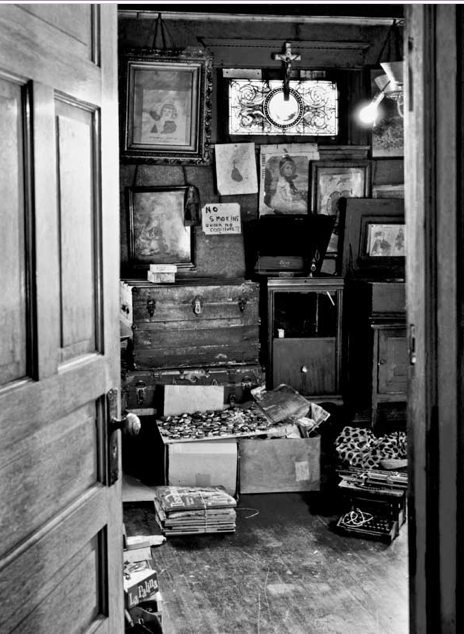 When Darger's landlords Nathan and Kiyoko Lerner first opened up his room and uncovered his labyrinth of manuscripts, paintings, journals, collages and scrapbooks, they immediately knew they had discovered something important. Nathan, a bohemian photographer of the Chicago arts scene quickly recognised the artistic merit of his work.
The visual subject matter of his art is nonetheless extremely complex, and often disturbing. Henry references his own troubled and institutionalized youth as an orphaned child as well as his career as a labourer (working as a janitor and a dishwasher) for more than half a century.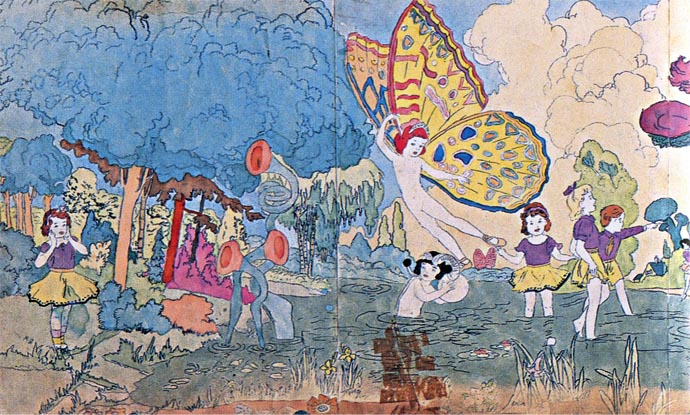 Featured most prominently in one of Henry's elaborate illustrated volumes, The Story of the Vivian Girls, in What is Known as the Realms of the Unreal, of the Glandeco-Angelinian War Storm Caused by the Child Slave Rebellion, Darger follows seven princesses of the Christian nation of Abbieannia who assist a daring rebellion against the evil regime of child slavery. While some of the paintings are charming and idyllic, others depict a puzzling and childlike vision of sexuality, torture and death.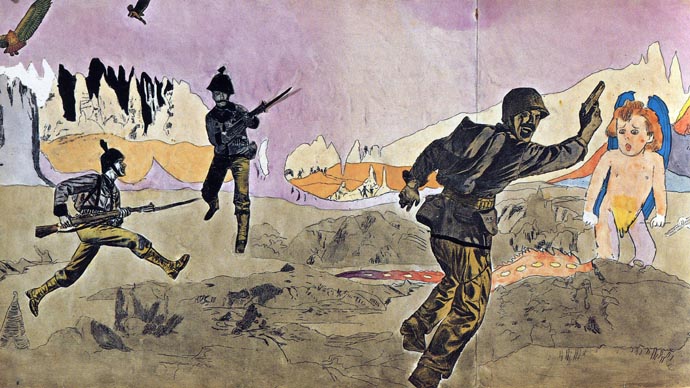 Ever since his work was discovered and shared with the world, there has been debate surrounding his mental state, suggesting that his fascination with depicting young girls he imitated from children's books that he collected was inappropriate, and that he suffered from schizophrenia.  Others say, the children's books and watercolour kits were all he knew, and according to his work, he saw himself as a "protector of children".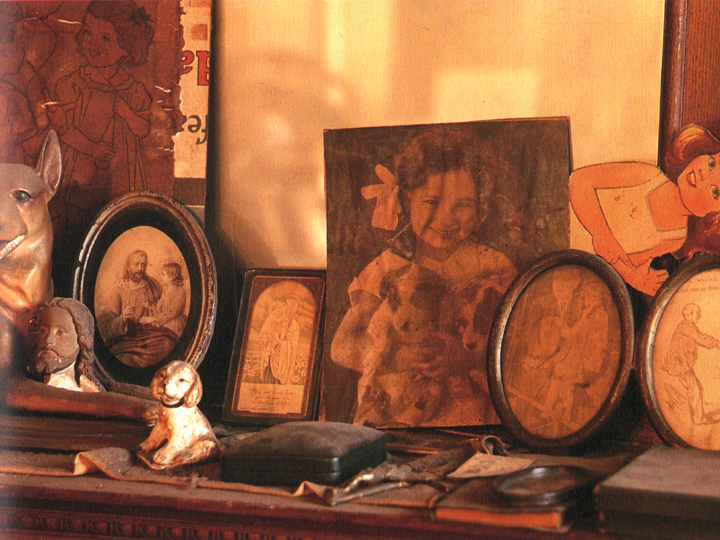 Henry's room was preserved as it had been found after his death for nearly 25 years by Nathan and Kiyoko Lerner, who had always been kind to the hermetic lonely old man living under their roof. It was finally dismantled in 2000.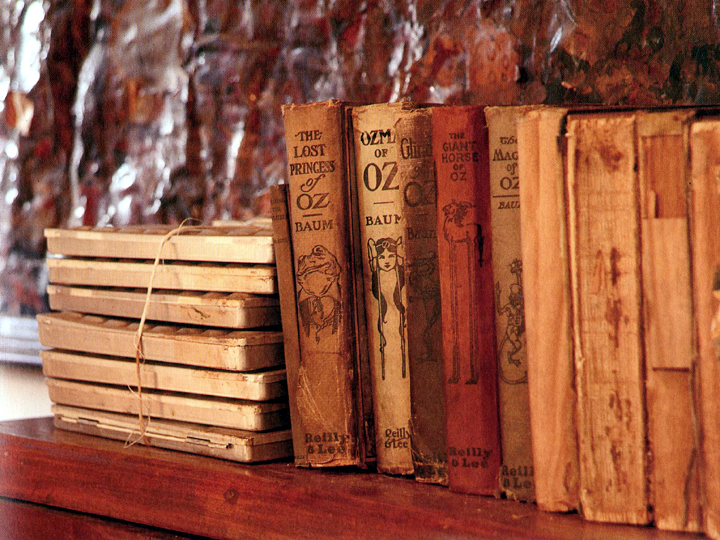 In 2004, a documentary was released, In the Realms of the Unreal by filmmaker Jessica Yu, exploring the mysterious life of Henry Darger. Watch the trailer below:
The documentary is now in the public domain and can be streamed or downloaded from the internet archives here. I just watched it, it's mysterious and a little spooky but definitely makes you think about those solitary people in life we cross paths with everyday but simply end up ignoring. What could be hiding behind their door?
Photography of Henry Darger's room by Keizo Kitajima