I'm not sure what I thought Wes Anderson and his team of magic elves really did to create those unique, game-changing sets for The Grand Budapest Hotel, but miniatures hadn't immediately come to mind …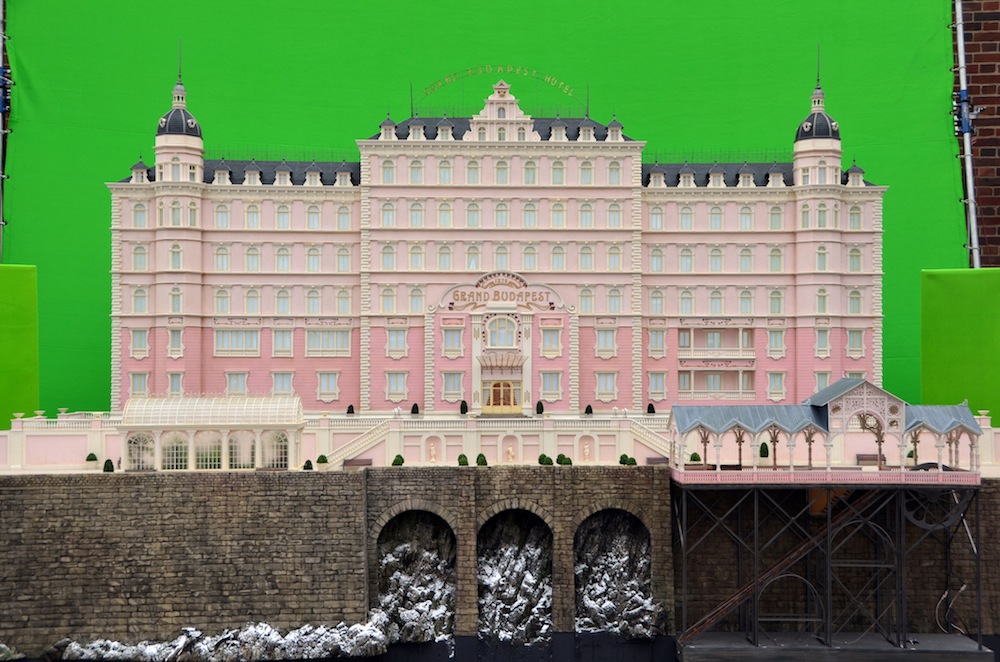 But of course! As it turns out, The Grand Budapest Hotel technically isn't so grand. This week, The New York Times published photographs of the nine foot tall, 14 feet long and 7 foot deep handmade miniature model of the fictional hotel's exterior used in the movie (okay, maybe "miniature" by comparison).
Photos (c) Fox Searchlight Pictures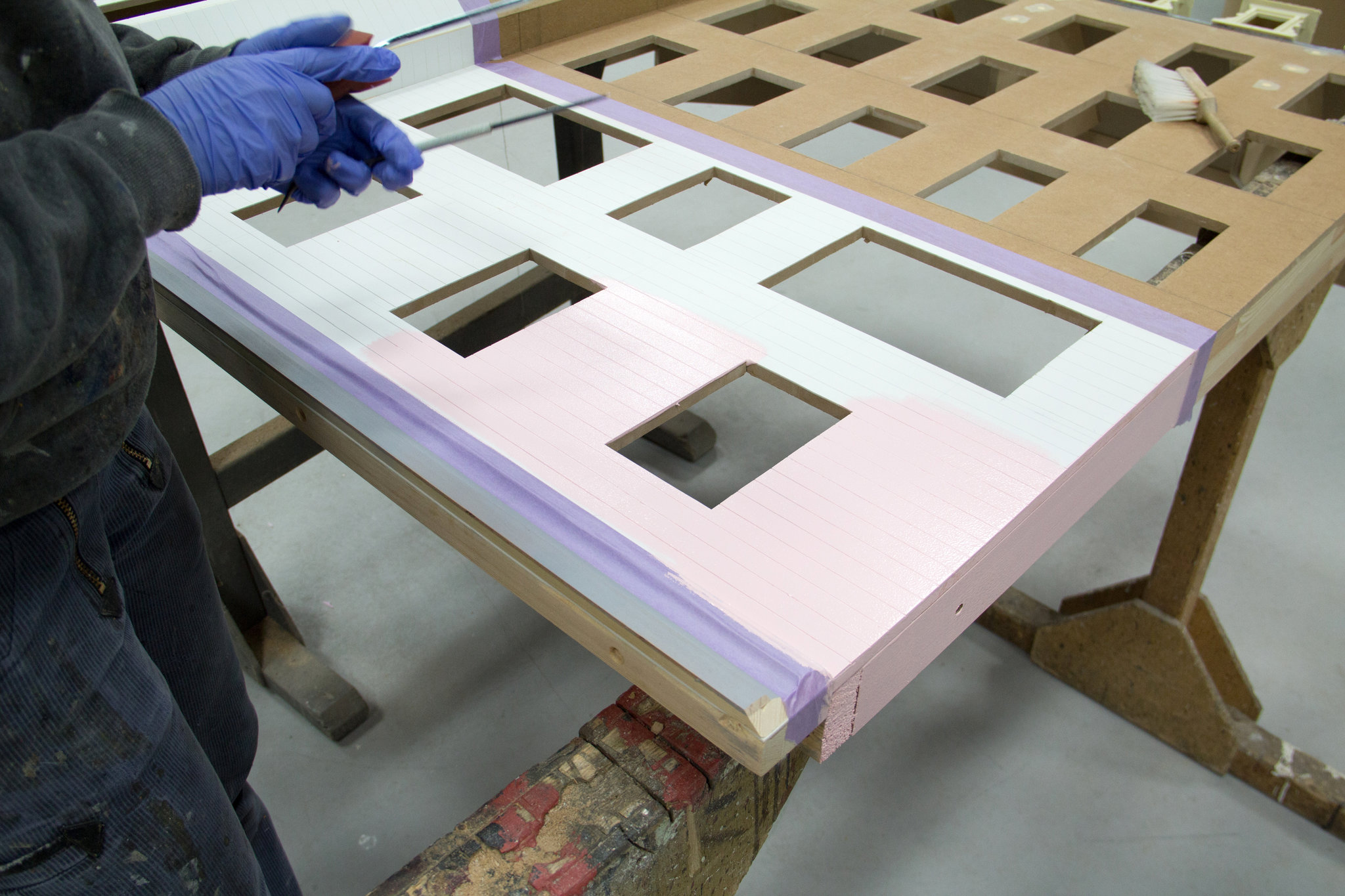 The hotel's prominently featured funicular and observatory were also made into miniature models for the film…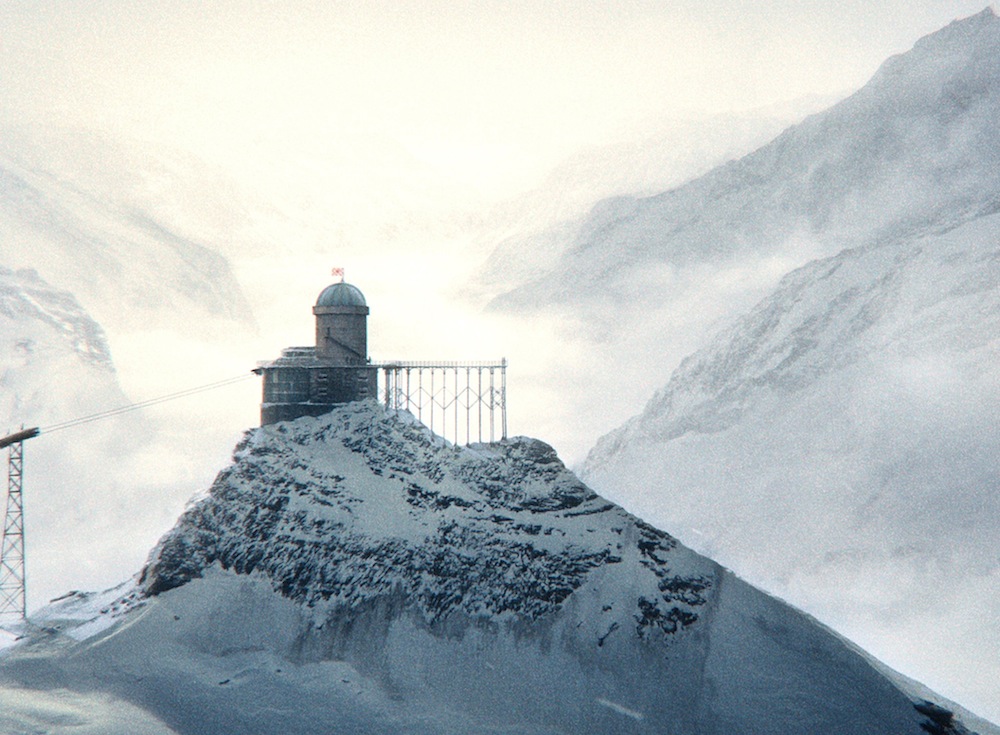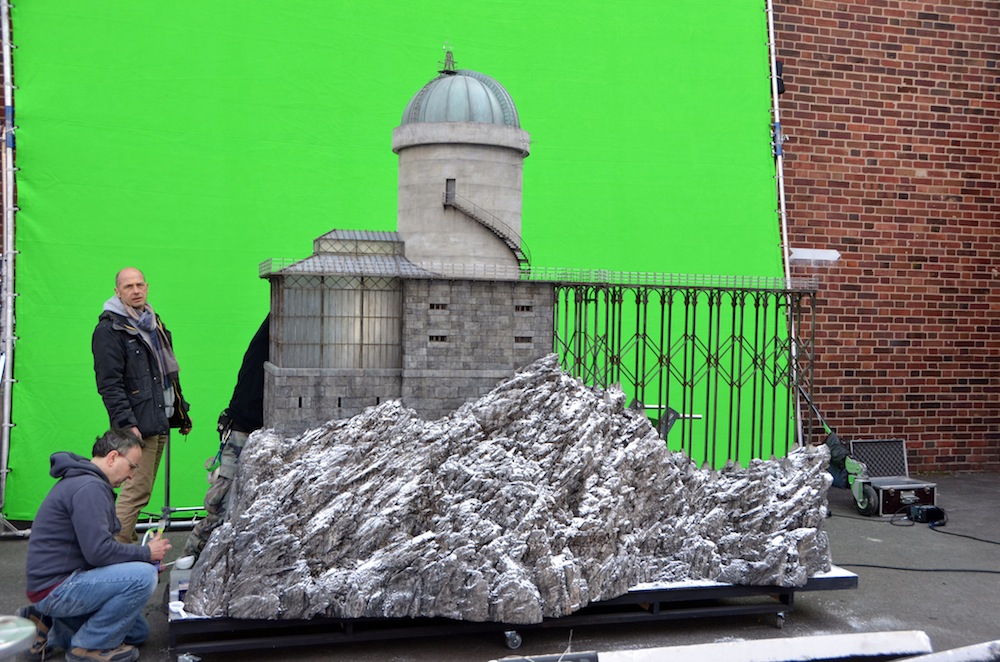 I love that Anderson relies on such an old-fashioned technique in his special effects, which hasn't been used like this in cinema for decades. He explained to NYT's Mekado Murphy that his audiences "tend to recognize what is artificial, whether in computer-generated effects or otherwise. The particular brand of artificiality that I like to use is an old-fashioned one". Anderson also worked with miniatures in The Fantastic Mr. Fox and the Life Aquatic of Steve Zissou.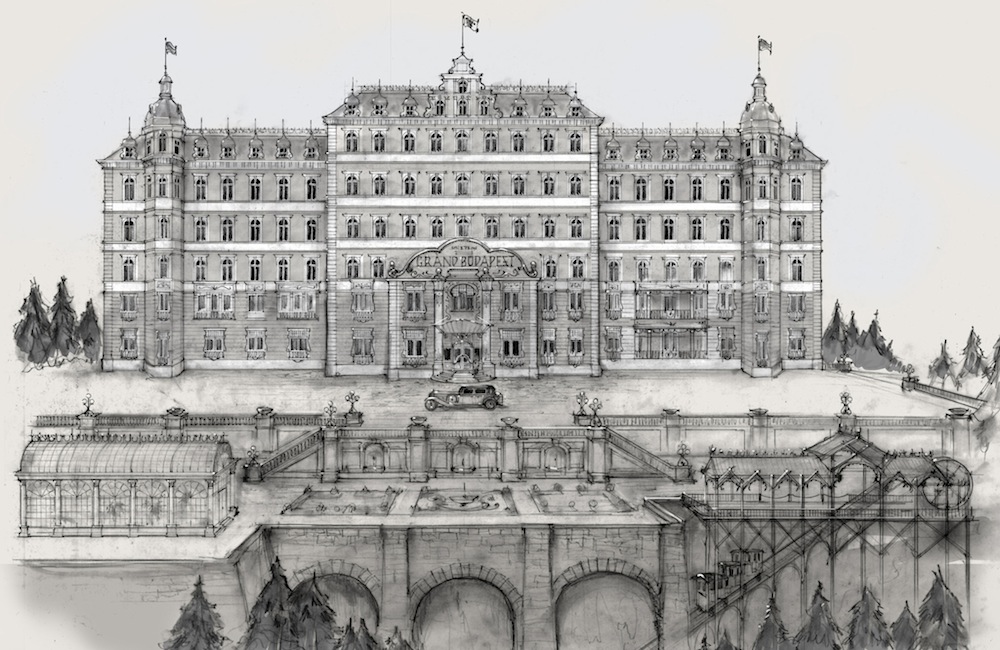 The model for The Grand Budapest Hotel was inspired by vintage images found in the Library of Congress of old European hotels and resorts. The article also mentions that Anderson studied the architecture of locales like the Grandhotel Pupp in Karlovy Vary, a picturesque spa town situated in western Bohemia, Czech Republic.
So I did a quick search in Flickr for the hotel and the town and discovered some striking real-life references straight out of the film …
The Grandhotel Pupp (also used as a location in Bond's Casino Royale).
A photocrom image of the Grandhotel Moskva-Pupp, Courtesy of the Library of Congress Photochrom Print Collection.
Check out the observatory tower overlooking the Hotel Imperial, also in the same spa town of Karlovy Vary!
And remember the majestic deer that overlooks the hotel in Anderson's already iconic film poster…?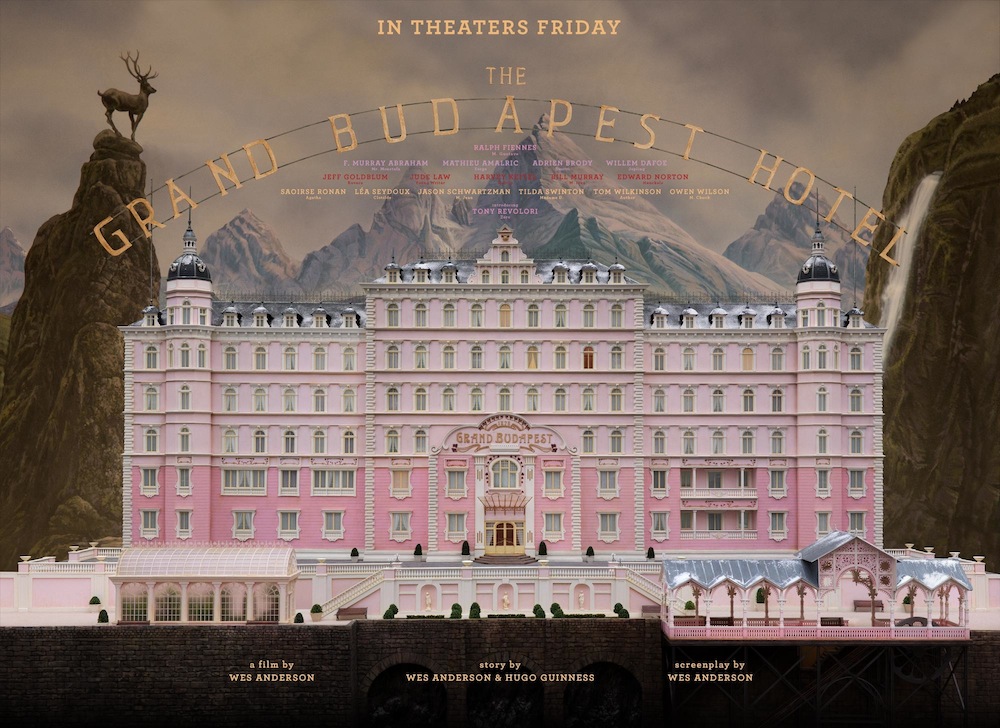 It really exists!
You might not be able to check into Anderson's miniature Grand Budapest Hotel, but you can book a room at the real thing (in the Czech Republic) at the rather charmingly named, Grand Hotel Pupp or the Hotel Imperial.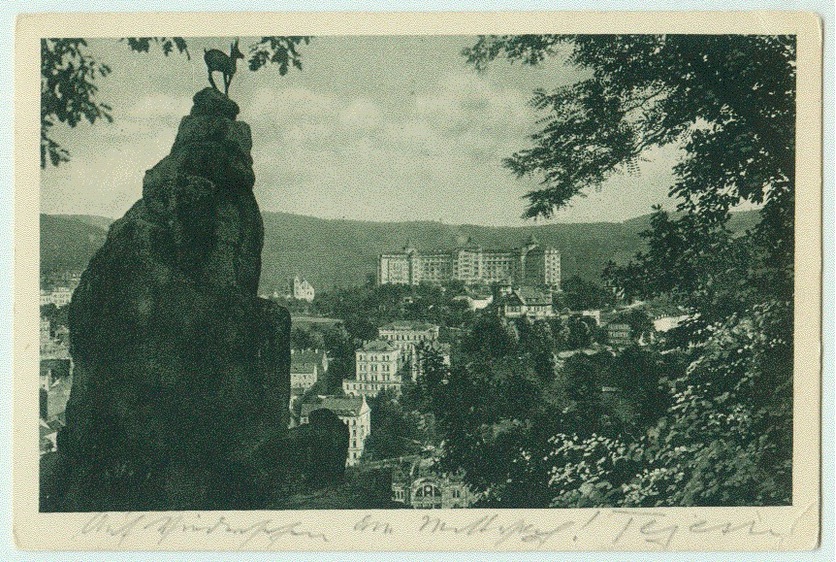 :::
YOU MIGHT ALSO LIKE:
.