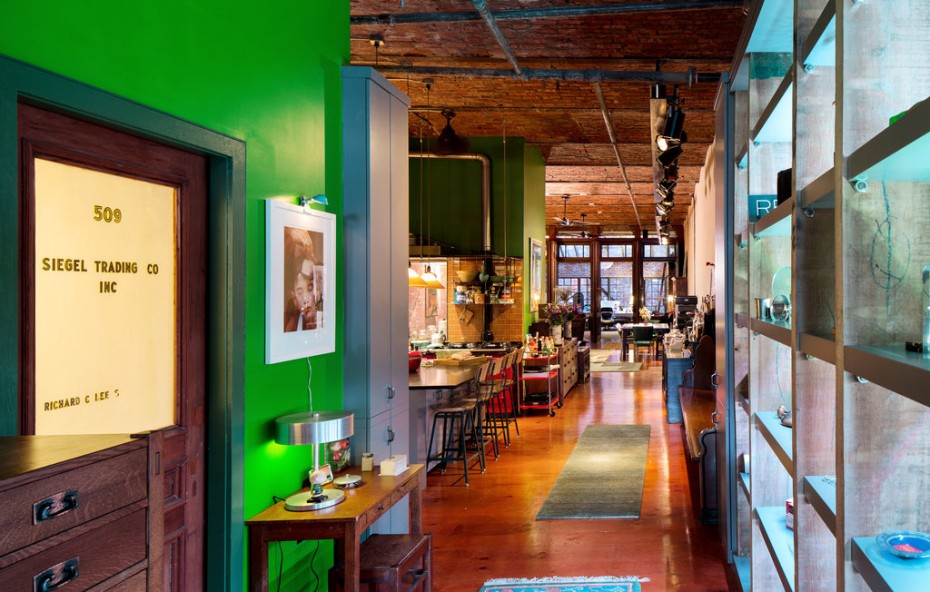 This incredible New York City loft just went on the market for $3,250,000. Personally, that's a little out of my budget– and by a little, I mean a lot. Who would even give up such a place anyway? This is the Noho/ East Village home of actor Bradley Darryl "BD" Wong. You may remember him from such films as Father of the Bride, Seven Years in Tibet and Jurassic Park. But he is quite clearly, a very talented collector and an all-round vintage re-purposing genius. The duplex loft which Wong bought in 2005 has lived many lives; one as a sweat shop, another as a Yiddish theatre as well as a porn theatre…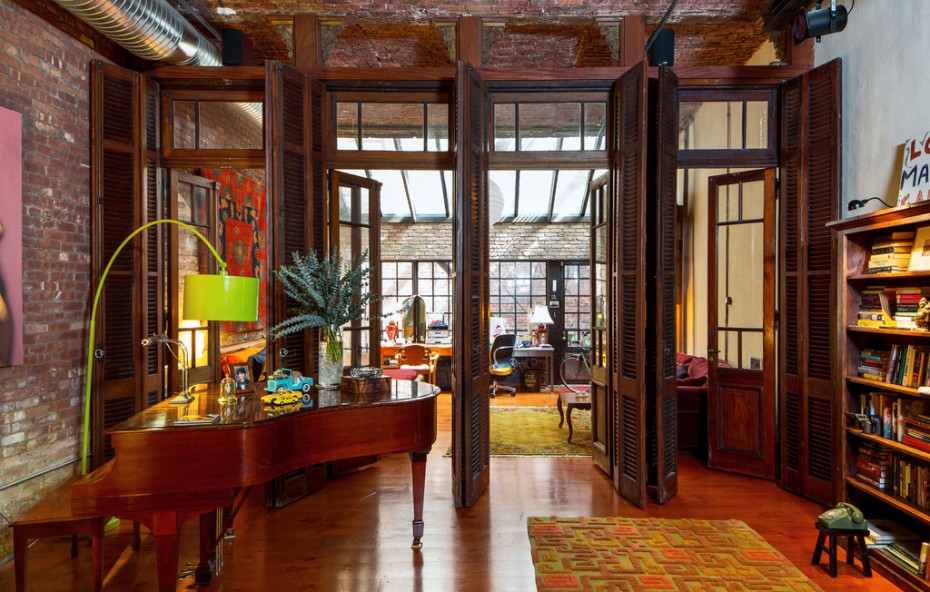 When it finally fell into Wong's hand, he took great care renovating it, uncovering its secrets, such as a barrel-vaulted brick ceiling that was covered in plaster, and filled his new home with all the unusual objects and re-purposed furniture he had been collecting over many years. While the sale price on this baby might be ballparks away from my range, and it probably wouldn't come furnished anyway, I thought we might use this opportunity to steal a few of his ideas. Come on, Picasso (supposedly) said it himself: Good artists copy, great artists steal. 
1. Detective Doors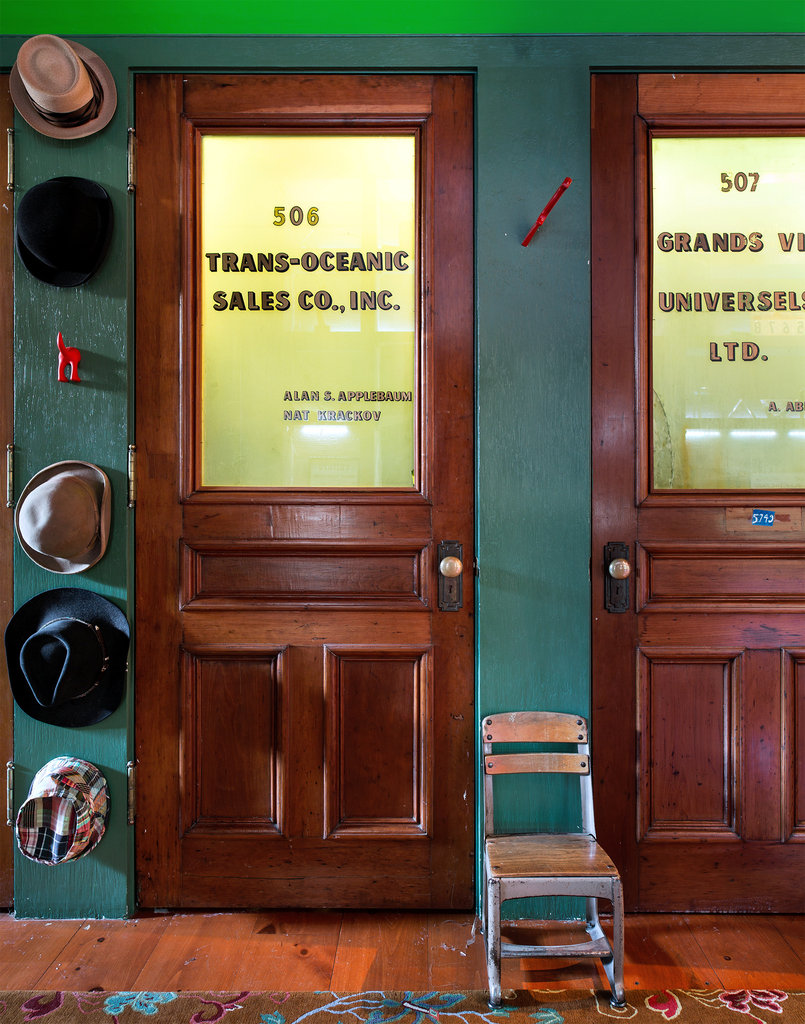 What stands out the most in Wong's loft has to be these vintage office doors. They remind of those old movies about private detectives in 1940s Chicago. Wong actually plucked these from the basement of the Puck building, a historic New York building just a few blocks away that served as a printing facility in the early 20th century. I had a look on eBay and found a DIY fixer-upper for $75. I also read that Mr. Wong finds a lot of his pieces over at the Demolition Depot in New York. Below are a few similar doors I found up for sale, you can browse all their doors with glass here.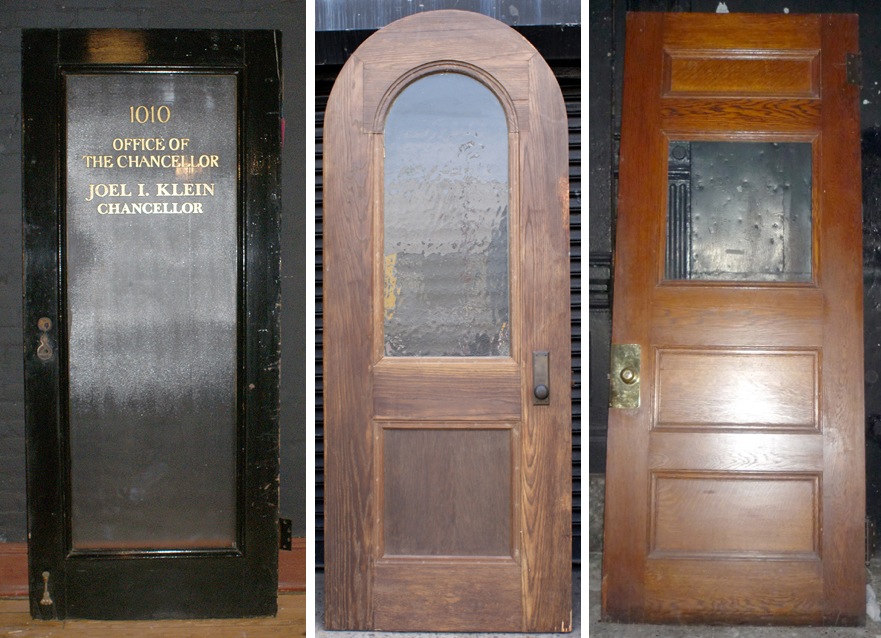 Adding your own personalised hand-painted type to the glass could be a fun little project that just requires a few practice sketches on paper and a pair of steady hands. I found this useful blog post by someone who's already done it and made it look pretty easy!
2. A Surreal antique Clock Gallery
On their own, they might look like something your grandmother would have in her living room. Hang up a bunch of them together (preferably against a pink wall) and it becomes a surreal little gallery of clocks! I found a nice little selection here on eBay.
3. A Plumber's Staircase
Did you spot Mr.Wong's re-purposed industrial banister? You might have seen this idea done with bookshelves, but that banister is pretty swanky. You can pick up industrial piping at most home depot stores.
4. A Nook of Vintage Yard Sticks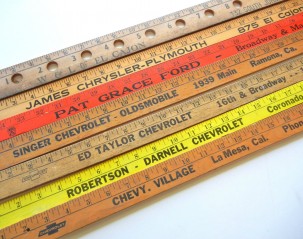 Again, on good old eBay, here's a vintage lot of 1960s woodern yard sticks for $25. I'm guessing all you need is the glue (you can tell I'm an expert). Also, if you're interested in getting a similar light to the one you see above, this one on Scoutmob is quite similar.
5. Re-purposed Industrial Storage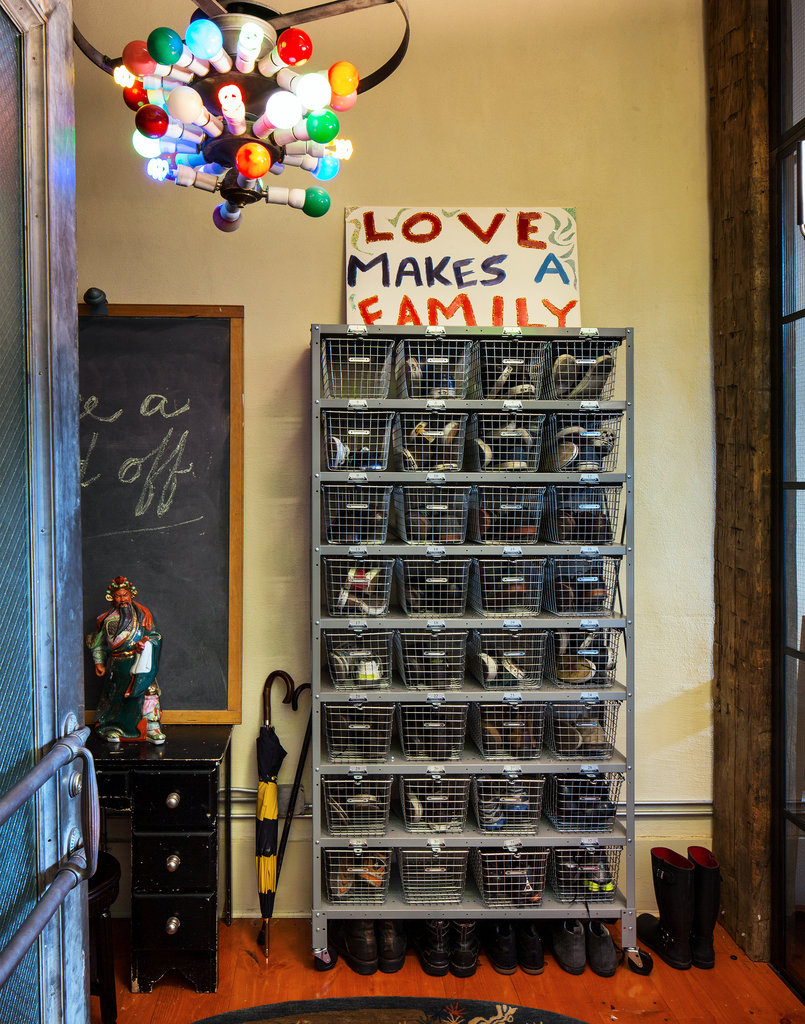 You can find some pretty fantastic re-purposed industrial storage units at the Parisian flea markets, but I've never really seen them put to use in a real home. I think I'm convinced now. Here's a unit of vintage U.S post office mail boxes I found that would do the same job.
So there we have it! A few ideas to get the DIY creative juices flowing. You can drool over more photos of Wong's apartment over at the New York Times. It's listed for sale with Great Jones Realty.