As an advocate of trailblazing voyages into the unknown and generally all things off the beaten path, cruise ships probably aren't my sort of thing. But then I can't quite decide whether this concept is really terrible, or one that I want to secretly try out in another life. The World is a private residential cruise ship, a floating luxury apartment block with million dollar 'condos' owned by some of the richest people in the world, who live aboard the ship as it circumnavigates the globe.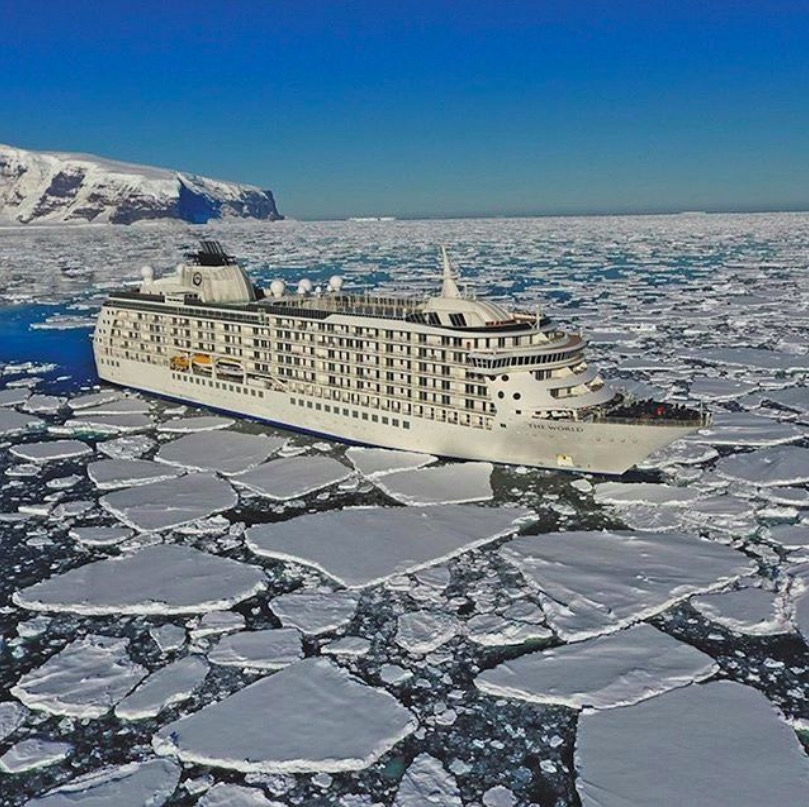 It has 165 residences (106 apartments, 19 studio apartments, and 40 studios), all owned by the ship's residents who can decorate with their own furniture, art, books and personal touches. Properties start at $825 for 330 square feet to $7 million for 3,000 square feet.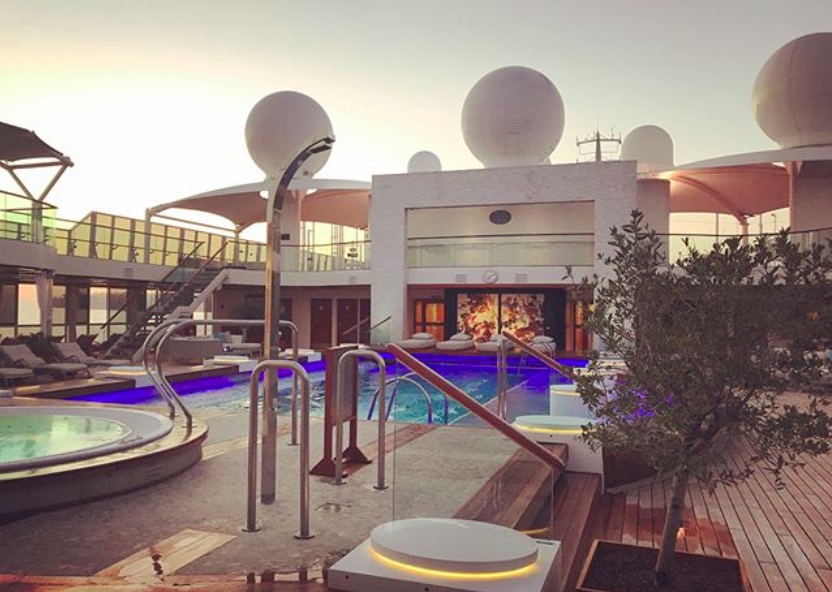 There's a deli and supermarket onboard and six restaurants if you don't feel like doing the washing up in your own kitchen. Before I start sounding like a salesperson for the residential cruise ship, I'll just let you check out their promotional video.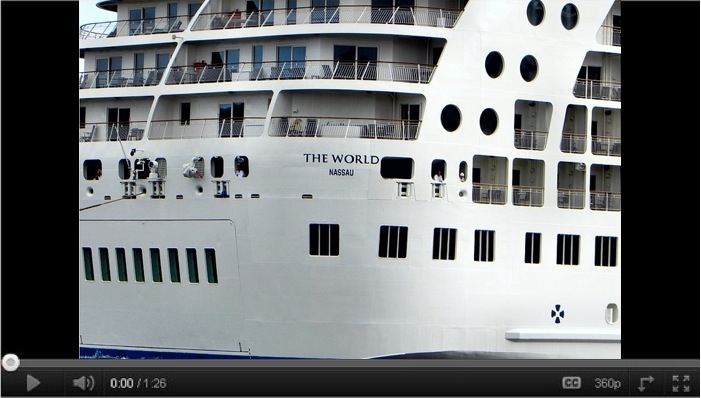 On the one hand, it does feel like it might be one big floating cult. On the other hand, it's a globe-trekking luxury apartment. I'm so torn…
To check out what the various residences are like, take a tour on the website here…
The ship is currently in Bermuda according to this marine traffic locator. So there you go. A cruise ship people can permanently live on. Just thought I'd put it out there.