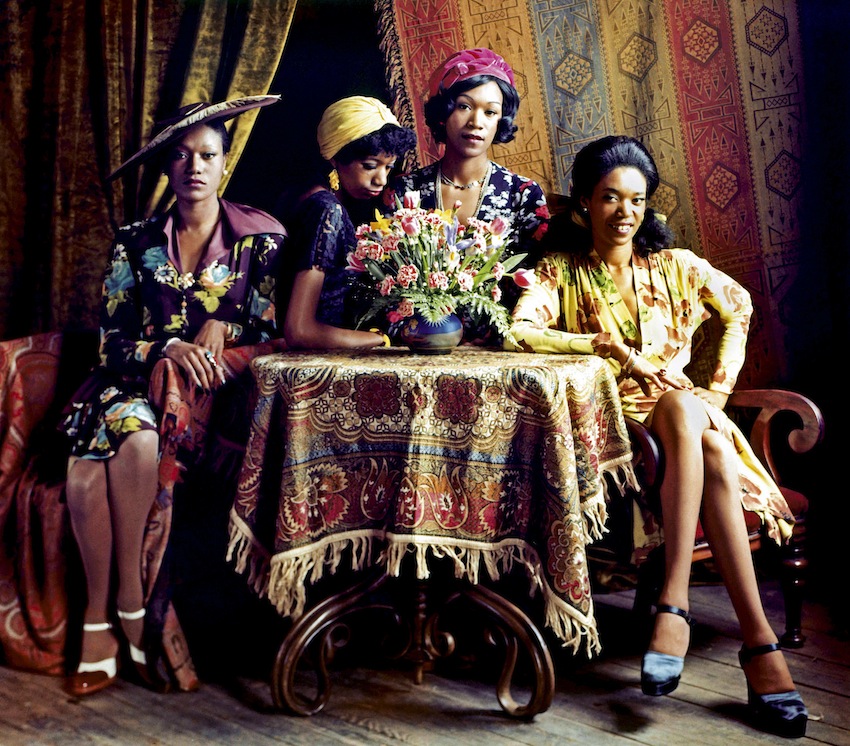 The internet spawns another exciting book, in this case, a Tumblr dedicated entirely to Vintage Black Glamour.
From Josephine Baker getting a pedicure to an anonymous snapshot of a style icon that never was, author Nichelle Gainer has been unearthing a treasure trove of iconic images from rarely accessed photographic archives ever since she began her Tumblr. And now, she's putting it all into print. "The book presents historic photographs of famous actors, dancers, writers and entertainers who worked in the 20th-century entertainment business, but who rarely appeared in the same publications as their white counterparts. With its stunning photographs and insightful biographies, this book is a hugely important addition to Black history archives."
Let's see what's in store for us in this beautiful hardback coffee table book, which you can pre-order here.
Pictured above: The Pointer Sisters, June, Ruth, Bonnie and Anita, wearing vintage styles from the forties in 1973. The sisters were preachers daughters who topped the R&B and pop charts and were nominated for over a dozen Grammy Awards in the pop, R&B and country categories.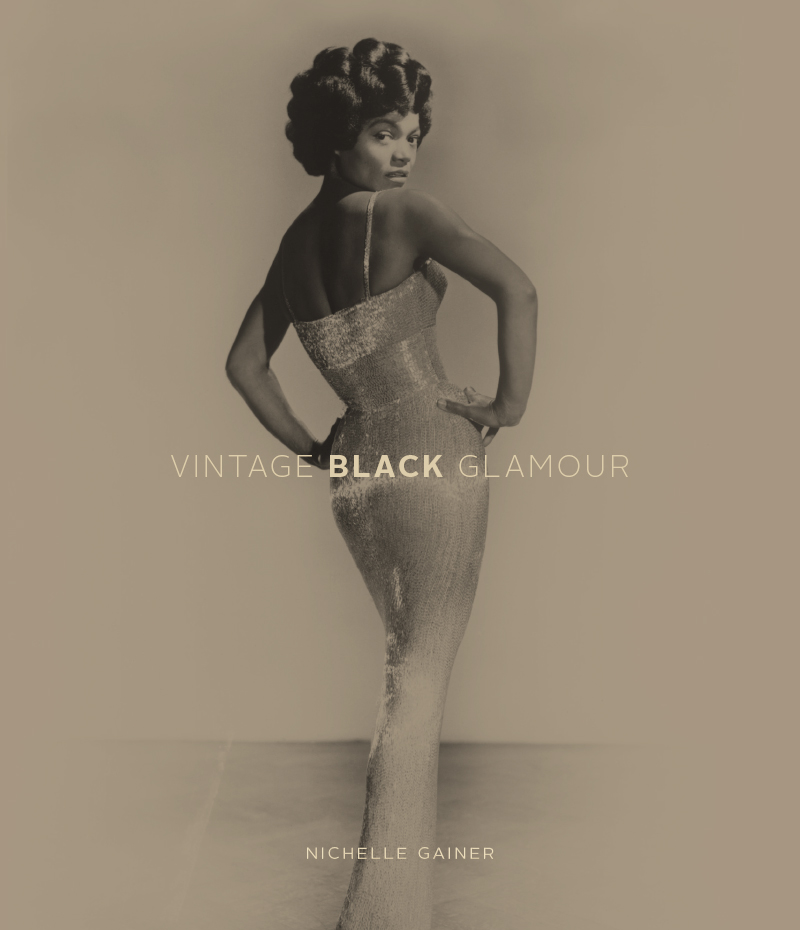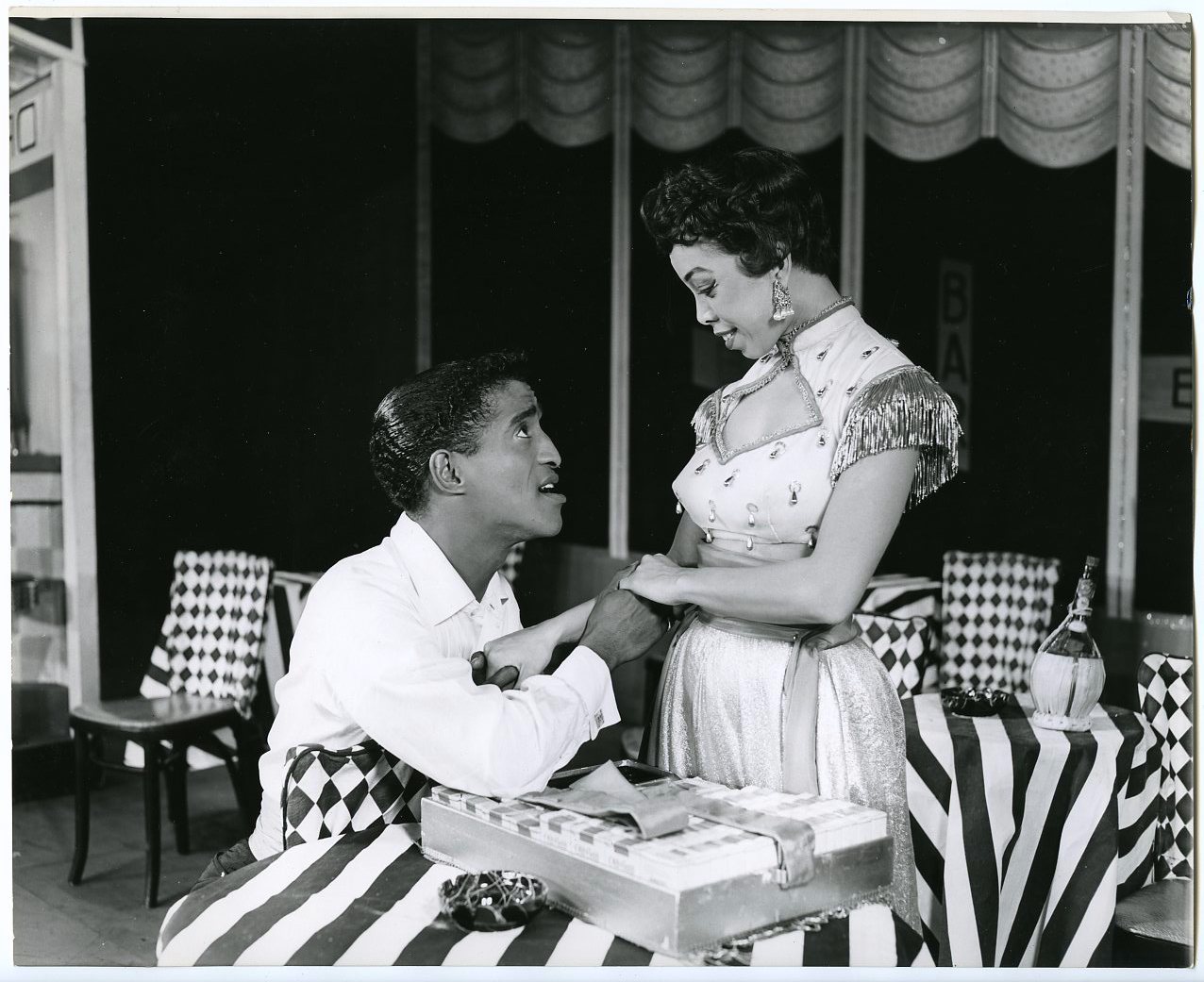 Sammy Davis Jr. and Olga James in a scene from the 1956 Broadway musical, "Mr. Wonderful," which also starred the great Chita Rivera. Ms. James, a Washington, D.C.-born graduate of The Juilliard School, is best known for portraying Cindy Lou in the 1954 film version of "Carmen Jones" with Dorothy Dandridge and Harry Belafonte. Photo: Friedman-Abeles/New York Public Library. 

Left: A model in 1954, photo appeared in the November 1965 issue of EBONY; Right: Models Cordie King and Alberta Culbreath model afternoon fashions for Ebony Fashion Fair in a 1958 issue of EBONY. Cordie King, went on to open a modeling agency and charm school called Cordie King's Castle which produced graduates such as journalist and author Janet Langhart Cohen. She died at age 80 in 2004.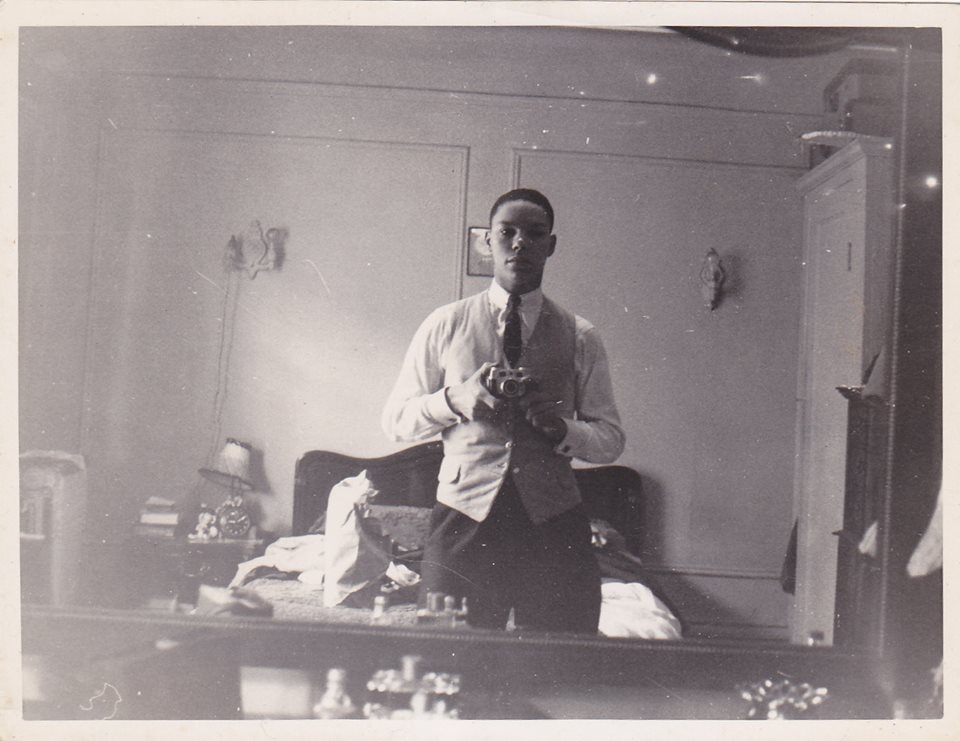 General Colin L. Powell shared this 60 year old photo of himself on his official Facebook page with this caption: "Throwback Thursday – I was doing selfies 60 years before you Facebook folks. Eat your heart out Ellen!"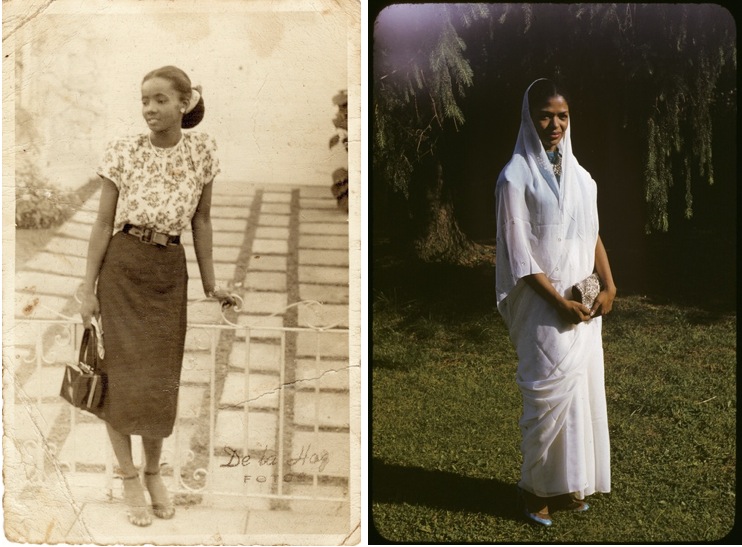 Left: "This is my beautiful mother, Valeria Perojo Frias, born in Pinar del Rio, Cuba on March 23, 1926. This photograph was taken sometime in the mid to late 1940's. I believe she was at a christening of a friend's child in Havana. She was an amazing and inspirational woman – making her way to the US with my father by way of Miami in late 1959, and ending up in New York City two years later, where I was born and raised. She was always a fashionista and had that amazing aura that exuded beauty, charm and grace. And boy could she pose for a picture, eh? She always will be my very own personal style icon."– Originally submitted to The Sartorialist by Ms. Frias's daughter, Ena Frias; Right: Dancer Scoogie Brown at Geoffrey Holder and Carmen de Lavallade's wedding reception in Westport, Connecticut on June 26, 1955. Ms. Brown was a dancer from Trinidad and Tobago who performed with Mr. Holder and his Trinidad Dance Group. She would gain even more notoriety during the "calypso craze" in the 1950s.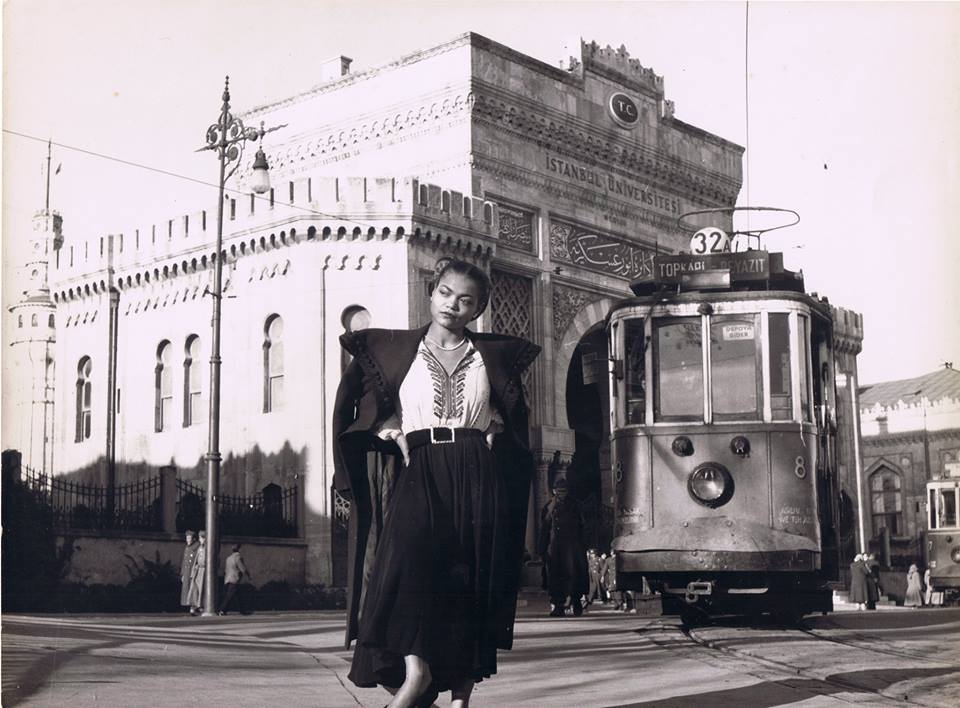 Eartha Kitt stopping the trolley car in Istanbul with a pose (c.1949).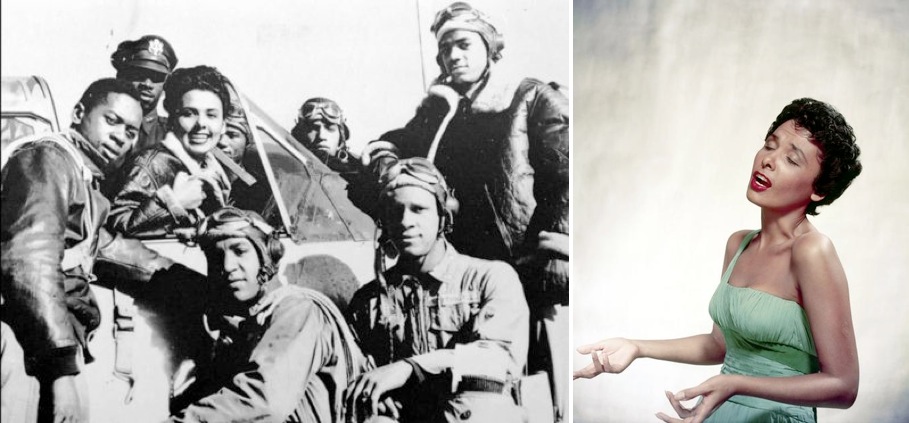 Lena Horne, with a group of Tuskegee Airmen on January 1, 1945, left. There are countless photos of Ms. Horne visiting Tuskegee Airmen and other military personnel to show her support for their service. She also showed her support for them by refusing to perform for segregated military audiences during World War II. Photo: Associated Press. Photographed right in 1954.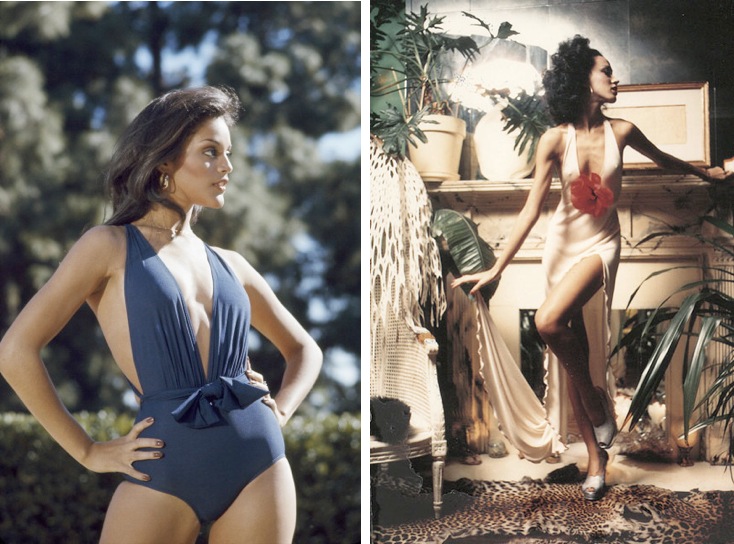 Right: Jayne Kennedy in April 1977 in a shot from her short-lived NBC TV show, "Cover Girls." She played Monique Lawrence who was, of course, a secret agent posing as a fashion model. Photo: Dave Friedman/NBC/NBCU Photo Bank via Getty Images. Left: Pat Cleveland in 1972 wearing Stephen Burrows.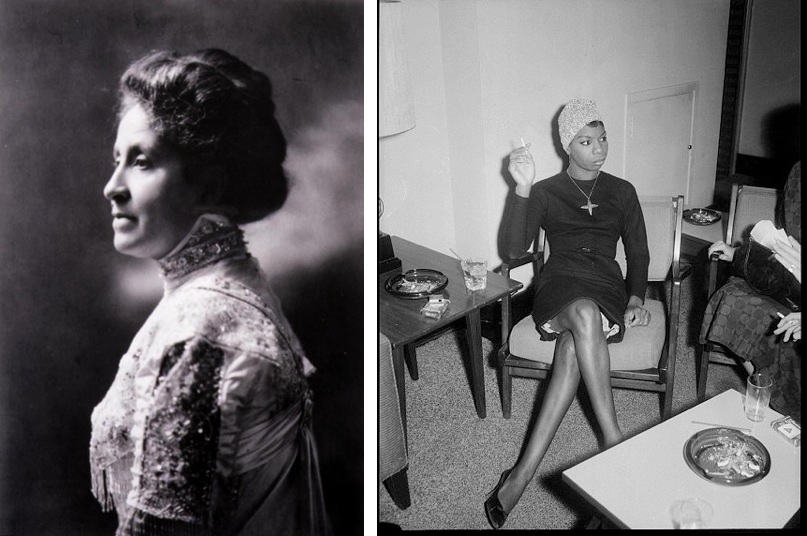 Left: Activist Mary Church Terrell. Born in Memphis, Tennessee to wealthy parents who were former slaves (her father, Robert Reed Church, was the South's first black millionaire), Ms. Church Terrell earned bachelor's (1884) and master's (1888) degrees from Oberlin College. She also studied in Europe for several years and was fluent in German, Spanish and French. Her language fluency came in handy in 1904 when she was invited to speak at the International Congress of Women in Berlin, Germany. The only black woman in attendance, she delivered her speech in German, French and English. Ms. Church Terrell was a founder and the first president of the National Association of Colored Women (Charlotte Hawkins Brown was a vice president). Adapting the motto "Lifting As We Climb," the organization was formed, in part, in response to an attack on the character and respectability of African American women by an influential journalist who referred to them as "thieves and prostitutes". Ms. Church Terrell died in 1954, at the age of 90, not long after leading the fight to desegregate restaurants in Washington, D.C. Right: Nina Simone circa 1965.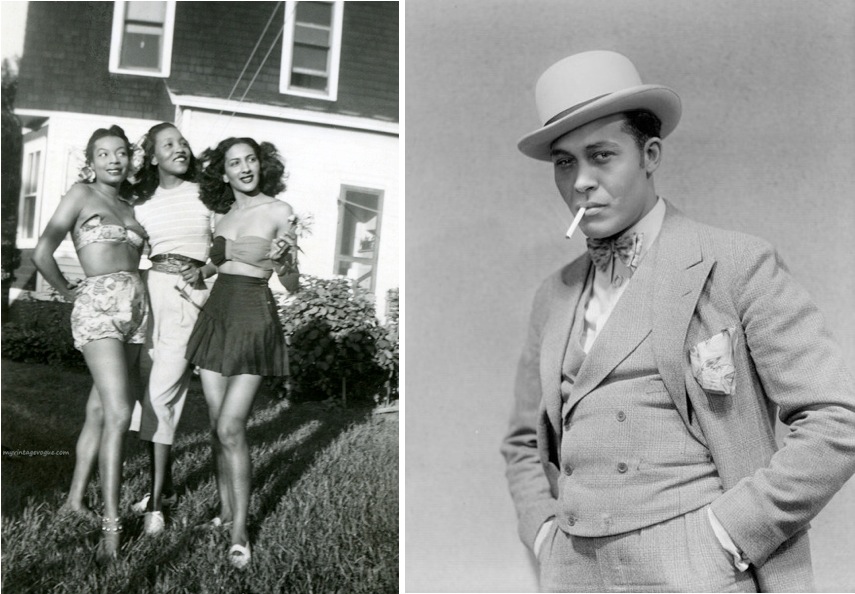 Left: Gorgeous friends, circa 1940; Right: Percy Verwayne was born in British Guiana (now Guyana) and appeared on Broadway, on radio and in several films for at least thirty years, but he was best known in his day for originating the role of Sportin' Life. He was also a former athlete and that came in handy in 1941 when he was robbed of 75 cents by a very unwise 18-year-old within two blocks of his Harlem home at 400 West 128th street. The incident was gleefully reported in the New York Amsterdam News on August 9, 1941 under the headline, "Mugger Gets Wrong Victim." According to the paper, when the mugger tried to run away, "Verwayne chased him for a block, grabbed him by the seat of his trousers and socked him into submission. When the cops arrived, Verwayne was in complete control of the situation."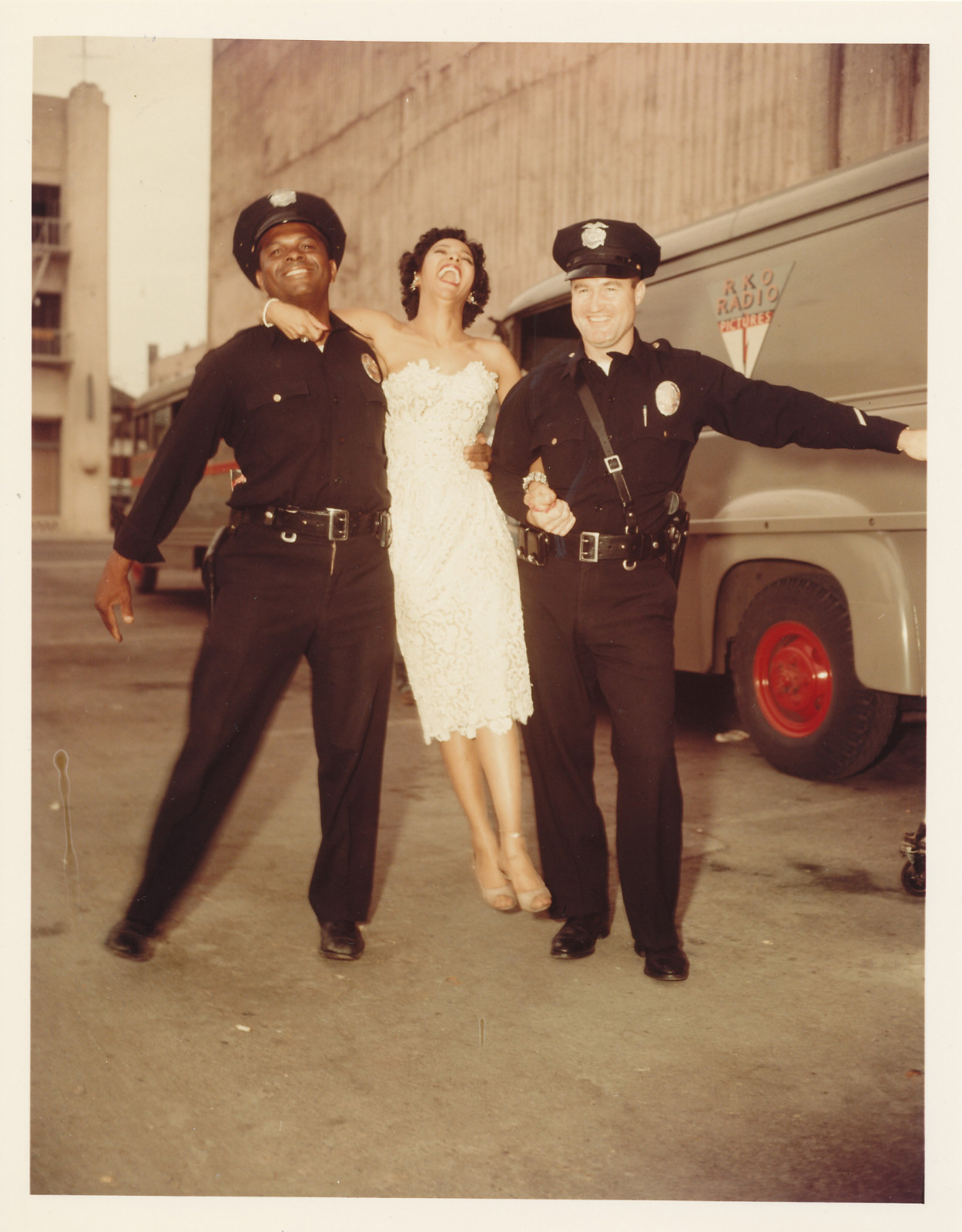 Dorothy Dandridge, on the set of "Carmen Jones" at the RKO lot in Hollywood in 1954. 
Discover Vintage Black Glamour and the book's website.