You might have mistaken these images for the extraordinary phenomenon of earth's pink salt lakes. But upon a closer look, it becomes clear this alien sight is very much man-made and created by some very big dreamers…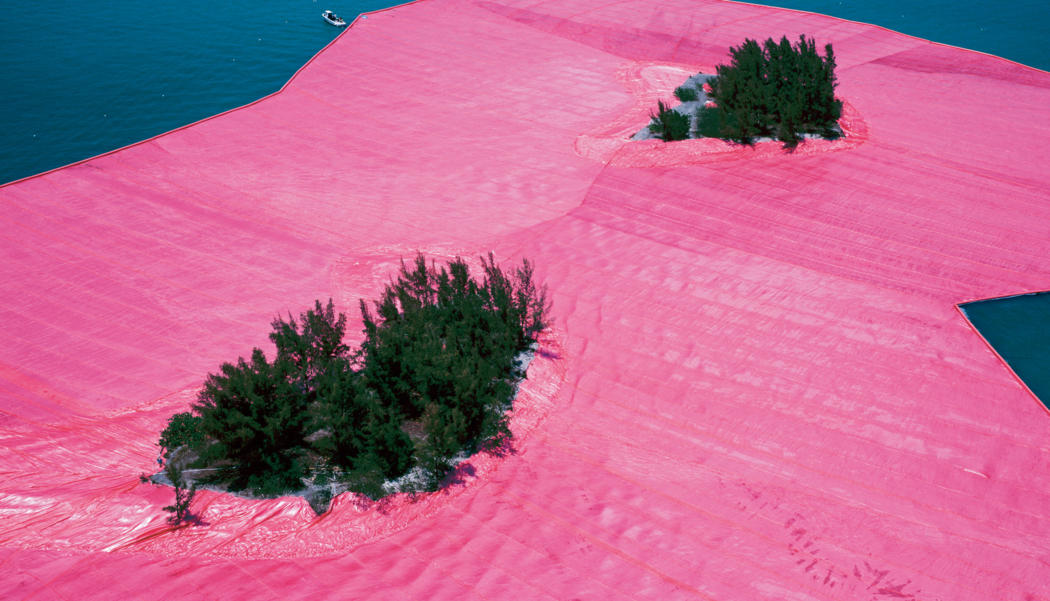 We're looking at the incredible artistic project of husband and wife team, Christo and Jeanne Claude. They met in Paris in 1958 and together, developed a bit of a habit for wrapping things– big things, like city monuments and entire coastlines….
This particular pink project, called Surrounded Islands, popped up in 1983 in Biscayne Bay, Miami Florida.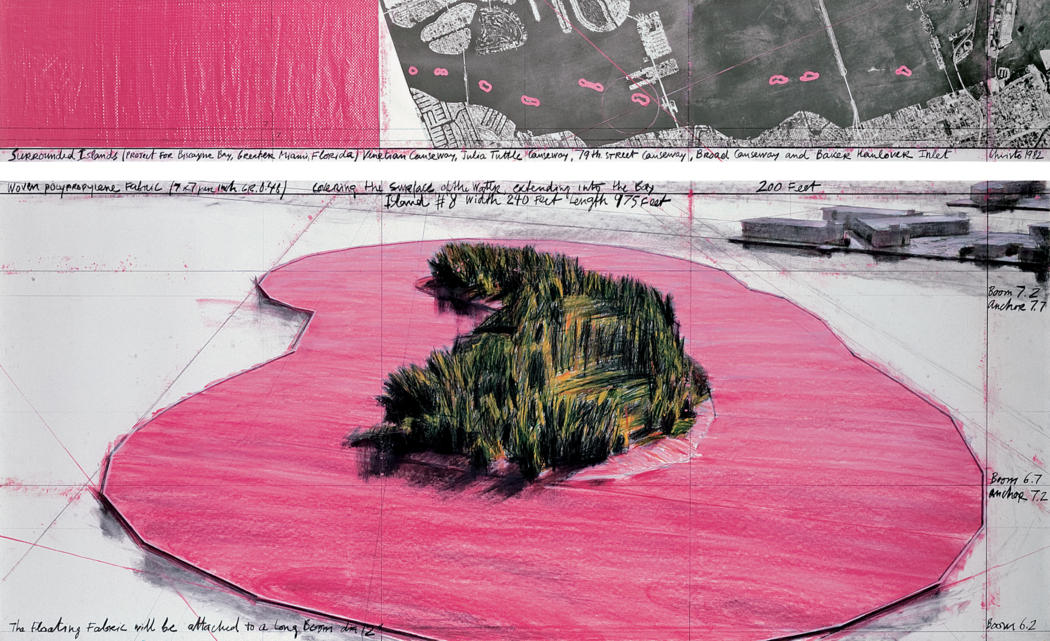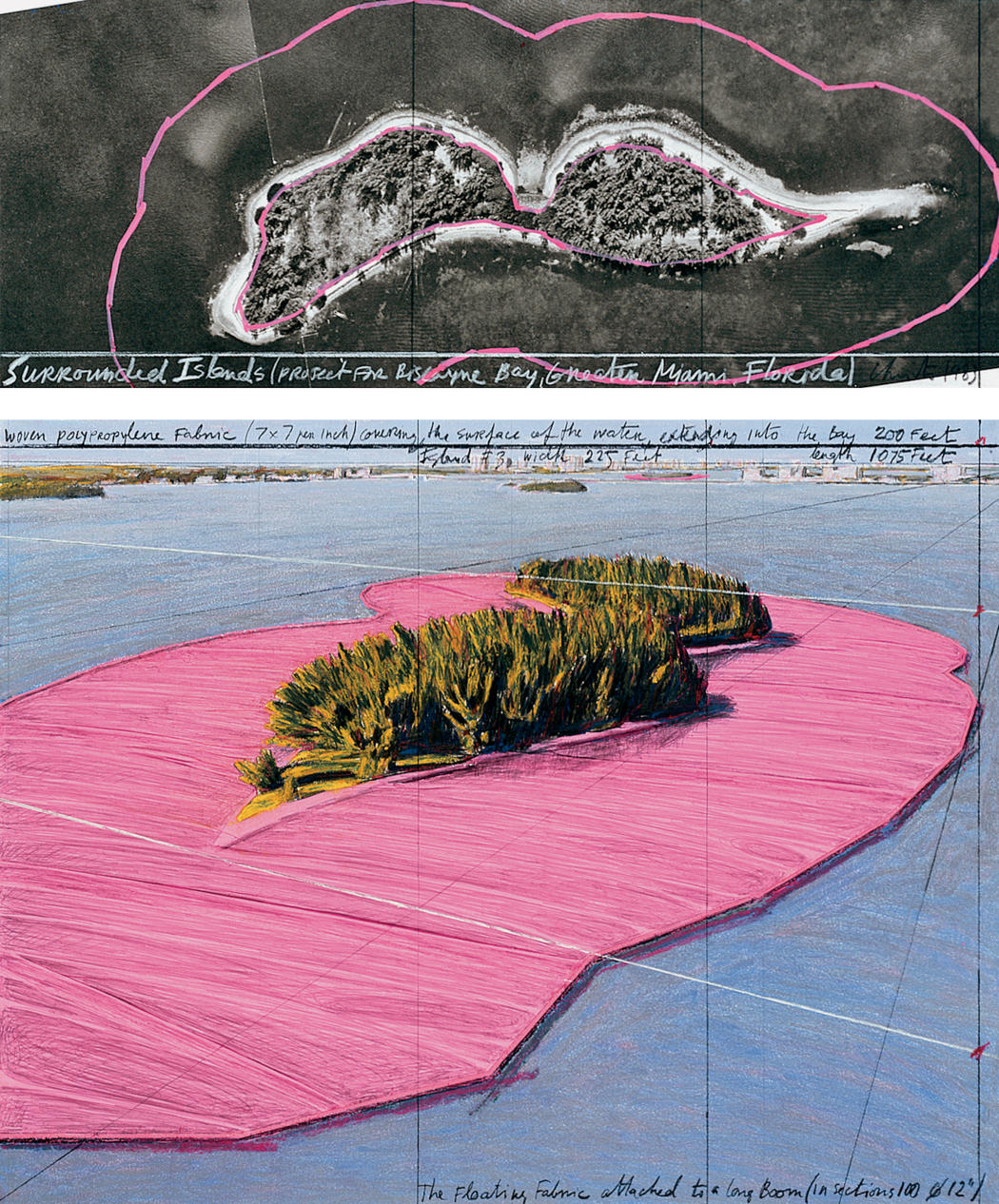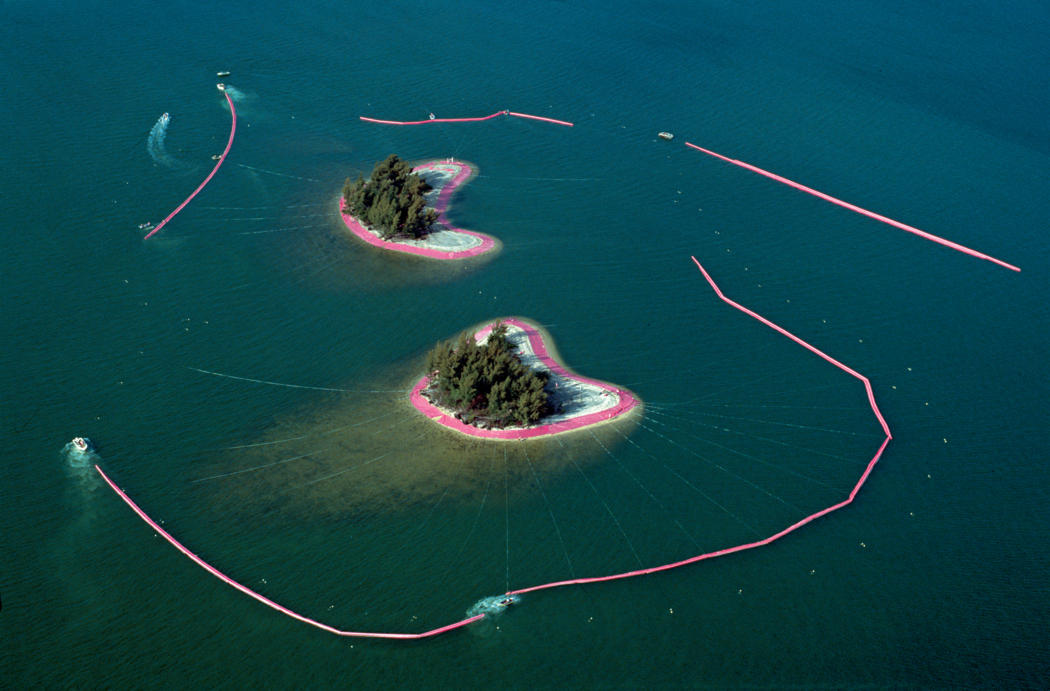 Eleven islands were surrounded with 6.5 million square feet of woven polypropylene fabric (in other words, the stuff they use to make sand bags or food grain sacks) covering the surface of the water and extending out from each island into the bay.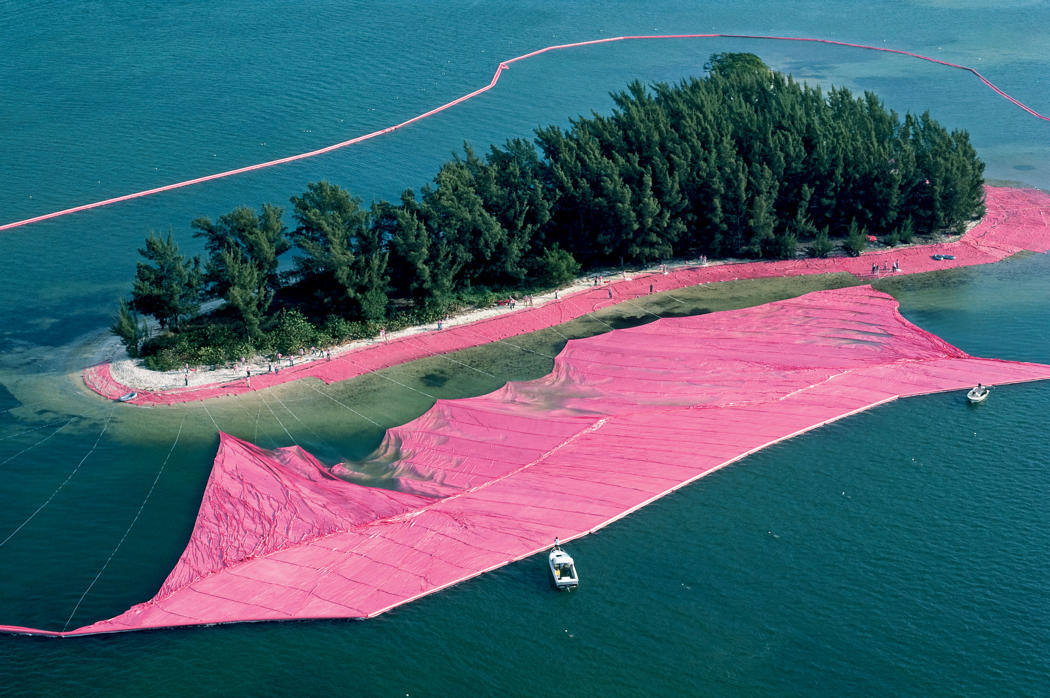 Why? Because it looks awesome I guess, that's why. Although their work is visually impressive and often controversial as a result of its scale, the artists have always insisted that their projects don't hold any deeper meaning other than their immediate aesthetic impact. The purpose of their art is simply to create works of art or joy and to create new ways of seeing familiar landscapes. Still as fresh and impressive as they day they were installed some thirty years ago, I would say they succeeded.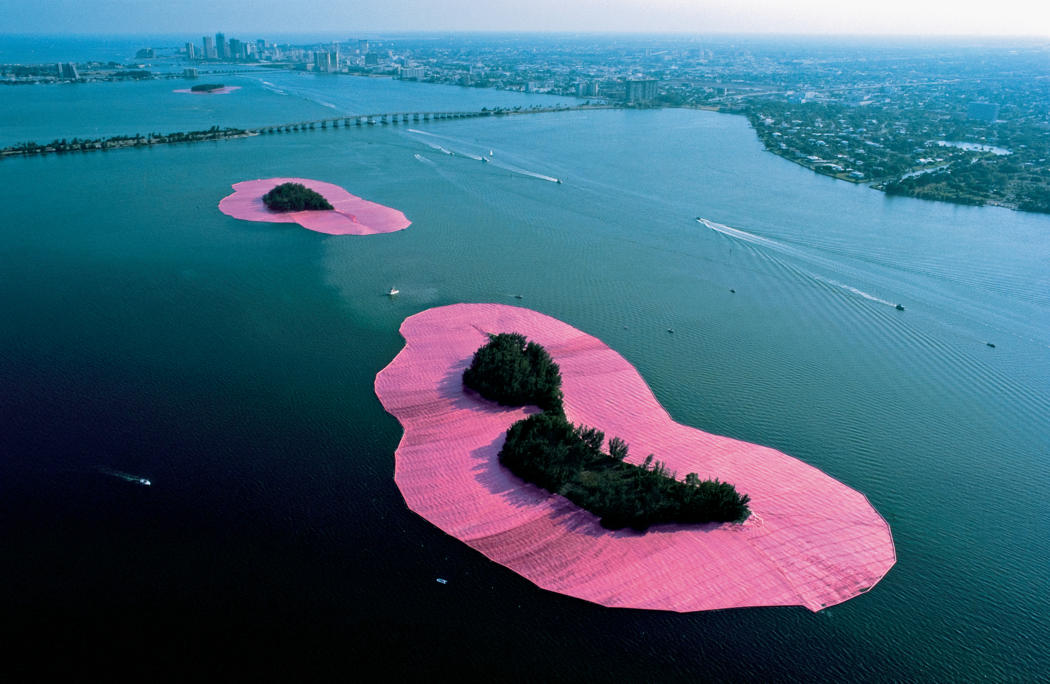 The couple worked with marine biologists and engineers for the preparation of the Surrounded Islands. The marine and land crews picked up debris from the eleven islands, putting waste in bags and carting it away after they had removed some forty tons of varied refuse: refrigerator doors, tires, kitchen sinks, mattresses, and an abandoned boat.
Here is some archive news footage of it all going down in May, 1983…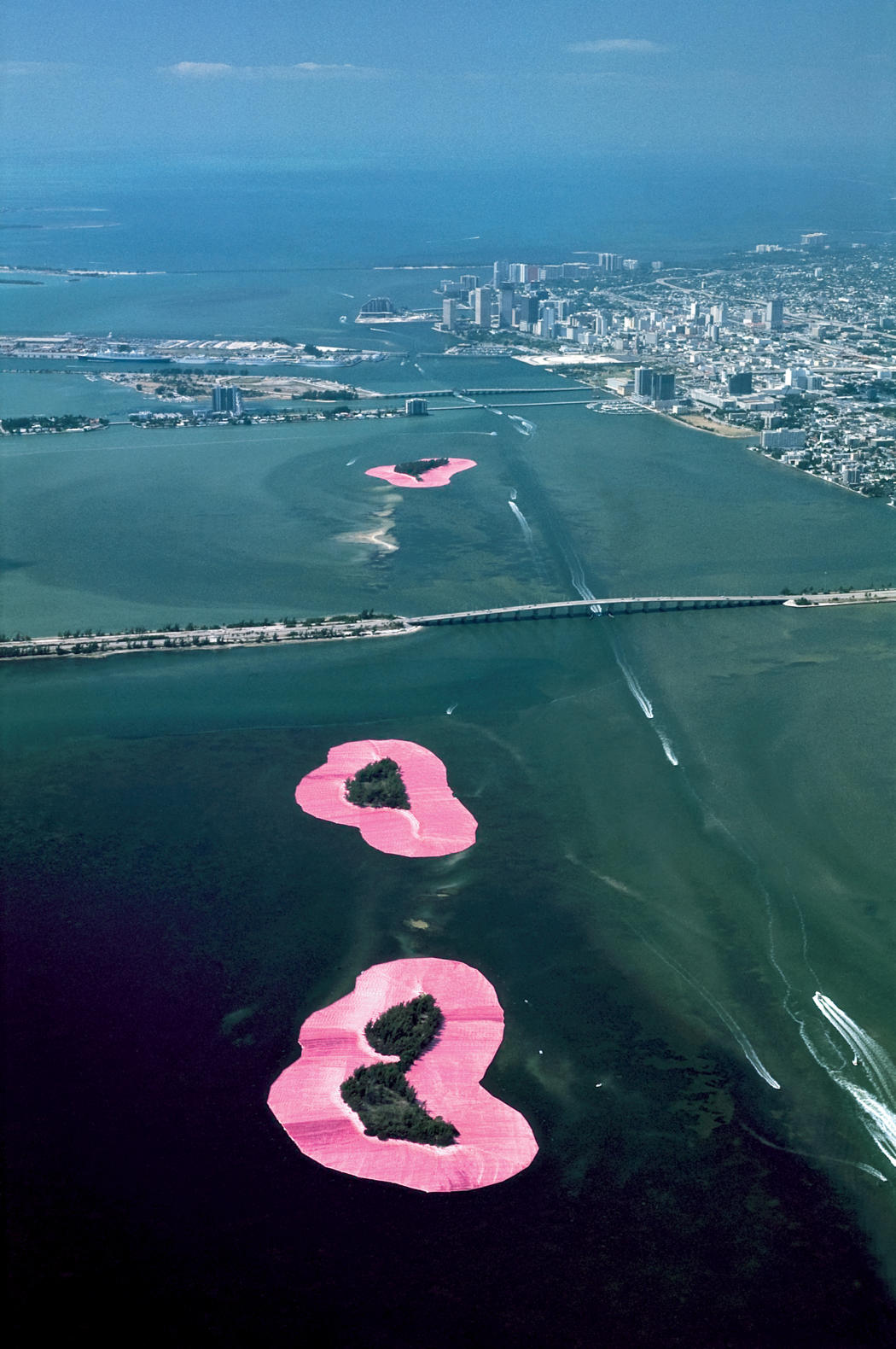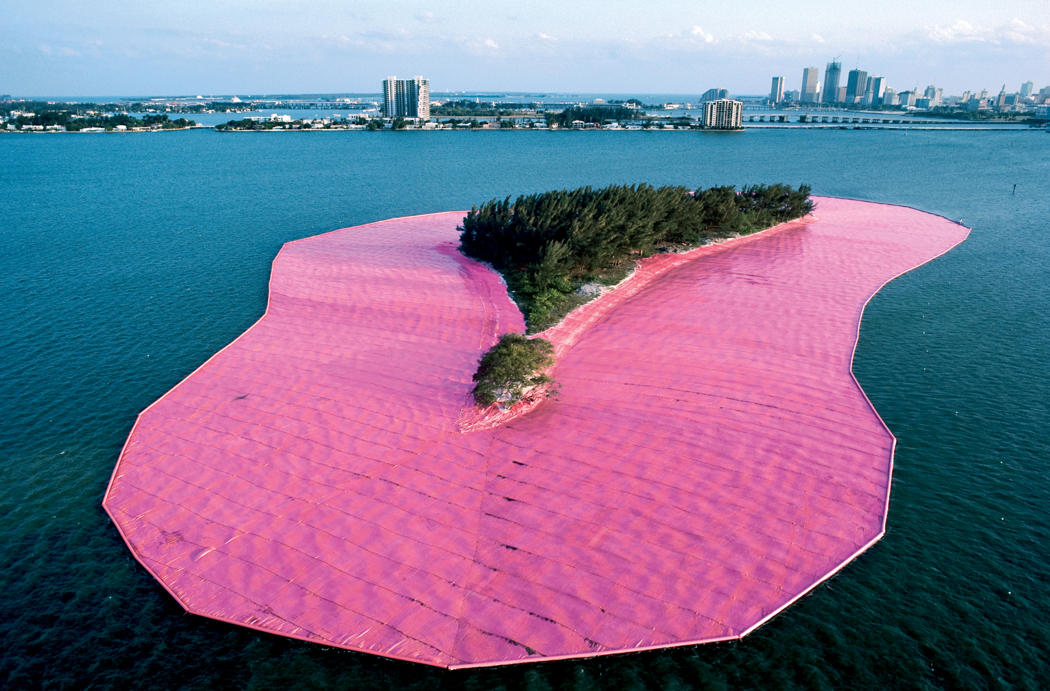 Photographed by Wolfgang Volz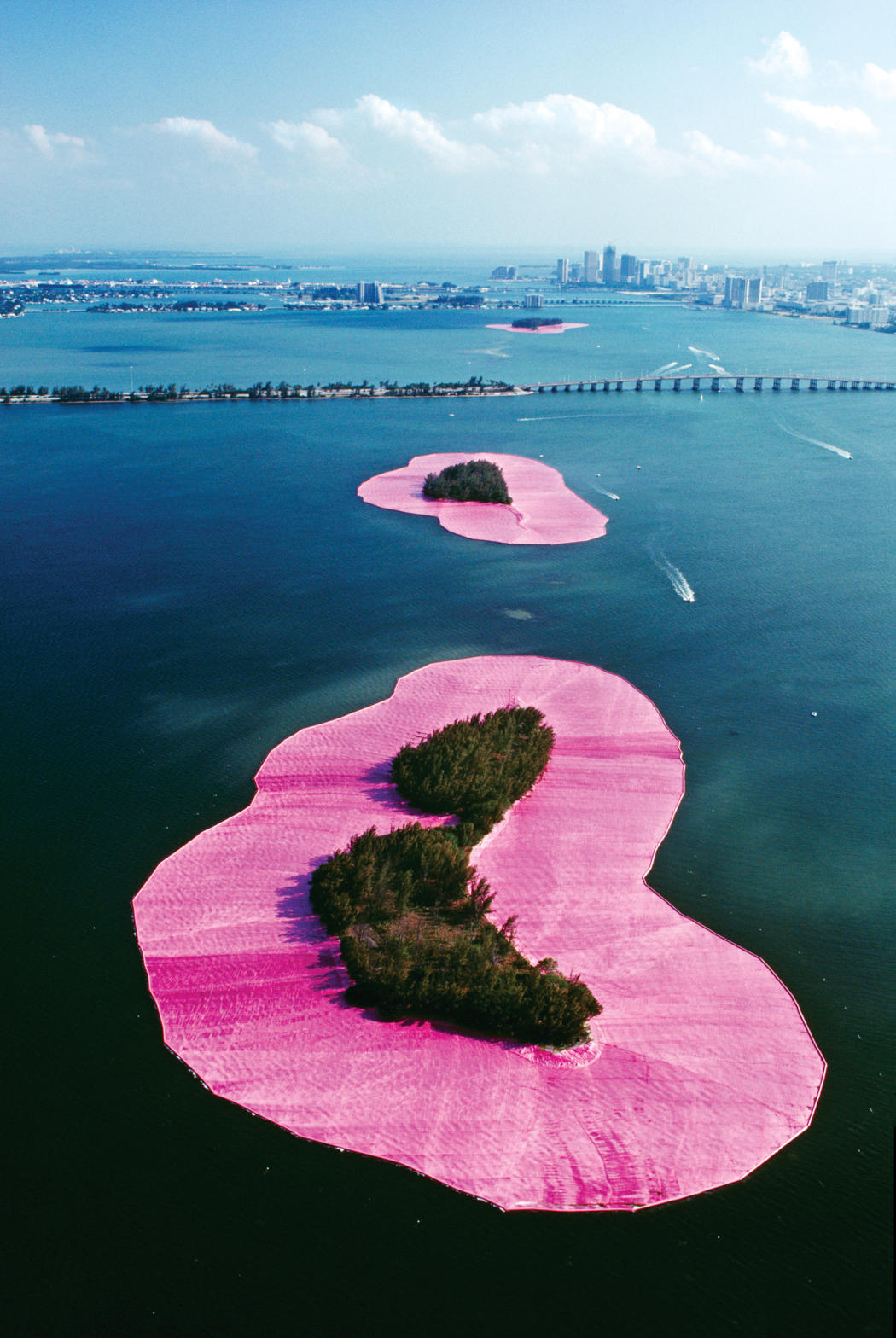 And then there was that time they wrapped the Pont Neuf, Paris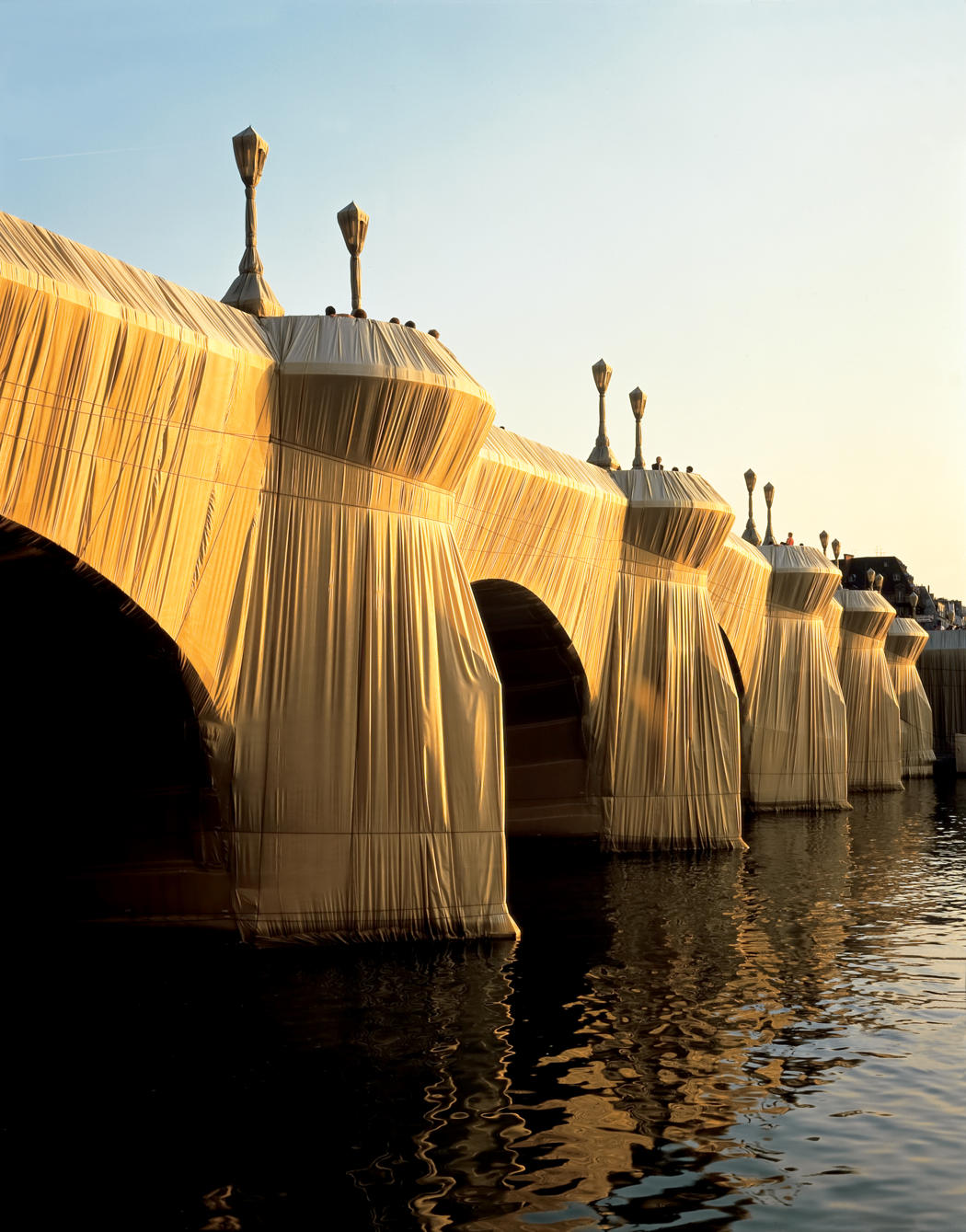 If you happened to be in Paris in 1985 (personally I was too busy being born that year), you might have noticed the city's oldest bridge entirely covered in a sand-colored polyamide fabric….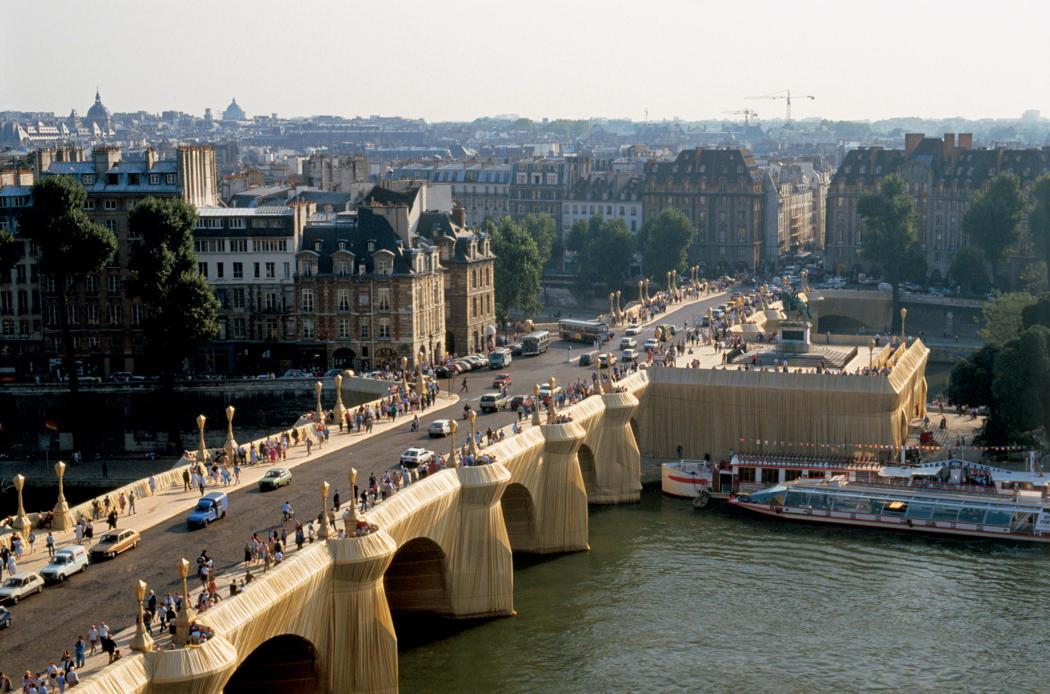 It took the artists ten years of negotiations to finally convince the mayor of Paris, then Jacques Chirac to finally realise the project. As with their previous projects, the couple financed the art installation, simply titled Pont Neuf, Wrapped, entirely on their own, using the money from the sales of their preparatory pastel and charcoal drawings, collages, lithographs, and early works. It would be the last time they had an idea for a wrapping.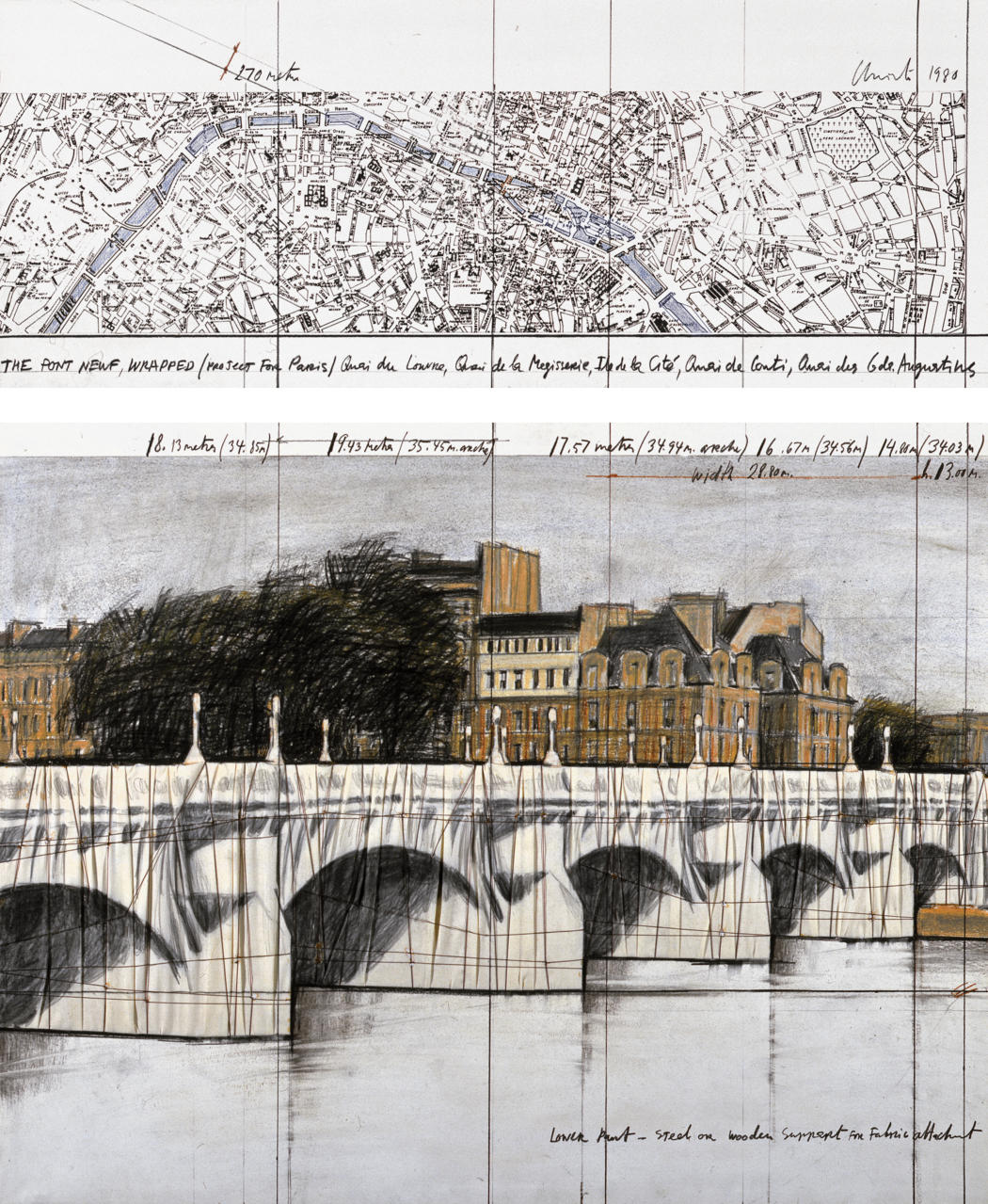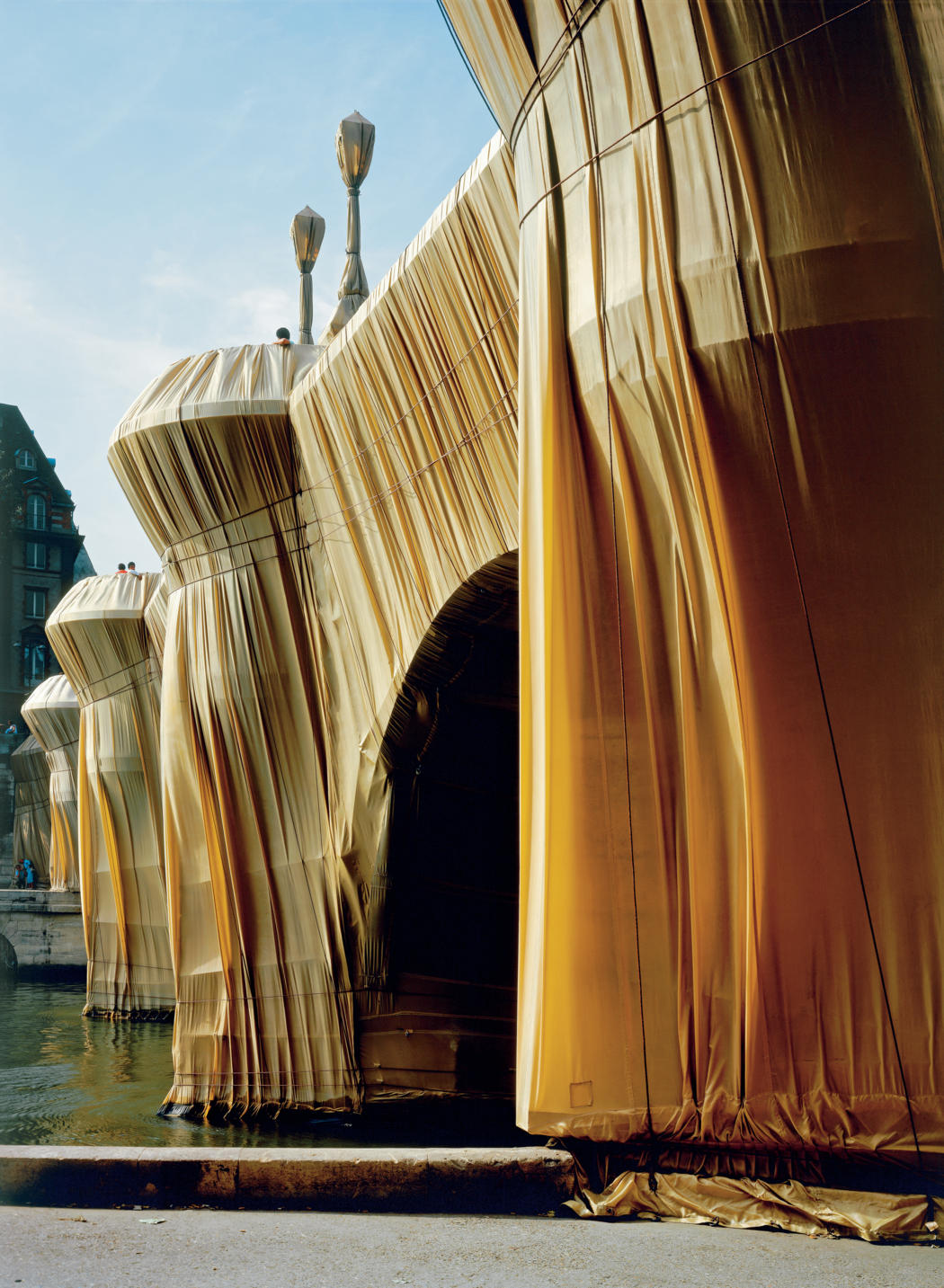 Photographed by Wolfgang Volz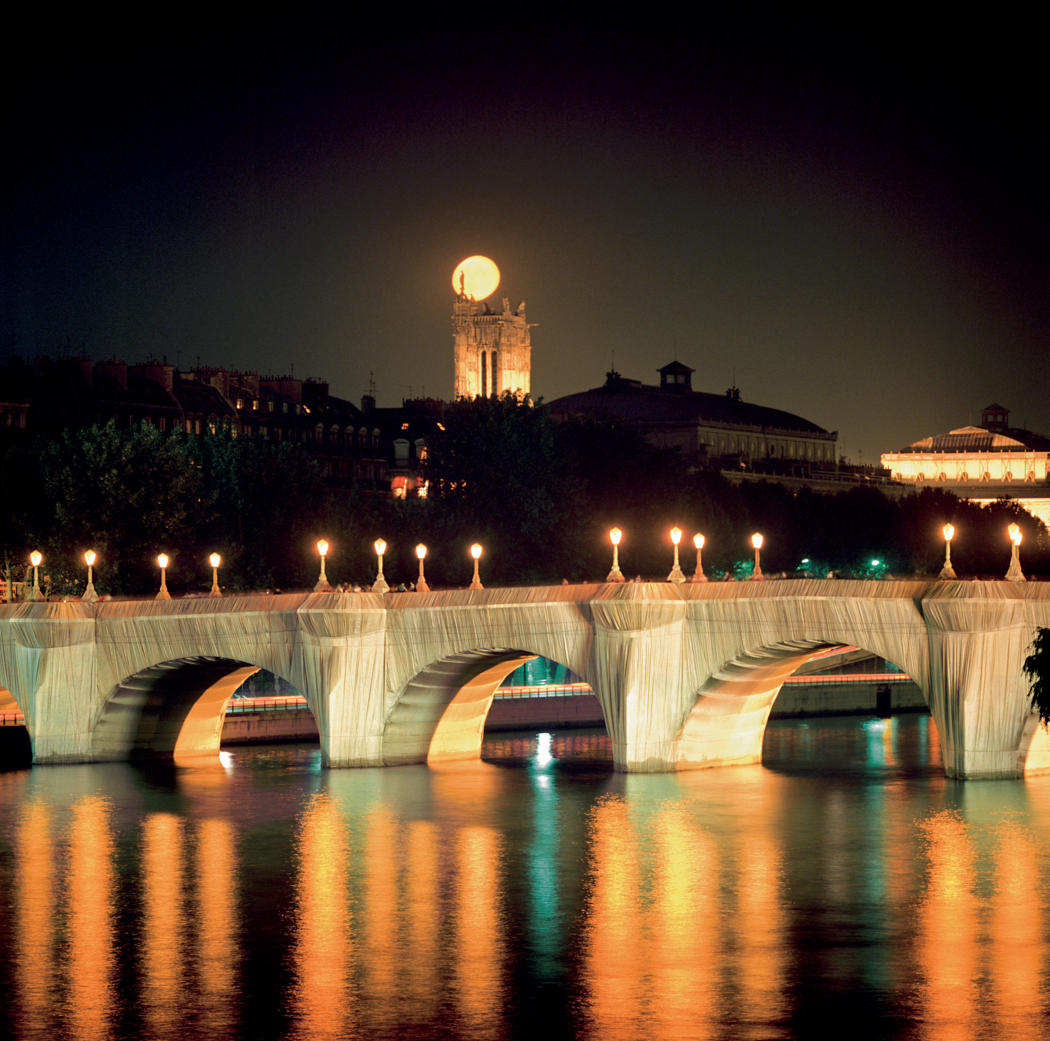 And then there was that time they wrapped an entire coast line…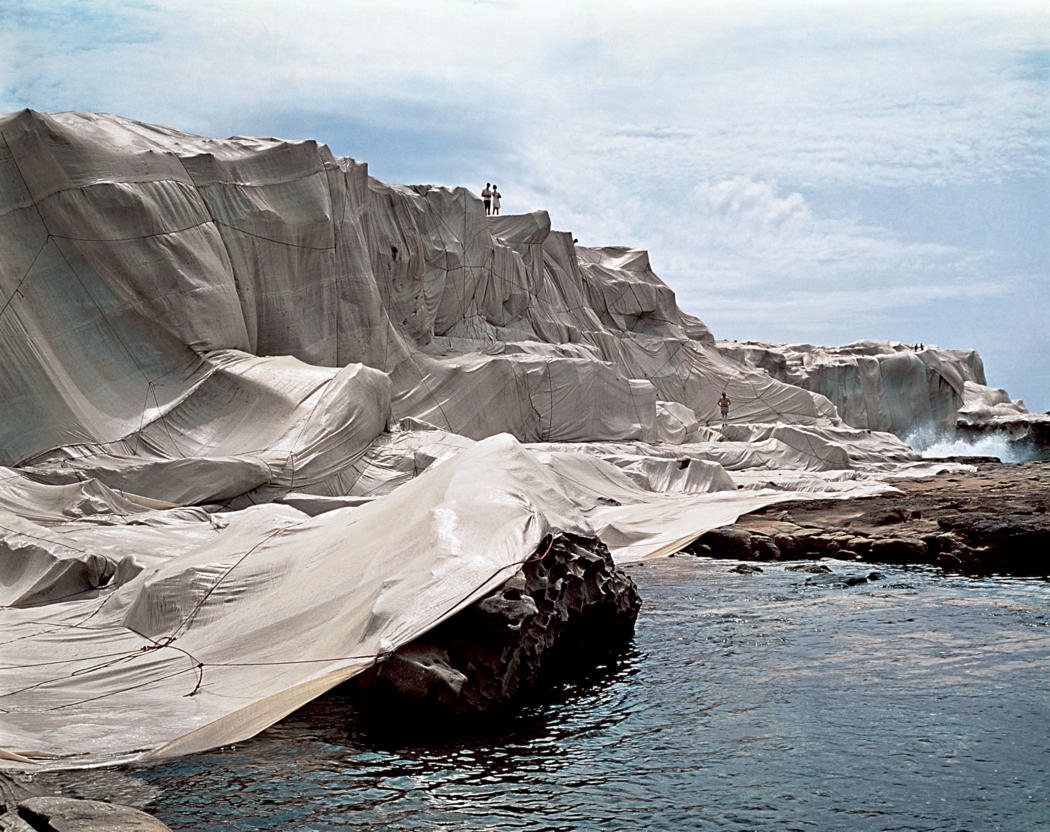 Wrapped Coastline was their second wrapping project that took place over 2.4 kilometres of the Little Bay coast in Sydney Australia, 1969. Cliffs up to 26 metres high were shrouded in one million square feet of fabric and 35 miles of rope. The project was bigger than Mount Rushmore and was the largest single artwork ever created at the time. It took about an hour to walk from one end of the installation to the other.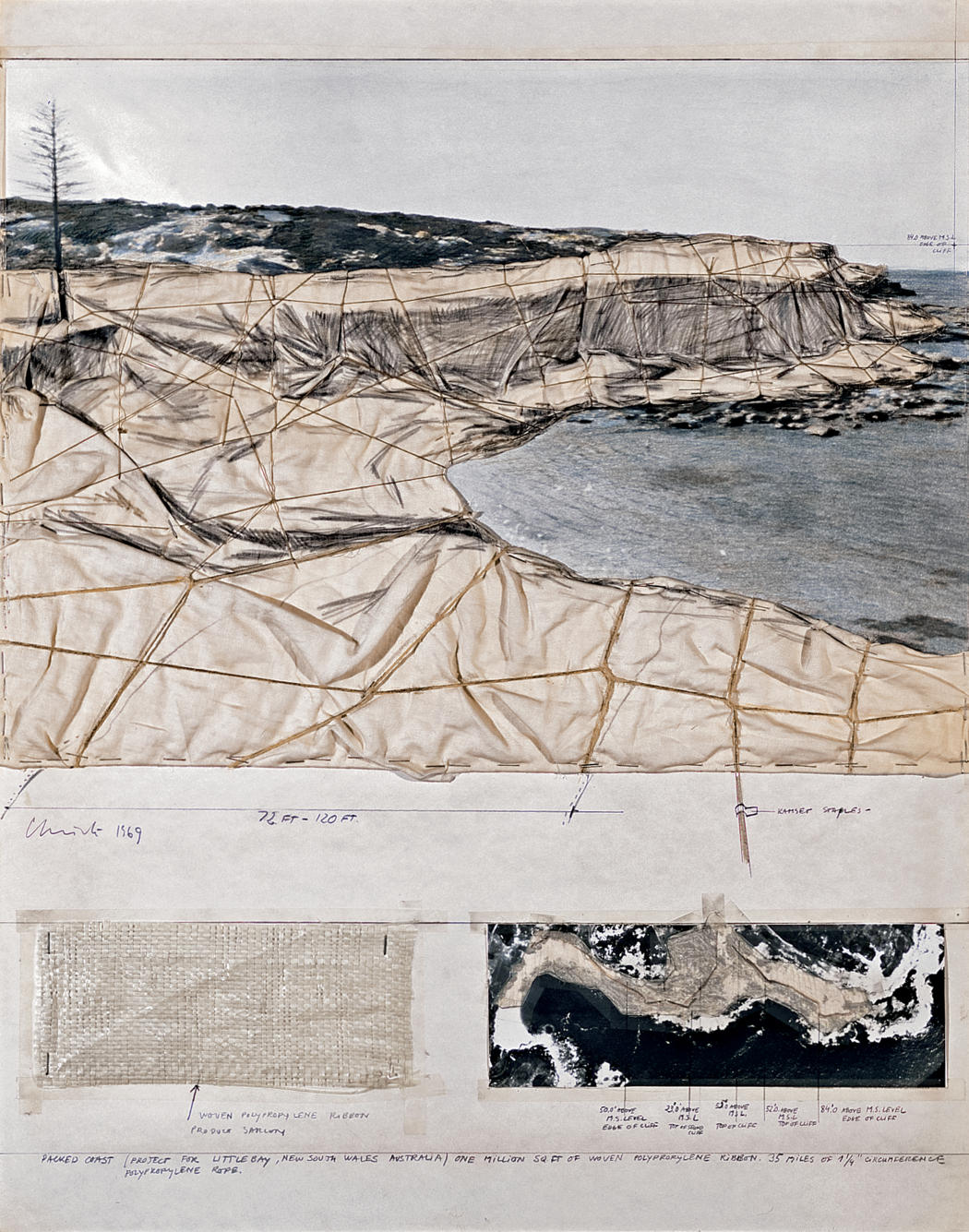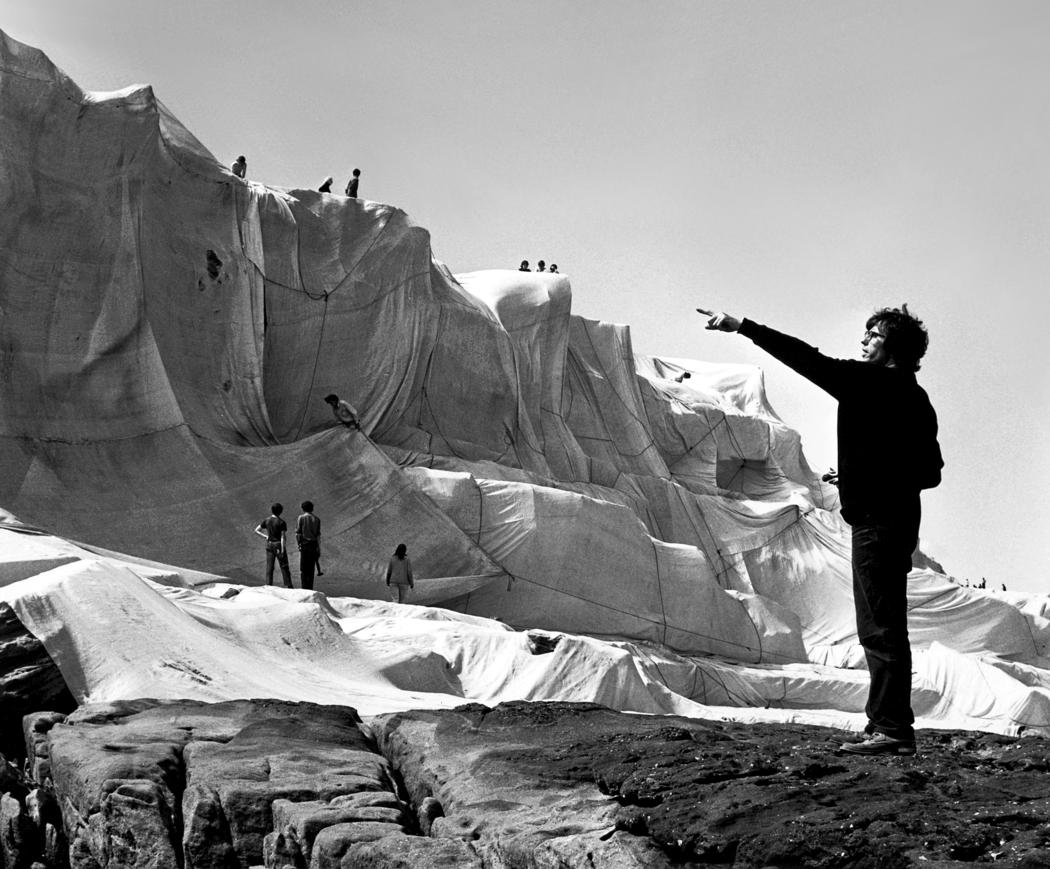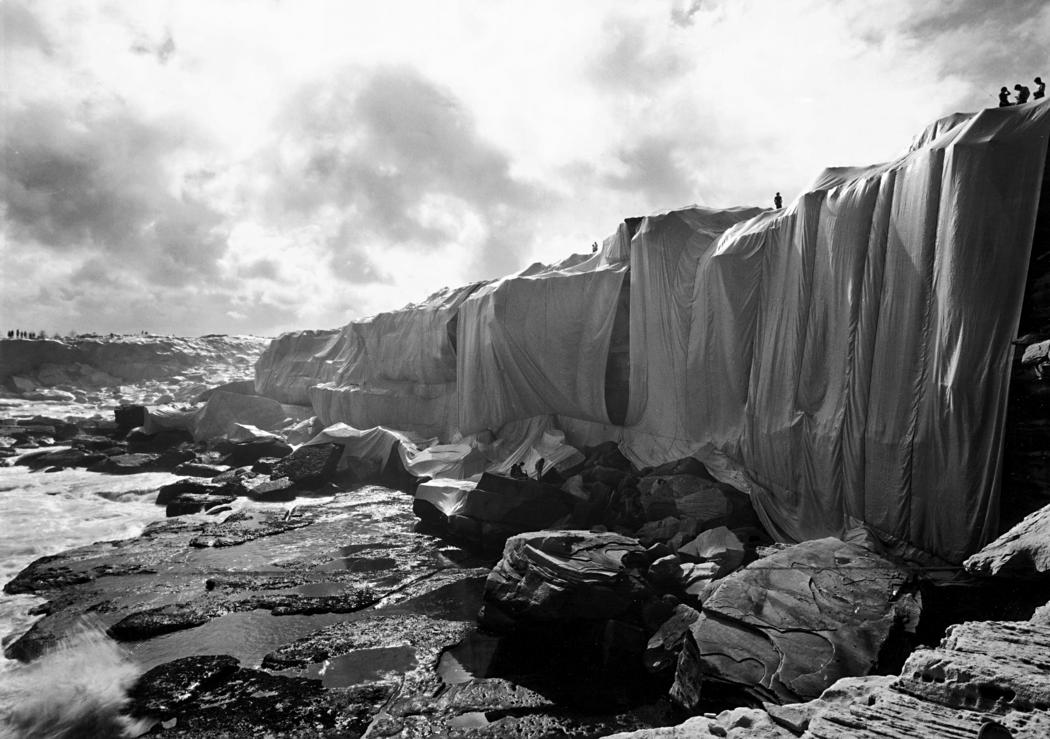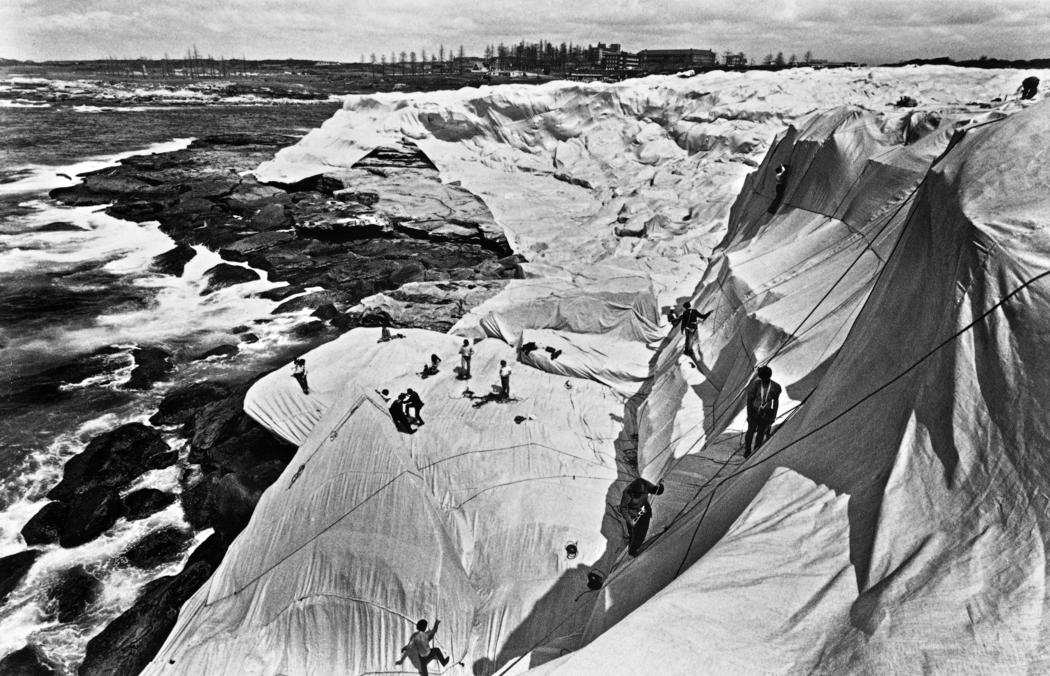 Photographed by Harry Shunk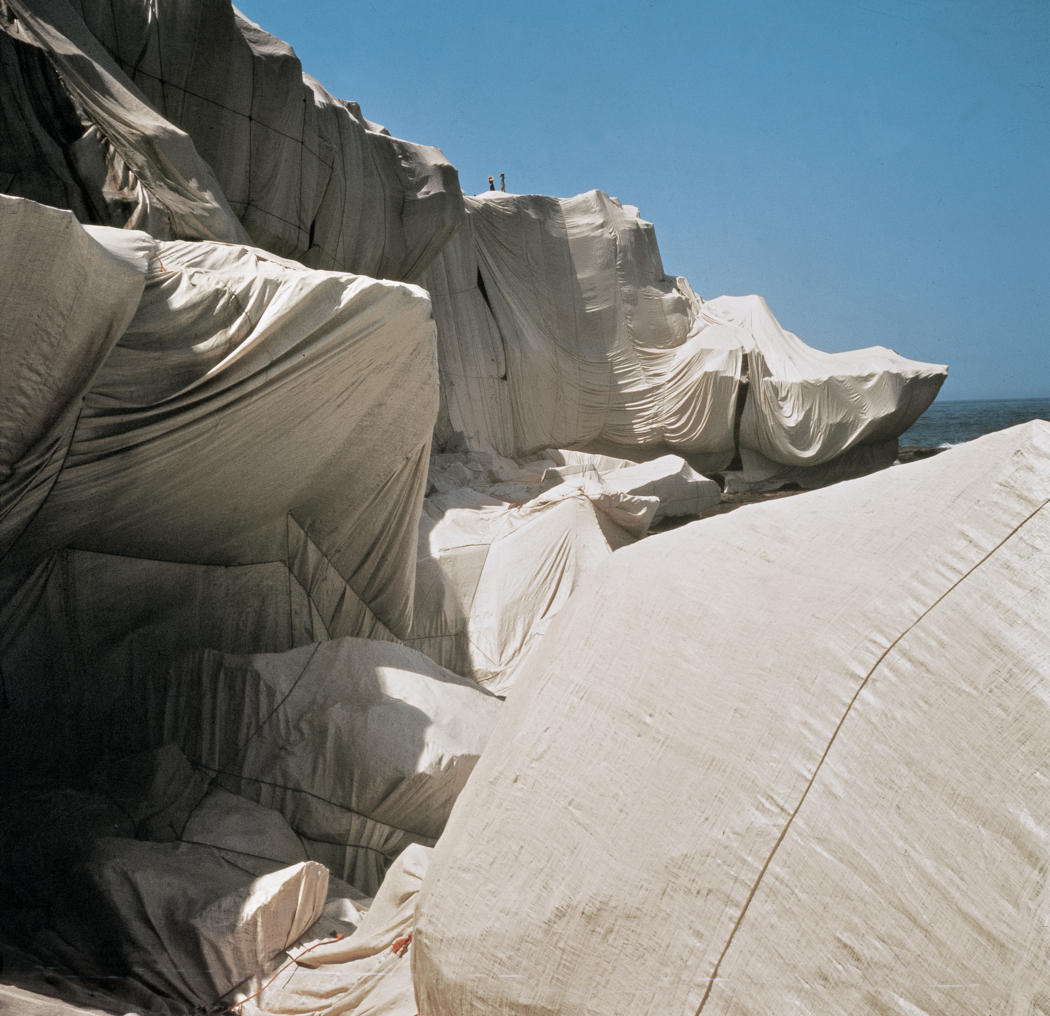 Dream big. How about we call that our lesson for the day?!
While Jeanne-Claude passed away in 2009 at the age of 74, Christo, now 79, is still working to complete project ideas he and Jeanne-Claude conceived together.