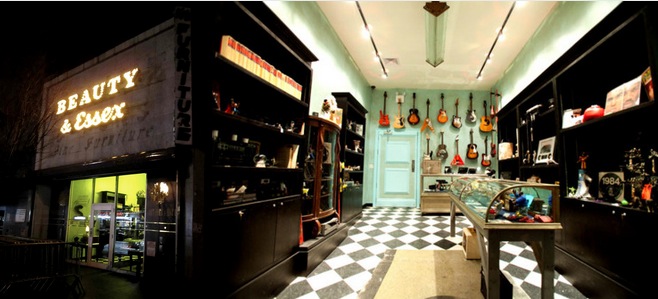 I might be a little late to the party on this one, but I just came across the neat little concept of a restaurant hidden at the back of a pawn shop over in New York City. The Beauty & Essex Lounge opened in 2011 with a deceptive retro shop front acting as a facade to the vast and lavishly designed restaurant and late night lounge.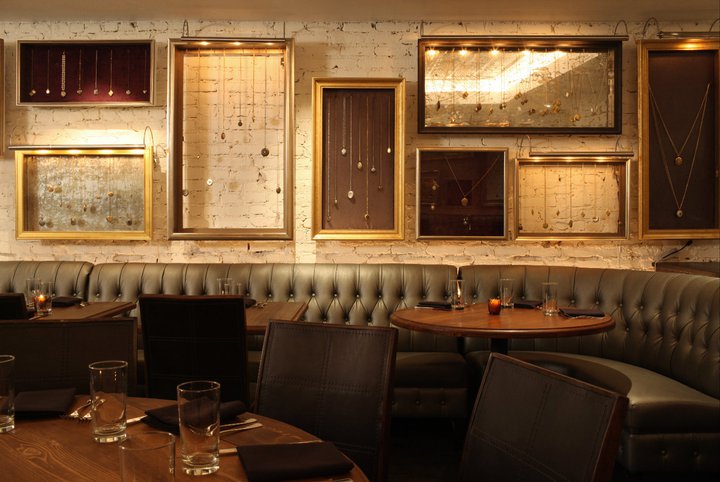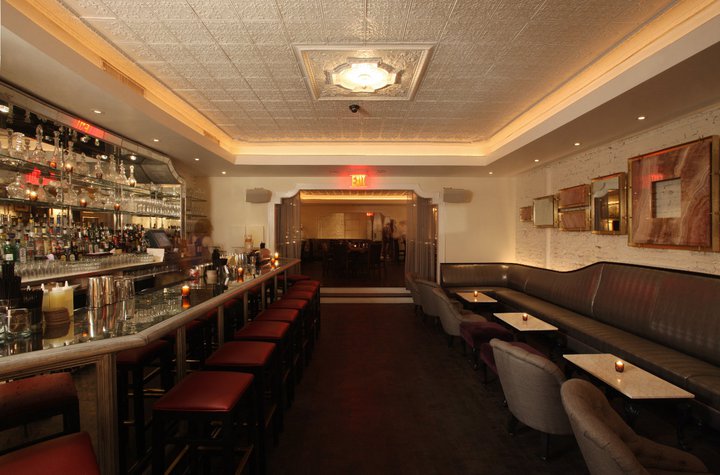 It's called Beauty & Essex, quite simply because it's located on Essex Street in Manhattan, where an old furniture business called M & Katz & Sons used to have their shop front…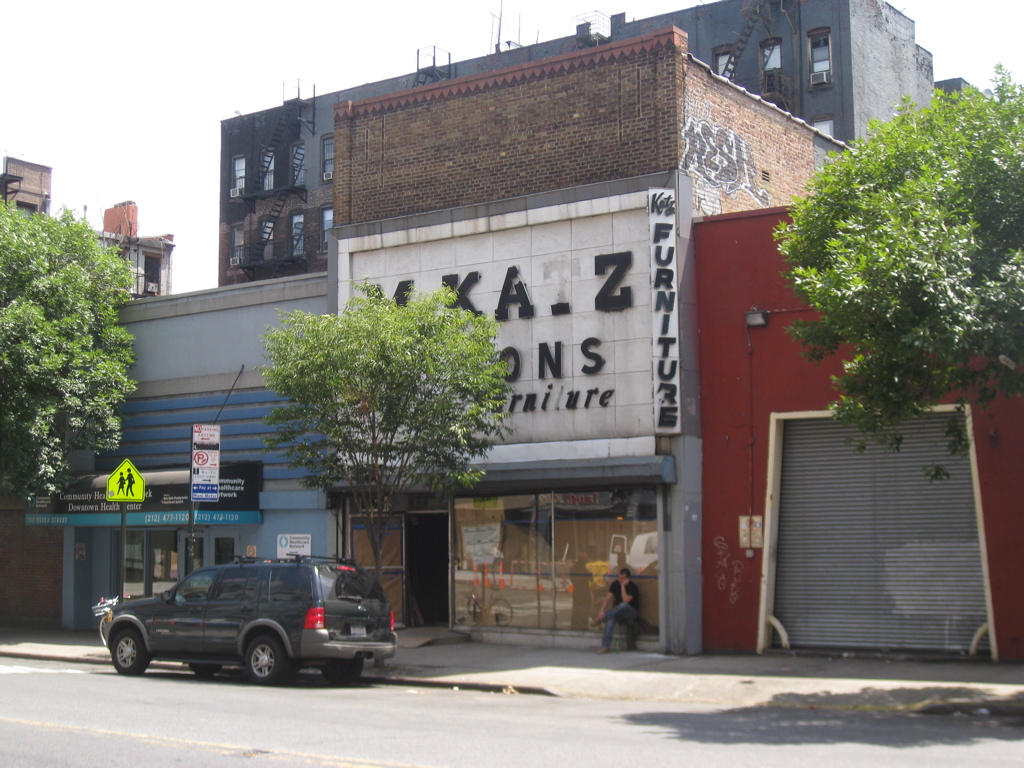 You can even see the ghost outlines of the old furniture store's sign.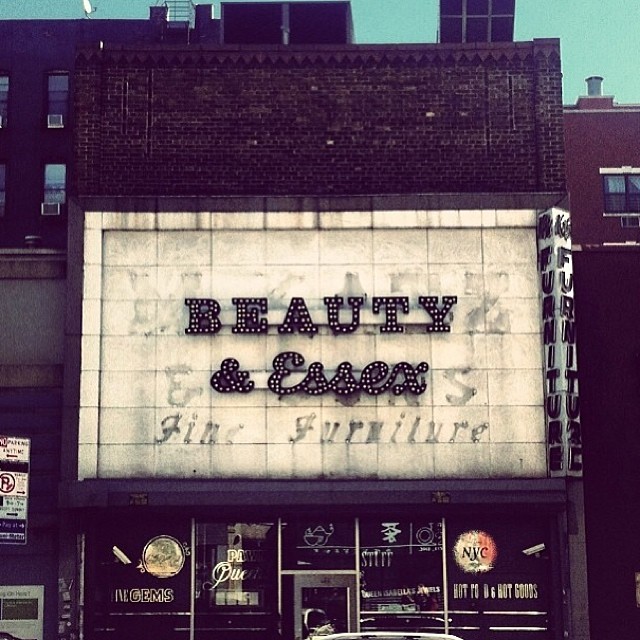 If you're in New York this weekend and somehow this one missed missed your radar, give it a try for me and report back!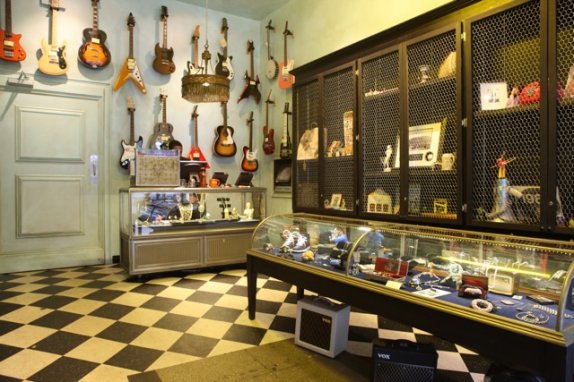 As long as I get to go through a secret door, this whole prohibition theme is never getting old…
Photos sourced from here, here, and here.
Beauty & Essex 146 Essex Street, New York, New York +1 212-614-0146