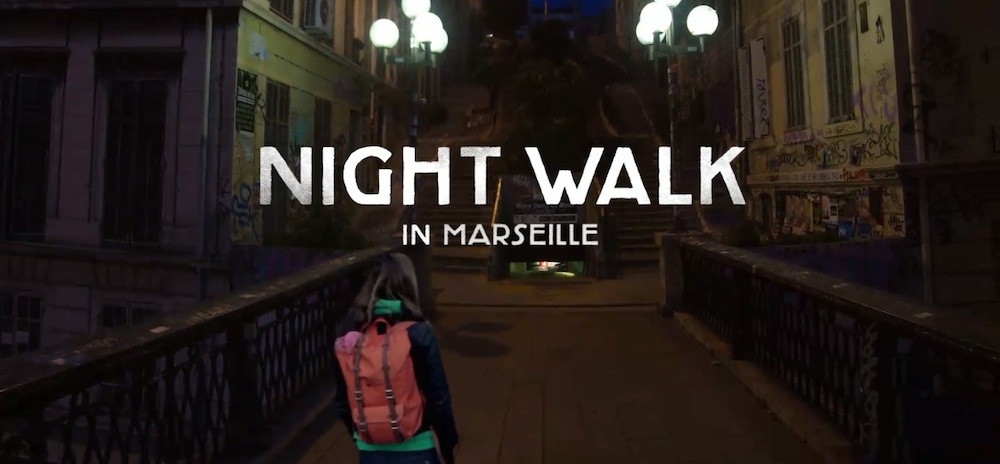 Admittedly, I find Google Street View a little scary. It always jumps around on me, warping me all the way down the street when I just want to see the next door down. So when I got an email from an old Paris friend telling me to check out a newly launched Google Street View project she had researched for, I left it for a few days before I could pluck up the courage. Boy am I glad I finally did, because while sitting here on my laptop, alone in my little room on a Wednesday night in Paris, I just discovered a whole other city.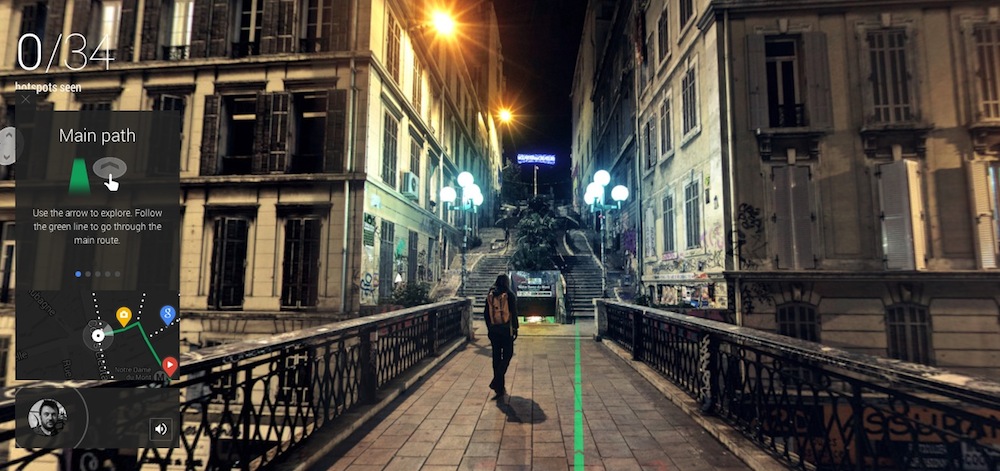 In a nutshell, Google went and found a French urban storyteller by the name of Julie de Muer, who spends her days treasure hunting the streets of Marseille, meeting fishmongers and spice-sellers, street artists and musicians, all the while collecting sounds and voices as she goes. Google then teamed up with Julie and her audiowalks series to create something pretty special…
Night Walk in Marseille is a fully-immersive digital adventure where you can walk the streets of Marseille, discovering an eclectic nocturnal neighbourhood and meeting its diverse characters.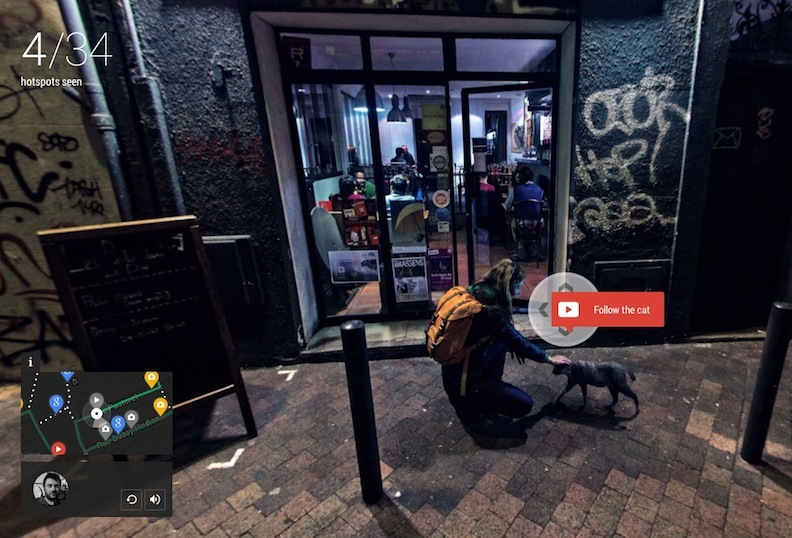 It takes a second or two to get your bearings, but with the voice guide and route markers there to help control your movements, you'll master it in no time (in fact, I wish I had learnt how to use Google Street View using this first).
The soothing voice of local artist Christophe Perruchi is our guide on this treasure hunt, which has been adapted in English from Julie's Promenades Sonores #16, "Le Souffleur".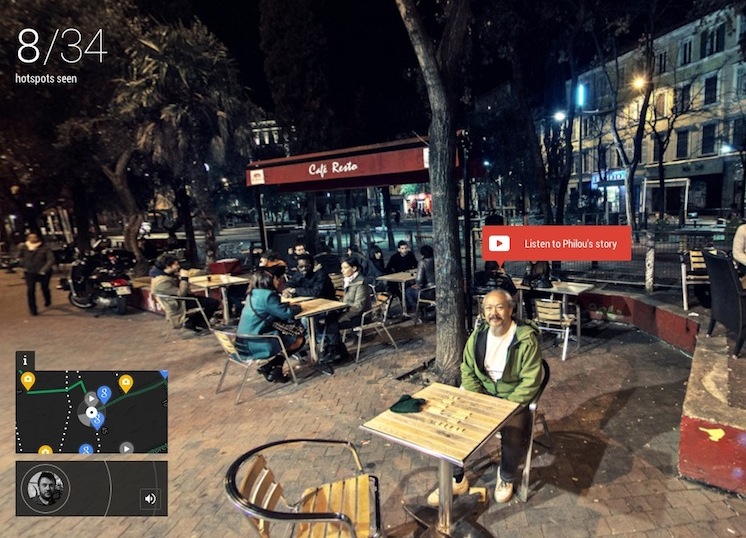 On the left we have a little map to remind us where we are and when we're approaching the "hotspots"– bright little clickable icons that pop up in front of us to interact with. A red video icon might bring us into the jazz café to see a live band performance or into a restaurant's kitchen to learn the chef's secret recipe for the local dish. A yellow camera icon might give us a a sunset panorama from the city's highest point.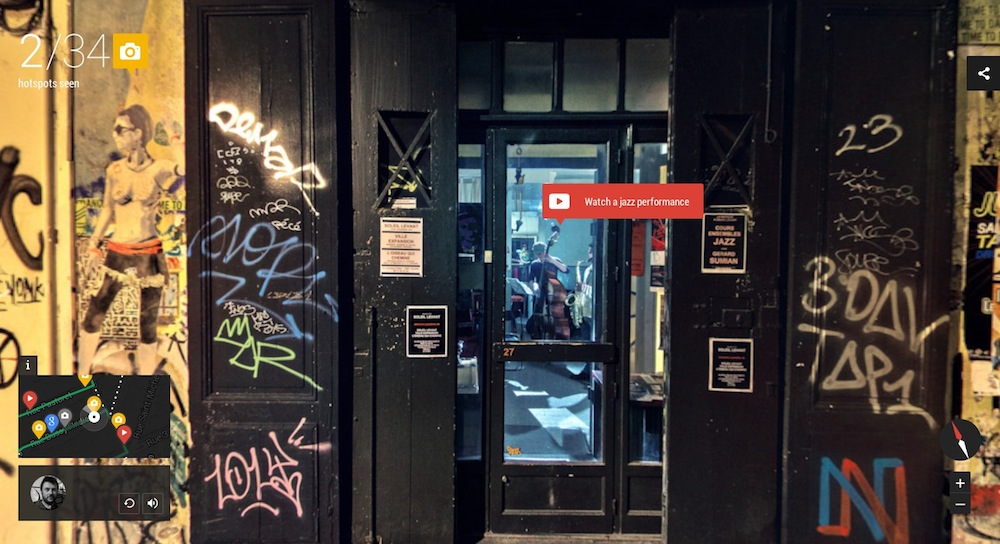 All the while, behind the seductive French accent of our nocturnal guide, a catalonian guitarist serenades us through the Marseille streets.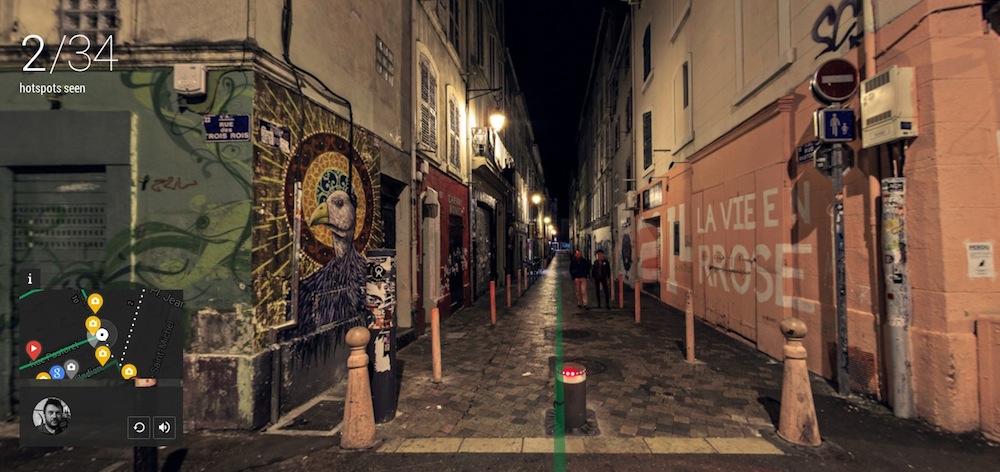 Google Street View, you just won me over, utterly and completely.
To discover more about Julie's story with Google, watch this charming little video (make sure the English language captions are turned on if you don't speak French)…
And now, without further ado, how about that romantic stroll through Marseille…?
Discover Night Walk in English or in French.