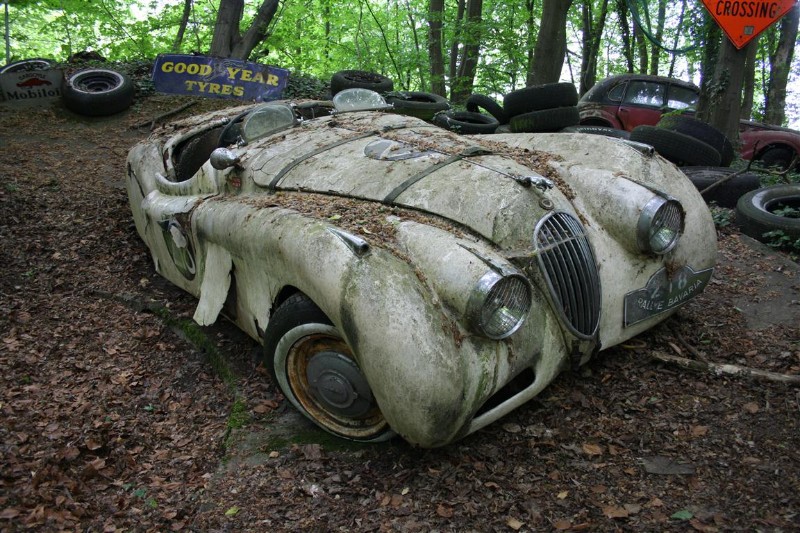 This might be a painful sight for classic car enthusiasts. Jaguar, Rolls-Royce, Porsche, Mercedes-Benz, BMW; just a few of the iconic names whose logos you would never expect to find on vehicles in such a sorry state. But what might really shock you is that these unfortunate automobiles are not actually abandoned, and their owner is in fact a classic car lover and expert himself, who has deliberately left these cars here at the mercy of mother nature…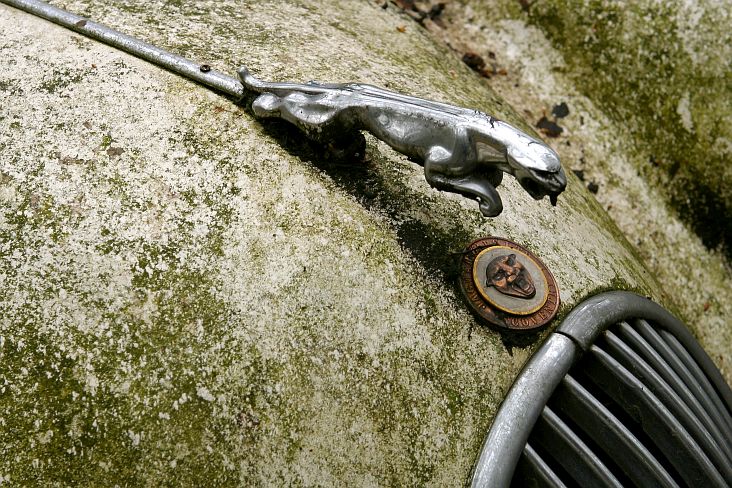 Michael Fröhlich is the kind of guy who can track down a Mercedes limousine that once ferried around Adolf Hitler. A former fashion designer, racer, philosopher and artist among other things, these days, Michael is best-known as a unique classic car dealer and expert restorer.
Yet he drives around his hometown of Düsseldorf in a charred Rolls Royce that was all but incinerated when his dealership burnt down in 2005. He has written several reference books and travelled the world searching for rare automobiles and tracking down lost collections.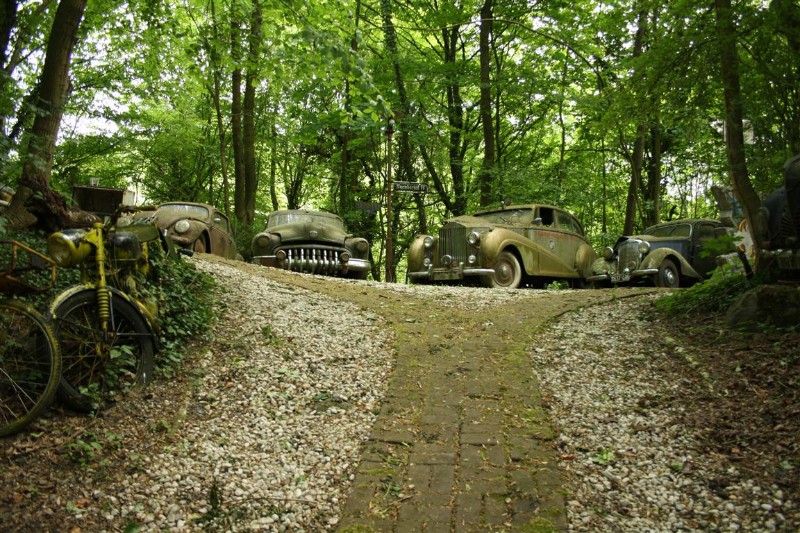 We are more or less in his backyard, or what he likes to call his Auto Skulpturen Park, a museum/ sculpture park of sorts in the Neander Valley near Mettmann, Germany. Surrounded by a security fence in the wooded hillside next to Fröhlich's house, fifty classic cars were parked here when the car enthusiast turned 50 in the year 2000.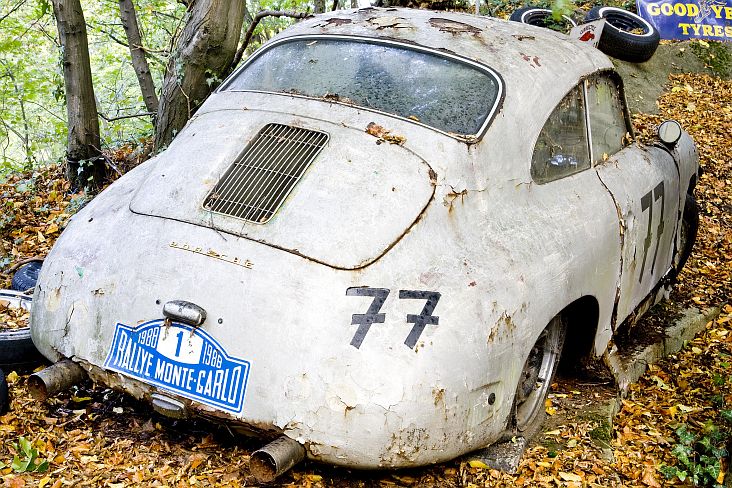 Each and every car is from the year he was born, 1950, and was personally tracked down and purchased by Michael himself. "They're like my brothers," Fröhlich told Spiegel in 2009. Many were still roadworthy when they were parked on his property, never to be driven again.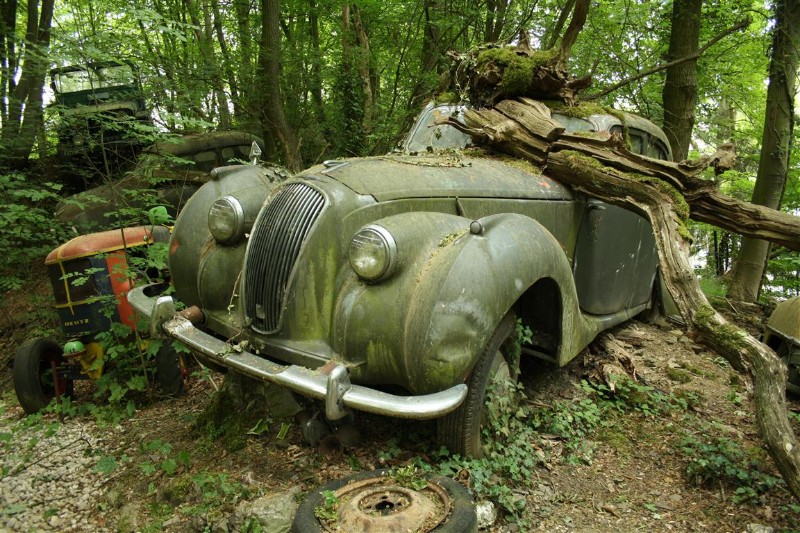 A surreal showcase of dream cars nestled in the forest, unpolished, exposed to the elements, some even crashed into trees and others half buried in mud– this was his extravagant 50th birthday present to himself, a grand artistic display of rotting automobile history.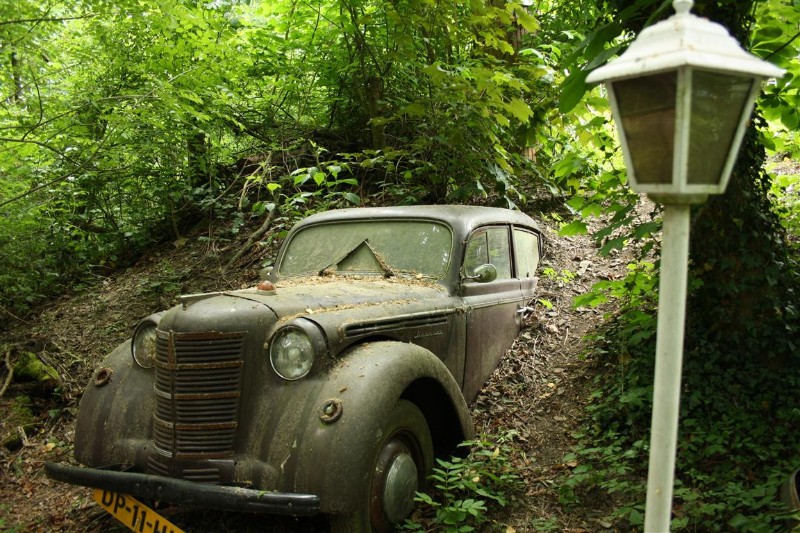 "Nature is stronger than technology, and that I will show here," said Michael, who has no doubt succeeded in displaying the power of nature that triumphs over even some of the most revered examples of man-made machinery.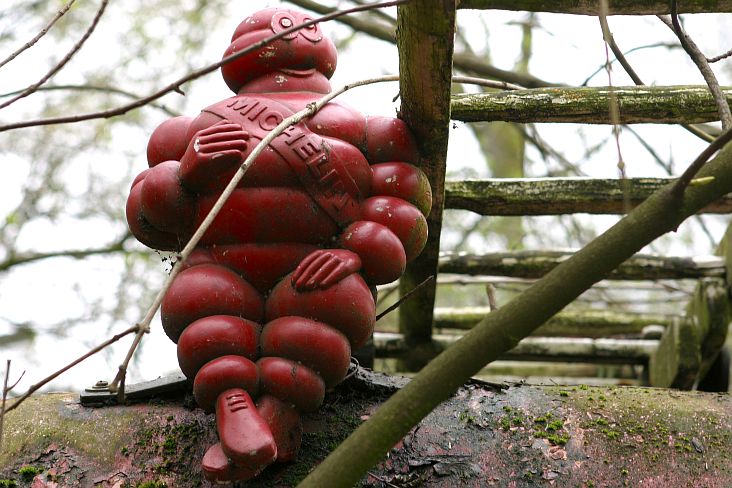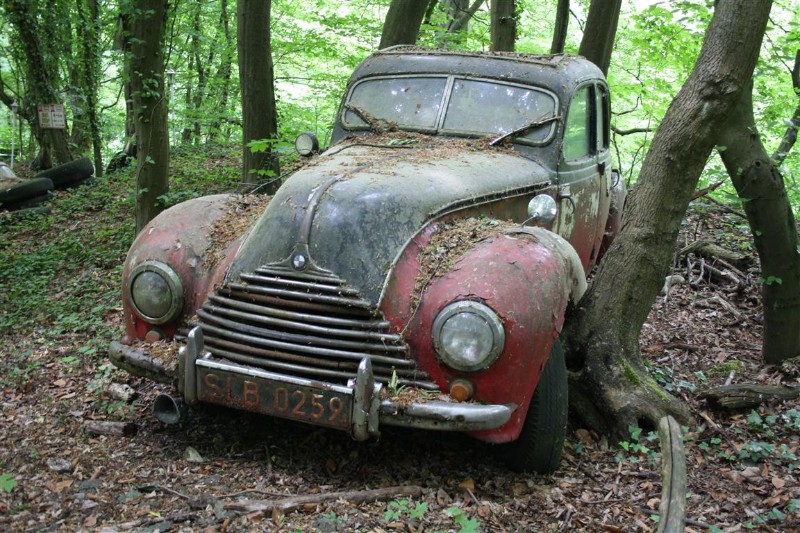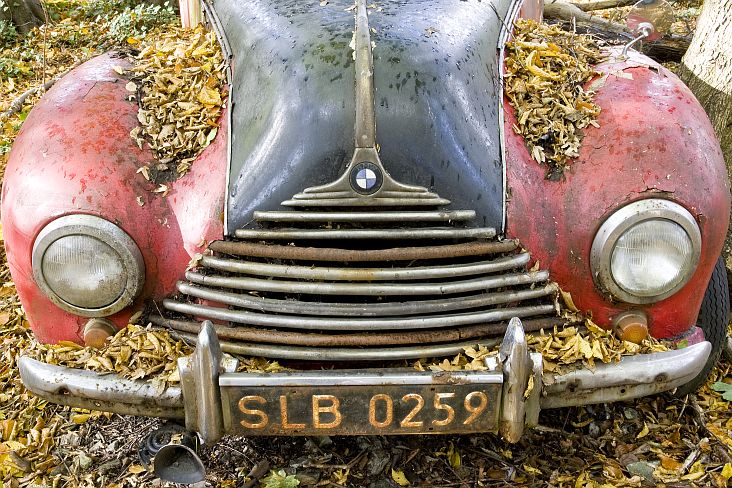 TV crews, photographers and fans were invited to the opening in the summer of 2000, but from what I can gather, this "museum" has rarely been open to the public since. We're taking a virtual tour thanks to the photographs of father and son car collectors and experts, Arnoud and Ard op de Weegh from their book on special car cemeteries in Europe.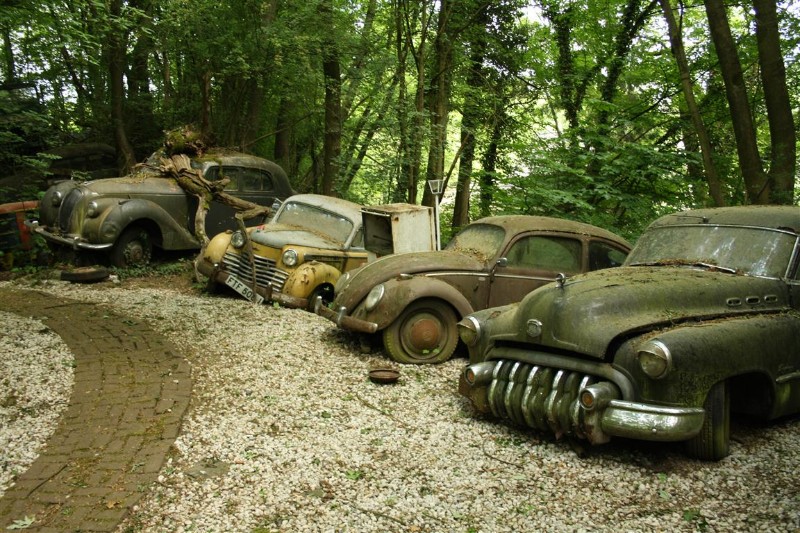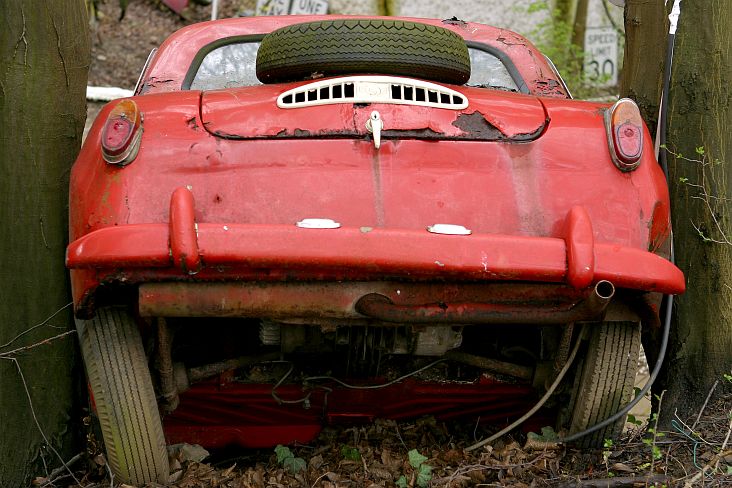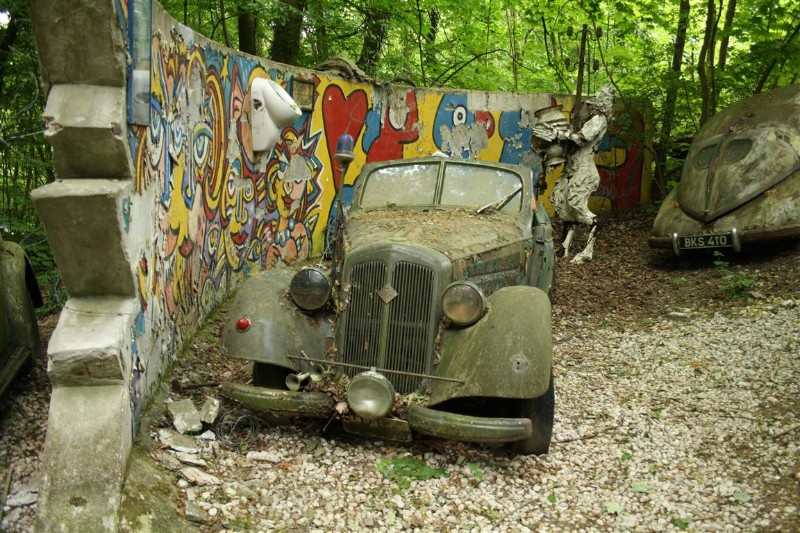 Fröhlich even has a piece of the Berlin wall inside his sculpture park as well as many cars with scandalous pasts…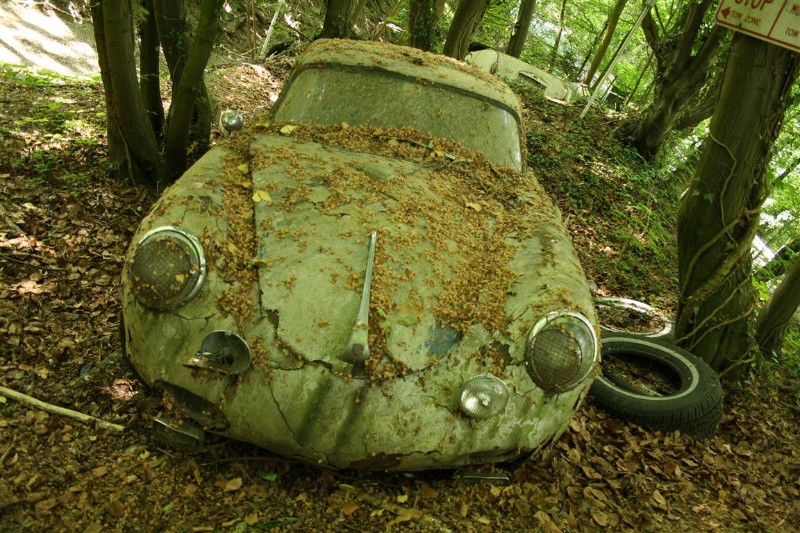 The only way it seems possible to visit this curious place is to contact Michael himself and request a visit. And since every car on the property has its own unique adventure story about its past and how it was found that only Michael knows, he's probably your best best for a guided tour.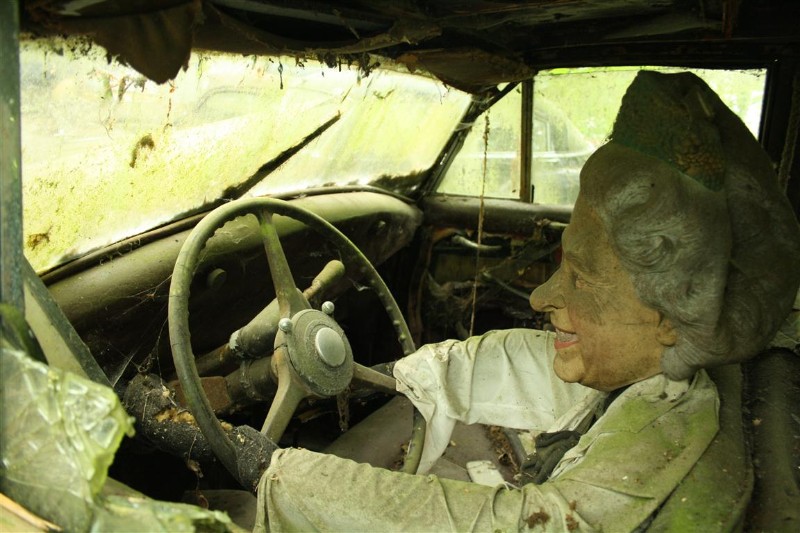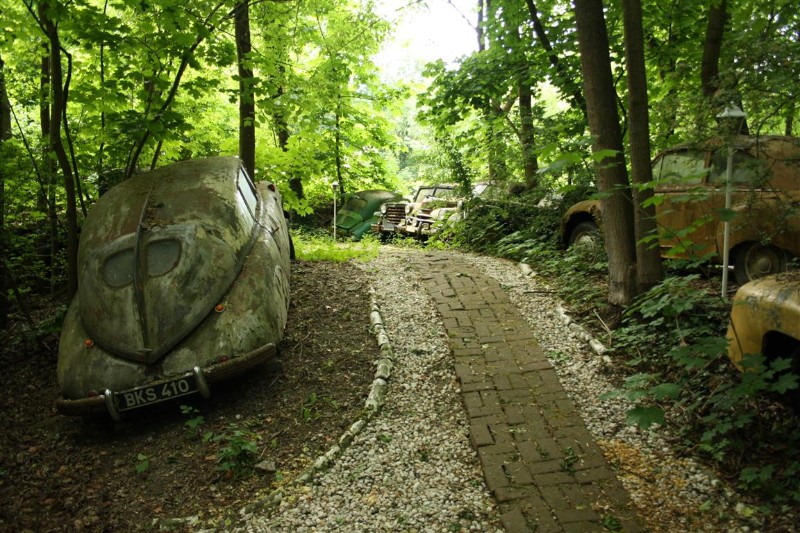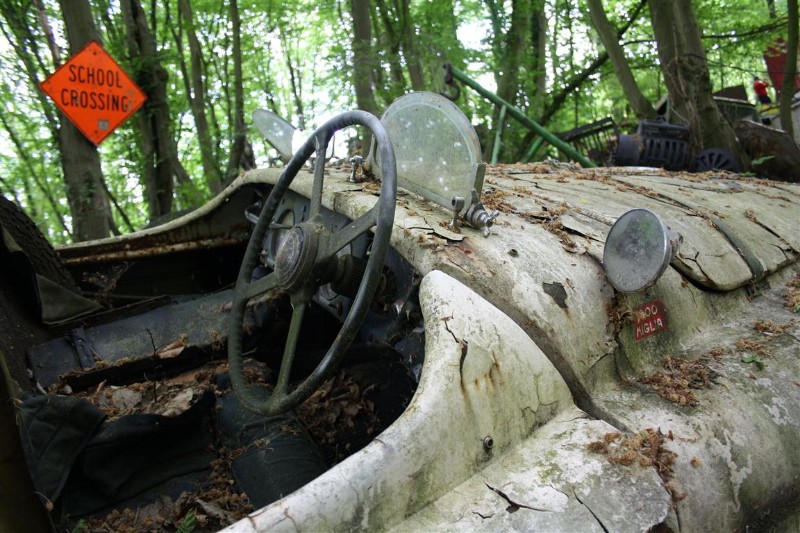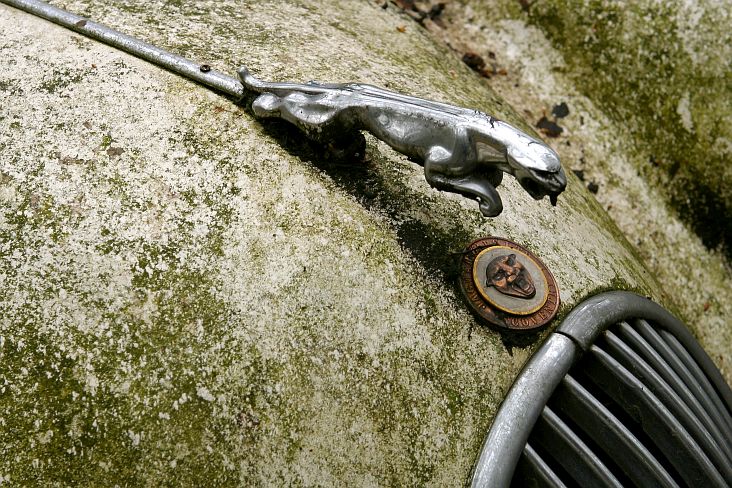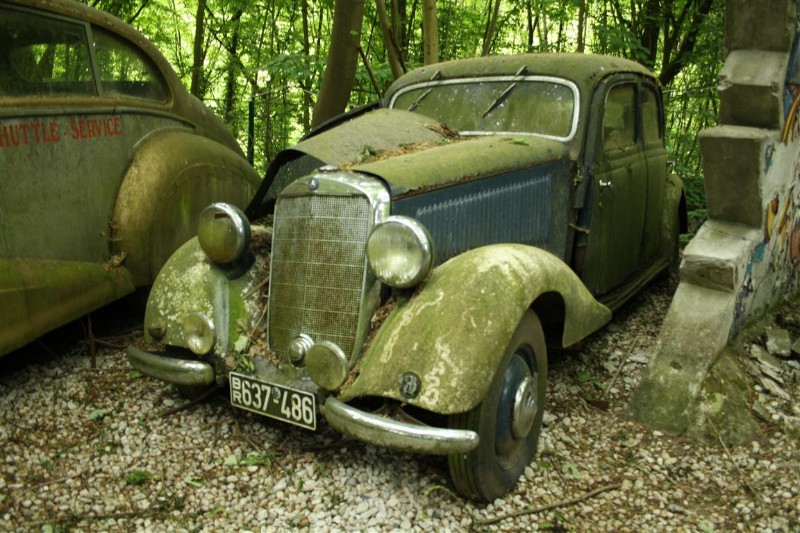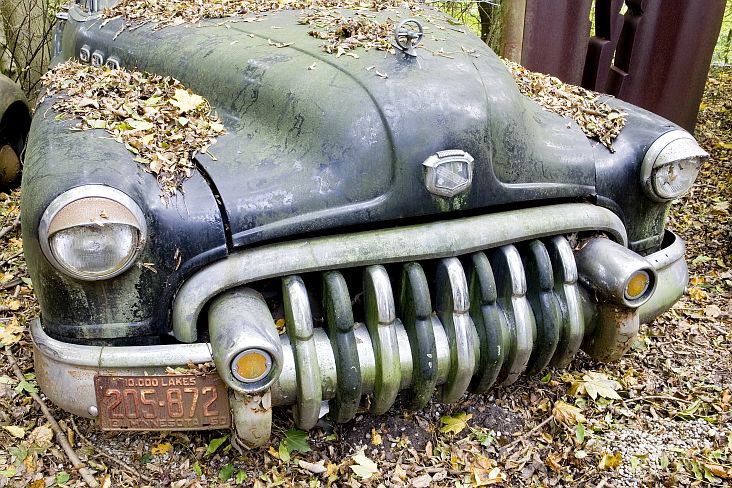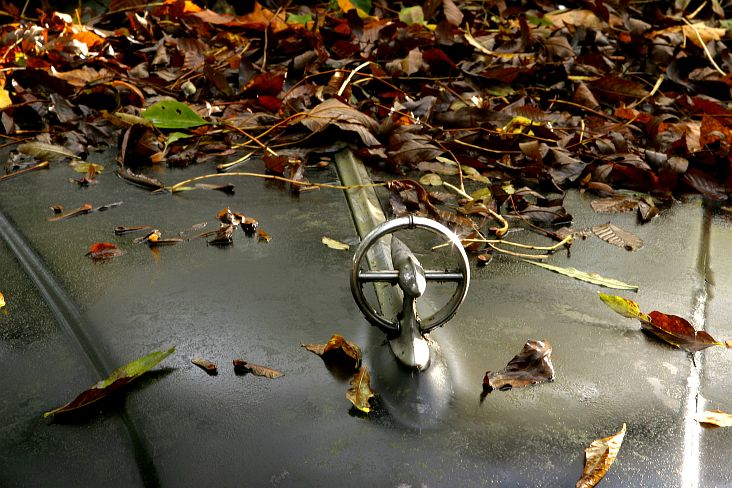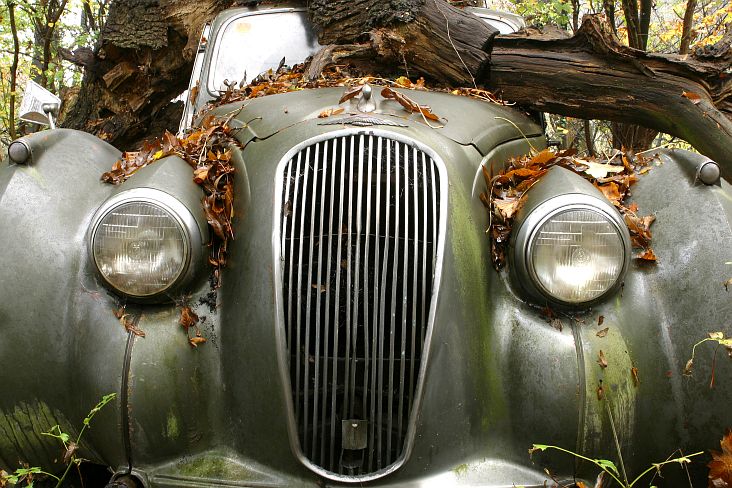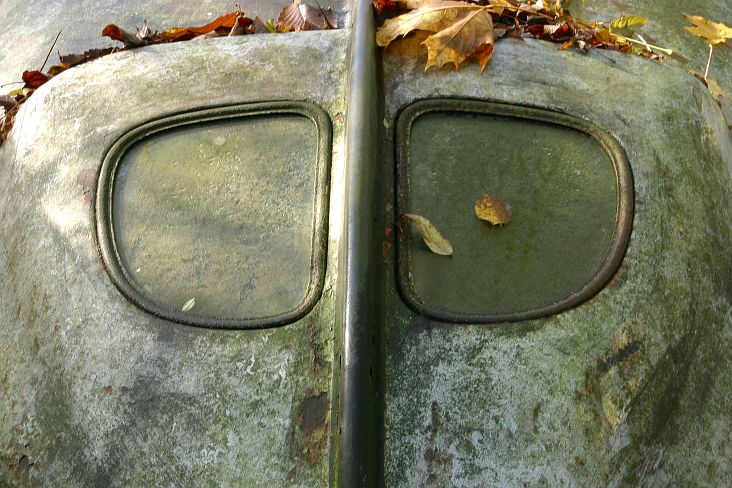 Images found on Extraordinary Car Collections and Fotogalerie Thomas
Michael Fröhlich's website here in German, (special thanks to Google translate on this one!)