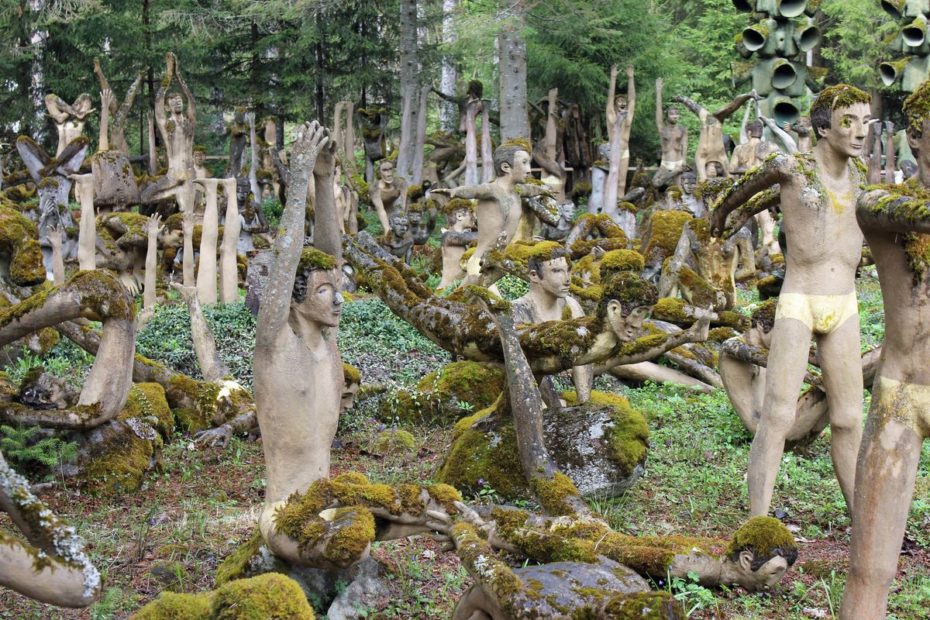 These are also the places that will confuse the heck out of aliens if they ever do land on this planet. From the forests of Finland to the subtropical mountains of Mexico, we've come across some many magical gardens over the years and thought it was about time to put them in one place…
The Human Forest in Finland
Veijo Rönkkönen's garden is a living testament to the adage, "make new friends and keep the old," because he kept all 550 of his own conveniently planted in his own yard. The Finnish outsider artist, who worked at a paper mill in Parikkala for most of his life, was rather reclusive. Now, almost a decade after his death, the artist's home attracts about 25,000 visitors annually. You'll find Abraham Lincoln, and 255 yogis. Gymnasts, martyrs, drummers — they all poke up from the brush of Rönkkönen's personal paradise, or form human-towers in front of the brick-red walls of his home. The first of the sculptures was completed in 1961, and while he welcomed visitors during his lifetime, preferred to leave out a guestbook for feedback rather than meet them in the flesh.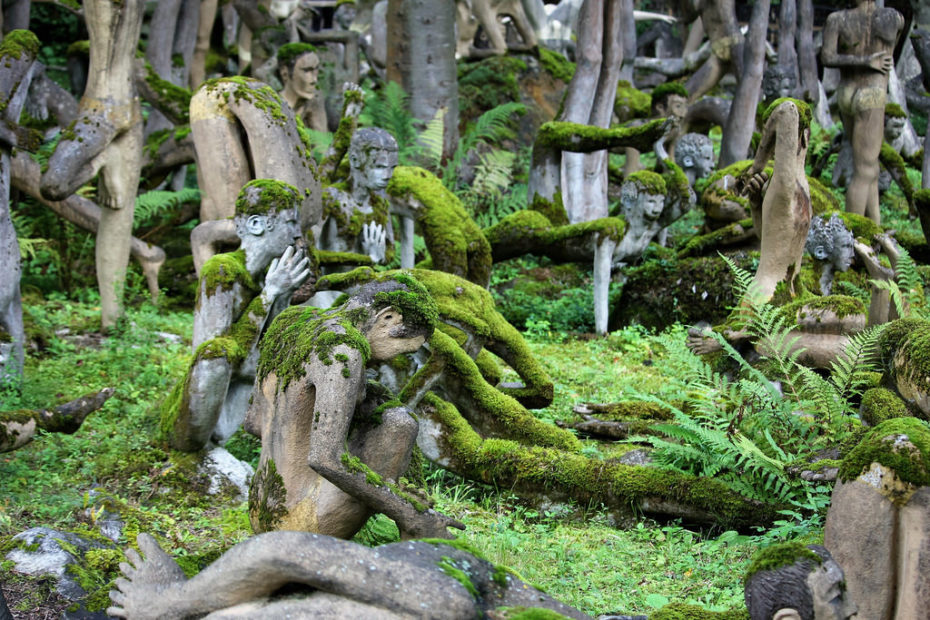 Why Rönkkönen decided to create such a diverse range of figures far from society is anyone's guess. Like so many art brut figures, he likely found his interior monologue with the outside world to be the safest, most interesting place for expression. Thus, only here will you find Abraham Lincoln lingering amongst some 200 yogis, and figures that bear faces both serene and unsettling (some even have human teeth. How? Perhaps we'd rather not know). As an adult, Rönkkönen became passionate about yoga, which accounts for the yogis and, perhaps, the general flexibility of so many of the sculptures. Is it a representation of his ideal world? Of his youth? We'll never know. The estate today says, "Many pieces are barely disguised self-portraits of the artist," and that when asked about where he hoped the garden would be after his passing, Rönkkönen said he hoped it would fall into the sands of time like China's grand Terra cotta warriors.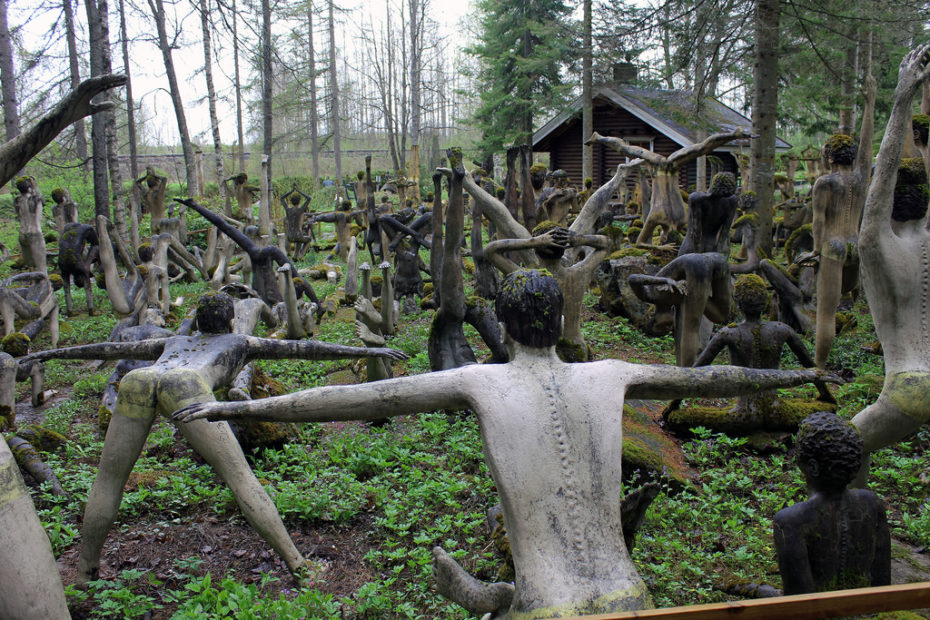 Kuutostie 611, 59130 Koitsanlahti, Finland
The park is open 24/7 at a cost of 2–5 € more info on patsaspuisto.net


The Monster Gardens of Bomarzo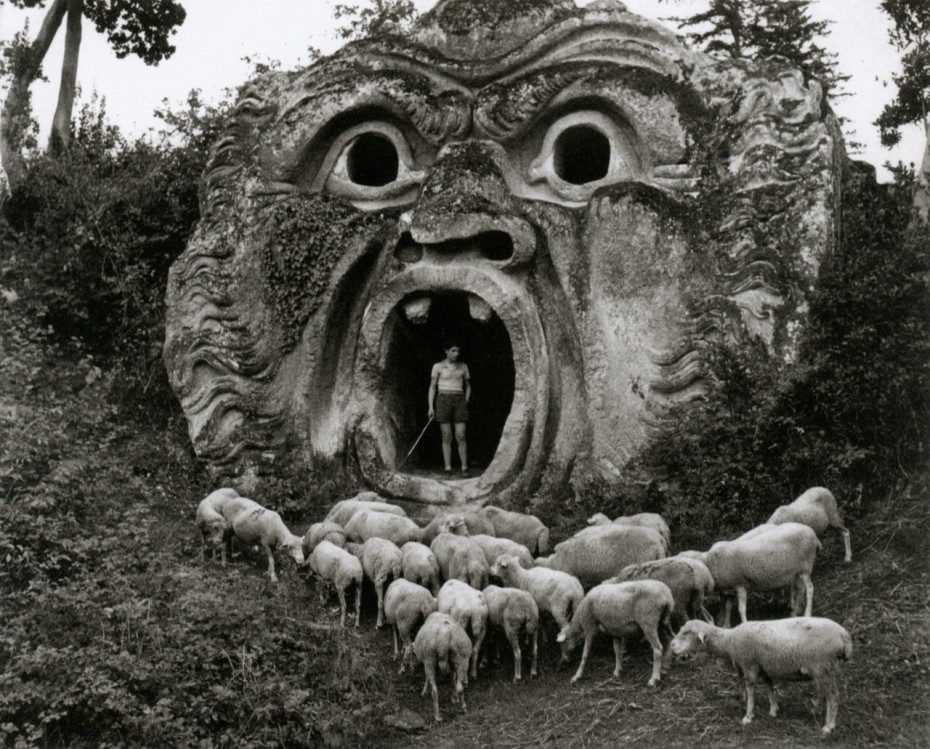 Some of the best art is born from heartbreak. Case in point: the Gardens of Bomarzo, or Parco dei Mostri (Park of Monsters) nestled in northern Lazio, Italy. Built in the 16th century, its grounds are home to immense sculptures of Pegasus, a hellish demon mouth, a violent giant, and many 15 other creatures of antiquity.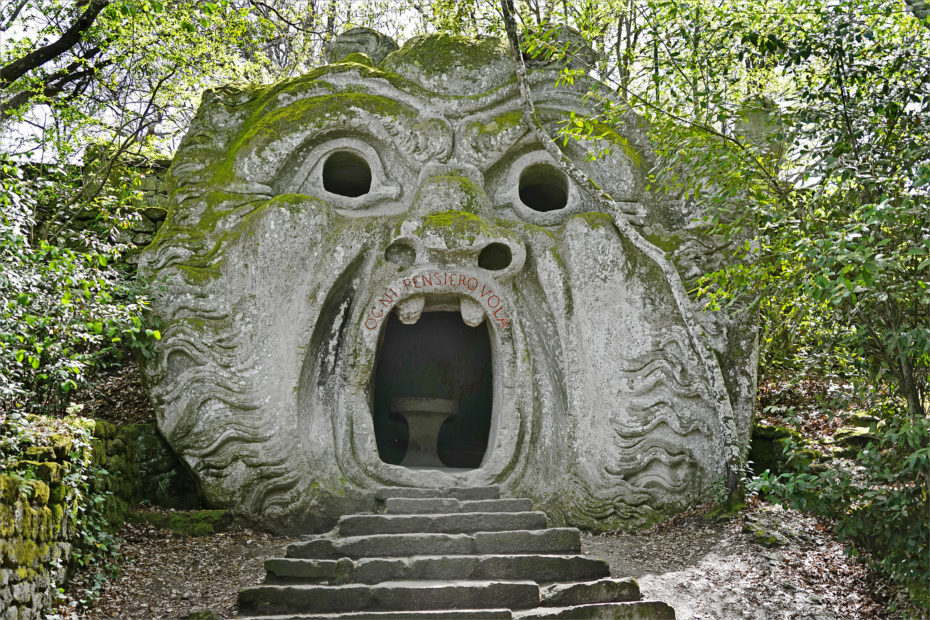 Why, exactly, did its mastermind Pier Francesco Orsini create so many fantastic, but often grotesque, creatures? The garden was a manifestation of grief when his wife, Giulia, passed away. Yet, even though he crafted a real-life Dante's Inferno of sorts, so many other artists would ironically become inspired by its grounds, from Salvador Dali to Jean Cocteau.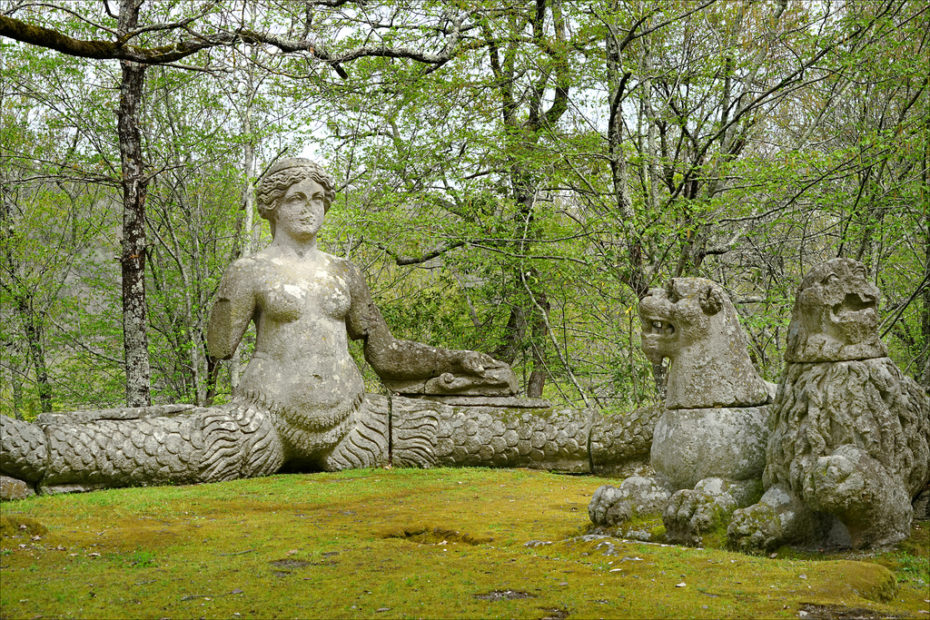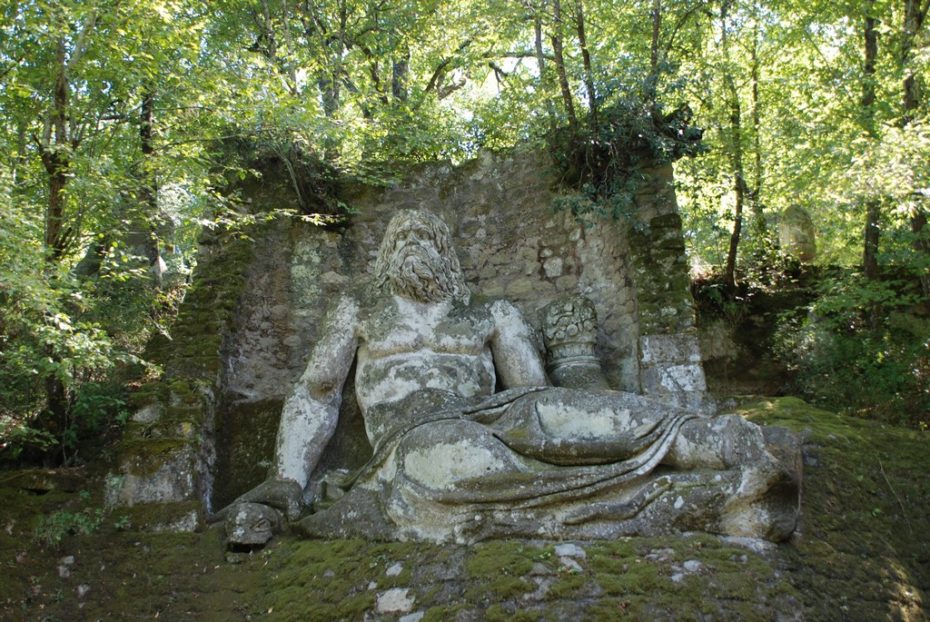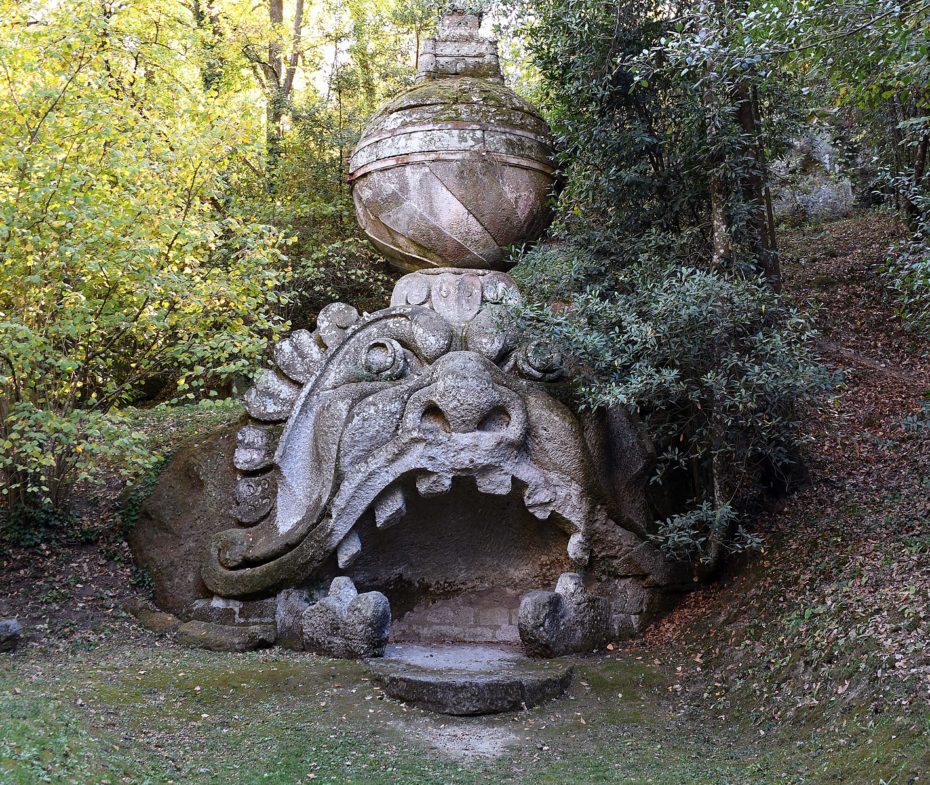 Località Giardino, 01020 Bomarzo VT, Italy; Open daily from 8:30am-7pm; +39 0761 924029


A Mexican Surrealist Paradise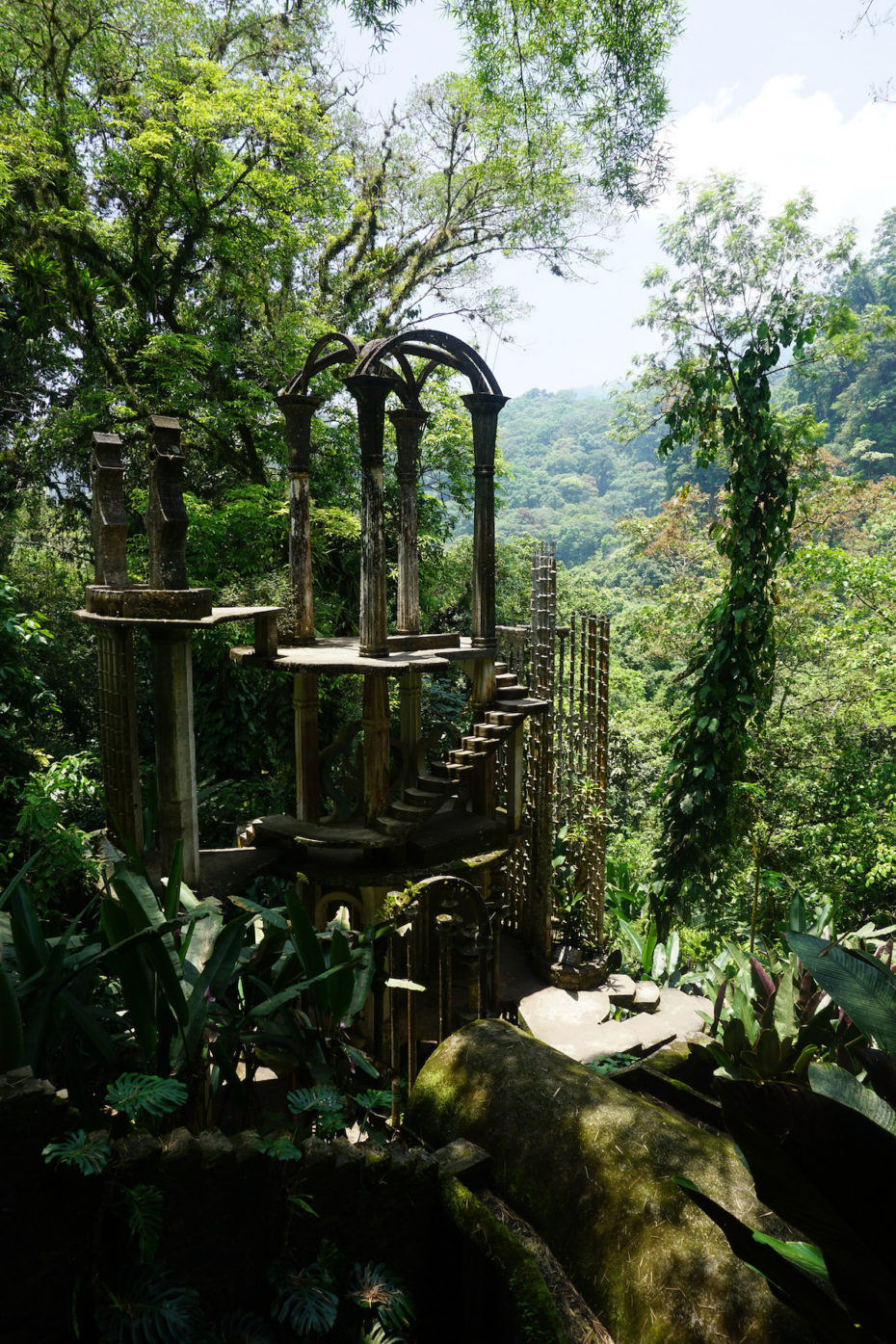 It's been called one of the top-ten wonders of the world, and a Surrealist dream come true. Mexico's Las Pozas ("the Pools") garden towers 2,000 ft above sea level, dangling an ethereal, Escher-worthy collection of arches, pathways and waterfalls. The 80 hectares of gorgeousness is a 7-hour drive north from Mexico City, and was built between the 1940s-80s by the British poet Edward James because, simply put, he thought California was getting too crowded for art installations of a 80-hectare scale (imagine what he'd say today). Plus, he found Mexico "far more romantic." We're not one to pick sides, but a glimpse at his Garden of Eden tempts us to agree…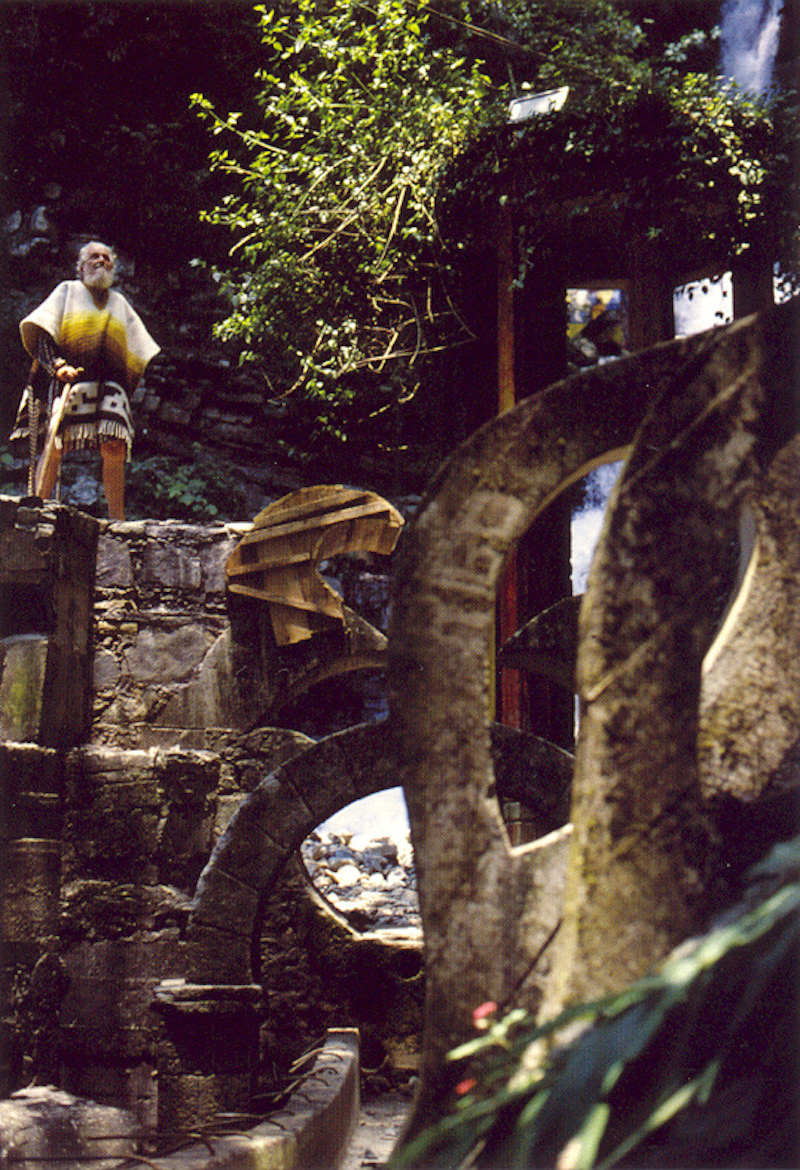 All the structures (or sculptures? temples? James intentionally blurs the lines) have deliciously epic and vague names like, The House on Three Floors Which Will in Fact Have Five or Four or Six, The House with a Roof like a Whale, and The Staircase to Heaven.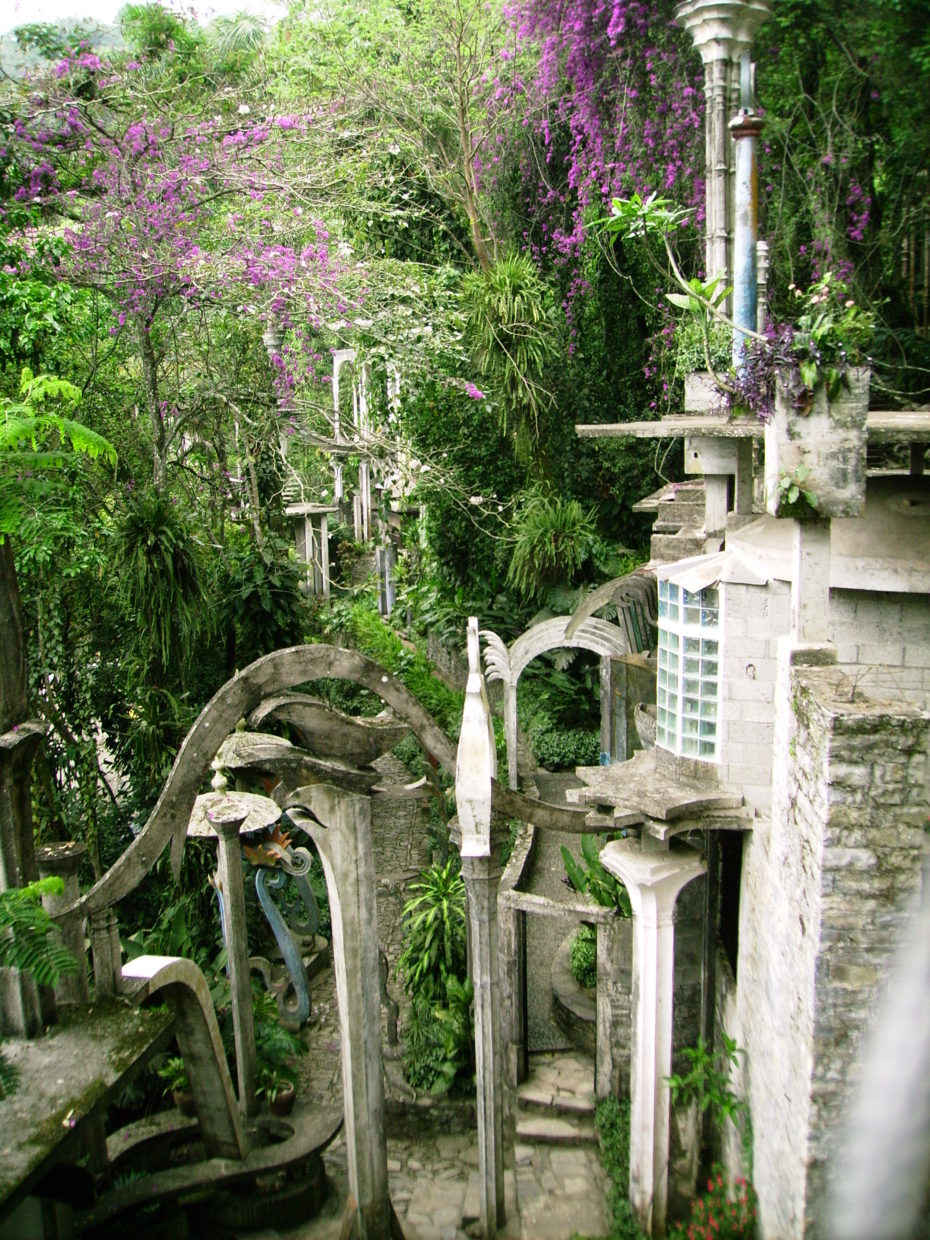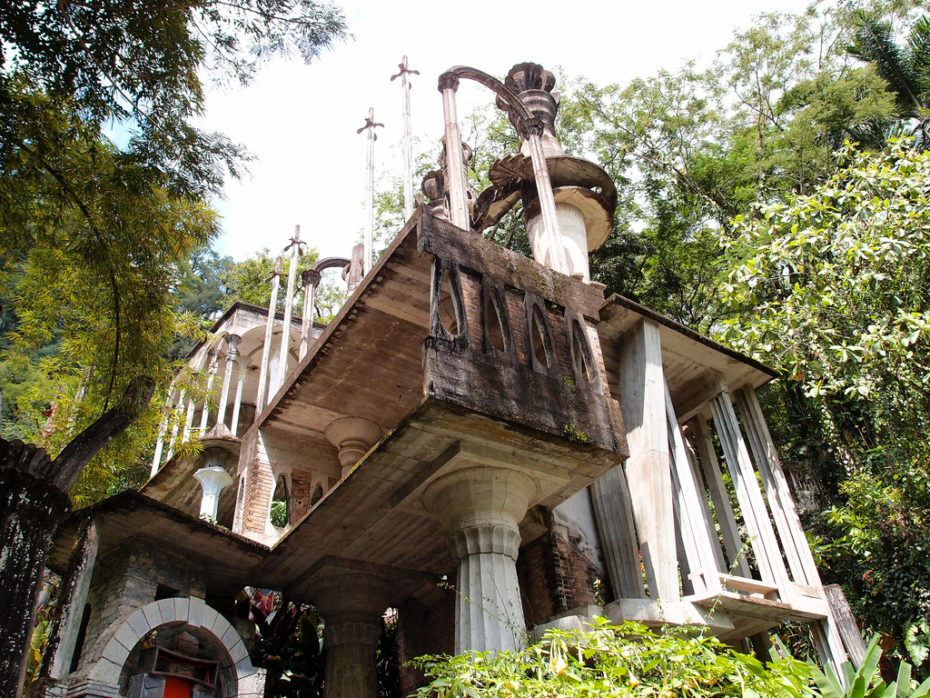 The concrete structures are artfully engulfed in stunning plant life, and at one point, there were 29,000 orchids on the property. Which explains why James had to sell off most of his art collection to pay for the $5 million (by today's conversions) installation.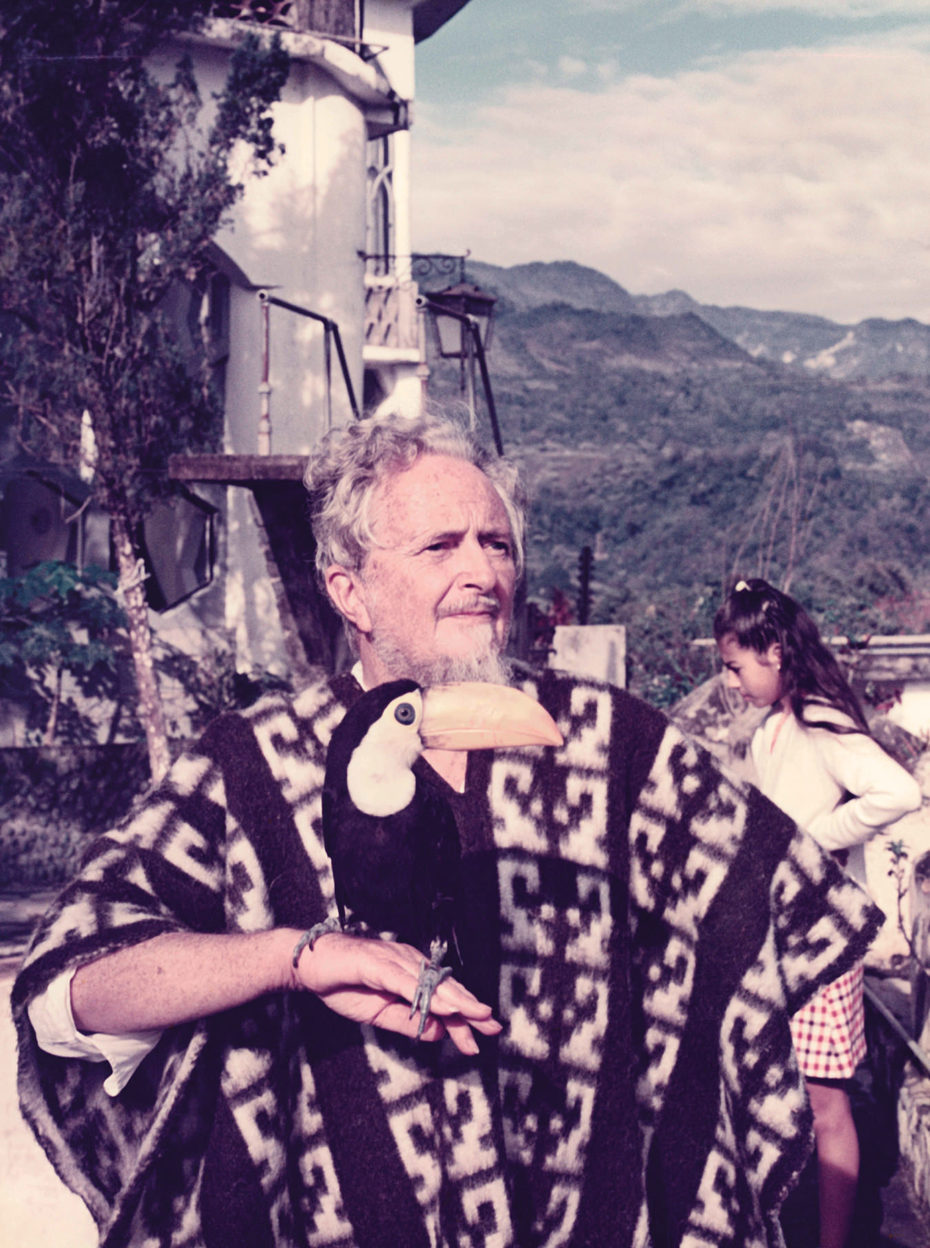 You can imagine Edward James relishing at the thought of humans stumbling upon his subtropical garden in millions of years, wondering its origins. The mixture of architecture would be very puzzling to say the least.
Take a little brain break with this gorgeous video from the Nowness:
Located in them mountains in the small town of Xilitla. Camino Paseo Las Pozas s/n, Barrio La Conchita, 79902 Xilitla, S.L.P., Mexico.


The French Postman's Pebble Palace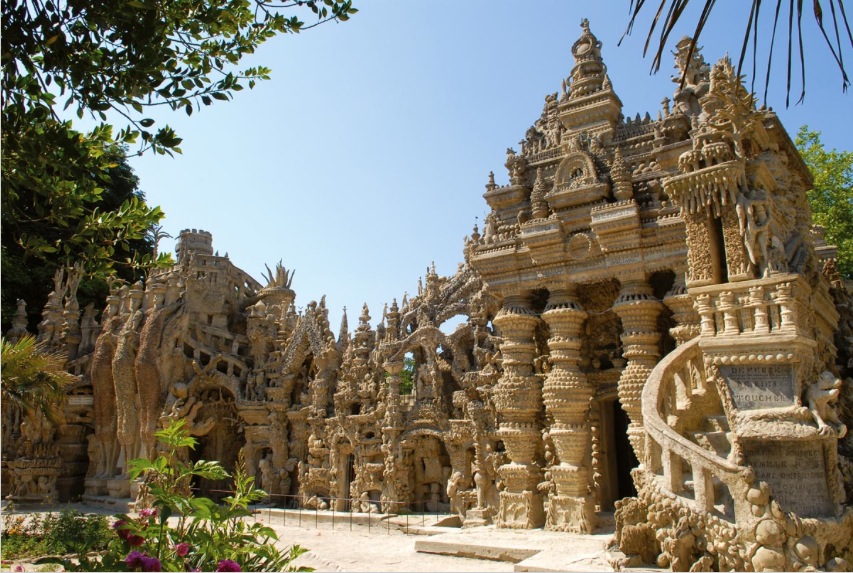 Ferdinand Cheval was a French, pebble collecting postman whose hobby yielded some pretty amazing results. In 1879, he tripped over an oddly shaped rock, and was inspired to start building a veritable mini-palace out of every pebble picked up on his route (as one does).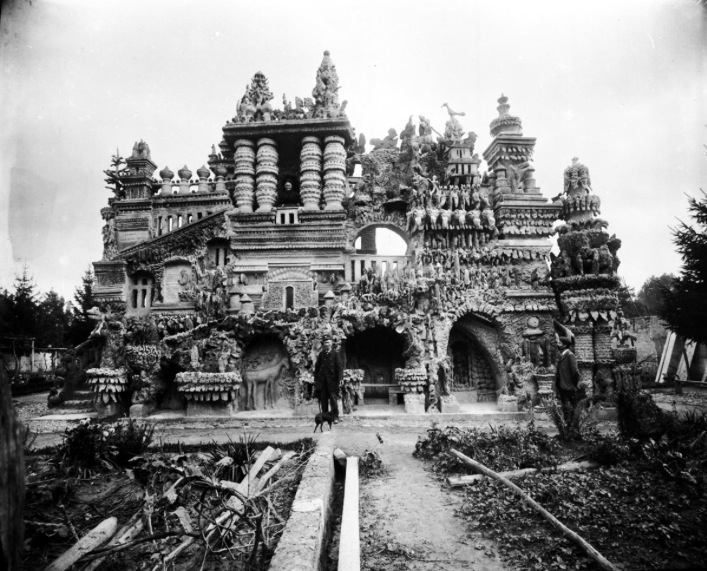 The next thirty years of his life were quietly dedicated to the construction of Le Palais ideal (The Ideal/Perfect Palace) in the Auvergne-Rhône-Alpes region of France…even though the palace in his backyard looks like an ancient Indian temple.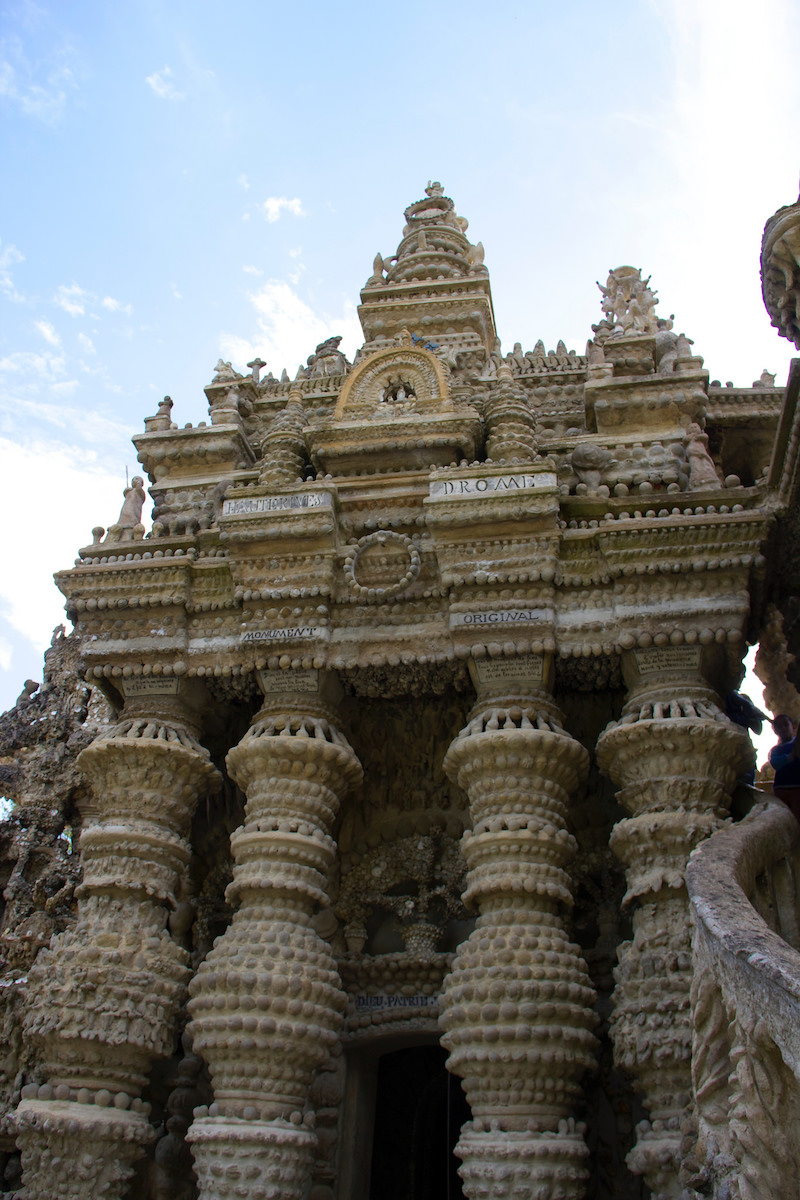 Read more about Monsieur Cheval here, and plan your visit to his Palace.


Mr. Ricketts' Australian Sanctuary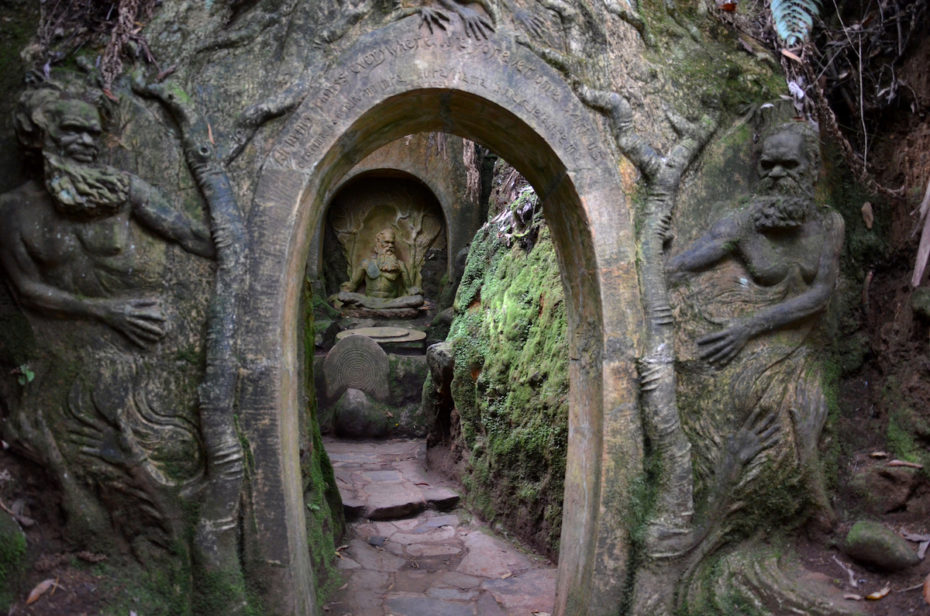 There's a lot to be said about mister William Ricketts. The self-taught sculptor lived in worked in Victoria, Australia in the 1930s, and carved a veritable village (today, it's known as the "Sanctuary") of aboriginal peoples in the Dandenong Ranges of Victoria, outside of Melbourne, Australia. Although he had no Aboriginal origins, he considered himself adopted by Australia's indigenous peoples.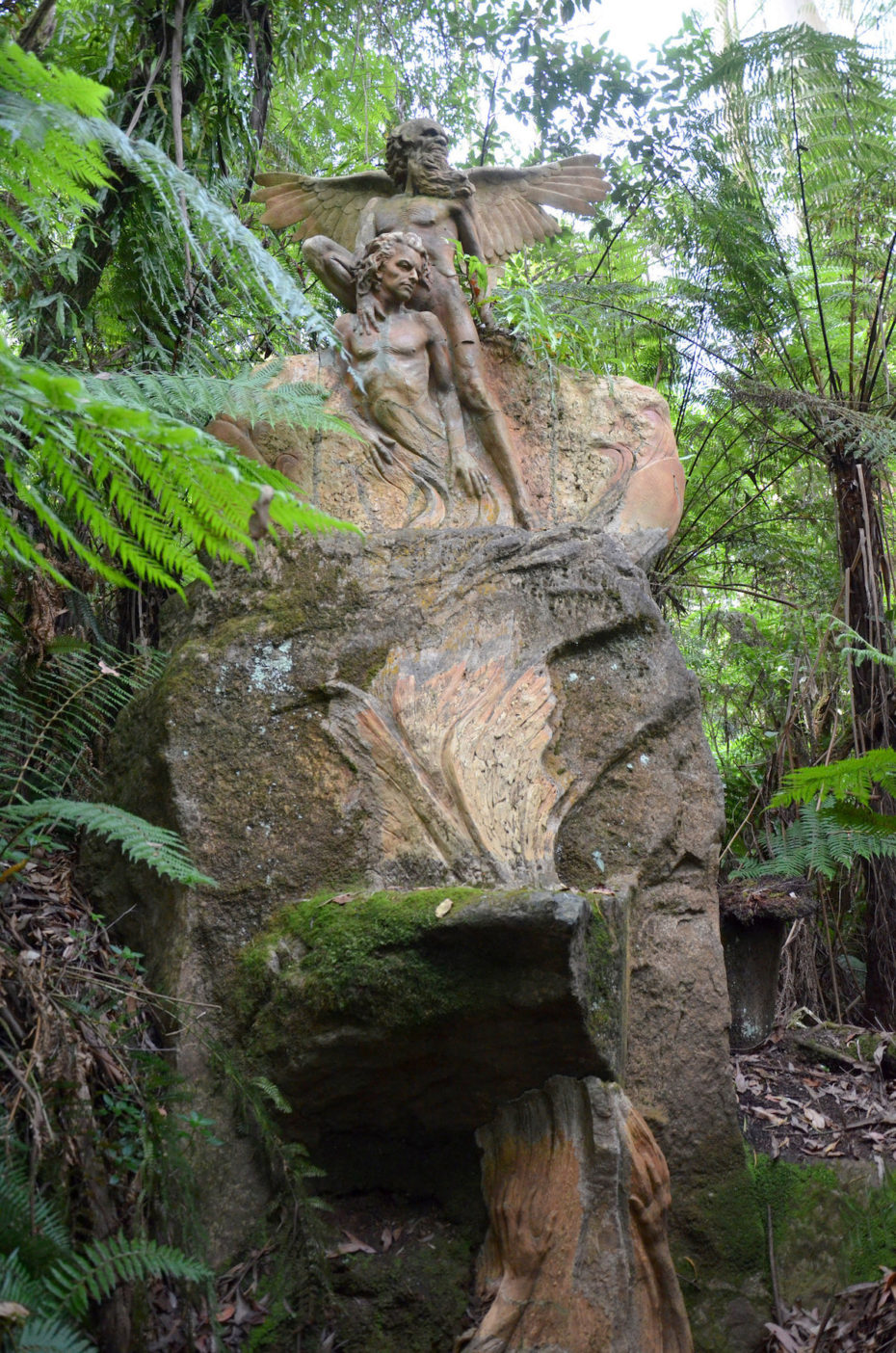 In the 1950s, he went to live with the Pitjantjatjara and Arrernte tribes in central Australia, exploring and discovering their way of life. In a number of his many sculptures on the site, which seem to emerge from the the rocks and trees like ancient plants, Ricketts depicts himself alongside his interpretations of the indigenous peoples (all of which he said were sculpted in the likeness of individual indigenous models) as protectors of the rainforest…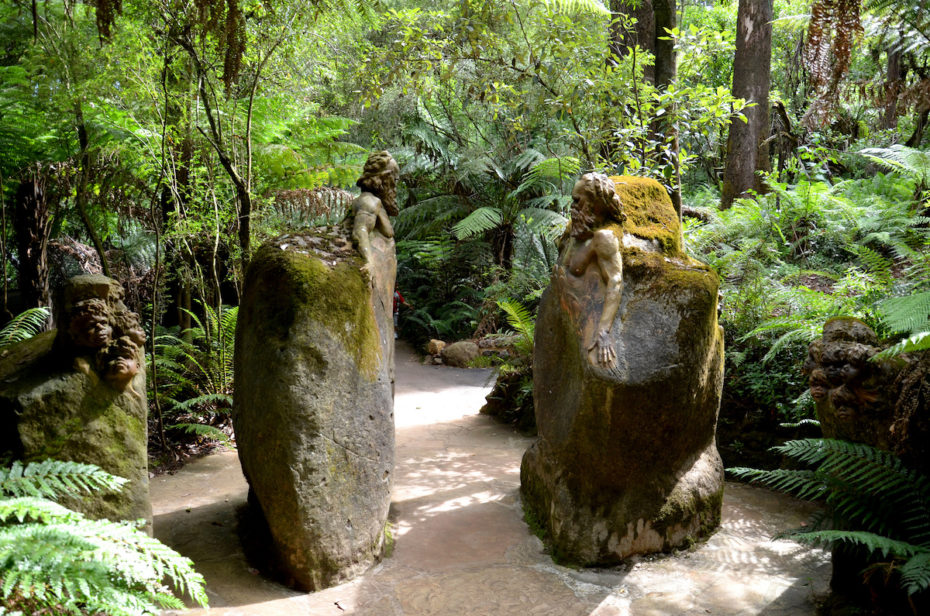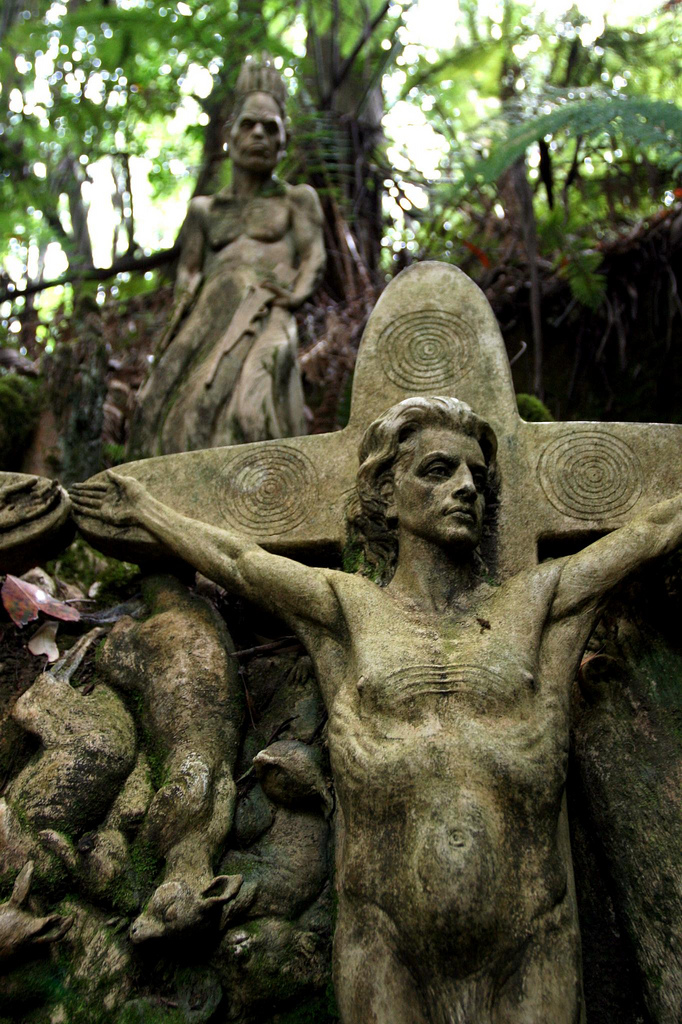 The legacy of such Colonial-era works is tricky, to say the least. Critiques of the garden call it thinly-veiled primitivism and appropriation; a fetishised vision of the local tribes whose sculptures at Sotheby's can garner up to $20K USD that won't benefit the indigenous population. Defenders of the garden say Ricketts always declared himself an ally and advocate of the native peoples, and that his work has helped preserve their land (today, the garden's official website reads, "Parks Victoria acknowledges the Aboriginal Traditional Owners of Victoria"). Whatever your thoughts, both ends of the spectrum can agree on one thing: this place is a hotbed of kitsch in jungle, and it's hard not to look away…
Learn more about visiting the garden here (it's free).


An Italian Tarot Garden
Poking out of the treetops in Tuscany, and spread across Etruscan ruins, is the sparkling masterpiece of French-American artist Niki de Saint Phalle, Il Giardino dei Tarocchi — The Tarot Garden…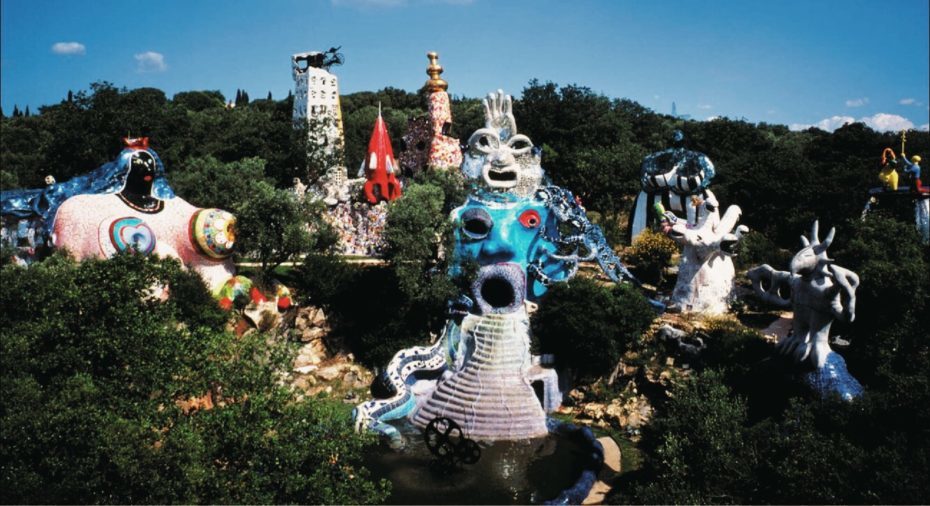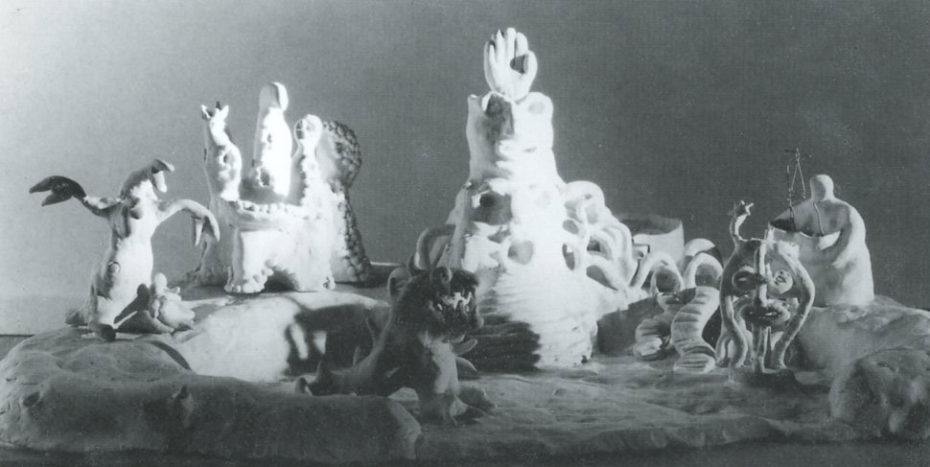 Saint Phalle had such a talent for going against the grain of the art world. As one New York Times critic said of her style in the 1990s, "Her insistence on exuberance, emotion and sensuality, her pursuit of the figurative and her bold use of color have not endeared her to everyone in a minimalist age." The Tarot Garden is kind of the peak of that exuberance for us, a place where she worked with tirelessly with a team, and her own two hands, to painstakingly build a garden of "living" Tarot Cards that was completed from the late 1970s-1990s.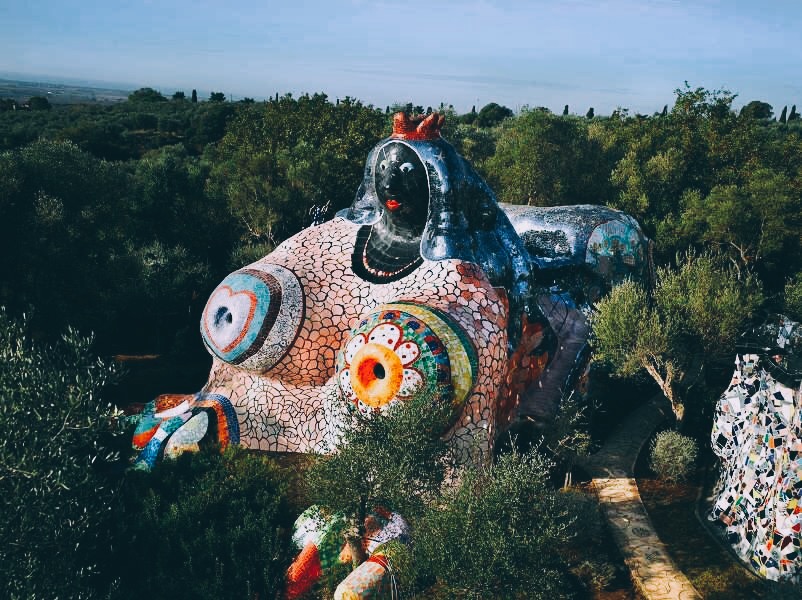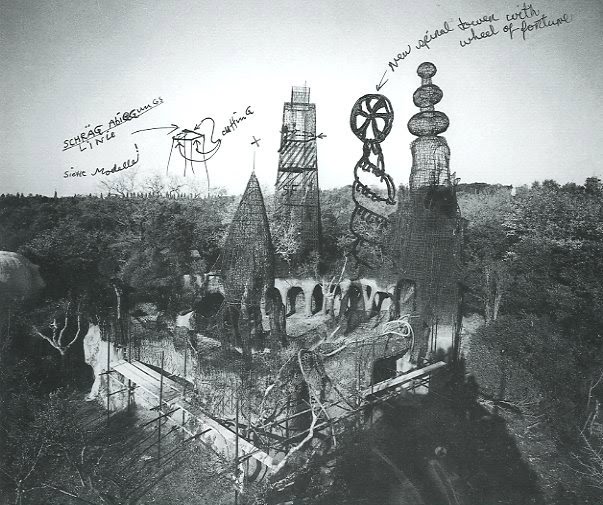 We've got an entire article on the incredible life of Saint Phalle, and you can learn more about visiting the Tarot Garden here.


This Forest of Rotting, Vintage Supercars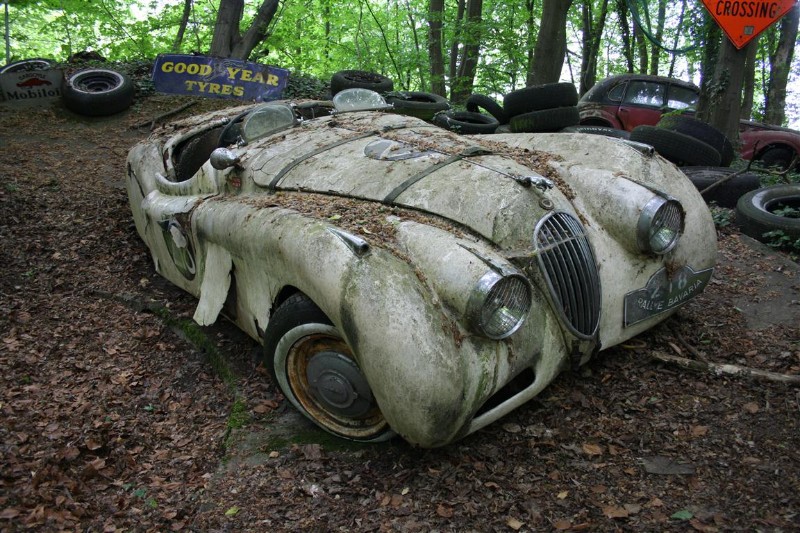 Willkommen to Auto Skulpturen Park! A plein-air museum of sorts in the Neander Valley near Mettmann, Germany. Jaguar, Rolls-Royce, Porsche, Mercedes-Benz, BMW; just a few of the iconic names whose logos you would never expect to find on vehicles in such a sorry state. What's more, they've been deliberately left here at the mercy of mother nature at one man's whim…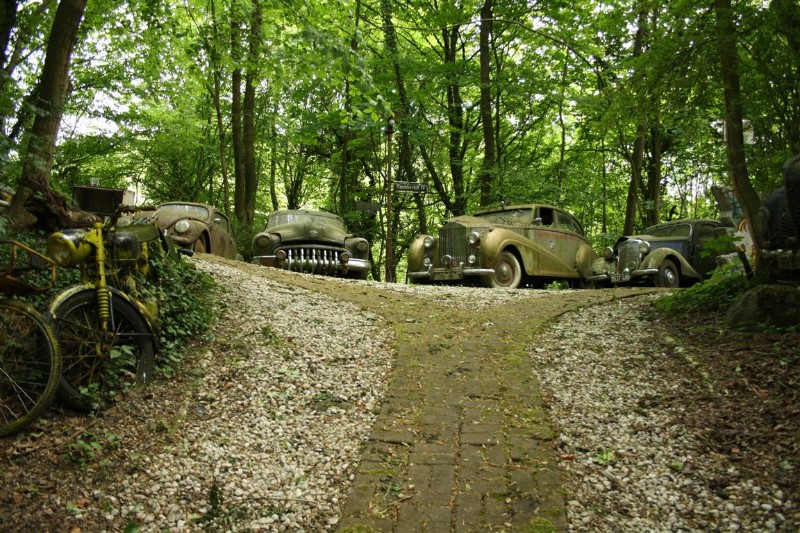 This might be a painful sight for classic car enthusiasts, but for Michael Fröhlich it's just the backyard. Easy enough to say, when you're the kind of guy who can track down a Mercedes limousine that once ferried around Adolf Hitler. A former fashion designer, racer, philosopher and artist among other things, these days, Michael is best-known as a unique classic car dealer and expert restorer.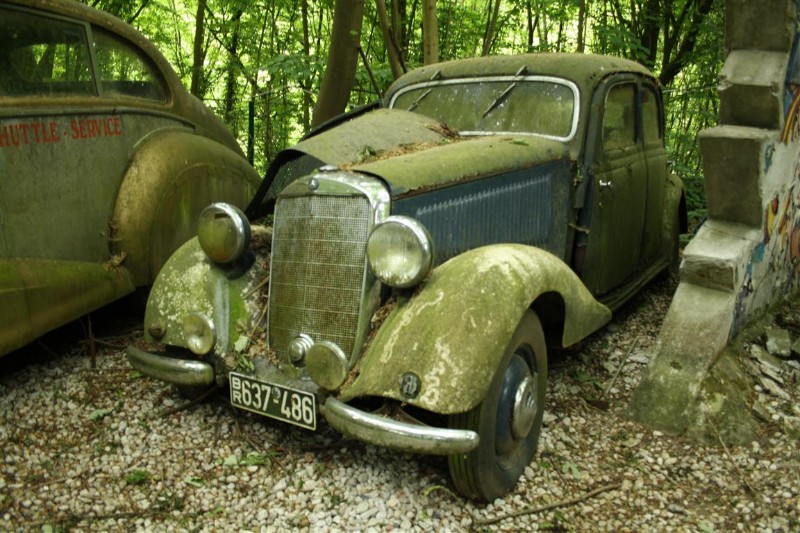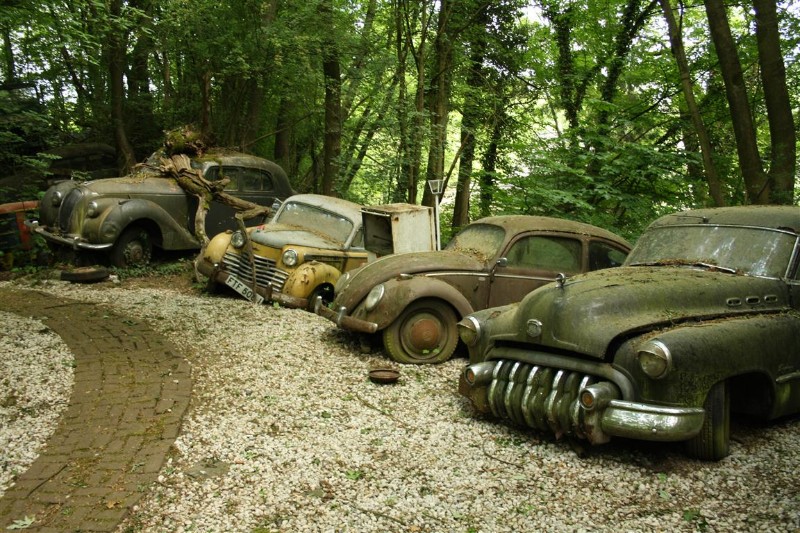 Learn more about the unique collection in our full article.


A California Diva's "Lotusland"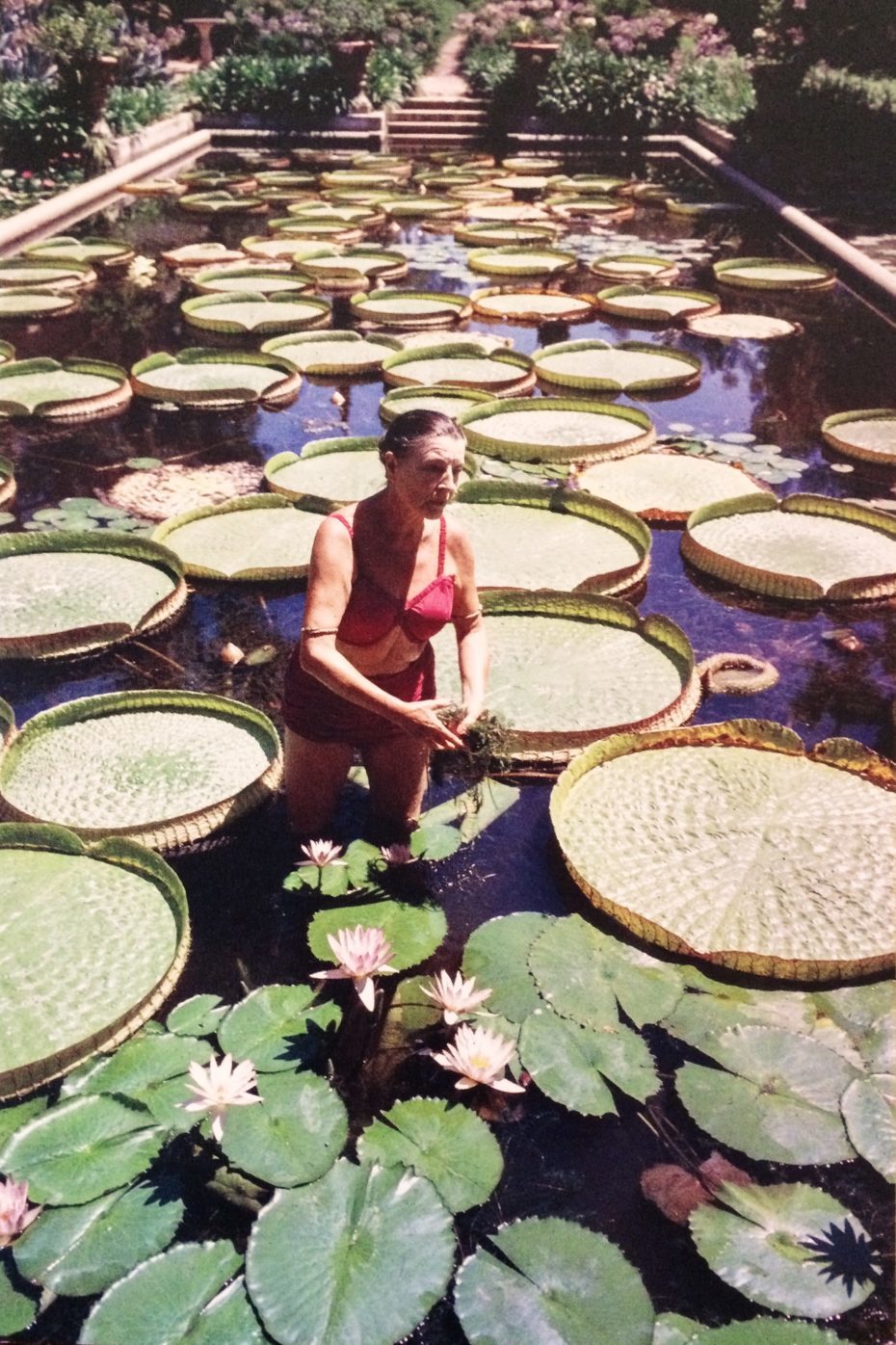 When life gives you lemons, make like Madame Ganna Walska and plant them in your sprawling Southern California estate (as one of over a dozen themed gardens). Lover of gemstones, Buddhism, and rare cacti; aficionado of Austrian garden gnomes, and a socialite extraordinaire, Ganna Walska's life reads like the script for a movie we'd love to be made already. Lotusland, of course, is the exotic kingdom she grew herself where it all went down.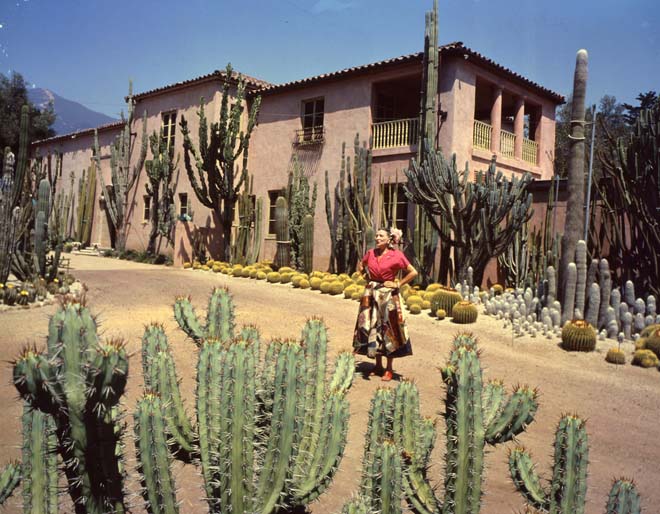 There's the Blue Garden, and the bromeliads; The Butterfly Garden, topiaries, and Japanese sections — you could (and should) spend all day in Lotusland learning about the very theatrical garden in Montecito, California.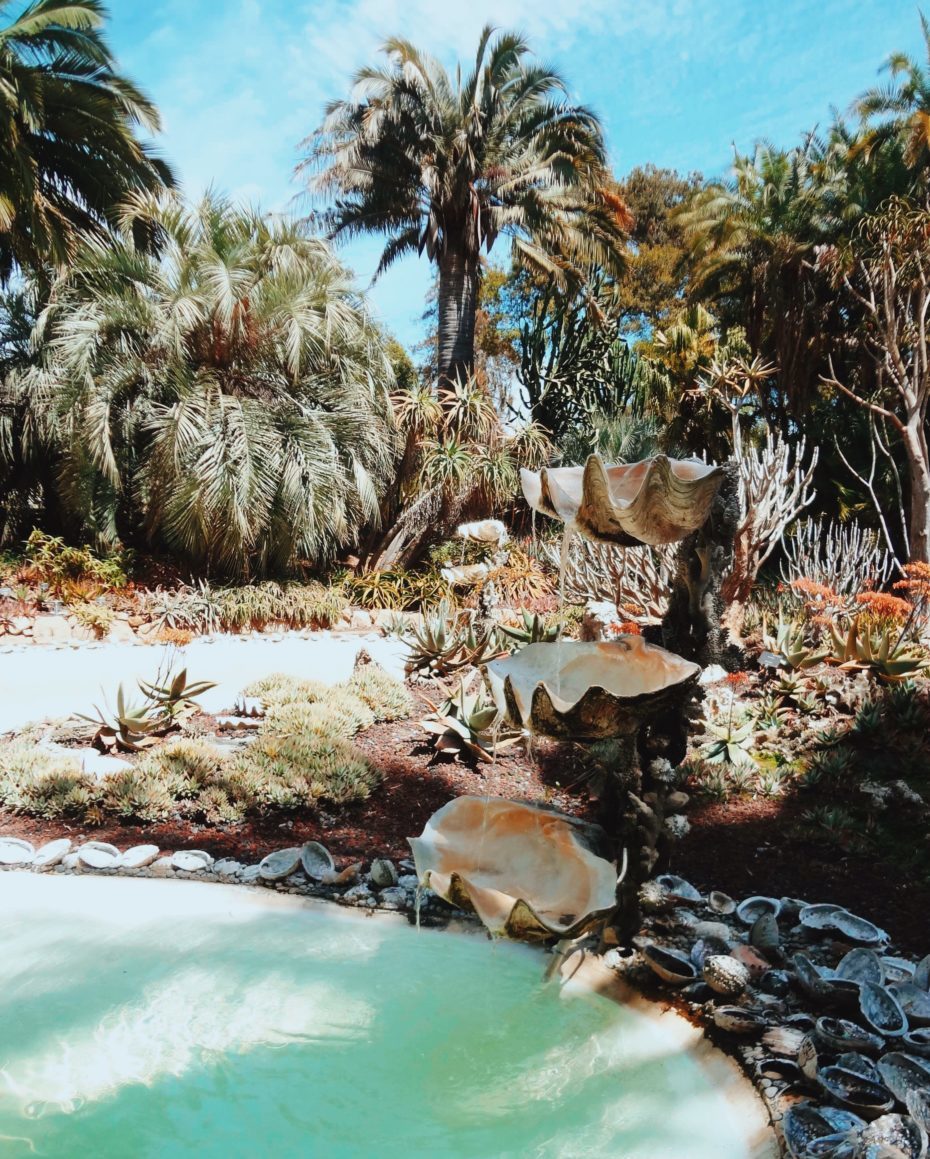 Come along with MessyNessy on our personal visit to Lotusland, and plan your visit to the estate here.
Next up? The atomic gardens of the 1960s and their undocumented legacy.