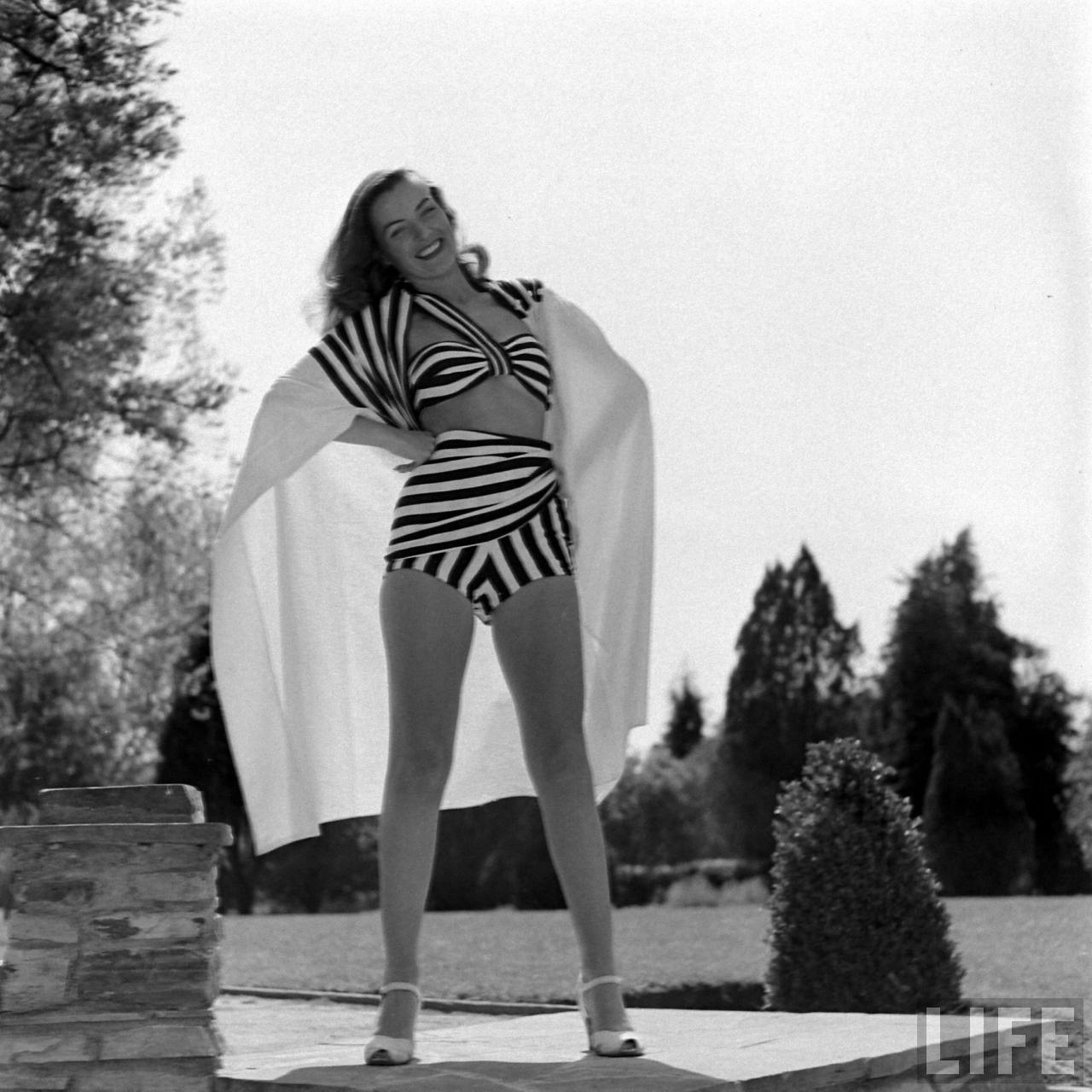 Every girl likes to have options, especially when it comes to dresses; you just never know when you're going to need to rip off that ball gown and  take a spontaneous dip in the pool– a common predicament we can clearly all relate to.  Here's a design for the most indecisive of ladies, plucked straight out of the LIFE archives, circa 1944. Photographed by John Florea, sadly there's no trace of a designer's name behind the versatile number, but certainly, the creator knew all too well how often us ladies change our minds when it comes to the perfect outfit. And who doesn't love a monochrome bikini underneath it all?
Introducing the amazing, the incredible, the astounding, all-in-one breakaway dress …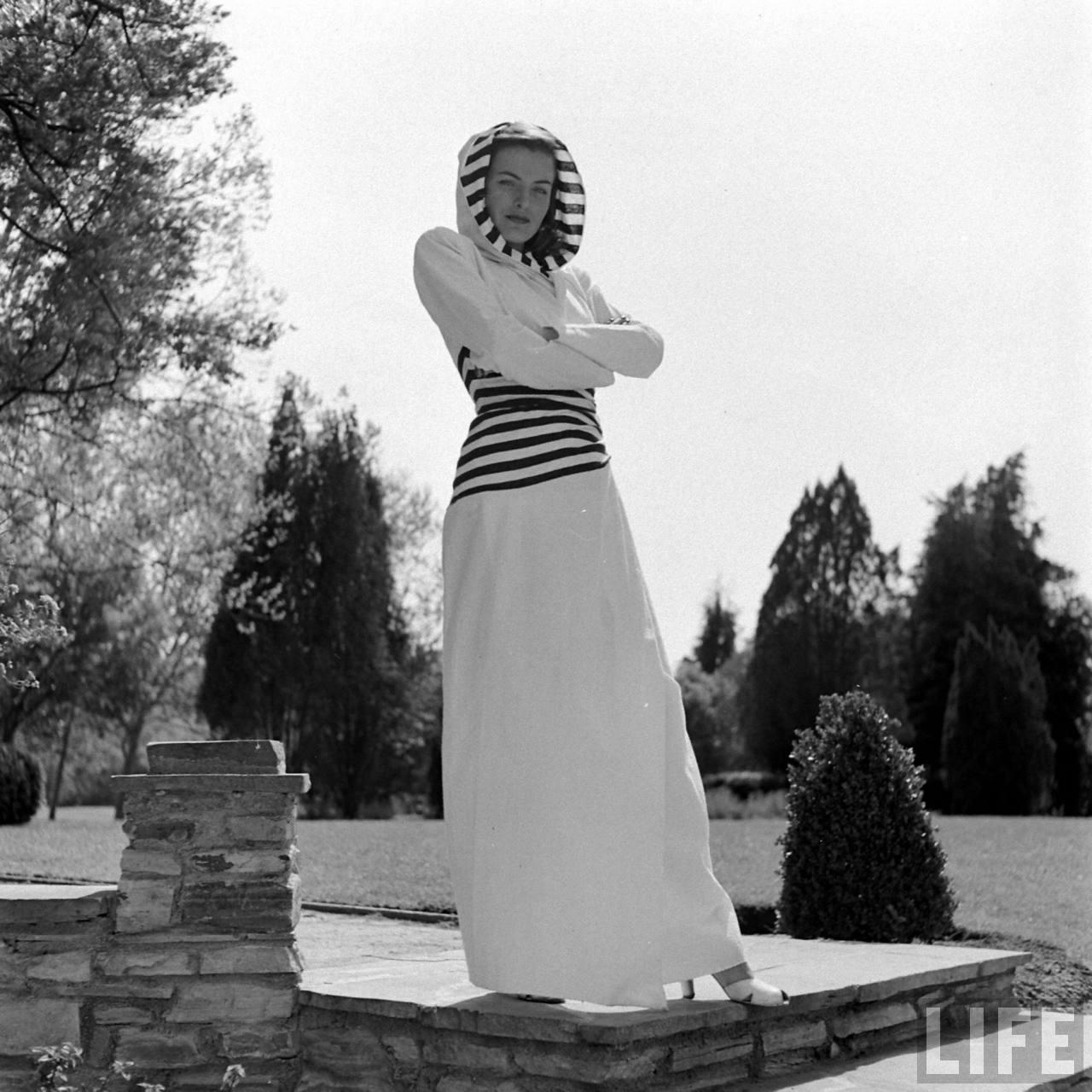 Step One: Undress like a princess, elegantly peeling off a layer of the amazing breakaway dress…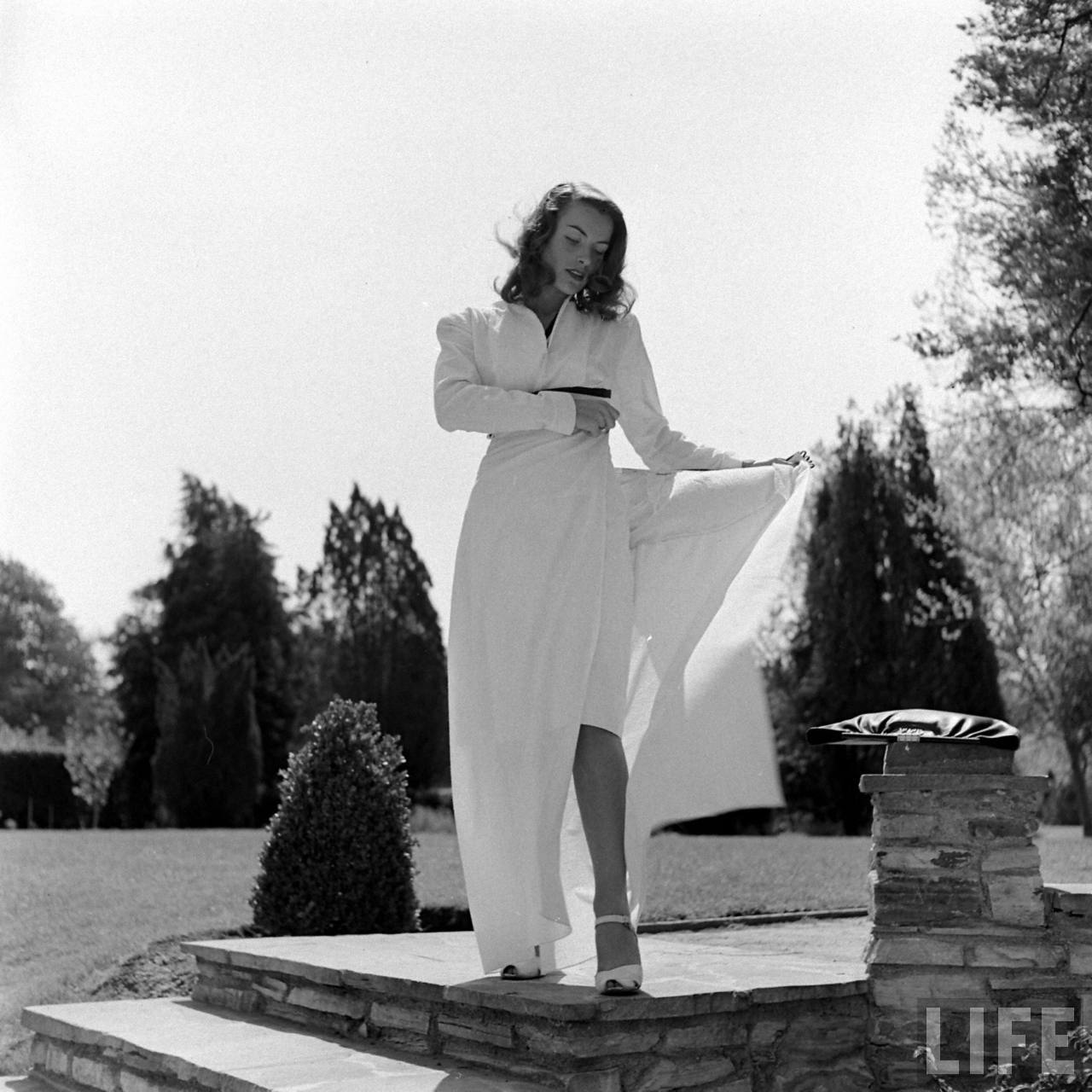 And look at that, there's a pencil skirt waiting underneath!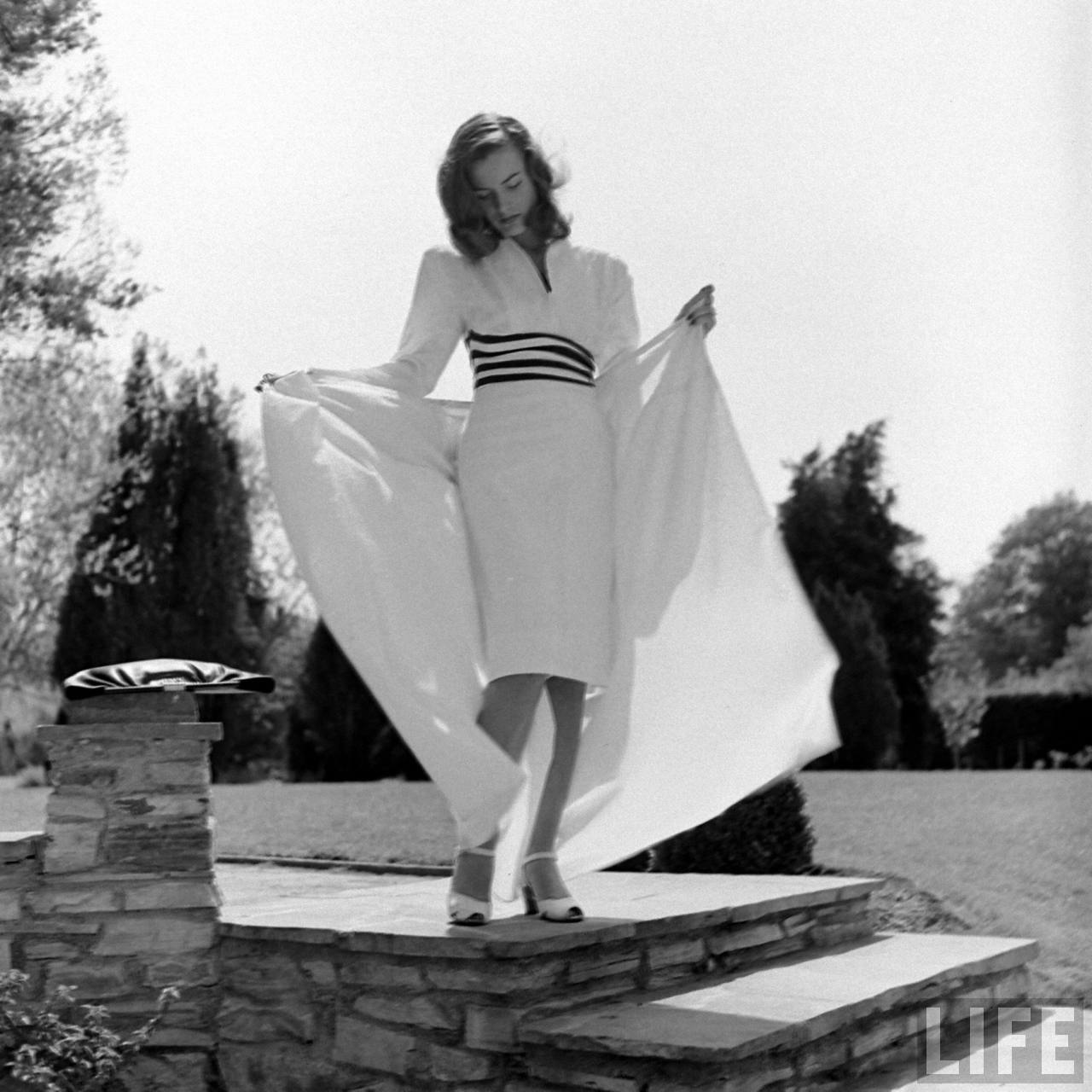 Ta-da!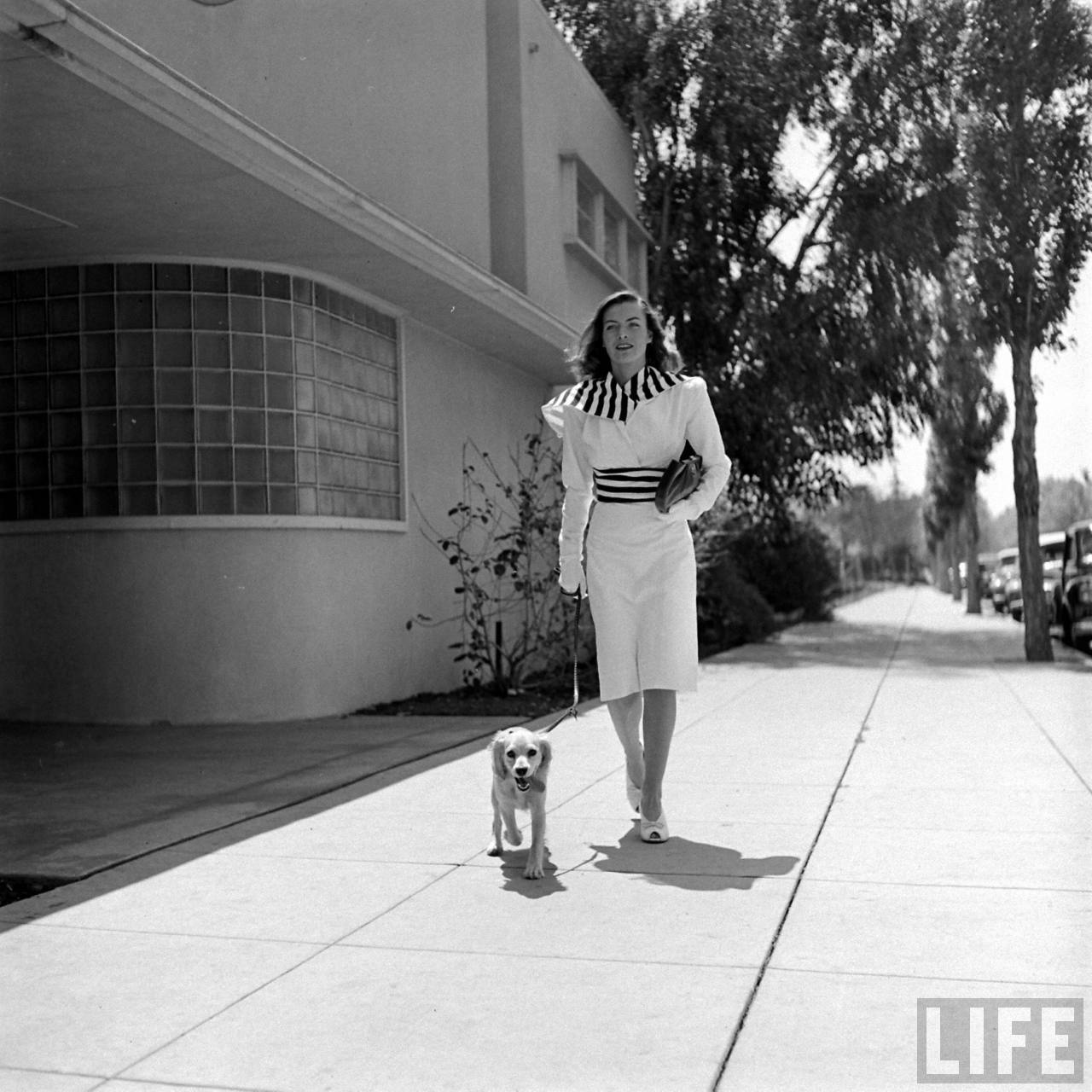 Ideal for some stylish dog-walking …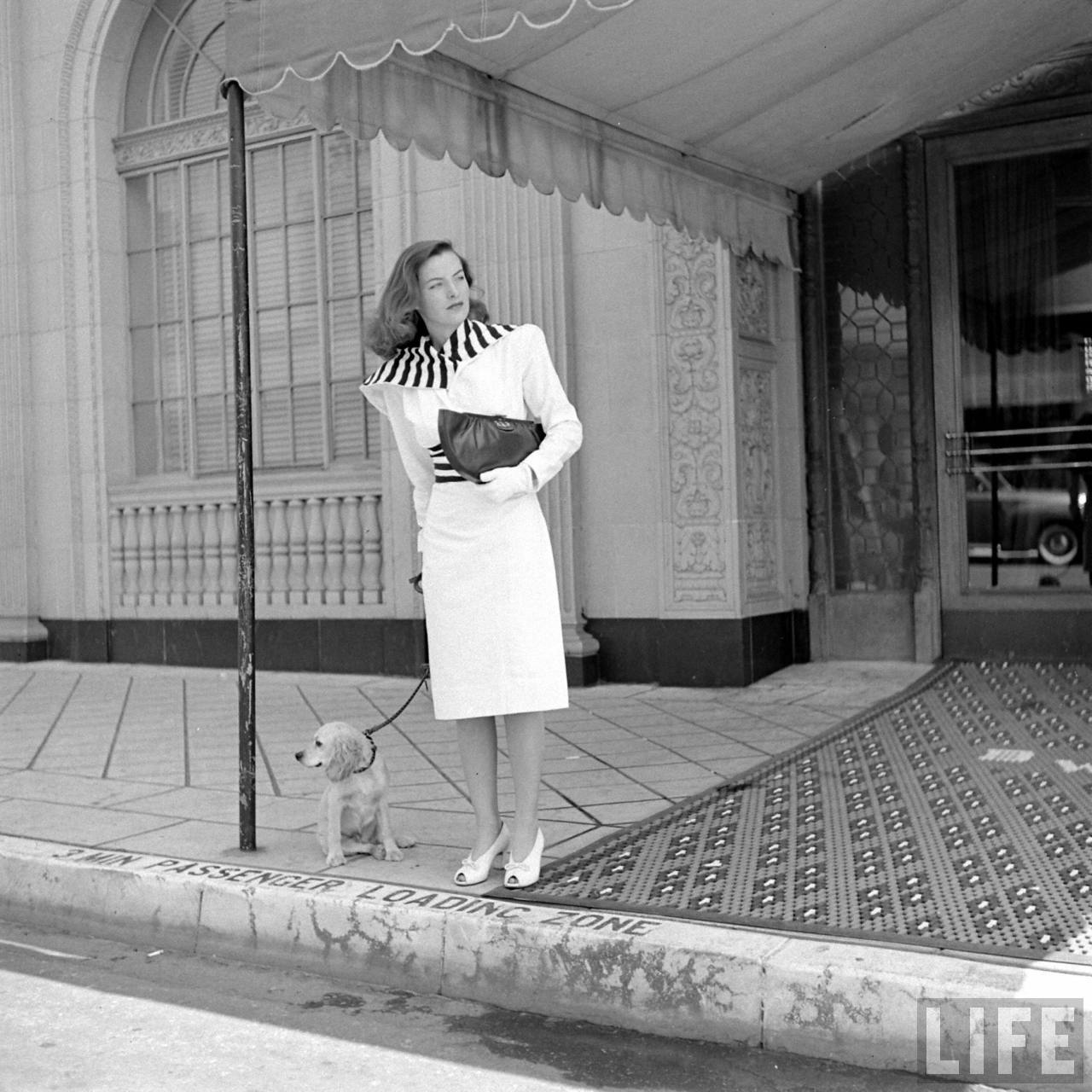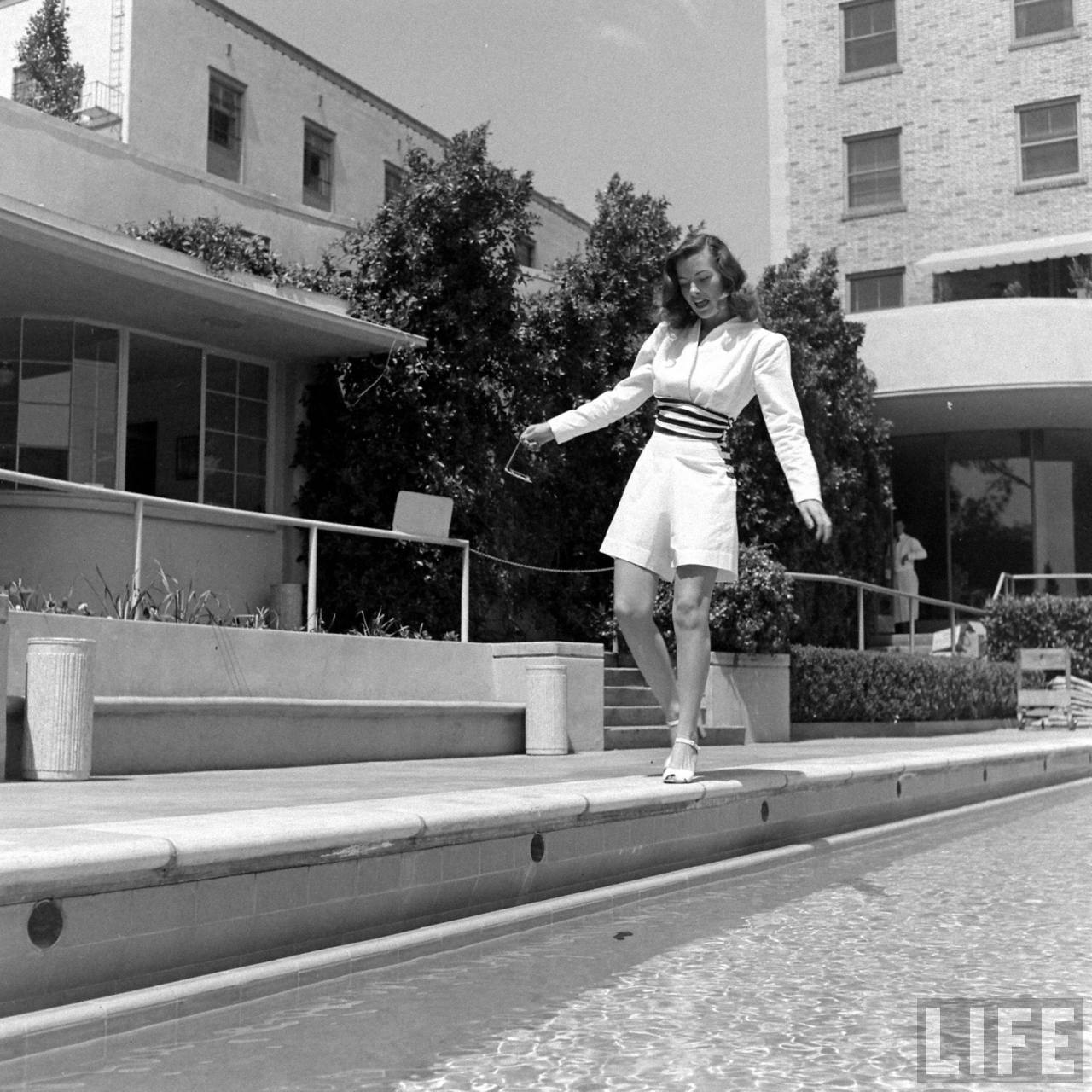 But if your afternoon is looking a little more playful, lo and behold, hiding underneath that pencil skirt is a pair of bermuda shorts.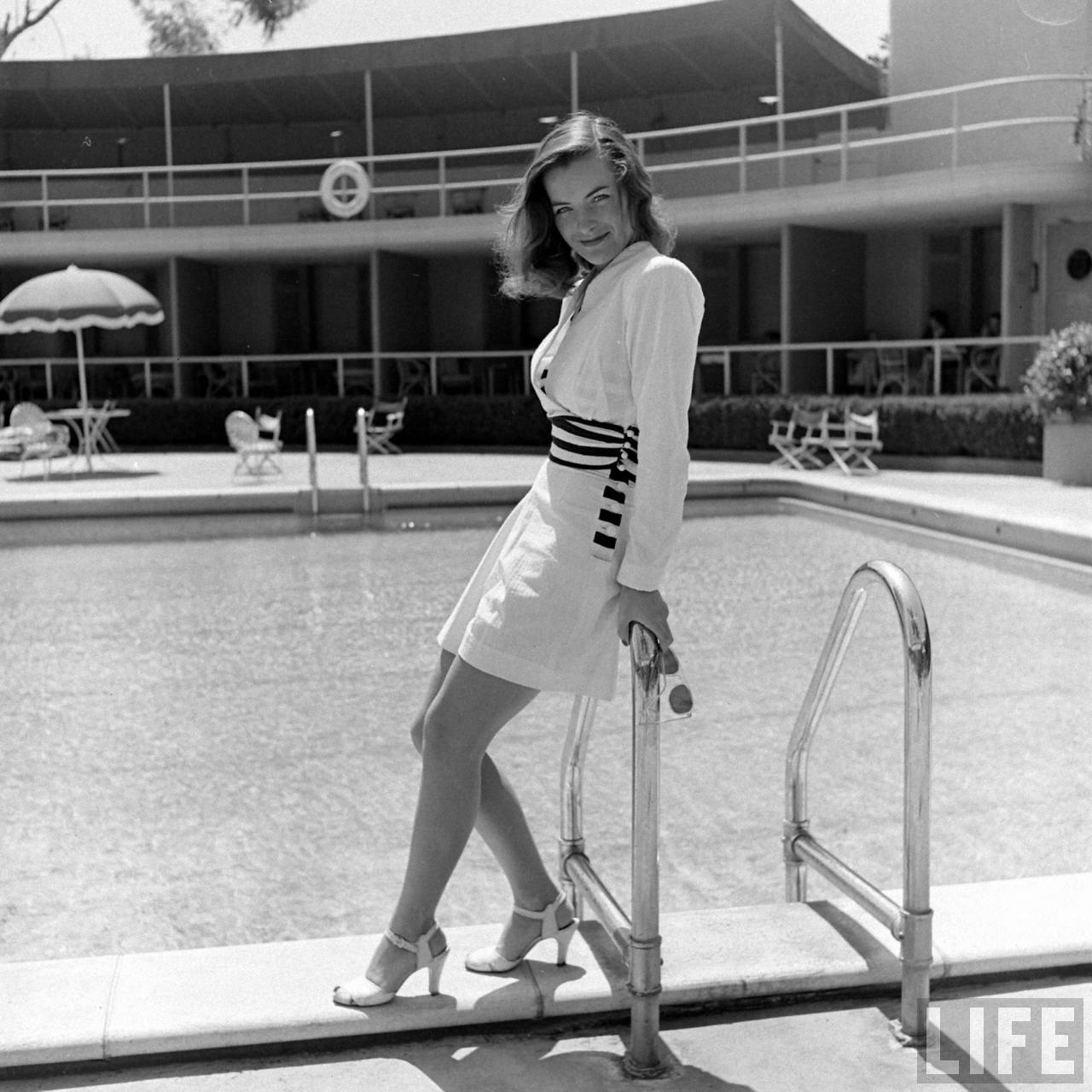 What's that you say? The swimming pool looks so refreshing but you've forgotten your swimsuit?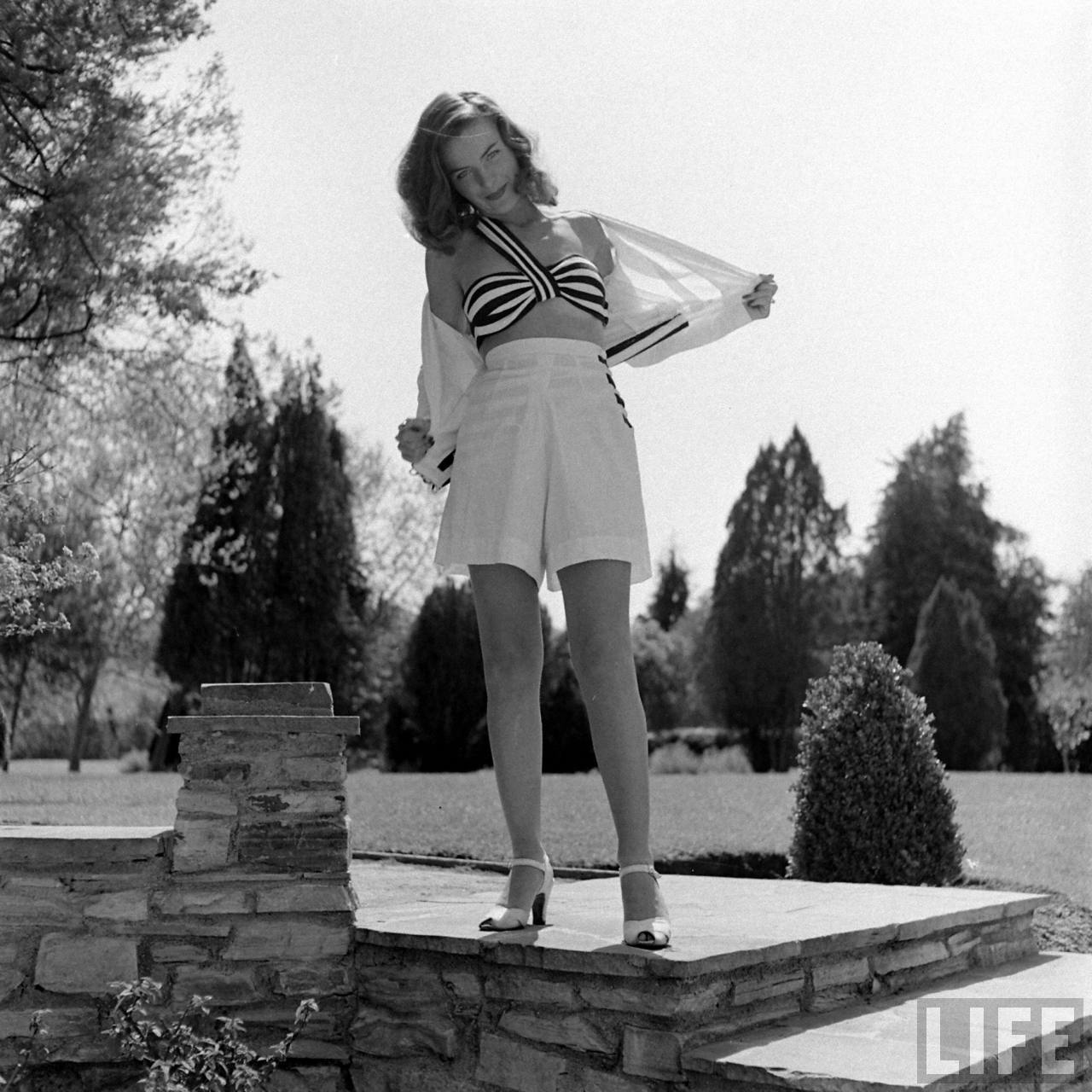 Fear not dear fashion victims, the breakaway dress caters to all your needs!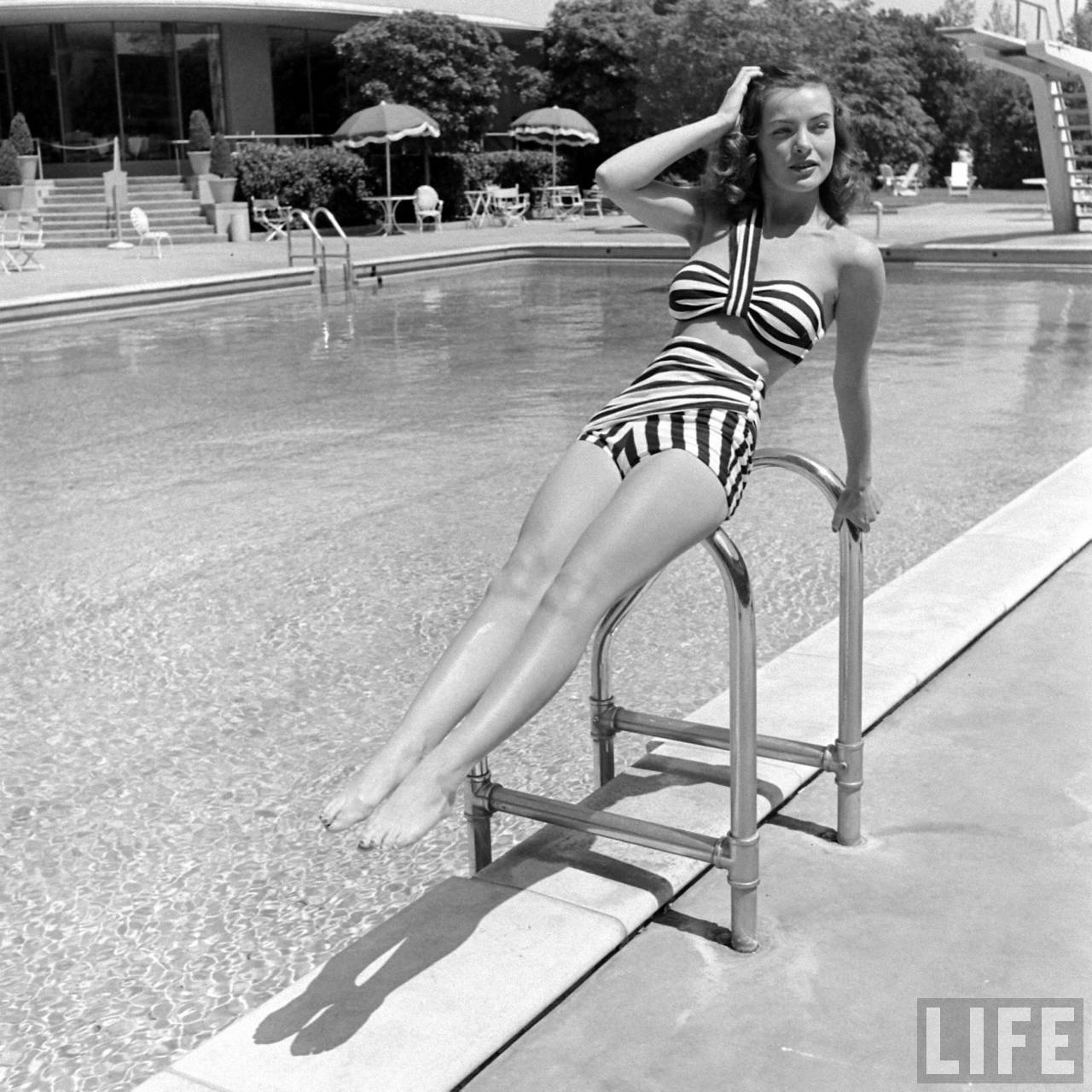 Afraid of getting red and sunburnt shoulders? The breakaway dress has just the thing…
Bikini shoulder pads!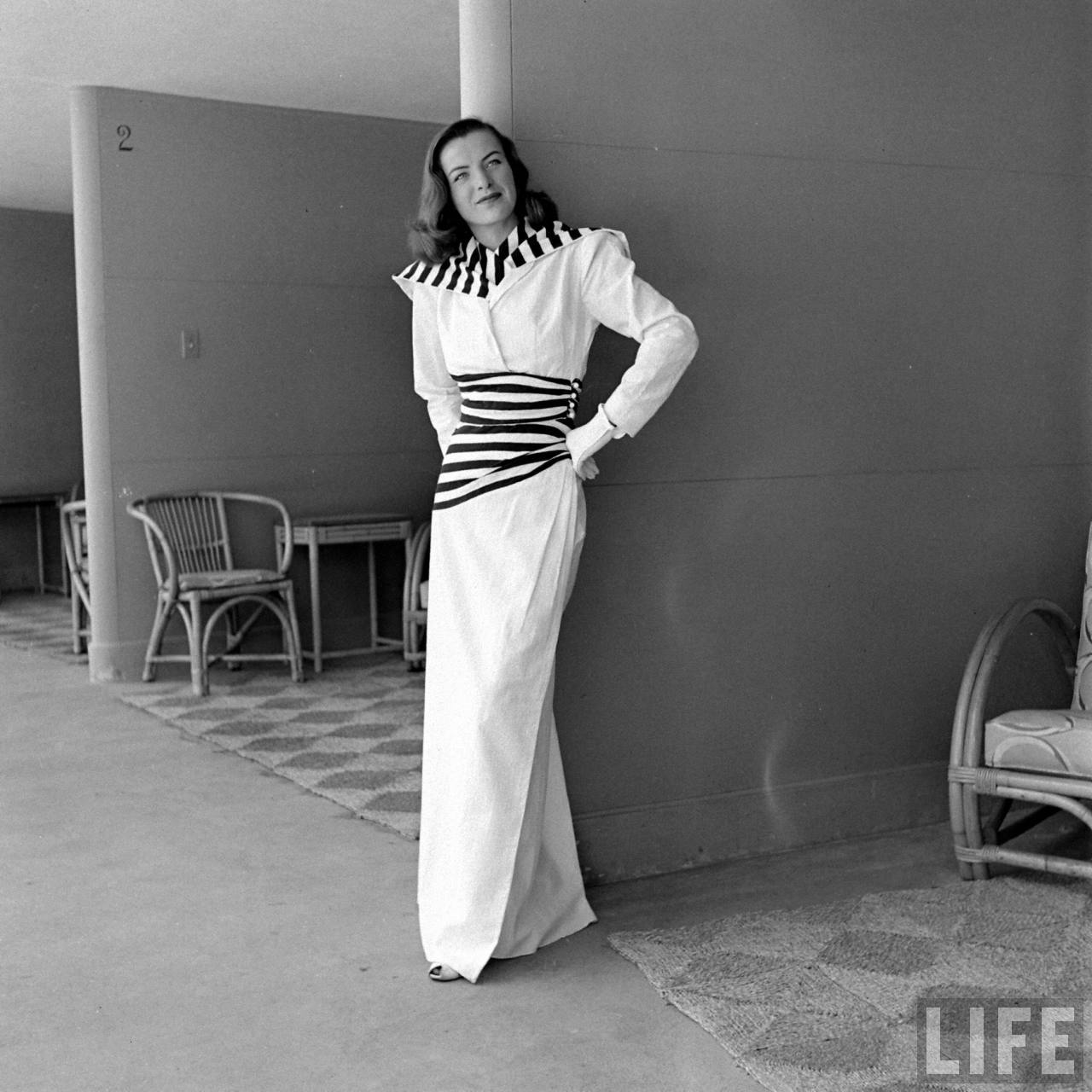 Why not slip back into something a little more elegant for the poolside party?
With the collar …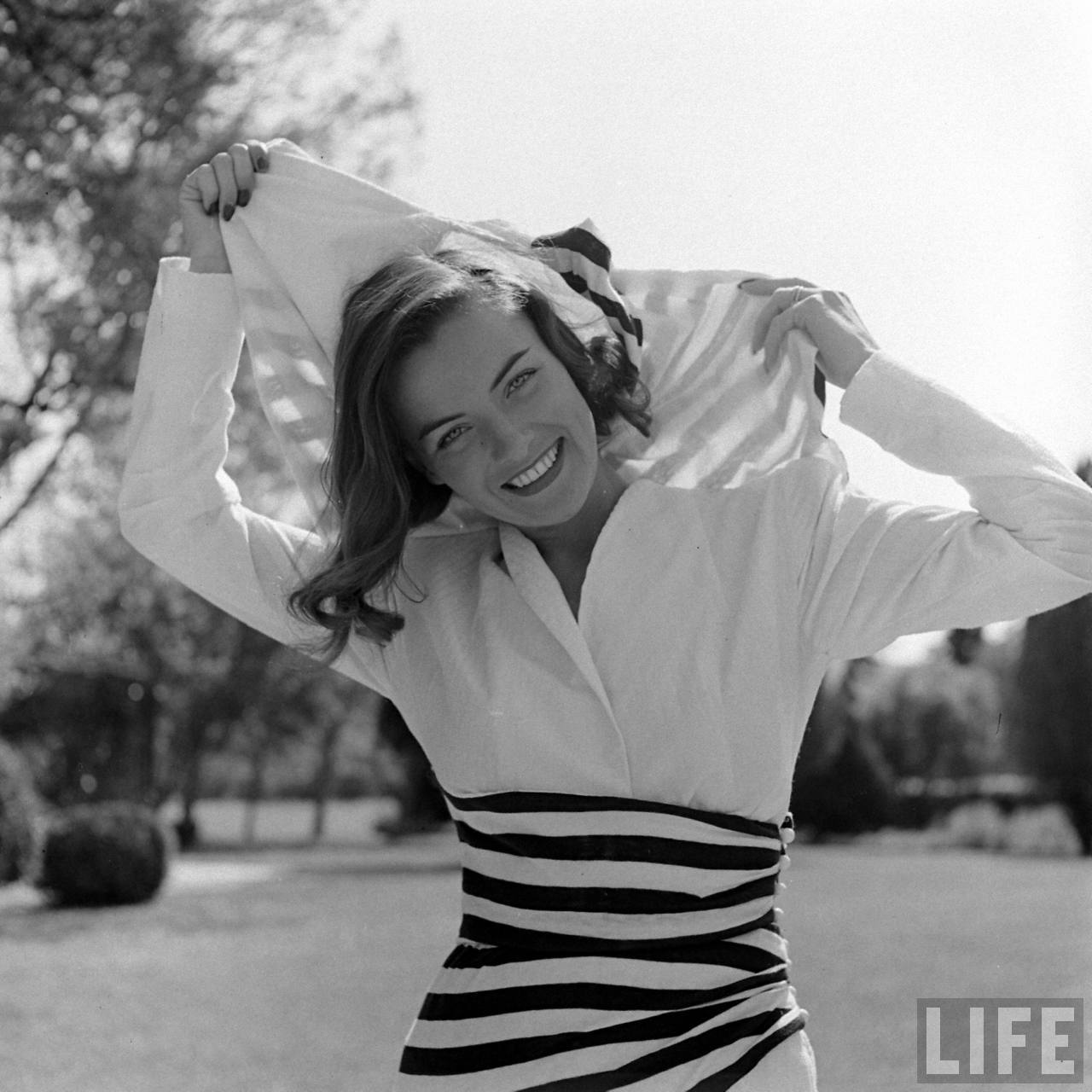 Without the collar … decisions, decisions …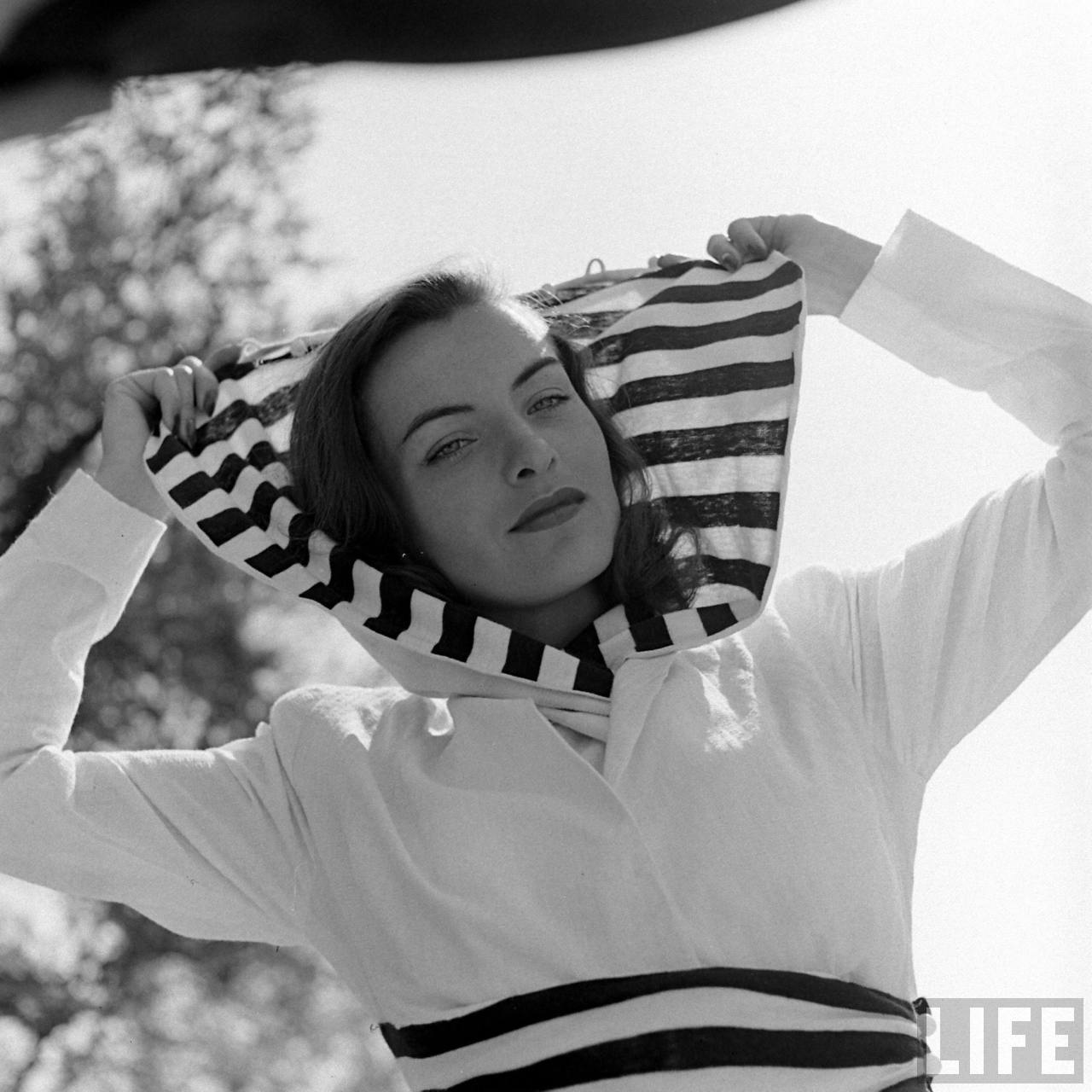 Or how about a monochrome hood to add some unique mystique to your evening attire? No need to go back home and change…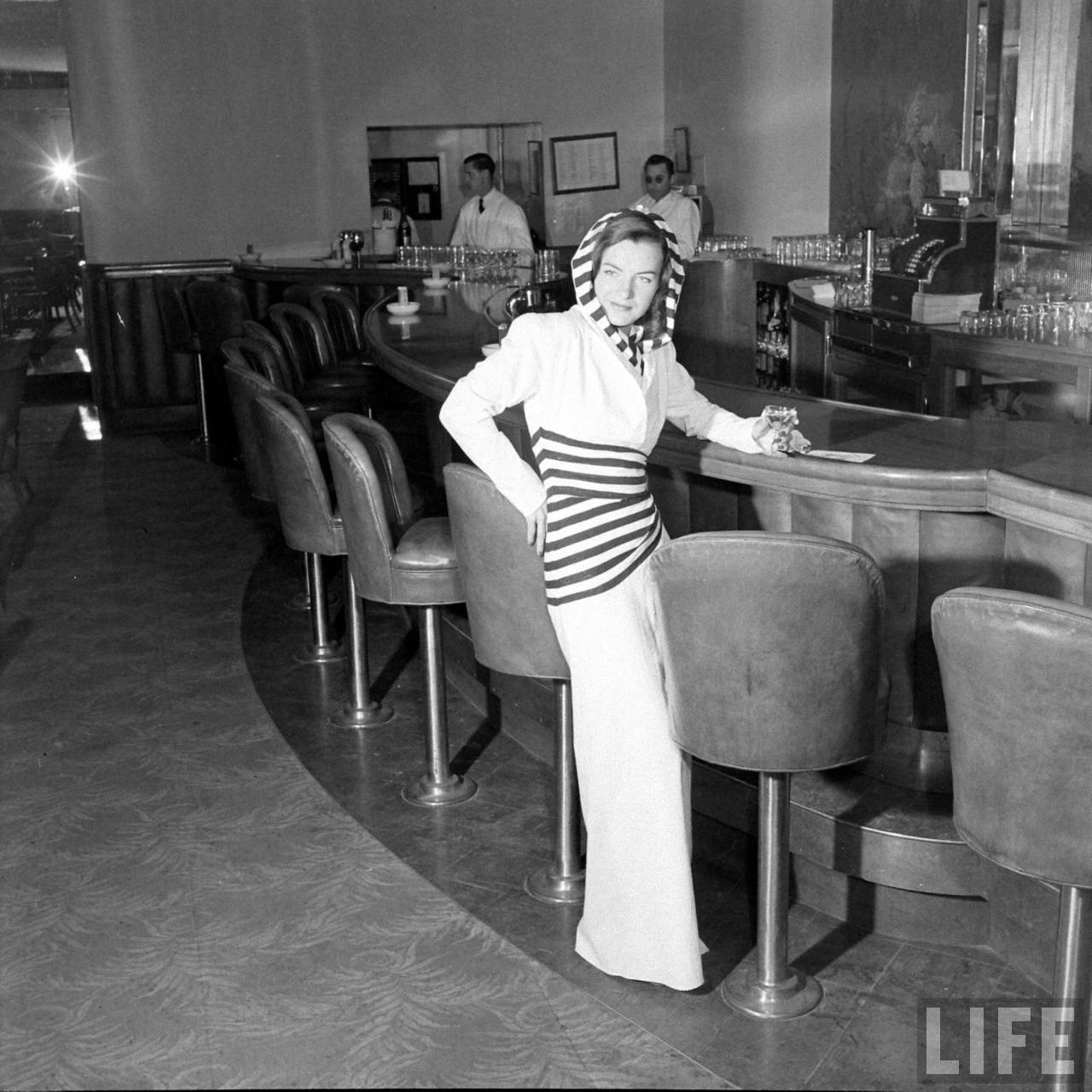 With the breakaway dress, a girl has it all … (not to mention the perfect costume for attending a Star Wars convention).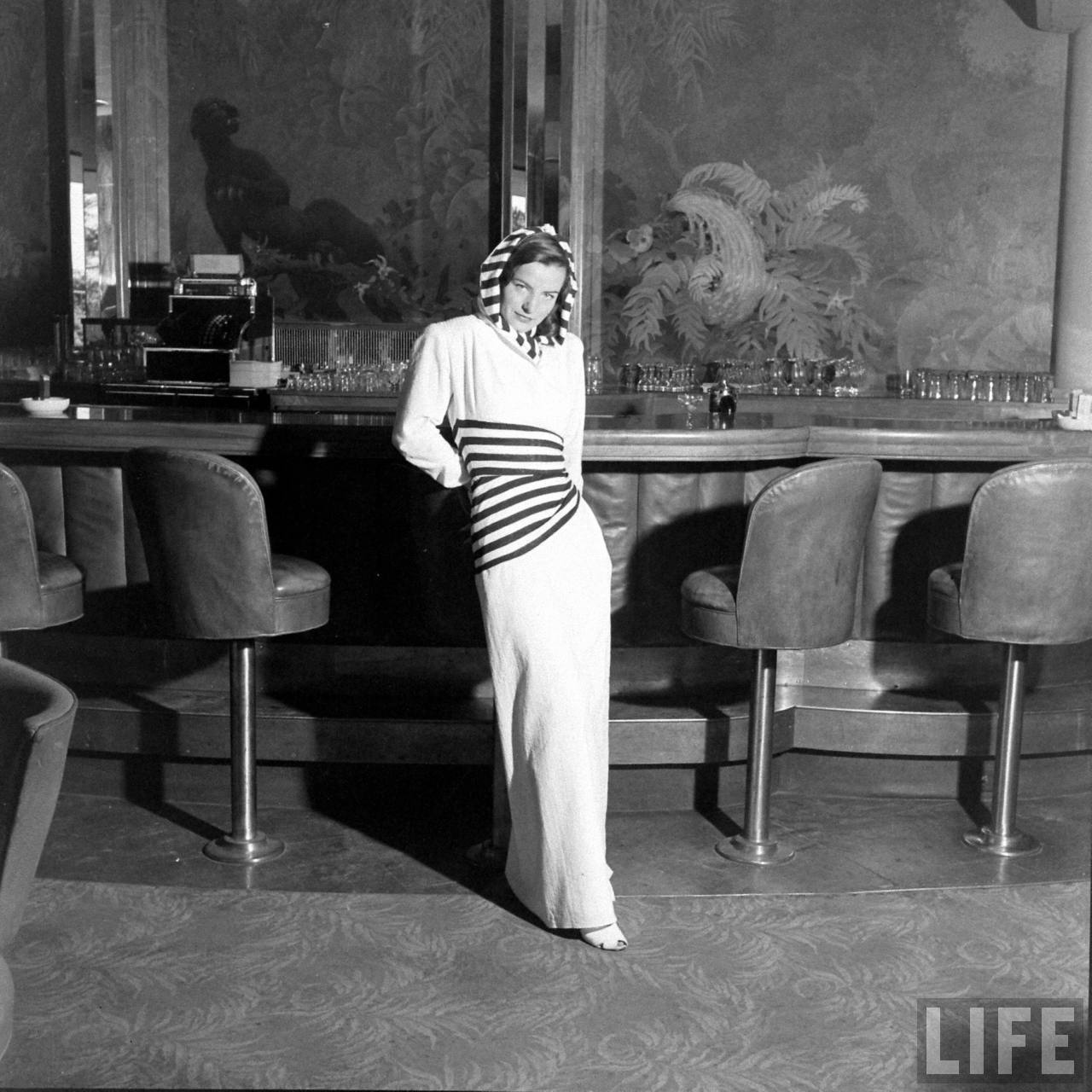 All images from the LIFE archives.