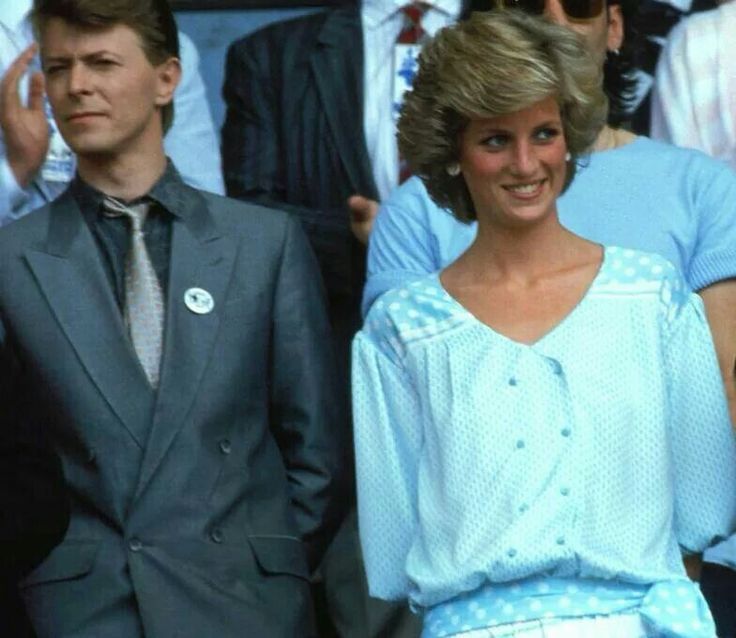 A new wave of Diana fashion fever comes along now and again, reminding us of how iconic the late People's Princess truly was, be it in leg warmers or the perfect little black dress. This time, that reminder comes courtesy of Netflix's The Crown, whose fourth season is a gem for so many reasons, but especially because the recreation of Diana's looks from her early years in the Royal Family is so eerily accurate. The sweaters, the liberty prints, the oversized collars, even down to the blue under-eyeliner. We don't quite have the courage to go for the inimitable hairdo (but hey, try us in a few more weeks into lockdown), so we thought we'd break down a more 2020-adaptable and affordable aspect of the Diana look – and get in early on the comeback. Enter quintessential 70s-90s British heritage brand, Laura Ashley.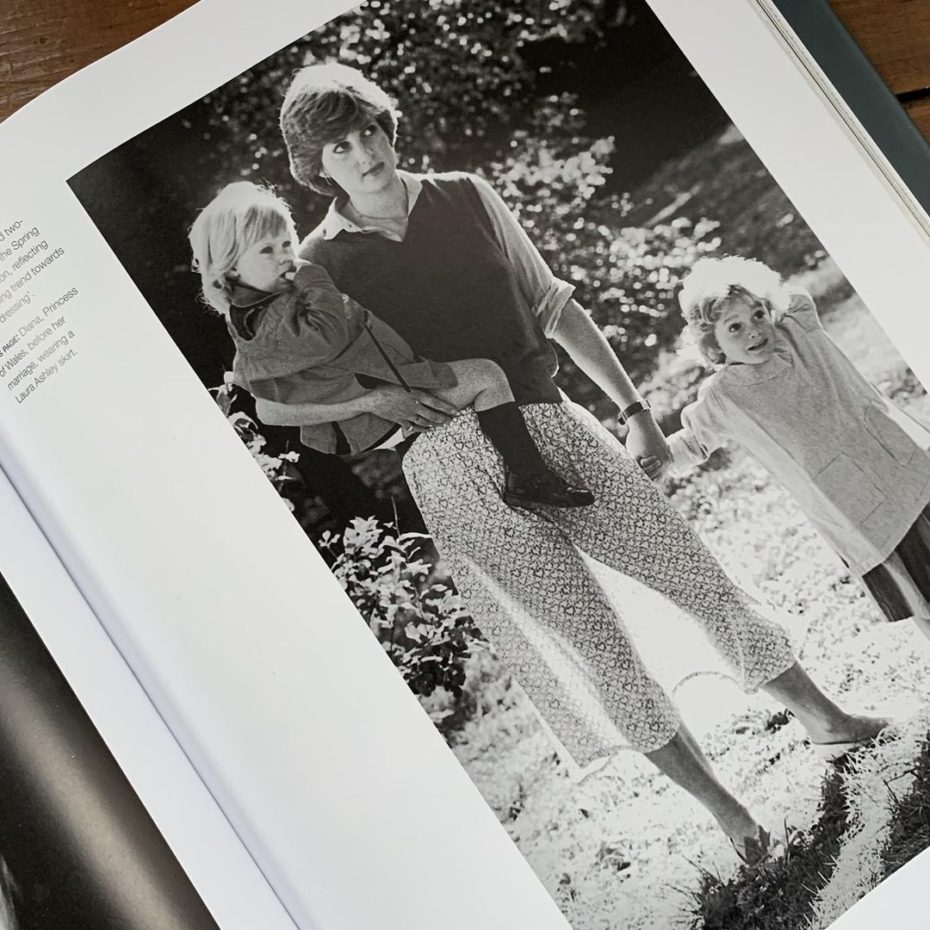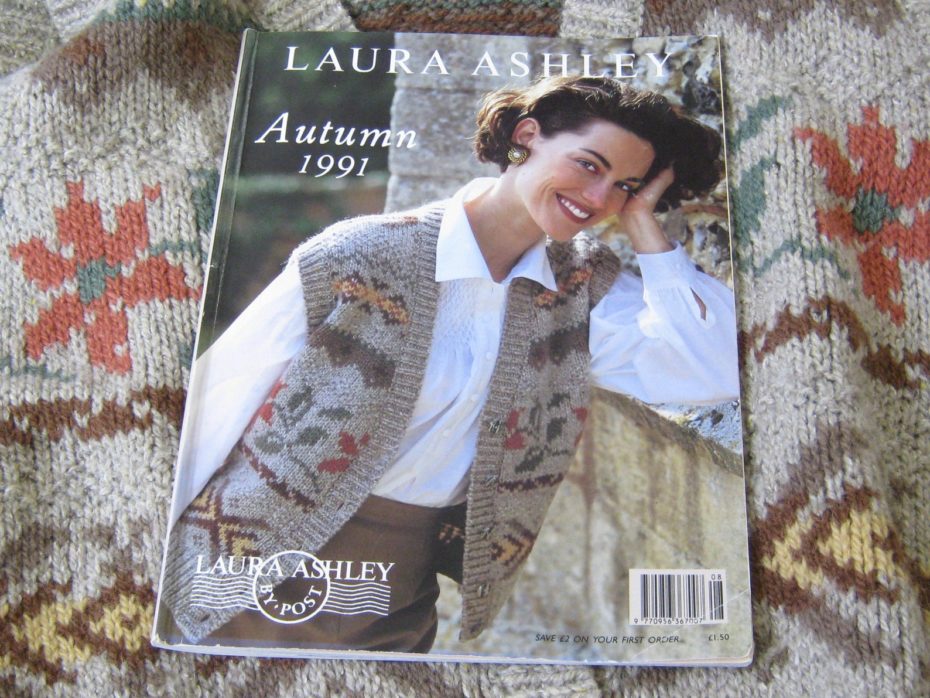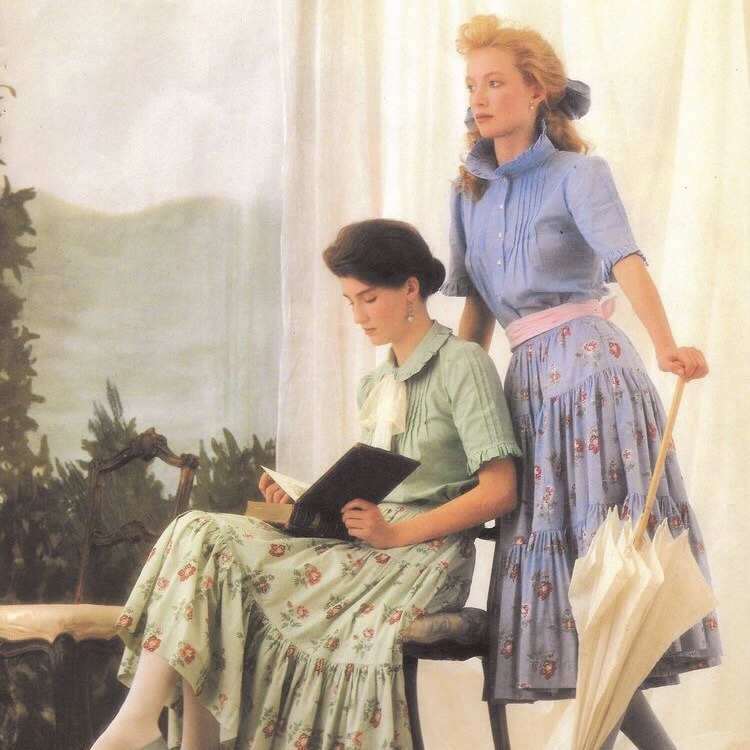 The British textile design company was founded in 1953 by an engineer named Bernard Ashley and his wife, Laura. It's funny, really – the story of the Laura Ashley brand is one of start up success, though those aren't the words they would've used in the 1950s.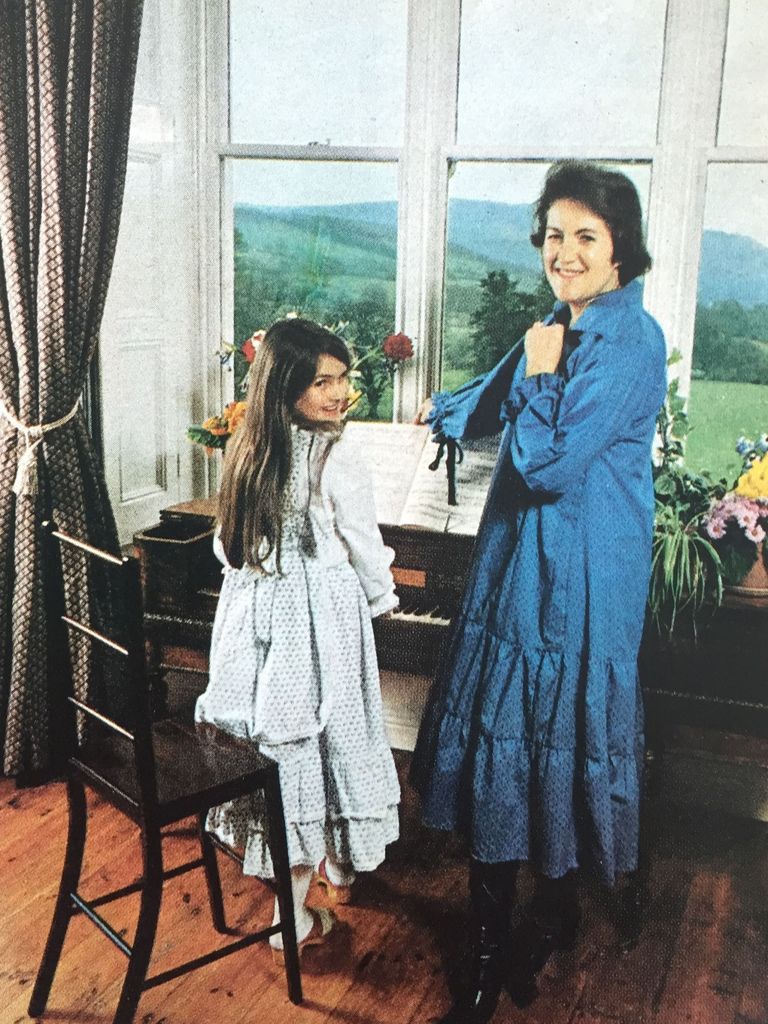 Laura had a passion for design, and when she wasn't working as a secretary, her side hustle was designing napkins, tea towels, and table mats, designing her trademark floral fabrics on her kitchen table. Husband Bernard, being the engineer that he was, churned them out by hand on one of his printing contraptions in the attic of their London home.
Their brand has gone down in history as a visual, puffy-sleeved shorthand for the classic English Rose. Its peak came in the 1980s when a young Diana was first photographed wearing a £50 shirt with their signature collar and the company was forced to shut down production because of excessive demand.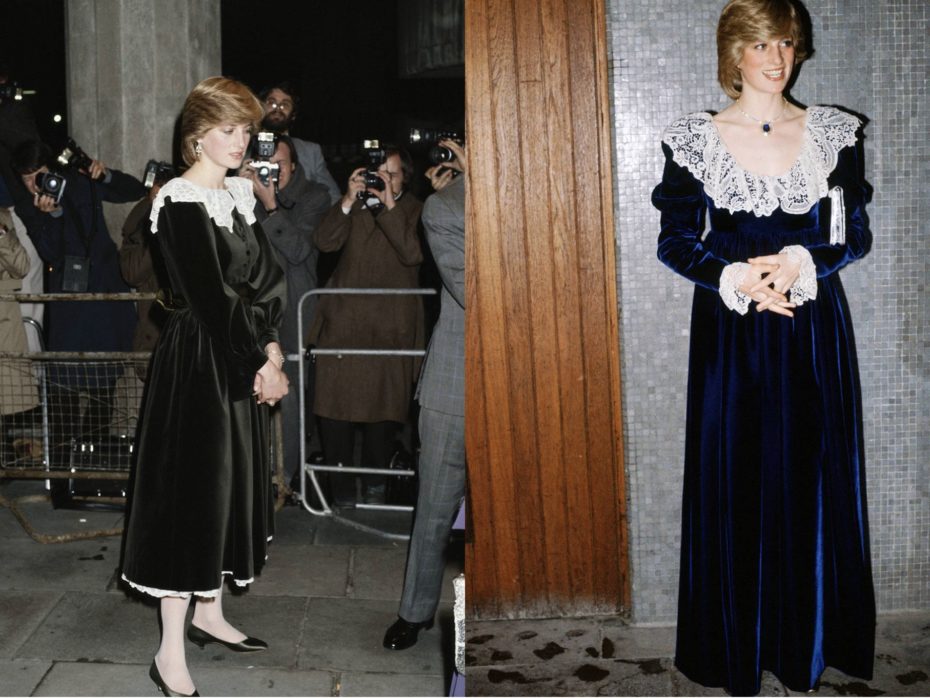 The prairie collars, polka dots, and flouncy dresses were just the ticket for a Princess-on-the-go and Diana rocked the Laura Ashley aesthetic beautifully from the 1980s into the early 1990s. It acted as a sort of bridge between her early style from the beginning years within the Royal Family, through her pregnancies and beyond. If you ask us, all the warmth and ease of Diana's elegance seemed to be epitomised by Laura Ashley designs.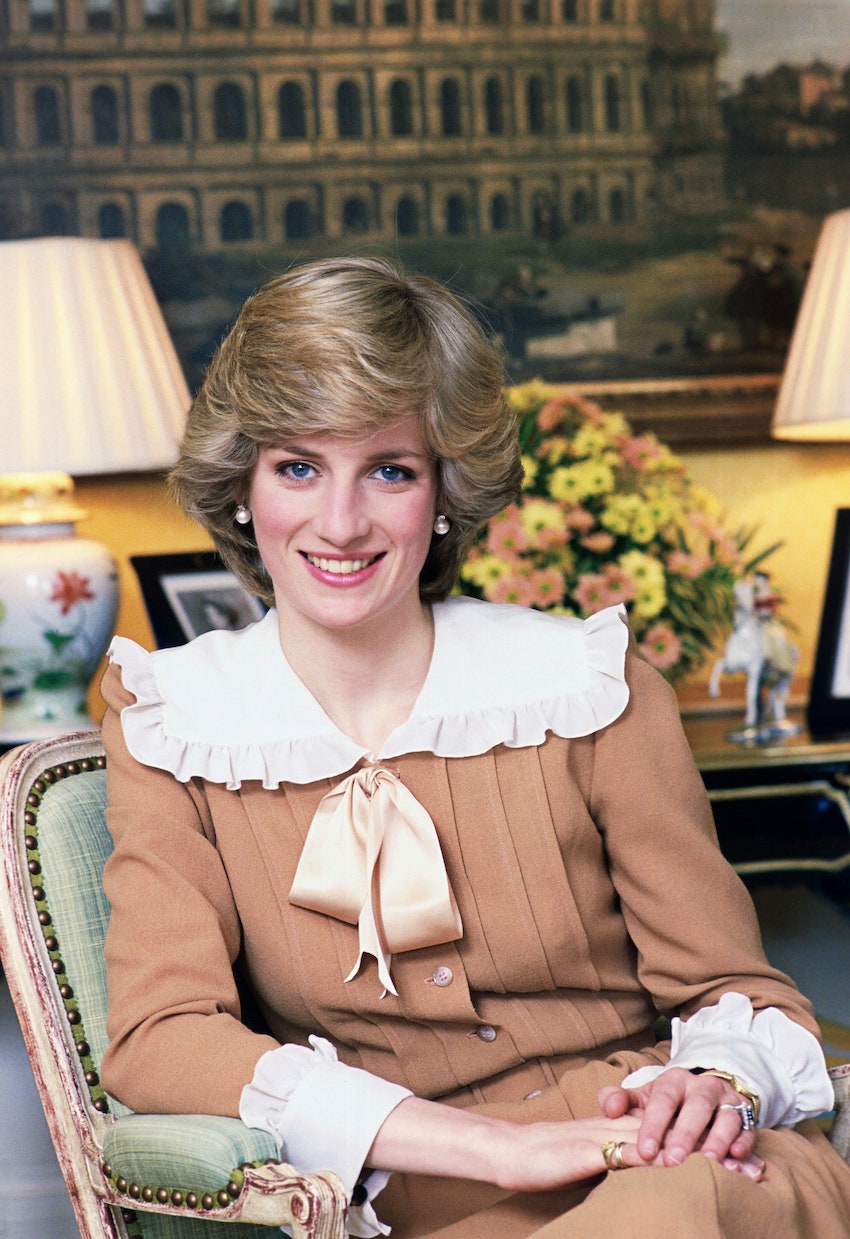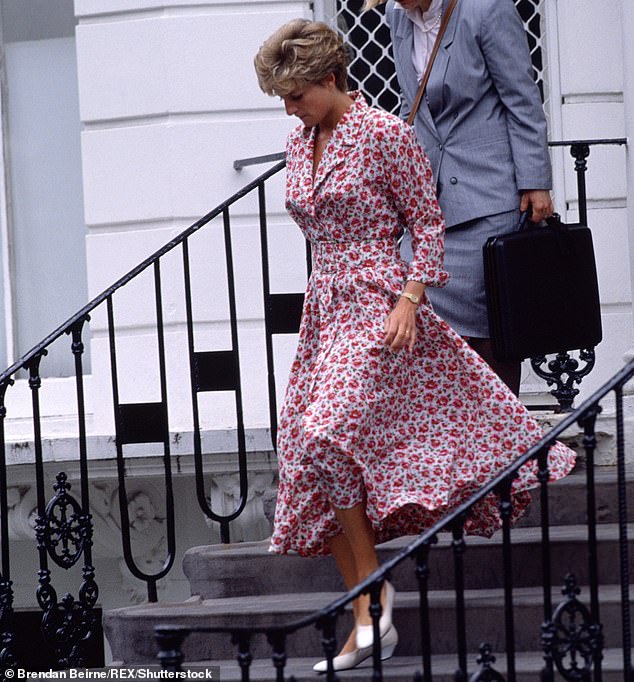 Laura Ashley's popularity faded with the takeover of minimalist trends of the 90s, but the company managed to pivot to interiors and make its living selling fabrics and soft furnishings rather than frilly and floaty dresses. Despite the clothing arm seeing an unexpected revival of interest in recent years, Brexit weighed on consumer confidence and it was the pandemic of course, that broke the camel's back.
With more than 150 stores in Britain, keeping up with the cutthroat high street proved to be an uphill battle for Laura Ashley and despite narrowly avoiding collapse on numerous occasions throughout the years, the company finally filed for administration in March 2020.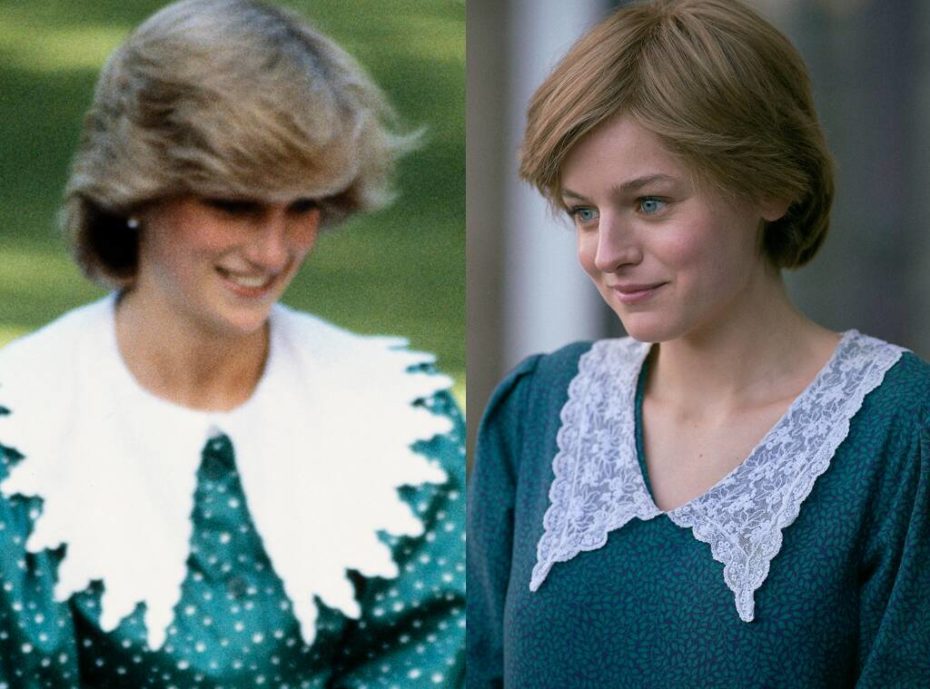 So with the future of this beloved British brand hanging in the balance, and what's been referred to as "the Diana effect" arguably at an all-time high since her sudden death shocked the world in 1996, we have a feeling this is a moment to start thrifting for iconic vintage Laura Ashley pieces. Etsy and eBay are abound with great range and pretty good place to start.
Let's take a moment to browse some vintage offerings on Etsy: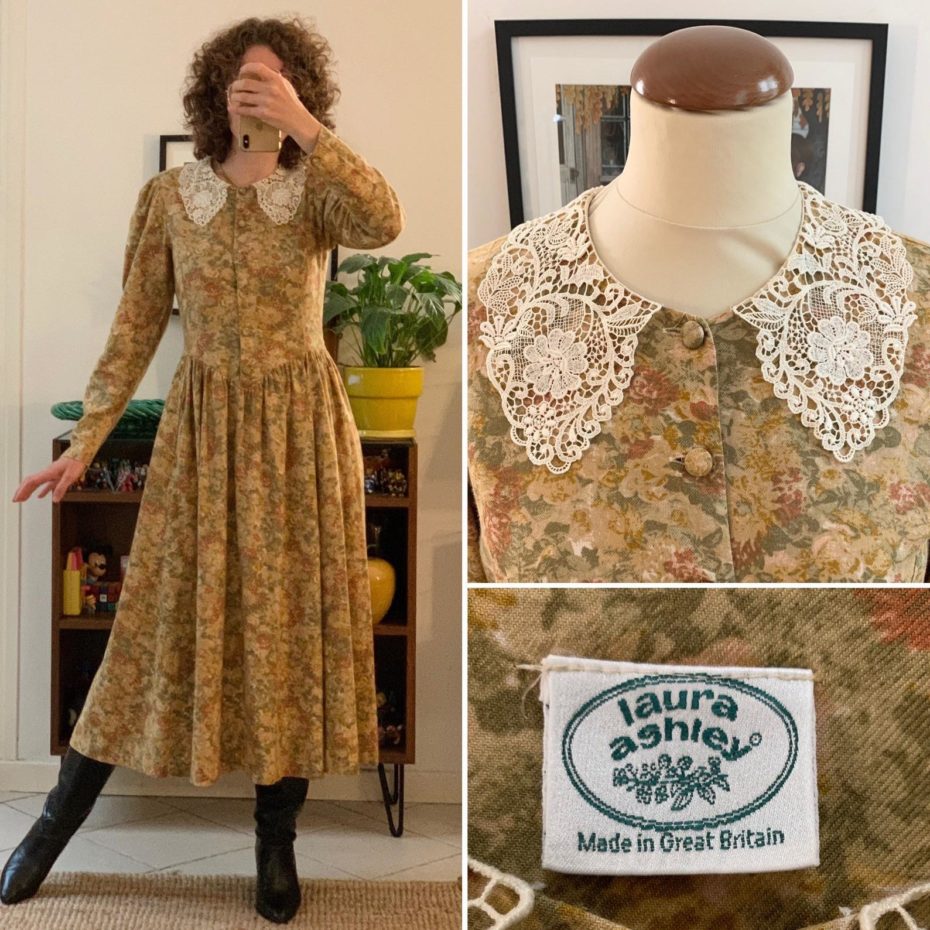 Laura Ashley 1980s long floral dress with large collar lace bohemian meadow wool, $150
1970s High Neck Laura Ashley Floral Dress, $119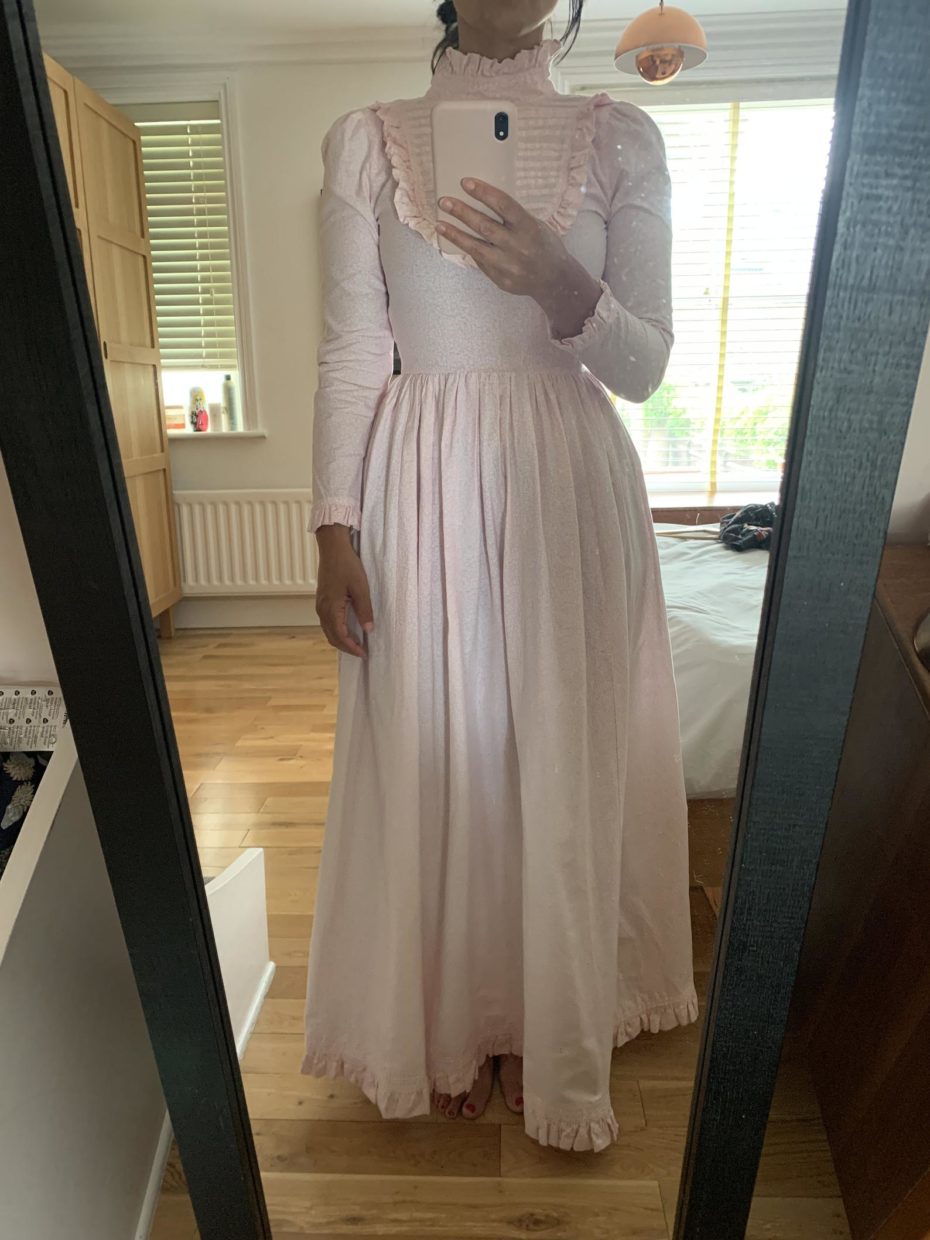 1970s Laura Ashley cotton prairie style dress in blush pink, $203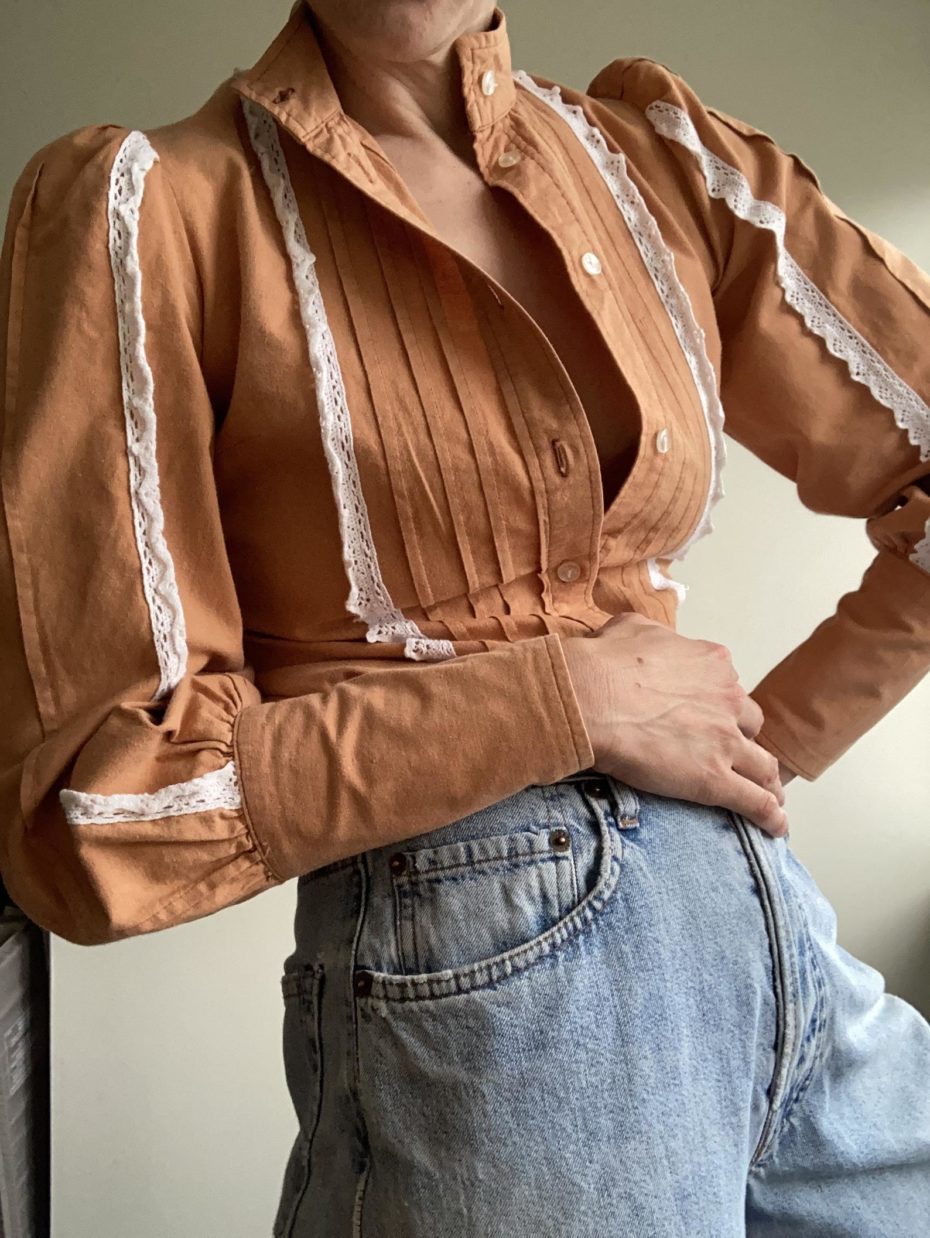 Rare 1970s vintage Laura Ashley Wales Rust Orange Blouse Mutton Sleeves Crochet, $186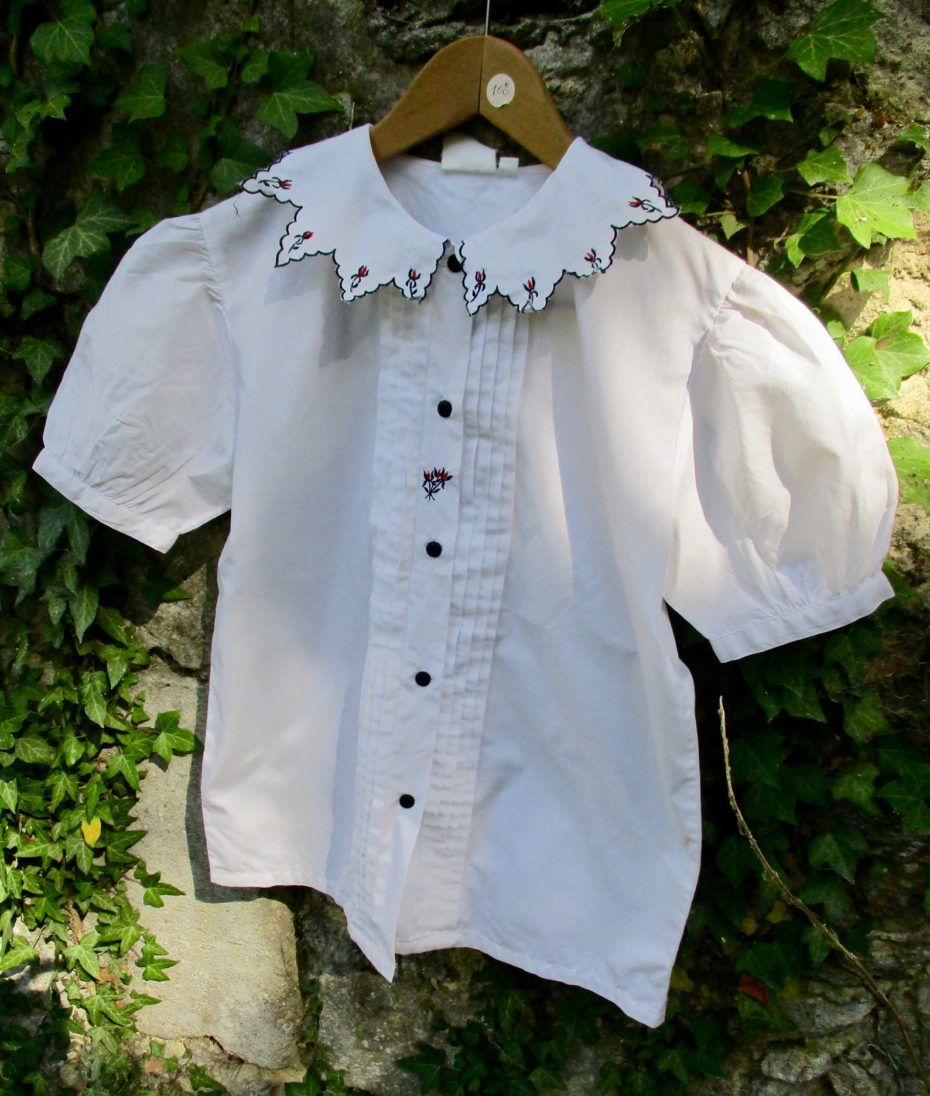 1980s White French Blouse (not verified as Laura Ashley), $50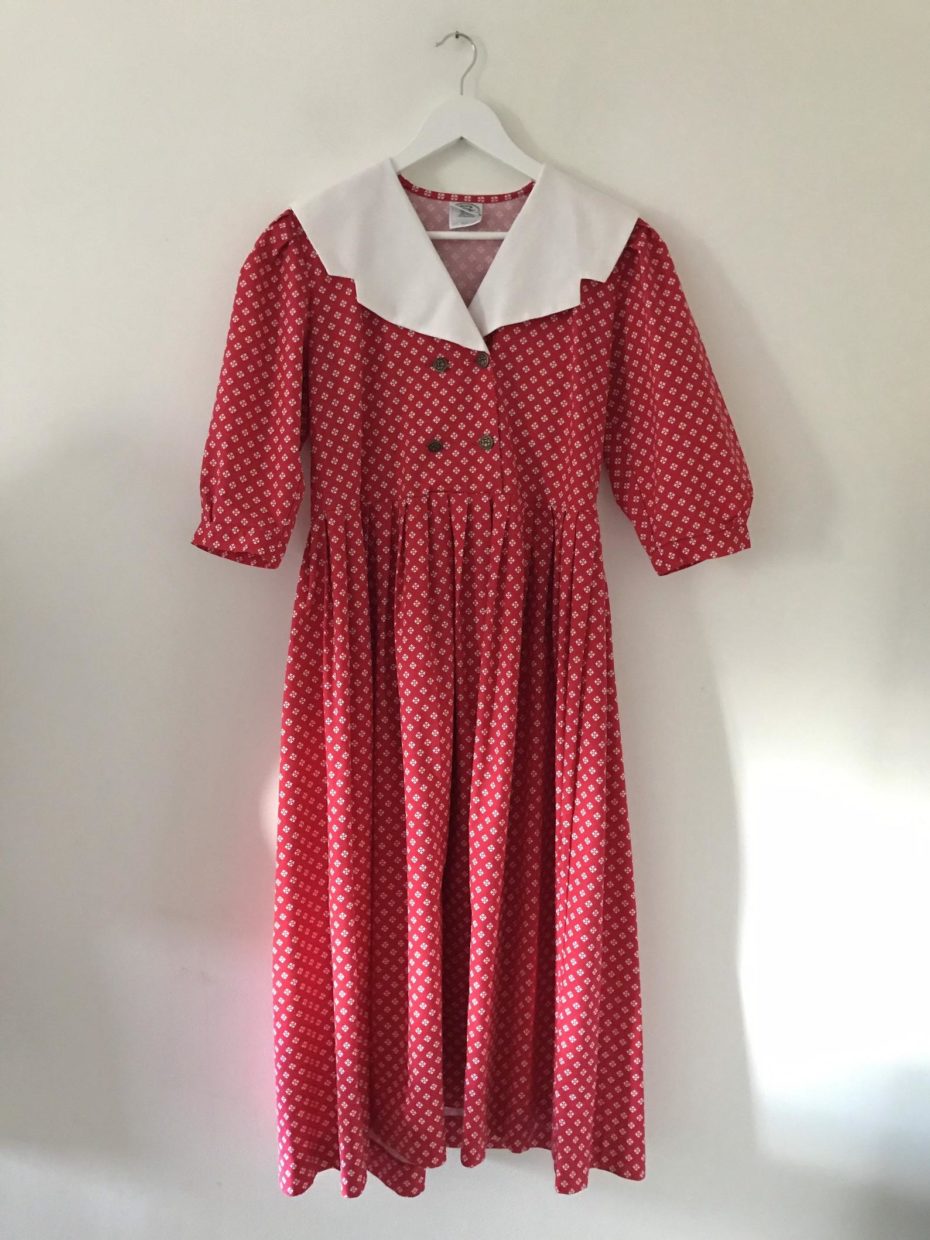 Laura Ashley vintage 80s red patterned dress white sailor style collar short sleeves, $123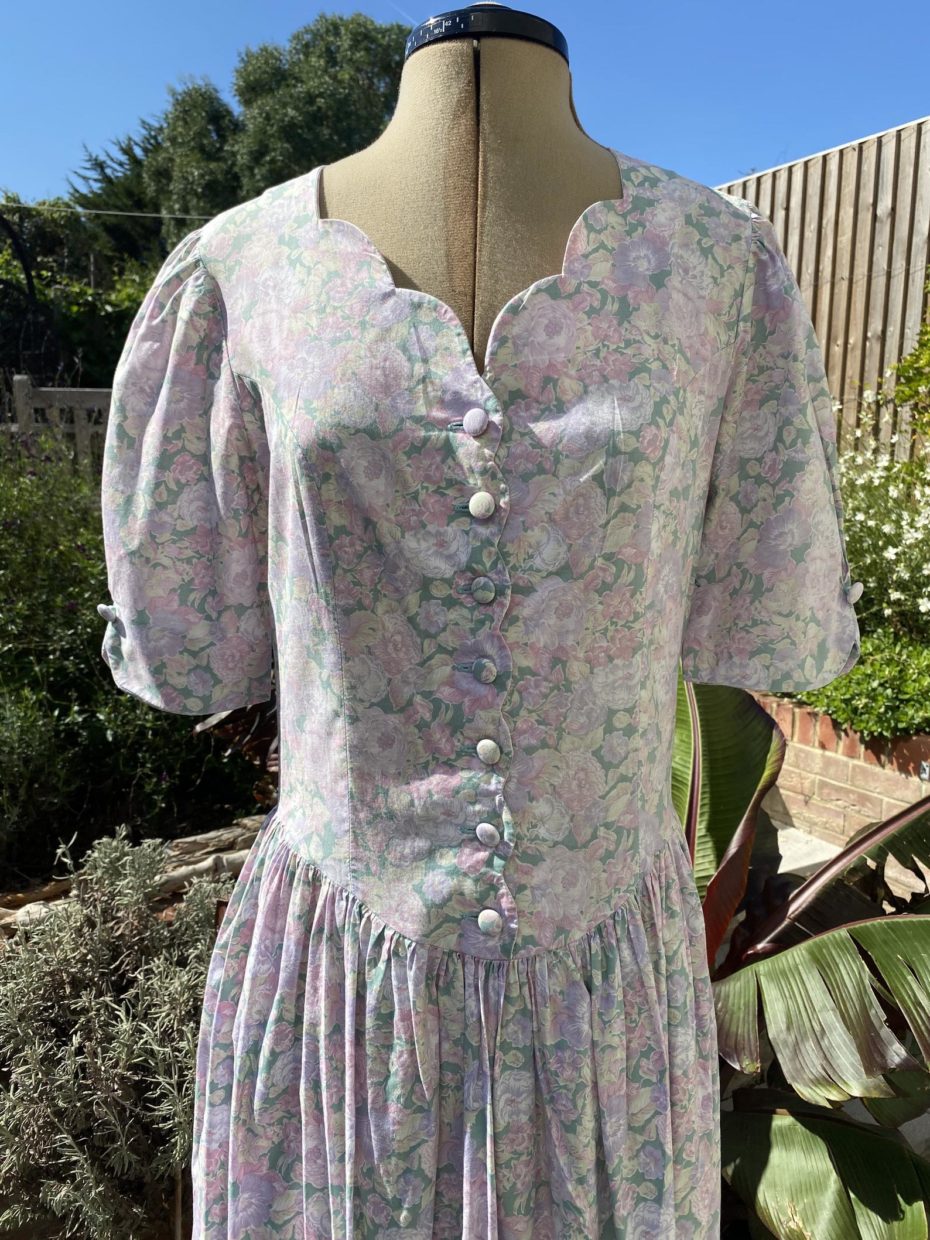 Laura Ashley collectible 1980s dress in pretty pastel, floral cotton fabric. Scalloped sweetheart neckline, $91.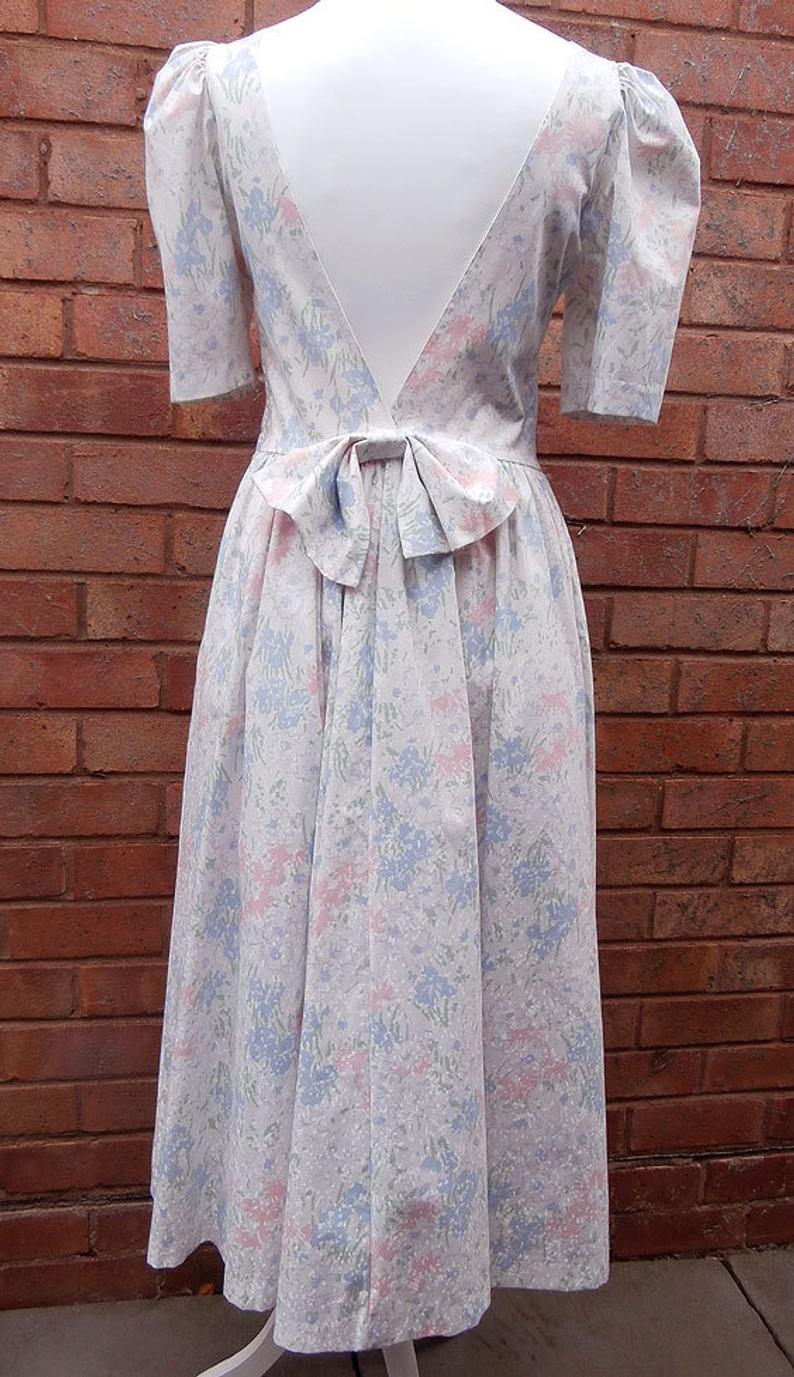 Laura Ashley Pretty Country Cottage Flowers Vintage Dress with Full Circle Skirt 1950's Style, $63
Early 70s Laura Ashley White Cotton Bridal Dress, $379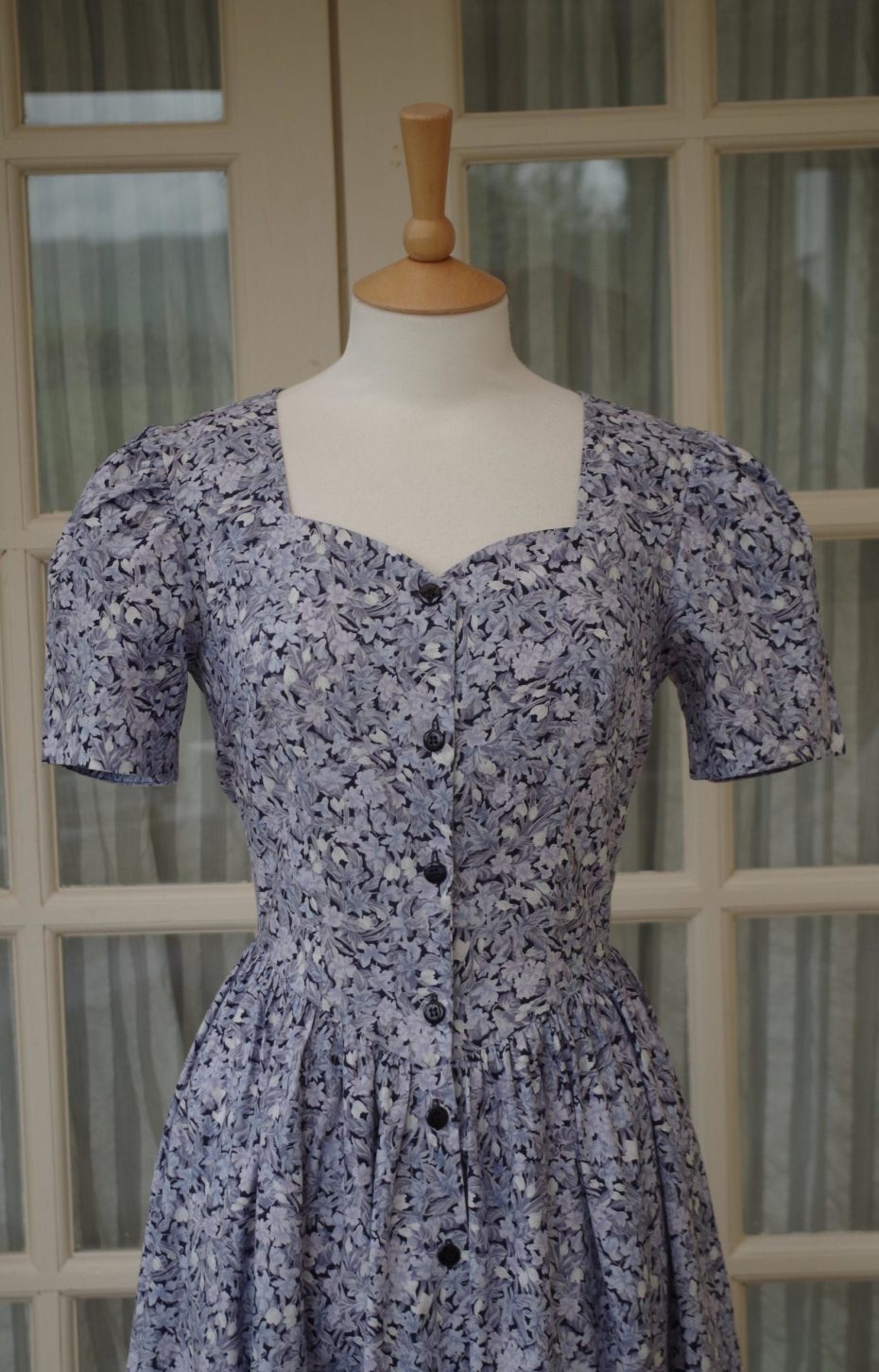 Laura Ashley 1980s dress, $120.
The 1970s offered its own stylised return to hippie flavoured cottagecore that Laura Ashley epitomized so well; a world of country bumpkin floral dresses that have more recently been reclaimed by Parisian It-Girls as "French girl style".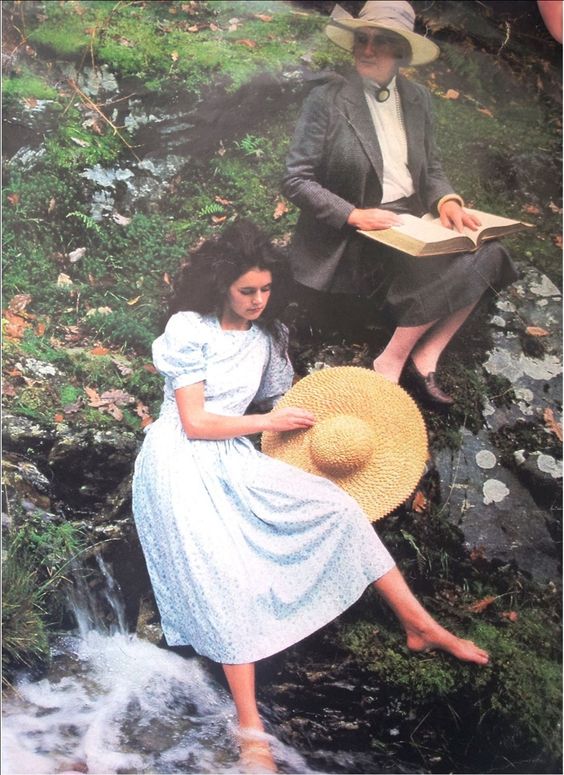 Vogue recently confirmed Diana as the "original prairie influencer", referring to the Laura Ashley blouses "she lived in prior to being thrust into the spotlight" and the "exaggerated Prairie styles to oversized frilly necklines trimmed with ribbons, monster collared blouses [that] formed the feminine foundation to Lady Di's eclectic daywear".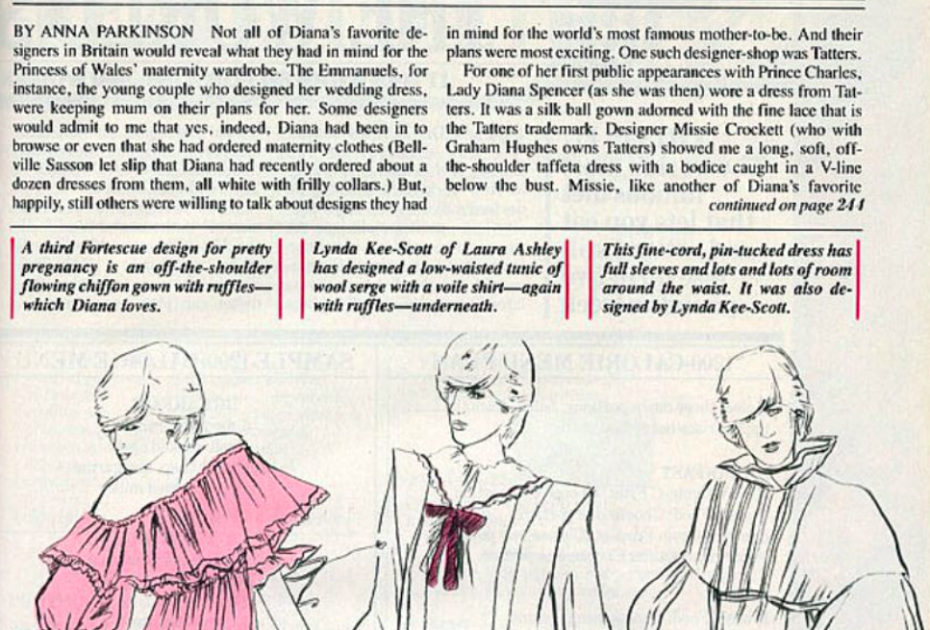 The trademarks of a Laura Ashley dress were floral patterns, a statement collar (Peter Pan or High-neck Edwardian), and a markedly long length that signalled a departure from the 1960s mini-skirt.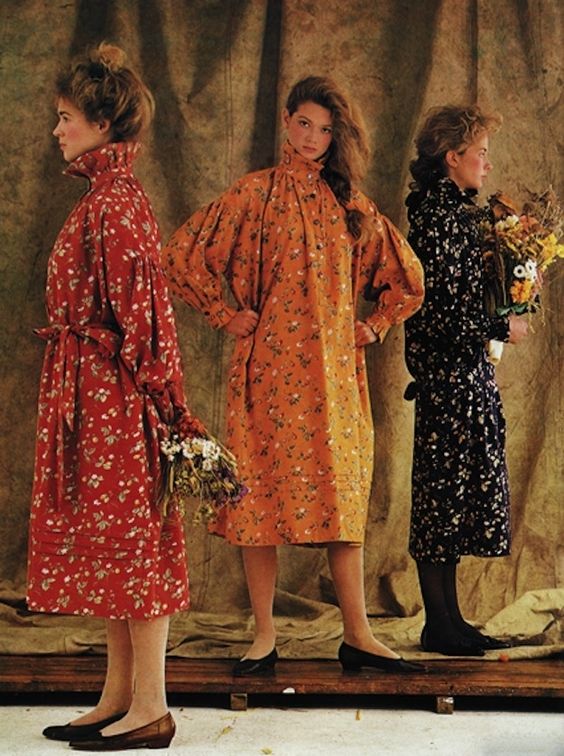 "[Laura Ashley's] patterns are disarmingly simple-seeming impressions of color on white, ivory, or putty tan," said House Beautiful upon visiting her Welsh home in 1976, "or, in reverse, like a photographic negative, lightly colored on a darker ground. They come, she says, from 'my own special world of fruitful flowers, mythical animals, and small geo-figurations.'"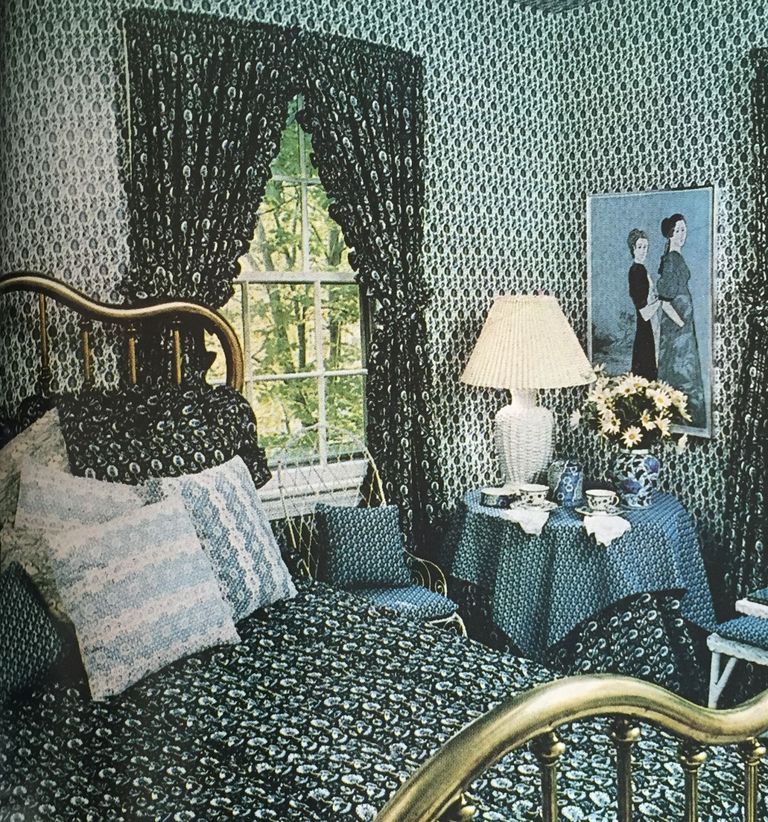 Naturally, the Laura Ashley interiors arm was just as romantic as her dresses – and certainly not for the pattern-shy.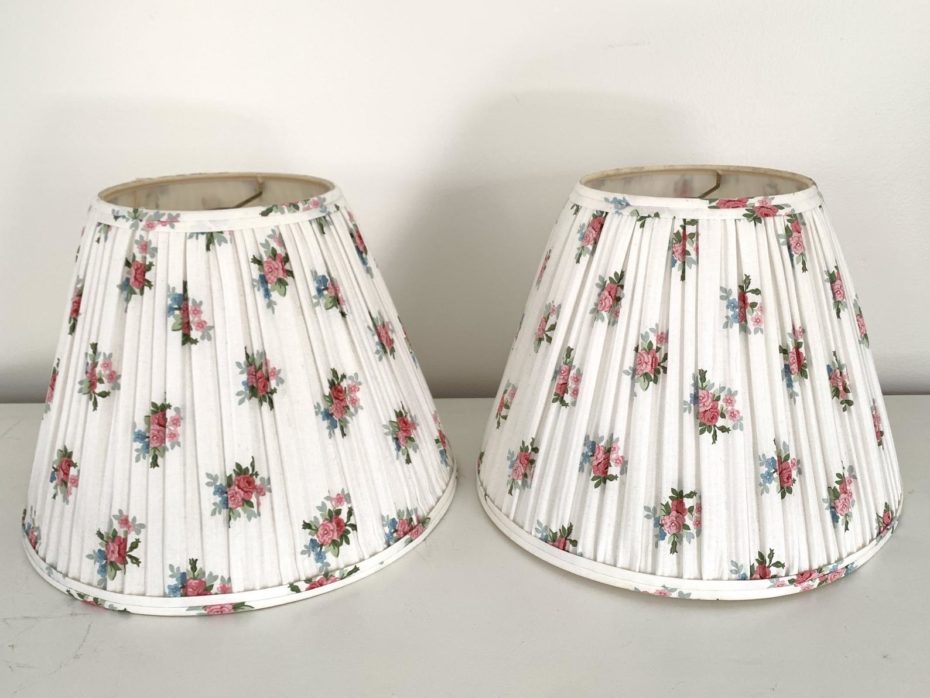 What set Laura Ashley apart during its heyday, was its penchant for adapting 1880s romance into a "modern" aesthetic. After a distinctly memorable visit to the Victoria & Albert Museum, flesh and blood Laura decided there simply weren't enough Victorian Era fabrics on the market for modern women.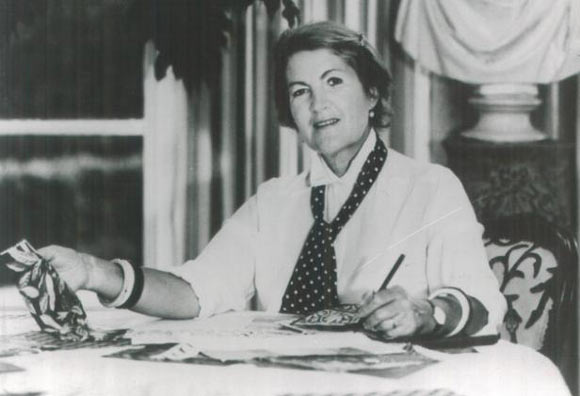 So she did it herself, starting with headscarves – which really soared in popularity when Hollywood styling genius Edith Head wrapped one of Laura's scarves around Audrey Hepburn's neck in Roman Holiday (1953) and boosted the brand.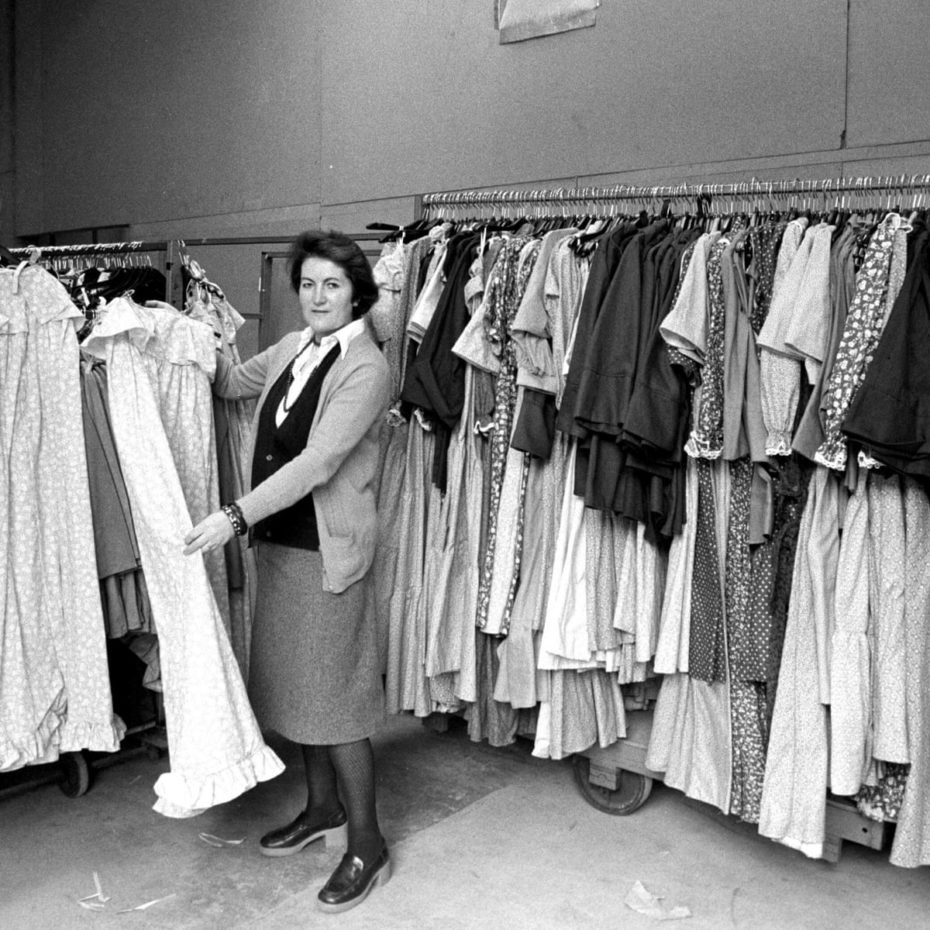 Despite falling into administration earlier this year, things may be looking up for the brand. Just a month after failing to secure an emergency funding lifeline amid coronavirus trading concerns, Laura Ashley was rescued from administration after the restructuring firm Gordon Brothers acquired Laura Ashley in April 2020, in a deal that included the retailer's global brand, its archives and related intellectual property.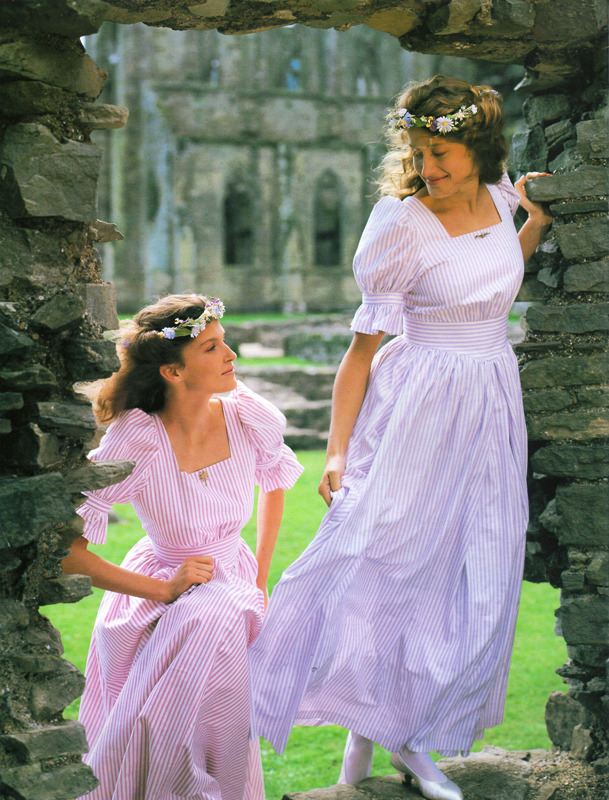 Gordon Brothers brands president Ramez Toubassy said, "We feel humbled and inspired by the responsibility to reignite Mrs Ashley's original vision while delivering unique and contemporary products to both long-time followers and new customers from around the world."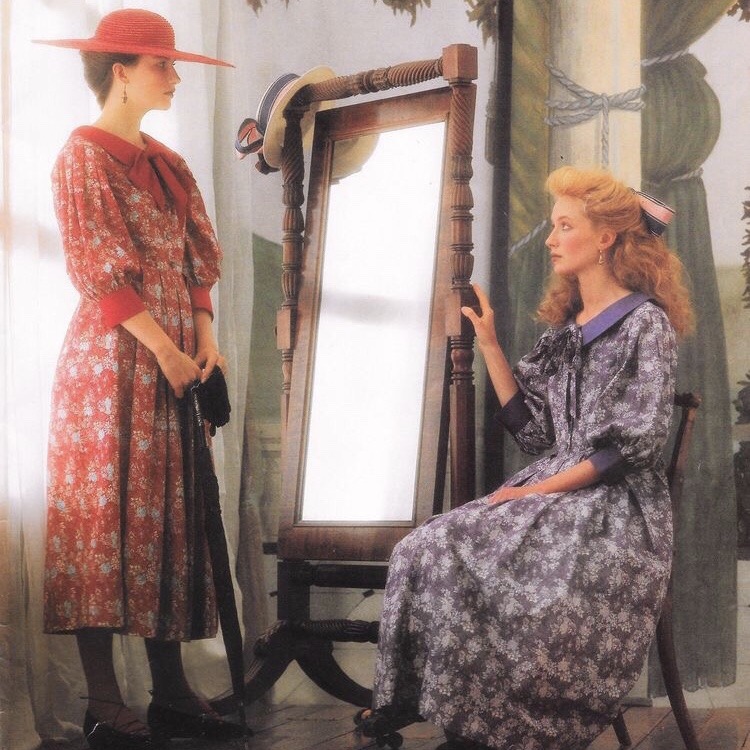 While the fate of Laura Ashley's 147 stores, manufacturing and logistics operations in the UK or Ireland remains uncertain as administrators are still seeking a buyer for this part of the business, the brand's homepage currently states "wonderful things are coming in 2021. Watch this space.."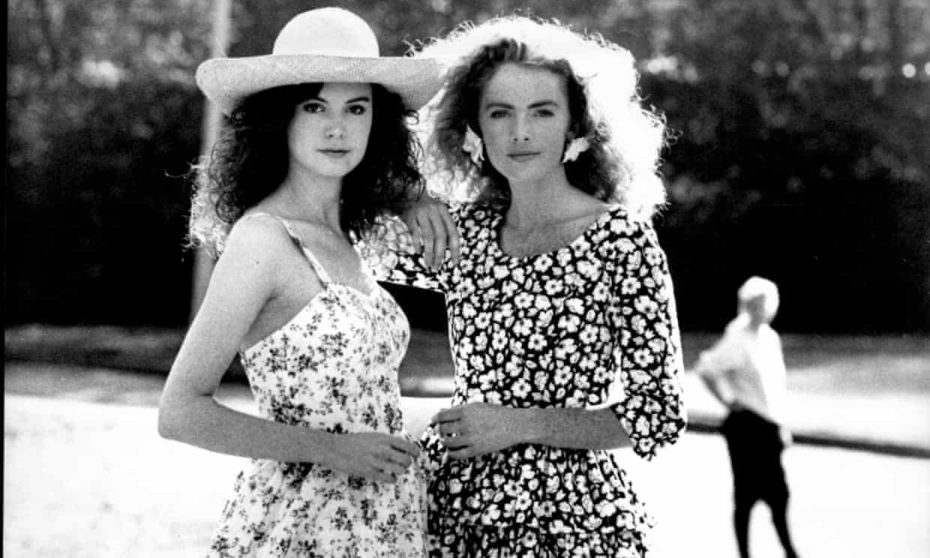 We're rooting for them. And in the meantime, we've dug up a 1979 feature on the brand from Welsh television that gives a perfect snapshot of the brand as it was in its glory days: