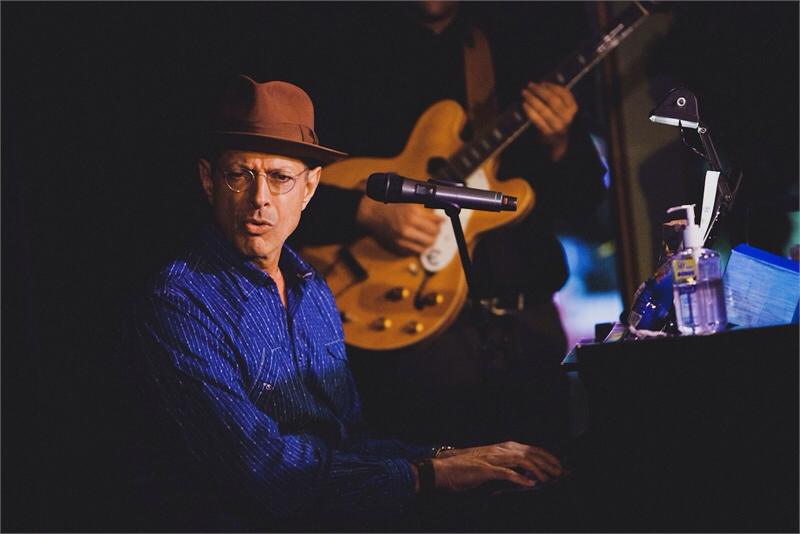 I had a pretty weird crush on Jeff Goldblum when I was a growing up. While other girls were buying teen pop magazines whose pages were filled with blonde, noodle-haired boy bands, I was picking up cigar aficionado magazines featuring interviews with the tall, stogy-loving actor, and renting his entire filmography at the video store on weekends. But that's just me.
More to the point, we all saw Jurassic Park, and you might agree that after T-Rex, Jeff Goldblum kinda stole the show. But there's another show that he's much less known for….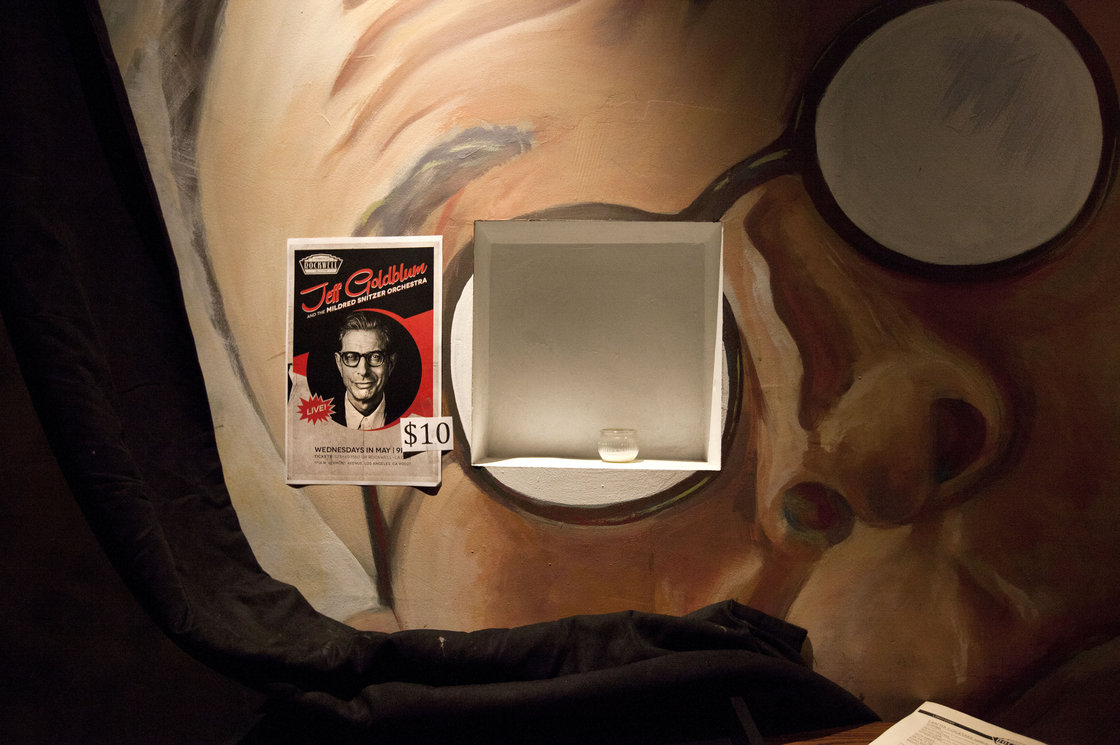 At the Rockwell Table & Stage, a word-of-mouth hidden gem in the hillside neighbourhood of Los Feliz, LA, Goldblum has been working the room with his impressive piano skills and love of jazz, almost every week for the past 15 years. Since the 1990s, when he's not working on Hollywood's film sets, Jeff has been taking the stage with a small group of professional jazz players and vocalists to perform casual, unadvertised and intimate jazz gigs almost every week. It might just be one of LA's best kept secrets. 
"As a hobby I've always played piano…We have a kind of a hootenanny or a be-in or some kind of a jam session I guess they call it, and people seem to enjoy it," Goldblum told NPR news, who recently attended one of his nights at Rockwell, having got wind of the actor's clandestine hobby.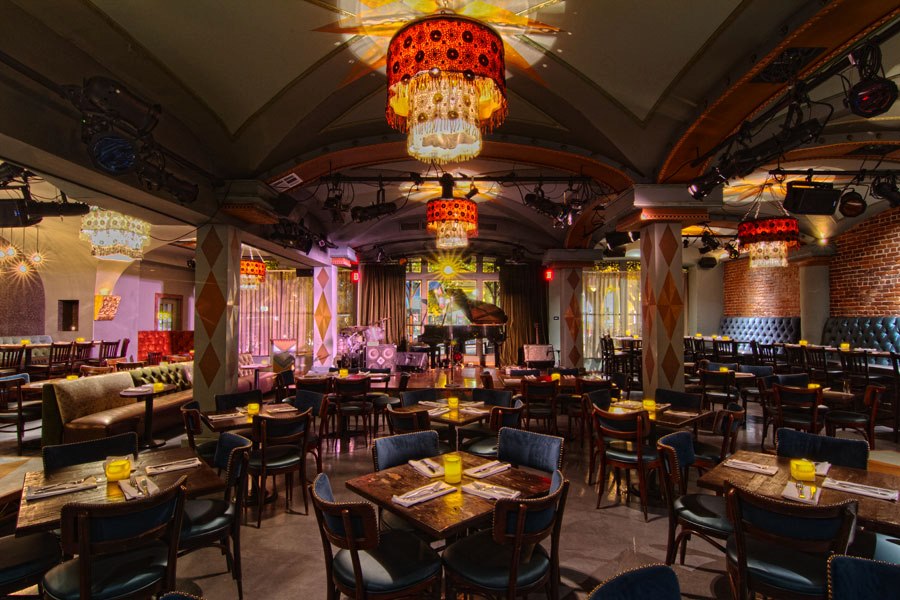 His little-known stage is set at the back of Rockwell's atmospheric dining room-cum-jazz lounge, where he plays into the night, unmistakable in his signature thick-rimmed glasses, forever working the room with that smooth movie star charm. He's got his very own band called the Mildred Snitzer orchestra and often collaborates with talented young vocalists. But the actor is no stranger to giving his own pipes a workout during gigs and even occasionally gives his own amusing lyrical rendition of Jurassic Park's theme tune.
This clip gives you an idea of what you can expect from his impromptu jazz nights at Rockwell. (Spot Jeff at the piano, left):
More clips here.
If jazz is your thing and you're in the LA area, don't delay in discovering Rockwell Table & Stage. Jeff Goldblum is actually playing his next gig there this Wednesday.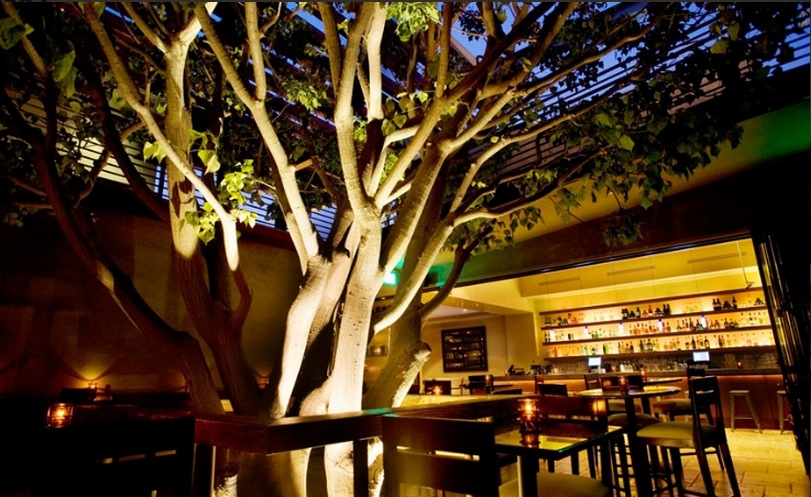 Rockwell also has an enchanting tree-adorned outdoor terrace for drinks and makes a pretty fabulous date night. A memorable evening, even when it's not a Jeff Goldblum night, the food has great reviews and a the show line-up offers a variety of Hollywood-inspired performances all year round. 
Visit the Rockwell Table & Stage website for further booking information.
NPR has the story and interview (and the lyrical version of the Jurassic Park theme time) with Jeff Goldblum at the Rockwell.