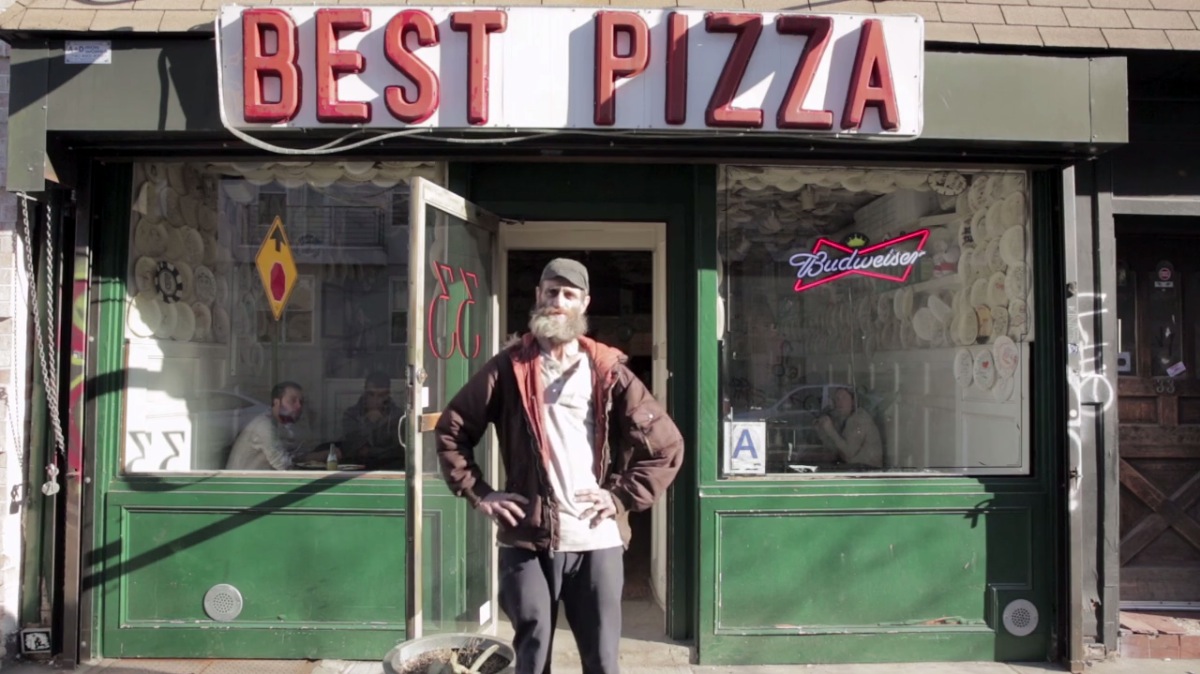 This guy. It's not just that he is fifty-two years old, has a mountain man beard, and delivers pizza around Brooklyn on a fixie bike, getting the pies to the door while they're still hot and fresh. It's his stories; ones that rarely get an audience making fleeting door to door acquaintances; raw and honest stories waiting to be told with that unmistakable air of happy–go–lucky rugged wisdom. Perhaps when you're next in New York, you might go on down to Best Pizza and invite Bill to share some of his stories over a cheese pie. Or perhaps you might strike up a conversation with your own pizza delivery guy with a story to tell. 
That was a short film by No Weather Productions.
I had a bit of a pizza day on the internet today and also enjoyed this video about the guy who survived on pizza for 25 years.