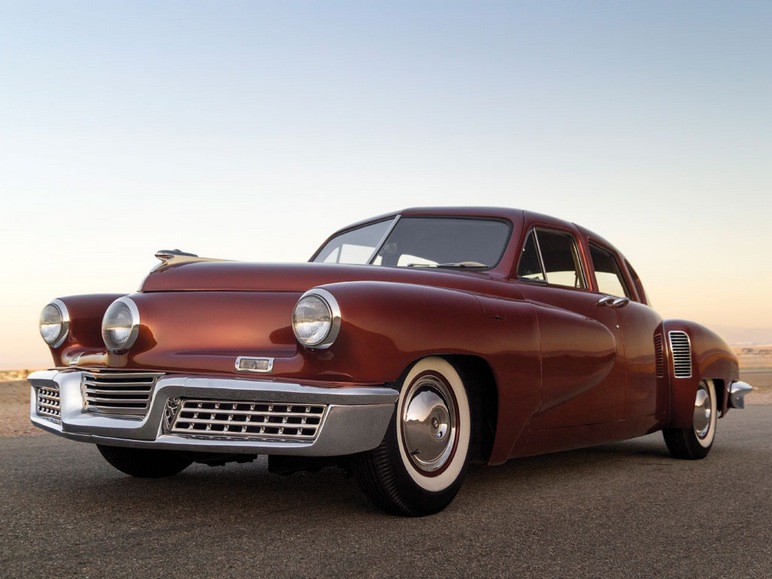 It could have been as iconic as the Mustang, as popular as the Cadillac but only 51 Tuckers were ever made before the factory suddenly closed its doors forever in 1948. The Tucker 48 was the American dream of a small entrepreneur who believed he could go up against the automobile giants at a time when the public was hungry for new forward-thinking design …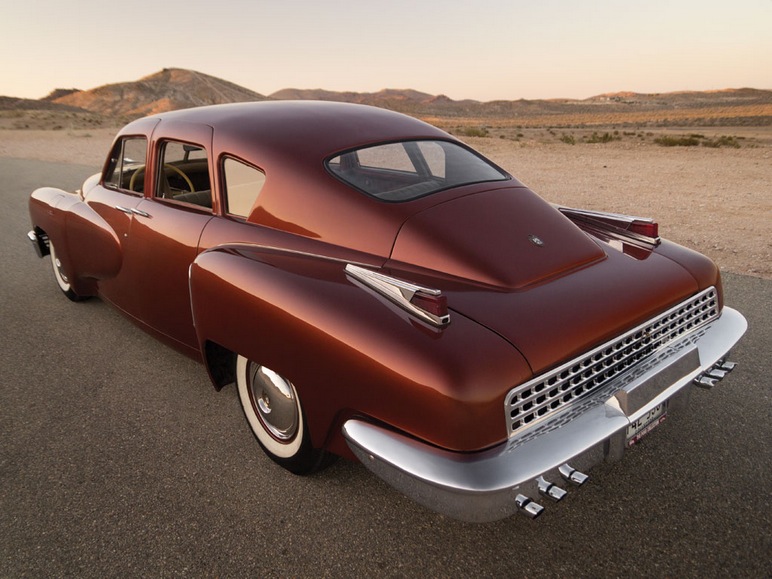 In post-World War II America, the automobile industry was uninspired and the "Big Three" Detroit automakers, General Motors, Chrysler and Ford hadn't come up with any new cars since the country had entered the war in 1941. An optimistic Preston Tucker saw an opportunity for small automakers like himself to develop new designs and ideas faster than the major automotive companies of the time.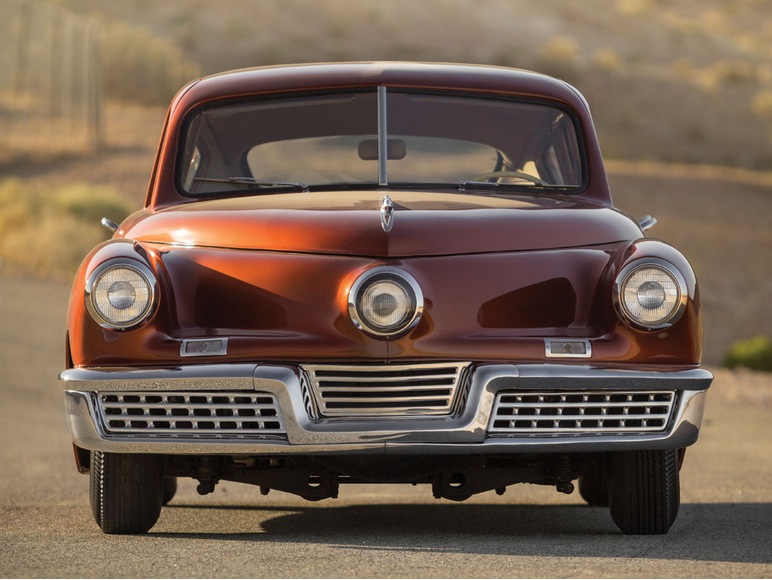 Enter his "car of tomorrow", or as I like to call it, "the three-eyed car". The third headlight on the Tucker 48 is no doubt its most prominent feature and was dubbed the "Cyclops eye". It was designed to activate at steering angles of greater than 10 degrees to light the car's path around corners. At the time, 17 states had laws against cars having more than two headlights but Tucker fabricated a cover for the centre light for use in these states.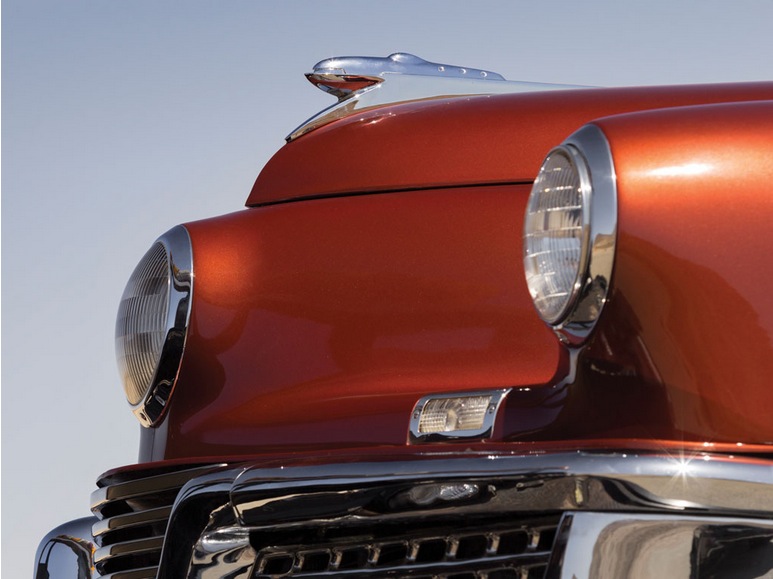 He was an entrepreneur in every sense of the word. During his early career, he'd done time working on the Ford assembly line,  ran a gas station while selling cars on the side, before eventually remodelling an old barn in his backyard where he began developing and building anything from race cars to armoured combat cars and aircraft engines. Somewhere in there he was even on the police force, but was eventually banned from driving police vehicles after using a blowtorch to cut a hole in the dashboard of a cruiser to allow engine heat to warm the cabin.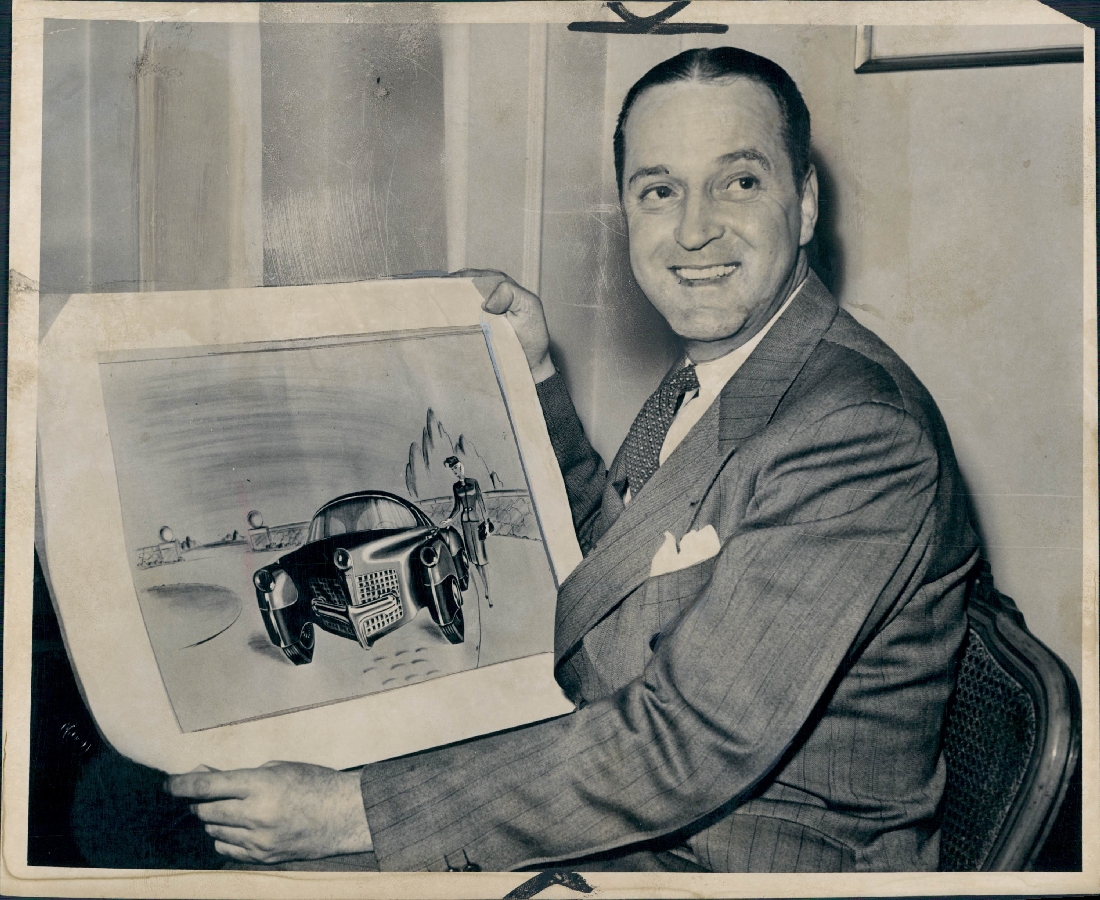 But when it came to playing with the big boys, Tucker's enthusiasm and entrepreneurial spirit would come to work against him. In launching his "car of tomorrow", he faced animosity from the Big Three and various powers who allegedly orchestrated his demise. Initially, Tucker had the public on his side, with much excitement and anticipation surrounding his future-car. Before a prototype was even produced, he began taking out full page advertisements claiming "How 15 years of testing produced the car of the year".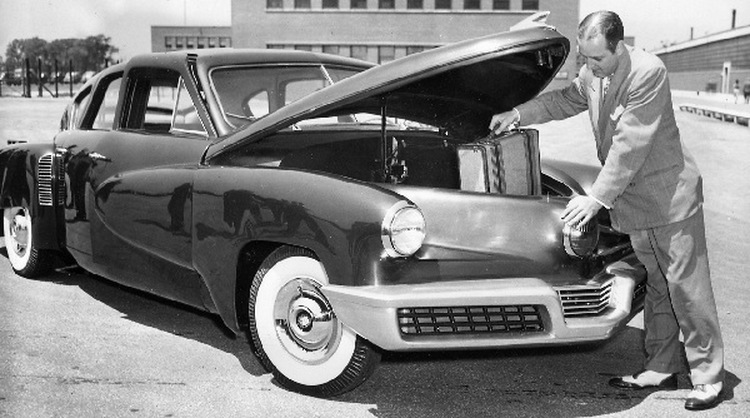 It was over-zealous actions like this that would eventually make Tucker an easy target. As manufacturing of the rear-engined Tucker 48 went ahead, he was confronted with allegations of stock fraud. His adverts promising cars that didn't yet exist were instrumental in filing charges against him, as well as one of Tucker's most innovative business ideas of raising funds by selling accessories before the car was even in production.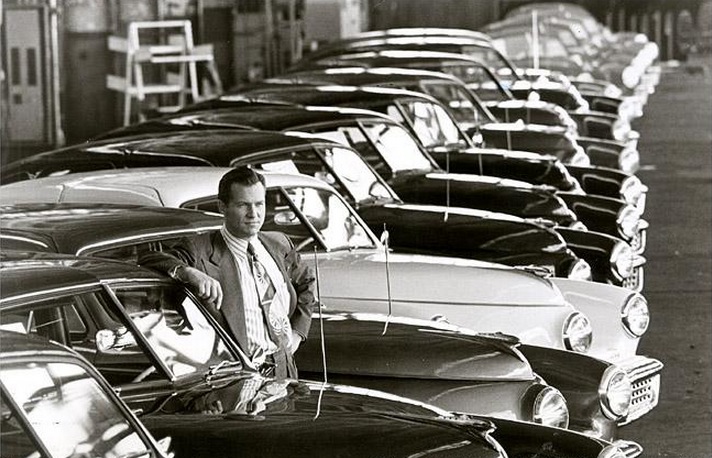 All allegations were eventually proven baseless in court, charges were dropped and Tucker was fully acquitted but the damage was already done. During the heavily publicised trial, Tucker argued that capitalism in the United States is harmed by efforts of large corporations against small entrepreneurs like himself. Indeed, in the aftermath of the controversy, the negative publicity alone had destroyed the company with only 51 cars on its inventory.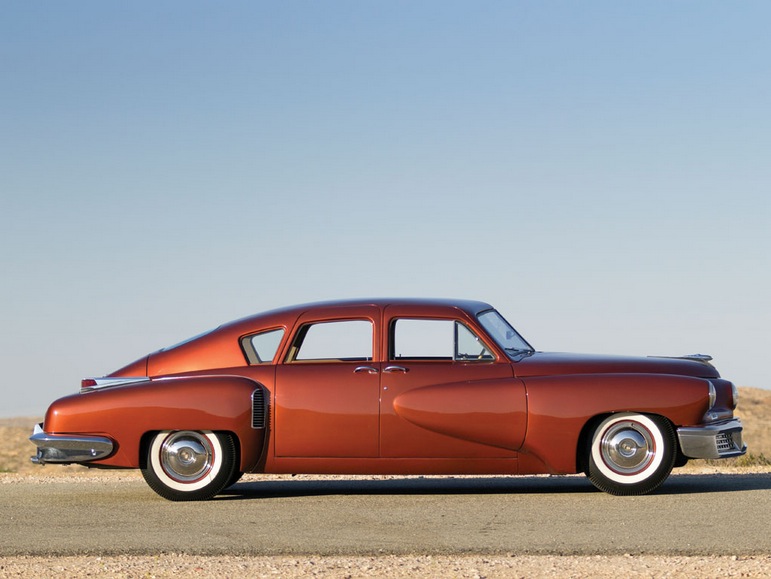 Today, only 47 surviving examples of these 51 cars remain, and this beautiful maroon legend on wheels which goes on sale next month is one of them. Classic car auctioneers, RM auctions estimates the rare vehicle to sell for anywhere between $1.4-1.6 million.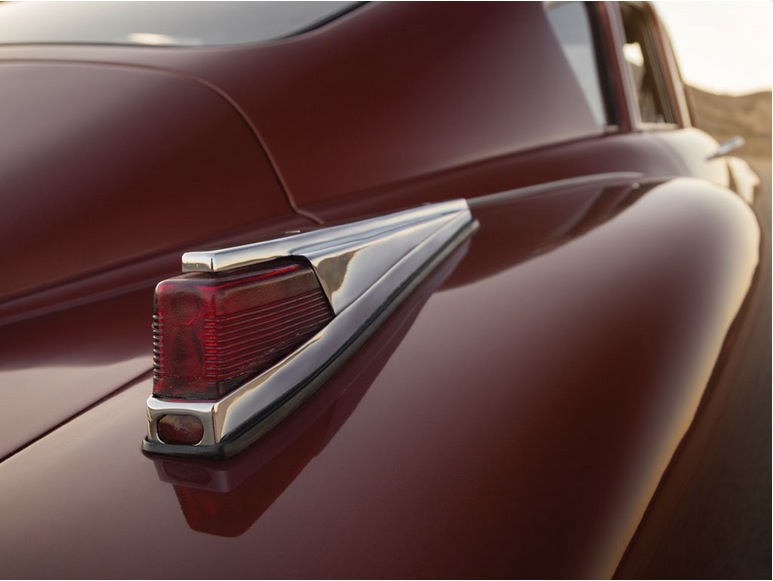 You could say it is truly a one of a kind car because each Tucker built differed somewhat from the previous car, as each one that was made was essentially a "prototype", where design features and engineering concepts were tried, improved, or discarded throughout the production cycle. Most of the surviving examples, such as this particular one, hadn't even made it out of the factory walls before the company folded.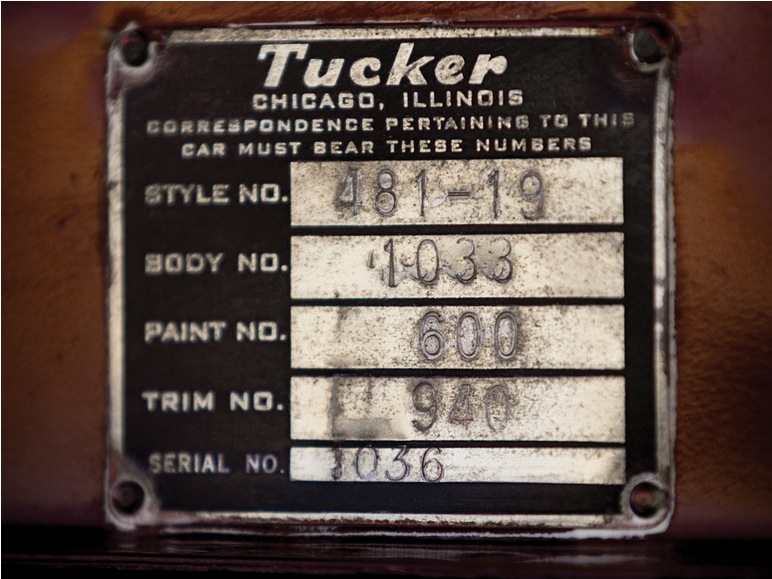 As the final factory inventory confirms, it was one of over a dozen Tuckers that remained unfinished and were waiting for transmissions when the factory closed. Thanks to some faithful Tucker employees however, the car was eventually completed "off the record". Preston Tucker died of a heart attack several years later, never able to realise his dream of producing an iconic car.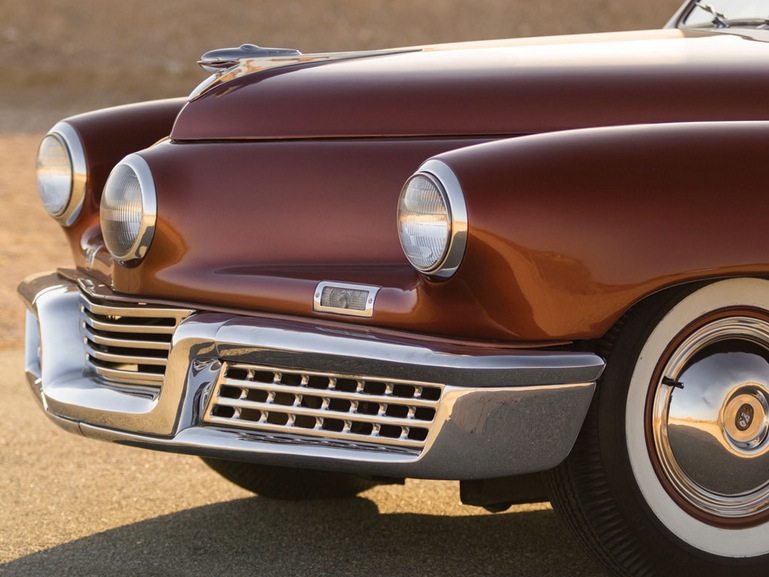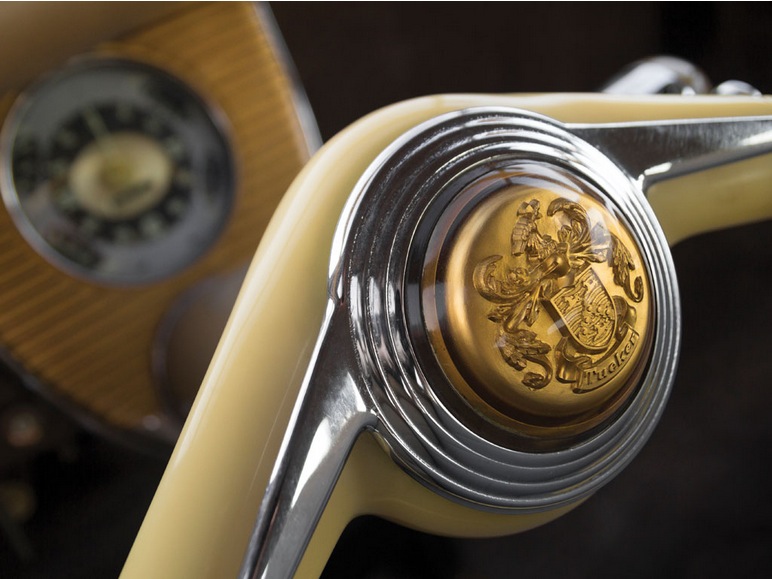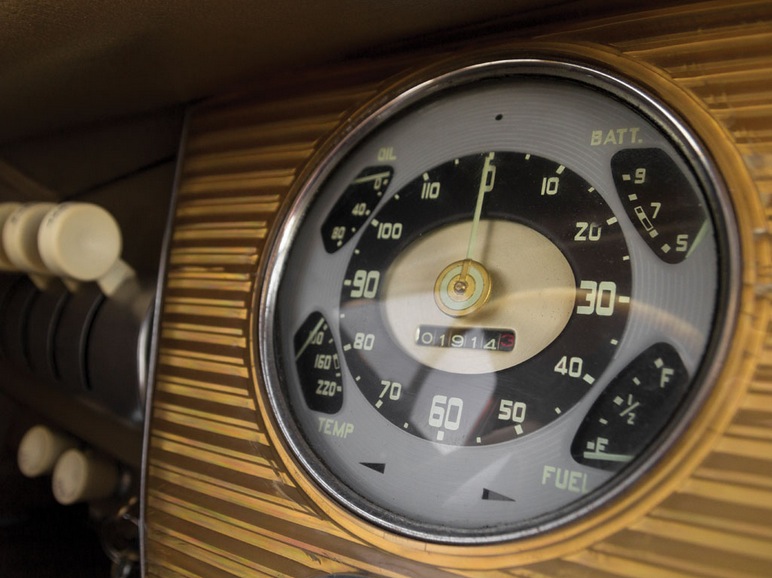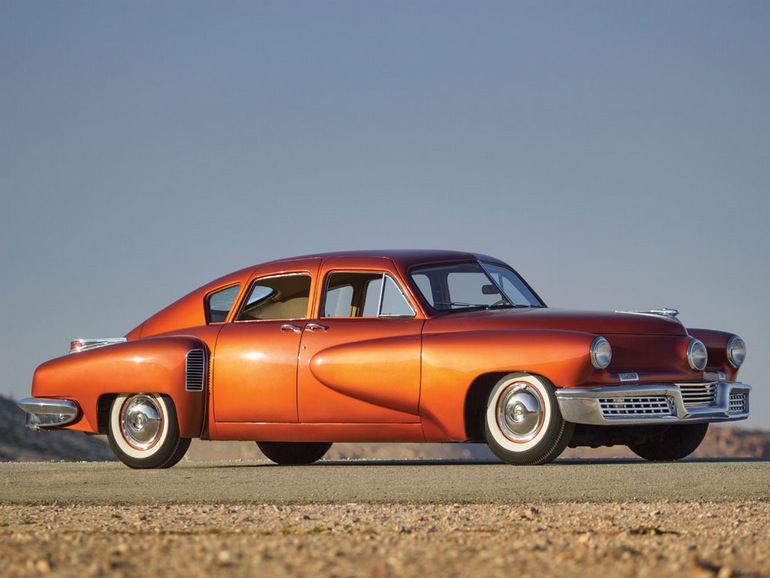 Acquiring a Tucker 48 is a rare opportunity. An early buyer who purchased one of the cars off the production line in 1949 however, may have a name that sounds pretty familiar to you. Carmine Coppola, father of Hollywood director Francis Ford Coppola, was in fact one of the original investors in Tucker stock and Francis still displays the car on the grounds of his winery today. He even went as far as making a film about Tucker Preston, a project he had envisioned doing since childhood. "Tucker: The Man and his Dream" was co-produced with George Lucas, also an owner of the rare automobile. While the film received critical acclaim, unfortunately it fell flat at the box office. 
The film honours the entrepreneur's spirit and tells the story of the saga surrounding the car's production, starring Jeff Bridges. 
The 1948 Tucker goes on auction August 15-16 in Monterey, California with RM Auctions.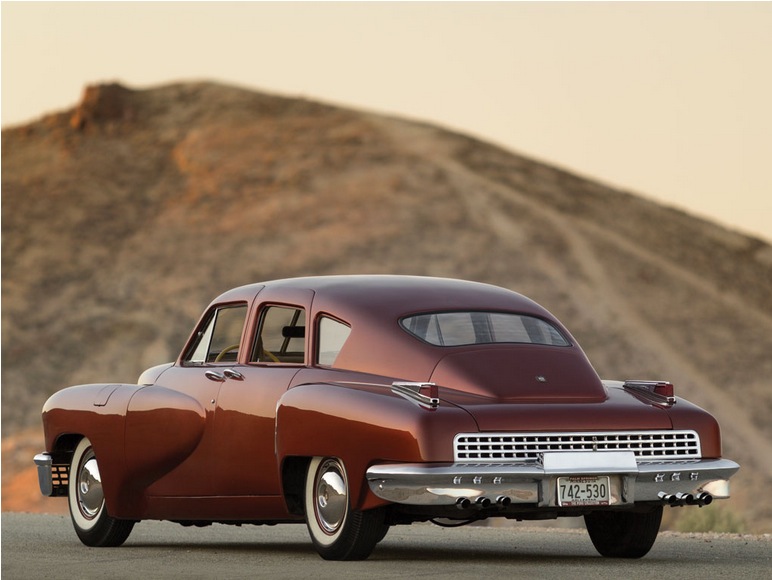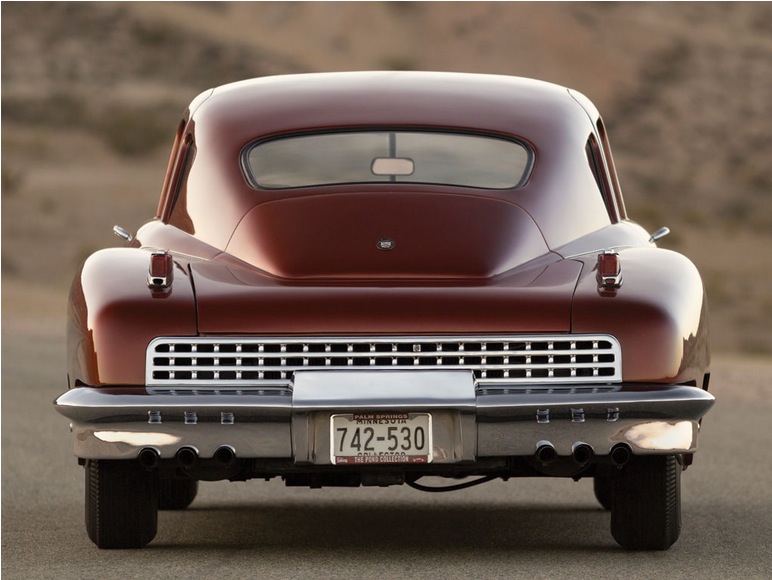 Discover more about this chassis no. 1306 and its history on RM Auctions.