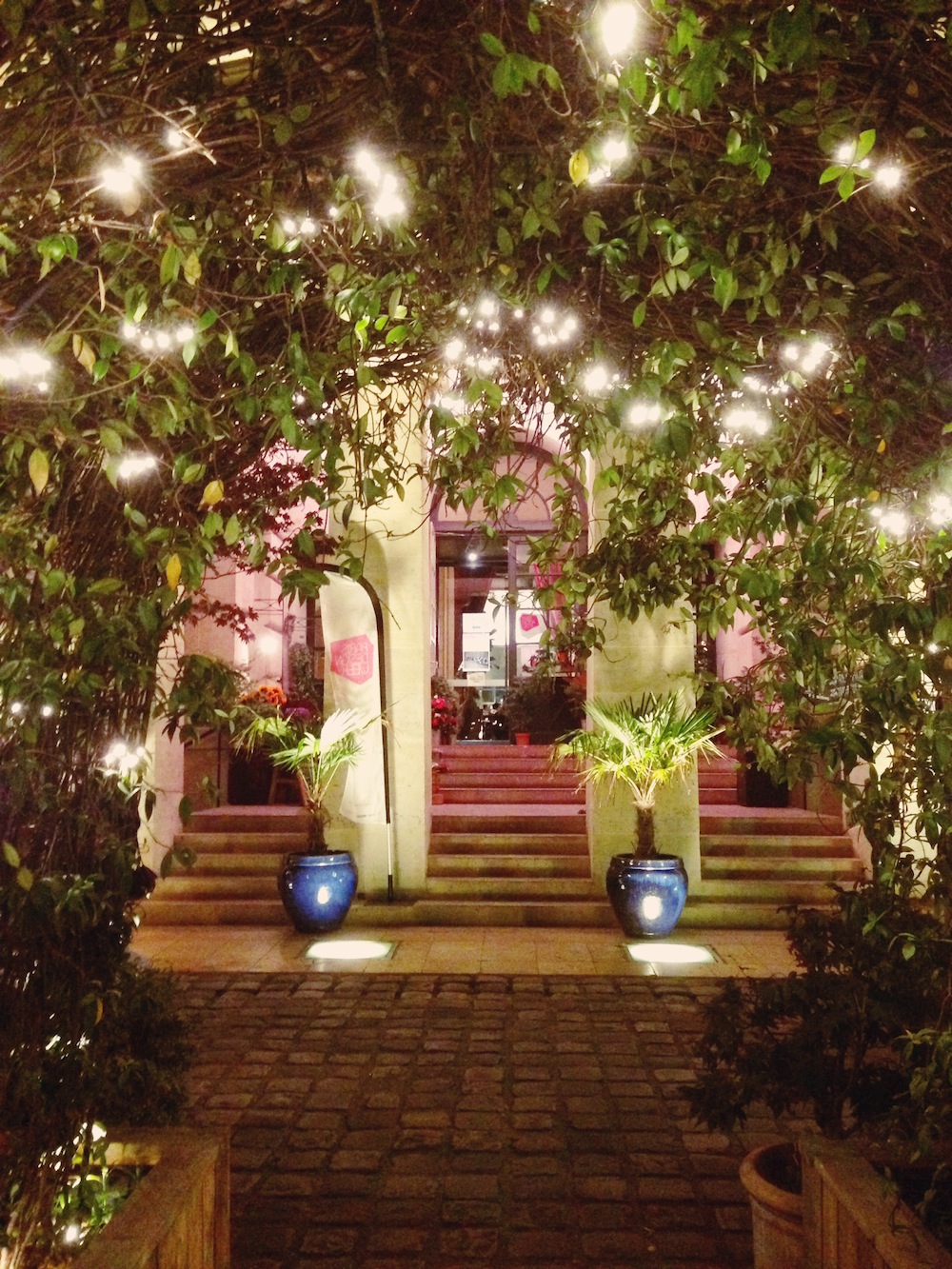 I returned from a summer adventure away, expecting to slouch back into my same old rickety chair at my usual café terrace and wait for winter to find its way back to Paris, always too soon…
But there it was at the end of the canal, luring us in like a lighthouse in the distance as we emerged wearily from our evening film at the cinéma– an urban jungle of twinkle lights and limestone arches, persuading us that summer in Paris is not over. At least, not tonight.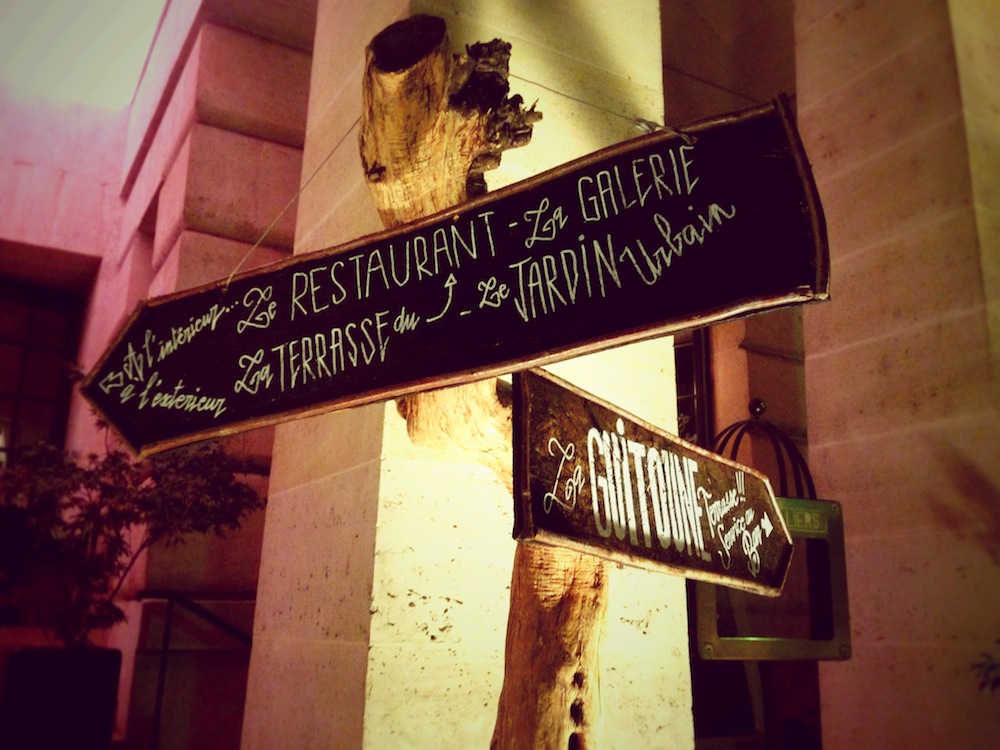 If you're looking for somewhere refreshing to spend our last summer nights in Paris, might I recommend that you go and discover La Rotonde if you haven't already? There's something for everyone at this neo-classical cultural hub in the 19th arrondissement overlooking the Bassin de la Vilette.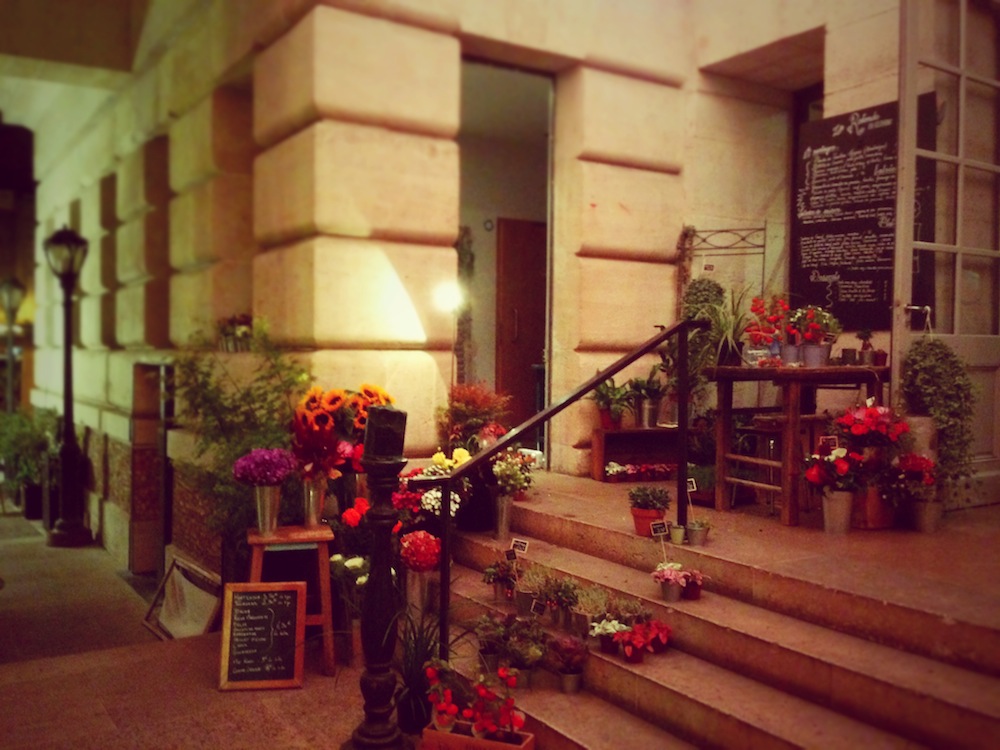 Have a good nose around before you find your spot under the twinkle lights for the night. Take a whiff of the artisanal flower stand which has set up camp on the front steps. It's all very My Fair Lady at Covent Garden, so if you're here with a date, you should most certainly be buying or receiving a flower right around this point (elbow nudge).
And don't miss the art work all over the place– beautiful little oddities are dotted all around in hidden nooks and crannies. La Rotonde also happens to be moonlighting as an art gallery, you see, promoting up & coming artists.
Inside, there's an enchanting restaurant that looks like it might have once been a theatre stage or the laboratory of a mad astronomer under his grand atrium.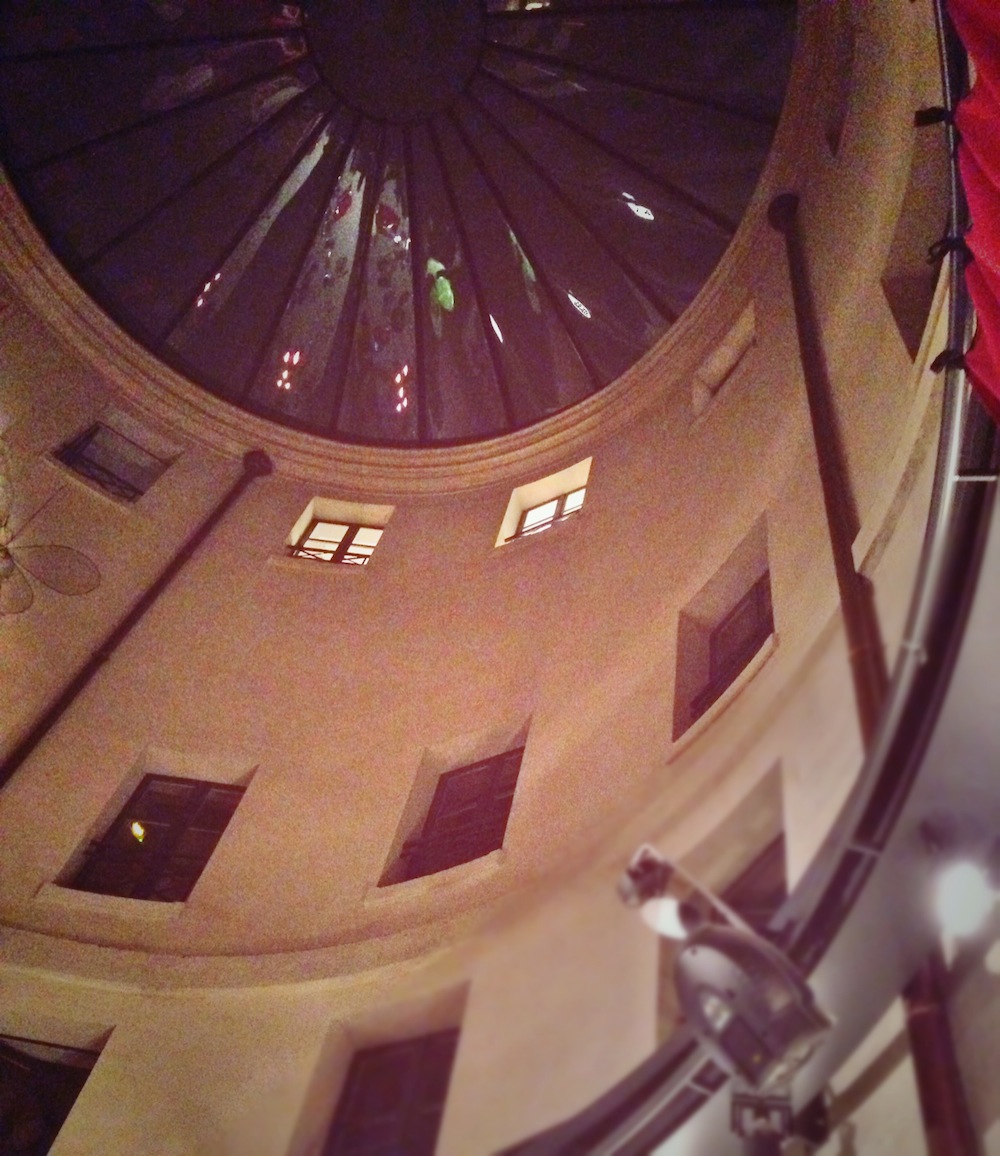 But this is probably a good time to explain what La Rotonde was actually built for and all those useful little details.
So you may or may not be aware that over time, Paris has had many different sets of "walls" that marked the city limits. Everyone from the Gauls to the Romans to those dandily-dressed French Kings had a go at defining the map of Paris by building walls that suited their political or military agendas. But there was one wall which differed slightly in its purpose. Known as the "Wall of the Farmers-General", built before the revolution in the 1780s, its purpose wasn't to keep out pesky invaders but rather for the sole reason of making Paris some extra pocket money.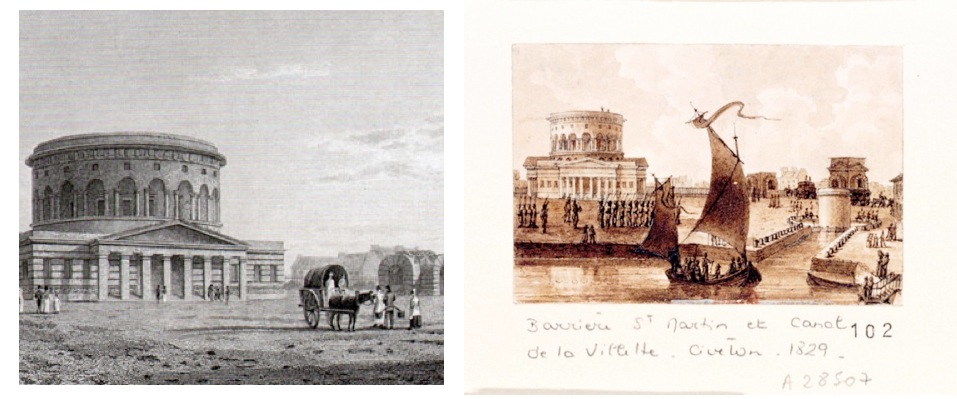 Any merchants who wanted to enter Paris to do business had to pass the "wall of the Farmers-General" and pay a toll on their goods. And la Rotonde was one of 61 rather fancy-looking toll barriers installed to get those merchants to cough up the cash. With all its pillars and pedinments, La Rotonde was probably the grandest of the toll barriers built, which is probably why its still around today. 
So there you have it: the fanciest toll barrier you ever did see!
Since the 1920s, after many years of sitting and looking rather useless since the French Revolution, La Rotonde was opened to the public as a Parisian "guinguiette" (an old-fashioned French term for a food, drinking and dancing establishment in an outdoor setting). Up until recent years however, the area had been a bit of a no-go zone, even for the most adventurous of Parisian cool kids. Fast-forward to 2014 and this is one of the most charming and vibrant areas in Paris to take an evening stroll along the canal, dipping in and out of "bobo" bars and cultural pop-up spaces (the waterside cinema is pretty neat too with a free little boat ride that takes you across the canal if your screening is on the opposite bank).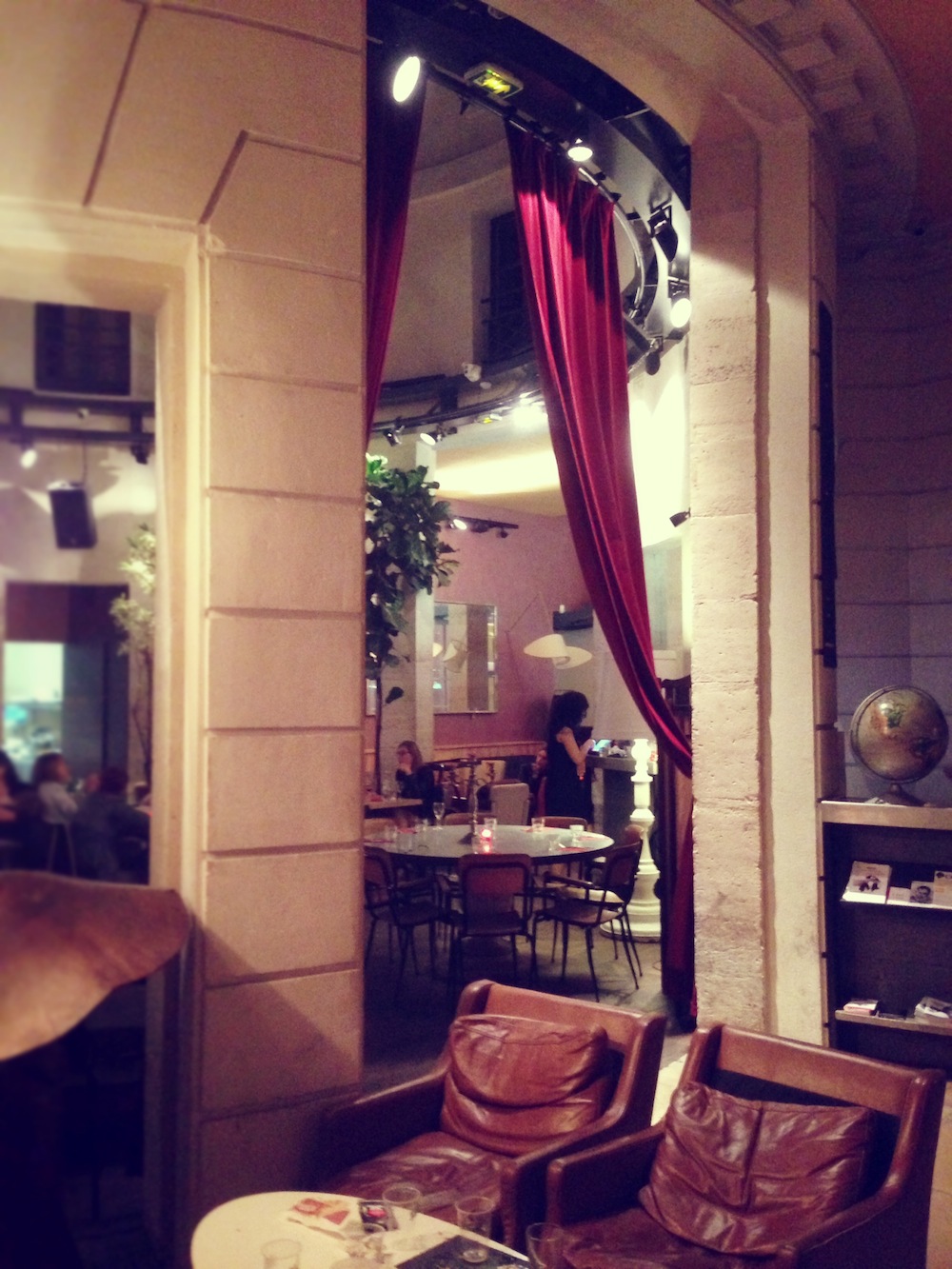 We'll put this in the little black book for winter dinners, but for now, while the air is still balmy with the promise of an Indian summer, I think we'll take our tartare out on the terrace, or the "guingette" as they call it…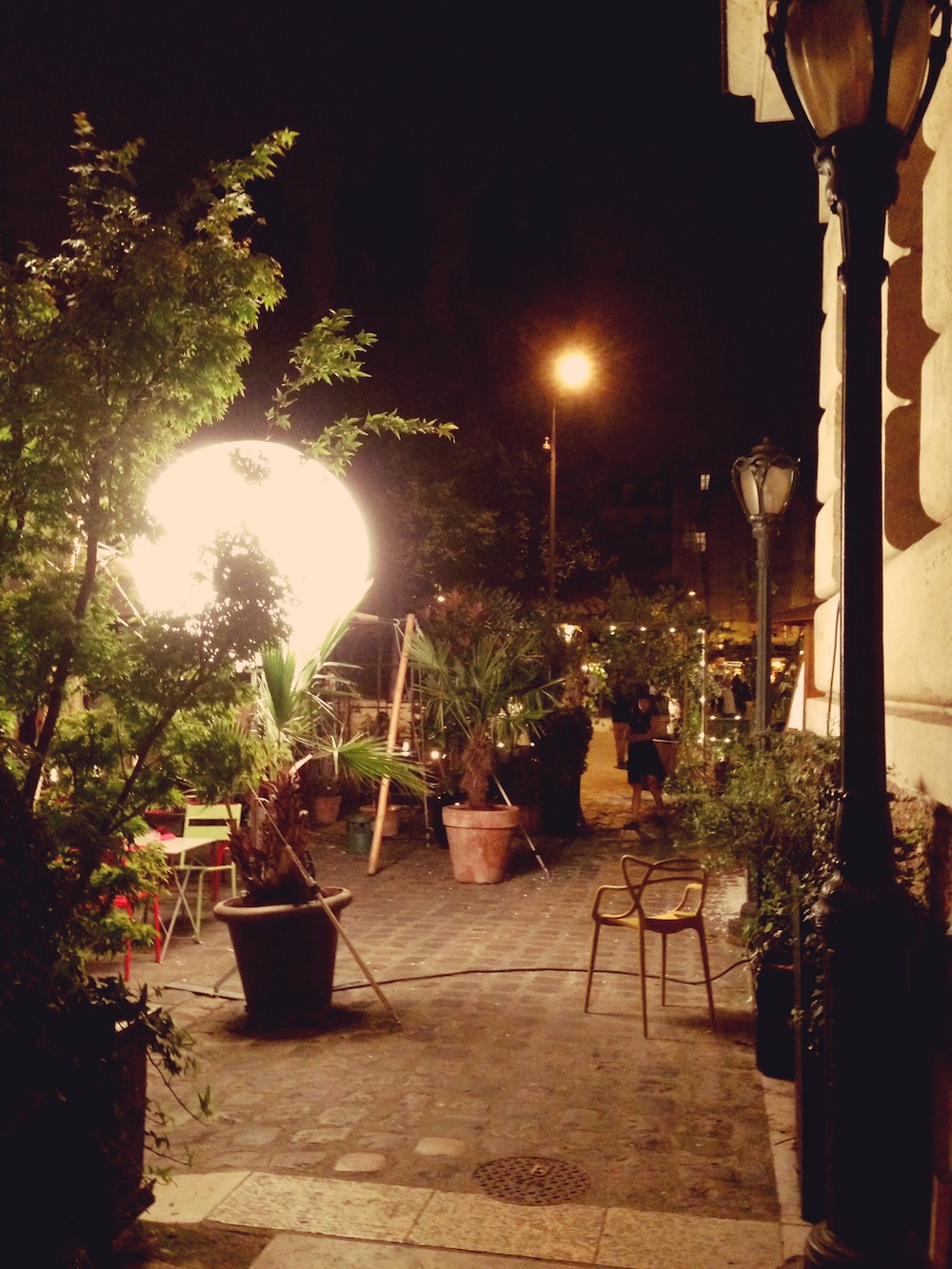 You can play Goldilocks in La Rotonde's "Jardin Urbain", perching on bar stools in the green house and then cozying up in a fairy-lit bamboo forest. It's all been curated by those creative little elves from the Bellevilloise in the 20th.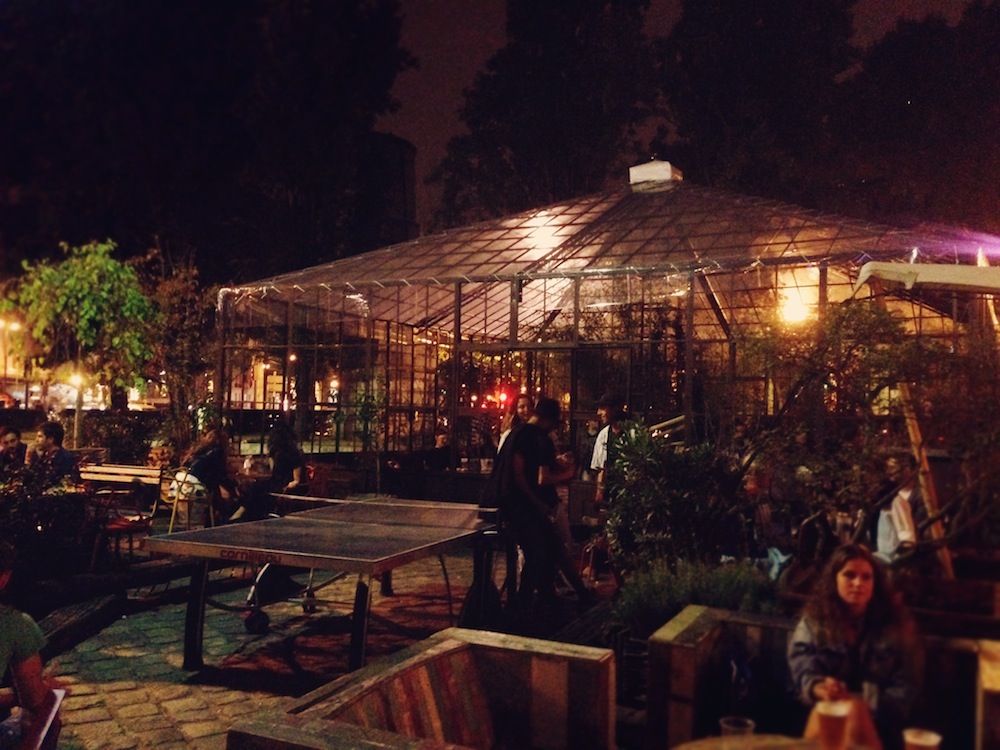 Who says we can't rewind our summer and start again?
Keep an eye on the Facebook page for September's DJ events and pop-ups.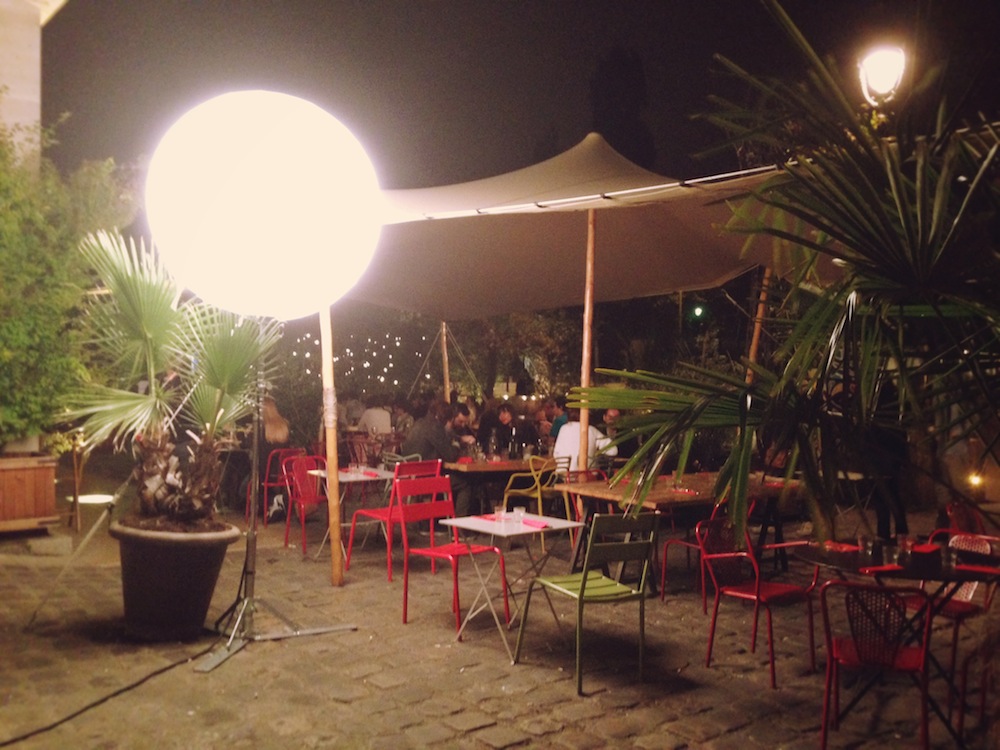 Join me at La Rotonde to kick off your Indian summer in Paris.