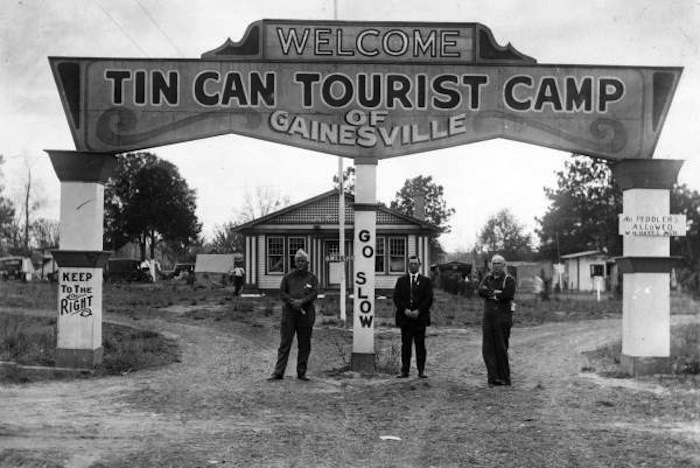 I had my first tin can tourism experience this summer and ironically, I found it endlessly glamorous! You can read all about my experience here. Personally, I think tin can tourism needs a comeback in a big way. After all, once upon a time, it was considered a pretty cool way to spend your vacation– wasn't it?! No? Just me?
I stumbled upon this old photo album of trailer park fun and came down with a bad case of nostalgia for my little 1950s cowboy-themed trailer. How I'd love to swap a Parisian winter for a few months in an all-American tin can…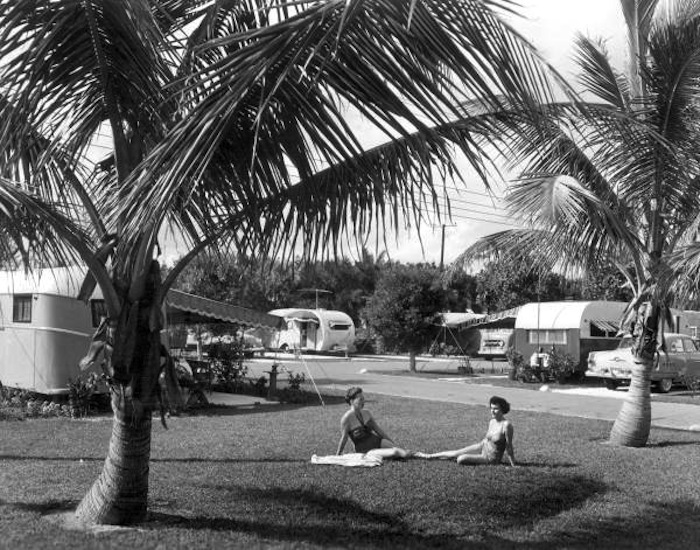 These photos come to us from the State Library and Archives of Florida, a collection of snapshots from a real organisation founded in 1919 called The Tin Can Tourists of the World (T.C.T.). Yup, there's a club for everything. It was an organization of camping and trailering enthusiasts founded at a Tampa, Florida campground to provide its members with "safe and clean camping areas, wholesome entertainment, and high moral values".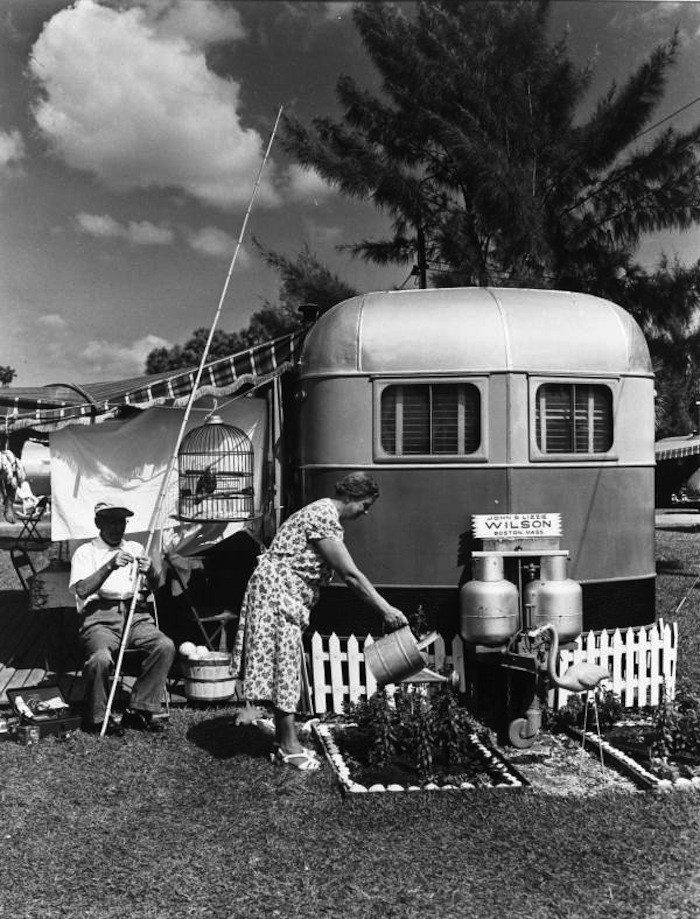 Here's a little more background information the library provided along with the album:
The origin of the term tin can in the name is not clear. Some have suggested that it refers to the campers' reliance upon canned foods. Others have asserted the name refers to the small Ford automobile of the era, the Model T or Tin Lizzie, which was a popular and affordable automobile option among middle class Americans, from which the majority of T.C.T. members came.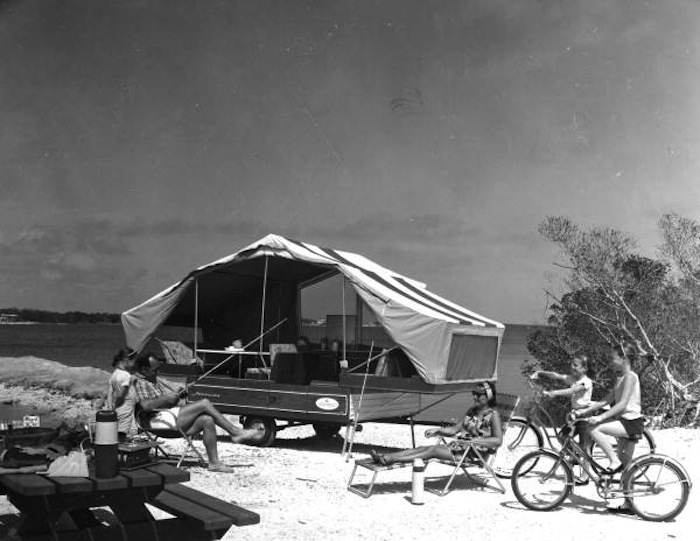 The Tin Can Tourists association formed to coordinate the conventions of the new and expanding practitioners of automobile-camper travel. Many of the images included in this set are from a collection at the Department of State, State Archives of Florida that documents the organization and activities of the Tin Can Tourists of the World (T.C.T.) from 1920 to 1982.

The photographs document the functions of the T.C.T., the various camp sites where meetings were held, the evolution of the trailers used and the automobiles that towed them, and the activities as well as the amusements enjoyed by the members.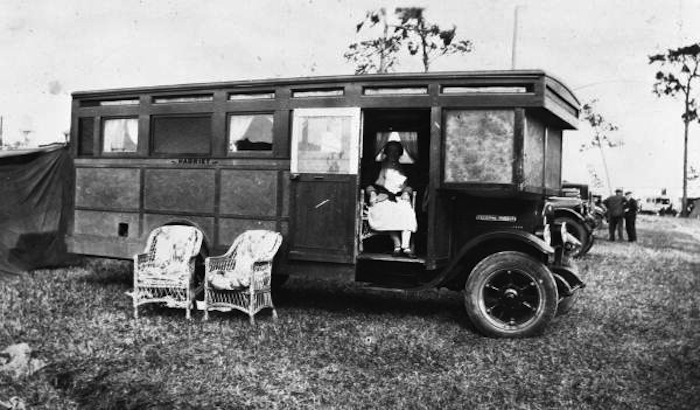 House car named Harriet at Tin Can Tourists convention: Arcadia, Florida, 1929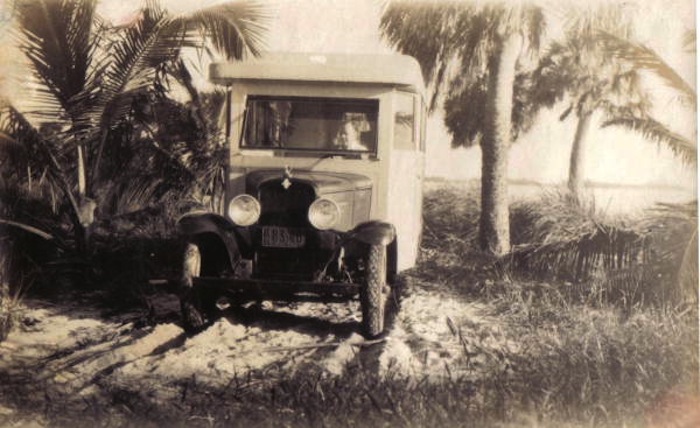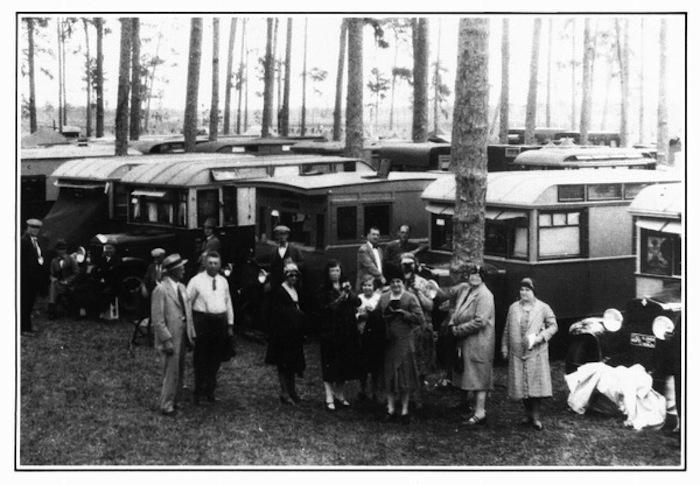 Tehachapi, Calif Camp Cards, ca. 1930. This was the first "RV" Camping Club.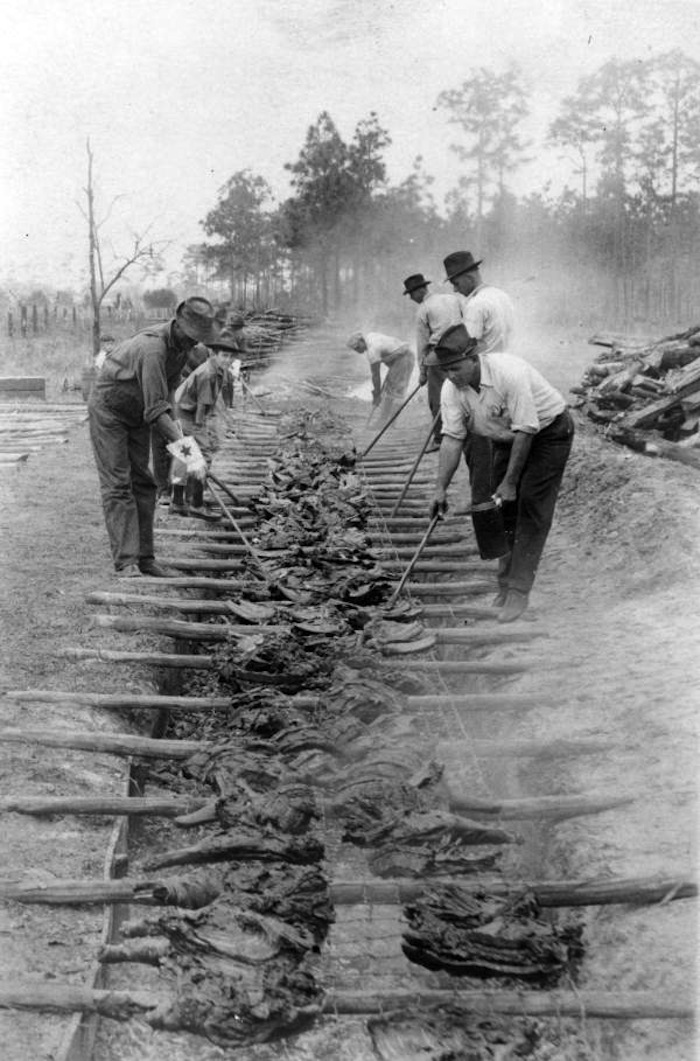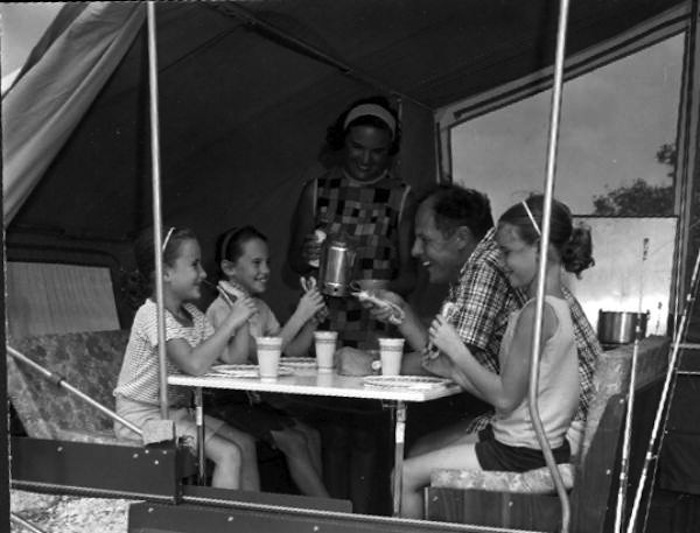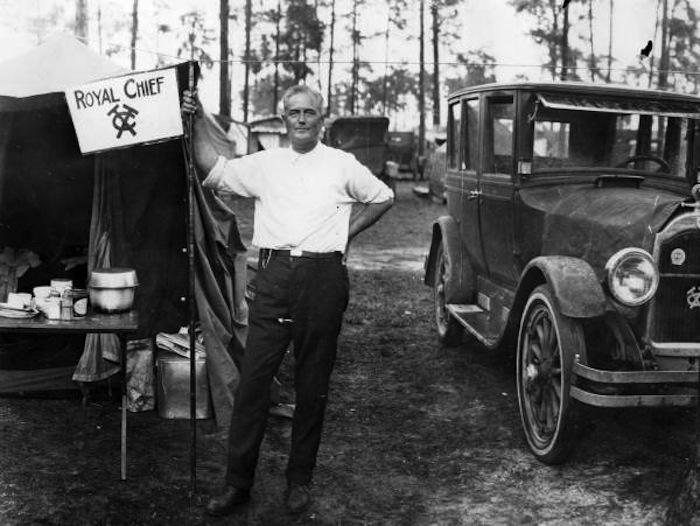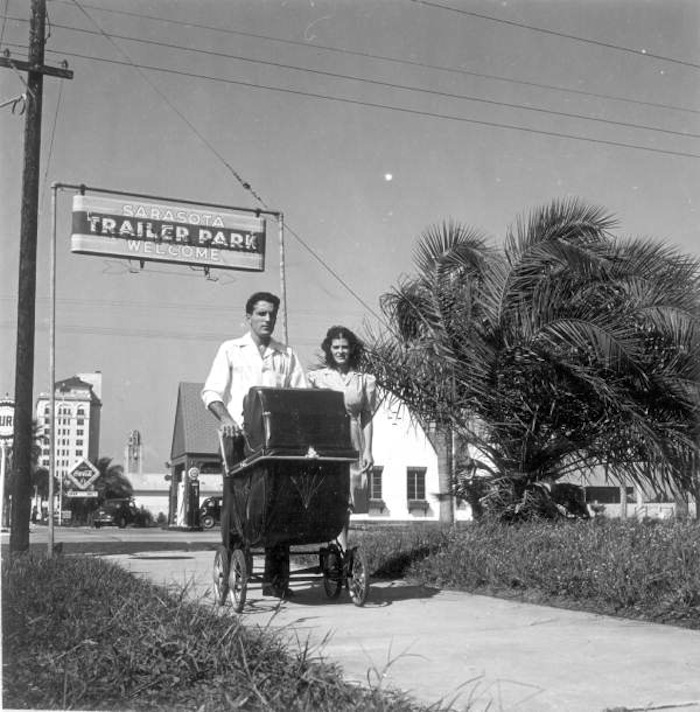 Just look at this glamorous couple strolling with their baby at a trailer park in  Sarasota, Florida in the 1940s. Can we please bring back the glamour of trailer park tourism!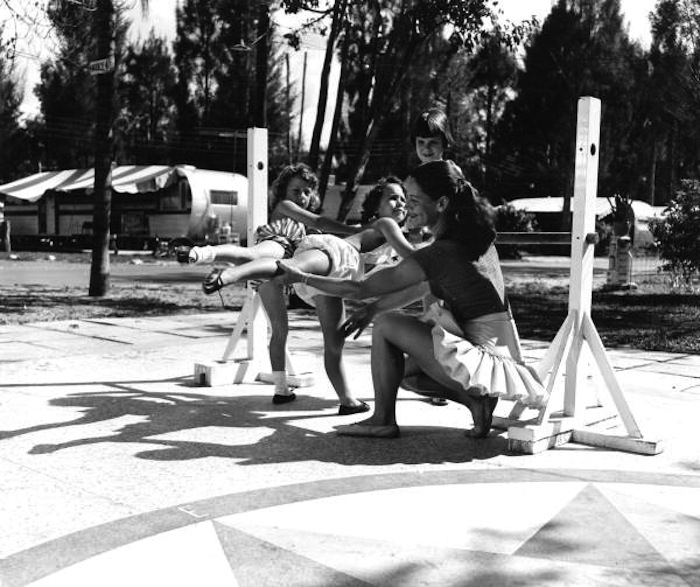 Teaching a ballet class at the Sarasota, Florida trailer camp in the 1950s.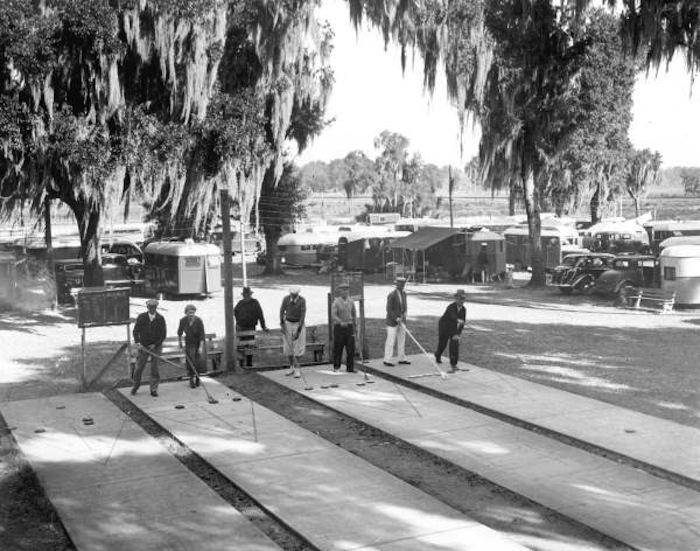 Shuffle board at a trailer camp in Dade City, Florida, 1936.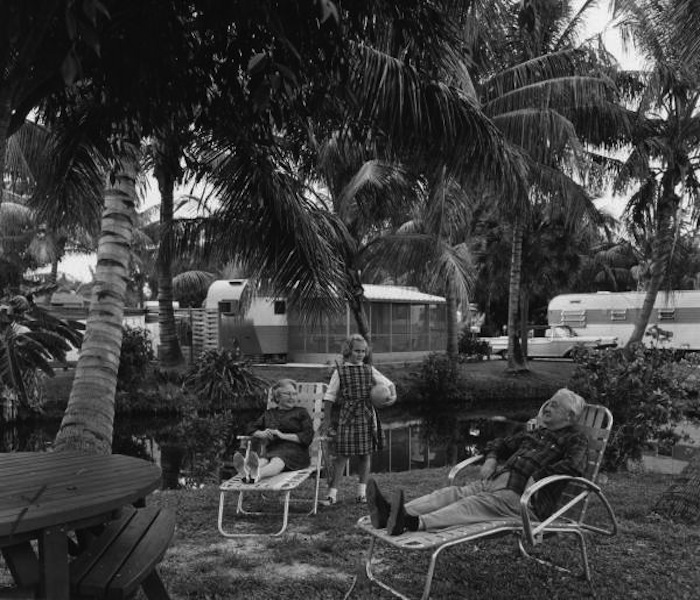 Let me leave you with a poem about trailer park tourism…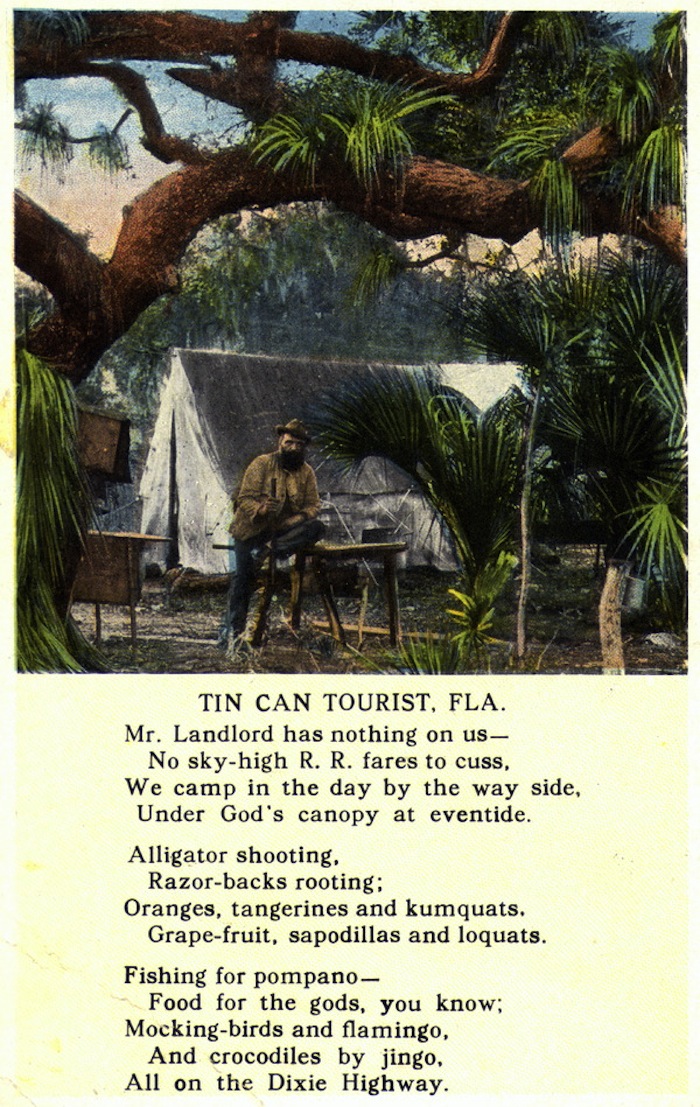 Poem copyrighted by F.C. Pfeiffer.
Find the full album on the Flickr archive here.