1. The Woman with Ten Brains

"A German woman named Thea Alba was known as "The Woman With Ten Brains" because she could write all ten fingers simultaneously."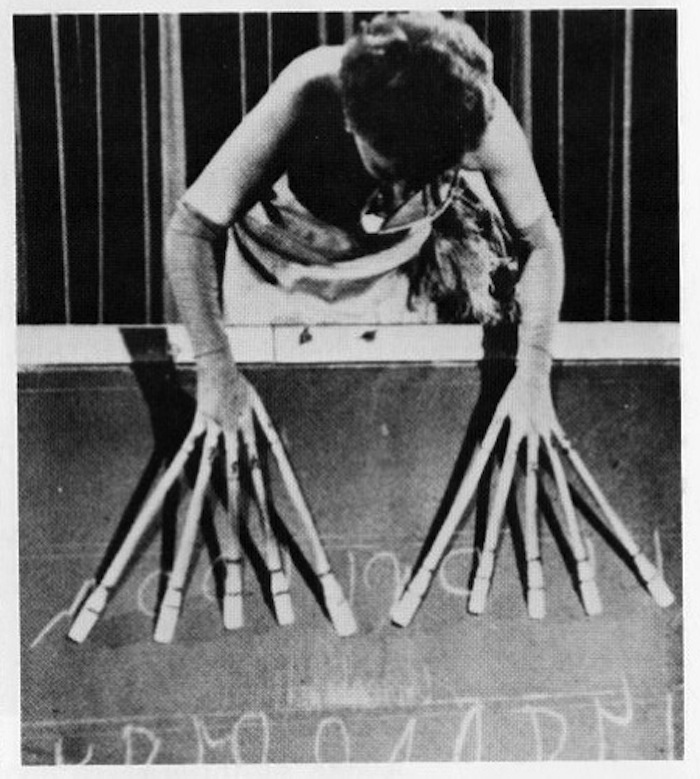 "Alba, who became famous in the 1920′s, also performed a trick in which we wrote with both hands, both feet, and her mouth at the same time. She could also write in different languages at the same time.
A popular trick, as seen below, shows Alba spelling Tokio with her left hand, Rome with her right hand, London with one foot and Rome with another foot."

Found on FreakinFacts
2. "The Worlds Smallest Turntable"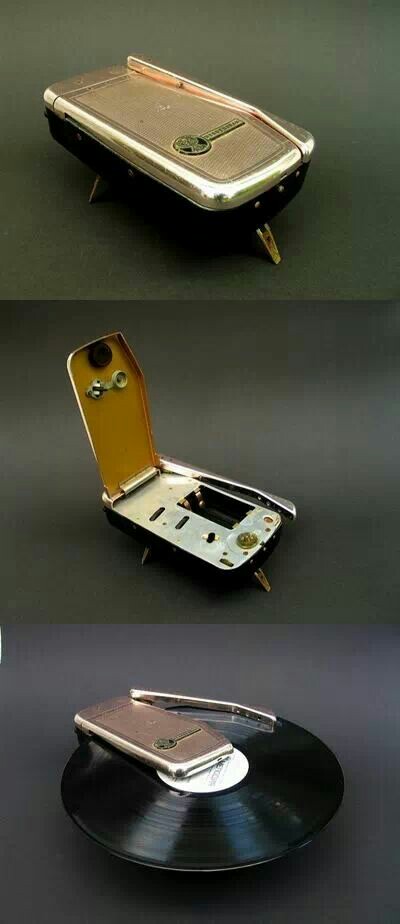 In 1960, Emerson released the Wondergram or as it was touted "The Worlds Smallest Turntable". It was a portable, battery powered record player, complete with swing out tonearm and speaker – all housed in a compact metal case.
An interesting little show and tell piece and there are a few available on eBay
3. This VW Refrigerator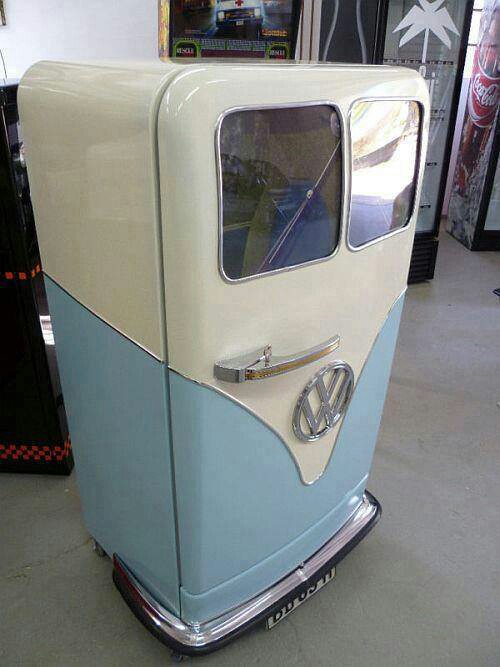 I couldn't get my hands on the original source for this image, but there are some pretty cool fridge wraps here.
4. Arnold Schwarzenegger
 at a yacht party circa 1979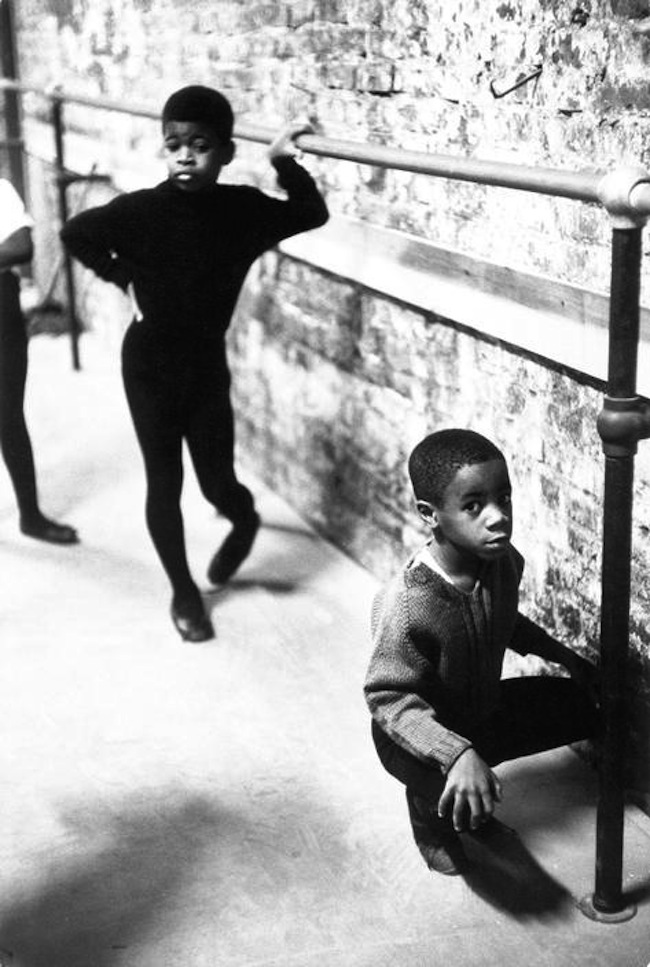 The former governor of California, ladies and gentlemen! Found on So Bad So Good
5. An 1849 Guide to the Philadelphia Brothel Scene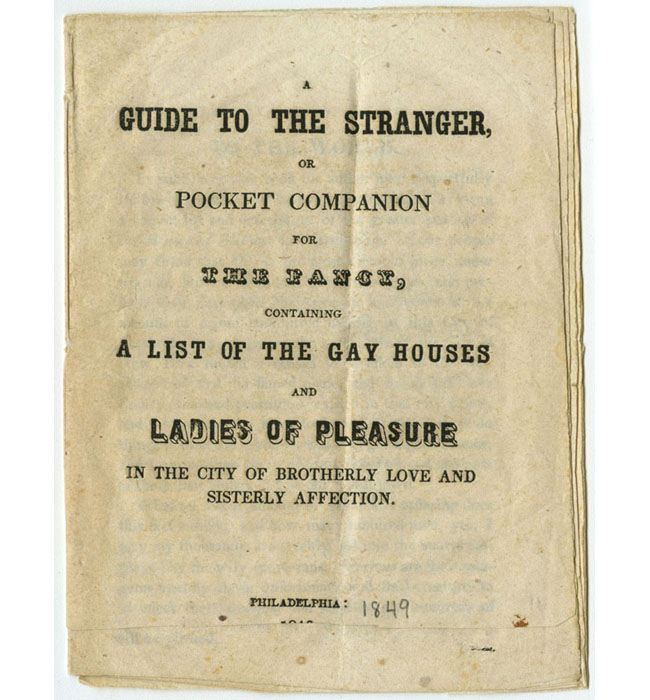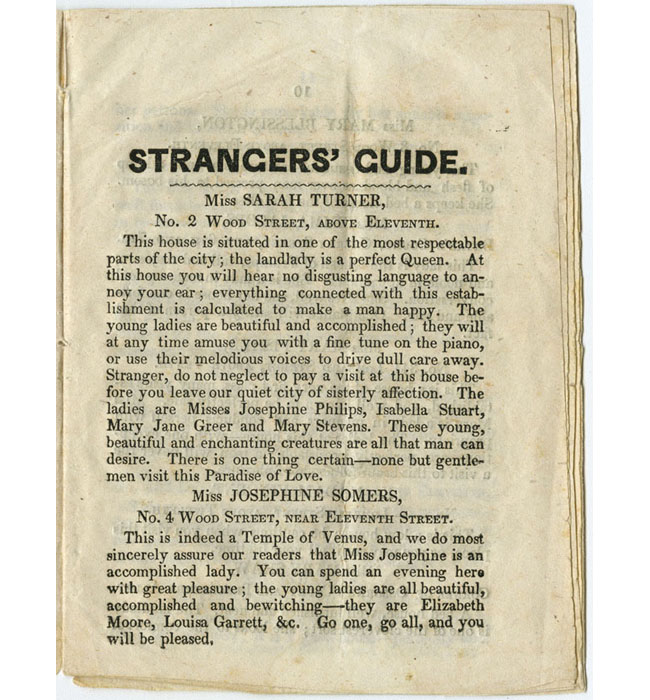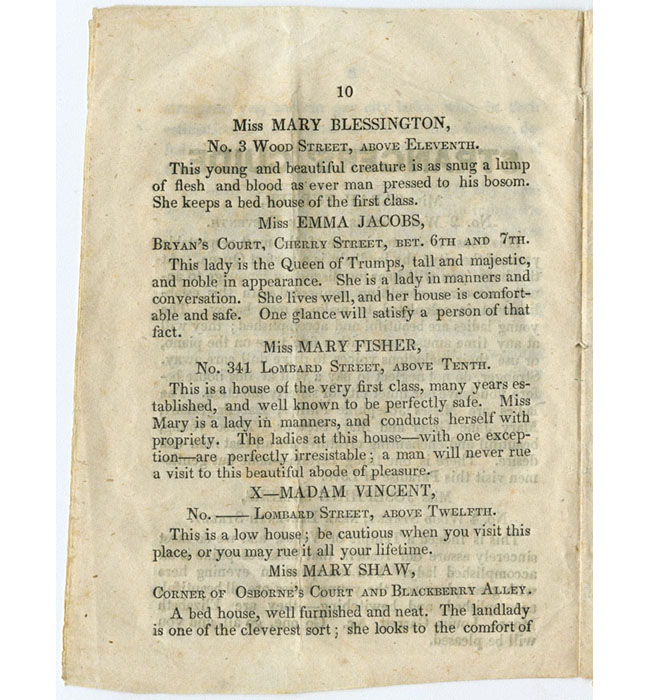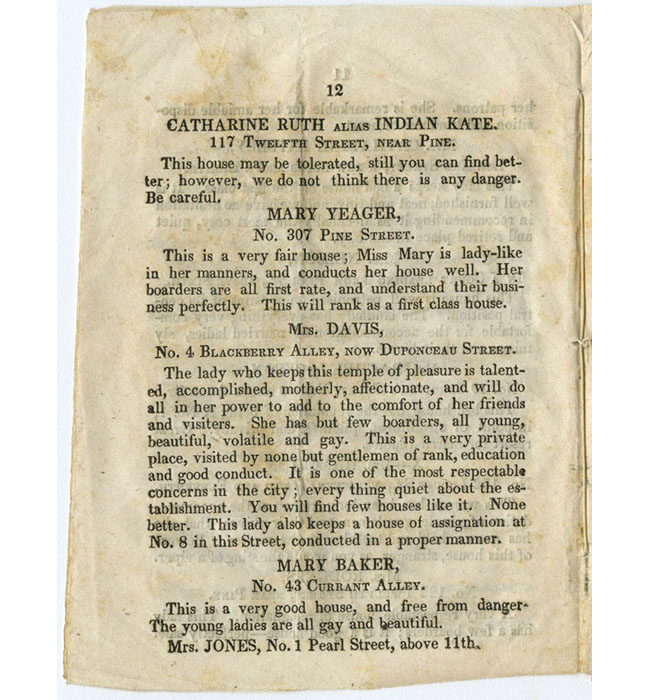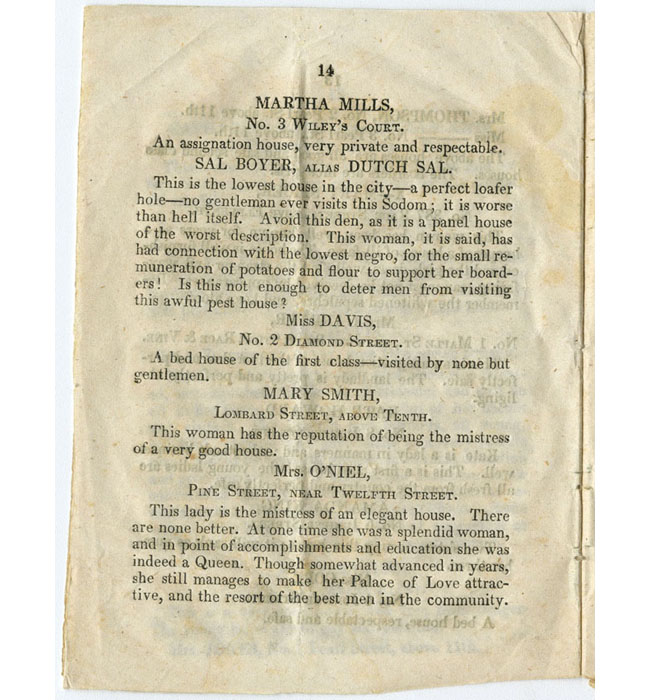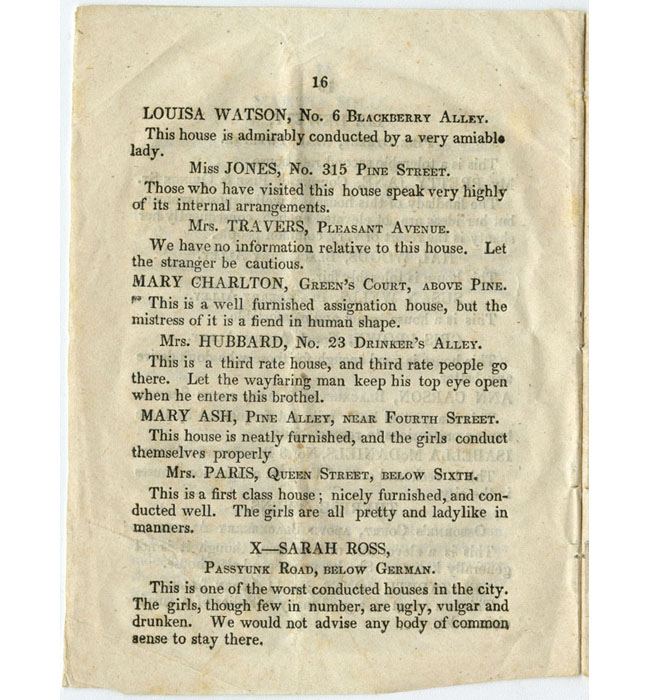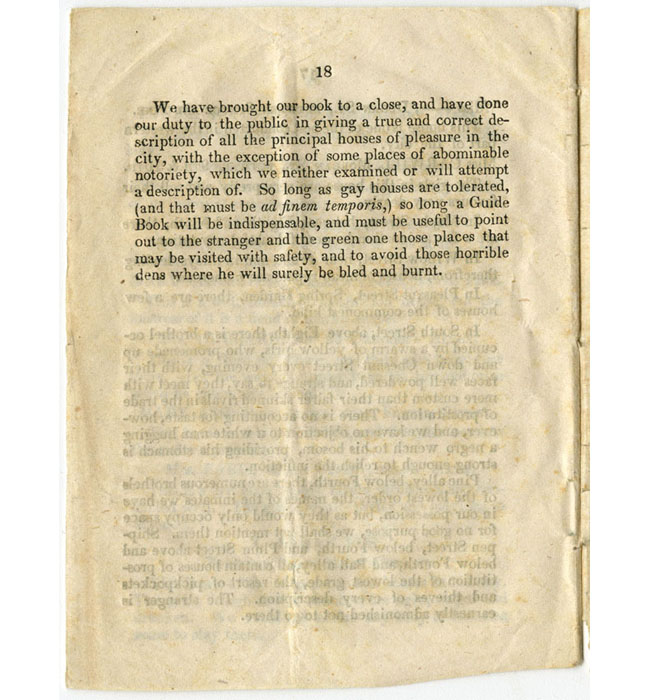 Found on Slate
6. The Third Korea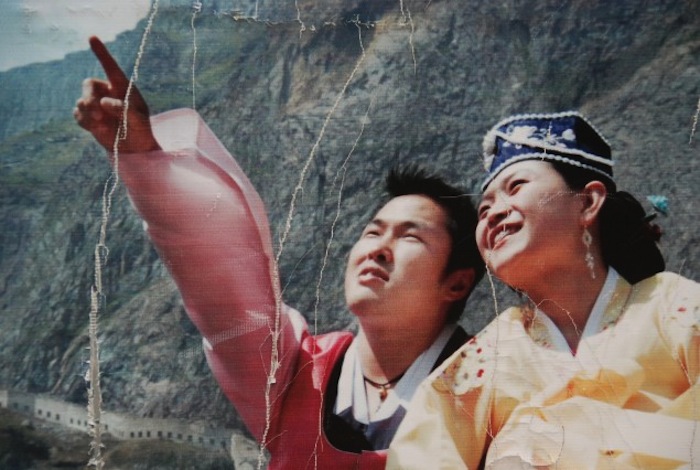 "What few people know … is that there's another Korea, west of the famous two. This third Korea is where the worlds of North and South meet head-on in a weird capitalist/communist clusterfuck overseen by the Chinese. Ever wanted to visit Kim Jong-il's birthplace while drinking Starbucks, listening to K-Pop, and not getting shot? West Korea's your place."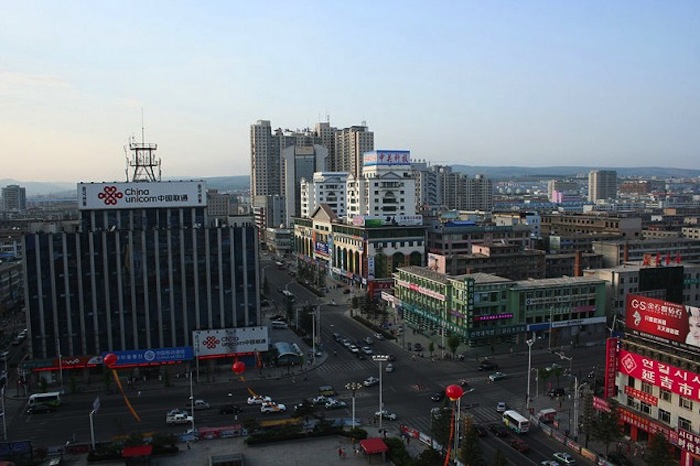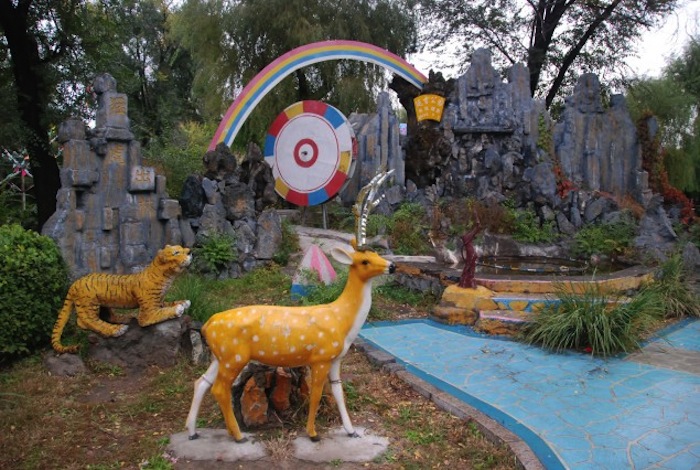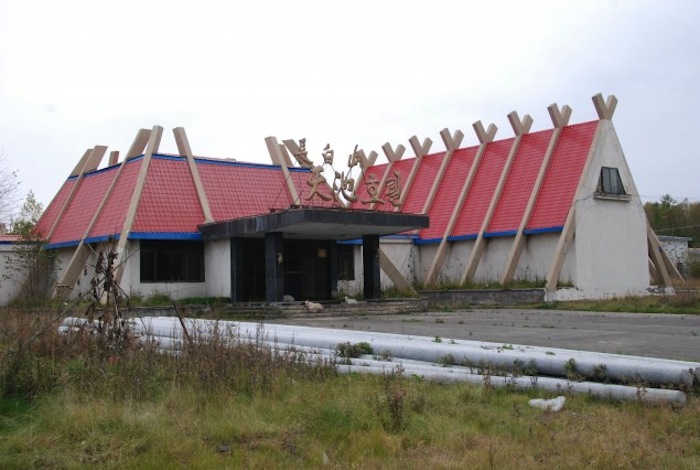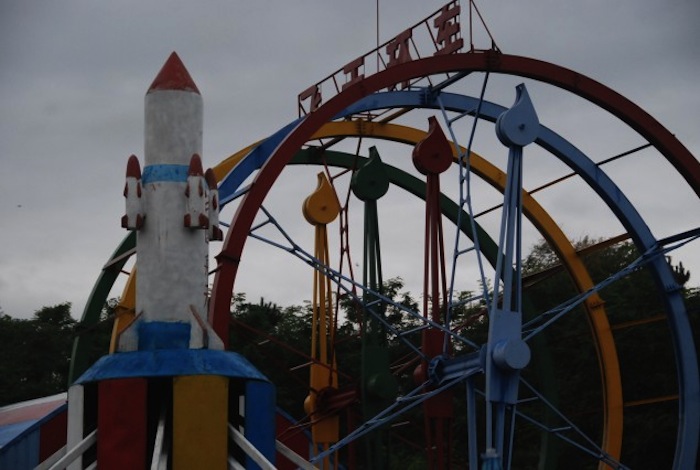 Read the full feature, found on VICE.
7. Paris in Tilt Shift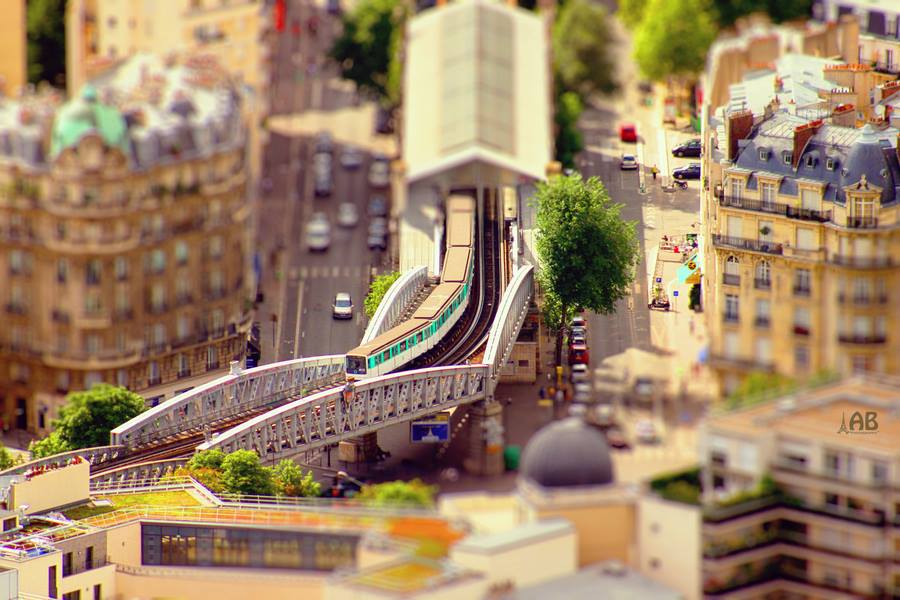 Found on Vivre Paris, photographed using tilt shift photography by Alexandra Petrova
8. Wilson's Island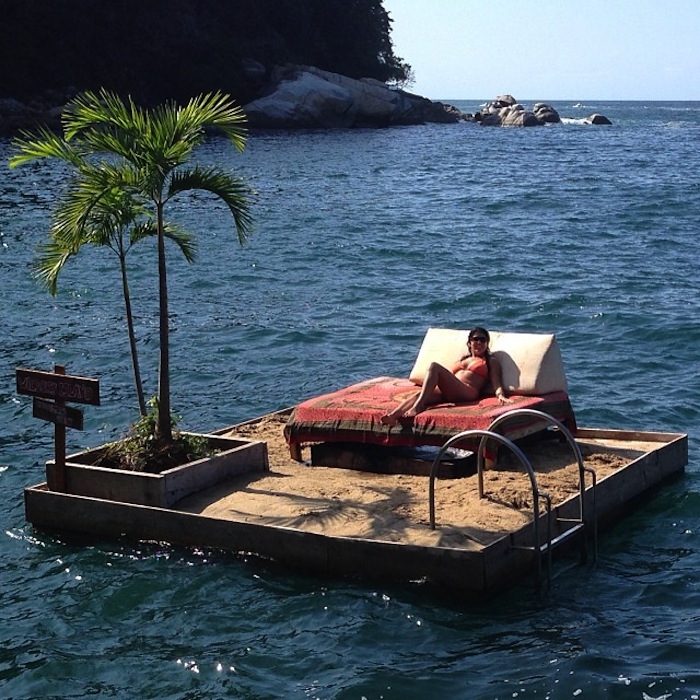 This unidentified image has been floating around the net as of late so I took the liberty of doing a little research to find out exactly where this paradise is. Mission accomplished, the lovely floating bed belongs to the Ocean Grill Vallarta on the hidden Colomitos beach in Mexico, and its been nicknamed Wilson's Island.
9. Embroidered Camping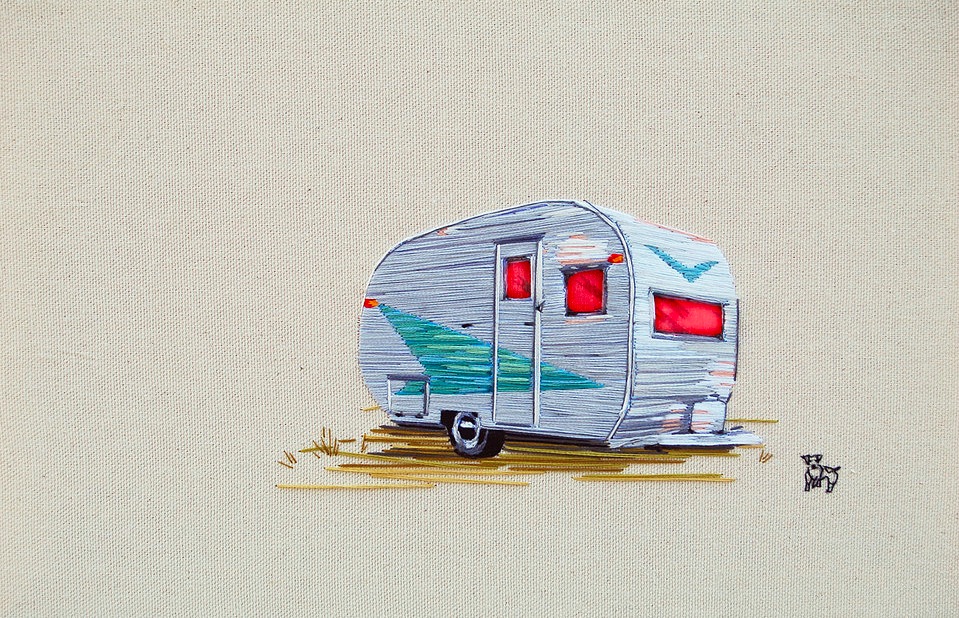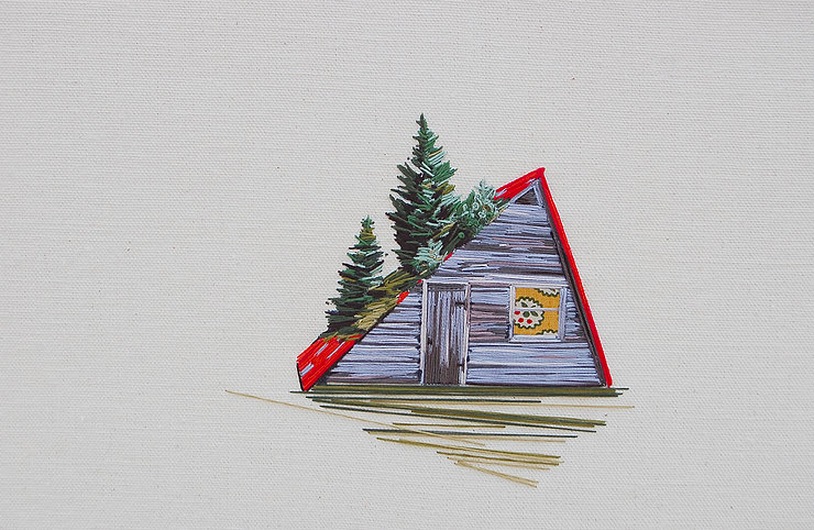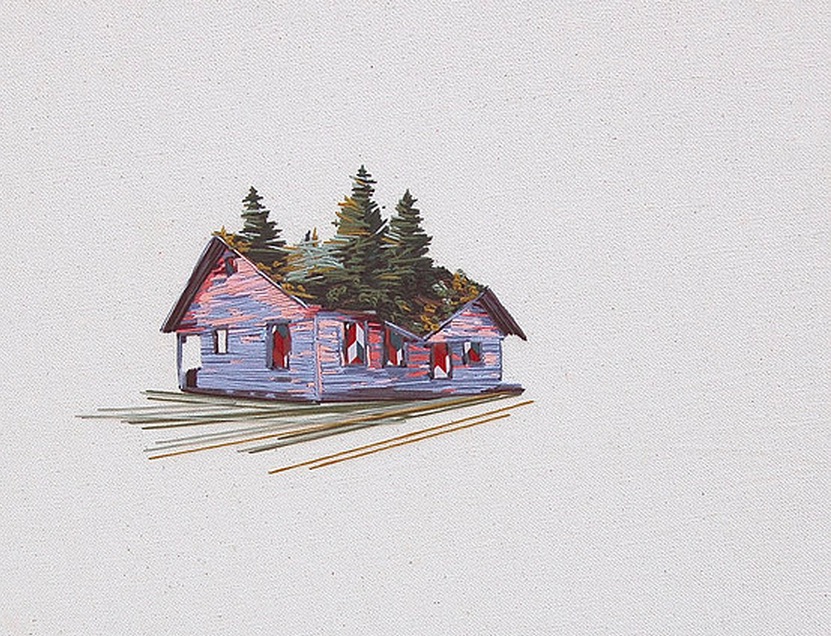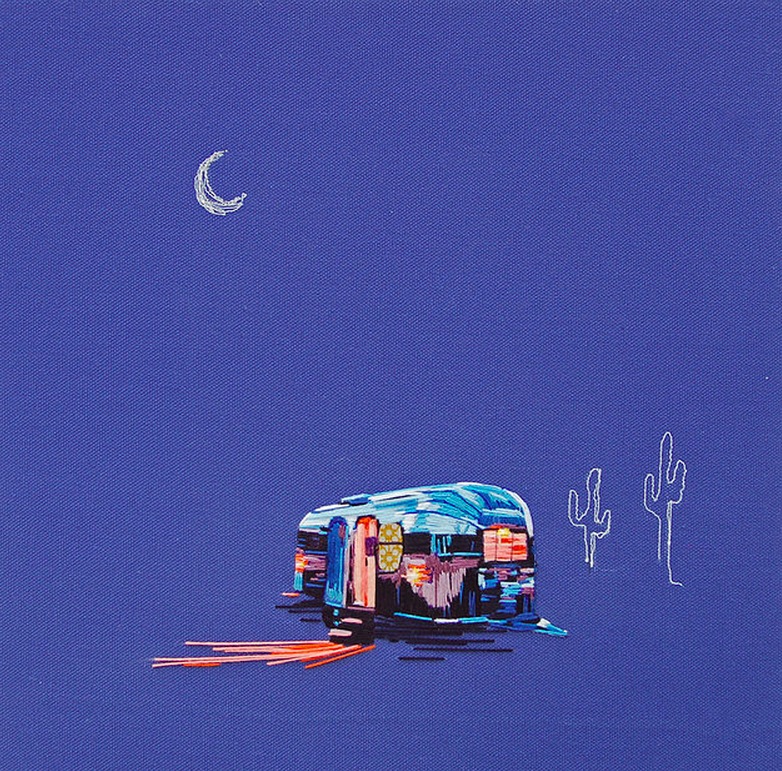 Stephanie Kelly Clark, found via The Jealous Curator
10. SneakerLust

MIPACHA was founded in Cuzco, the heart of Peru, producing handmade high quality footwear by local Peruvians, inspired by the stunning landscapes and vibrant culture of Peru.
Shop
Mipacha here
.
11. The Underground Church of Saint-Jean at Aubeterre-sur-Dronne, France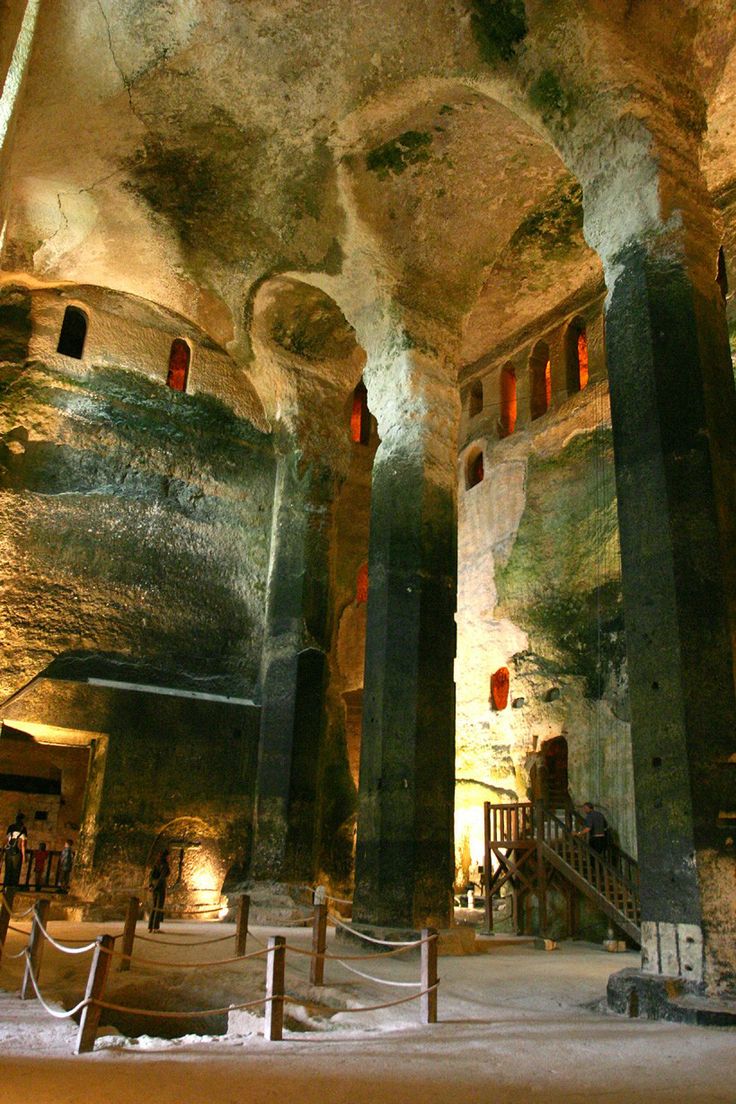 The Subterranean monolithic church of Saint-Jean is an underground church carved into a cliff overlooking the Dronne in the 7th century. Found on Pinterest.
12. Palestine Lost

A Palestinian theatre in Jaffa, the Alhambra, pictured in 1937 (bombed in 1947).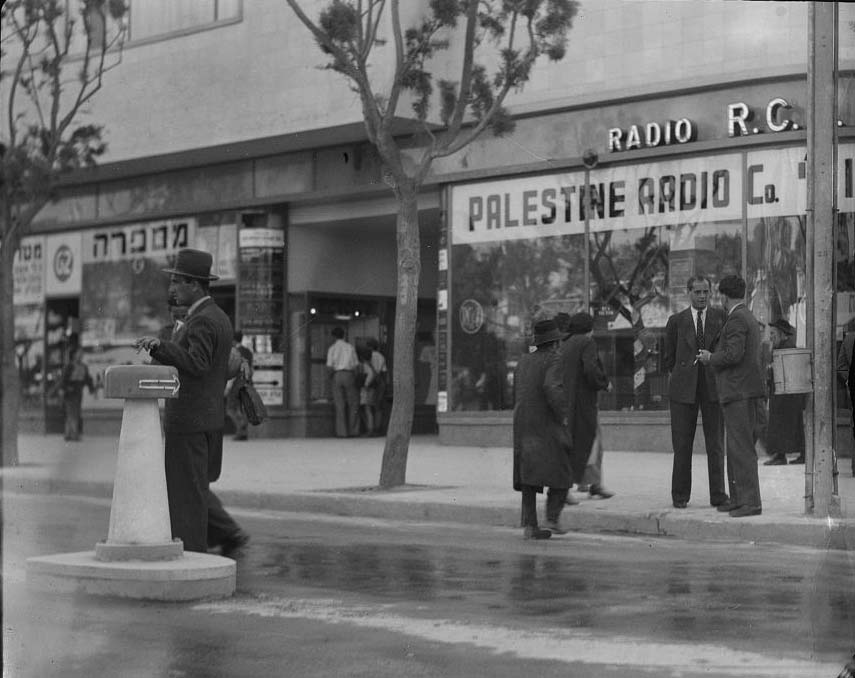 A Palestine Radio Company store in Tel Aviv, some time in the late 1930s.

Palestinian civil aviation in the 1930s.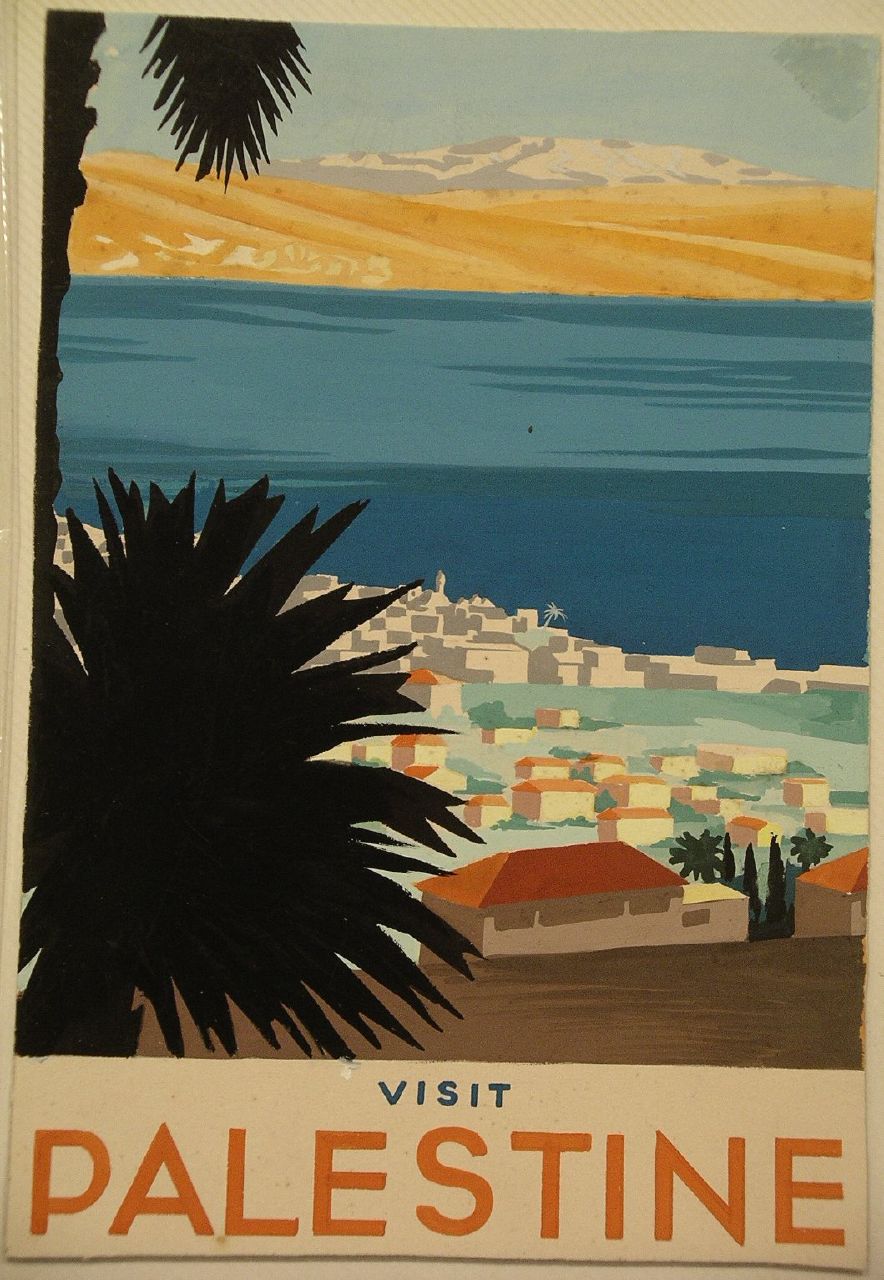 Vintage travel posters advertising holidays in Palestine.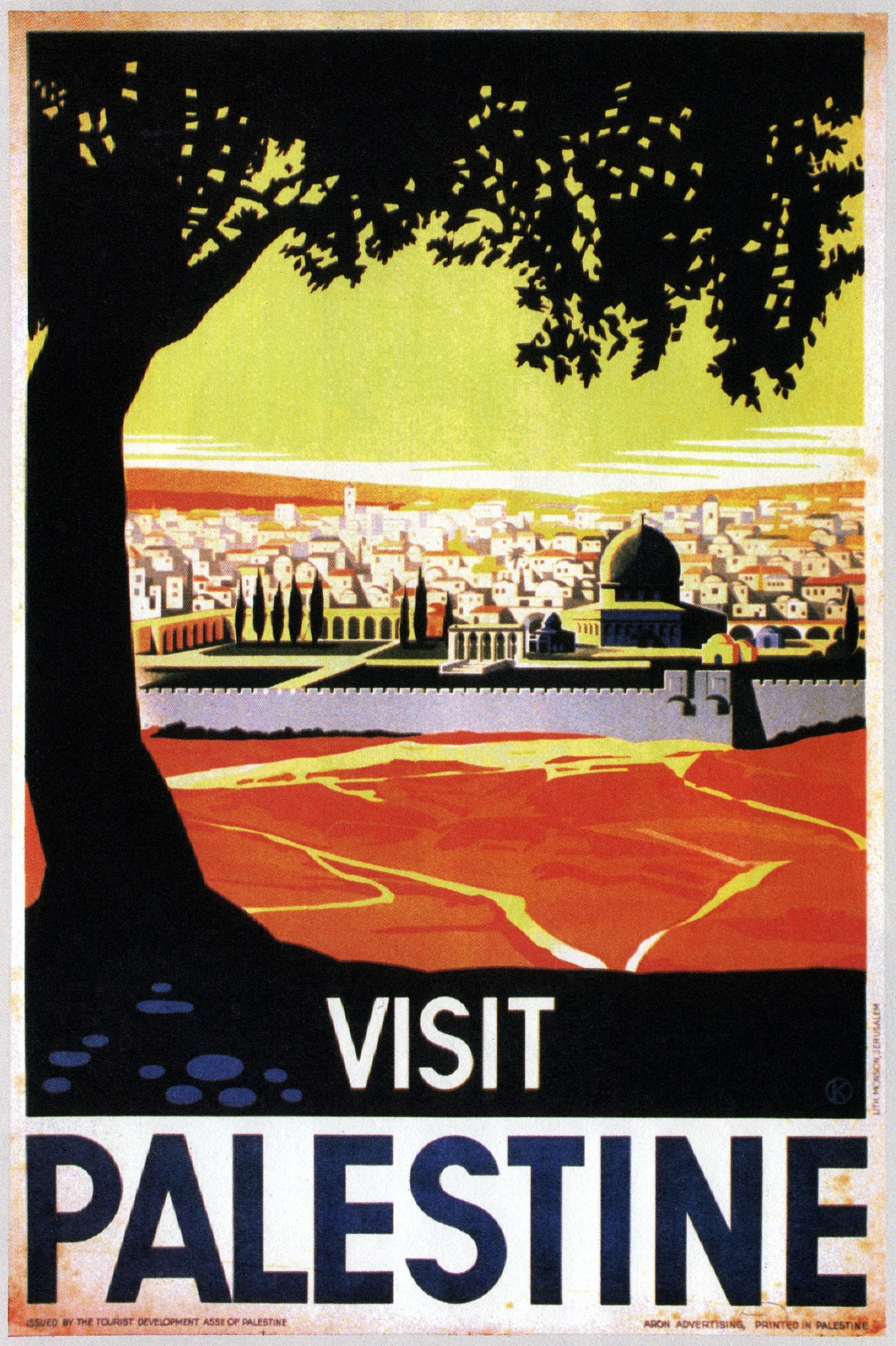 I first found the photograph of the cinema when I stumbled upon it here on Facebook (the page of the Palestine Festival of Literature). This lead me to do a bit of digging for "1930s Palestine" on Flickr. 
13. Inside the Mysterious Building at 5 Beekman Street, NYC
For years, journalists have wondered what's been happening at 5 Beekman, a giant, century-old high-rise in Lower Manhattan. The New Yorker's Jhoanna Robledo got an exclusive tour inside.