I haven't done one of these for a while and I think it's about time we got the series going again. Not much to it, just me having a bit of fun curating the sassiest old school pictures I can find on net or from my inbox of pictures you've kindly sent in of your sassy ancestors. Oh and please keep sending them in!
Just a little reminder of what exactly qualifies as "sass"…
sassy: adjective \ˈsa-sē\ impudent, lively, spirited, vigorous, distinctively smart and stylish, showing no respect for people in authority, saucy, pert, confident, chic.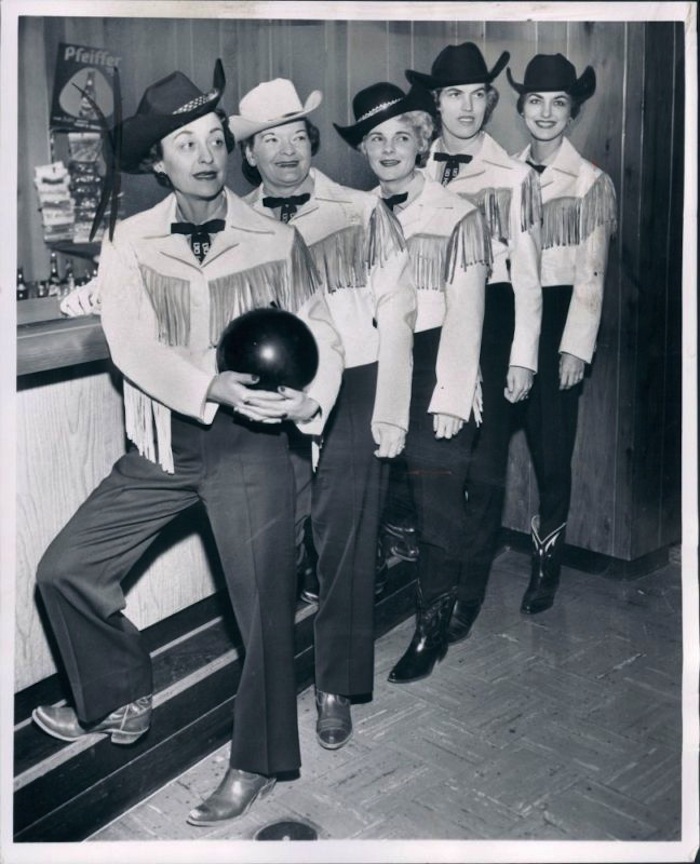 A women's bowling team from the 1950s. 
Found on the Krrb blog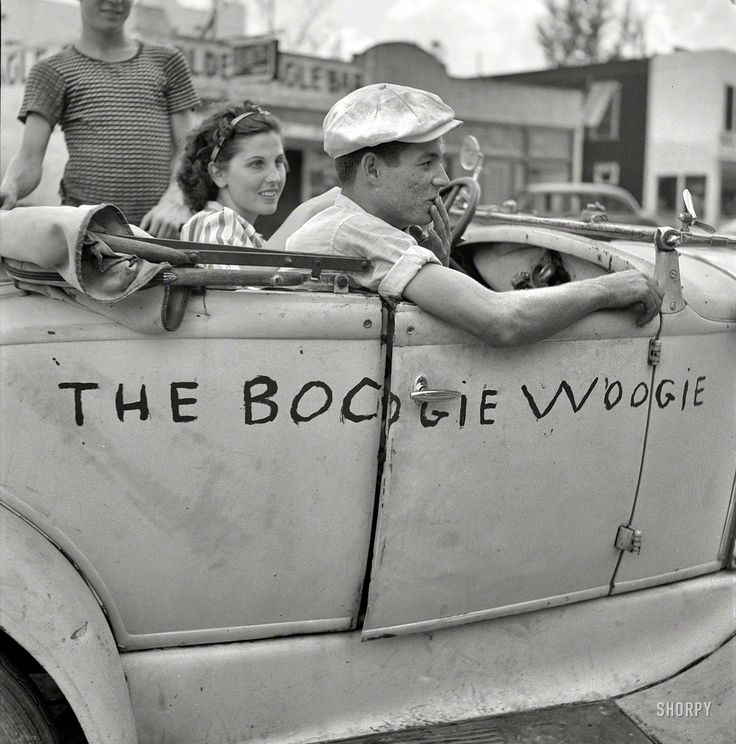 Some of the younger Osceola migratory camp members who have come to the Belle Glade post office for their mail, June 1940.  From photos by Marion Post Wolcott documenting a Farm Security Administration camp for migrants working in Florida's vegetable fields and tomato canneries.

Found on Shorpy
From a collection in the archives of the French National Library called"Mulâtresses et Quarteronnes" (mulattos and quadroons). Photographed between 1881-1887 in Fort-de-France, Martinique (overseas region of France in the Eastern Caribbean sea).
"Quadroon" was used to designate a person of one-quarter African/Aboriginal ancestry, that is one African/Aboriginal grandparent and three Caucasian grandparents. The term "mulatto" was used to designate a person who was biracial, with one black parent and one white parent. In some cases, it became a general term to refer to all persons of mixed race.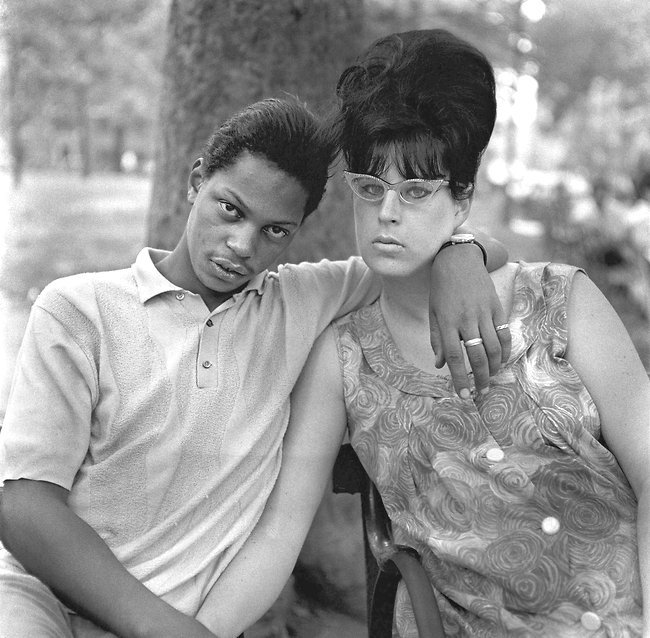 Young man and his pregnant wife in Washington Square Park, N.Y.C. 1965.
Photographed by Diana Arbus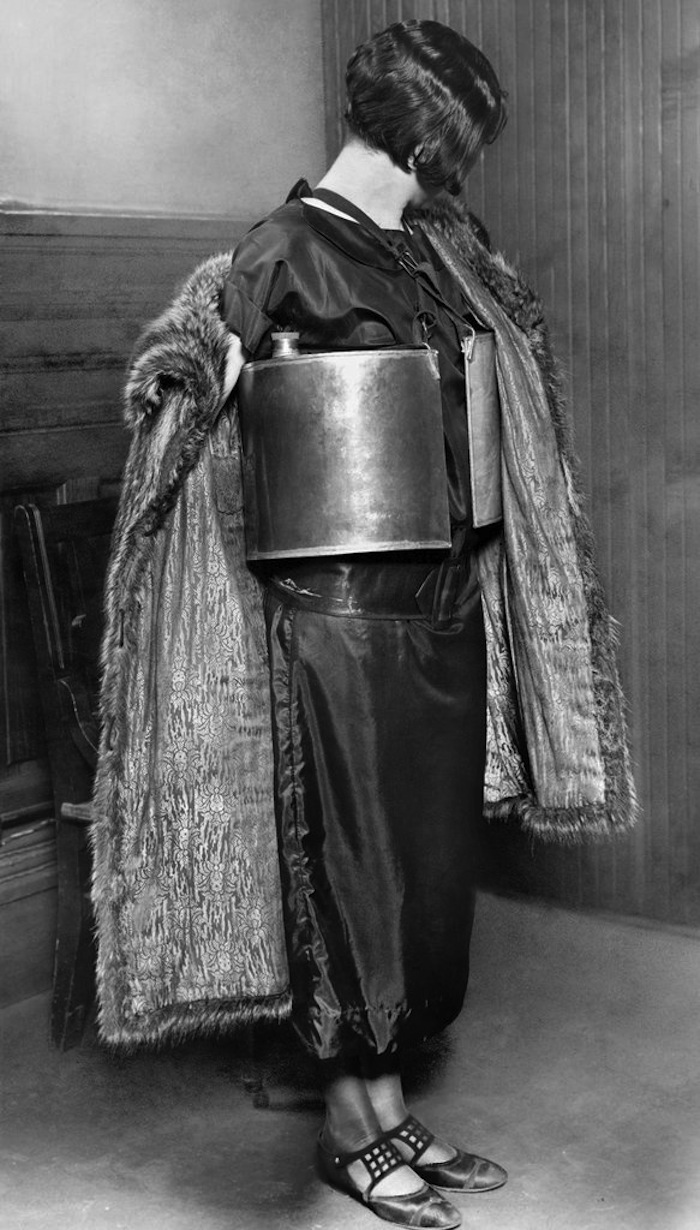 From the Mid-Week Pictorial, Jennie MacGregor, scooped up by the Minneapolis police on April 10, 1924 for "dispensing wet goods" from her bootlegger's life preserver. Its caption was headed with "A Perfect 36" — perhaps a reference to Tennessee, the 36th state to ratify the 19th Amendment, granting women's suffrage?
You can almost imagine the smirk on her face as she turns her head the other way. Found on The New York Times' The Lively Morgue.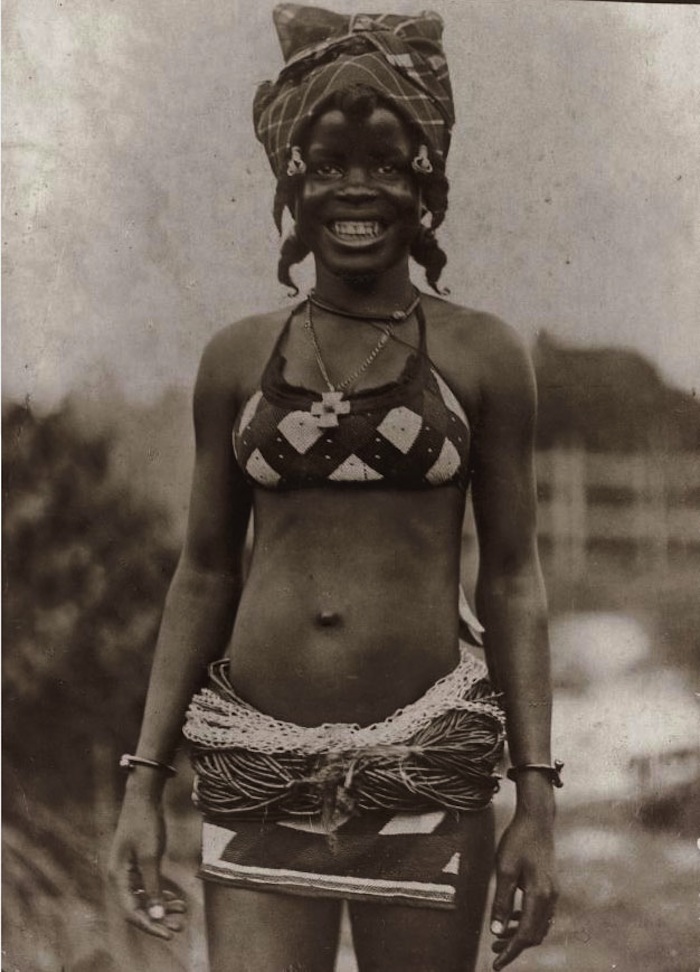 Google translated from the Dutch captions: A Bundu girl from Sierra Leone Central Africa after an ablution in indigenous party attire. Up to the moment, -the woman] must not wear cotton cloths over her body. Photographed 1925
– Netherlands National Archives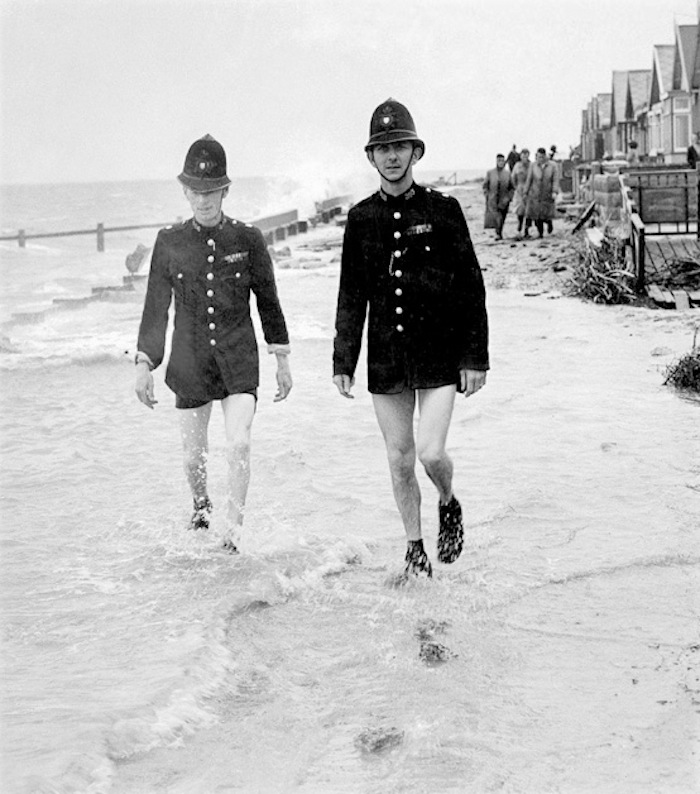 The no-pants police! An anonymous photo found here.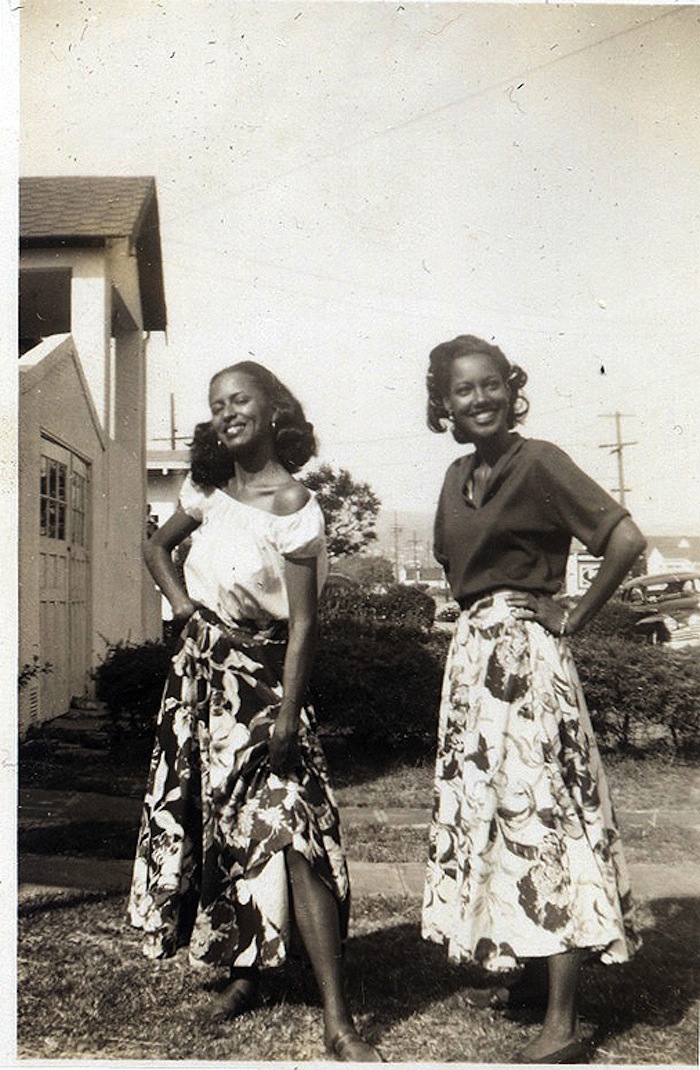 Sisters in Skirts, circa 1950's, donated by the Earl McCann Collection.
– Found on the Waheed Photo Archive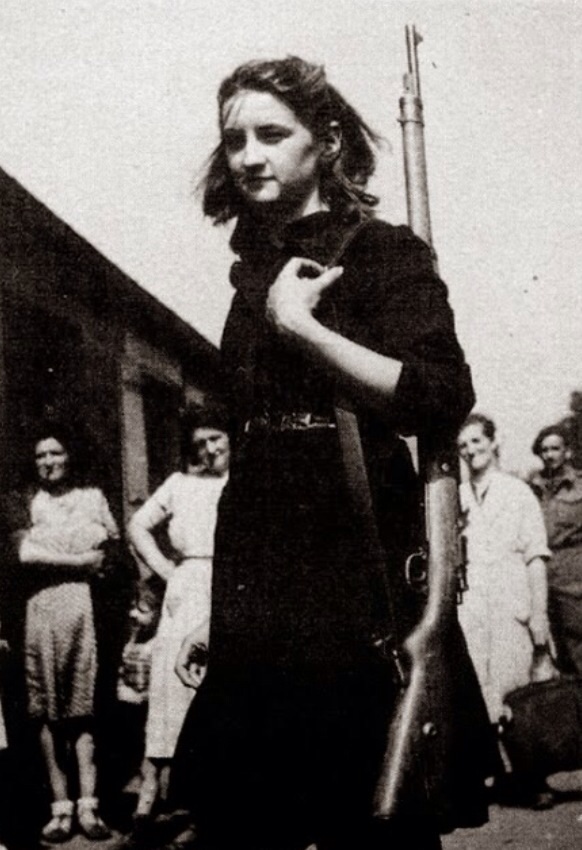 A teenage girl of the French resistance, WWII. 
–Submitted to Reddit.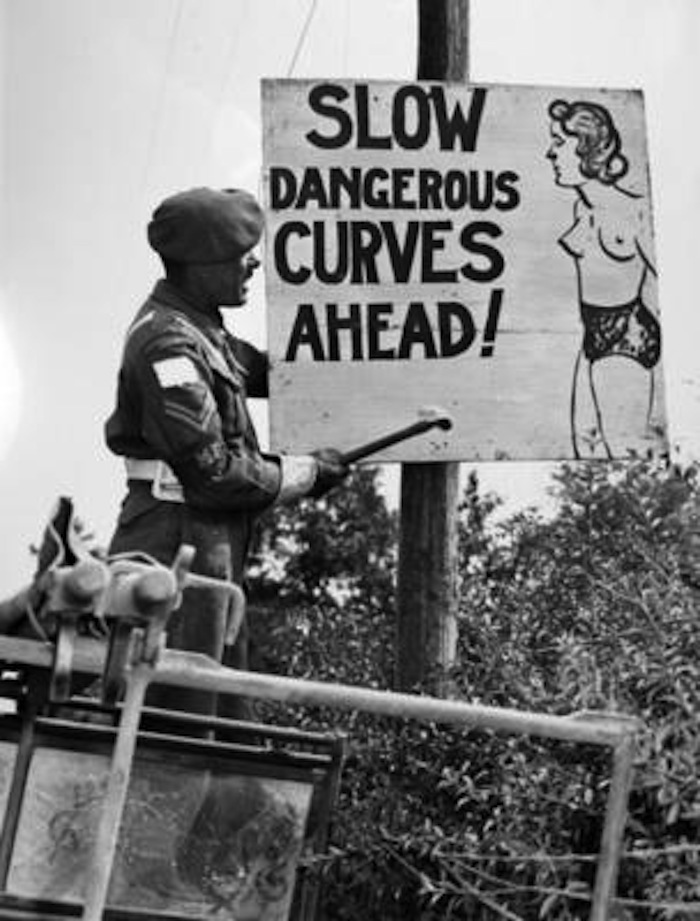 A canadian MP nails a sign warning of a dangerous road section ahead, somewhere in France, June/July 1944
Found on History Wars Tumblr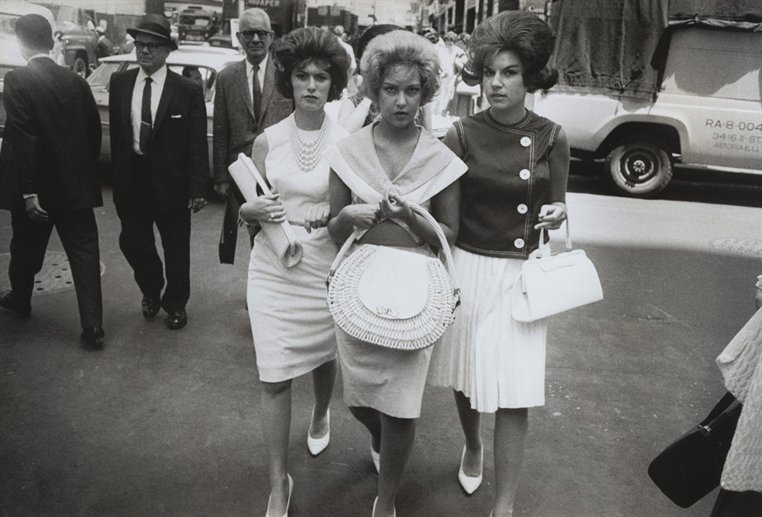 New York, 1961
Walking the walk. Photographed by street photographer Garry Winogrand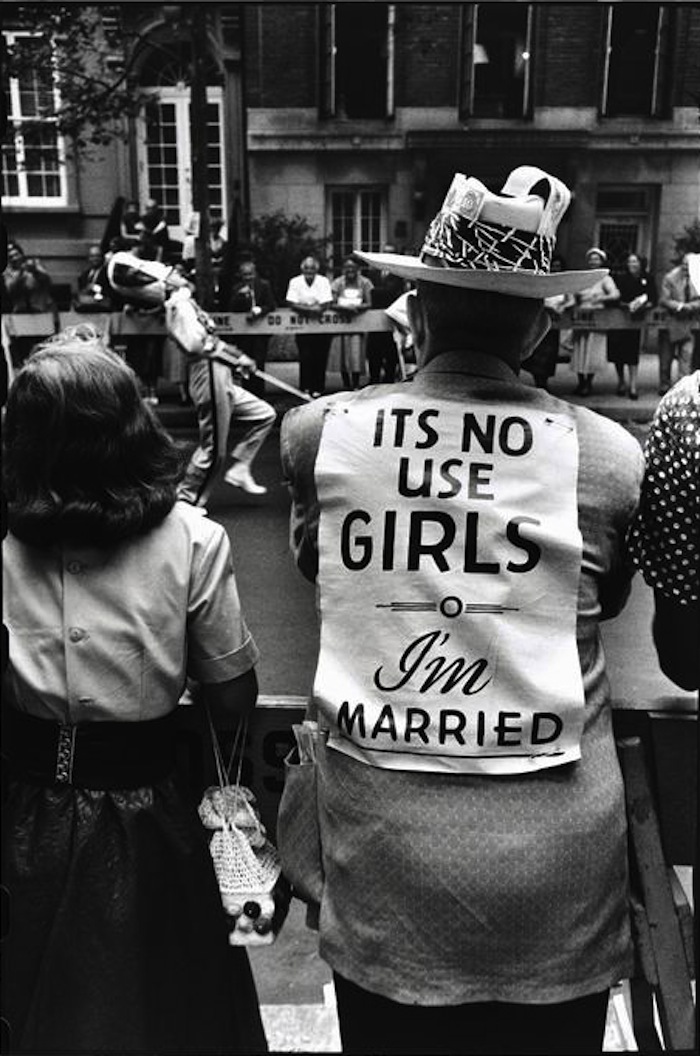 New York, 1953.
Absolutely no use. Photographed by Elliott Erwitt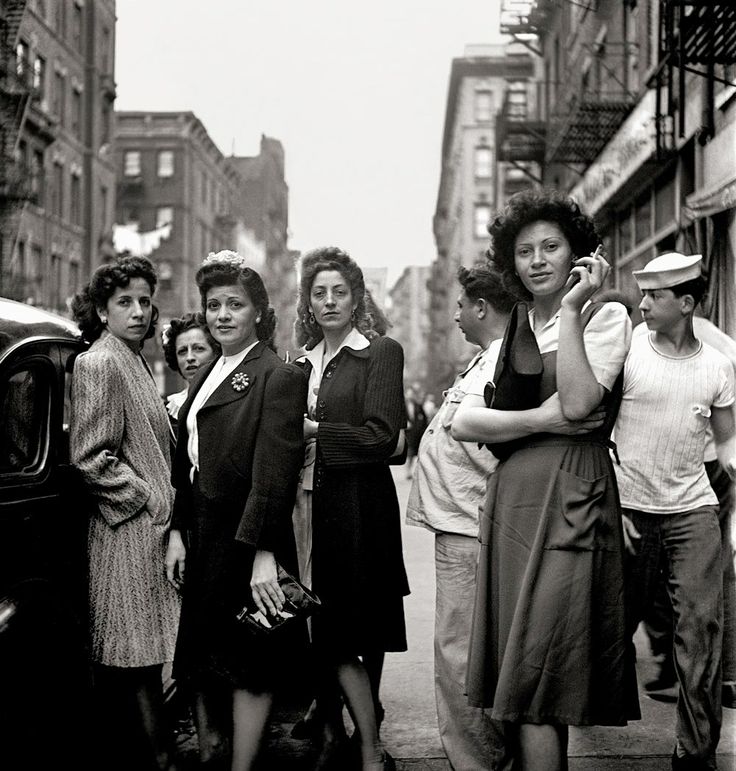 Little Italy, New York City, 1943.
Italian sass. Photo by street photographer Fred Stein.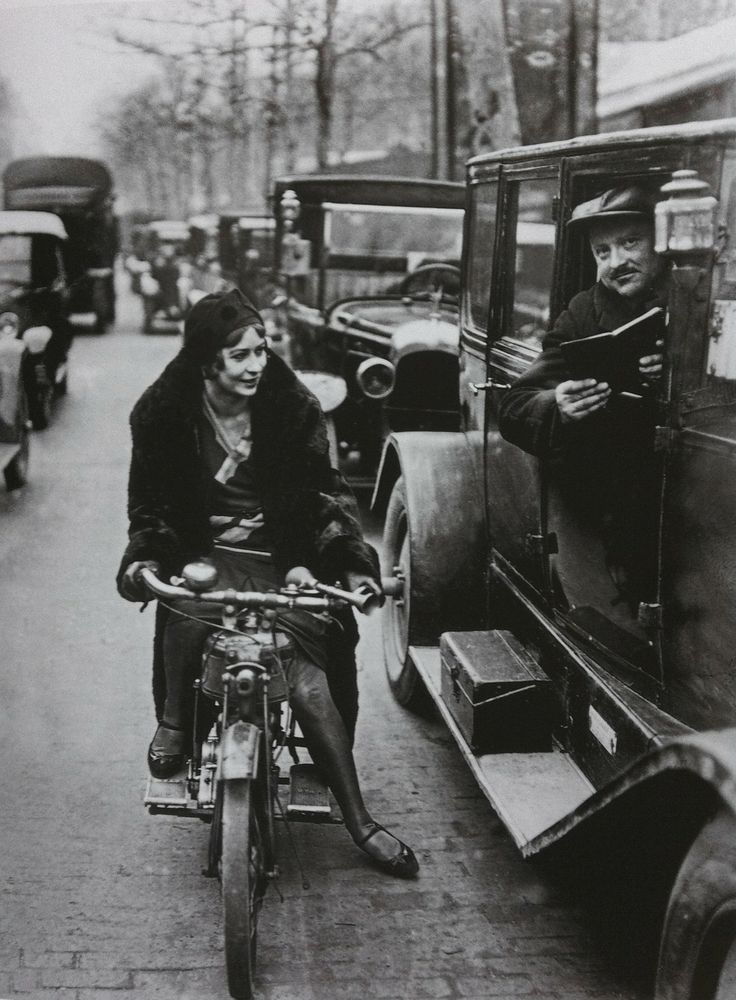 Young woman on a motorcycle asking a Parisian chauffeur for information, Paris, France 1930.
Unknown Photographer, Keystone-France/Gamma-Keystone/Getty images.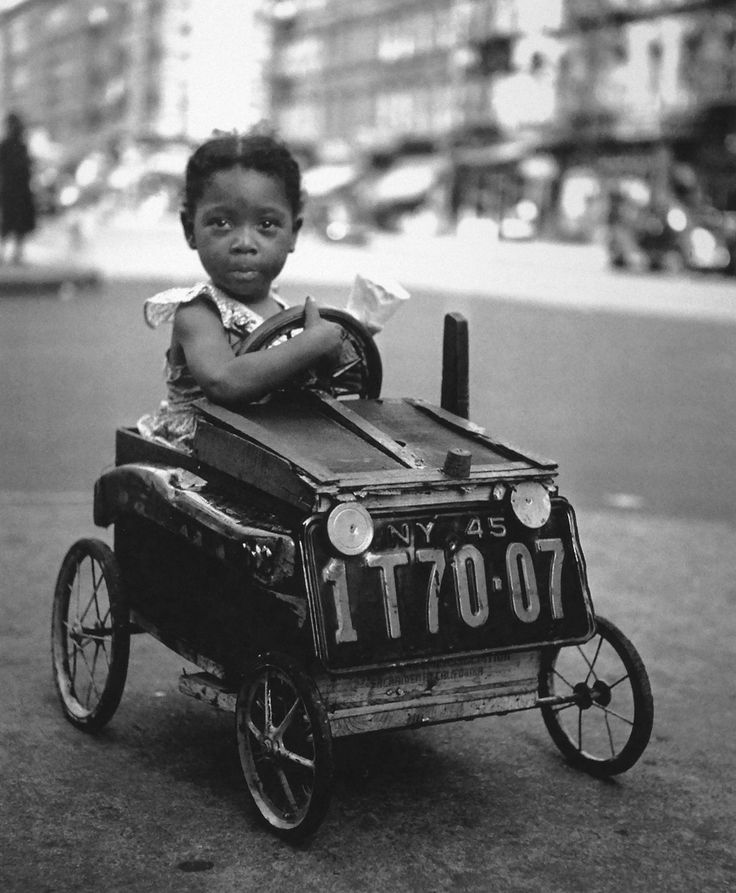 New York, 1947  
Photo by street photographer Fred Stein.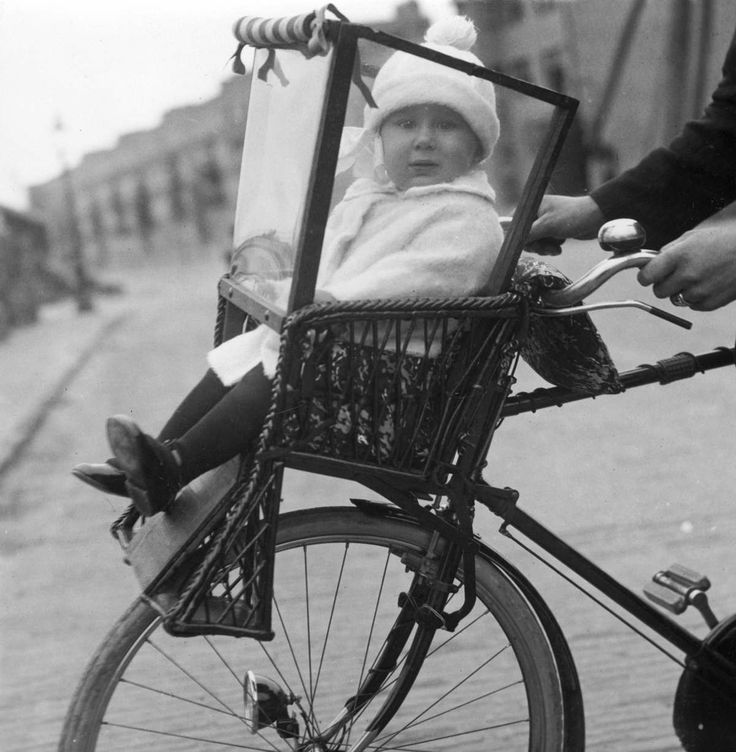 Child seat, Amsterdam, Netherlands, 1925.
–Found on Memory of the Netherlands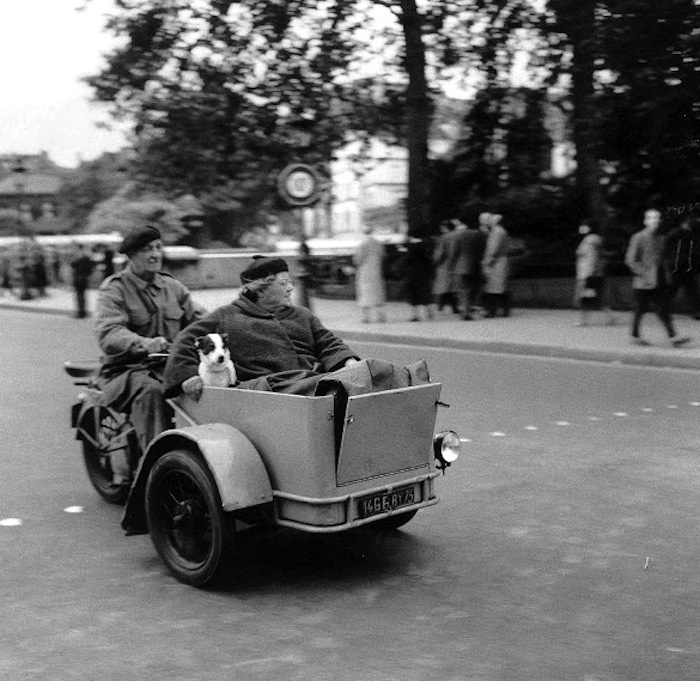 Paris, 1957
– Captured by Robert Doisneau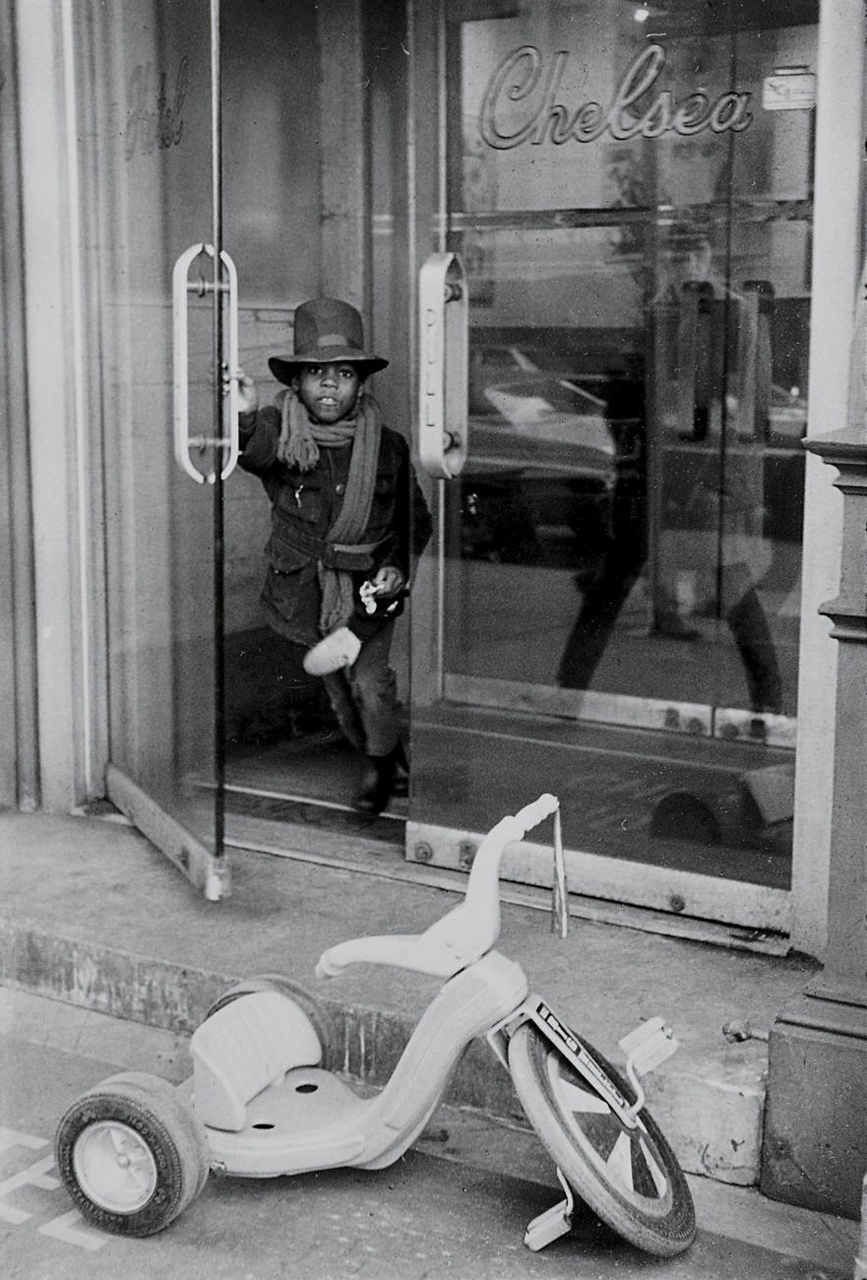 New York City, 1971
Hot wheels, man. Photographed by Louis Faurer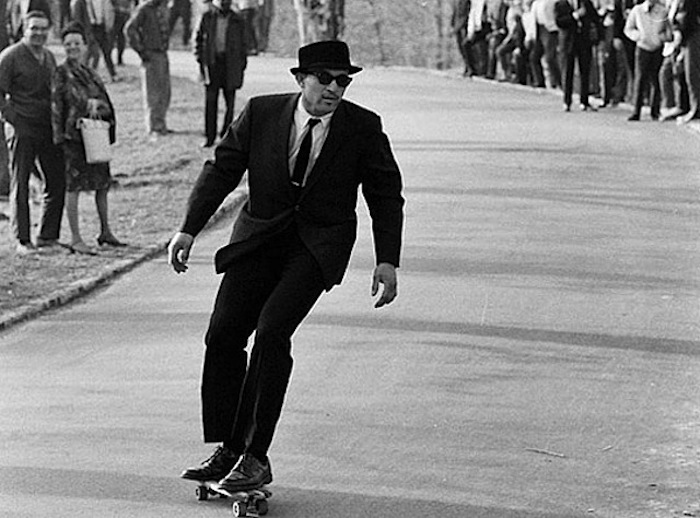 Bill Eppridge's skateboarding photos he took in New York City during the 1960s Some of the photos here almost suggest that Bill handed boards to unsuspecting visitors to Central Park, but others, like this skinny suit hipster, seem to have a good skill.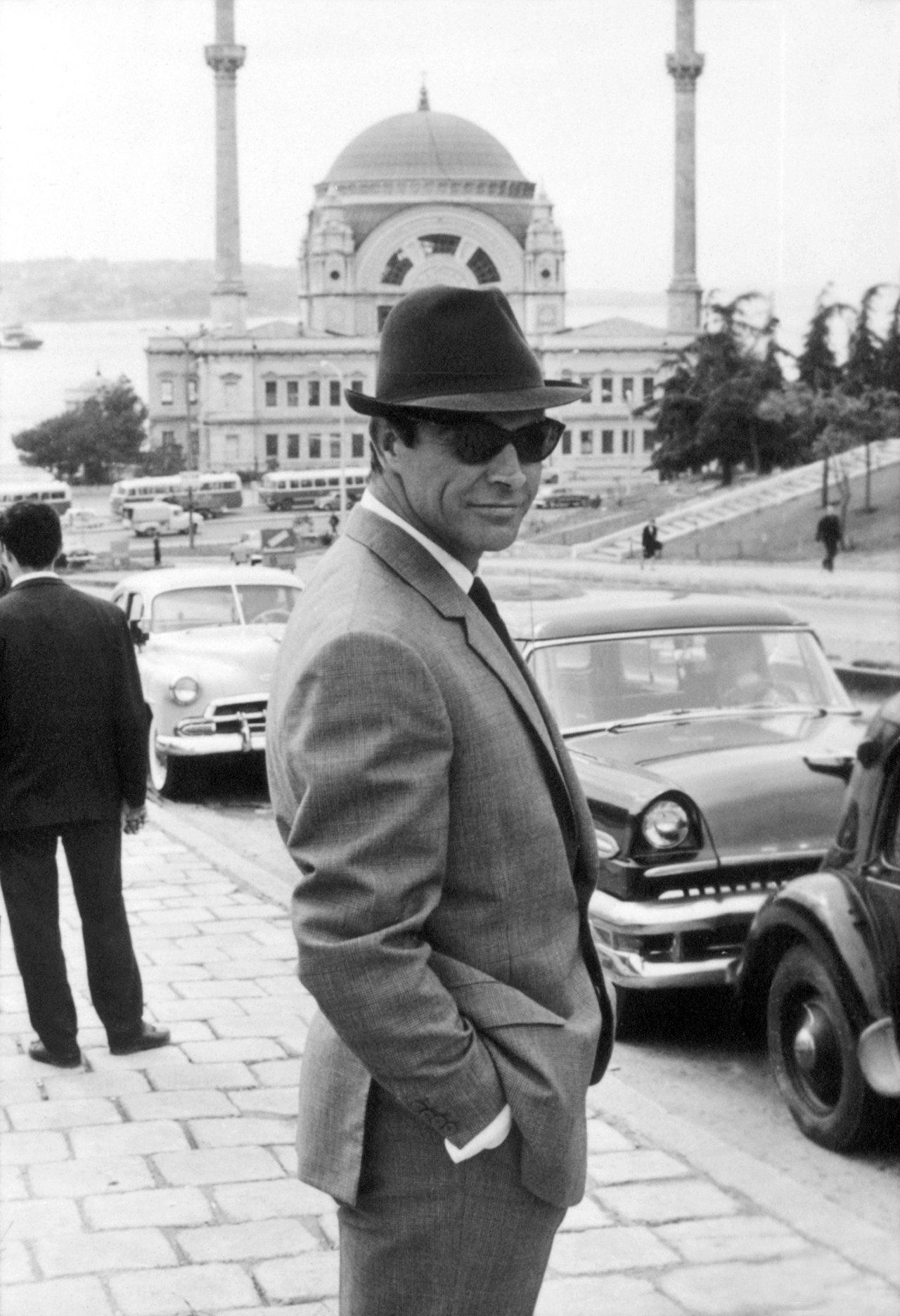 Sean Connery, Instanbul, 1963
A perpetually sassy man.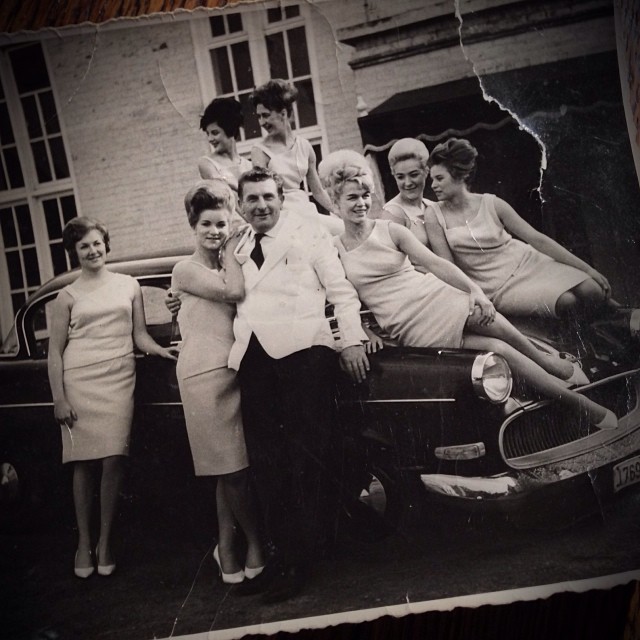 Dear Nessy, The attached picture might be something for your preserved moments-pages. It's my grandfather, surrounded by female dancers on an old timer, in front of his ballroom "De Engel" (The Angel, Ichtegem, Belgium) 50 or so years ago. Hope you like it.
Submitted by reader 
Nikolaas Dewilde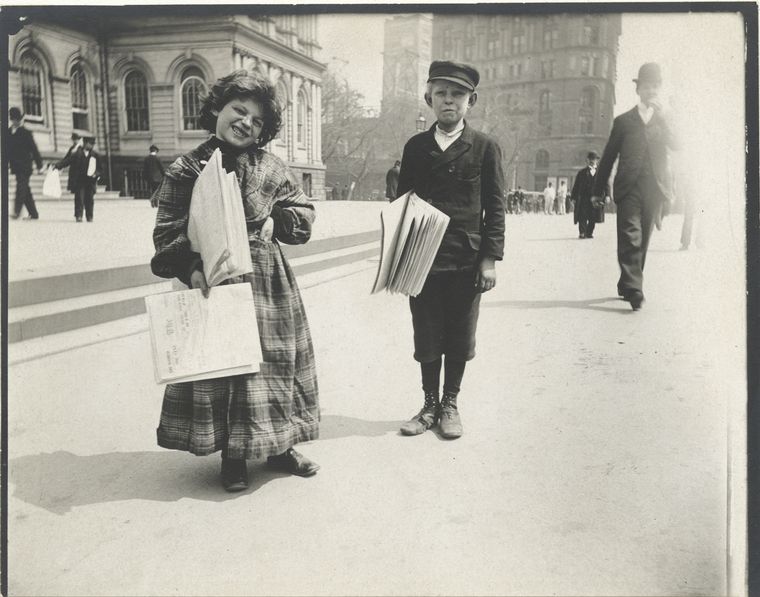 Newspaper Kids, circa 1800s, New York City 
Photographed by Alice Austen, found on the New York Public Library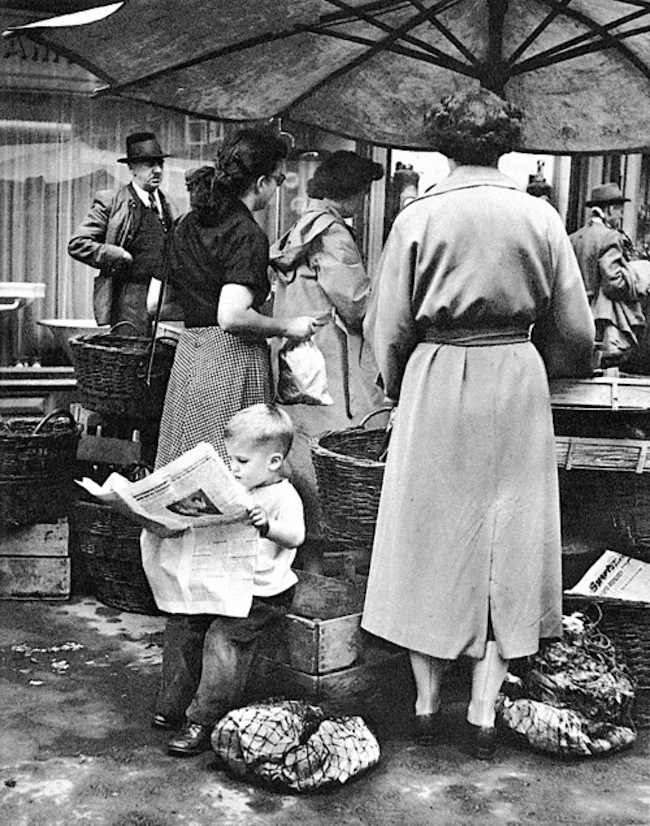 Checking the classifieds for a hot new babysitter? Photographer in 1950s New York by Peter Basch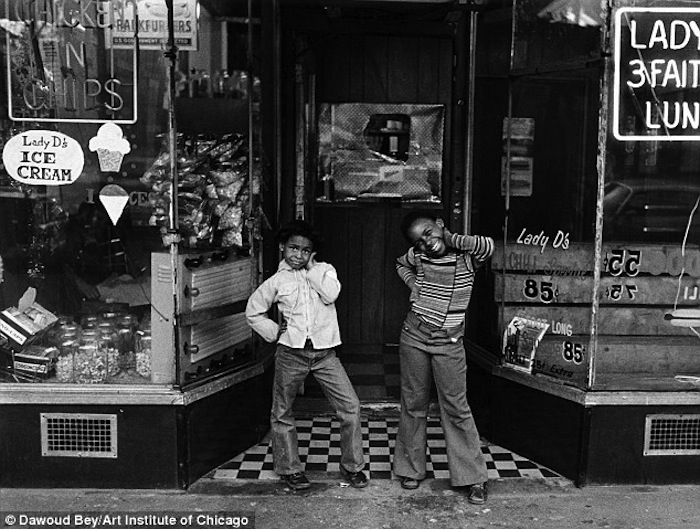 Poses for ice cream. Photographed by Dawoud Bey, from the book Harlem, USA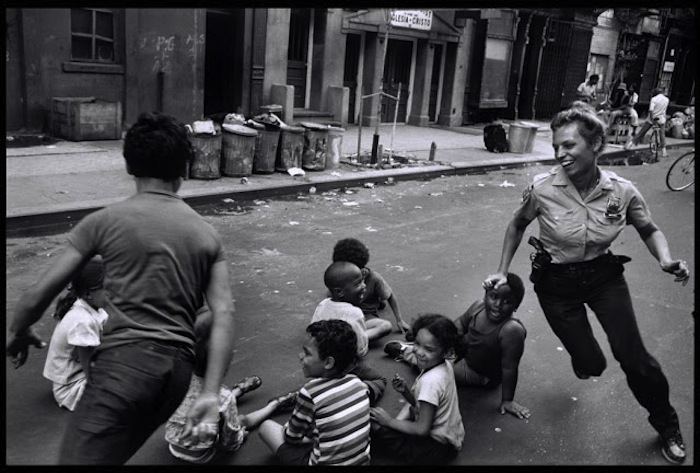 Police officer playing with the children in Harlem, 1970s. 
From a series on the New York Police Dept in the 1970s, shot by Leonard Freed / Magnum Photos.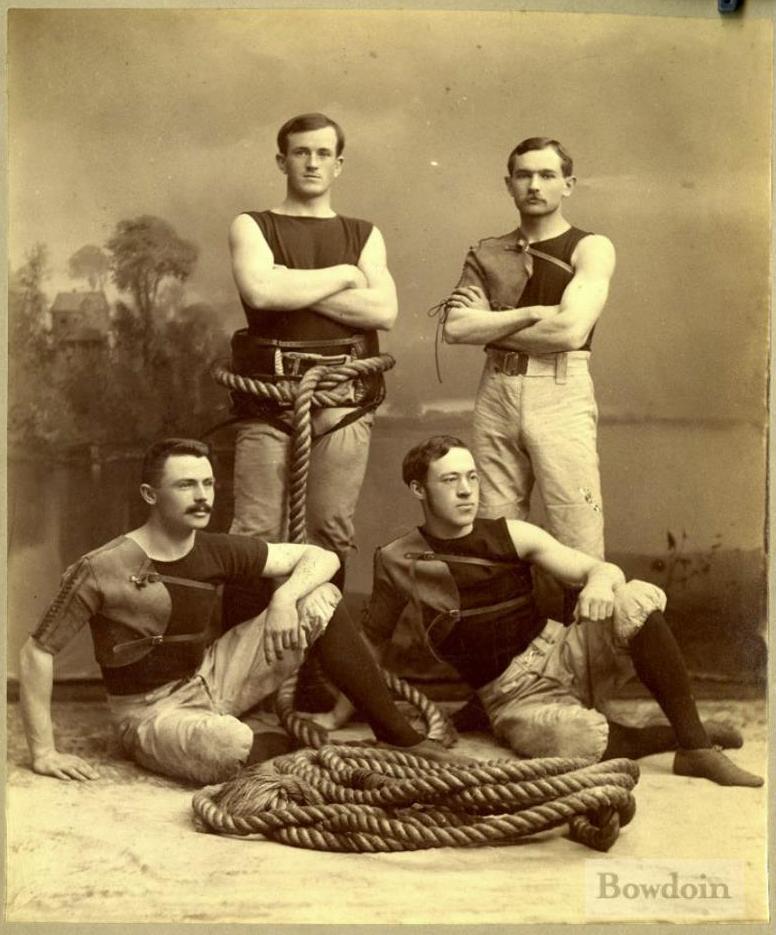 The Bowdoin College Tug of War Team, 1891.
Found on My Draguerreotype Boyfriend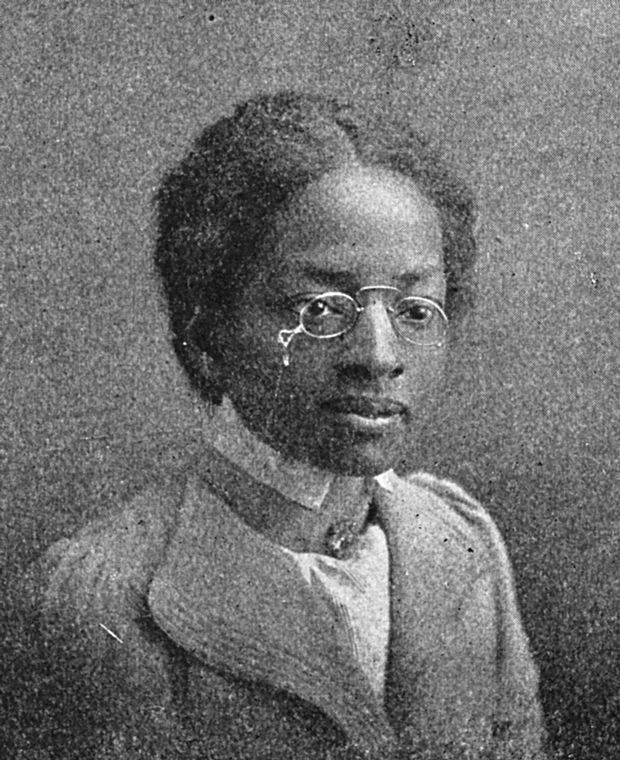 Miss Mary Kimble; Assistant Principal at Houston [Academy], 1902 
Sassy specs! Found on the NYPL Digital Library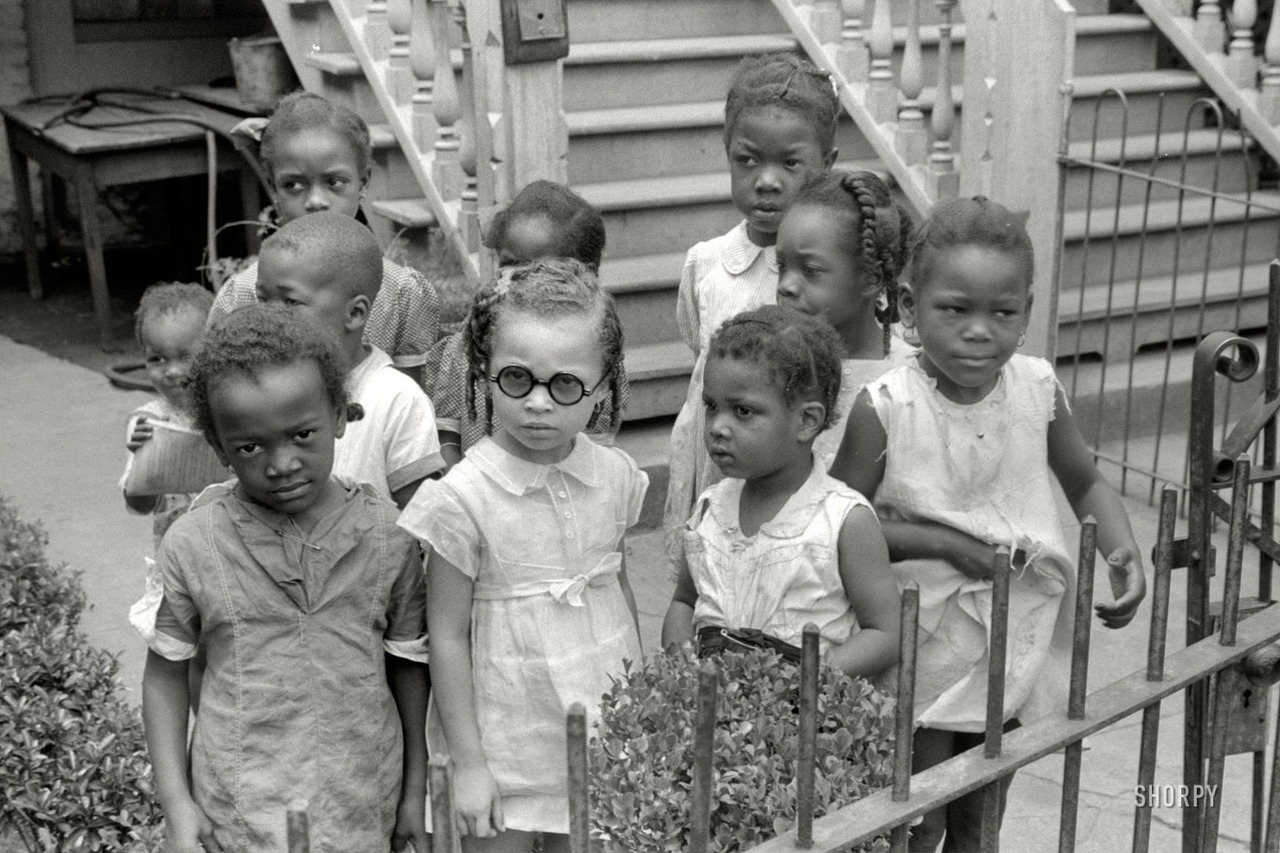 New Orleans, 1940.
The girl in the middle! Photograph by John Vachon, found on Shorpy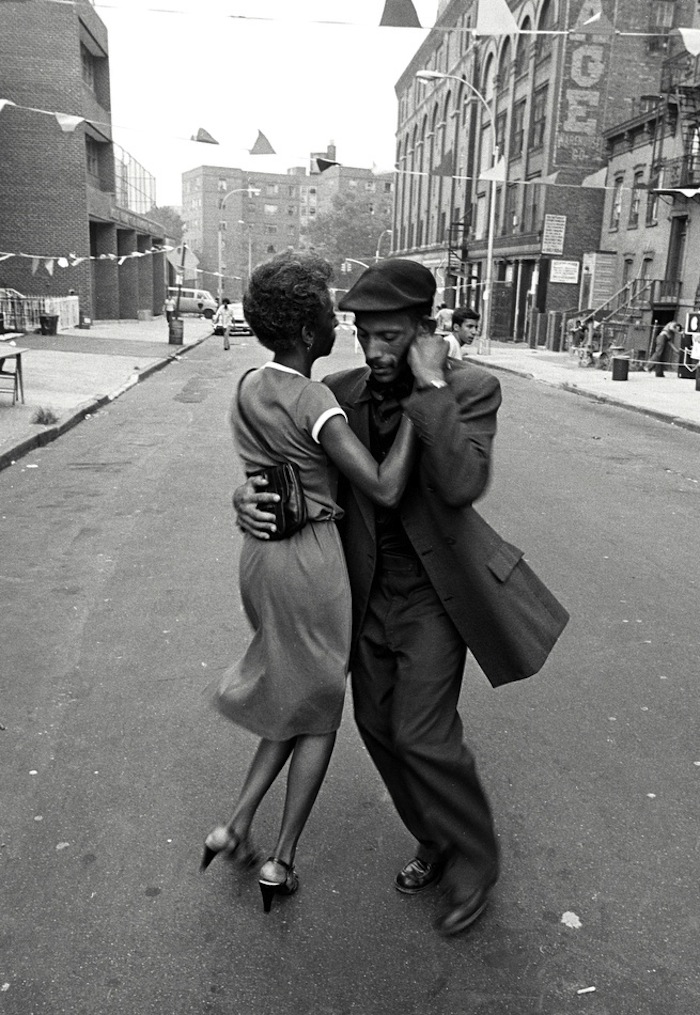 Dancers in Mott Haven, The Bronx, August 1956, near grandma's house.
Photograph by David Gonzales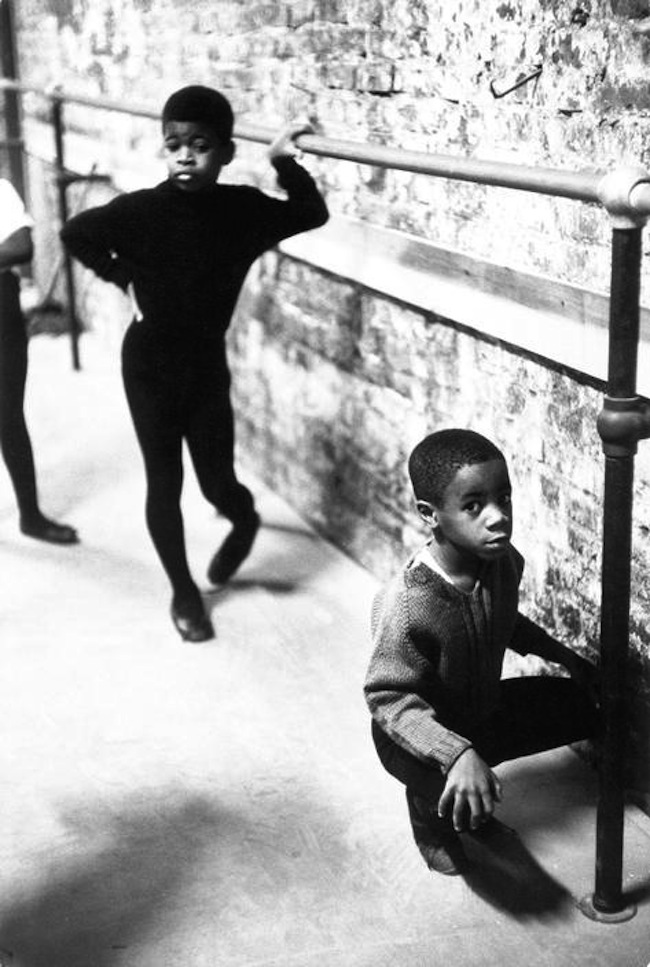 Harlem Neighbourhood ballet class, 1968
Photo by Eve Arnold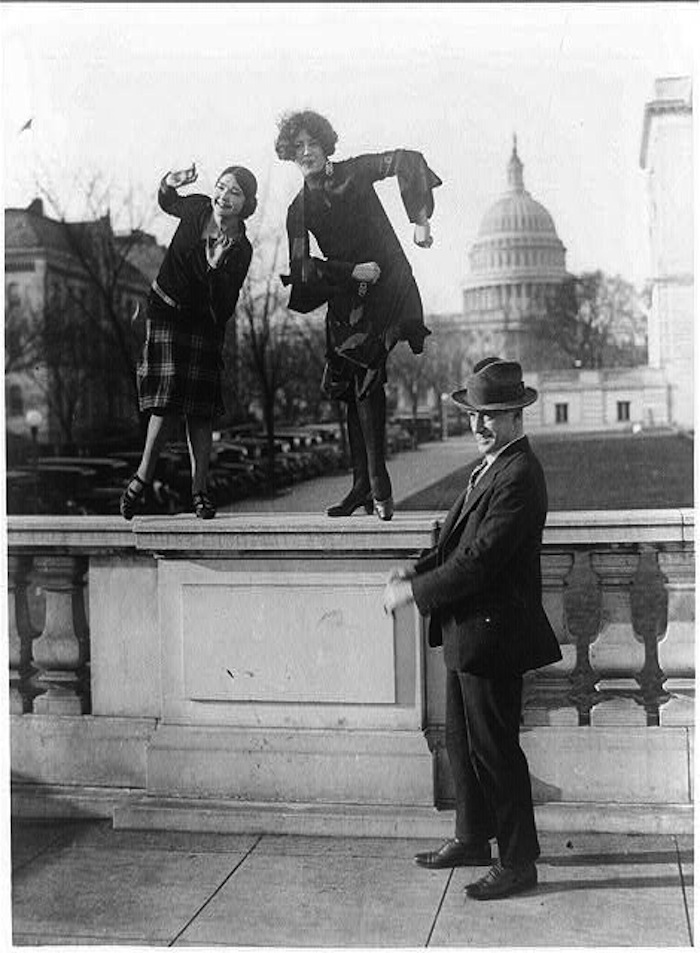 Flappers at the Capitol c. 1920s
Hanging out with some Don Draper lookalike. Photographer unknown, found on Imgur.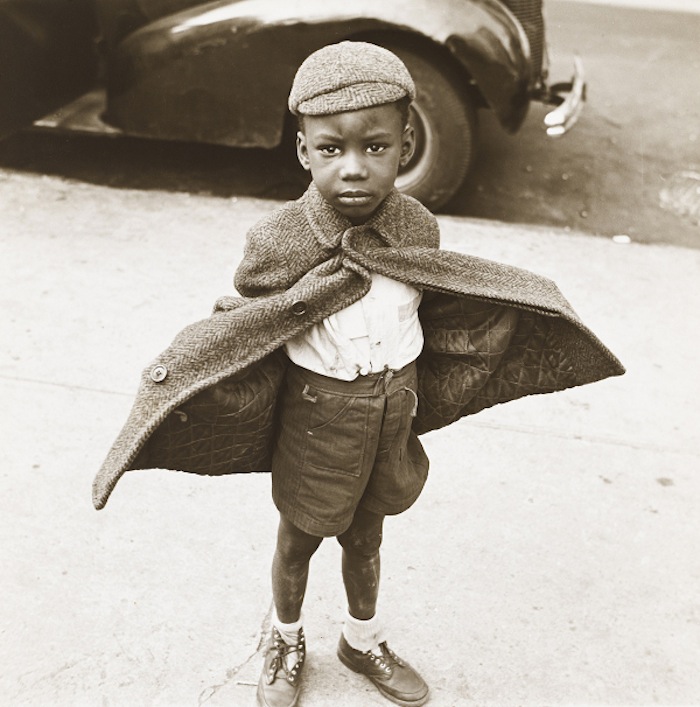 Butterfly Boy, 1949, New York
Photographed by Jerome Liebling, found on The Jewish Museum Website
Longchamps, Frankrijk, 1929.
Other than those painful looking shoes, I'd say she's looking pretty sassy. Found on Memory of the Netherlands.
A stylish young Kenyan woman holding her pet deer in Mombasa, Kenya, 1909
– (c) Underwood & Underwood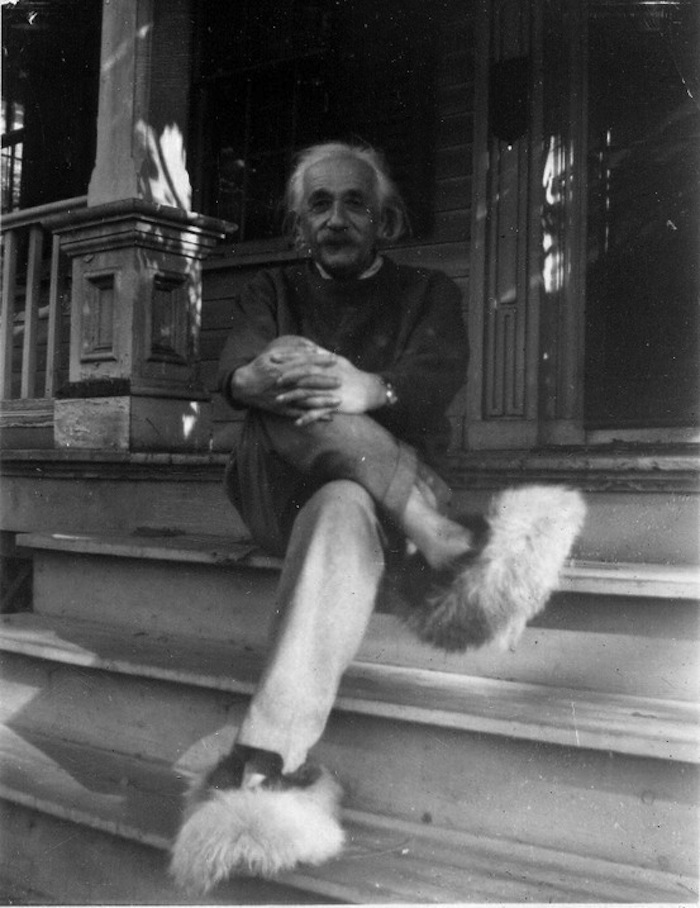 Albert Einstein in Fuzzy Slippers
Who knew that brainiac had such sass! Photographer unknown, found here.