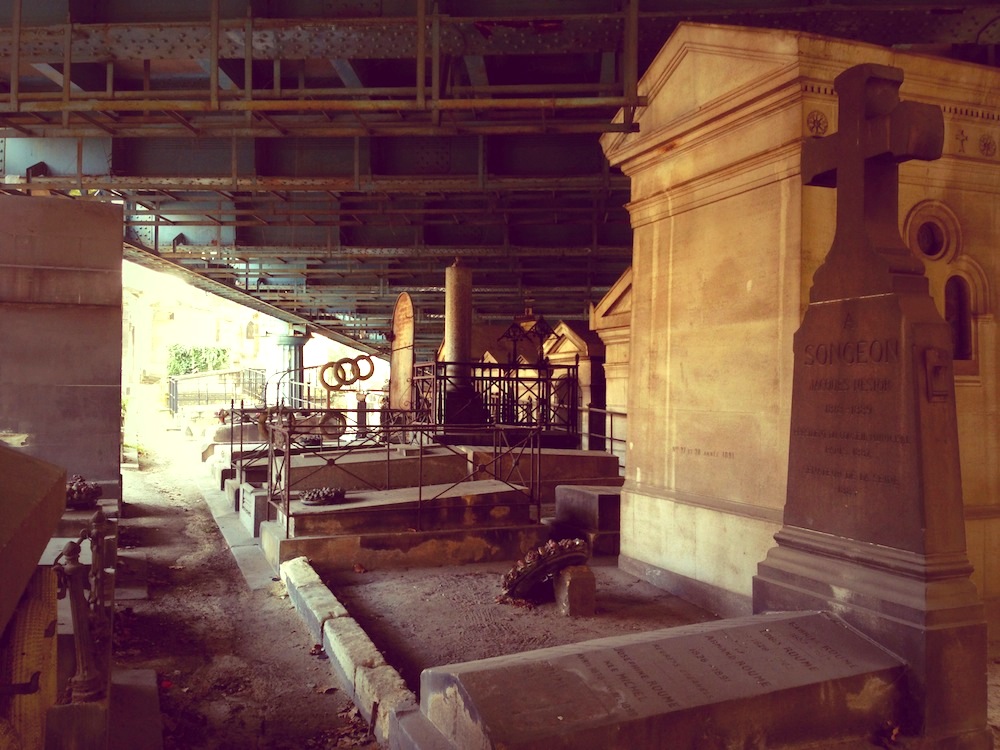 At the foot of Montmartre under a heavy wrought-iron bridge that skims the tips of blackened mausoleums, forgotten souls are spending their after lives in perpetual darkness– not exactly what they might have had in mind when they reserved the best plots in the house for their final curtain call…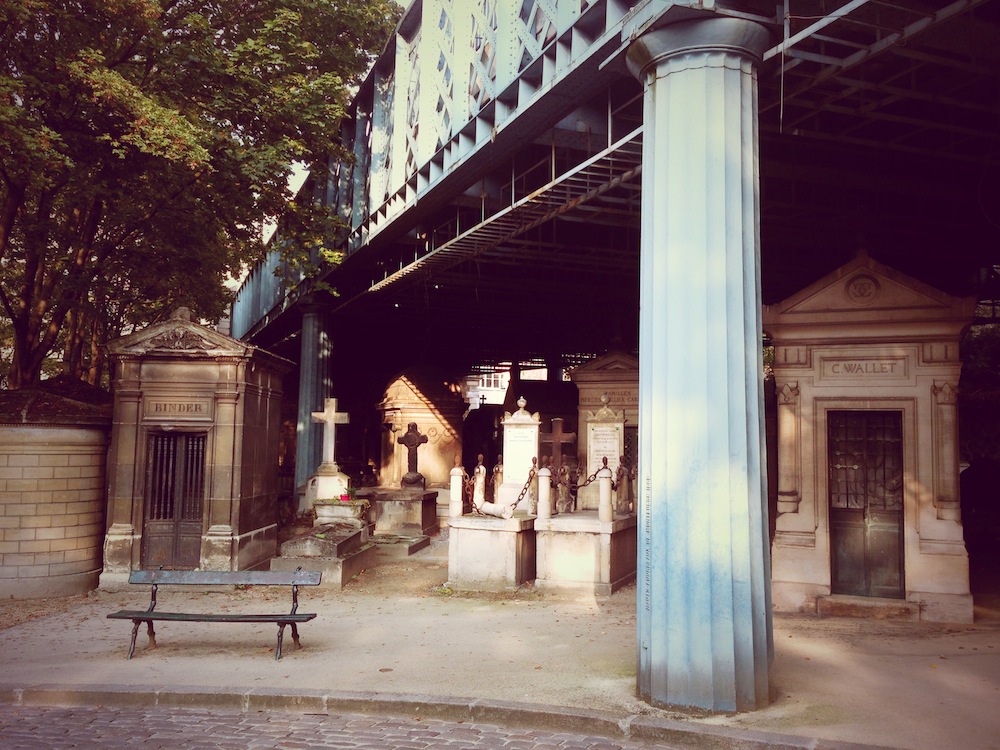 Cemeteries are usually curious places to begin with, but the Cemetière de Montmartre is a very particular sort of misfit in the Parisian urban landscape. The clunky industrial blue iron bridge and the intricately carved stone mausoleums from another era are like mismatched puzzle pieces trying to fit together in this evolving city. But of course, the cemetery was here first, dating all the way back to the French revolution when it was first used as a makeshift mass grave.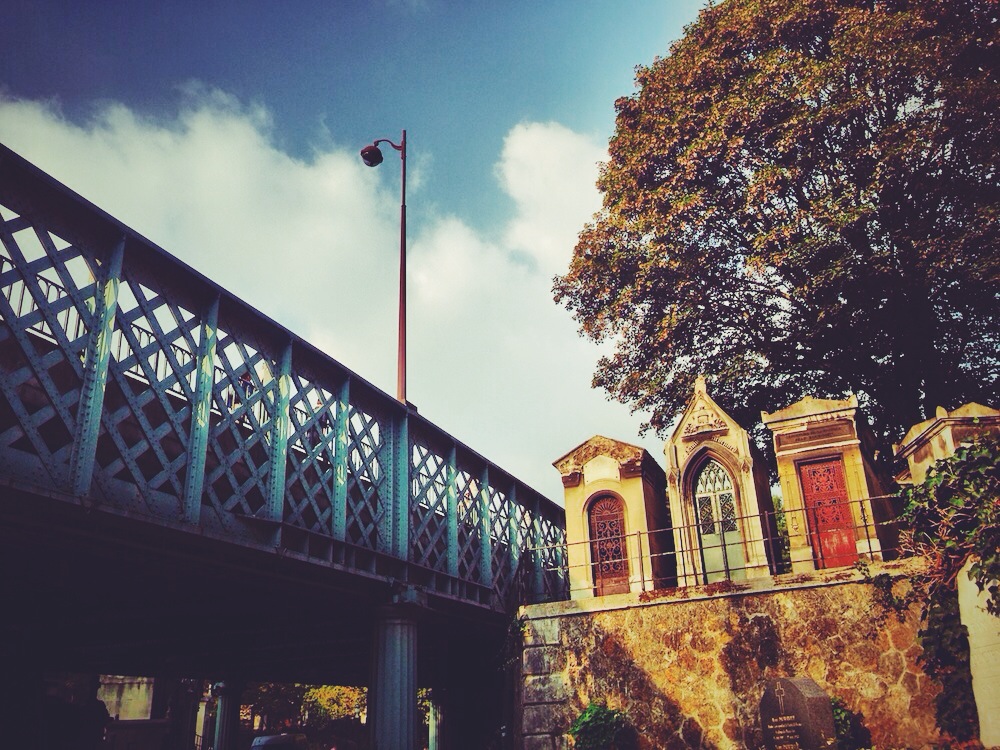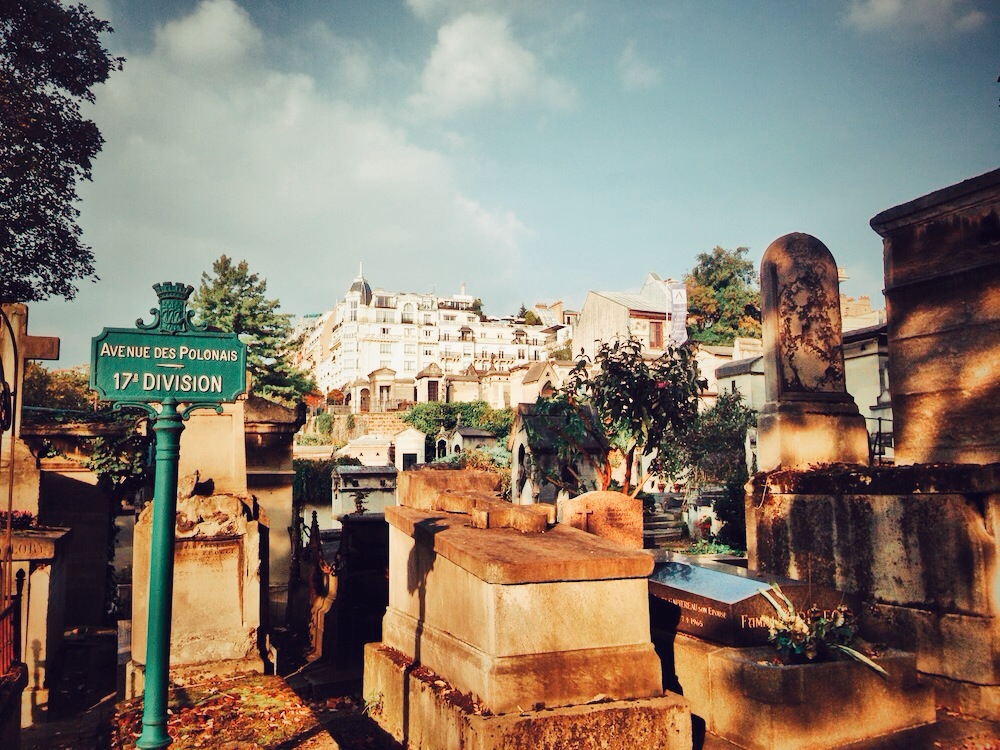 It was built below street level, in the hollow of an abandoned gypsum quarry located west of the Butte near the beginning of Rue Caulaincourt. Renowned local artists of Montmartre such as Degas were buried here, and many families of the 19th century Parisian elite paid top dollar for prime plots near the entrance of the cemetery where the sun would always shine on the graves of their ancestors and honour their family legacies for centuries to come.
Or so they thought…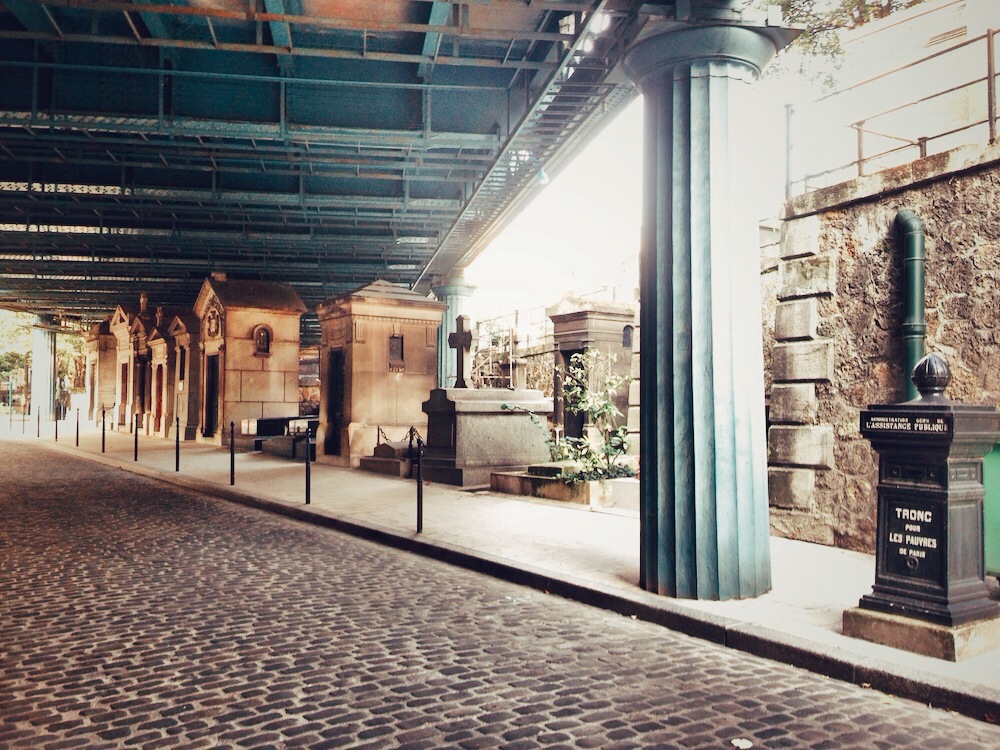 Baron Haussmann, the man responsible for the transformation of Paris as we know it today, had other ideas. As part of his urban planning that saw wide and straight avenues cut through the chaotic mass of small streets of which Paris was then composed, he wanted to build a road to Montmartre that would open it up to the West of Paris.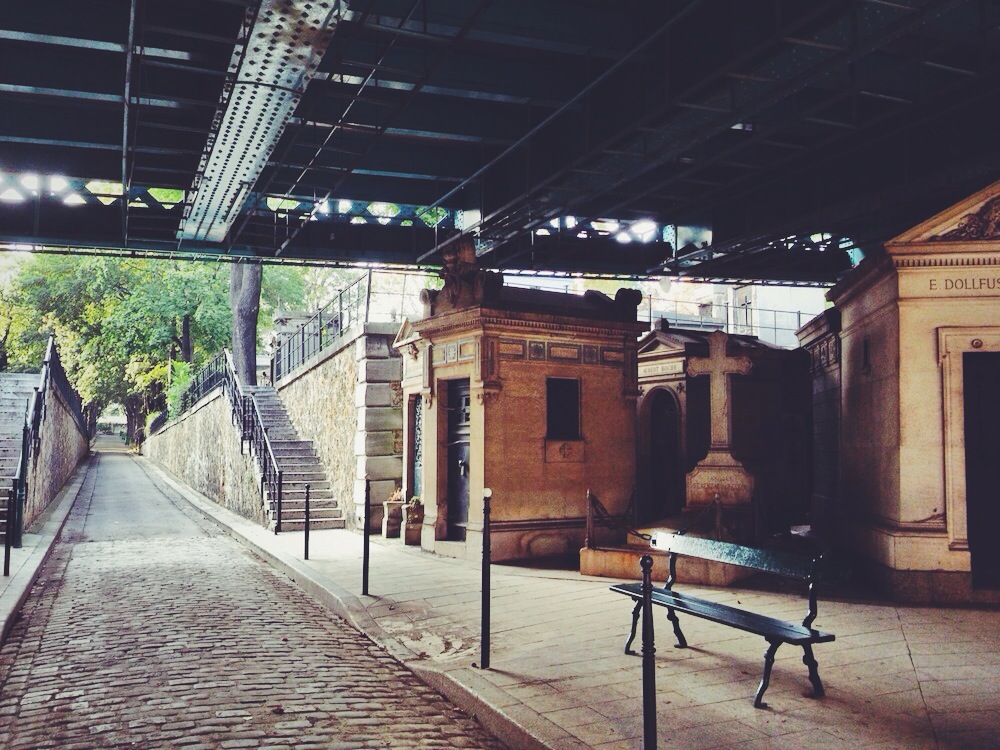 It just so happened that his plan involved trampling all over quite a few graves…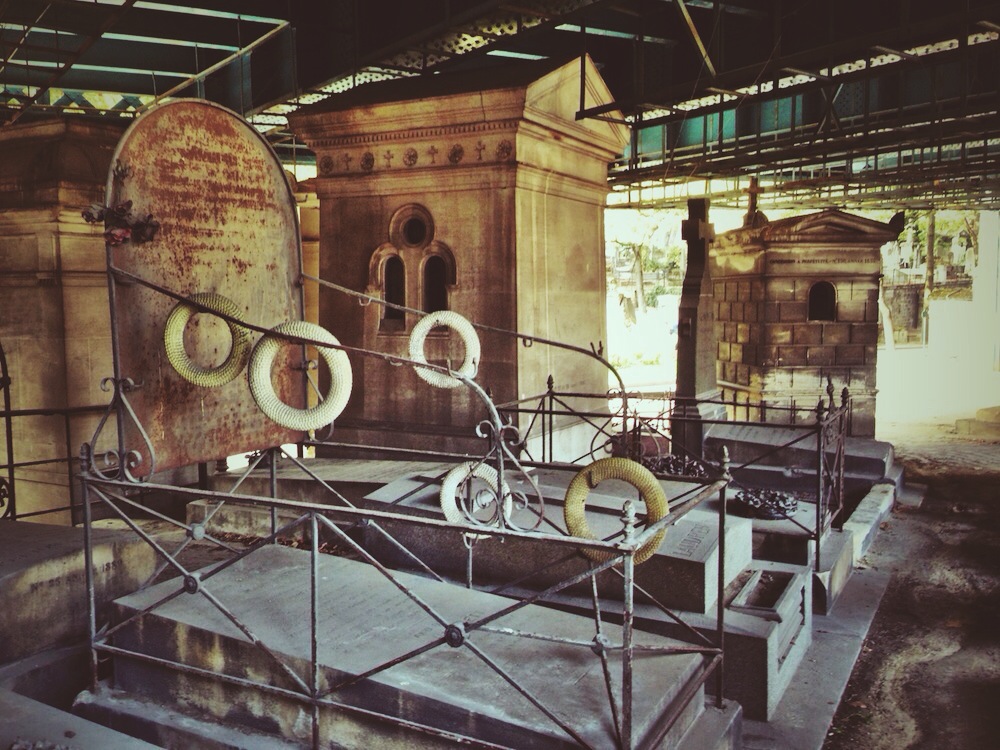 As construction of the bridge began and the city of Paris began moving several graves to make room for the giant metal pillars, the protests began. The families whose graves would be disturbed by the bridge were offered new plots, free of charge, but one family in particular, descendants of a French admiral, Charles Baudin, were having none of it and took the case all the way to the French sentate. The project was debated in the senate and eventually the families won the case, halting construction of the bridge.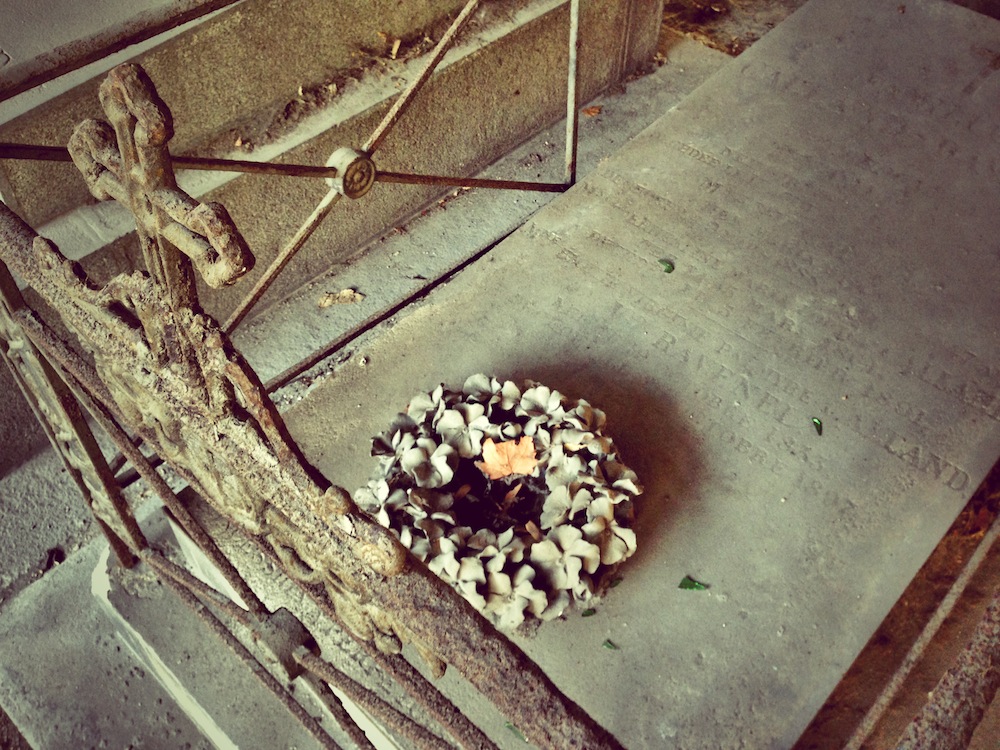 Only six years later in 1867, Haussmann managed to find his way around it and despite strong opposition, the bridge was finally built, leaving countless graves in the perpetual shadow of Parisian urbanisation.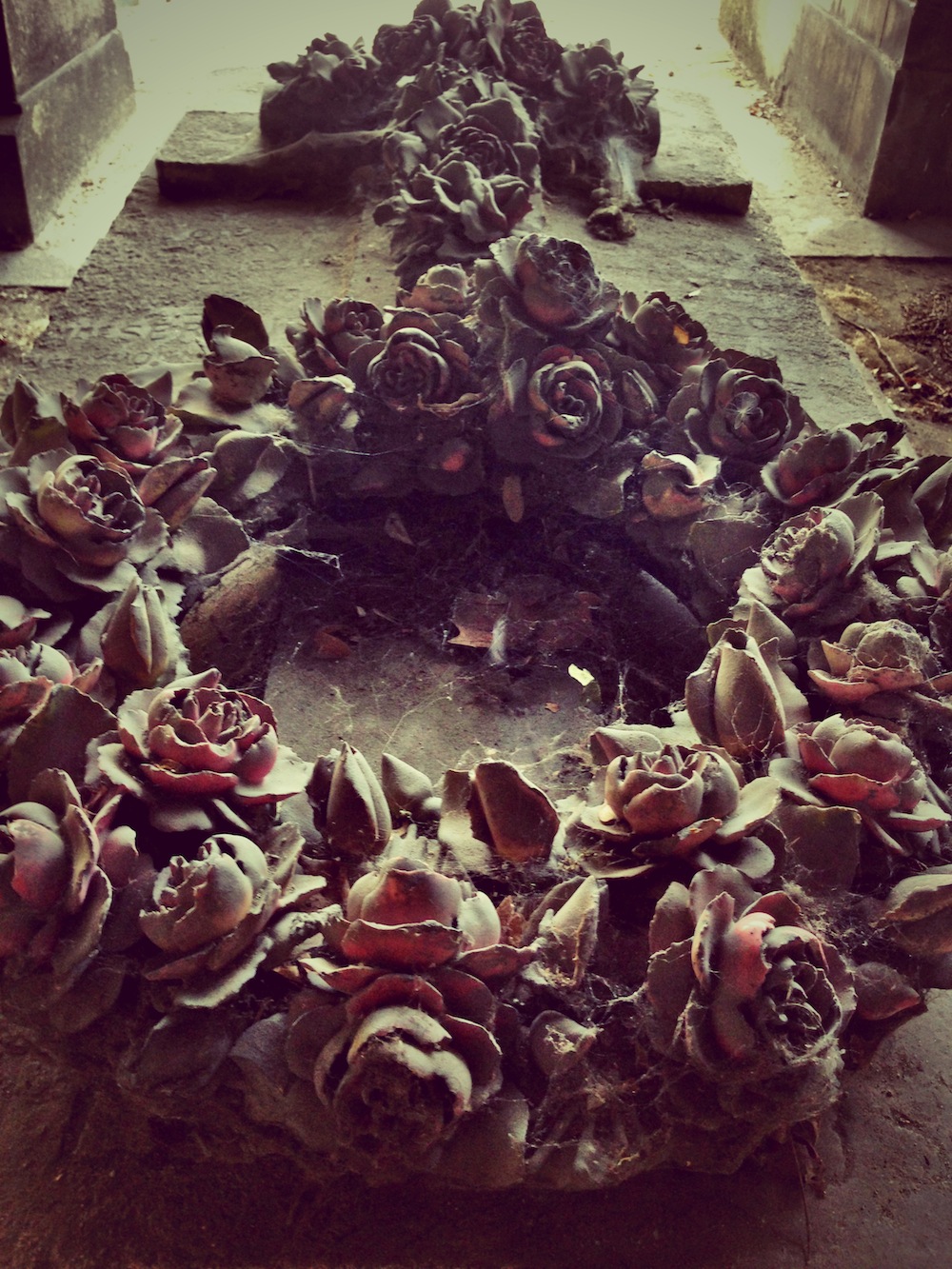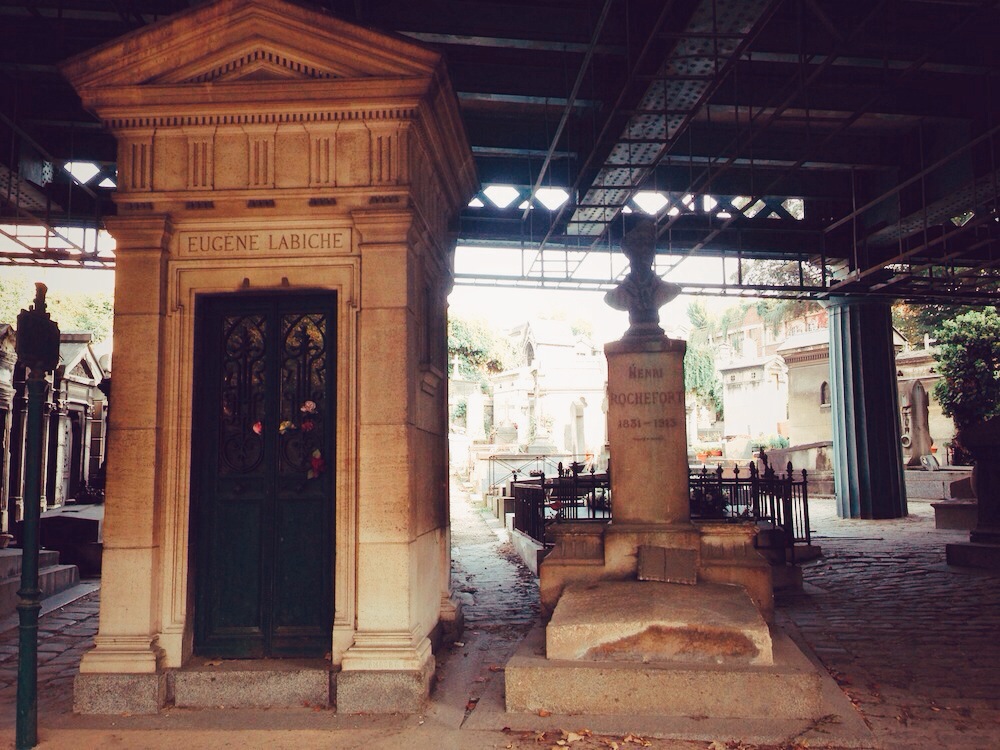 Strangely enough, this outrageous lack of respect for the dead makes it one of the most fascinating cemeteries I've ever been to. Opposite symbols, past and future, tangled here together; Haussmann's error in judgement makes for beautiful irony.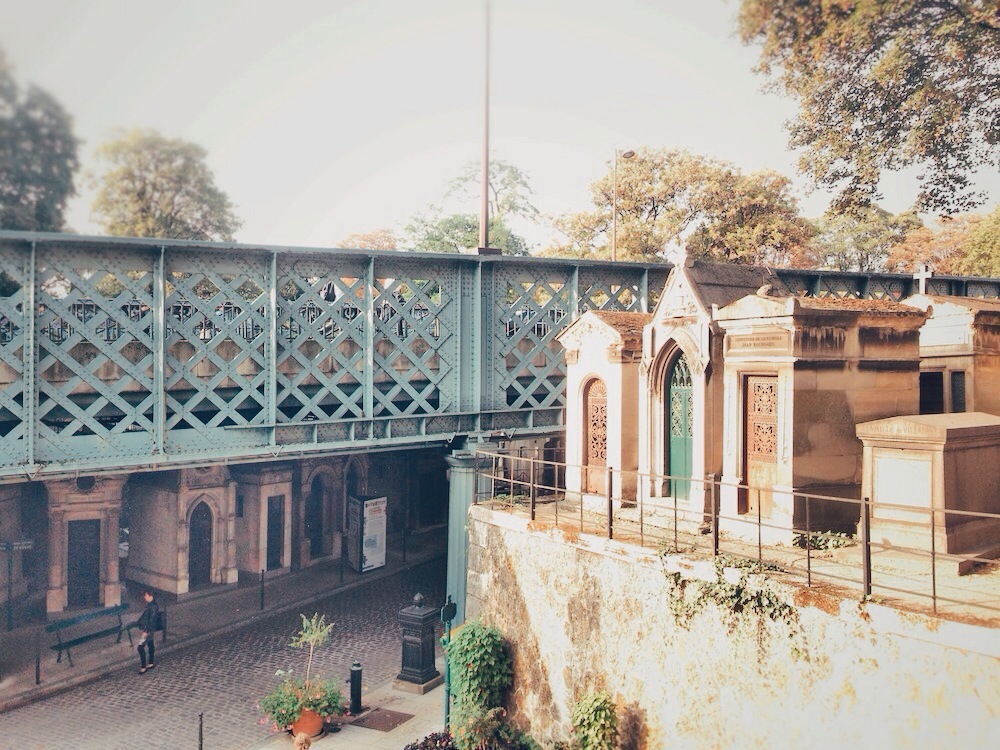 In our rapidly ever-changing urban landscapes, you have to wonder if something like this would be allowed to happen today?
If you're in Montmartre, find the Parisian cemetery under the bridge.