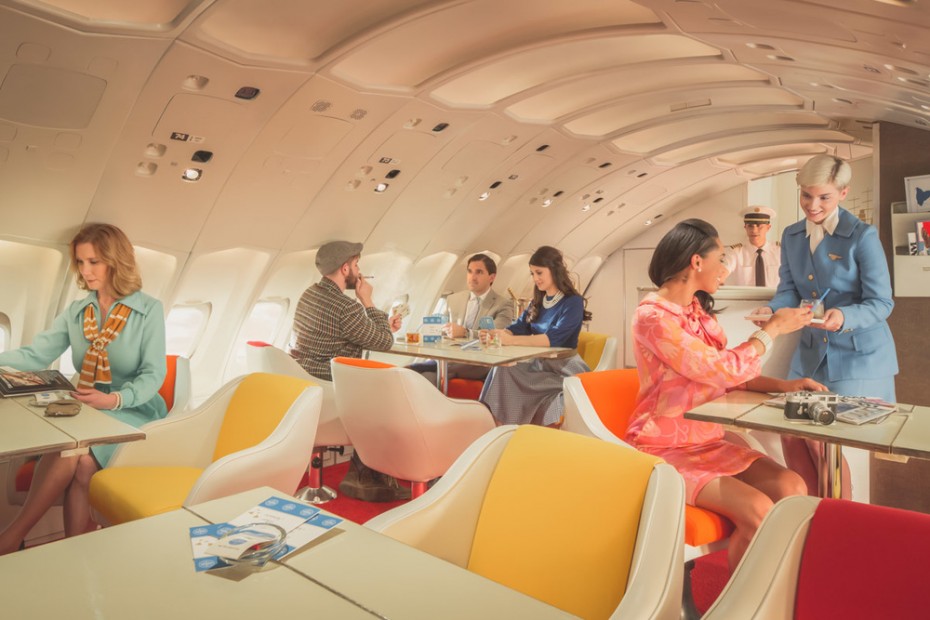 Remember that time I told you about the guy who built a 1970s Pan Am airplane in his garage? Self-confessed "airplane nerd", Anthony Toth as you may recall, spent nearly $100,000 on a partial replica 1970s Pan Am '747 that includes all the bells and whistles of a real 1970s Pan Am 747, from the powder blue seats and spiral staircase to small in-flight accessories such as genuine headphone sets, vintage magazines, ice buckets, salt and pepper shakers and cocktail napkins, which Toth has travelled far and wide to find.
But the lingering question you might be asking is, why? … (apart from the convenience of being able to host time-travel dinner parties inside a vintage airplane, which Anthony of course does on occasion)…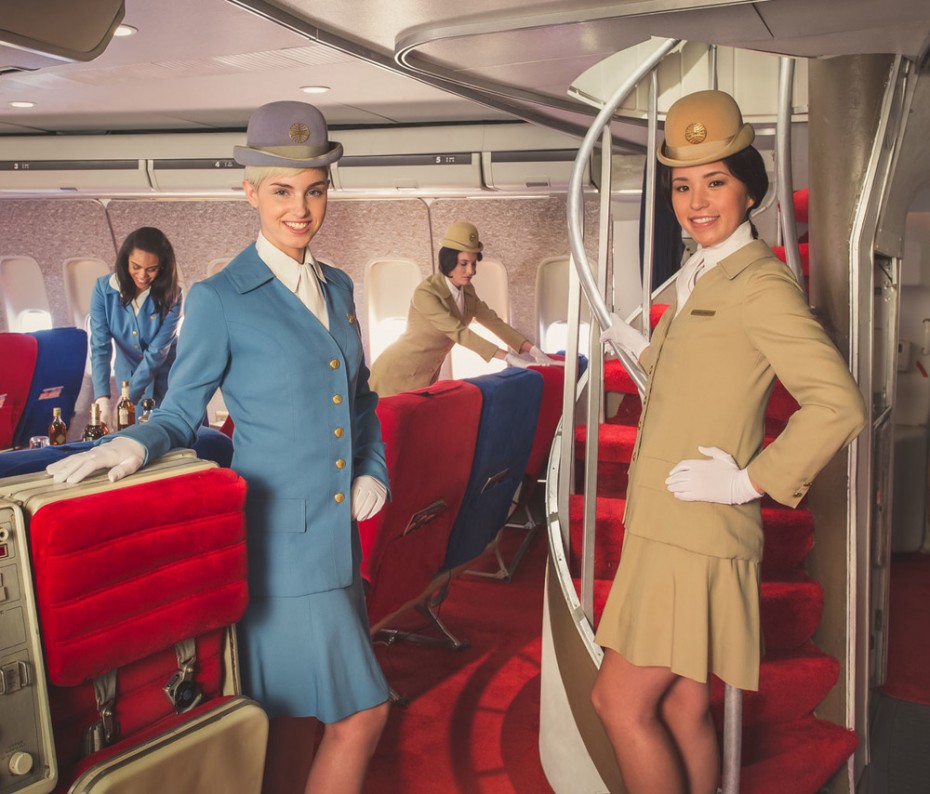 Well it turns out Anthony is not alone in his love for re-creating aviation history. Since his project began receiving media attention, Anthony's been called upon as an expert for the TV dramas Panam and Mad Men and various magazines have staged editorial shoots in his replica plane– one of his most regular client interestingly enough, is Playboy.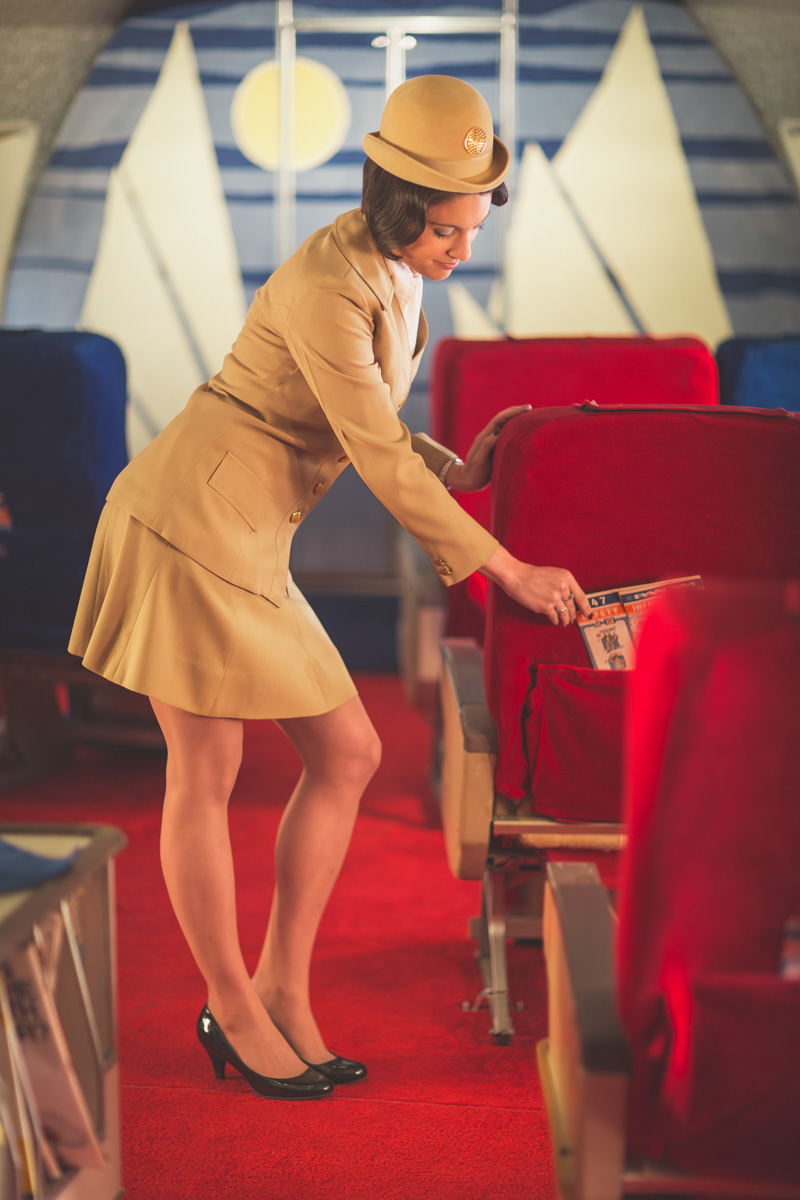 But when photographer Michael Kelly approached Anthony after stumbling upon his story on the internet with an idea to revive the legacy of Panam, Anthony knew there was something a little bit special about the project.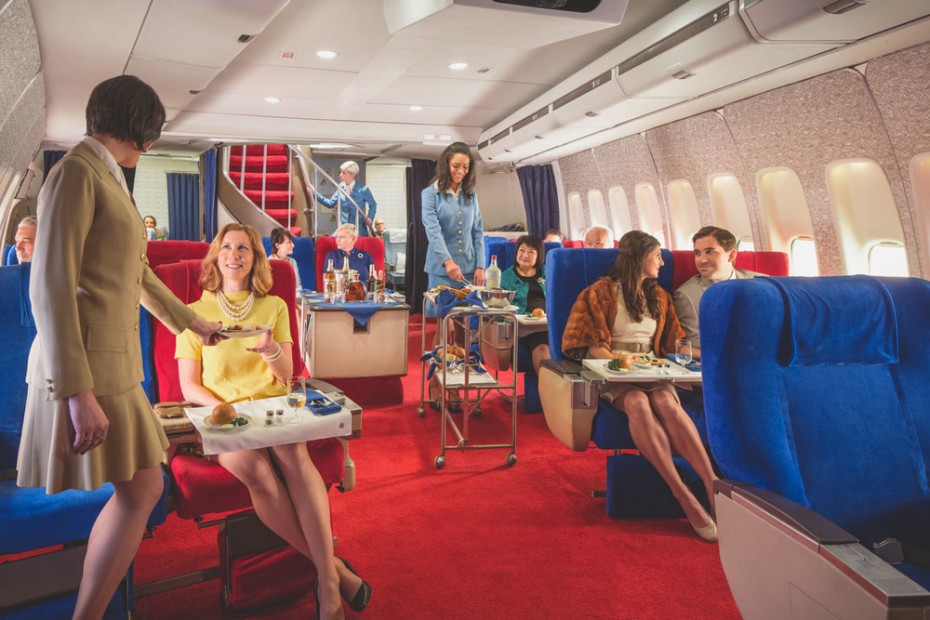 Just like Anthony, Michael had that twinkle in his eye for getting every single detail right in re-creating this retro airline shoot. These are just a few things you can find in Anthony's prop house…
In his 20s, Anthony worked for United airlines, which had bought some of Pan Am's decommissioned airplanes and when it came time for a clear-out, he made sure he was there to get his hands on the loot. All these "props" are in fact 100% original.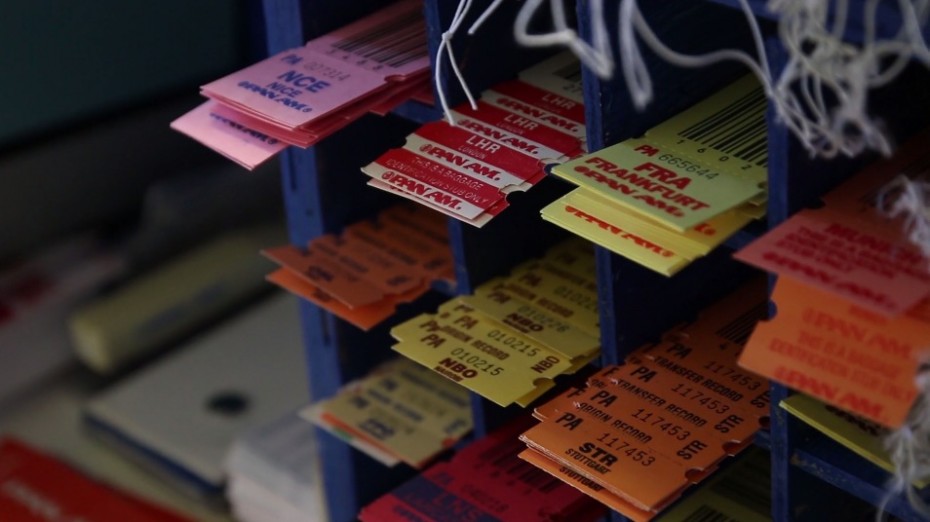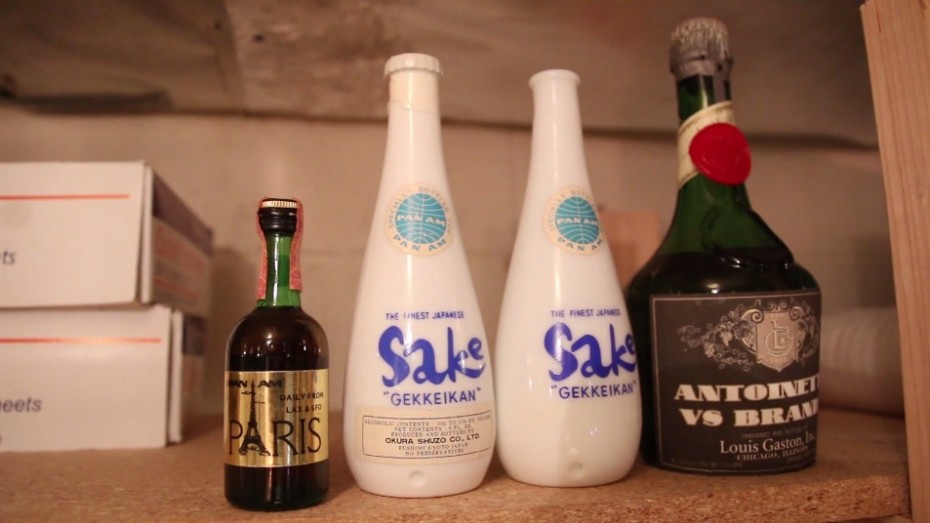 Michael Kelly describes just how far they went in keeping it all historically accurate…
We decided on re-creating the entire Pan Am dining experience, plated as it would have been in Pan Am's heyday and delivered to the passengers by the flight attendants still fresh and hot. Using Anthony's contacts, we hired the Flying Food Group, a company that provides food for long-haul air travel, who catered it in (seriously) one of those scissors trucks that you see on the ramp whenever you fly. Absolutely too cool!
We gave them a menu ahead of time and had the entire thing ready to order: from the Russian black sea sturgeon caviar to the Finlandia vodka, a full appetizer of tomato and mozzarella, the hot medium-rare roast garnished in front of the passengers, and a full dessert menu including a variety of hot and cold cakes and drinks. Which introduced (yet another) hurdle to overcome: not only was I dealing with shooting an interior, a hard task in and of itself, but an interior filled with 20-odd passengers, all posed and dressed, and on top of that, we had to make the food look appetizing in photos, which is no simple feat.
Get a first class seat on the shoot and see the project come alive…
More on Michael Kelly Photography.
And if you've got something to propose to Anthony, his LinkedIn profile is here.
PS. Discover my own visual cabinet of curiosities for the undiscovered and forgotten on my Instagram