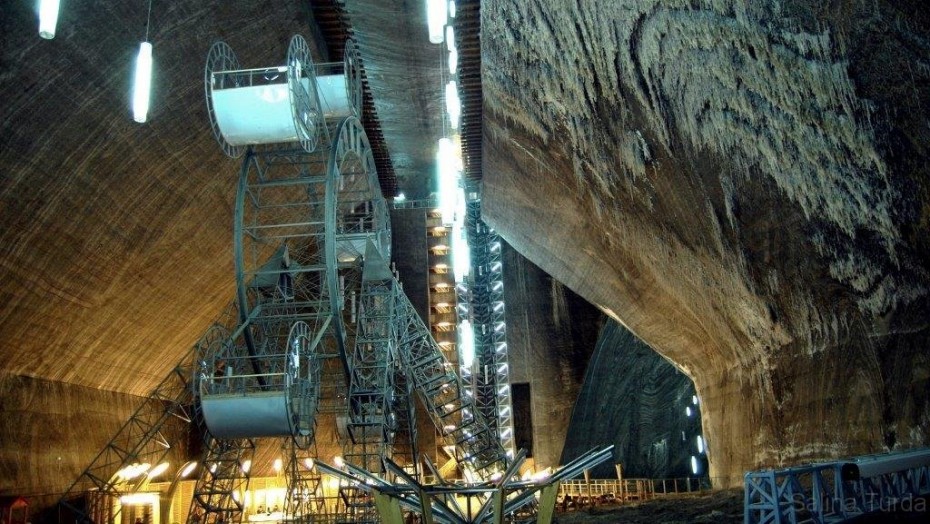 Usually you would hop on a ferris wheel to get a better view over a city or landscape. It's not everyday that you'll find one which takes you on a ride to check out the view hundreds of feet below the earth's surface.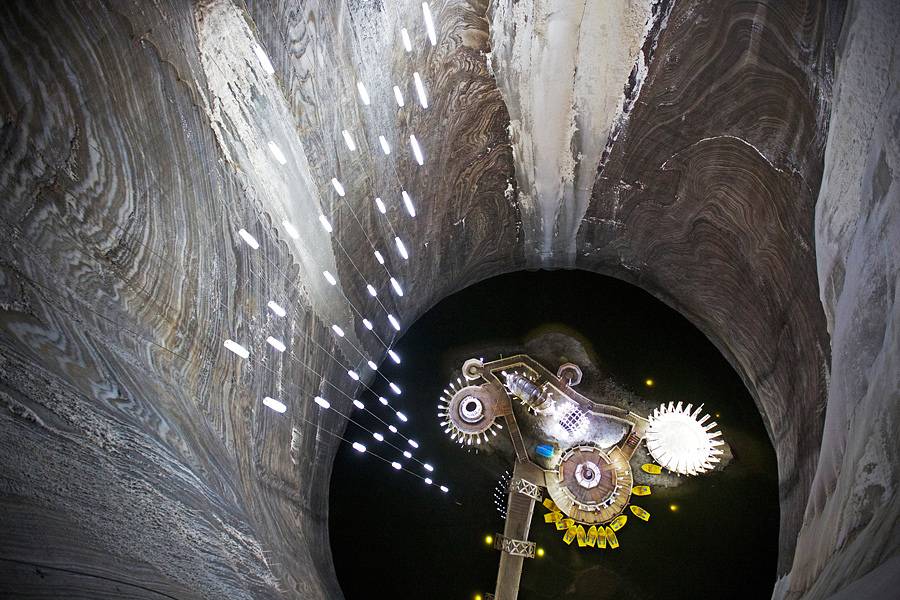 Salina Turda is an ancient salt mine in Turda, Romania, which first began extracting salt during antiquity and continuously produced table salt from the Middle Ages right up until the 1930s due to increased competition.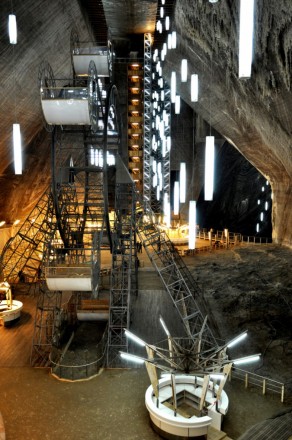 In 1992, Salina Turda was re-opened and re-invented as a tourist attraction. In the five mine chambers to be explored, in addition to the disused mining equipment turned works of art thanks to some clever lighting, visitors can enjoy a ferris wheel, an amphitheater, miniature golf course, two bowling alleys, a sports pitch, playground and a boating lake 393 feet below ground where you can rent boats for $3 each to explore the 26th feet deep subterranean lake.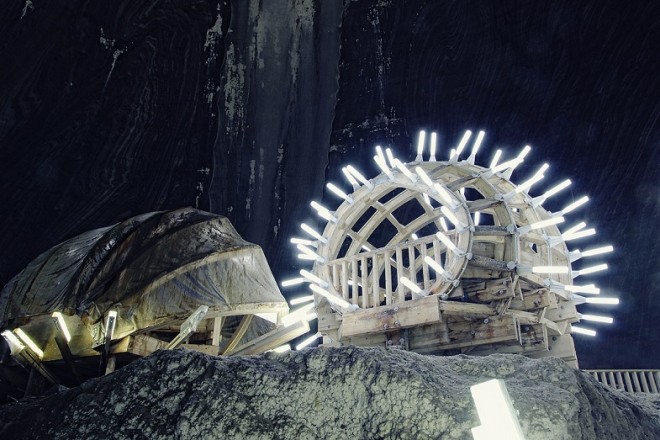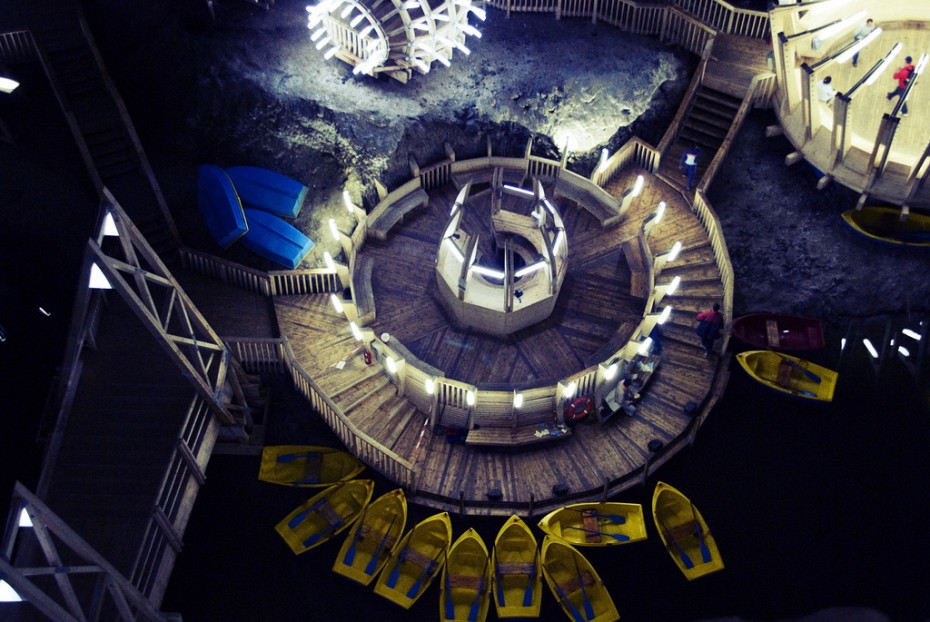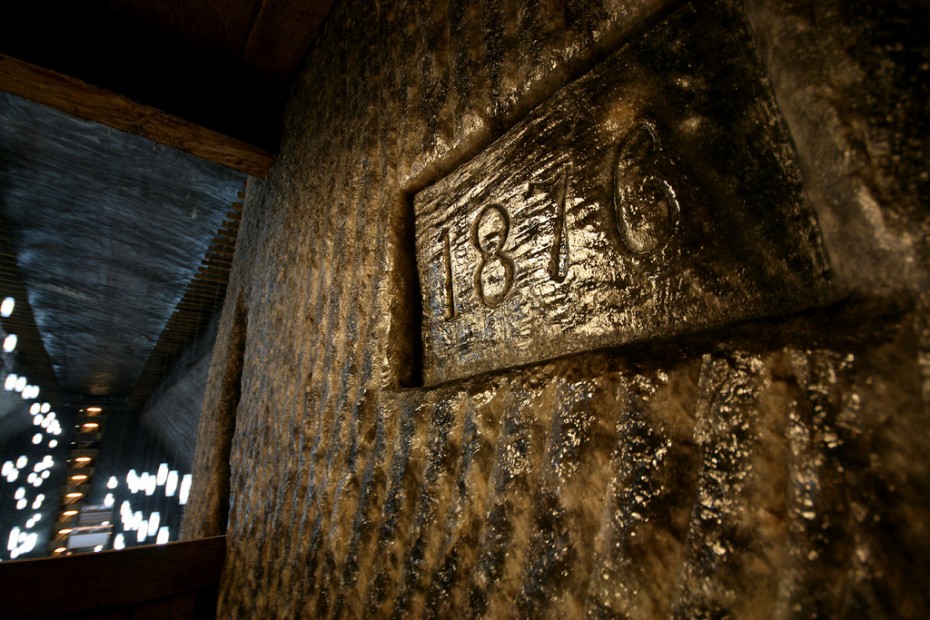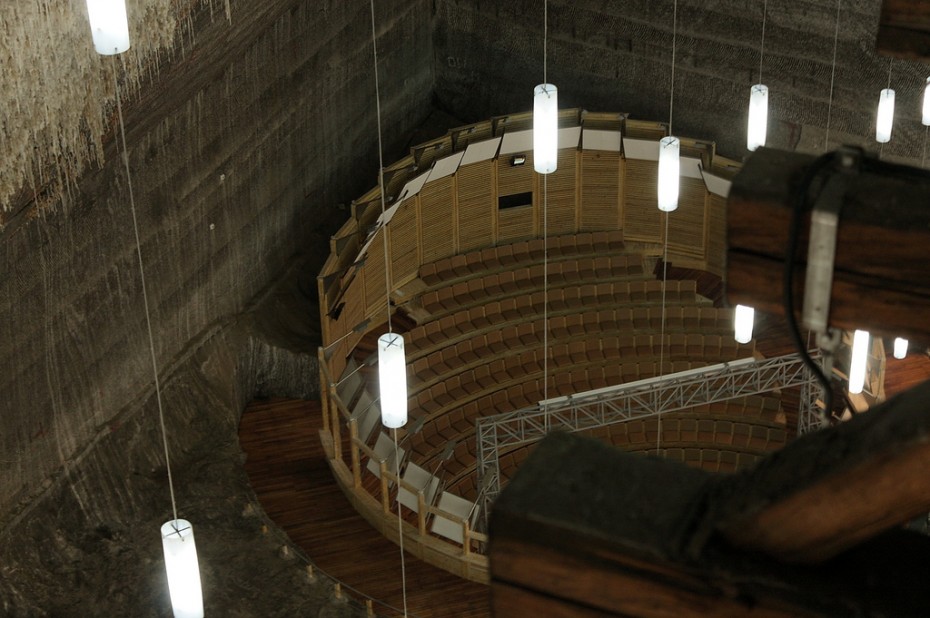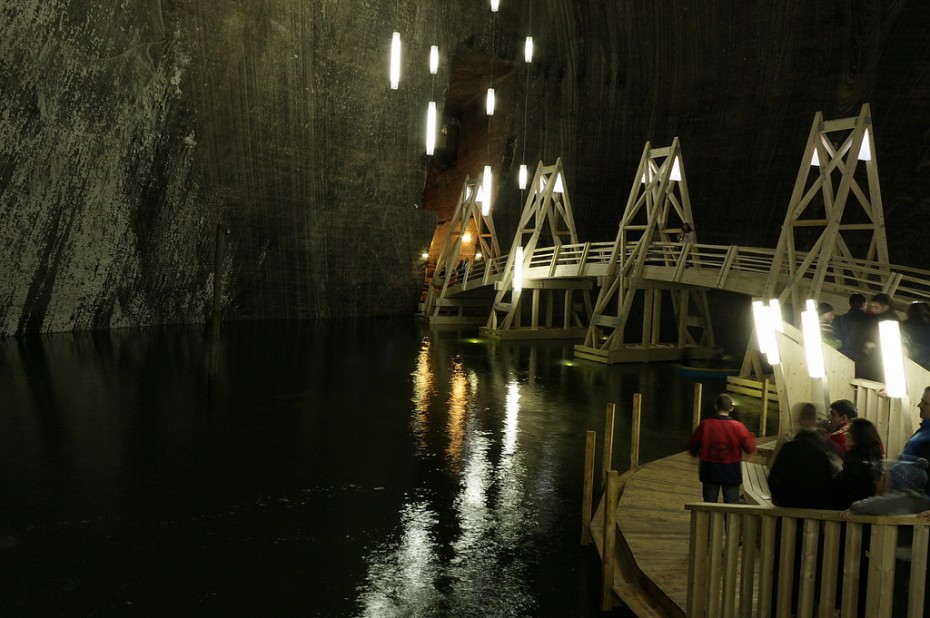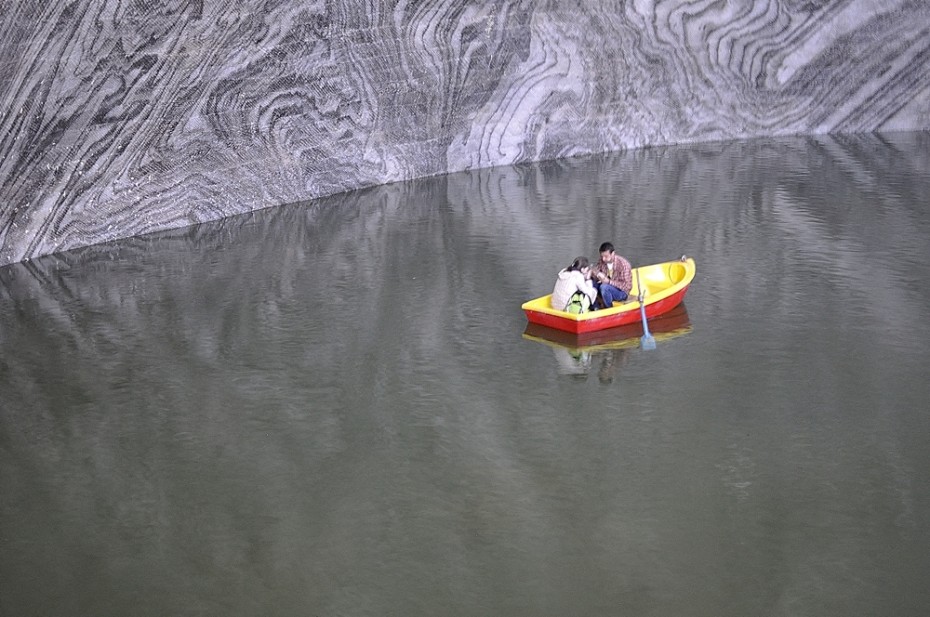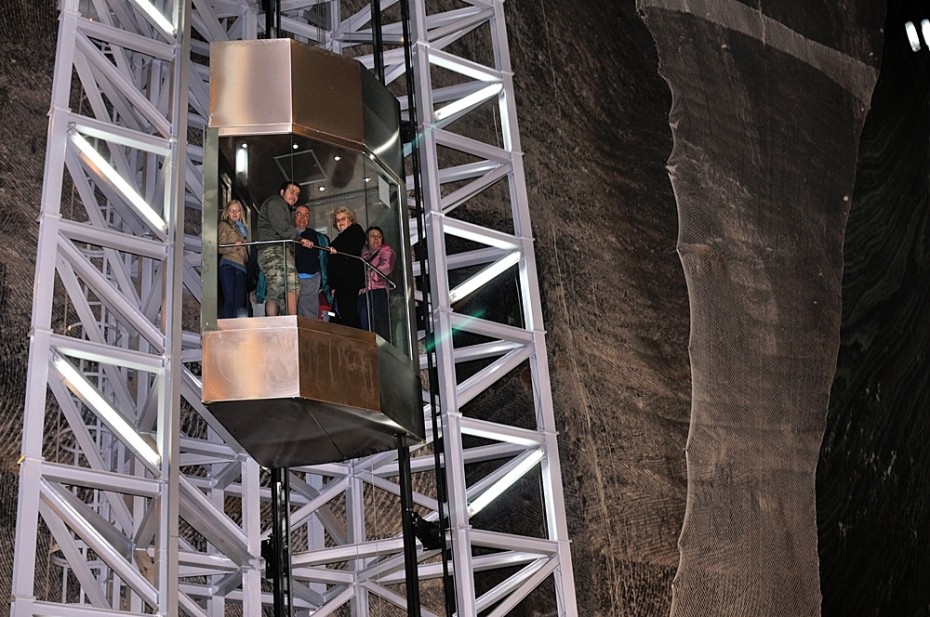 And for those worried about having a panic attack from feeling claustrophobic (or a little too close to the gates of hell), you'll be comforted to know that spending time in the depths of Salina Turda is actually an ideal environment for those suffering from allergic or respiratory problems as the interior maintains a steady 11-12 degrees celsius and 80 percent humidity, completely devoid of any allergens and an almost absence of any bacteria.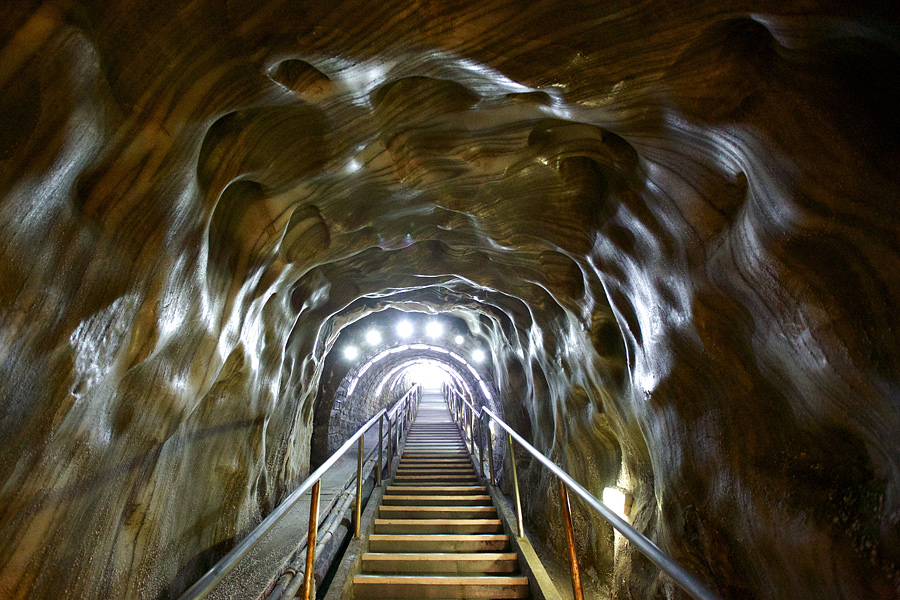 For more information on making your descent into Salina Turda, find the website here.
Images via Flickr and Salina Turda.