1. The Beatles' Last Public Performance







On the 30th January 1969, The Beatles surprised a central London business district with an impromptu concert from the roof of Apple offices at Savile Row, London… The police arrived to halt the proceedings, but the band continued to play. Despite their protest, no arrests were made, and the performance continued for 42 minutes.
Found on Vintage Everyday
2. A Time Capsule Doctor's Clinic in Japan

My favourite urbex photographer living over in Japan dropped this little gem in my inbox today:
"Hidden behind trees and shrubs, this cute and creepy little medical clinic sits on a quiet roadside in a rural area of Tochigi Prefecture.  Research tells me that it opened prior to World War 2 (or possibly prior to World War 1?)… but the date of its closure remains unknown.  Judging by the style and typefaces on the labels of the medicine bottles found within, I'm going to perhaps assume that it closed its doors sometime in the 40's or 50's."


"Attached to this room was an operating theatre with a small creepy little surgical bed sitting in its centre…whether this was for children I am unsure? but it seemed far too small for an adult…"

"As to what specific type of surgery this clinic specialised in, I'm unsure.  But scattered around the building I found a number of labelled jars and some small glass tanks which appeared to have once held organs in formaldehyde… so all of this made me think that the physician (or physicians) dealt with some sort of human biological research."

"I guess nobody would know or even think that this dilapidated wooden shack covered in trees and shrubs was actually an old doctors surgery full of medical treasures…and perhaps this is one of the  reasons as to why it has remained in tact."
Find the full photo story on Shane Thoms' website and follow him on Instagram for more urbex awesomeness.
3. An Instagram account dedicated to branded matchbooks found in New York restaurants
Follow the Matchbook Diaries      
4. A Starbucks customer's doodle of Middle Earth on his coffee cup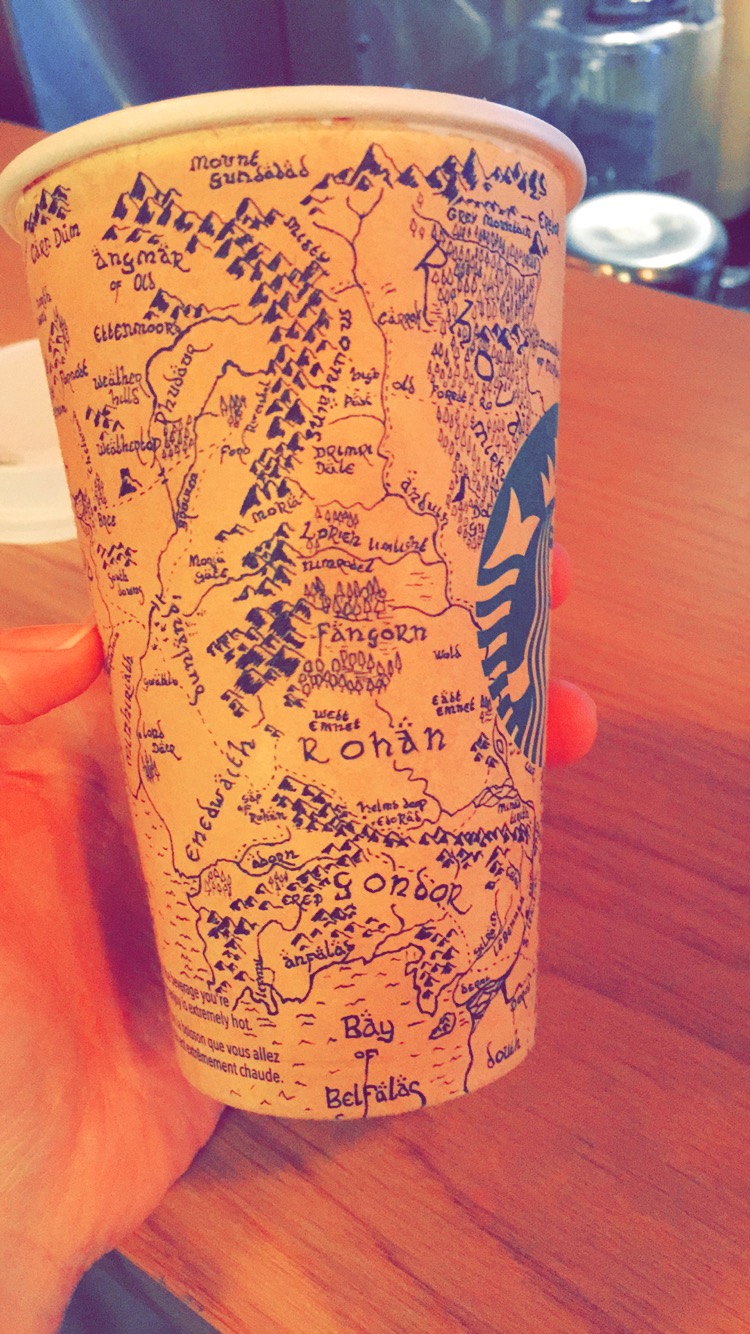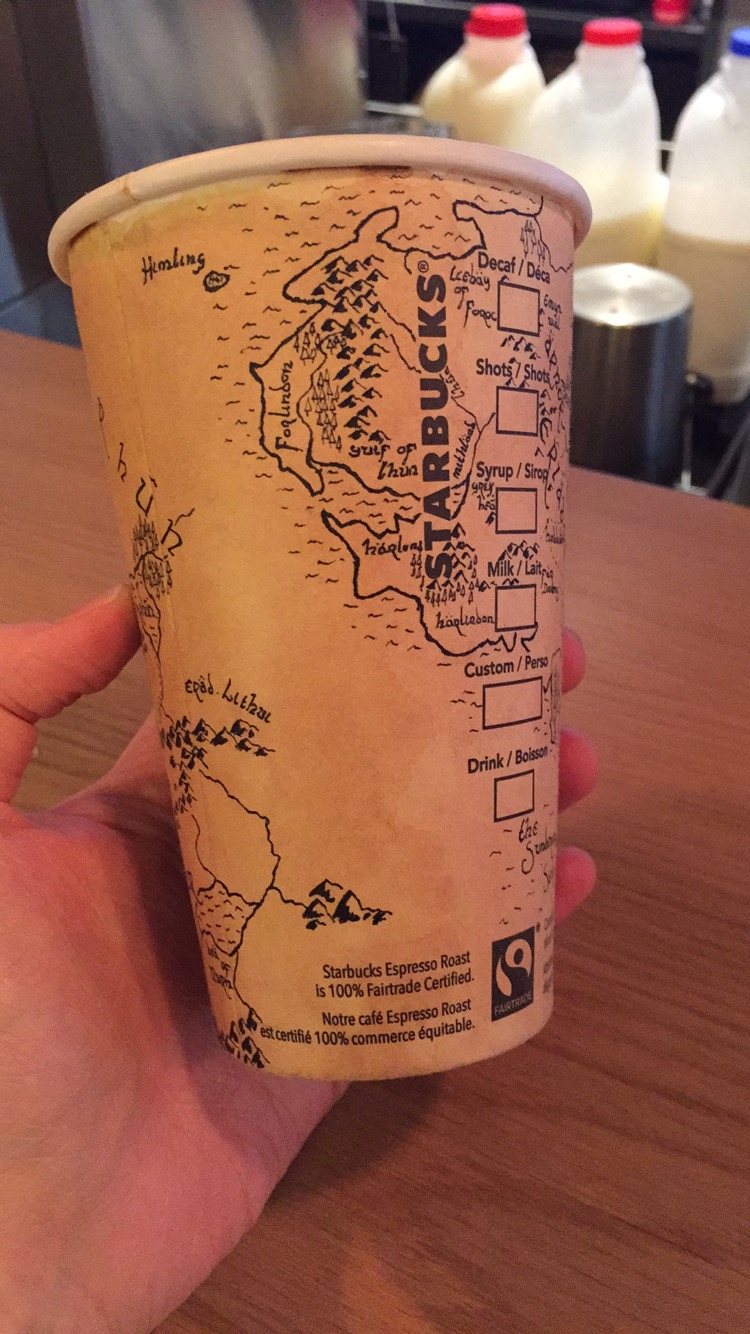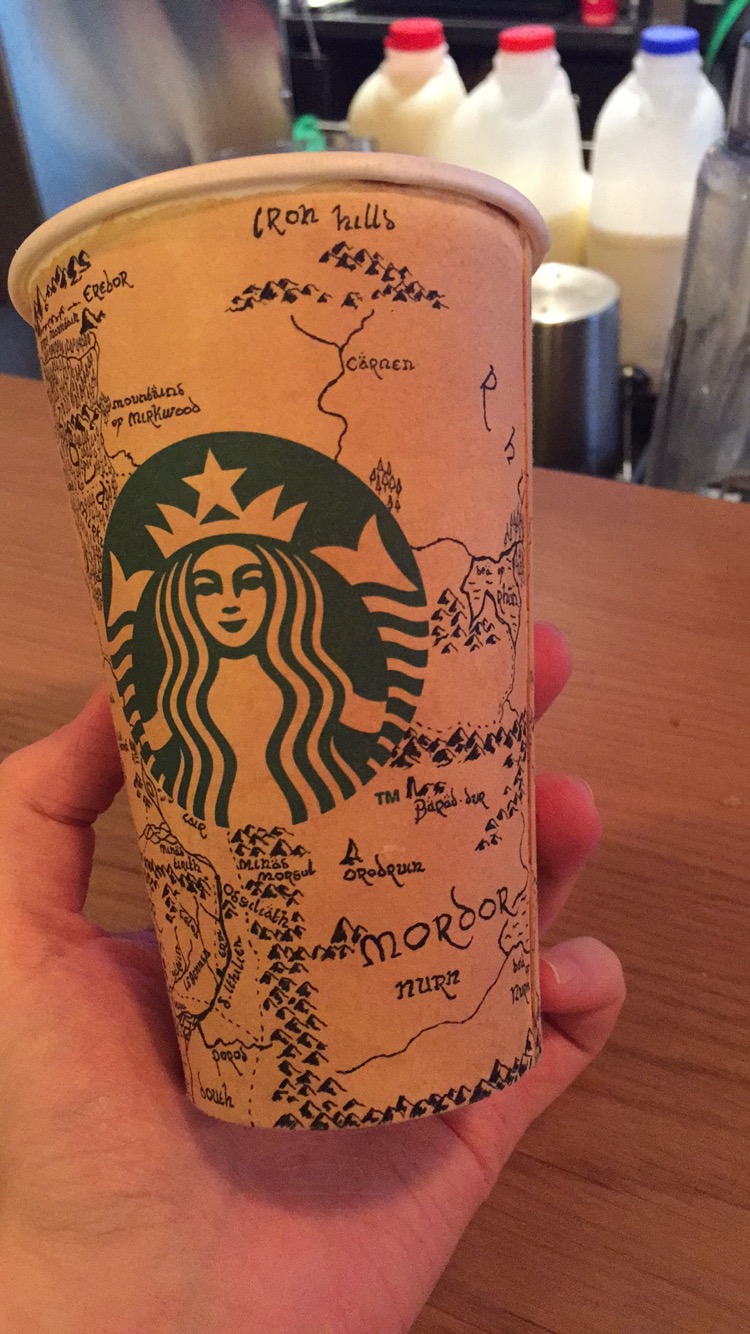 Found on Imgur          

5. The oldest full deck of playing cards known

The suit symbols, based on equipment associated with the hunt, are hunting horns, dog collars, hound tethers, and game nooses, ca. 1470–80 Found on The Met Museum
6. The Overhanging Gardens of Marqueyssac, France
In the 1860s, owner of the Chateau de Marqueyssac, Julien de Cervel, began to plant thousands of boxwood trees, today there are over 150,000, and had them carved in fantastic shapes, many in groups of rounded shapes like flocks of sheep. In the second half 20th century the house was rarely occupied and the gardens were not well maintained. Beginning in 1996, a new owner, Kleber Rossillon, restored the gardens and opened them to the public.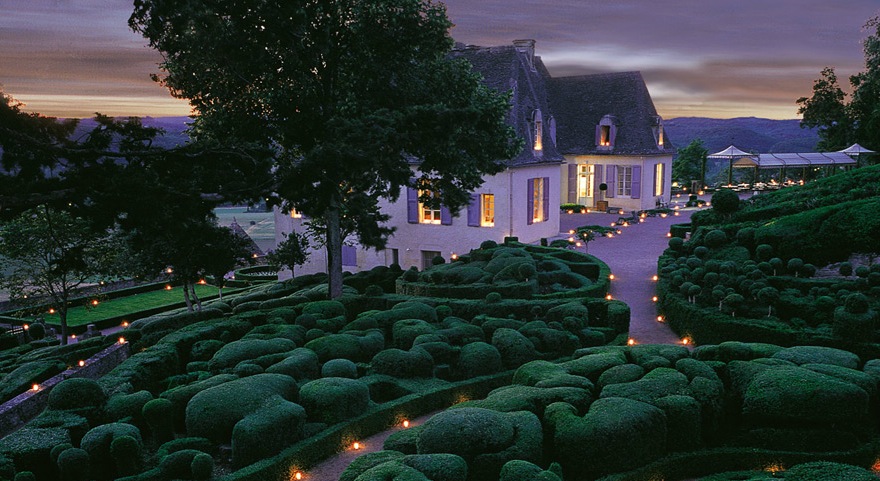 Open everyday of the year with a tea room/ restaurant for visitors. Website here.
7. The Old Hollywood Elegance of this Anguilla Beach Resort, West Indies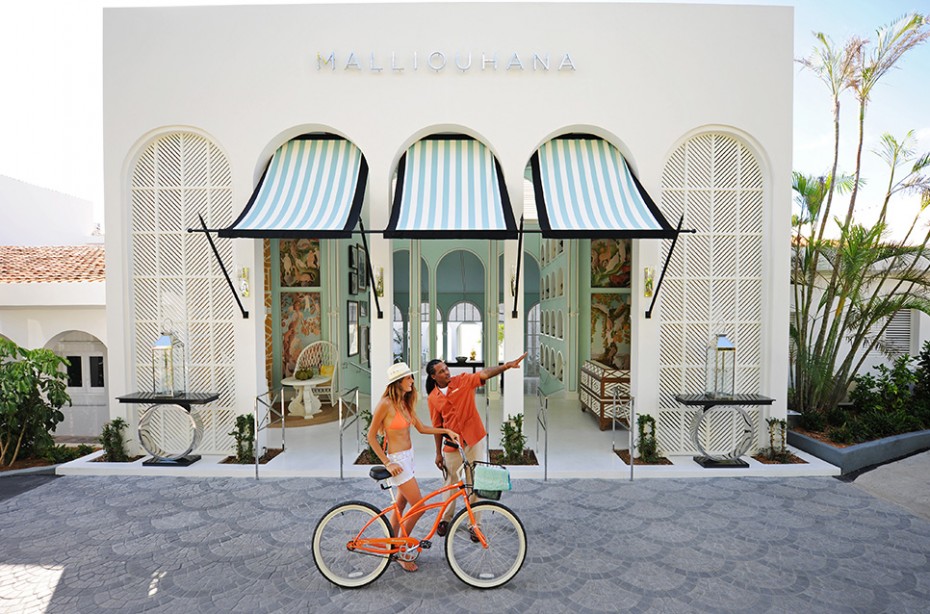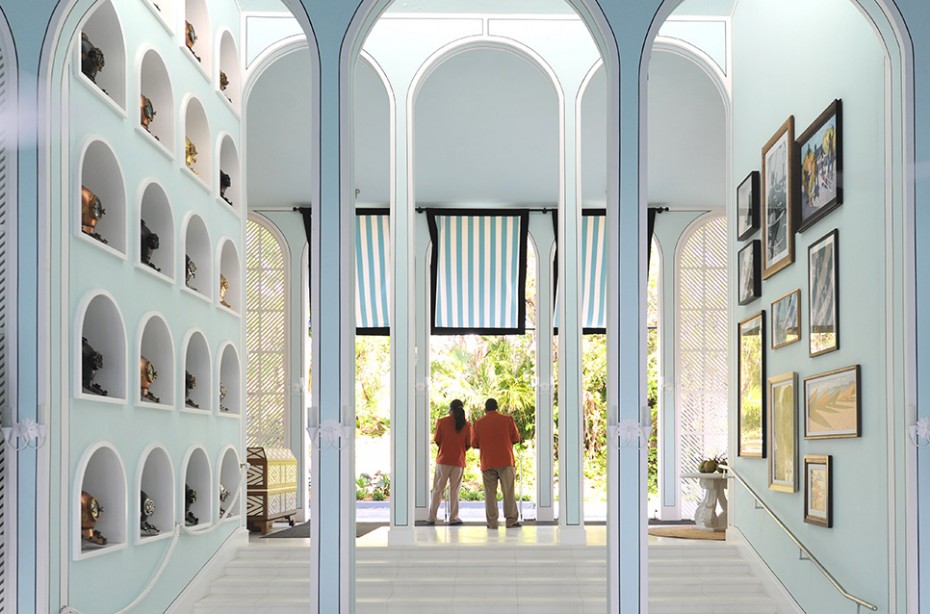 Check out those vintage diving helmets in the cubbyholes on the left ↑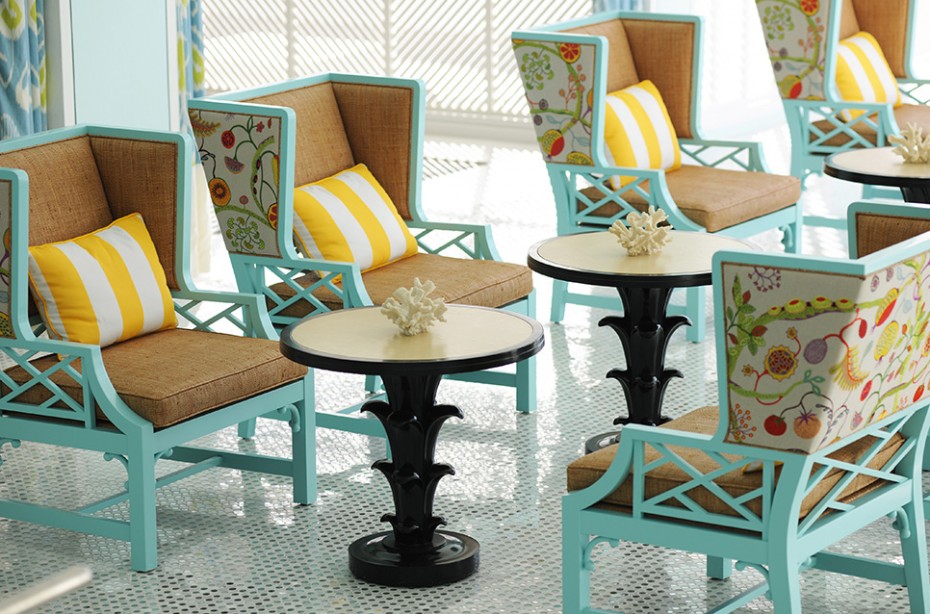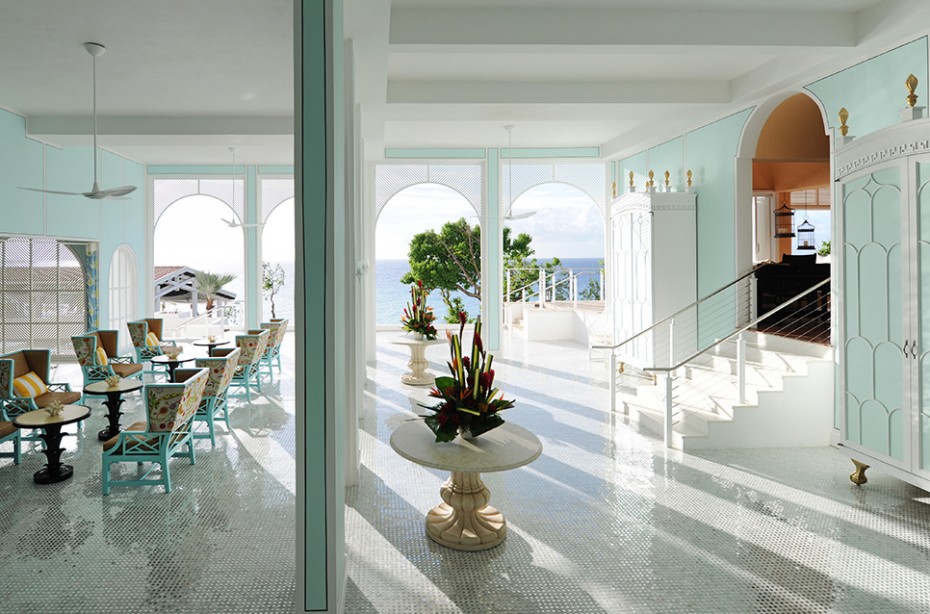 8. Very Nice Tailors in the Blue City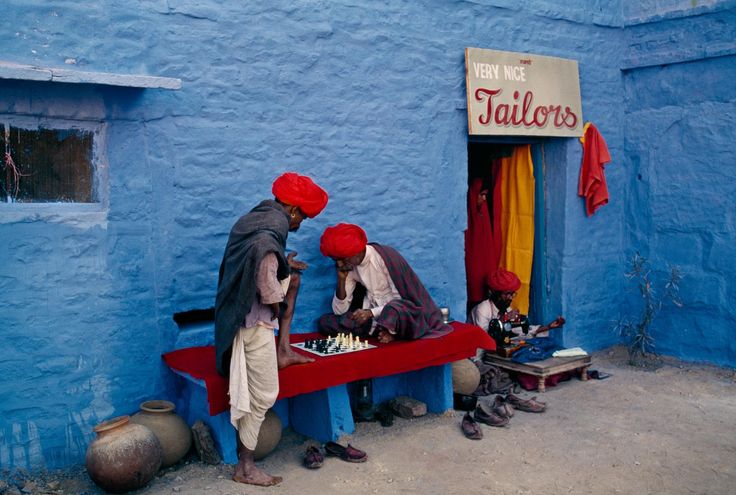 Discover the Blue City of Jodhpur, India through Steve McCurry's lense.
9. This Coat
Pierre Cardin, 1988, found on VOGUE
10. Donna Michelle, Playmate of the Year 1964, posing with all her Playboy Gifts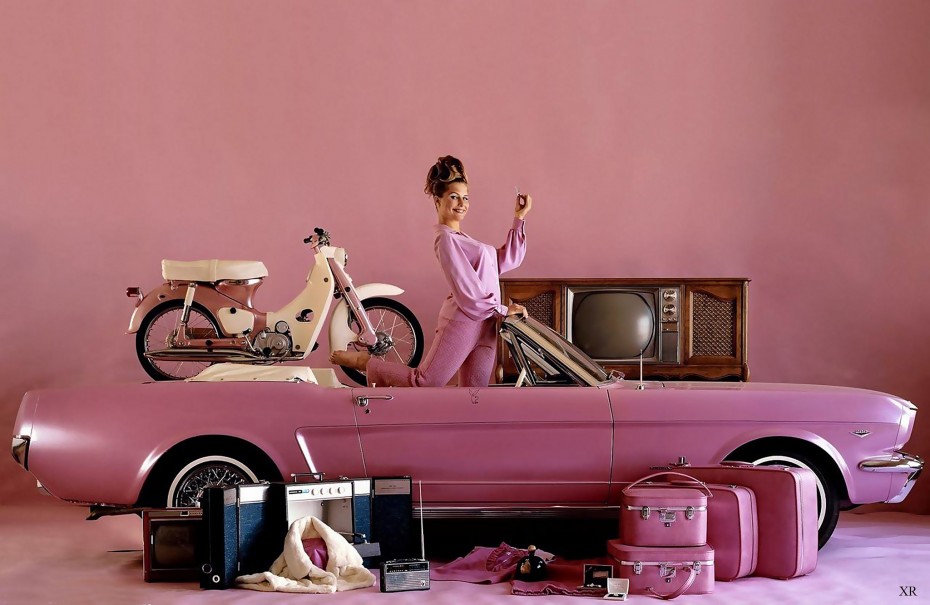 Clockwise from the top:
– Admiral 21″ colour TV and stereo console
– Custom Ford Mustang in Playmate Pink
– Ventura custom luggage in Playmate Pink
– Lady Elgin diamond cocktail ring 14k gold
– 14k, 23-jewel Helen wrist watch by Elgin
– My Sin perfume by Lanvin
– All-wool Playmate Pink wardrobe (cocktail dress, suit, blouse and slacks) by Mr Mort
– Admiral AM/FM Galaxy transistor radio
– White mink evening jacket by Alper
– Embassy portable stereo and 11-inch Playmate Portable TV, both by Admiral
– Honda 50 motorcycle
Found on Flickr
11. Make-up that belongs in a Museum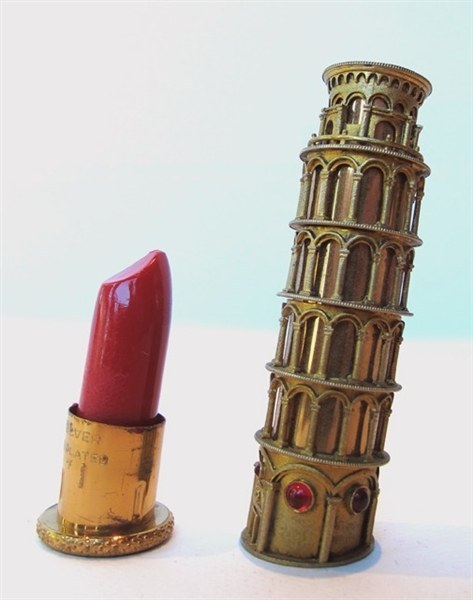 More jewelery than packaging, this 1950 Italian lipstick case (from David Weingarten's collection of souvenir buildings) was designed by jewelry designer Louis Nichilo.
"For women: If what you've always wanted is a lipstick case that looks like the Leaning Tower of Pisa, you can have it now. Gold plated, three inches high, with colored stones for decoration, it is made to fit all standard lipstick refills, costs 6.000 lire ($9.60) at Louis Nichilo, Via Sistina 42 In Rome." –Travel Magazine, 1962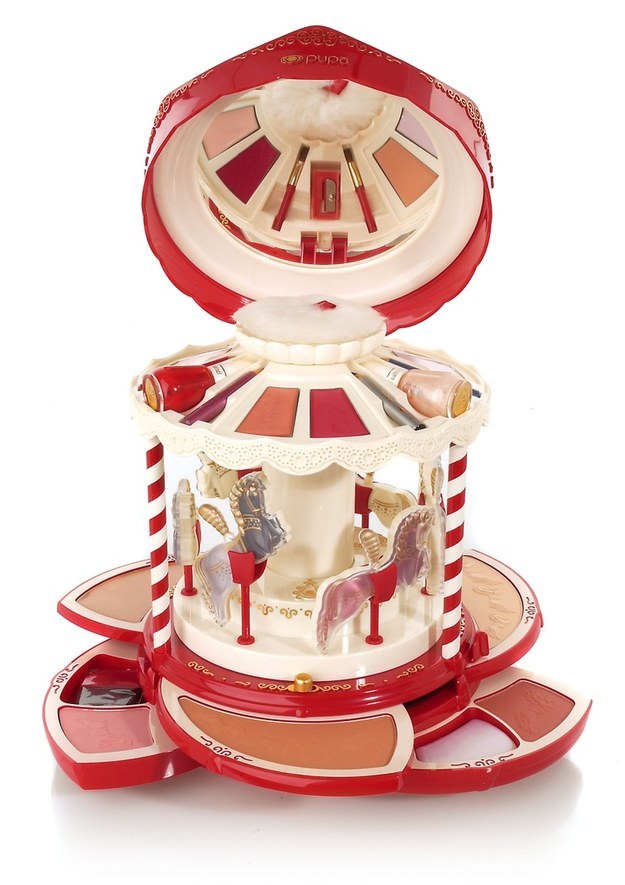 An is an old Limited Edition PUPA palette — it originally came out in 1983 but was re-released in 2009.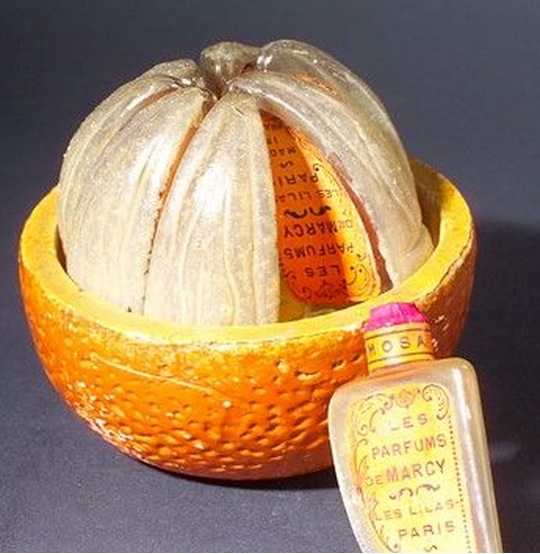 More museum-worth make-up found on Buzzfeed.
12. Evacuation of the "Raft of the Medusa"  from the Louvre in a truck that usually carries stage scenery, 1939
Evacuation of the Louvre Art Treasury, before the Nazi occupation of Paris, found on Fans in a Flashbulb
13. What it was like living in New York City in 1981
You might have heard of the recently released film A Most Violent Year, starring Oscar Isaac and Jessica Chastain. To promote the film, they created a fantastic blog NYC 1981, dedicated to all sorts of curious and forgotten stories that took place in New York City, 1981. This brilliant short film is one of their latest posts.
By the way, the tailor in the film who made suits for the underworld of NYC is Dapper Dan, you can read more about him here.