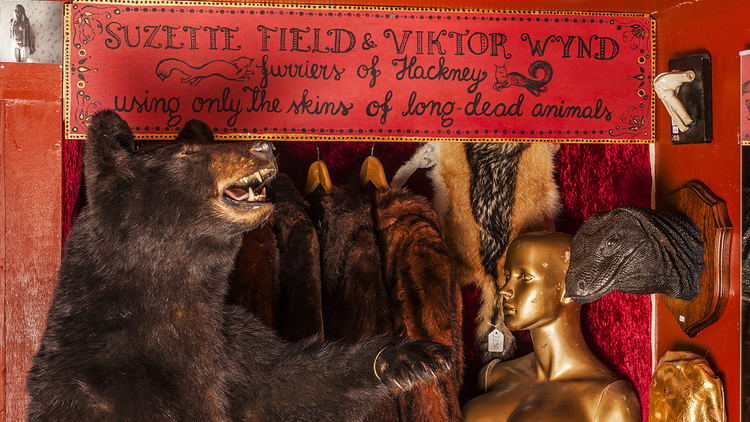 "I'm so bored of contemporary museums and their desperate attempt to classify and make sense of everything. The world is one big, glorious mess and we should celebrate that." – Victor Wynd.
Oh, I couldn't agree more Mr. Wynd! This may come as a bit of a surprise, but you'll rarely find MessyNessy in a museum– they're simply … well, not messy enough for my taste. And you may have noticed in my Paris tips, you'll never find me pointing you in the direction of the Louvre or any other establishment where you can rent headphone guides in 10 different languages.
Somewhere you would very likely to find me however, is The Last Tuesday Society's Museum of Curiosities in East London, the most curious new venture of artist, eccentric (and former Parisian), Viktor Wynd.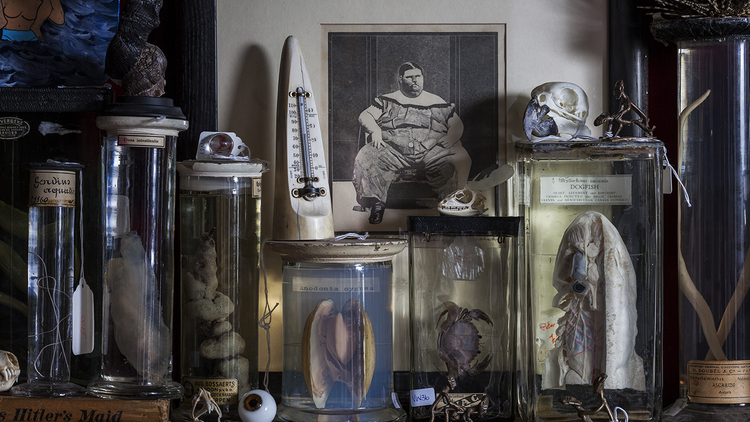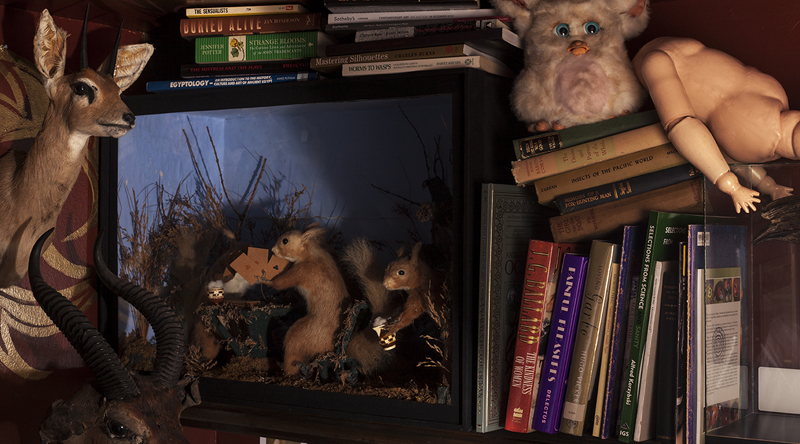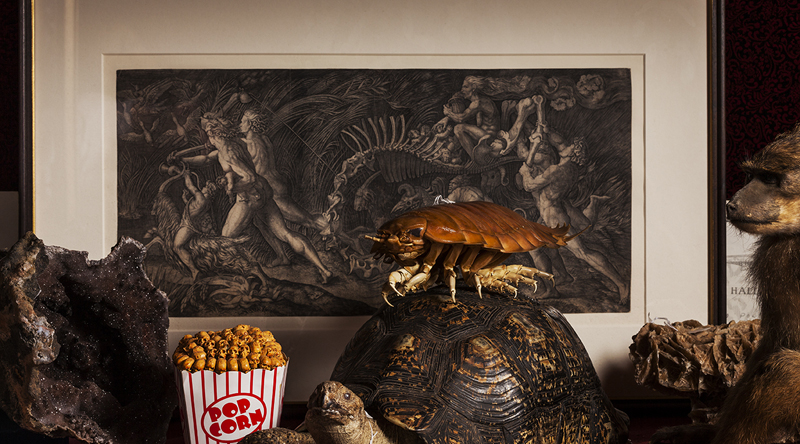 Photography by Oskar Proctor.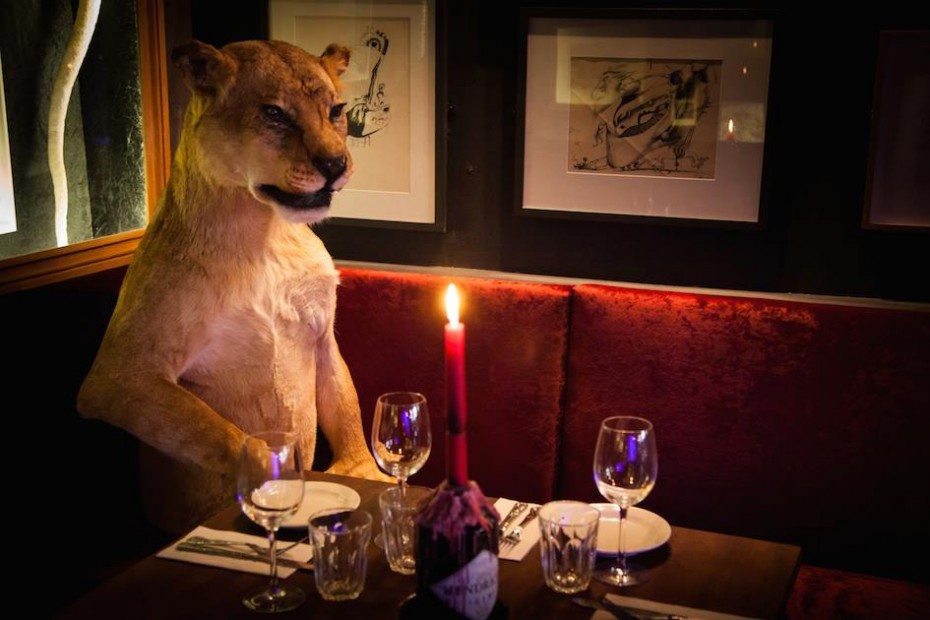 Firstly, any museum that pairs weird history with strong cocktails, is a museum that has my vote. It gets the imagination fired up, I say. Viktor Wynd's society has actually been around since 2005 as London's longest running literary salon, notorious for surreal parties. It was only natural then, that when Wynd decided to transform his society's East London headquarters into a curiosity cabinet, there would be cocktails, eccentric dining (with stuffed lions at the table, of course) and a whole lot more…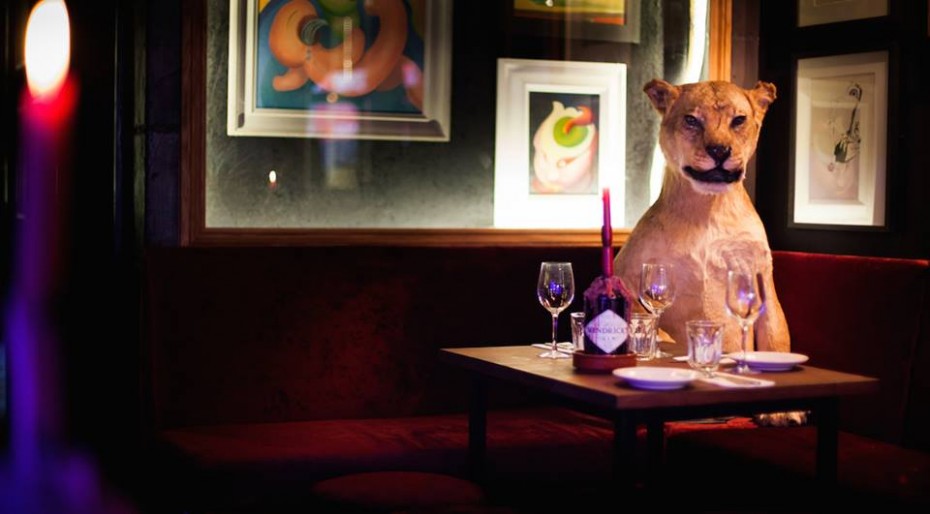 The bar is open from Wednesday through Sunday serving some of London's finest cocktails and a variety of hot & cold snacks. There are also cocktail masterclasses on offer and in the back room of the museum, several times a month you can attend a menagerie "meet & greet" with live pythons, frogs and chameleons to face your fears and learn about the animals from an experienced natural historian. More information about this here.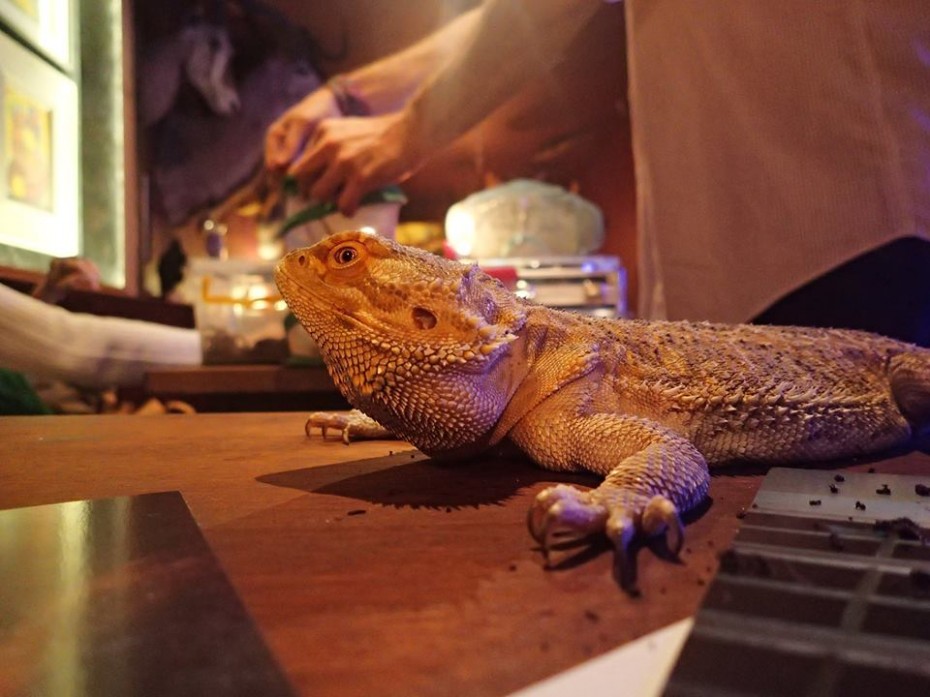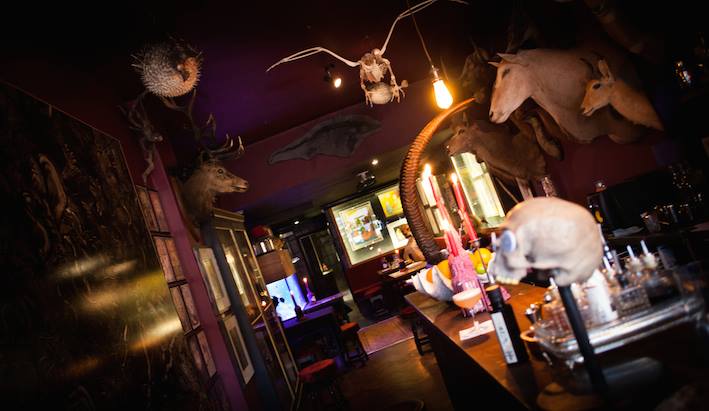 The bar or even the whole curio museum can be yours if you want to rent it out for very unordinary event.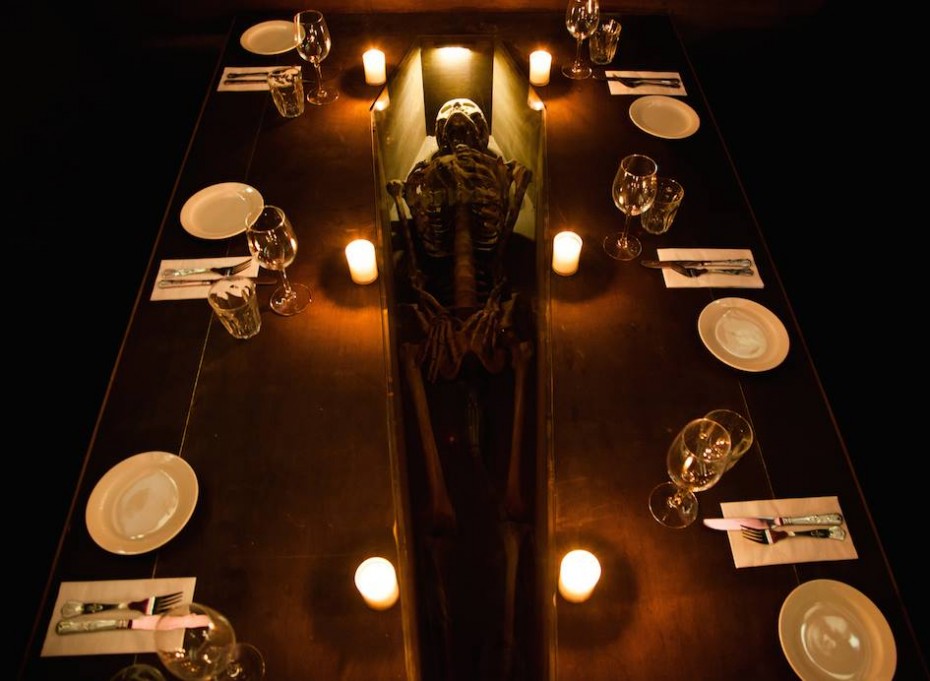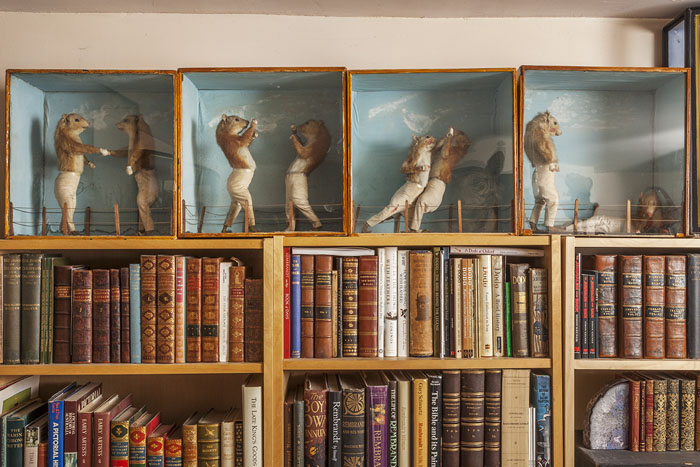 Oh and there's also a taxidermy course you can take at the museum.As you do. You can check out the Taxidermy Academy timetable here.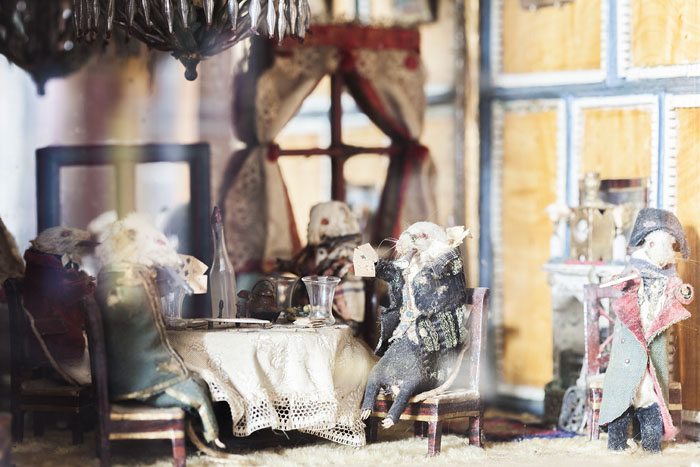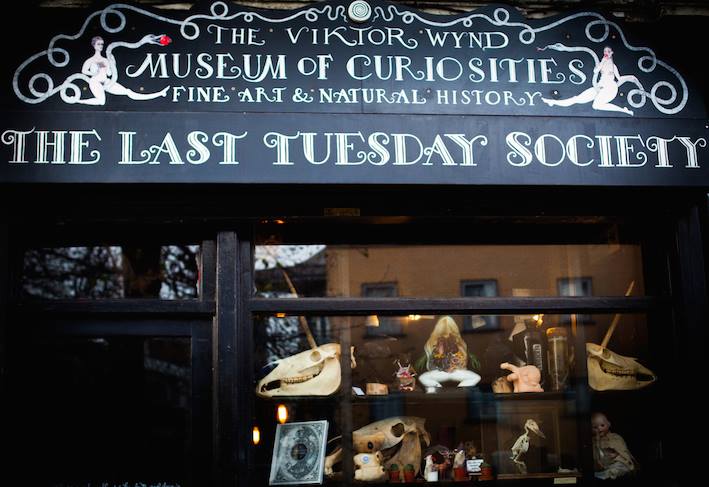 But back to the curiosities. As mentioned, I'm not a fan of museums in the traditional sense, but if I was challenged to describe my ideal museum, I think it would sound exactly like Mr. Wynd's…
"…This museum seeks not to educate but to subvert, to show the world not in a grain of sand, but in a Hackney basement. The Museum has no overreaching aim beyond the theft of it's visitors time and the hope that it will provide amusement by return & hopes to fill the vacuum between what the establishment elite believes is worthy of worship & what exists in the world."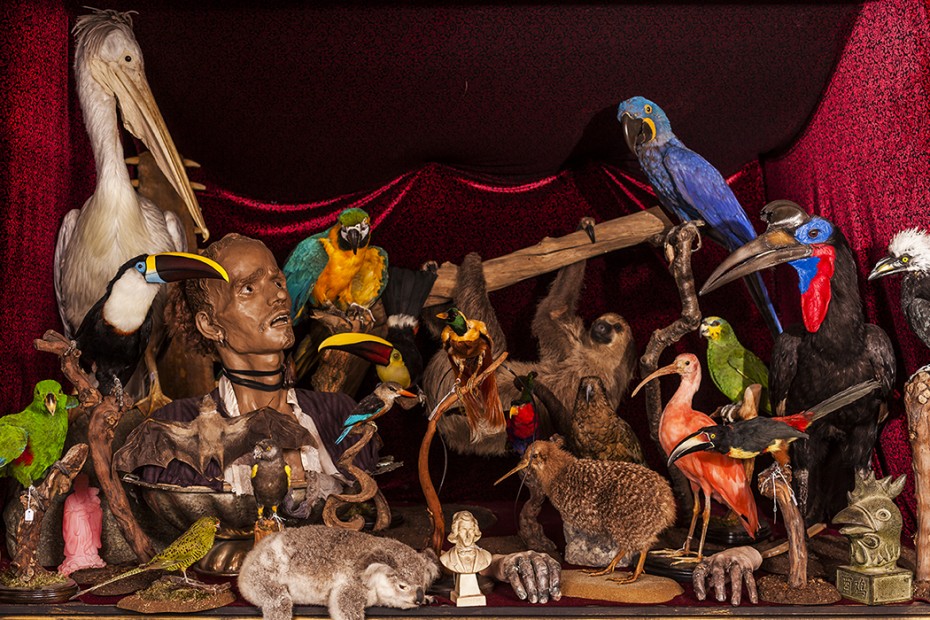 Here a brief list of some of the things you can expect to find at Viktor Wynd's Cabinet of Curiosities…
A decaying chocolate John Major lollipop, Mermaids, Stuffed Squirrels Playing Cards, Two Headed Lambs, Kittens, Blood Squeezed from a Stone, a key to the Garden of Eden, Amy Winhouse's Poo, Magic Soap, Prison Drawings, Dandy Relics, Sea Monsters, Submarines, Outsider Erotica, The Preserved Front Bottoms of Victorian Prostitutes, Artificial Foreskins, Napoleon's Death Mask, The Preserved Penis of a Prize Winning Boar, Victorian Dolls, Penis Bones & much more.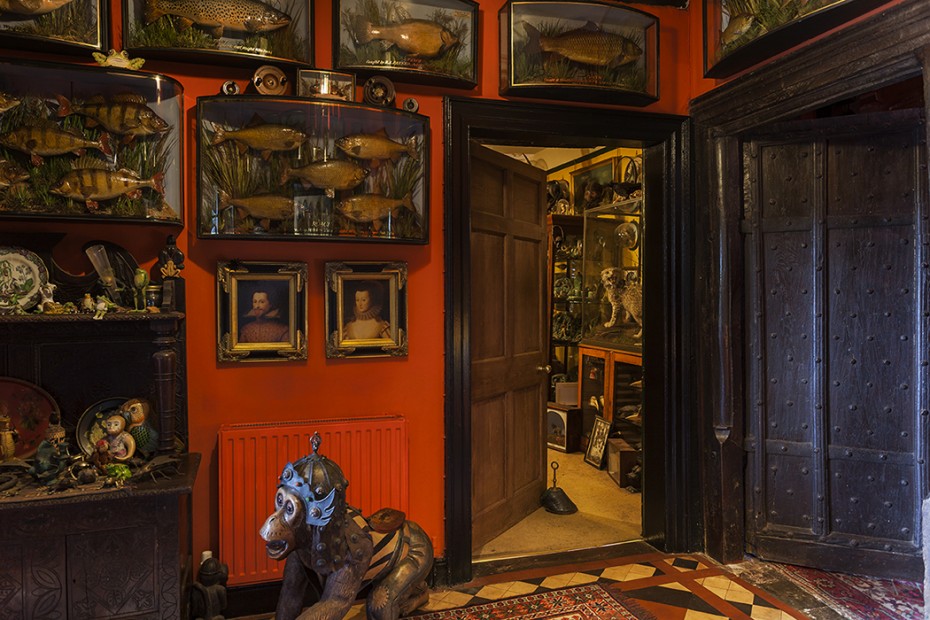 However, if you can't make it to London anytime soon, I might suggest you take a peek at Mr. Wynd's new book that celebrates and explores some of the world's most fascinating curio collections of dilettantes, bohemians and artists, as well as his own.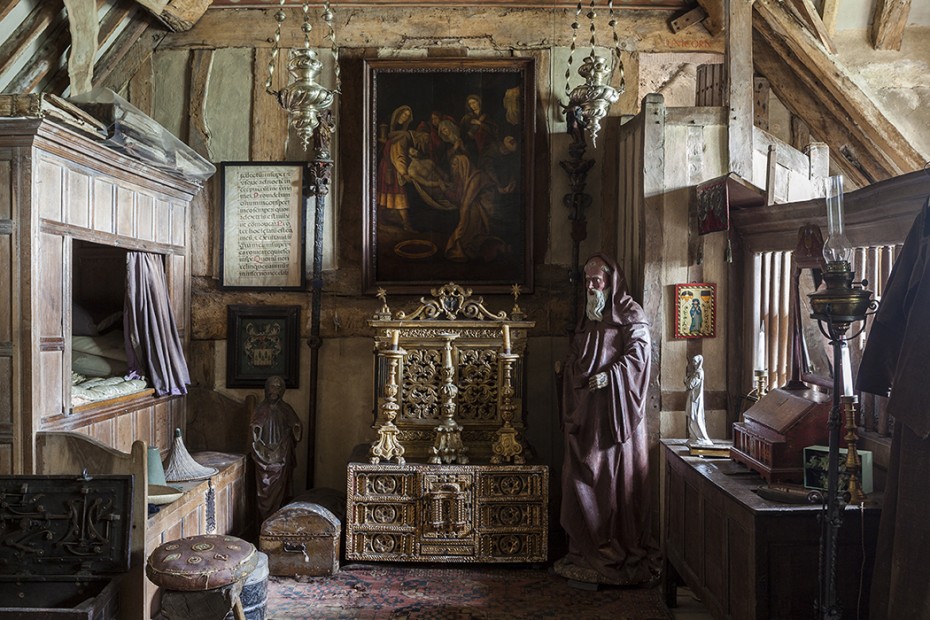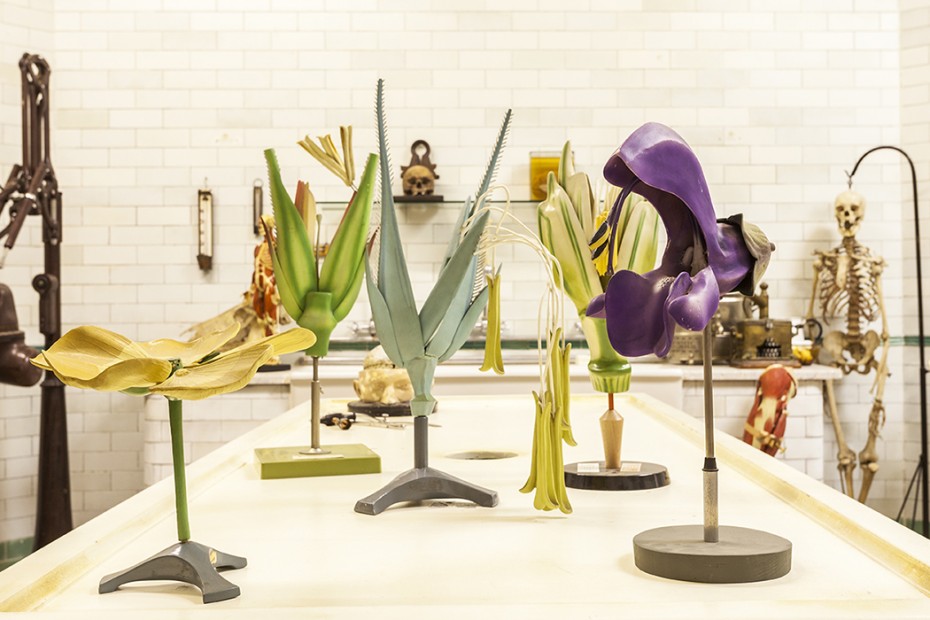 Photographed by Oskar Proctor, not only do you get to ogle unseen private collections, but the book also includes advice on how to start a collection of your own, covering everything from attending auction houses, to finding the right private dealers, flea markets and fairs.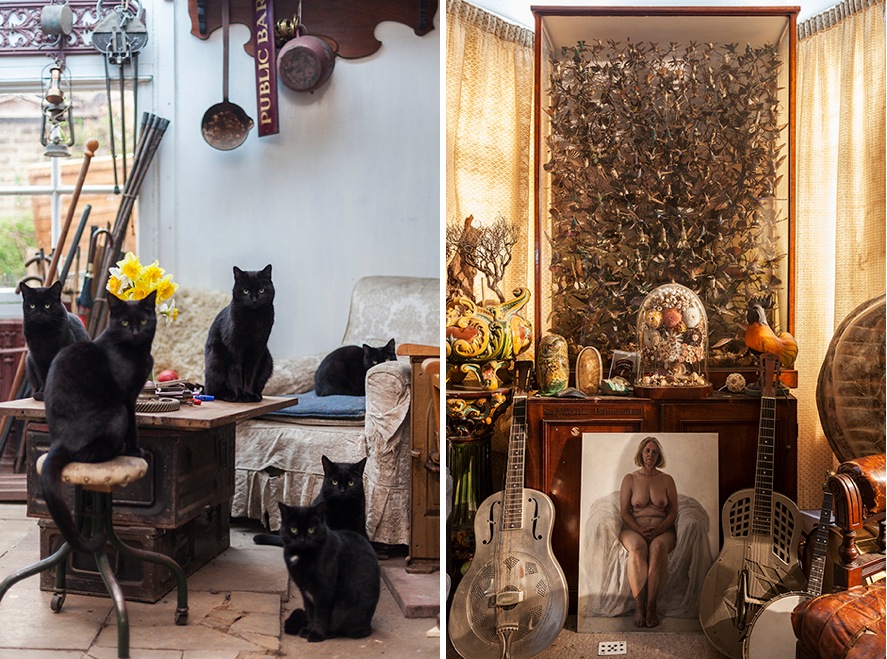 I've ordered my copy of Viktor Wynd's Cabinet of Wonders already.
If you're in London, go weird yourself out at The Last Tuesday Society, 11 Mare Street, 11 Mare St, London, E8 4RP.