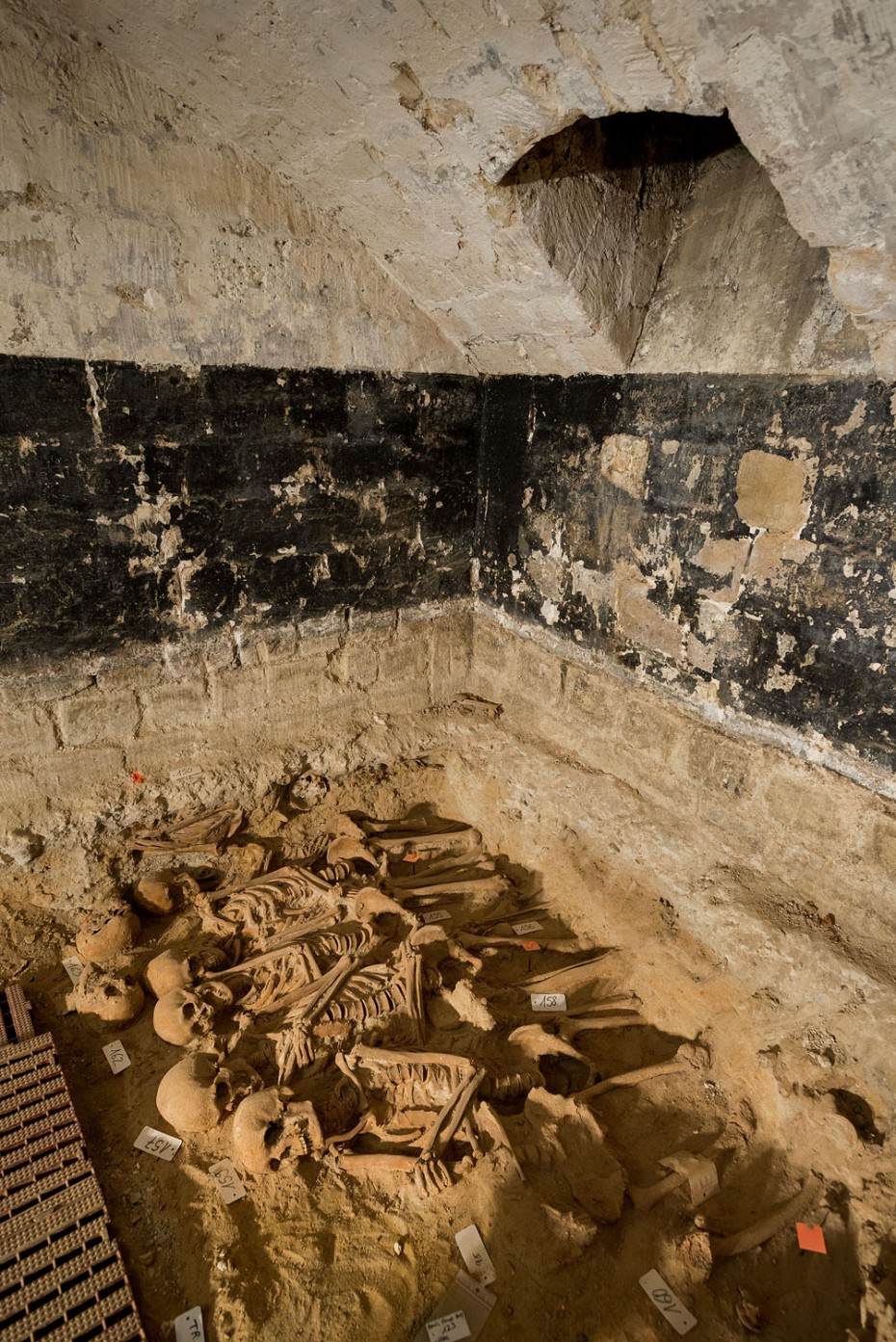 Underneath the product aisles of a well-known Monoprix supermarket branch in central Paris, where I've often popped into myself to pick up a bottle of wine and some olives before attending parties nearby, the skeletons of up to 200 lost souls have been discovered buried in a mass grave.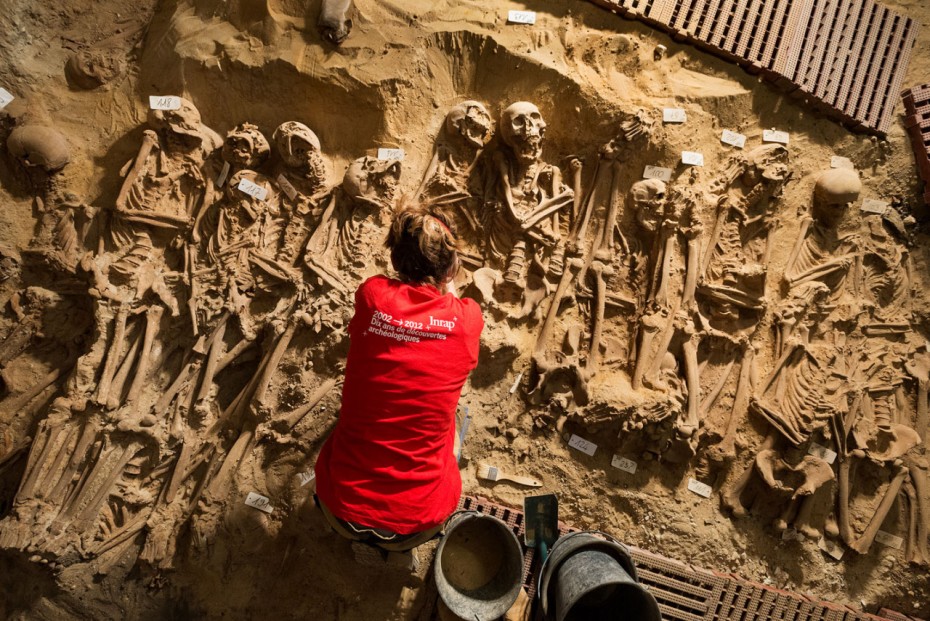 For some of us reading of course, this may very well be construed as 200 reasons why you should venture into the basements of Paris, rather than reasons why you shouldn't…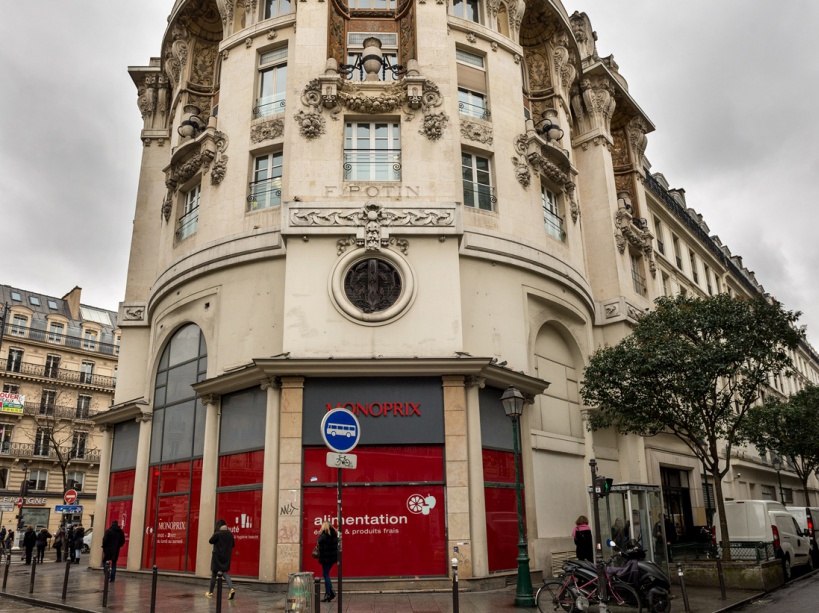 Luckily for the Monoprix stockboys, the discovery wasn't made until the supermarket chain decided to expand its levels and dig further into the basement of the building on Boulevard de Sébastopol, which, according to public historical records, had been the site of a hospital cemetery between the 12th and 17th centuries.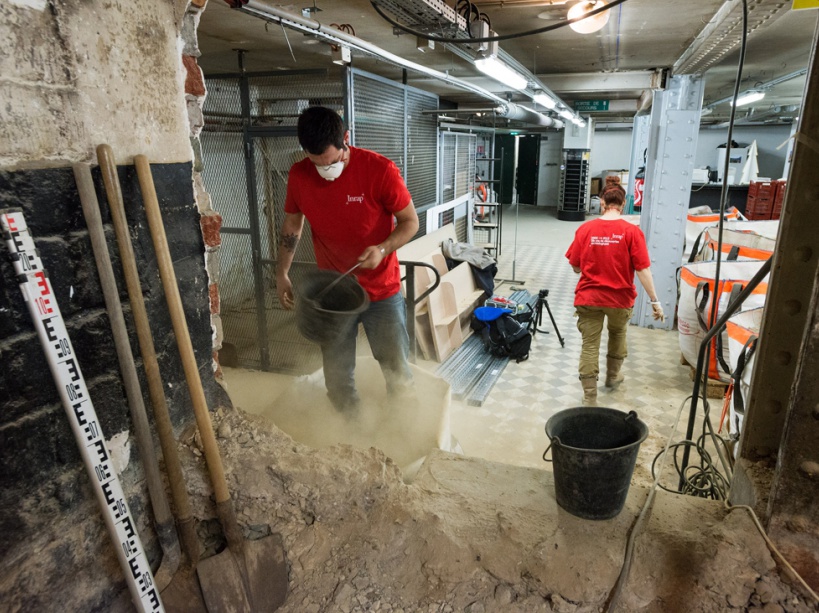 Ordinarily, it's assumed that most of Paris' long-dead were exhumed from the city's overcrowding cemeteries 200 years ago and transferred to the catacombs. But expert archeologists from the French National Institute for Preventive Archaeological Research (INRAP) were called in as a precaution…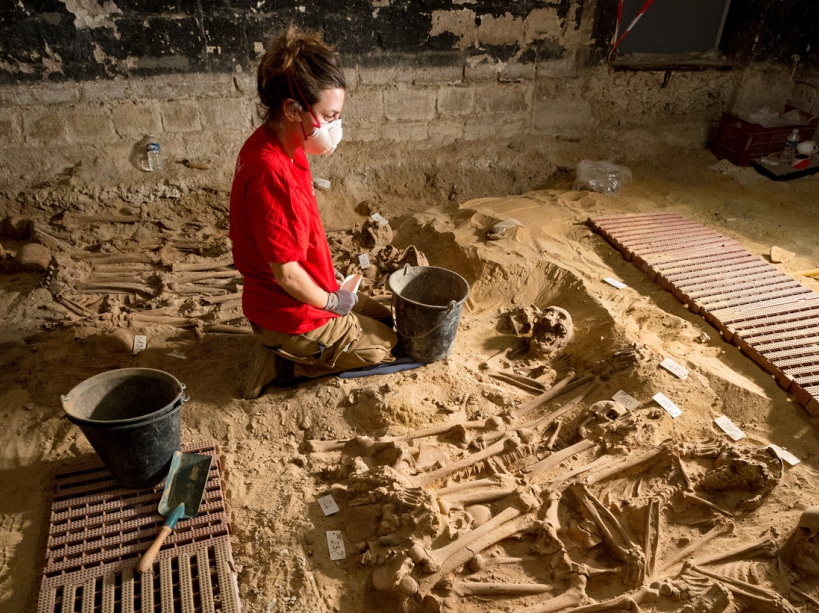 Although the team knew it was a possibility they would find some scattered skeletal remains, they were in no way expecting to find up to 200 bodies neatly laid out in several locations throughout the basement, right under the feet of blissfully unaware Parisians doing their grocery shopping.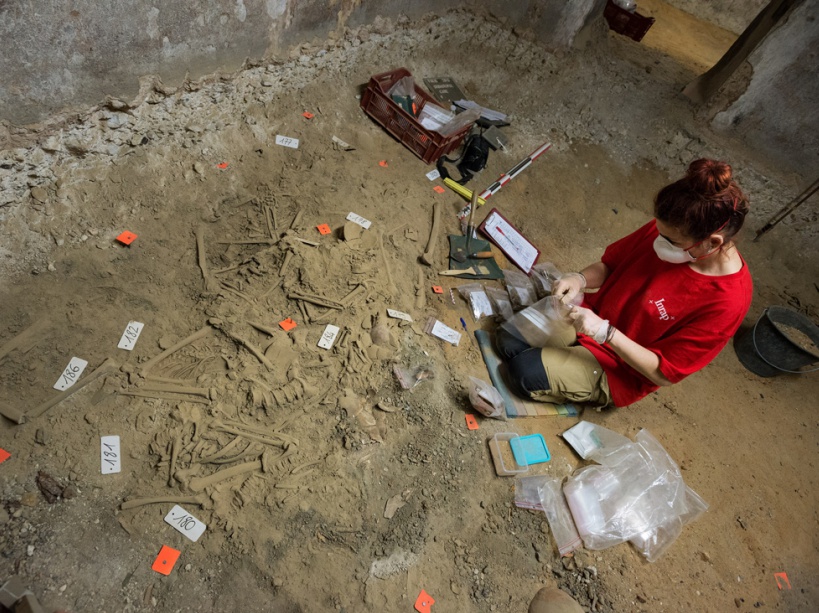 According to the French news outlet 20 Minutes, seven burial spots "contain the remains of up to twenty individuals while the eighth holds more than 150 individuals buried in several layers."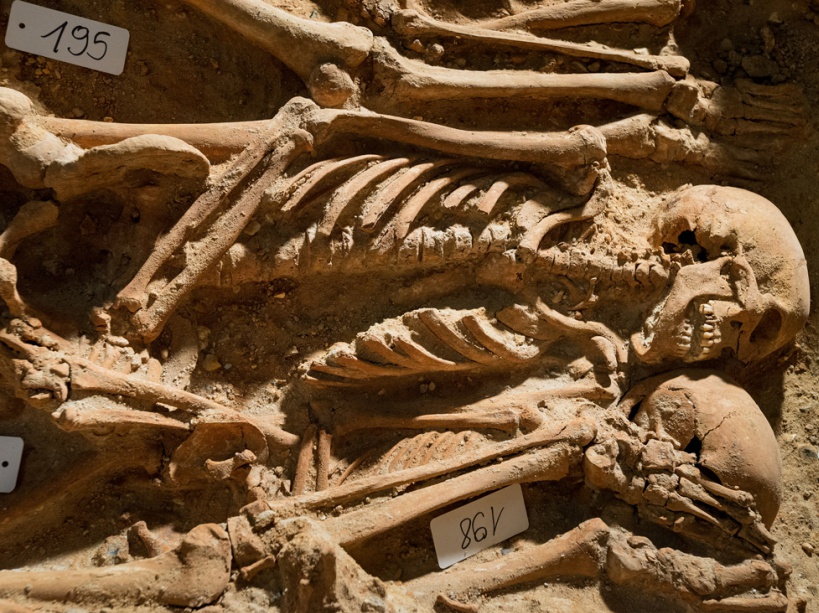 The archeologists believe the people buried here in such a fashion would have likely died from an epidemic, likely the plague, or perhaps famine. DNA tests will be carried out to reveal some answers at which point the bodies will be taken into the care of the state and given a final resting place, perhaps more suitable than say, directly under the supermarket's frozen food section on aisle 4.
Images by Denis Gliksman/Inrap & Sources: 2o Minutes / The History Blog