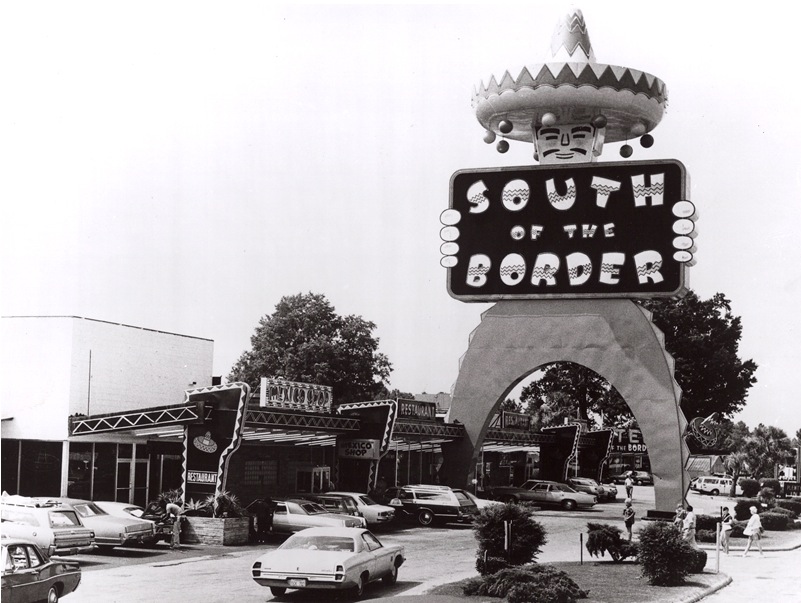 It's highway Americana at its best and it all started in 1949 with a shocking-pink beer stand just south of the state border for the thirsty patrons of North Carolina where it was illegal to sell alcohol in its counties. Over the years, its grown from a lone beer stand into a fabulously kitsch 300 acre theme park town with colourful and crazy shops, eateries, a motel, amusement park, mini-golf and of course, a gigantic revolving Mexican sombrero…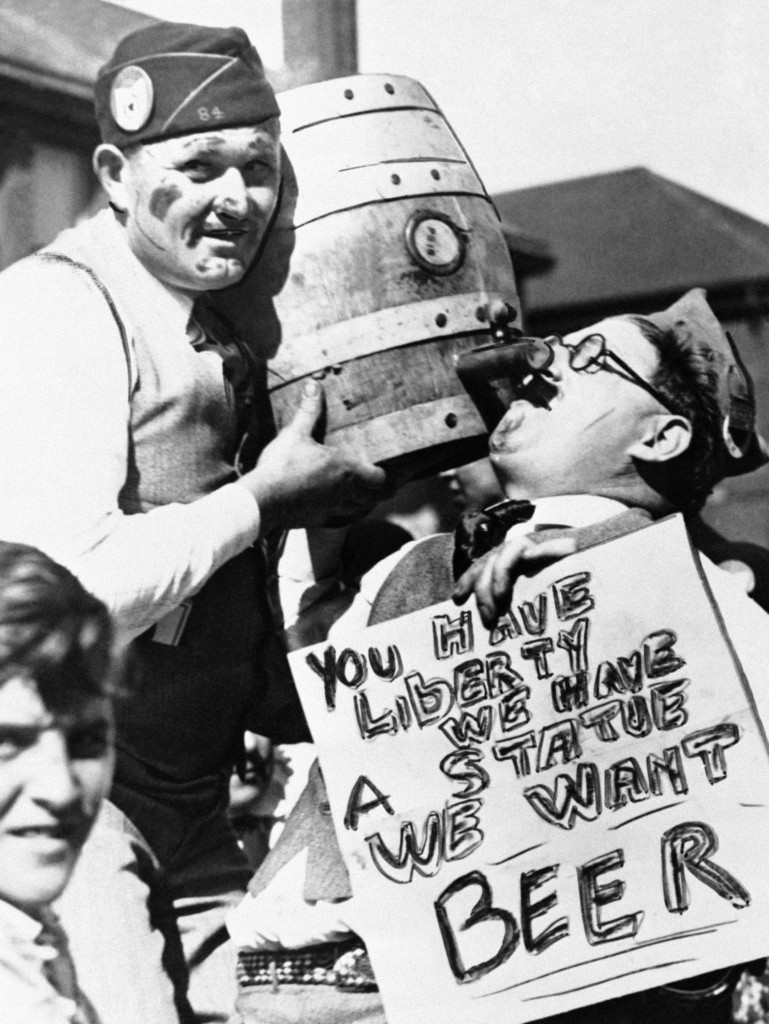 Alan Schafer and his father were in the beer and wine business in North Carolina, but when the area went dry, they moved across the border to South Carolina to set up shop. After a year of manning the beer stand by himself, Alan added a 10-seat grill and when he began ordering building materials, they were delivered to "Schafer Project South of the (North Carolina) Border." The name stuck and 'South of the Border' was born.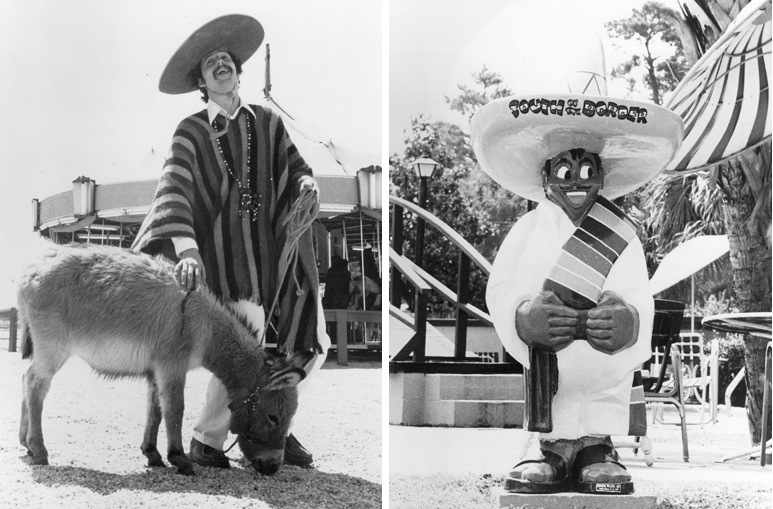 With it came Pedro and the Mexican theme…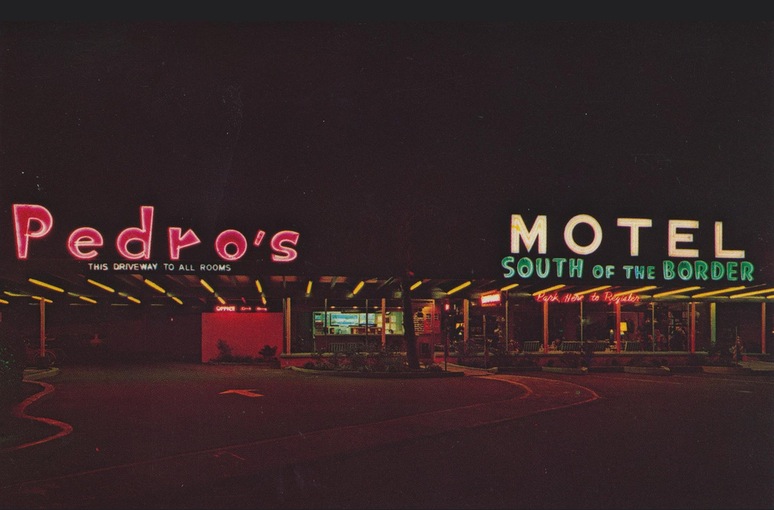 In 1954, Mr. Schafer added 20 motel rooms and on a trip to Mexico to establish import connections and buy trinkets for the gift shop, he met two young Mexican men who he helped immigrate to United States. He gave them jobs at the motel office. One of them was named Pedro and somehow or another everyone at the rest stop started calling each other Pedro. It became an inside joke among employees, no matter what race or nationality anyone was, to call each other Pedro. The Mexican theme evolved from there along with Mr. Shafer's desire to help two young men come to America for a better life. South of the Border was also one of the first rest stops between Washington, D.C., and Miami to welcome African-Americans.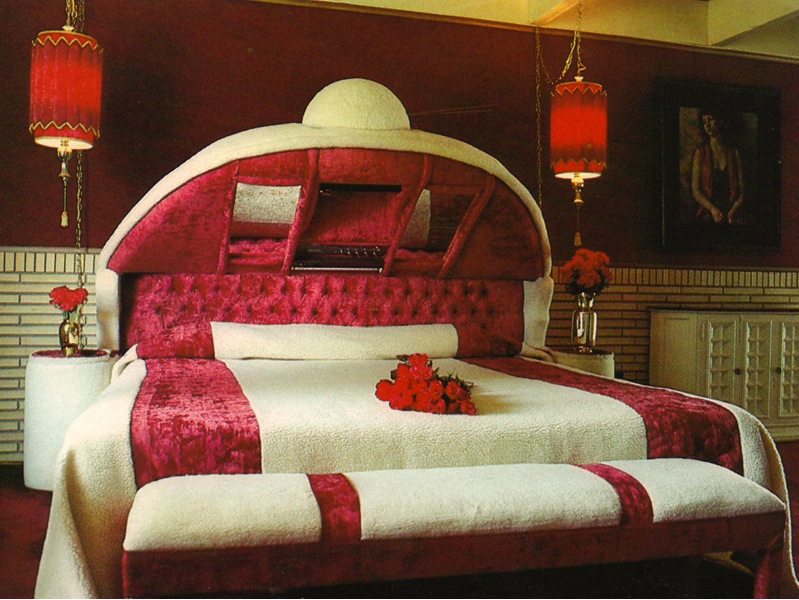 ↑ This was one of the kitschy $99 honeymoon suites pictured in the 70s with red shag carpeting, water-beds and sombrero shaped canopies. Today the motel is actually said to have a haunted room.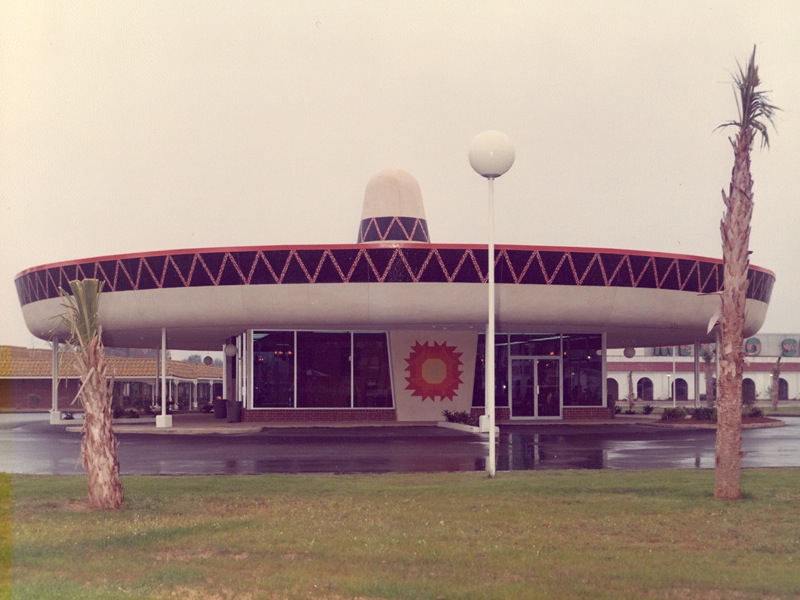 At the Sombrero Restaurant, for a minimum donation of $20.00 to the Shriner's Children's Hospital, you can get your name on an orange cardboard sombrero to be placed on the ceiling of the restaurant.
More vintage photographs via Jordan Smith on Flickr.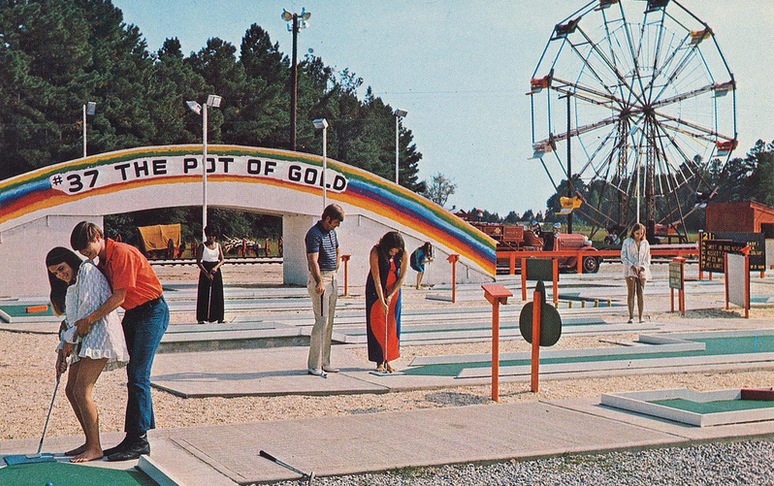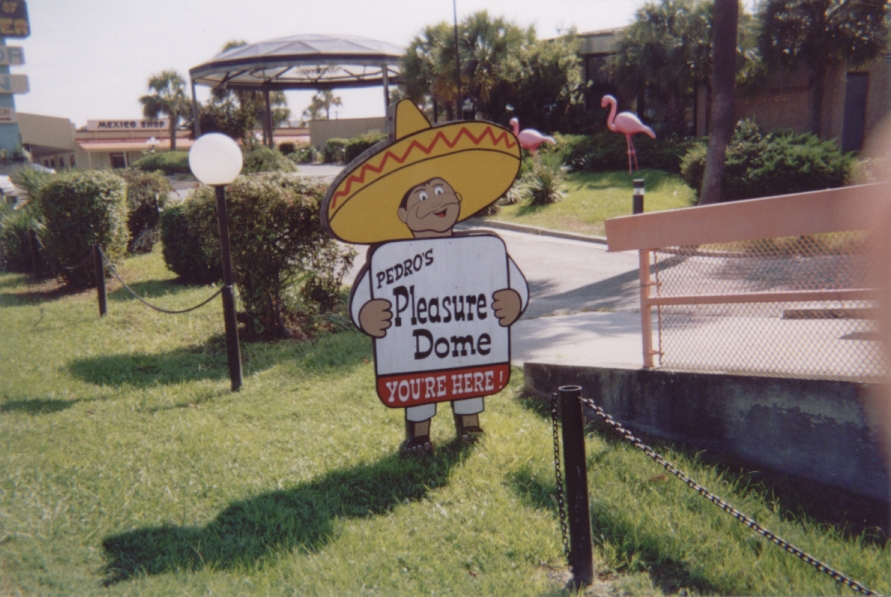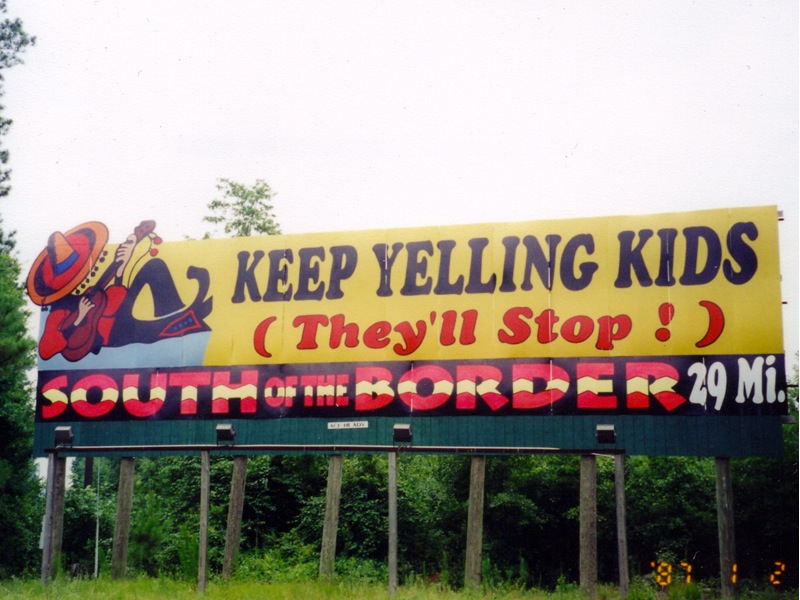 Mr Schafer has been called "the greatest marketing mind in the 20th century in South Carolina," a man who never finished college and built one of the biggest tourist attractions on the East Coast from scratch. At one time, there were more than 250 different billboards from Philadelphia to Daytona Beach, Florida, all designed by Mr. Schafer himself.
Times have also changed the nature of the signs. They've become more politically correct by eliminating most of the exaggerated Spanish and broken English puns.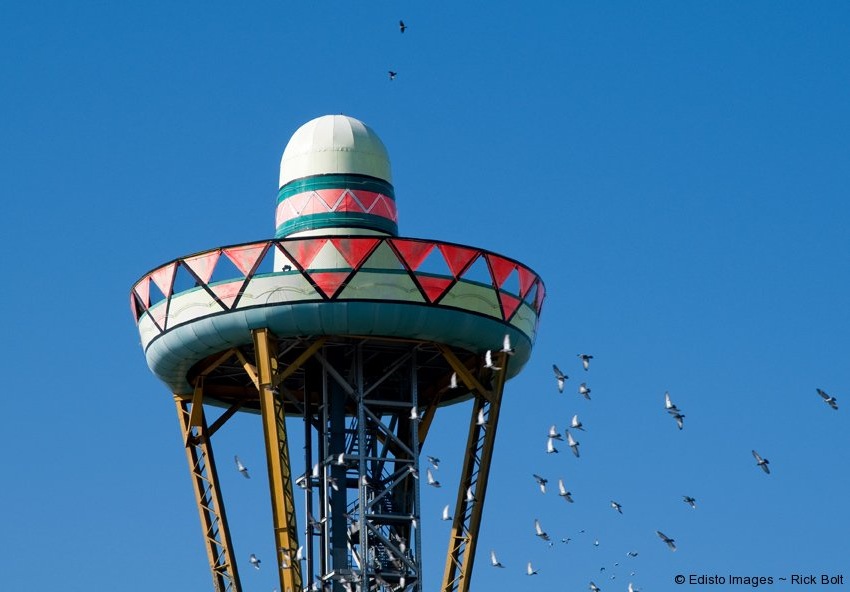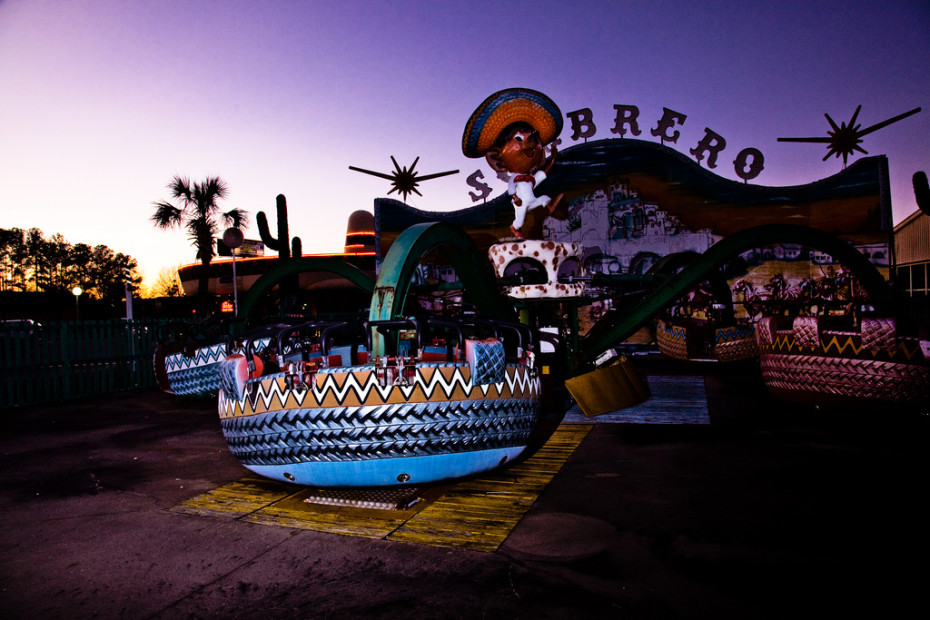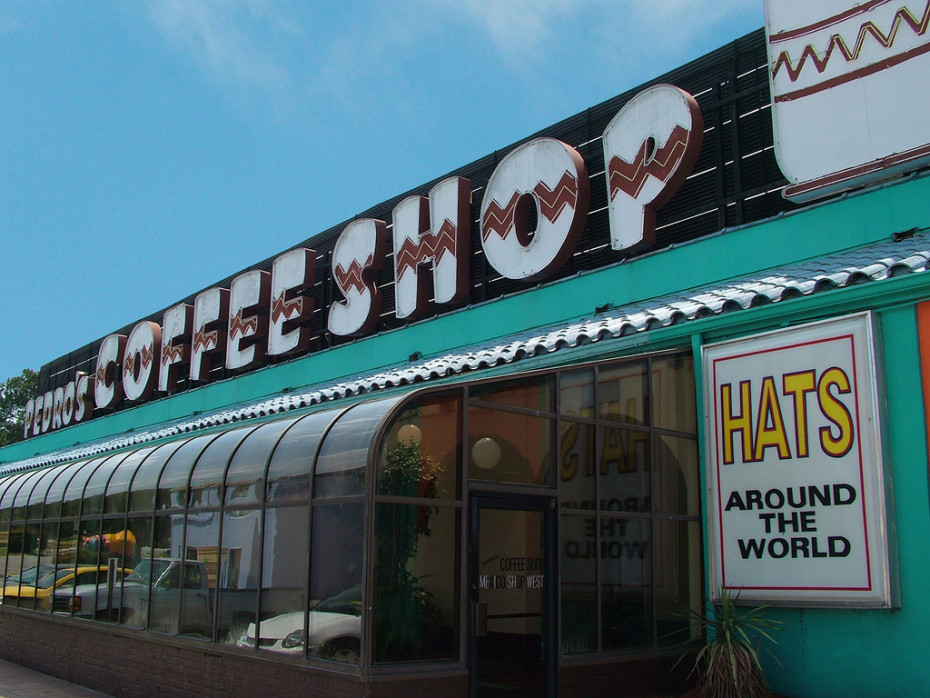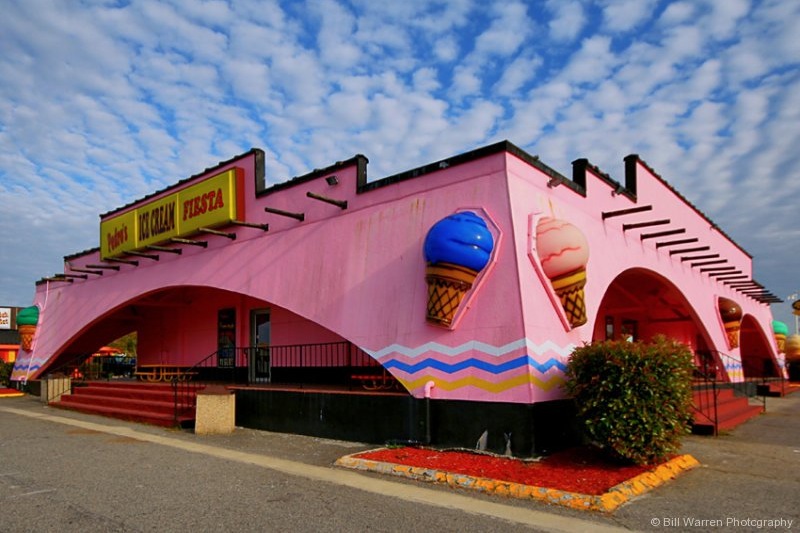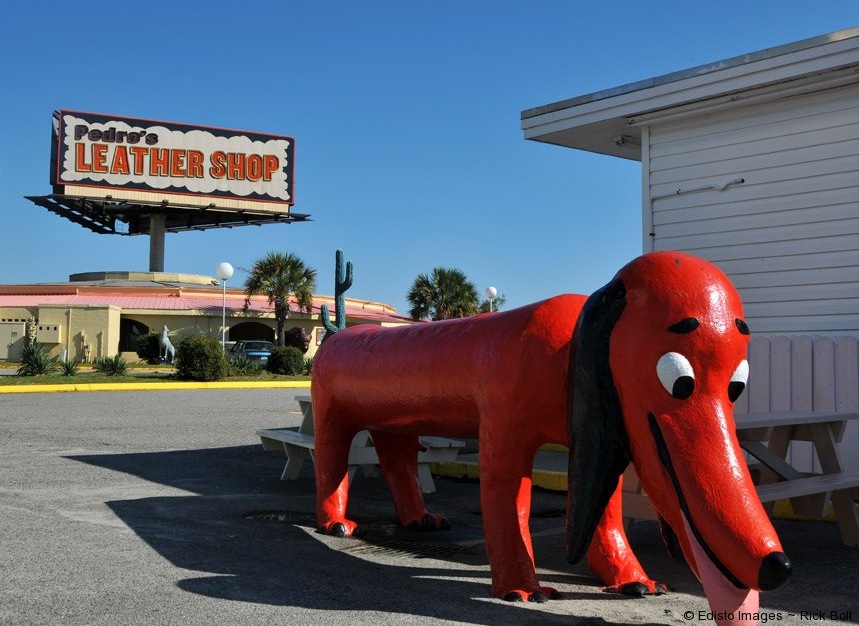 As for all the kitschy curios that can be found at South of the Border, it began one night in the early 1950s when a traveling salesman wandered in to the drive-in. He had run out of cash on the way home to New York City from a Miami trade show with a truck-full of curios. Mr. Schafer bought the man's stock, a collection of plush elephants and bears, for $100. He distributed the stuffed toys around his store. A week later, he had sold them all for $500.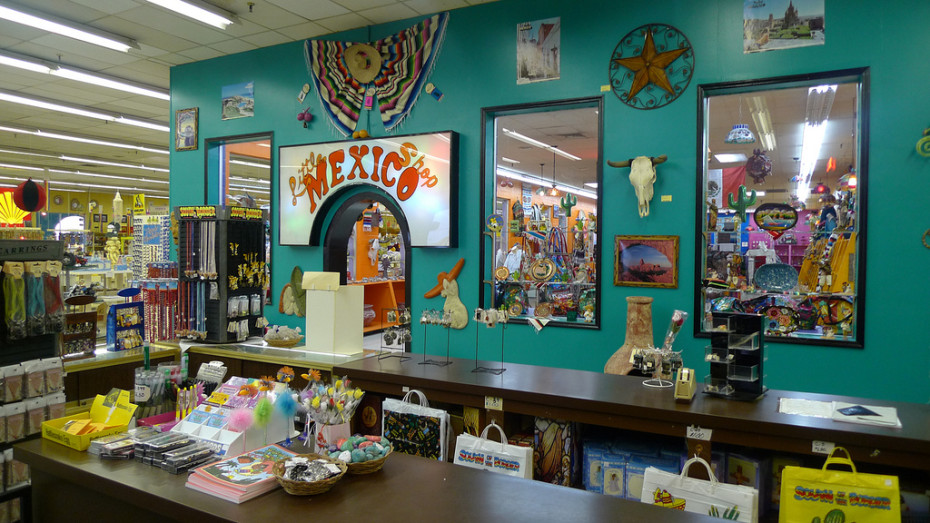 Tacky souvenir heaven!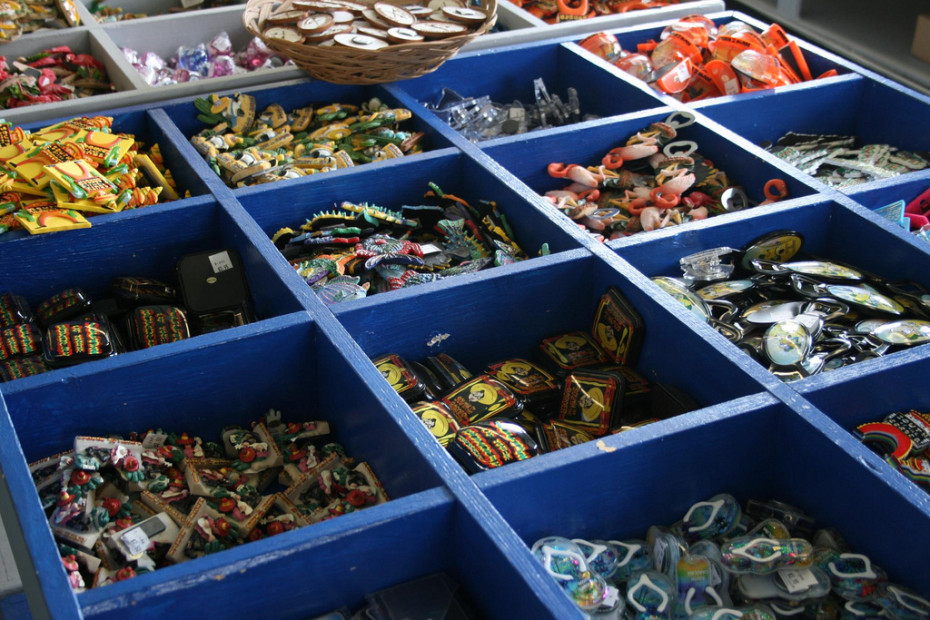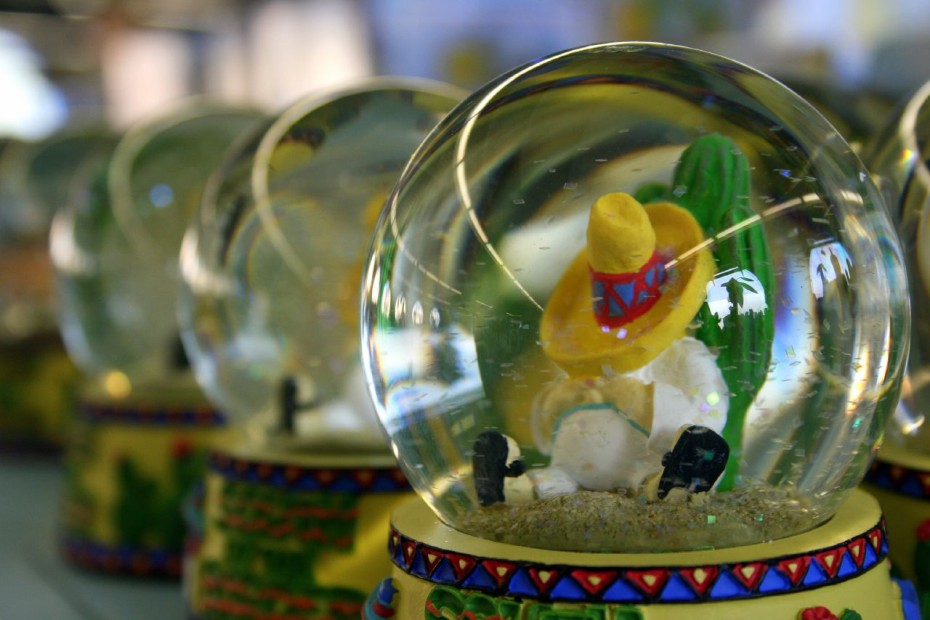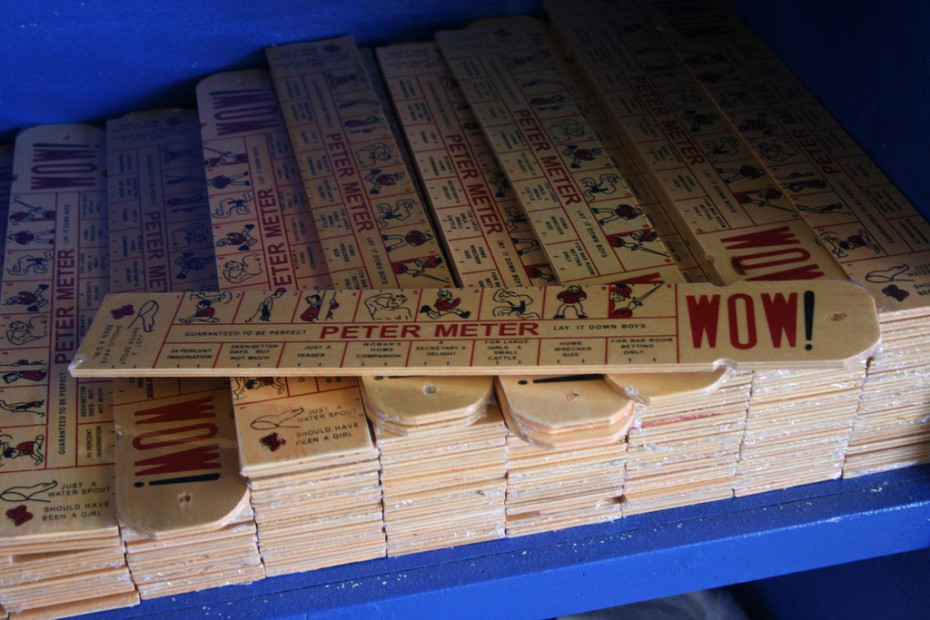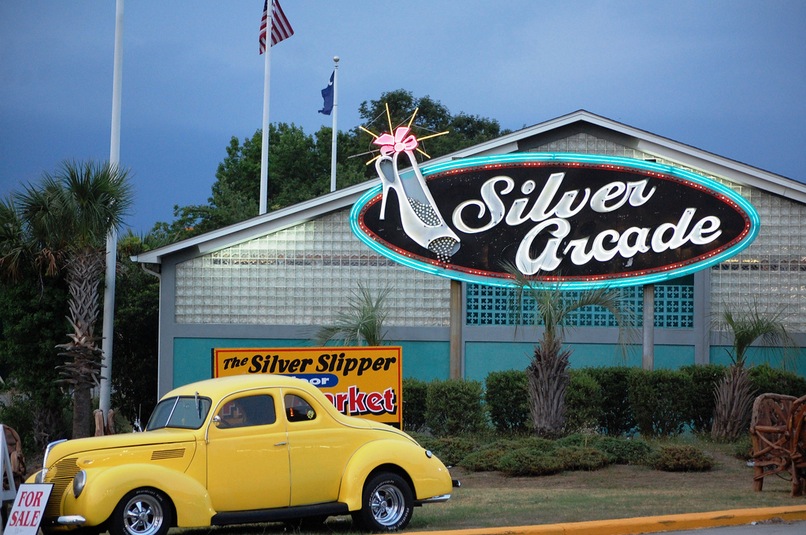 Bonus excuse to stop! There's also an antiques shop and flea market ↑.
So for a slice of historic American roadside kitsch, if you're heading down the Interstate 95 and US Highway 301/501, don't miss South of the Border. (But you couldn't really miss the signs anyway).