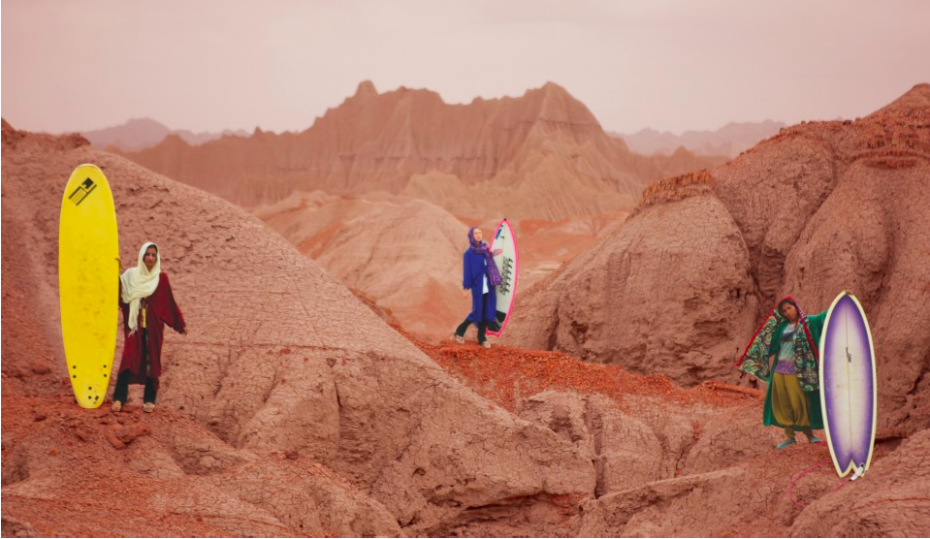 They look like female warriors of a legendary tribe that only descend from the red mountains when they sense a truly great wave. But recently, these warrior women with their bright and colourful boards are staying a little longer by the water, tempting their fate a little further as they single-handedly pioneer the sport of surfing in Iran and see stereotypes get wiped-out by their waves.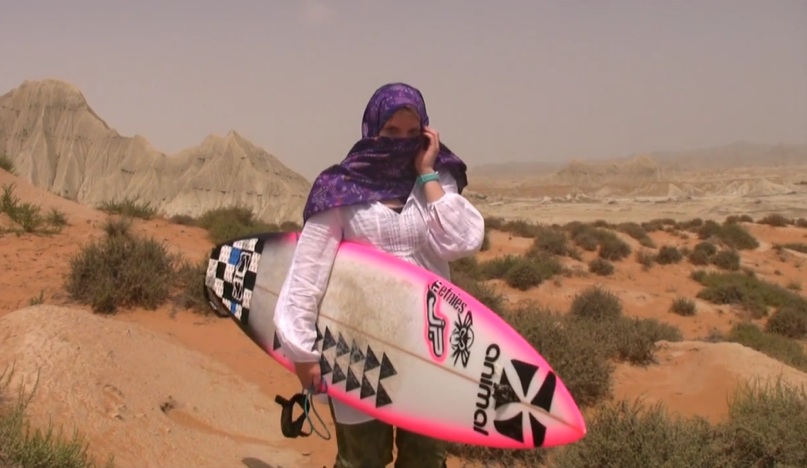 I think we all have a pretty good idea of the sort of challenges women would face in Iran trying to introduce, let alone excel in a typically Western sport such as surfing.
But it is thanks to these three women, Irish pro surfer Easkey Britton, Iranian pro snowboarder Mona Seraji, and an Iranian diver, Shalha Yasini, that surfing has been born in Iran.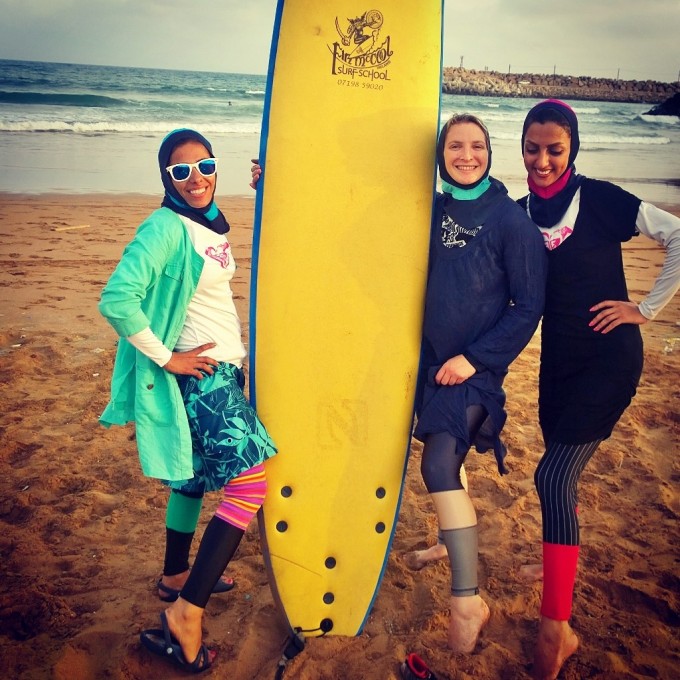 Watch how people reacted to seeing first ever woman surfing in Iran…
French film maker Marion Poizeau, who has travelled to Iran with Easkey several times now, has also been a driving force behind spreading the word of the unlikely surfing scene with her documentary Into the Sea.
"Together they are planting the seed for new opportunities and making history, becoming the first women to surf in Iran."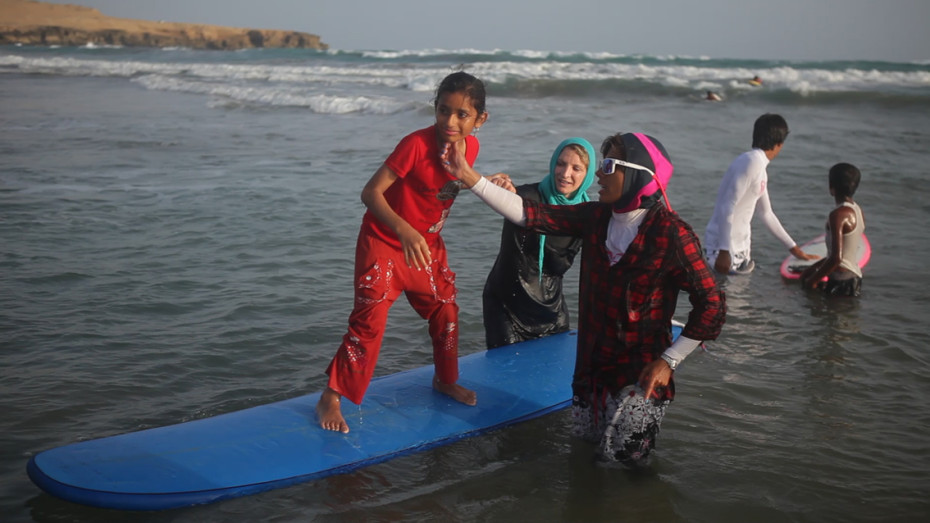 "After introducing the three characters, the film reveals their journey to the remote southeastern region of Iran, Baluchistan, where Mona and Shalha are going to learn to surf with Easkey."
The result is the creation of the first Iranian surf club, Waves of Freedom.
Striving to become a medium to empower those who are most vulnerable in society, in particular women and girls, the club believes surfing is not just a sport but a lifestyle and an art-form synonymous with freedom and creative self-expression.
"Once you get in the water the rules and norms of society dissolve and the power of the ocean to connect and spread happiness is huge," says Easkey Britton.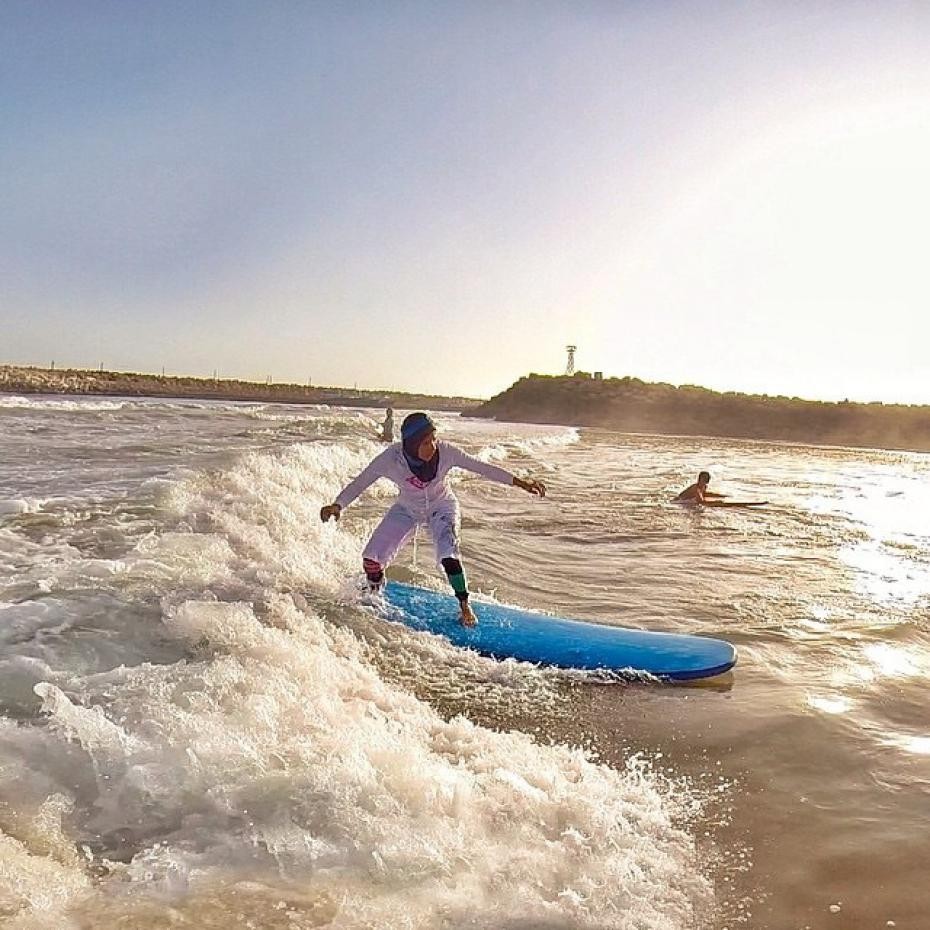 We give so much attention to celebrity women in the media for stepping out in a tight dress or dying their hair platinum blonde. Can we not spare some of our attention for more women doing something really out of the ordinary? Women who are quietly making a difference out there doing what they love, taking real risks and in their own way, trying to save the world…
Watch the trailer for Into the Sea:
Available to watch on Vimeo On Demand/ Itunes
Show your support and keep up with their progress on the Waves of Freedom Facebook Page. You can get even more involved on the website.