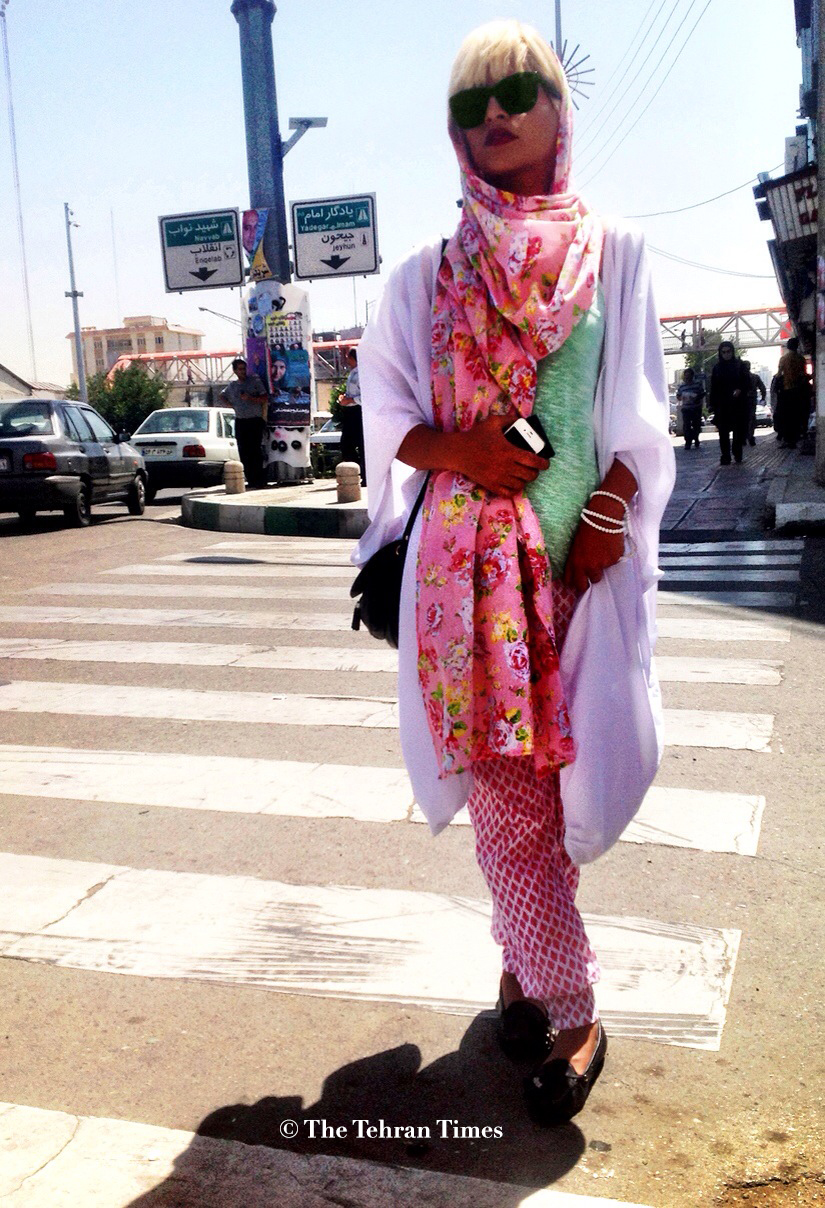 I'm not sure what I expected Iranian street style to look like. Western media is so busy talking about the country's political state of affairs and showing us just how much their government hates diplomacy, that not much tends to come our way concerning what the cool kids of Tehran are sporting these days– or indeed if there are any "cool kids" left. Well, it turns out there are, lots of them, and it's kind of fascinating…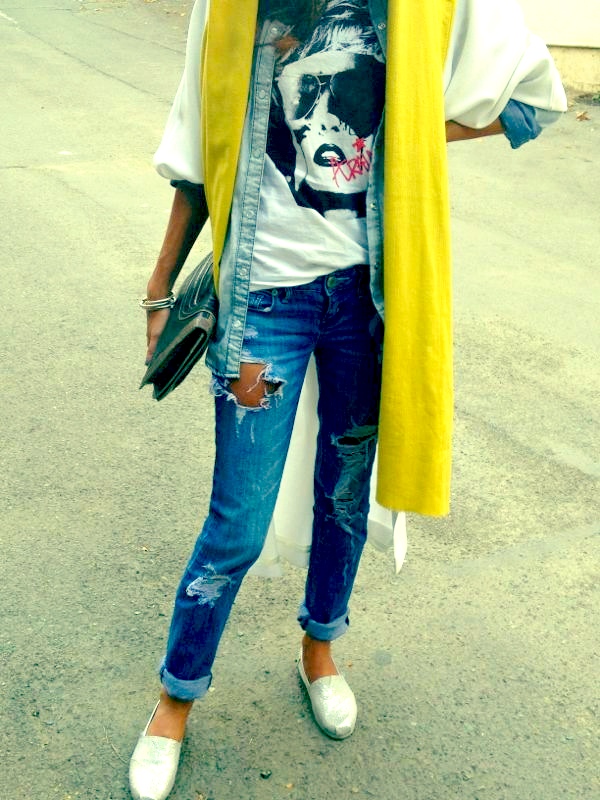 Straight out of Iran, comes an unlikely street style and culture tumblr, The Tehran Times, sort of like their equivalent to The Sartorialist or the Face Hunter– except with the added challenge of the country's post-revolution dress restrictions (mandatory head scarves, no high heels, no bright colours etc).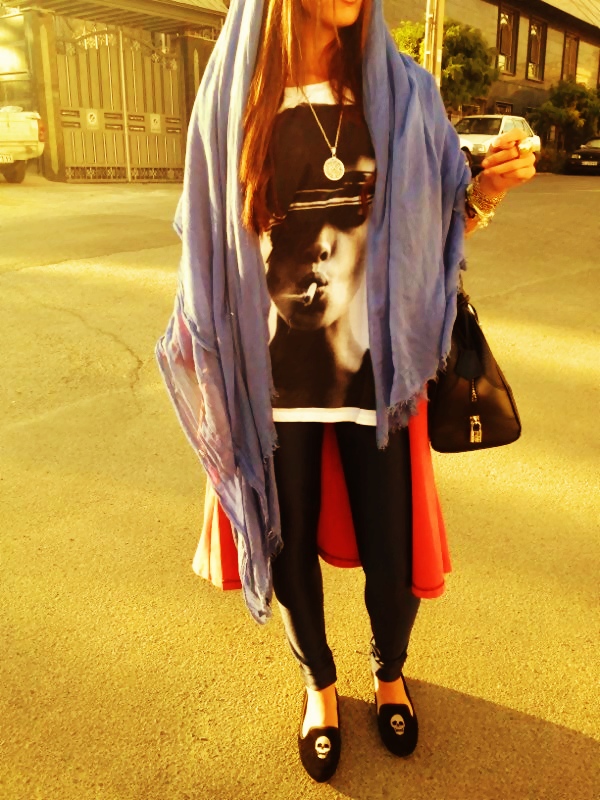 Documenting an ever-growing group of fashion focused people in Tehran and Iran's larger cities, The Tehran Times gives us a rare insight into the resurgence of a fashion culture. Pushing boundaries and making use of Iran's huge textile industry and local brands, the young fashion enthusiasts show both courage and creativity in their outfit choices. We're even going to come across a few fashion victims too, but for the most part, this is one very interesting style scene to keep an eye on…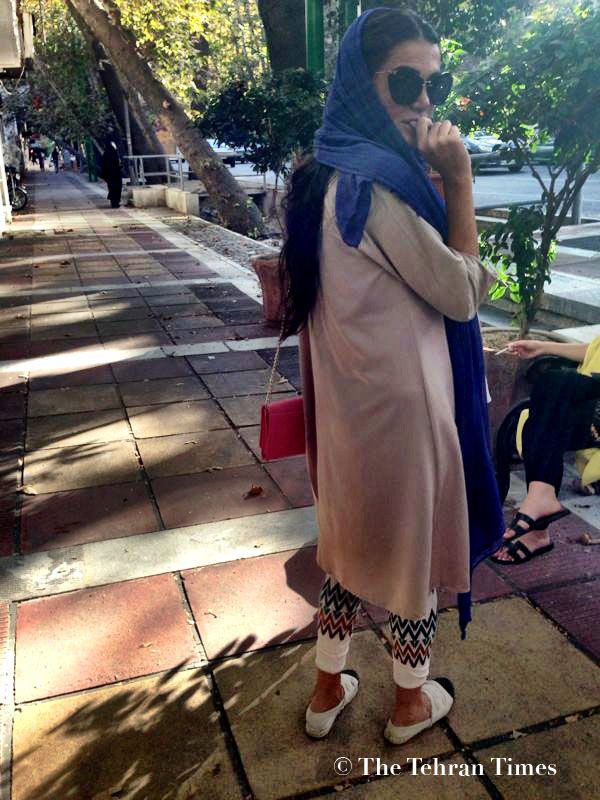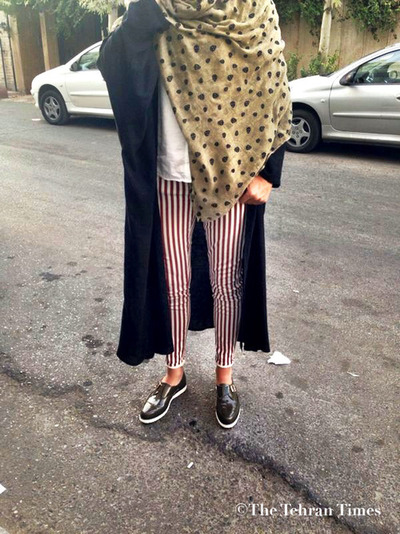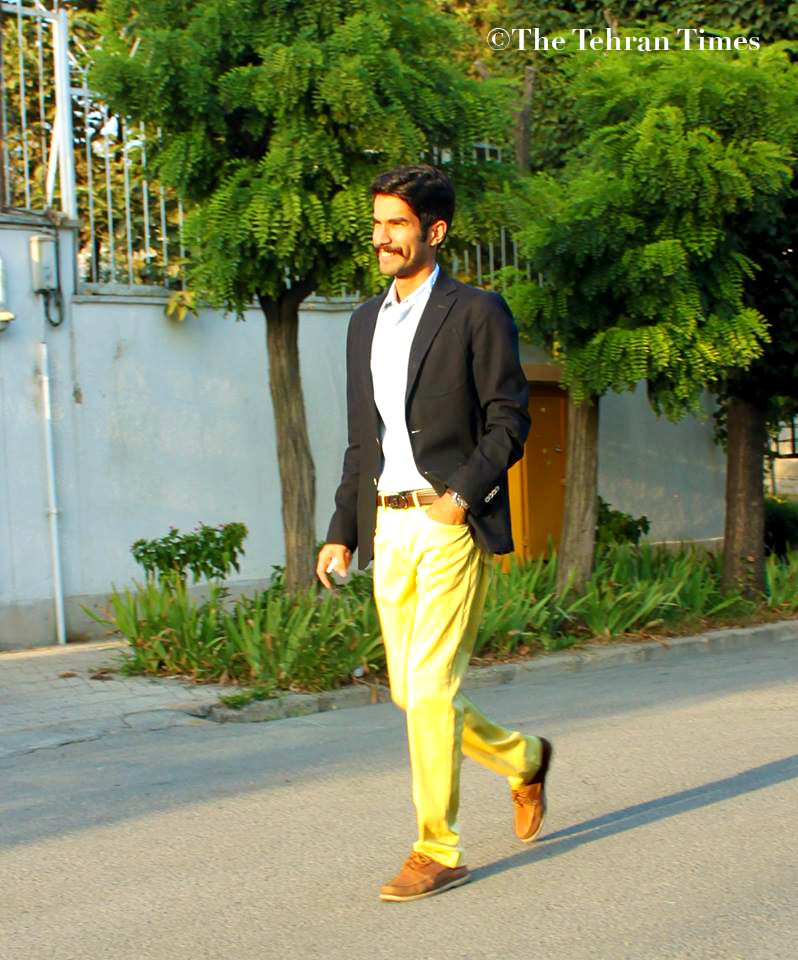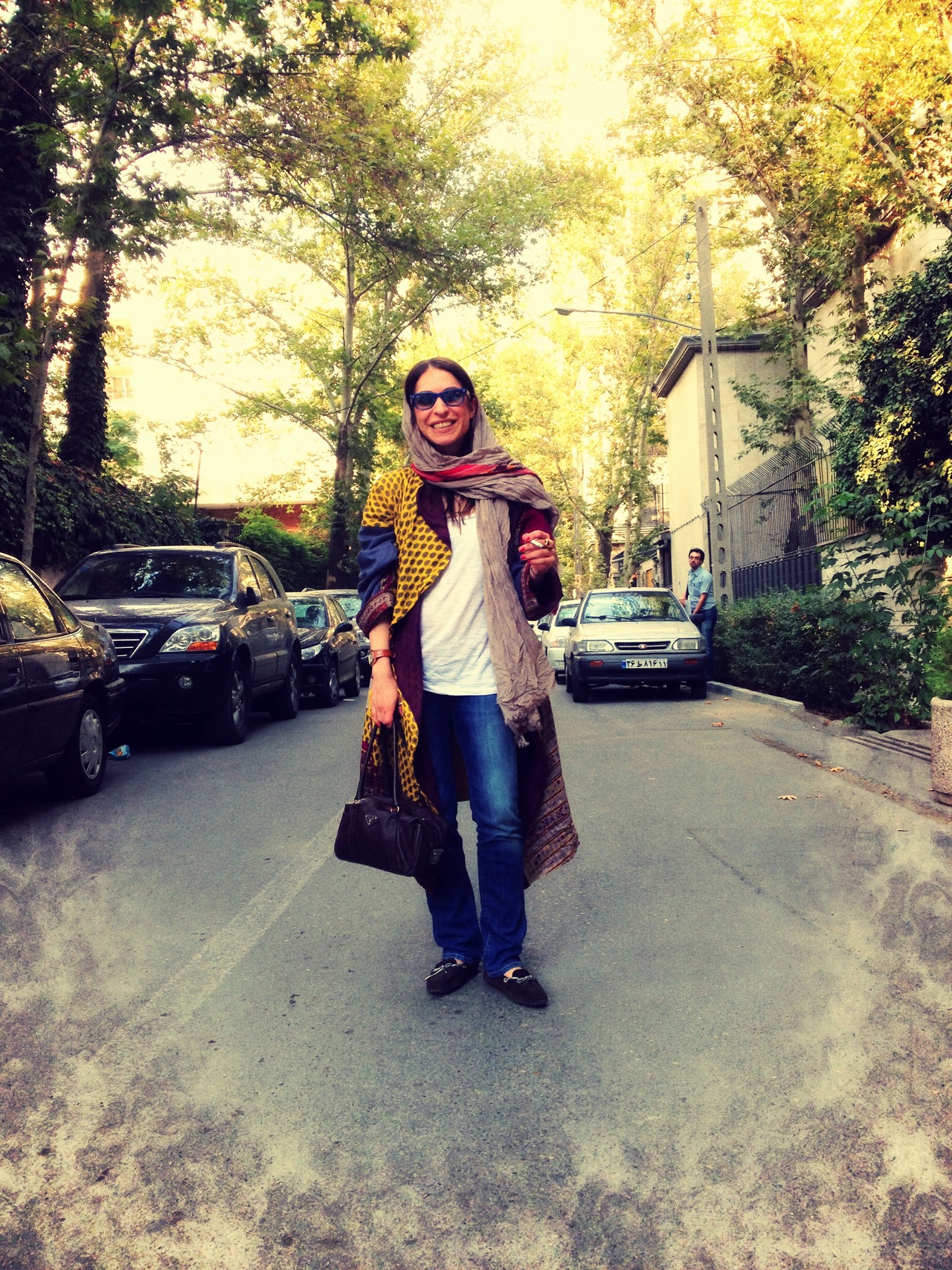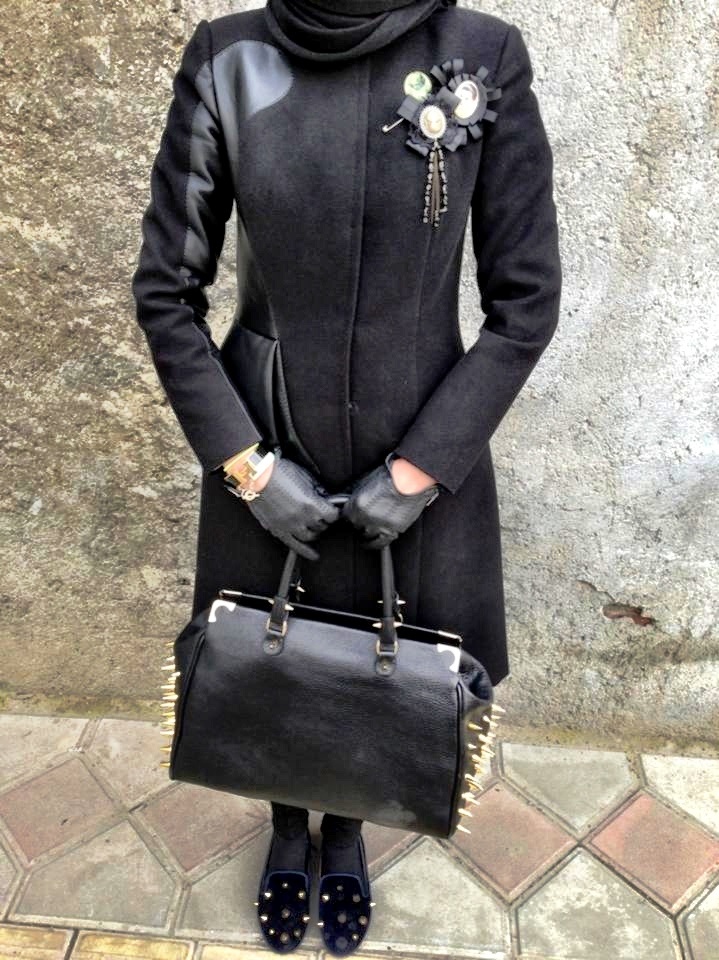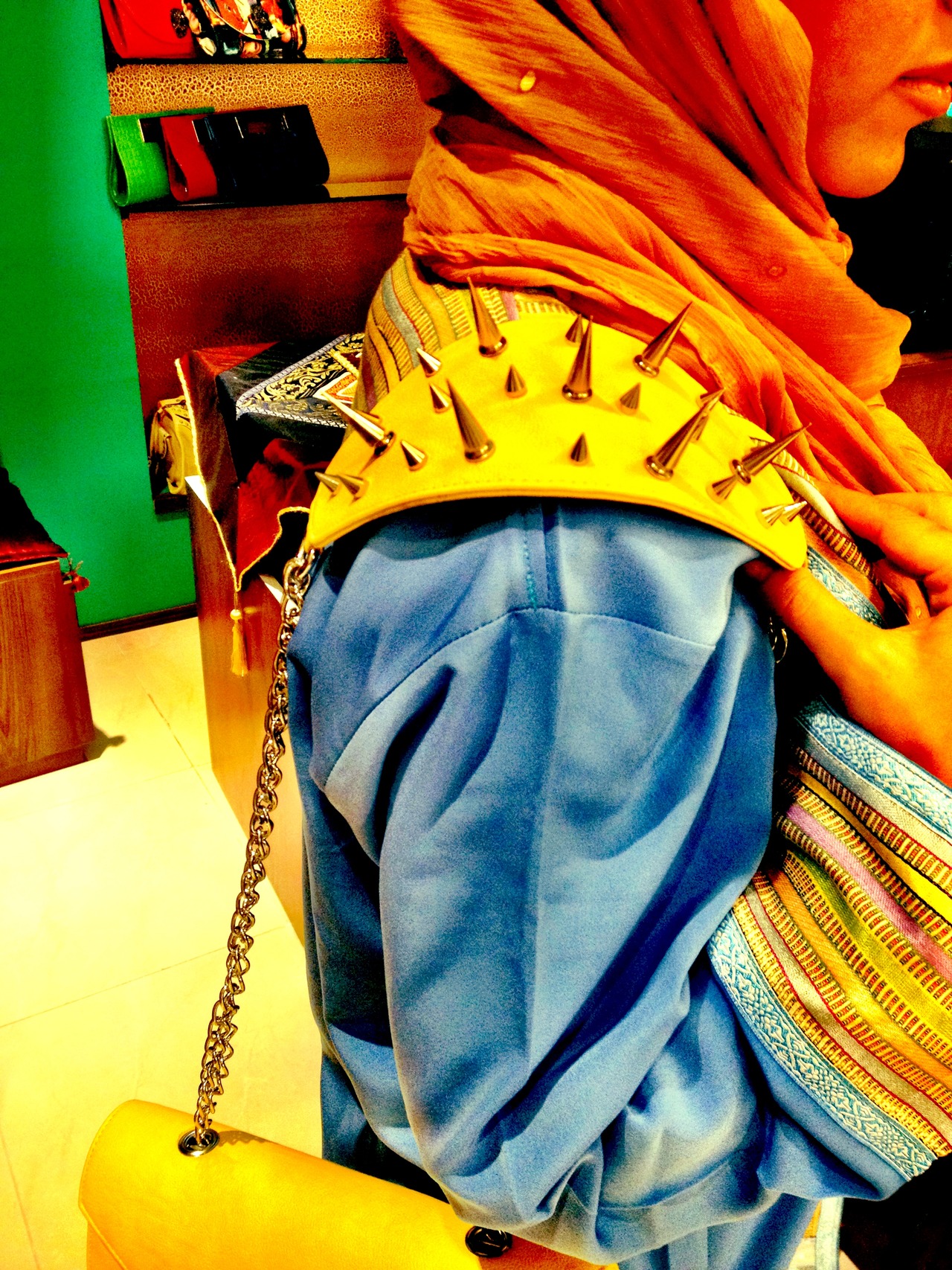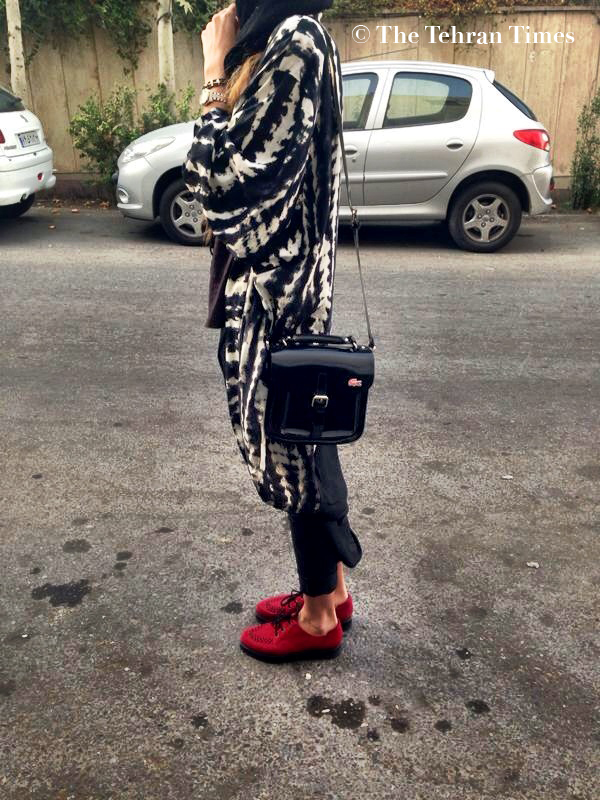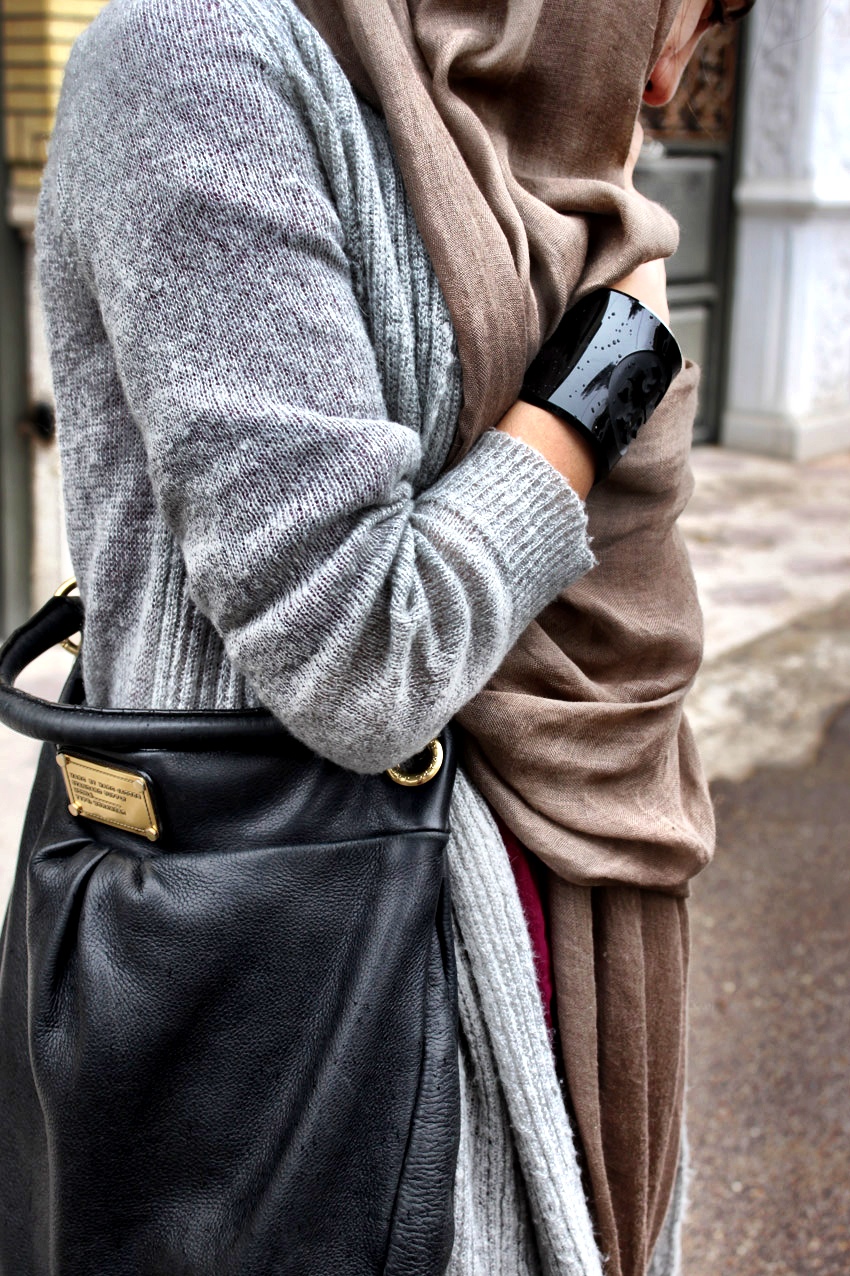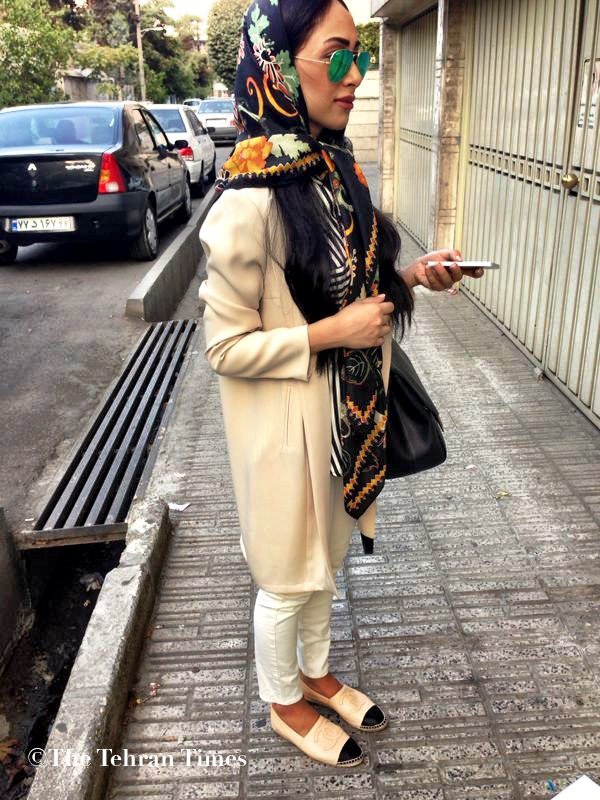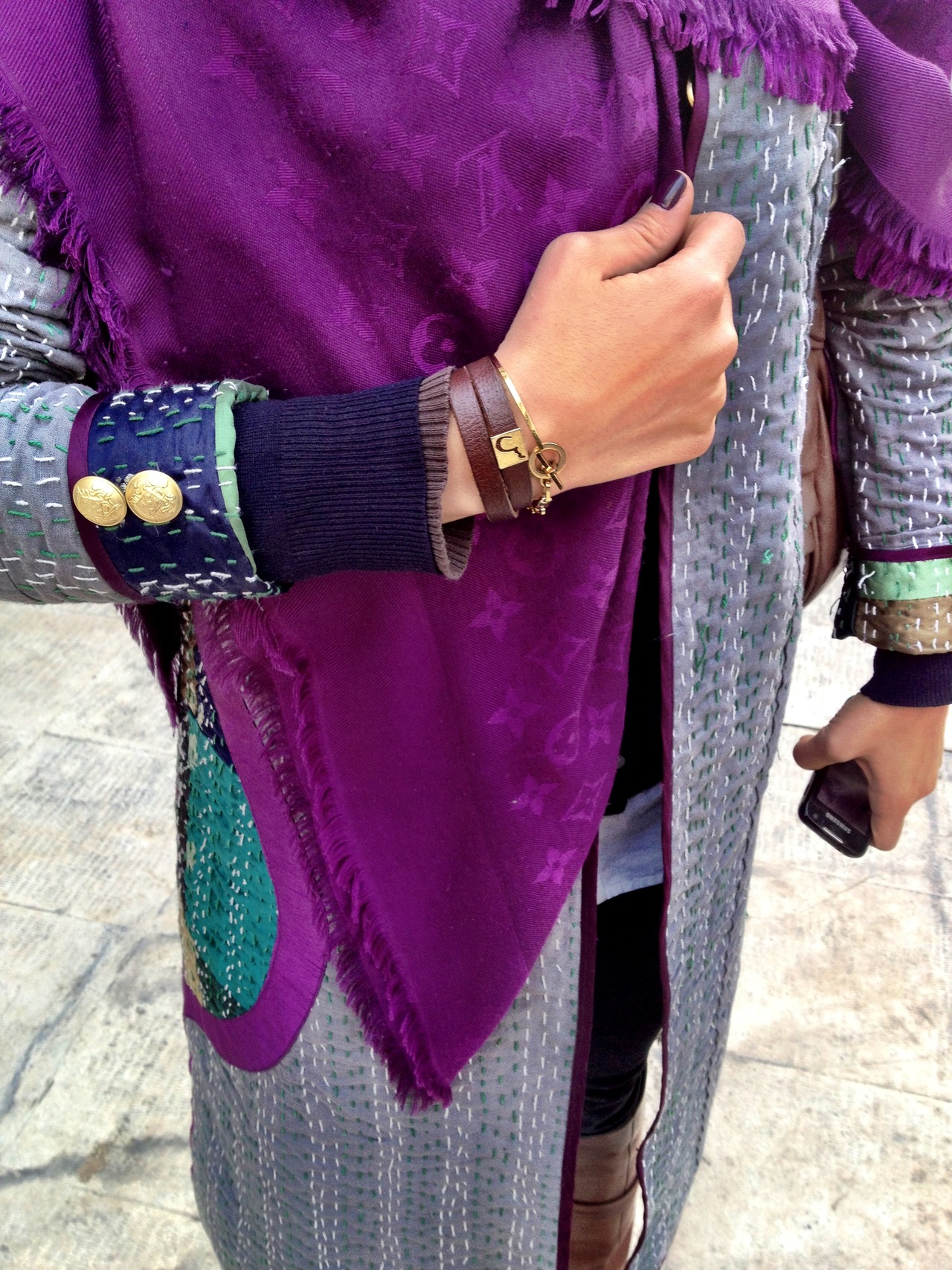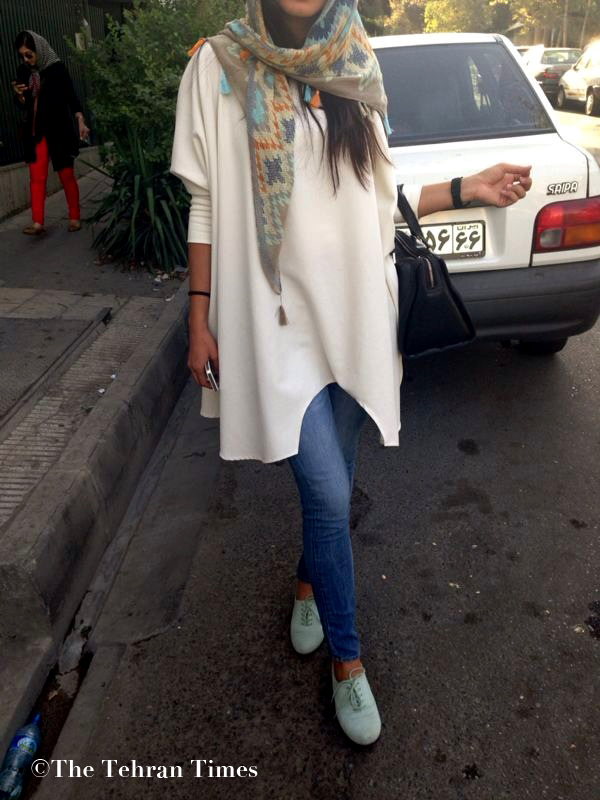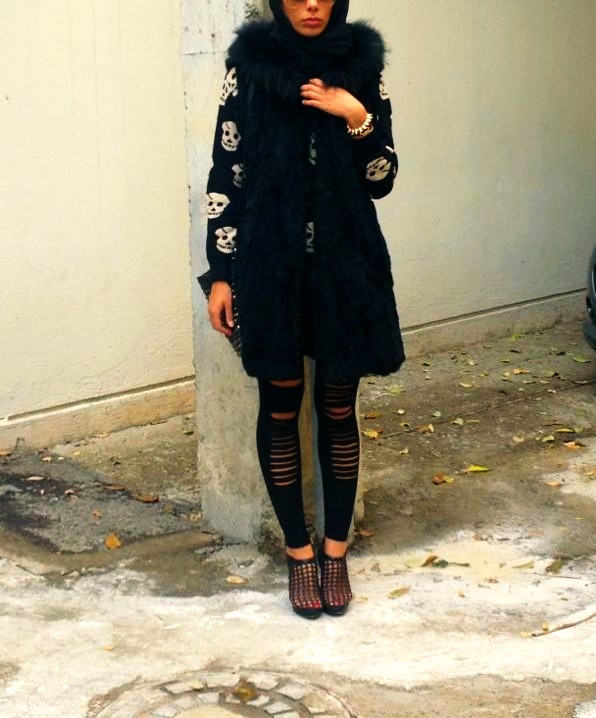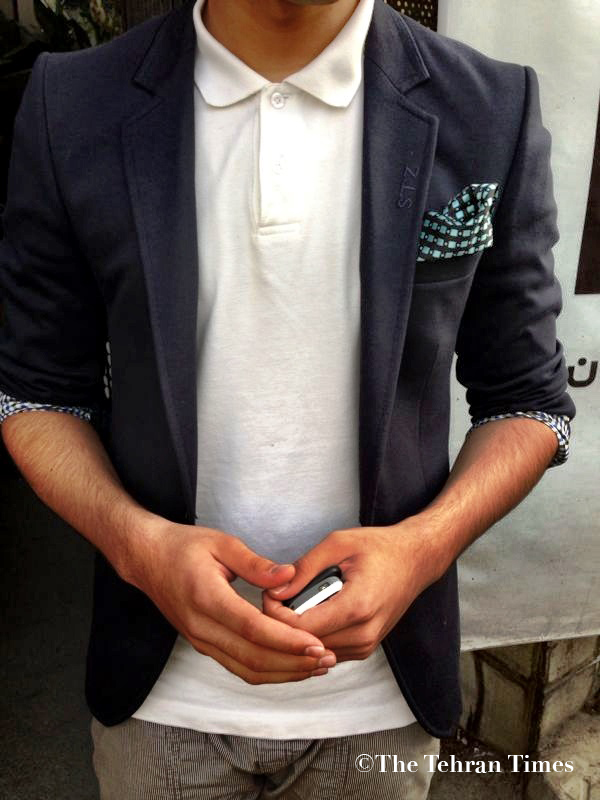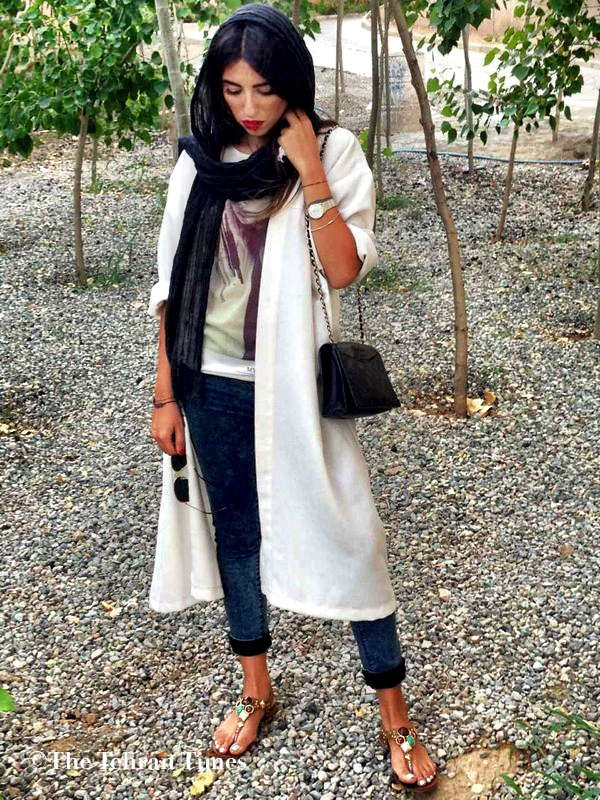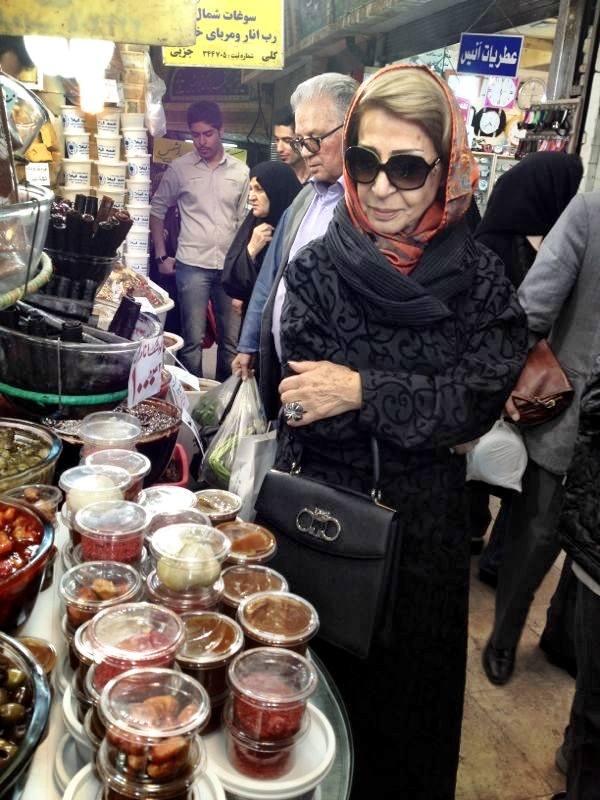 For an informative little background story on Iranian fashion after the cultural revolution…
In 1979 Iran experienced a revolution that brought an end to centuries of monarchy and established an Islamic Republic. The newly formed Islamic Republic, heavily under the influence of the clergy, ushered huge social changes and started a campaign to uproot Western influence in Iranian culture. The Cultural Revolution closed down the universities for years while it purged the institutions of people it considered against the revolution, banned certain books and music and the consumption of pork and alcohol, and influenced Iranian fashion by making the covering of the hair and body mandatory for women over 9, as well as taking a stance against make-up, nail polish, bright colors, and high heels. The revolution was less proscriptive for men but, for example, discouraged them from certain hair styles. Men also stopped wearing ties, which were seen as too Western. Dress codes were and still are monitored by revolutionary guards and so-called morality police, which fined and arrested people (and still do) for violations.
Over the years Iranian people adapted to their new dress restrictions, as well as found ways to push the boundaries. As the new regime settled in over the years it became seemingly less adamant about enforcing its dress code as strictly as it had just after the revolution. In Tehran, especially in the Northern boroughs where the upper middle class and chic upper class live, coats started getting shorter and tighter, sleeves were rolled higher, pant hems went up and scarves scooted farther and farther back on bigger hair. Iranians started making underground businesses out of importing fashion from Europe, Turkey, China and the States.  … Today Iranians, especially those in larger cities like Tehran, Isfahan, Shiraz and the like, are as committed to fashion as they ever were.  
Provided by Veren Valtaan
All images by The Tehran Times
via Kateoplis
:::
YOU MIGHT ALSO LIKE:
.